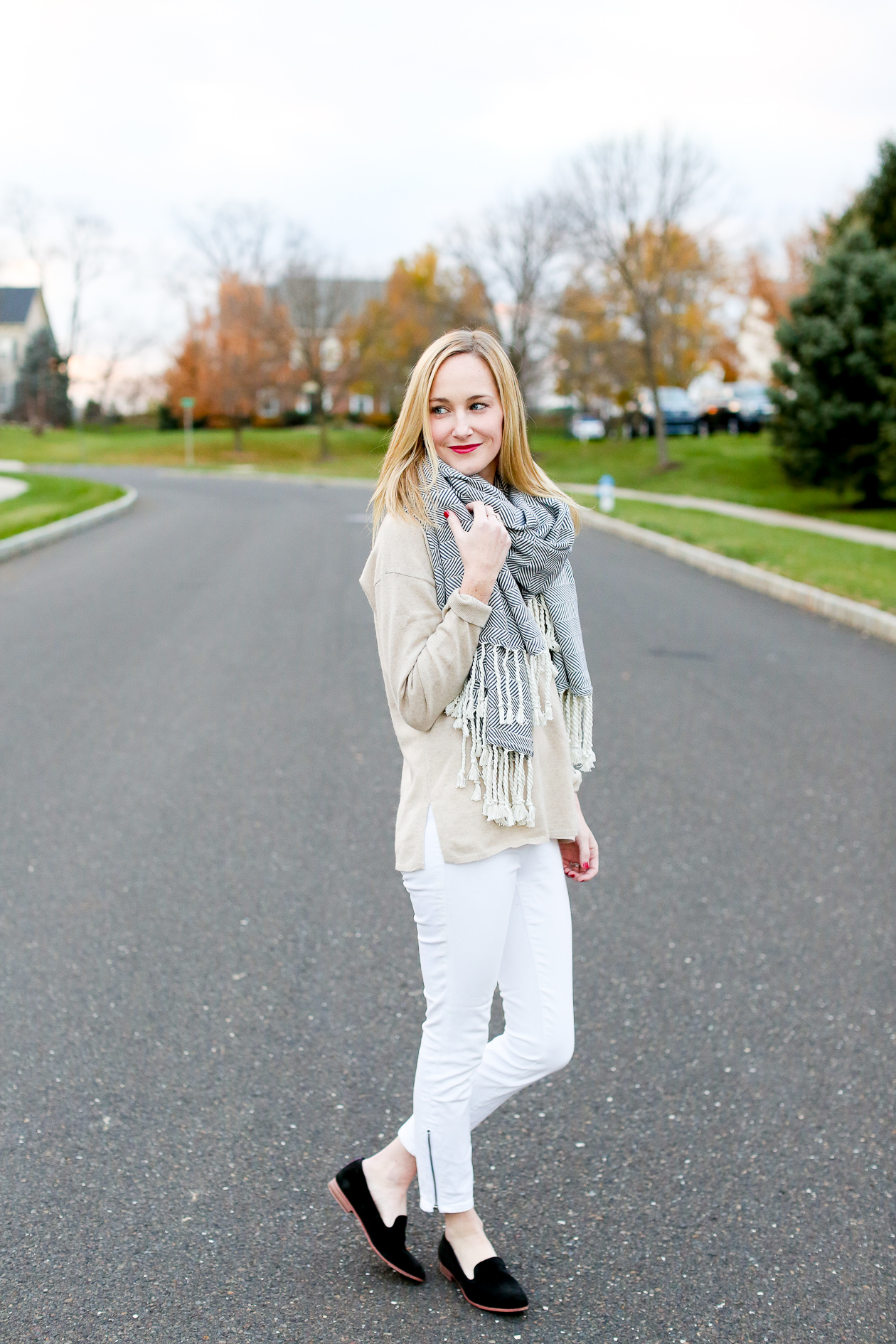 Barn & Willow Blanket Scarf c/o (On sale for $109 until 11/30, so grab one now!) / Madewell Jeans (Old, but so many options from the Shopbop sale! Use code "GOBIG15" to take between 15 and 25 percent off your order, depending on how much you spend.) / Vineyard Vines Sweater c/o (Also love this one. The "whalebow" patches?!) / Moon and Lola Earrings (Old, but love this pair, this pair and this pair. They're the lightest statement earrings ever!) / Sebago Smoking Flats c/o
Just last week, Mitch and I put together a really fun post about how to tie the infamous blanket scarf… and low and behold, I find the perfect blanket scarf–also a real blanket–a few days later. But isn't that how life works? ;)
Let me introduce you to Barn & Willow. It's a luxury home fashion company that offers high-quality, exclusive designs at affordable prices. Its products are woven at the finest factories across the world–some of the very same factories that manufacture products for high-end home decor brands–but sold only online, therefore removing unnecessary overhead costs. And by designing products in-house and working directly with manufacturers, unnecessary (expensive!) middlemen are also removed. Pretty cool, right?!
Barn & Willow offers drapes, pillows and throws (which also double as blanket scarves!), and everything is beautiful. When it comes to home decor, I'm the kind of person who gets considerably overwhelmed when presented with too many choices. And Barn & Willow agrees! The team believes that too many options can be confusing, which is why they carefully design the most relevant essentials for the "modern chic" home. Perfect for Kelly.
I'm obviously a huge fan of my herringbone throw, which is currently on sale for $109 until Cyber Monday. It's super soft, just the right weight, and the perfect length… and its pattern and tassels are adorable. (It's also machine-washable!) When I get back to Chicago, it's definitely going on one of the couches!
But I also love this geometric pillow. I love that its back features a neutral linen-like material and an appliqué stripe. Modernly preppy, if you will. ;)
Something else I adore about Barn & Willow? The company evaluates the factories its thinking about working with based on the quality and craftsmanship of the products as well as their business ethics and their prices. The B&W team also personally visits the factories several times to spend time with the craftsmen, closely watch how they build the products, and see whether they're happy about their jobs.
Additionally, B&W believes in enabling the factories' surrounding communities. Many villages in India have poor infrastructure, making education a real struggle for children. Knowing this, Barn & Willow has partnered with schools in these villages to support improvements to ensure proper educational advancement. That's something I really respect. :)
Anyway, remember to shop my gorgeous Barn & Willow herringbone blanket scarf at its discounted price before the end of Cyber Monday, and don't forget to check out the Winter e-Magazine that Jess and I published yesterday! xoxo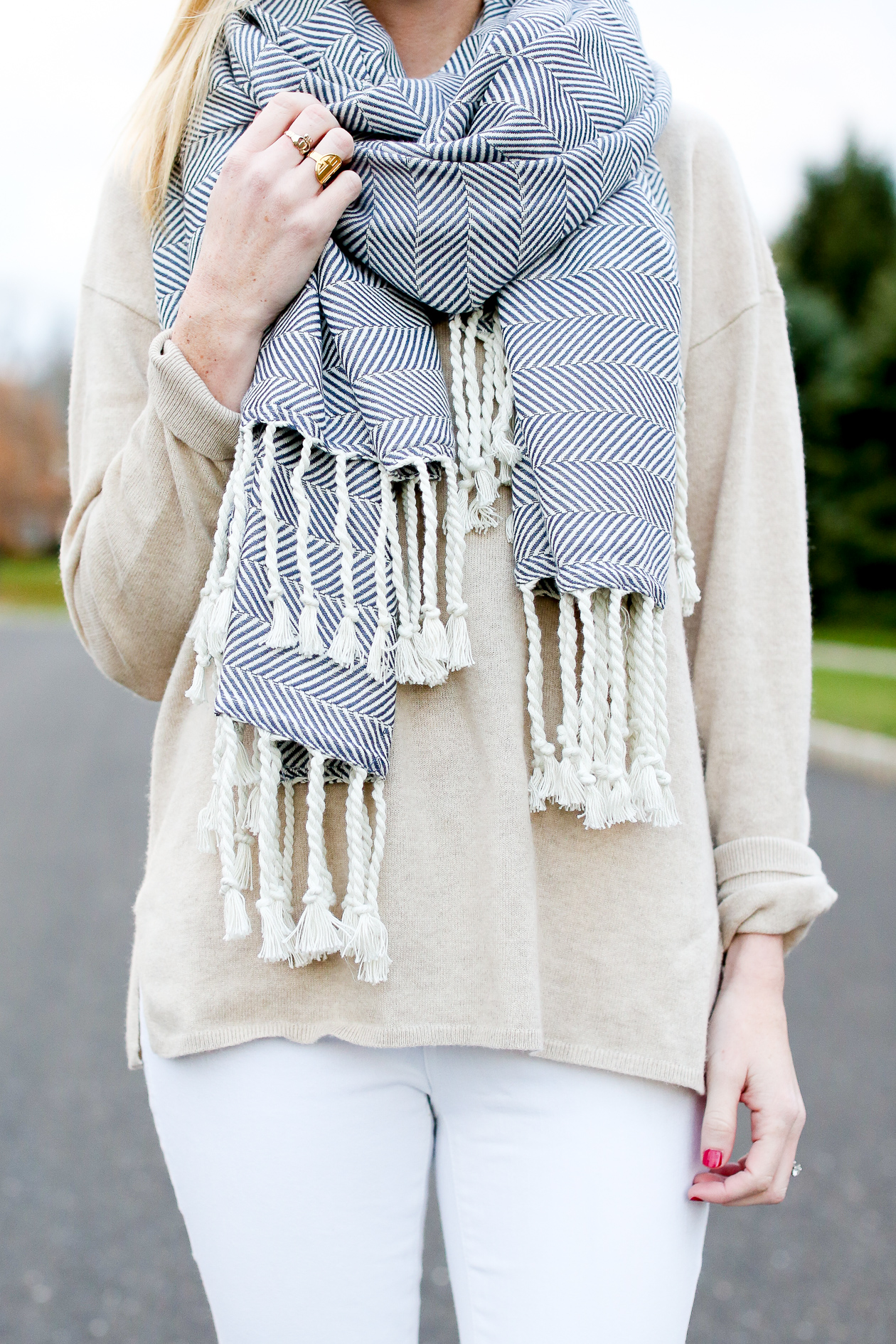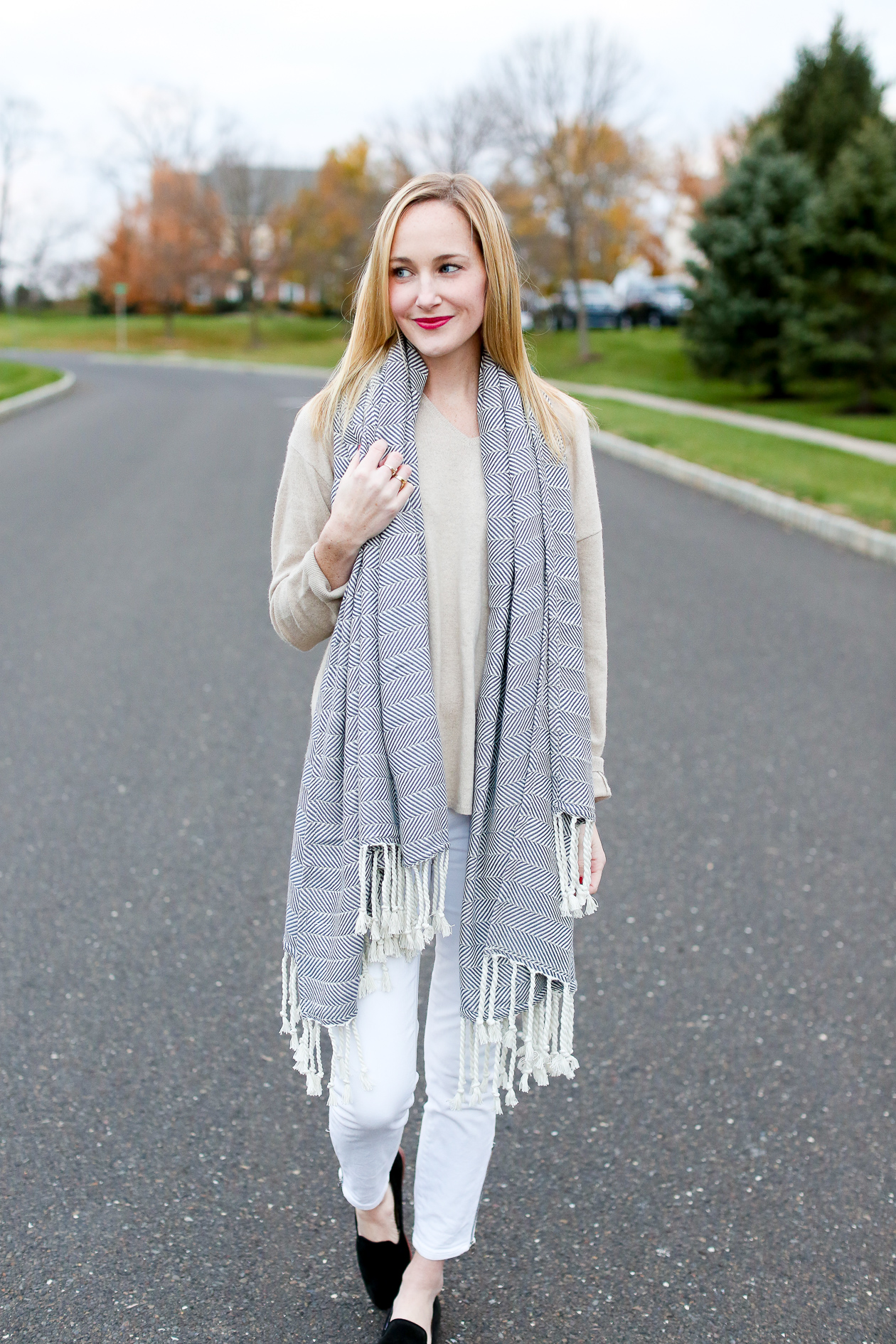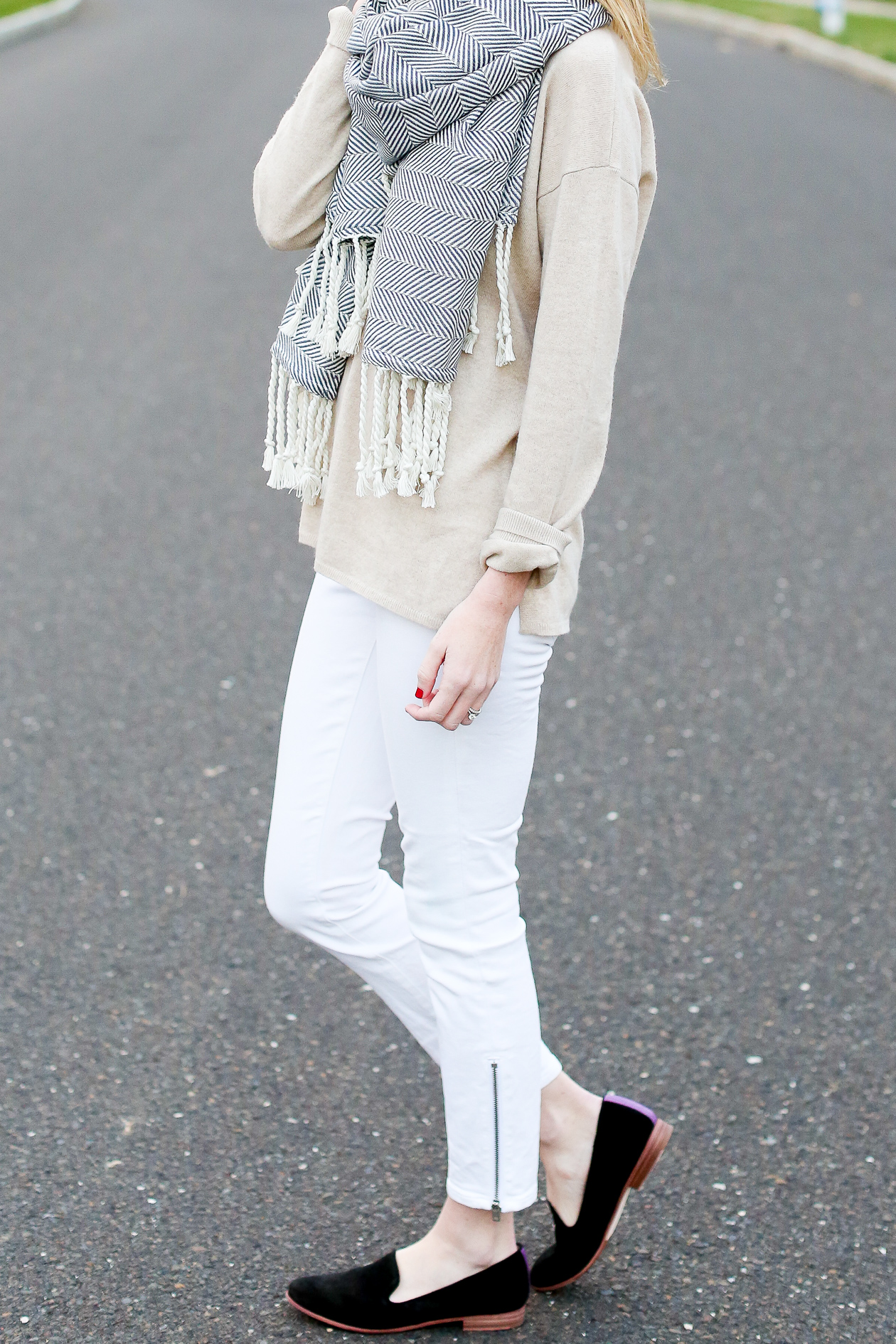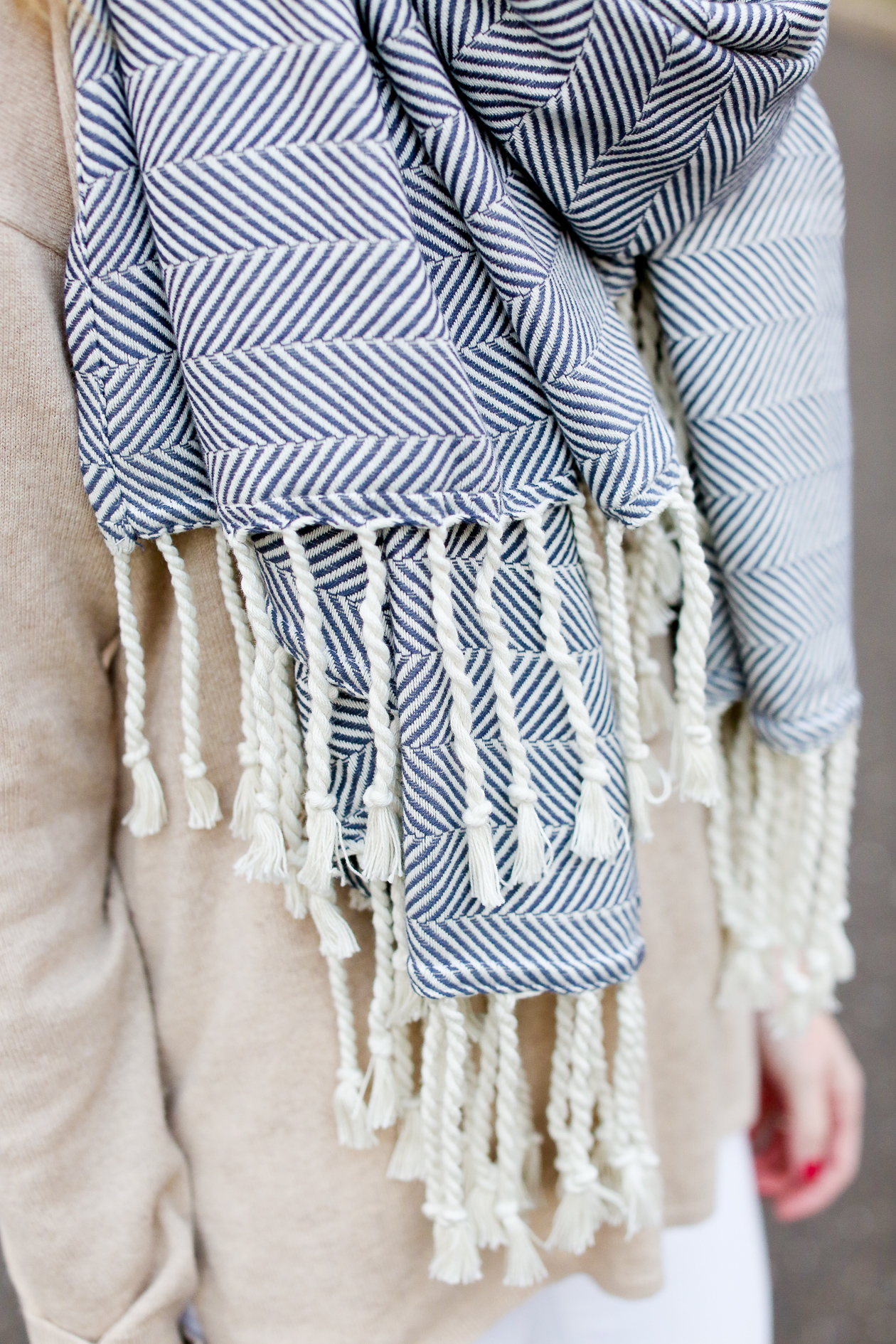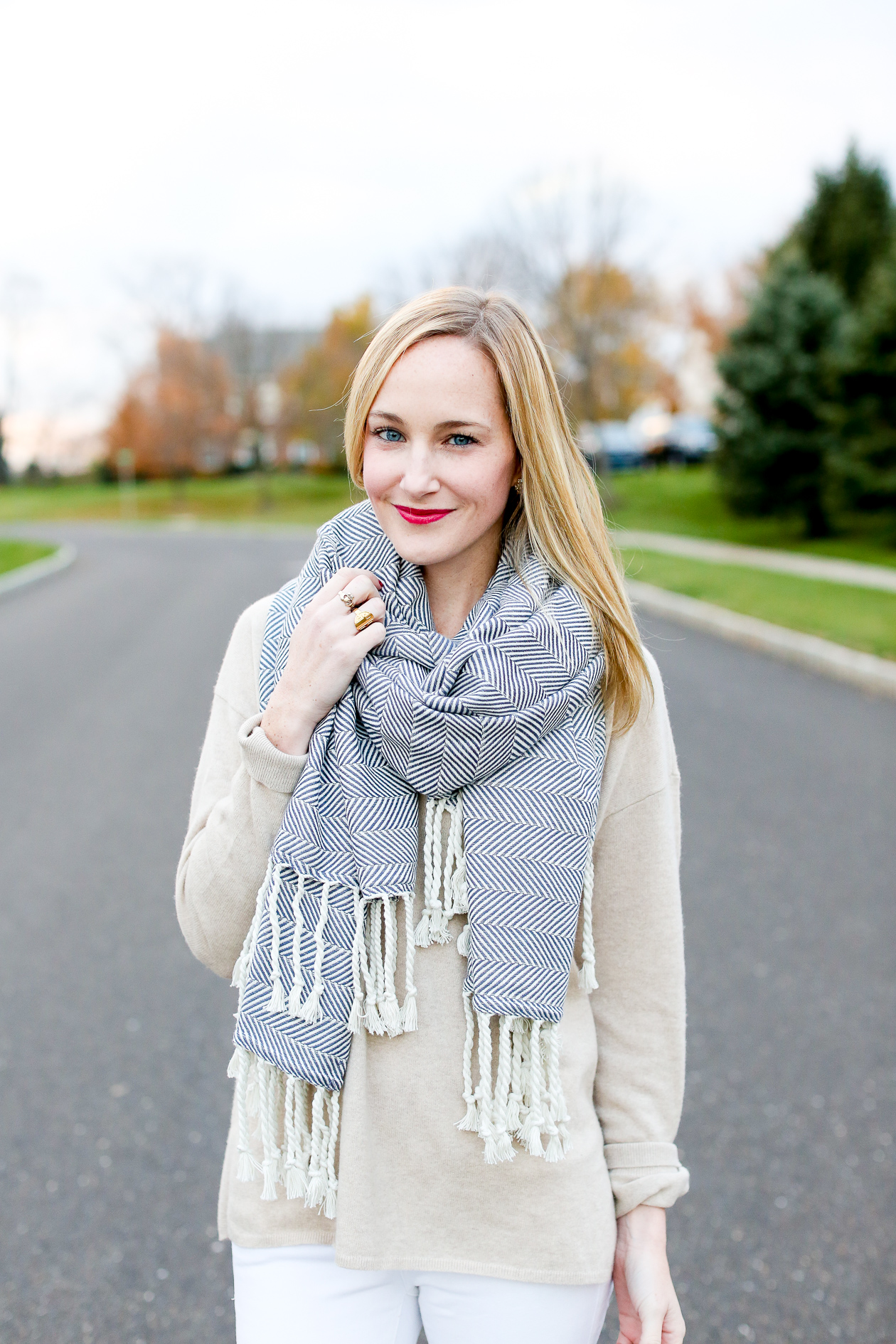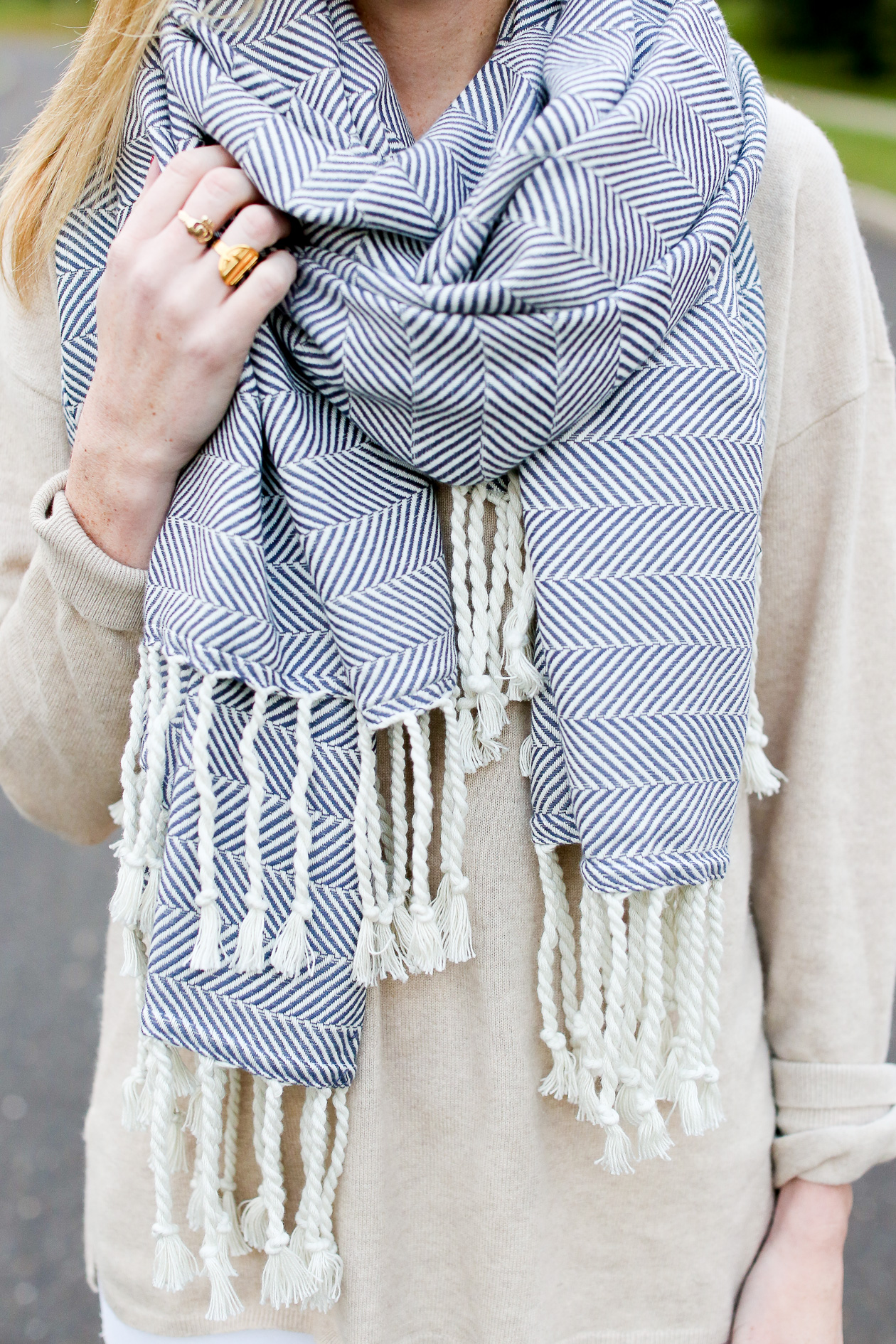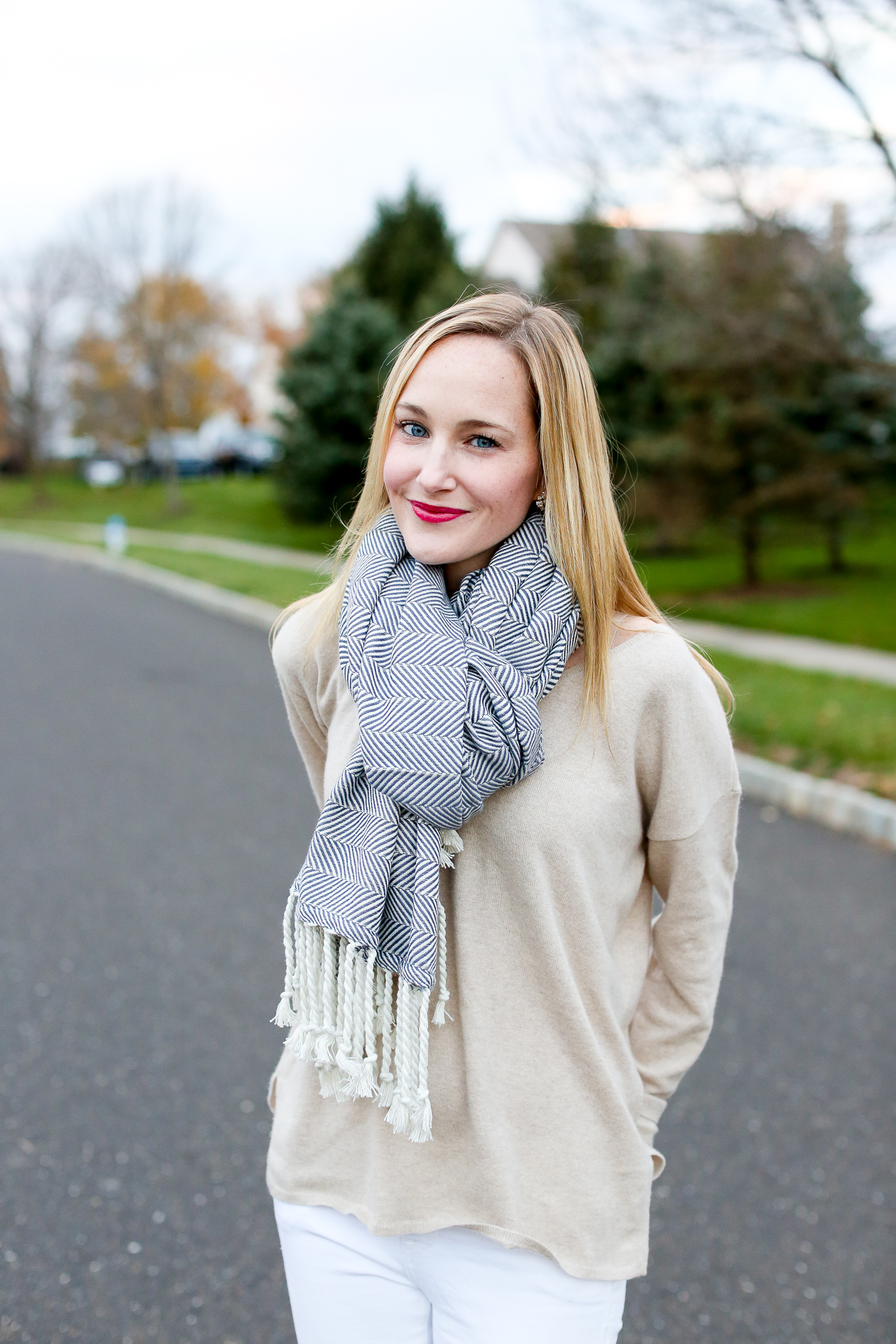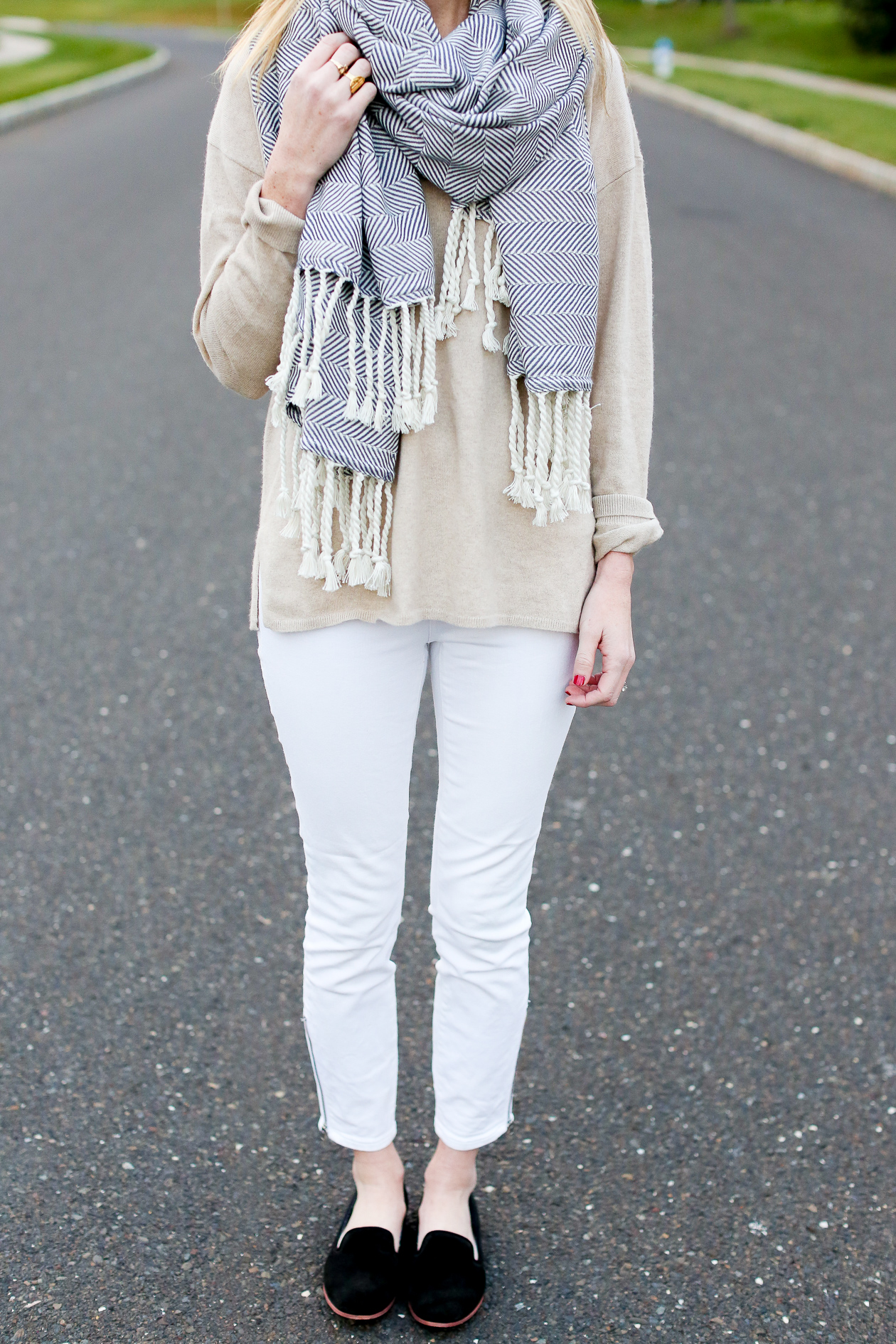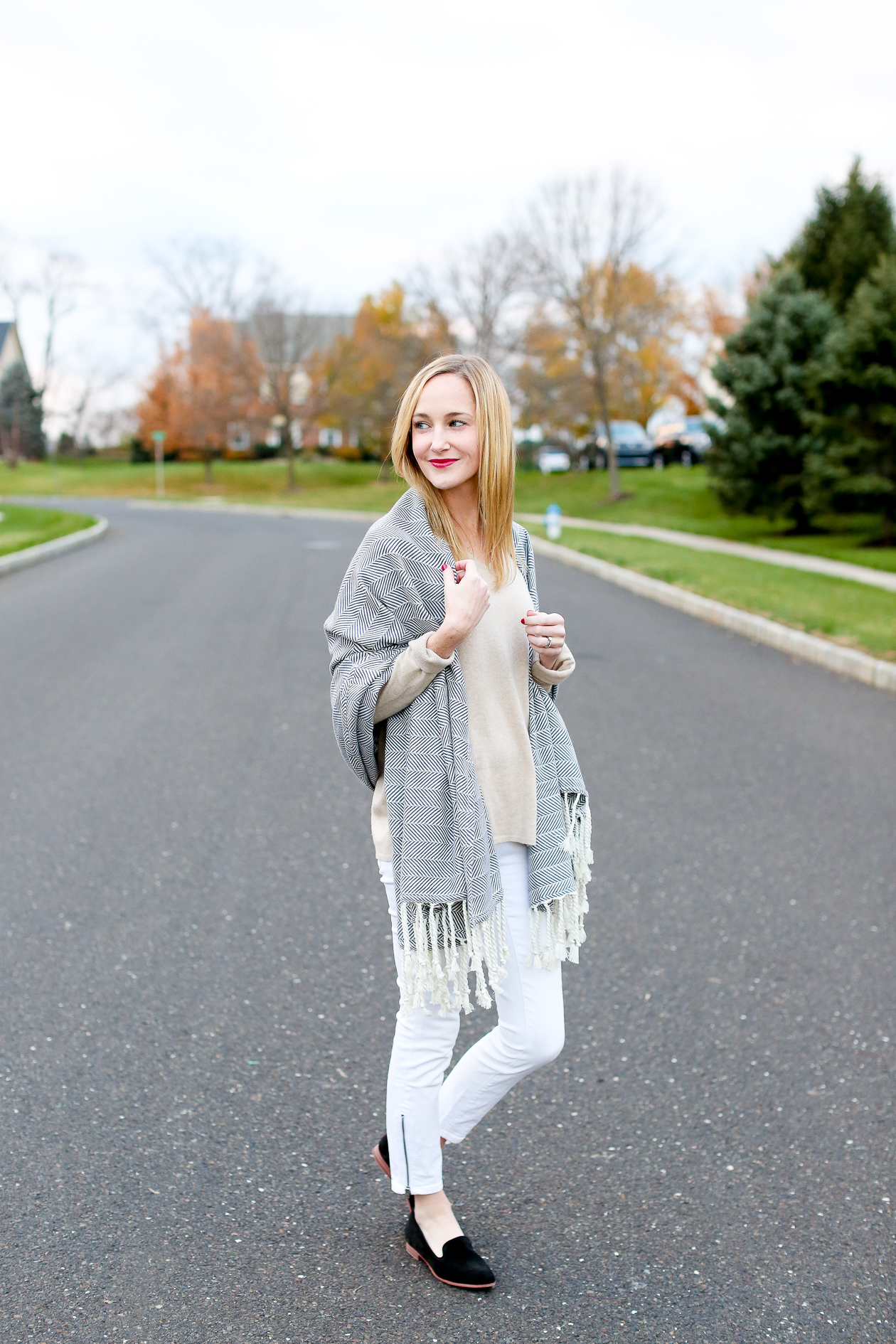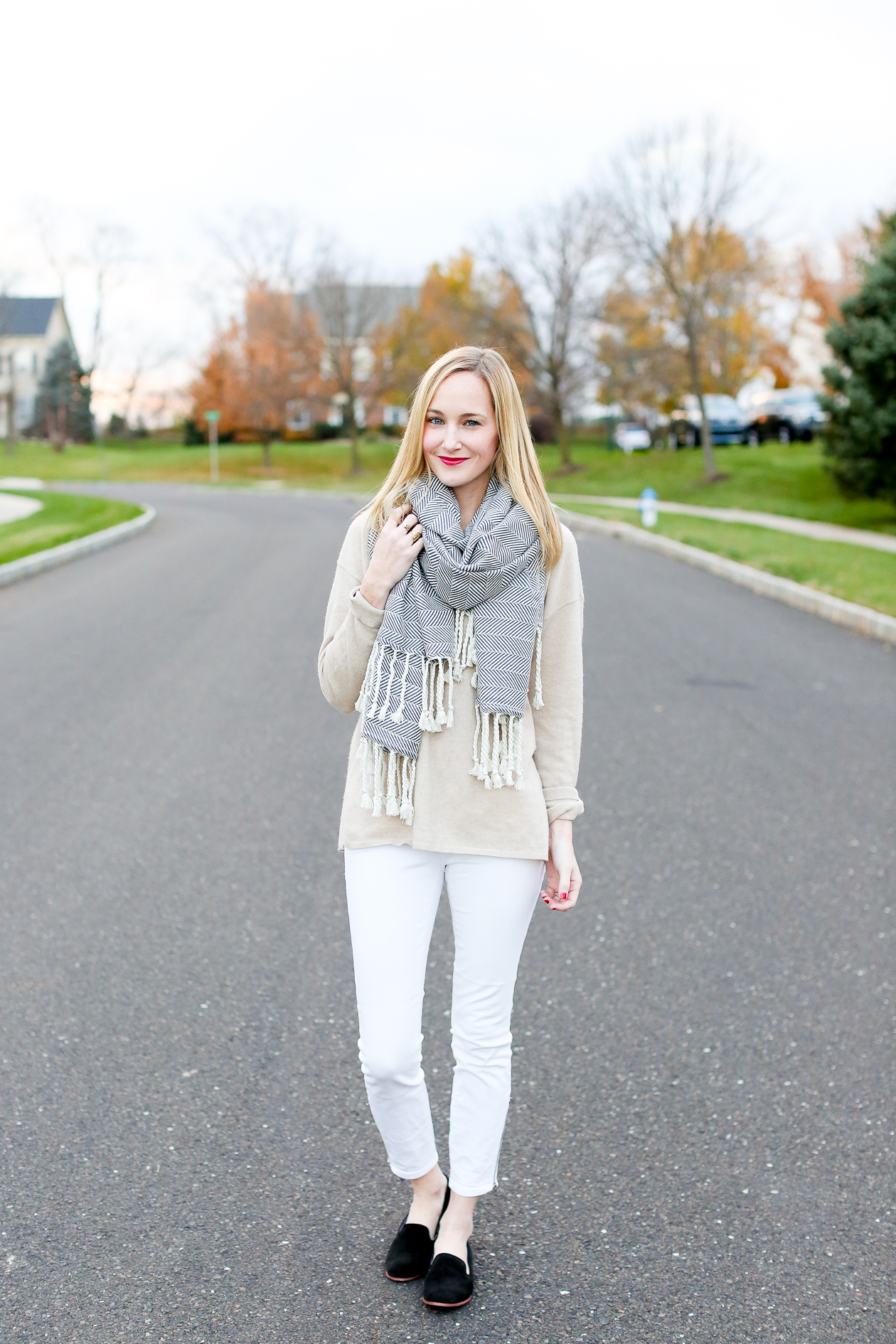 Mom, A+ on the photos! You're killing it in Bucks County. Thank you!