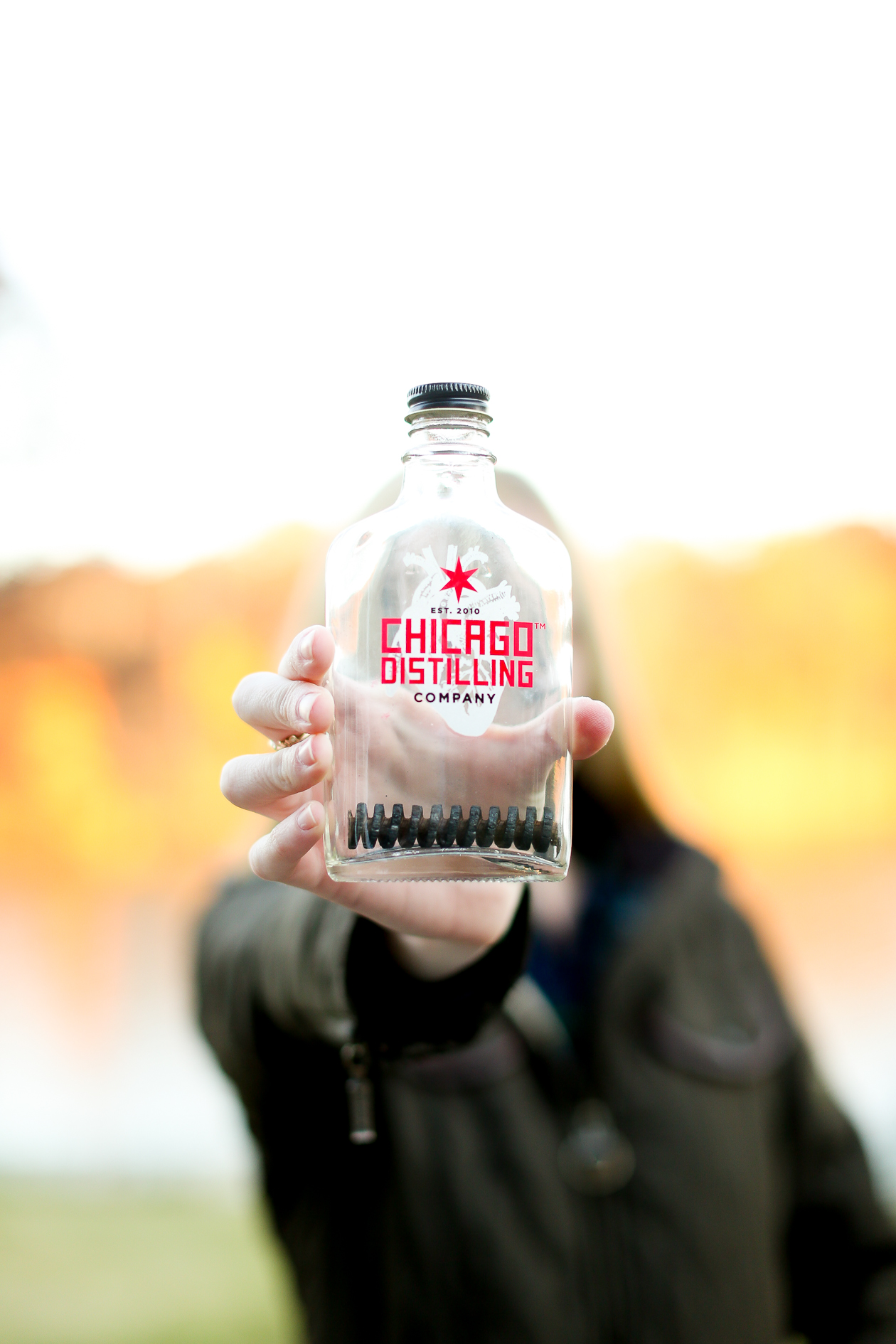 Okay. I know my last "Chicago Eats" post was only a few short weeks ago, but I have a couple of more establishments I'd like to highlight during the month of October!
Last week, my amazingly sweet and stylish friend Jenn set up a tasting night through Gilt City in Chicago's Logan Square and Bucktown neighborhoods for a few local bloggers. I loved it. And that's coming from a girl who's not exactly adventurous in the food and drink departments! I tried my first whiskey–gasp—and learned how the stuff is actually made. (Far more complicated than you'd think.) I also had some phenomenal mussels at one of the prettiest restaurants I've been to in the Windy City.
And did I mention the fabulous company?! ;)
Chicago Distilling Company
(Here's the Guilt City offer we used!)
Founded in 2010, Chicago Distilling Company is a family-owned business that uses organic grains sourced in Illinois. Using family recipes and techniques, the company distills in small batches to ensure the best flavors and highest quality possible. It also distills, crafts, bottles and packages everything by hand in its Logan Square facility in visitors' full view. SO cool. But my favorite part? How passionate and excited the DiPrizio family is about their work. Honestly, it didn't even feel like they viewed their jobs as jobs. Refreshing, right?!
While the Chicago Distilling Company's Logan Square location (2359 North Milwaukee Avenue) is a fully operational distillery, it's also bar. And as Mitch is a HUGE whiskey fan, it looks like we'll be going back in the very near future! :) Products he needs to try: Shorty's, distilled from a bourbon mash made from Illinois grains; Ceres Vodka, made from premium grains; and Finn's Gin, made from juniper berries and other natural botanicals.
Presidio
(Gilt City!)
Located at 1749 North Damen Avenue, Presidio is a Northern California- and San Francisco Bay Area-inspired restaurant. (Fun fact? The Presidio of San Francisco is a National Park with incredible views of the Golden Gate Bridge and the San Francisco Bay.) The girls and I had a fabulous time there, and tried a ton of dishes. I personally couldn't get enough of the cauliflower or the "Cape Cod Bay Mussels," but I also loved Jess' Cavatelli.
Mmmmm!
Perfect for a group or a date night, Presidio offers an extensive wine list of Northern California bottles, too. And the decor is absolutely gorgeous. We went for dinner, so getting good shots without flashing the restaurant's guests was a tad tricky. But take it from me: the place is stunning. Just take a look at my friend Ashley's review here! Beautiful.
While I got stuffed way too quickly–doesn't that always happen at the best restaurants?!–I can't wait to try the "Royale with Cheese" next time. :)
Thanks for having us, Chicago Distilling Company and Presidio!