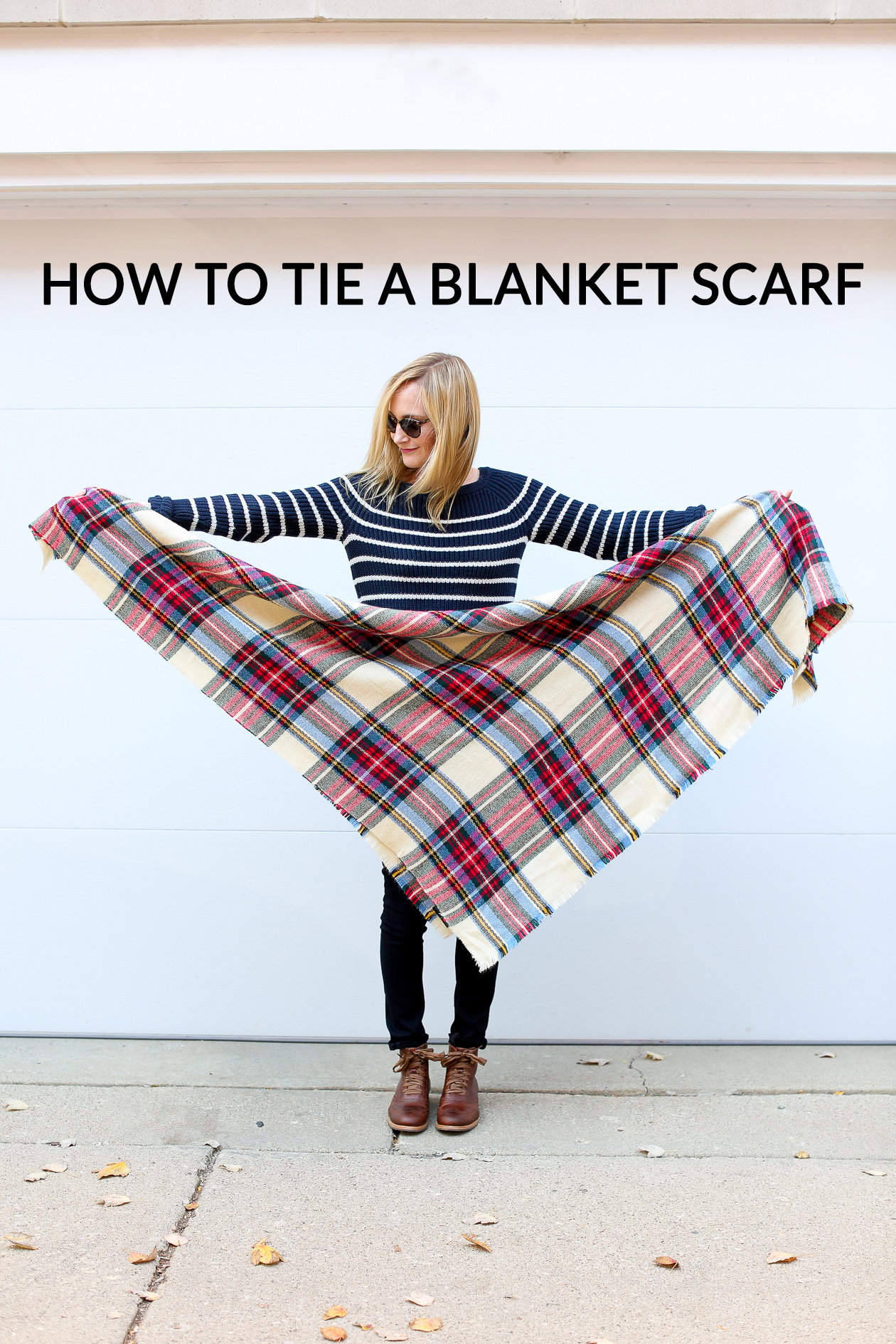 Asos Blanket Scarf c/o — Old, sold out. But nearly identical here and here. And I LOVE this one, this one, and this one! / Lands' End Sweater c/o / Hudson Jeans c/o / Kate Spade Sunglasses (Old, similar here and here) / Kendra Scott Earrings c/o / Sebago Boots c/o
It's still pretty warm for November in Chicago, but it's definitely feeling much more like fall. And while those crazy temperatures have undoubtedly been why I've been loving this season so much, I've kind of been enjoying the change, too. (Kick me in a few months when the temperatures drop into the red, haha.)

I know I talk about how much I hate the cold all the time (sorry), but I really don't mind autumn. The only part of it that I dislike, really, is that when it ends, it's winter. ;) Everything else about it? Absolutely wonderful. Oh my goodness–did I tell you guys that Mitch and I had our chimney cleaned and are now having fires?! Noodle and I lay out on the dog bed together almost every night (#truth), and bask in the warmth as the amazing smell fills the house. It's magical!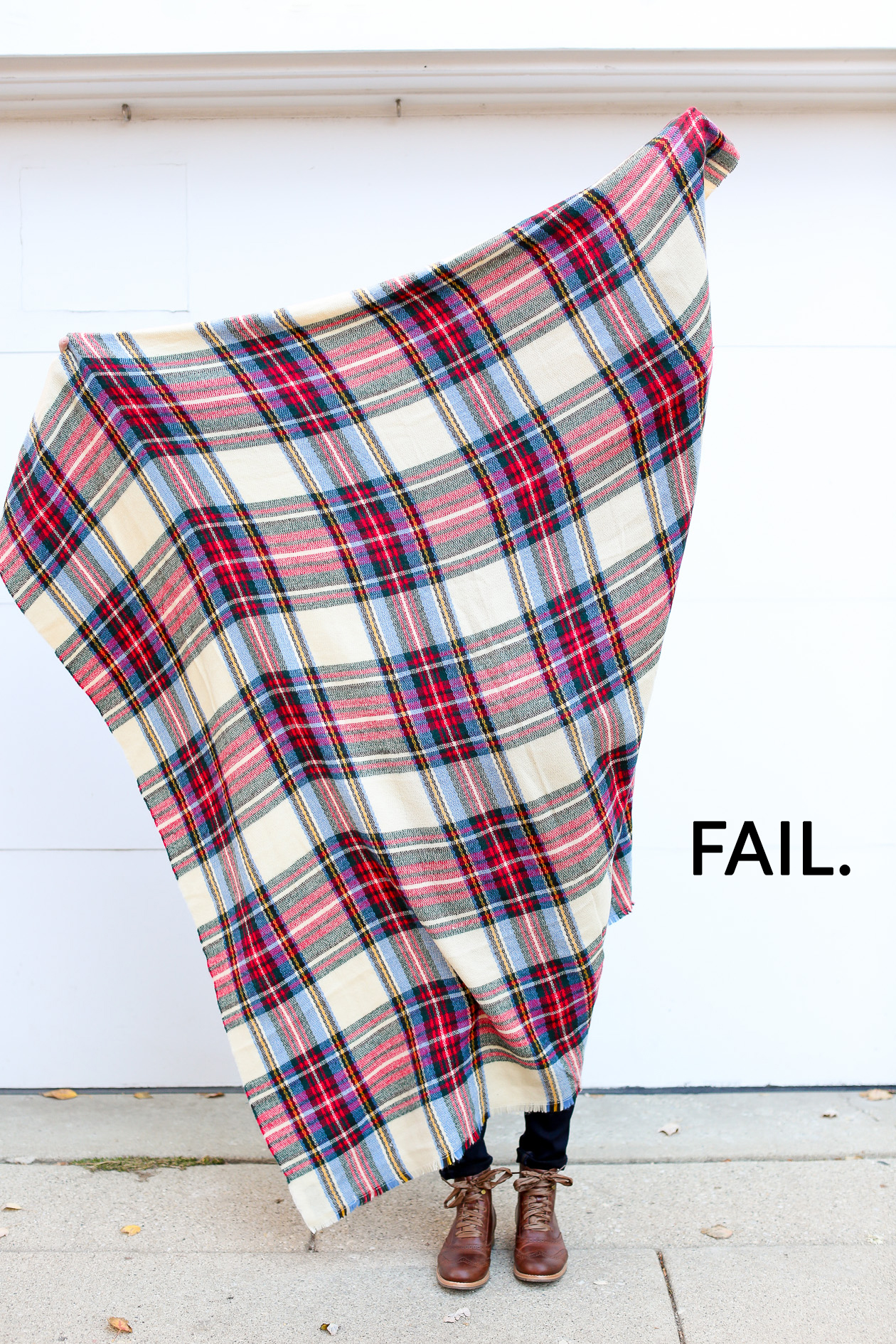 Anyway, one of the best parts about fall (these days) is that it's socially acceptable to wrap yourself in a blanket in public and call it a fashion statement. I, for one, take advantage of this little trend nearly every day… but I'll admit that learning how to actually tie a blanket scarf was quite the challenge. For a while, it really did look like I was a crazy woman with a throw blanket wrapped around her neck.
So let's talk about 10 ways to tie a blanket scarf! And let's start with an easy one… ;)
The Belted Shawl Cape
The Single Knot
The Western
The Braided Pretzel
The Shawl
The Classic
The Fortune Cookie
The Blogger
The Chicago Loop ;)
The Fancy Shawl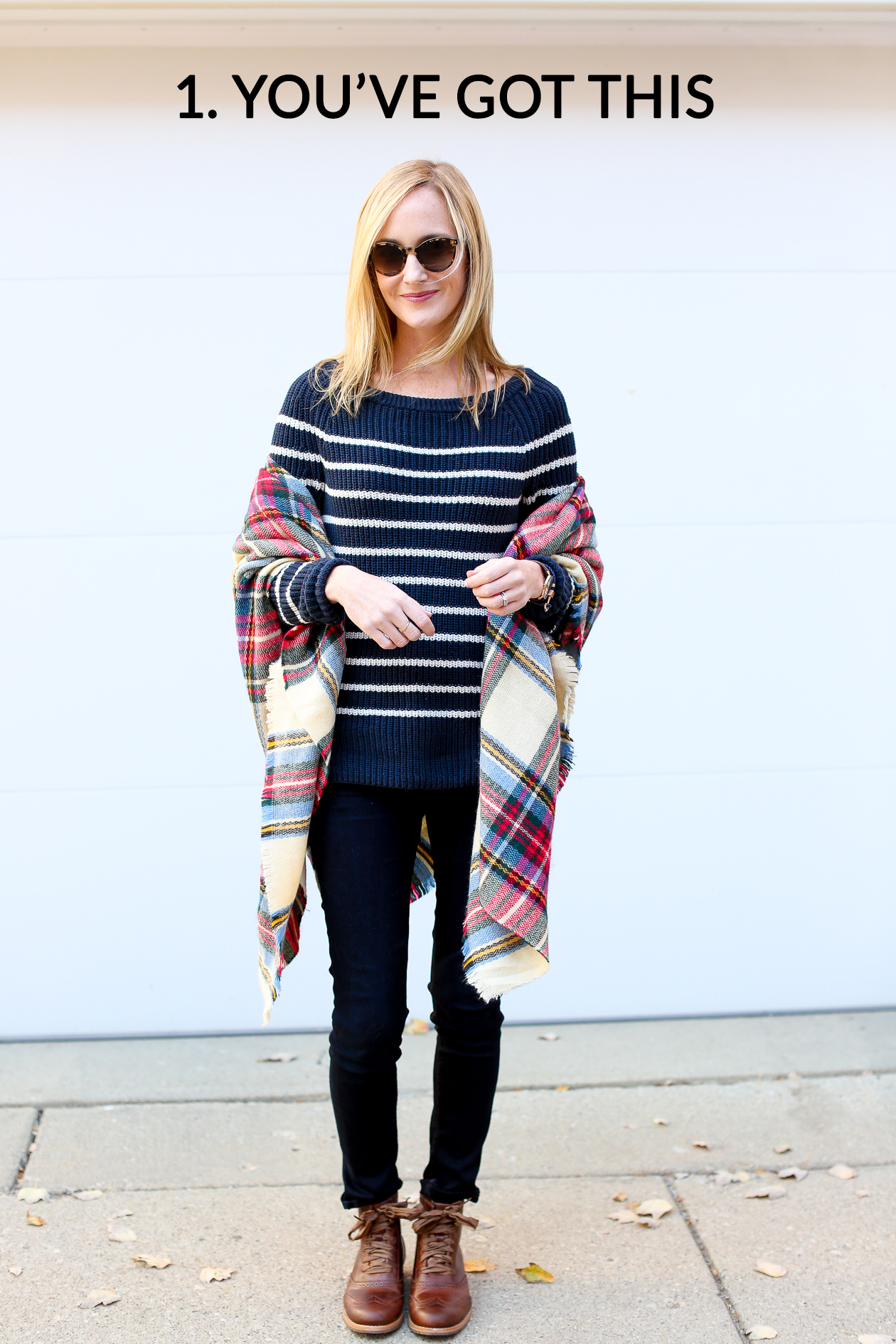 Now get out there and try it for yourself!
And don't forget to shop the look:

Asos Scarf from "How to Tie a Blanket Scarf" c/o — Old, sold out. But nearly identical here and here. And I LOVE this one, this one, and this one! / Lands' End Sweater c/o / Hudson Jeans c/o / Kate Spade Sunglasses (Old, similar here and here) / Kendra Scott Earrings c/o