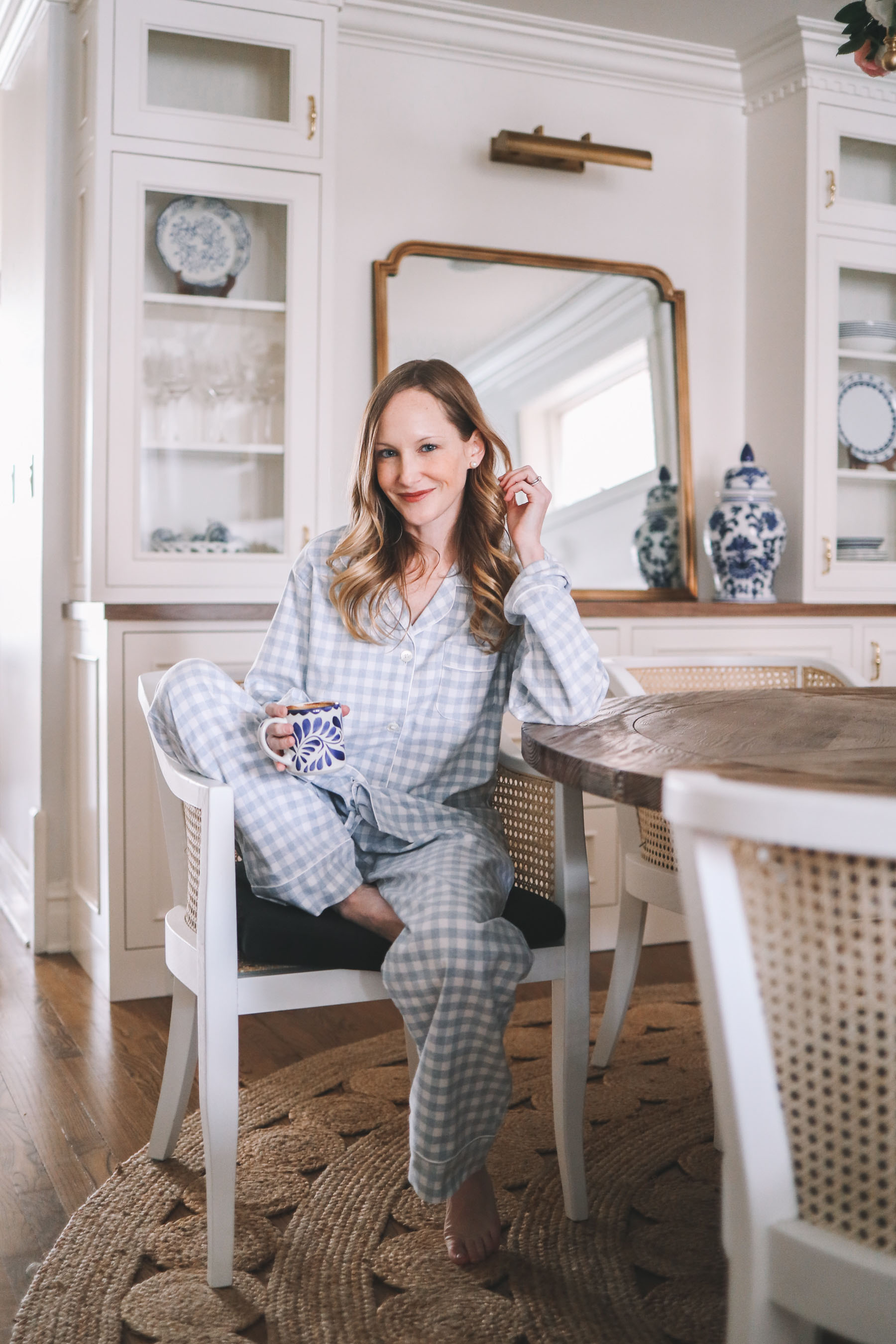 Are you freezing right now? Like, as you're reading this, could you be warmer? 😂 Unless you're one of the lucky few who live in more temperate regions of the country, chances are your answer was "yes."
Let me introduce you to Serena and Lily's Dalton Flannel Pajamas, though! They're from Portugal, and they're somewhat new and entirely fabulous. ;) Think thick, soft and ultra warm–a northern girl's best friend during the winter. Oh, they're eco-friendly, too… and they're gingham.
I can't tell you how much I've loved slipping into mine nearly every night this past month, and settling into bed with a good book. January gets a bad rap; I thoroughly enjoyed the slower pace and excuse to snuggle in. (Though I will admit that I'm VERY much looking forward to Florida's warmth. We're currently en route!)
Note: The PJs run large, so definitely size down!
Anyway. ;)
If I've learned anything from working with Serena & Lily over the past year, it's that living well begins at home. So here are a few additional things from the brand that have made our house feel extra warm and cozy this season in Chicago:
Westport Duvet: I've mentioned this before, but I love this duvet cover so much that I have it in blue in our master and in white in Lucy's room. (Need to do a full reveal post on Lucy's room once the artwork comes in!)
Scalloped Sheets: We have these in the master. LOVE. Our room gets kind of toasty since it's on the top floor and we have some skylights. It's lovely, especially for someone who's always cold. But crisp sheets are so refreshing to climb into in that situation, and I love how clean they feel!
Sutter Linen Quilt: We actually have a few of these throughout the house! They add a lot of texture to rooms, and they wash like a dream. I don't understand it since they're linen, but they come out of the washing machine looking brand new. Huge fan!
Oxford Stripe Sheets: These are in Lucy's room but I'd love to get a set for our room, too. Again, very crisp and clean-feeling, and that Oxford stripe is so classic.
Beach Club Towels: The best. Lucy's bathroom is kind of tough since the wallpaper is so busy, but these towels–and their wide stripe–work great with it. We use a couple up in our master bathroom, too. (It has almost no color, so the stripes add some character to the room!)
Healdsburg Bath Rug: I need to admit that I got this for Lucy's room and then confiscated it because it's so nice. I love stepping out of the shower onto it; just look at the detailing!

In collaboration with Serena & Lily. As always, thank you so, so much for supporting the partnerships that keep Kelly in the City up and running.