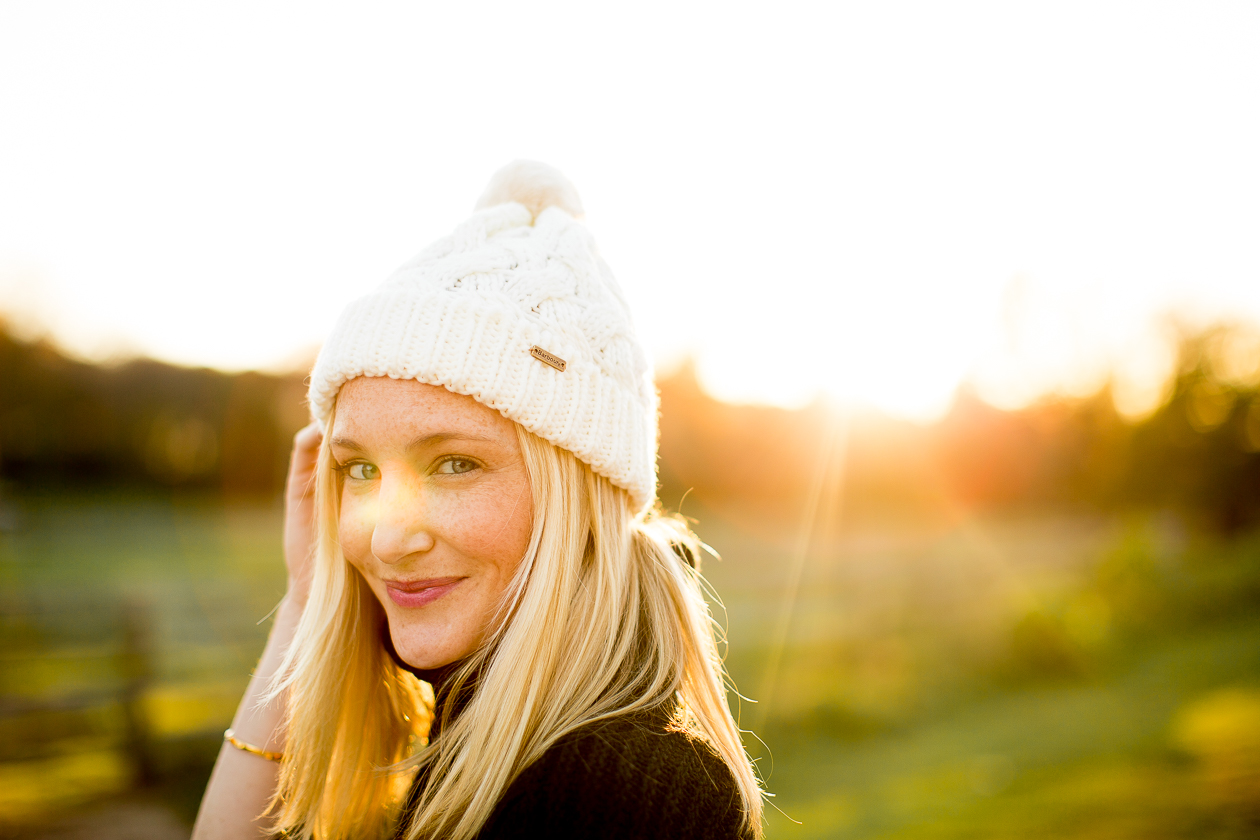 The Tuckernuck sale is on! Use code "EXTRA20" to take an extra 20 percent off the sale selection, which includes hundreds of new markdowns. And did you see my faves from the Nordstrom Half-Yearly Sale? Here's a list! A can't get over the selection!
Little-known fact about Kelly Larkin: her face is covered in freckles.
I guess you can only really see them when you're really close to my face or when I'm not wearing this magical stuff. But they're there. For the longest time, I hated them. I felt like they made me look juvenile, blotchy, and a bit sickly. But motherhood has done wonders for my little hangup, and I've stopped caring whether my freckles are visible. Heck, I've stopped caring about a lot of stuff. ;)
I now realize that before Emma arrived, I made things way more complicated than they needed to be. I wasn't a psychopath or anything, but you know: I put a lot of effort into looking put-together all the time… and if I'm being honest, it was a little exhausting. Today, I'm SO much more lax about things. Yes, my hair might look messy, my jeans might be the jeans I wore yesterday, and my makeup might need some touchup, but I'm so much happier. Life's too short! Plus, my freckles are part of who I am. They remind me of my Irish heritage and family, and just as Grammie has always told me, they're angel kisses! ;)
I've also learned–from Tuckernuck—that looking put-together doesn't have to be complicated or time-consuming. I know, I know. I talk about the retailer far too often. But if you browse the outfits featured on the website, you'll notice that the looks are super simple. A top, a pair of pants, a pair of shoes and maybe a bag or a single piece of jewelry, for example, and that's it. And the girls look incredibly polished! Tuckernuck has taught me that staples and a few statement pieces go a long way, and that getting ready in the morning can be quick and easy. It's why you've seen me in so much Tuckernuck stuff as of late!
Anyway, Tuckernuck is having a huge sale right now. Use code "EXTRA20" to take an extra 20 percent off the sale selection, which includes hundreds of new markdowns. Since there's a lot, below are my faves! And thanks, Tuckernuck, for helping me feel put-together during this crazy, hectic, unpredictable and wonderful stage of my life. :)
My picks:
This scarf and this scarf are faves, and I wear them ALL the time.
The classic Barbour scarf is a must-have! I love this print, too. And this one is really cute.
The Emma Barbour coat! Eeee!
Have these mittens and wear 'em daily on my walks with Noodle and Emma. Somehow, they aren't dirty yet. Magic Mittens?
I also have these suede leggings, which are such a steal.
I have these in black and wear them a LOT. (Wondering now why I've never worn them on the blog, haha.) In red, I think they'd make SUCH a statement!
The cutest ruffled dresses in green and black.
These leather leggings look great.
I likey. But I live in the North Pole. *Throws up hands in frustration.*
The poncho I'm wearing in the above photo. In another color, too.
I also wear this poncho often and get so many compliments on it!
Heavens to Betsy, so cute and so cheap.
The only party skirt you'll ever need. Pair it with a plaid shirt and style + warmth all in one!
I have this dress in gray and it looks SO cute paired with over-the-knee boots. Edit: it's on sale in gray, too!
525 America sweaters are amazing.
I wish this coat were available in my size.
Adorable wintery sweater, which I'd pair with white jeans or cords!
Have this buffalo check shirt and wear it once per week.
This is a go-to sweater for me, too. It's machine-washable and very soft! This one looks super cozy, too.
Sail to Sable always kills it.
Need this white tank or this white tank in my life.
Dying over this white scalloped dress. If I were getting married, I'd wear this to the rehearsal.
The perfect casual striped dress.
JUST got these and am wearing them tomorrow. Stay tuned.
Oh my goodness. Forget all the other white tanks. THIS ONE. It comes in navy, too.
I look horribly washed out in trench coats, but if you look good in them, get this one. :) Cuteness.
Watermelon tanks for the win.
Too short for me but adore the scallops.
Desperately wish I had something formal to attend this year. THIS DRESS.
Love Devon Baer so much! And this!
Have this and wear it often. :)
Again, if this gingham top is in your size, nab it. I'm sad over here.
What a cute floral button-down.
Well, this gingham dress just made me happier.
A gingham popover. Never mind. Such joy.
Oh my gosh. I need to go to bed.
If you're placing an order, might as well add this great $15 sailboat scarf to the cart.
A navy fluted skirt. I'm too old for something like this, but Youngsters, you'd look awesome.
This and this are more my speed. Sleeves and coverage!
Happy Shopping!
Shop the rest of the sale here! Don't forget to browse the guys', home decor and kids' sections.