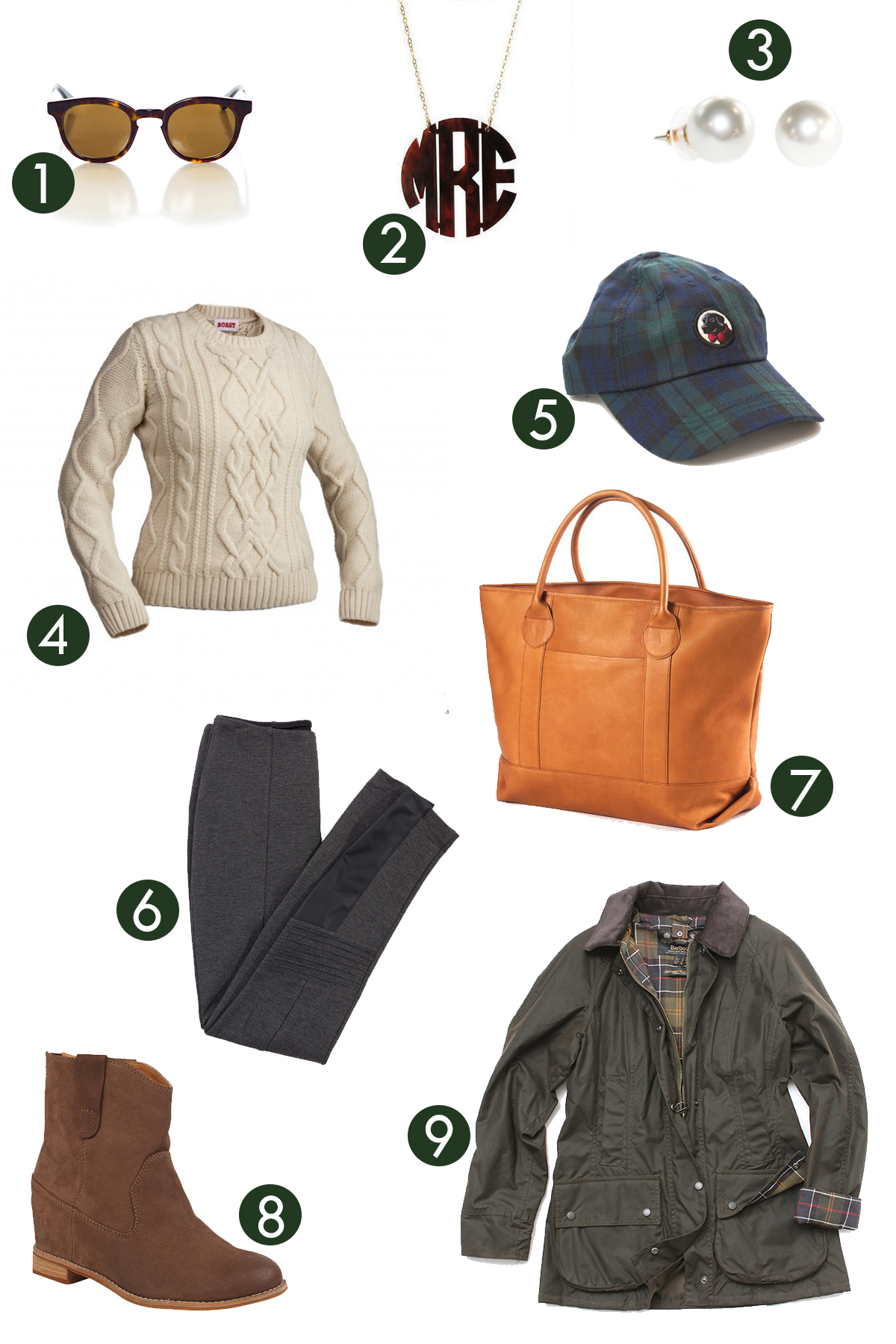 One // Two // Three // Four // Five // Six // Seven // Eight // Nine
It's hard to believe, but the first official day of autumn–Monday, September 22nd–is right around the corner. And Tuckernuck's new fall collection is here! And I love everything. (#typical) Above are my must-have products for the upcoming season. Don't they make for the perfect fall uniform?! So cozy. :)
Note: I should mention that Tuckernuck offers the option to monogram the classic olive-colored Barbour Beadnell Jacket. So if you're looking to purchase one this year, definitely do it through them! I went with the block monogram in dark green on the jacket's pocket, but I also love the monogram on the cuff. Sizing advice: go up at least one size in the Beadnell. I might even go up two if you're planning on wearing chunky sweaters underneath it.
Tuckernuck is, without a doubt, my favorite preppy retailer. Have your seen the new e-catalogue? It's gorgeous! Sometimes I visit the site simply for inspiration… but when I do make a purchase, it's nice to know that I'll have whatever product I'm buying for many years to come. The Tuckernuck team does an amazing job at putting together classic looks with quality pieces that won't fall apart or go out of style!
Check out some of my other picks from the new collection below. What's on your must-have list for the fall?