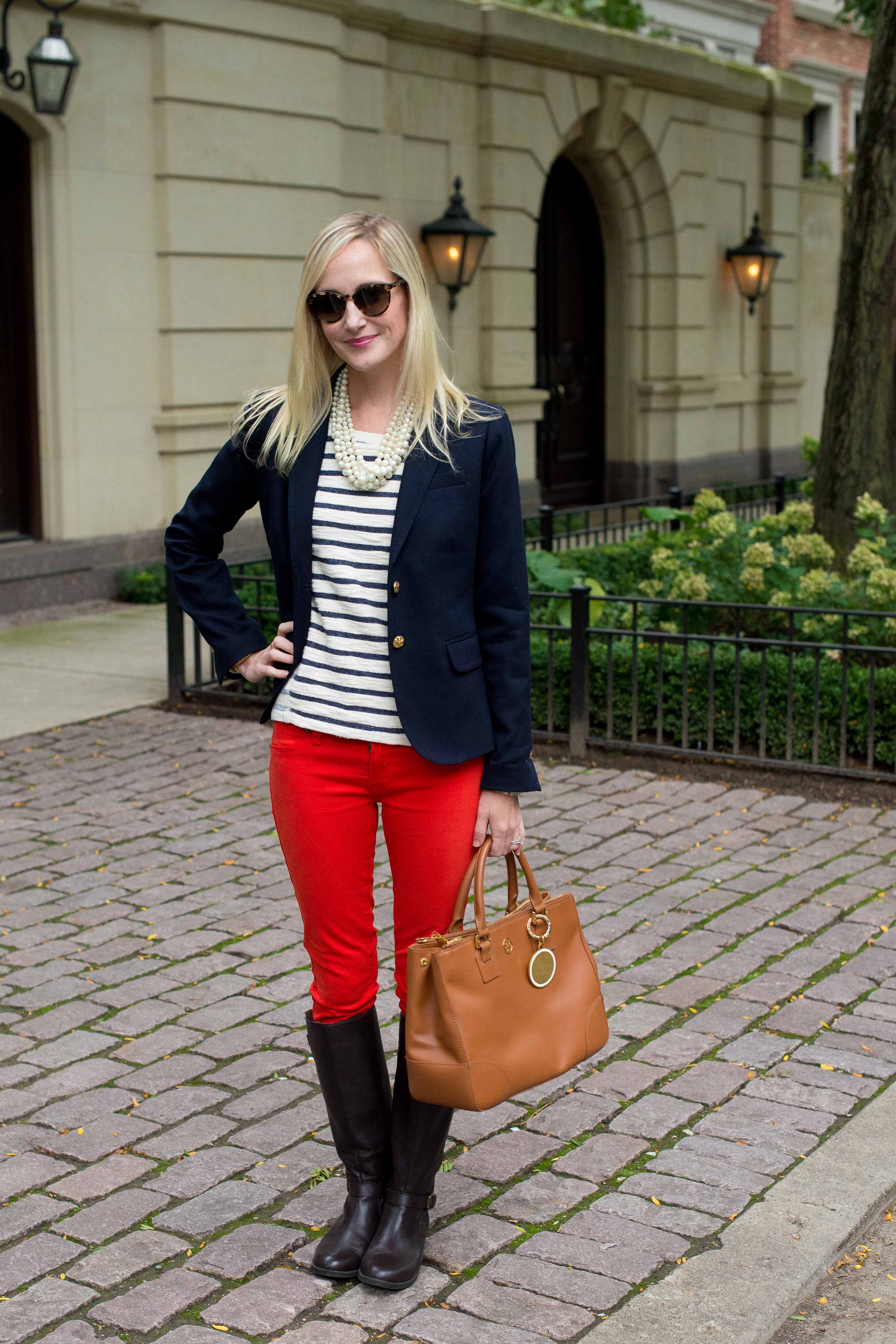 G.H. Bass & Co. Boots (c/o) / Blank NYC Jeans (Old, but the brand is available via Madewell, 6pm.com, Shopbop, Zappos, Piperlime, Bloomingdales, Neiman Marcus and Amazon) / J.Crew Blazer (On sale! And take an additional 25 percent off with code "SHOPFORFALL") / Gap Striped Sweatshirt (Sold out, similar here and here) / Tory Burch Tote / Cinco Powell Monogrammed Tag (c/o) / J.Crew Pearl Necklace / Michael Kors Watch / Armed & Readi Bracelet / Kate Spade Sunnies (Old, newer styles here) / J.Crew Pearl Earrings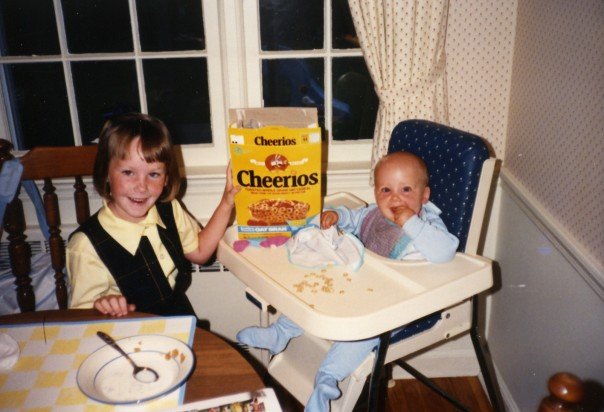 I've been a fan of G.H. Bass & Co. shoes since the first grade.
As a kid, I attended a Catholic elementary school, and absolutely adored my green tartan uniform and shiny Bass penny loafers I was required to wear. They made me feel so important and grown up! I actually remember being pretty miffed in kindergarten because we only had a dress code, haha.
I've found that a lot of people, having been forced to wear uniforms for most of their existences, come out of school never wanting to wear anything that even slightly resembles their old threads. (It's understandable.) But me? I never stopped loving tartan… or my loafers.
It's been a while since my school days, yet I still have three pairs of Bass shoes: the Original Weejuns, the Viviana in Fuchsia, and the Kiltie Tassel Loafer. And I wear them constantly. They're my go-to everyday shoes, as they're timeless, easy to slip on, and ridiculously comfortable. I swear that they require almost no break-in time. They also go with nearly everything. I pair them with jeans, dress pants, shorts and casual skirts… it all works!
As you can imagine, I was thrilled when I found out that Bass carries boots as well. (And because almost all of my fall and winter clothing is still on the East Coast! Brrrr… Chicago, you're so cold.) Since receiving them late last week, I've worn my dark brown leather Joanne Boots every day. You know how most boots take a good couple of weeks to break in? Not these. Comfy from the moment I zipped 'em up. :) At $148, they're also a steal compared to most leather boots!
Looking for a good pair of boots for the fall? My current faves are the Nellie, the Lizzie, the Chance, the Paloma, and the Maxine. Oh, and take 20 percent off any Bass order today! (Discount applied automatically in cart.)
If you need help with sizing, the brand runs slightly large, in my opinion. For reference, I normally wear a size 7.5 in flats and a size 7 in heels. I do, however, take a size 7 in all G.H. Bass & Co. loafers and boots.
Happy shopping!