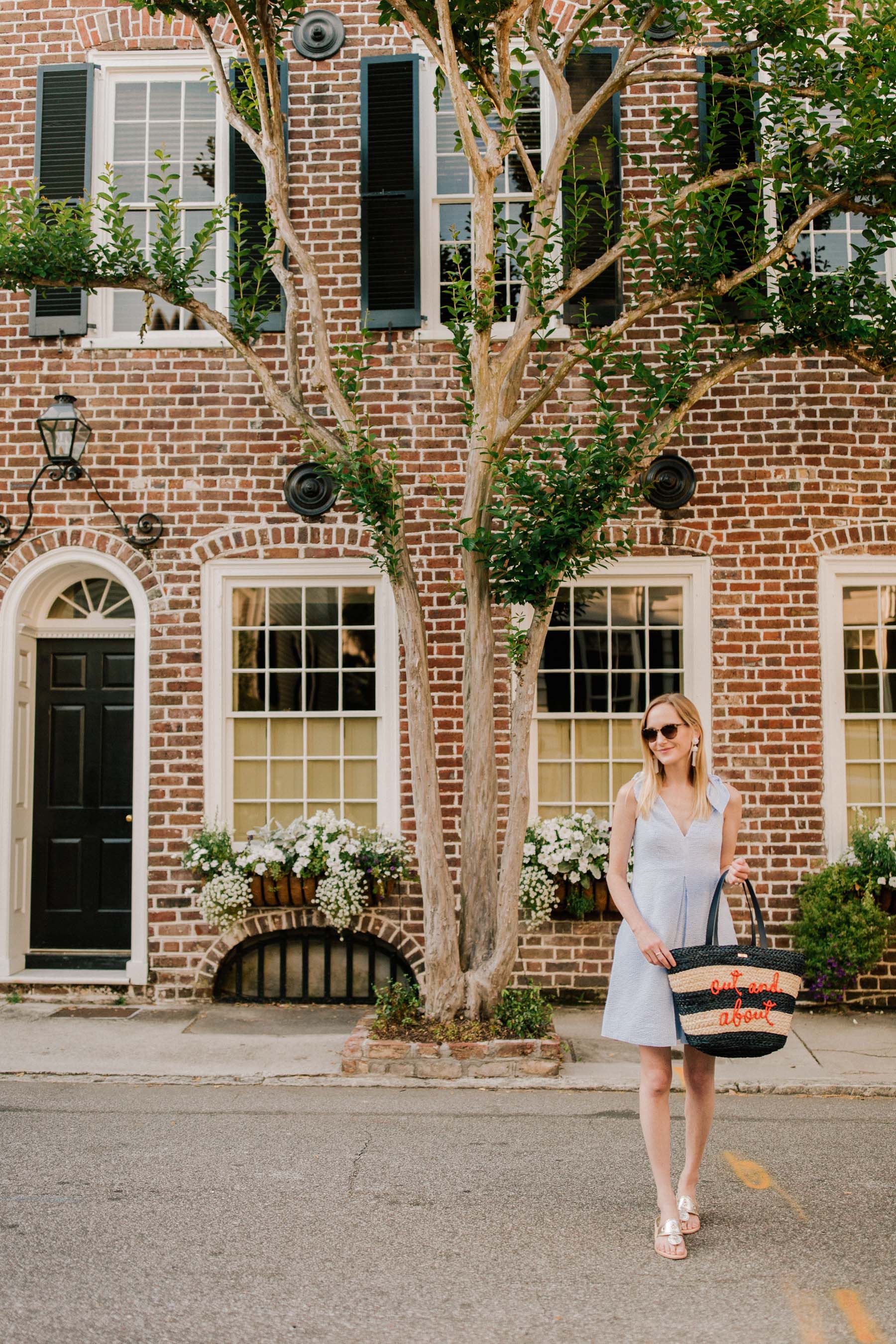 Whole outfit from Trunk Club!
Besides flying with a toddler, my #1 travel stressor is packing. It's SO hard. No matter how much planning I put into it, I end up either over-packing or under-packing… and I never seem to bring along the right outfits for the weather.
My thought process is often as follows:
Ahhhh, yes. My weather app tells me that temps will be in the 80s and 90s in [insert location], but it's currently 30 degrees here in Chicago so I better pack multiple pairs of jeans and a bunch of sweaters. Better toasty than freezing!
Fail.
Or I actually pack a well-rounded suitcase according to the five- or 10-day forecast, but right as I arrive, the weather does a complete 180 and I'm up against some weird cold or warm front. Gah!
For last week's trip to Charleston, I decided to hand over the responsibility to someone else. Sounds crazy, but it worked amazingly well. Hear me out.
Have you heard of Trunk Club? I've done a couple of blog posts on it in the past because I'm such a fan. In short, it's a Nordstrom-affiliated personal shopping service (for men, too!) that isn't subscription-based. There are no subscription fees, and shipping and returns are always free. (There's a $25 try-on fee, but it's applied to anything you decide to keep, so if you keep just one product, you don't end up spending anything. Oh! And the $25 is waived if you're a Nordstrom card holder.) Customers can schedule trunks monthly, quarterly, for specific dates, or for whatever works for their lifestyle!
When you sign up for Trunk Club, you're given a stylist, and you chat online about what type of clothing you're looking for based on your style, lifestyle, budget and existing wardrobe as well as the season and any upcoming travel plans you might have. (You can even share Pinterest pins with your stylist as sources of inspiration for your trunk!) After chatting, you're sent a link to view your trunk online. You provide feedback, and your stylist makes changes if necessary. And then once you approve the trunk, it's mailed out to you. When it arrives on your doorstep, you have five days to try on everything and send back the products you decide not to keep. (If you need a different size, Trunk Club makes it super easy to request and exchange items, btw!)
I've been working with Hannah, my stylist, for over a year now. She's basically a super talented personal shopper without the awkwardness, haha. (She's SO friendly, and has a great sense of humor!) This time around, I told her that I was going to Charleston, and that I was looking for clothing and accessories mostly in the $100 – $200 range. I told her about the weather, the trends I was loving and not loving, my favorite brands as of late, what wardrobe holes I needed to fill, and what our day-to-day plans were.
The best part? We decided to ship the trunk to my hotel in Charleston to simplify things. (I stayed at the King Charles Inn, btw.) I didn't stress over what to pack in my own suitcase. In the end I actually left an entire side of it empty to bring home my new Trunk Club stuff!
The trunk arrived the day after I landed, and it was chock full of dream vacation outfits. I tried everything on, and couldn't believe how many pieces I adored! (Hannah really knocked it out of the park.) On the second to last day of my trip, I simply packaged up the trunk with everything I didn't wear, and left it with the front desk for UPS to pick up. SO easy!
This look was definitely a Trunk Club favorite. Hannah sent a seersucker dress with pockets (!) and bows on its shoulders; an adorable woven tote, perfect for roaming Charleston's neighborhoods since it fit on my shoulder; and new Jack Rogers. (How did she know that my old pair needed replacing?!)
It's worth noting that I probably wouldn't have this dress on my own. As you may have noticed, I've started dressing much more conservatively over the last couple of years. Honestly, give me a maxi dress with long sleeves, and I'm a happy girl, haha. But the minute I put this (short and sleeveless) seersucker dress on, I was in love! I'm so glad Hannah convinced me to try it, because I know it'll remain a favorite for years to come.
Anyway, I wore the outfit from 8 a.m. to 11 p.m., and simply threw a denim jacket over it when the sun went down. We snapped these photos on a walk from our hotel to dinner, and three people stopped me to ask me where the dress was from!
Hannah kills it again!
While I opted to have my trunk shipped directly to my hotel, I want to mention that Trunk Club has six clubhouses, located in Chicago, New York, Los Angeles, Dallas, D.C. and Boston. So if it's better for you, you can definitely do everything in person, too. (Each clubhouse is has fitting rooms and a bar with complimentary refreshments. Awesome, right?!) I highly recommend trying the service; it's perfect for the busy girl who doesn't have time to shop but wants to look and feel awesome!
And with that, please enjoy a zillion photos taken on one of Charleston's most charming streets. :)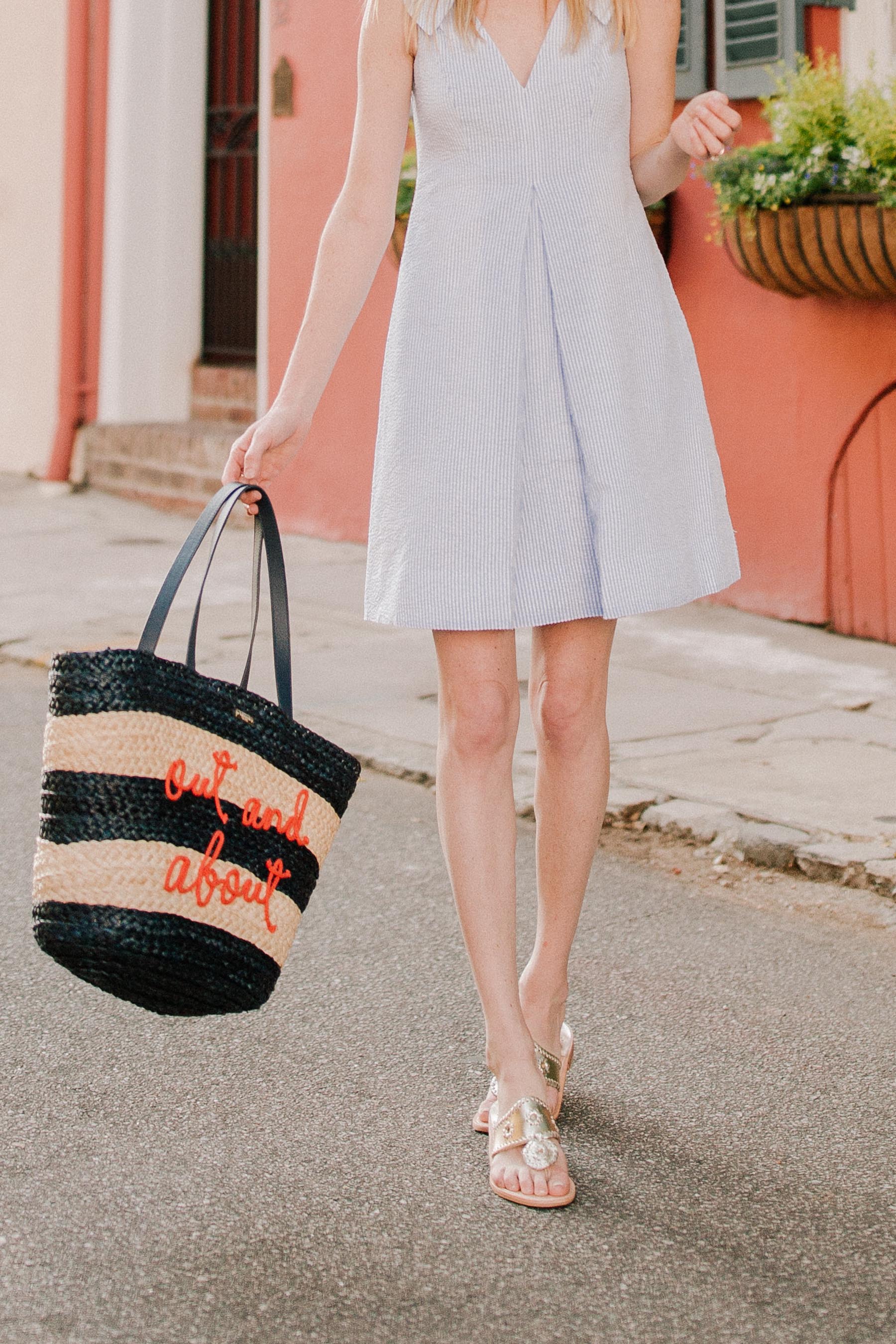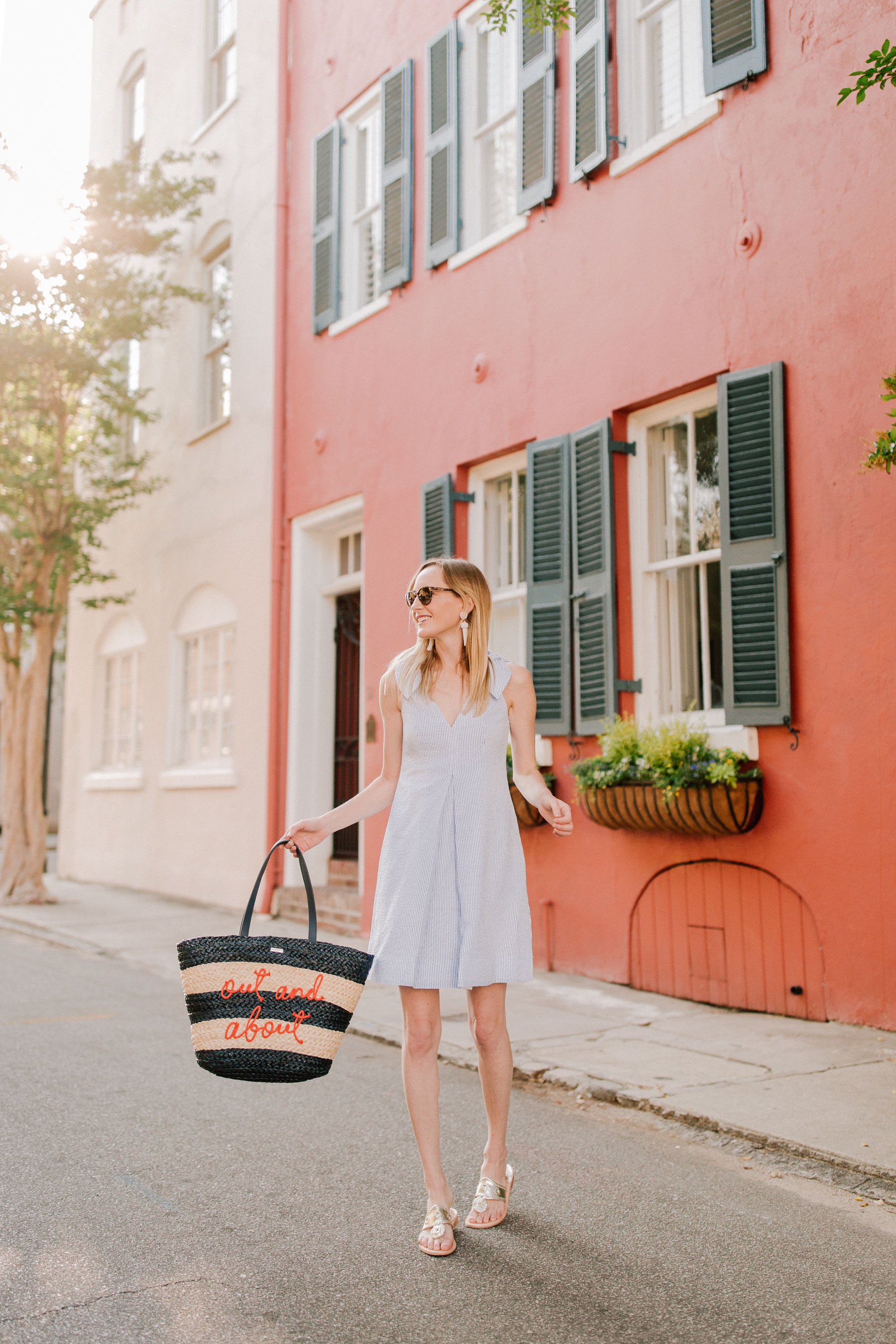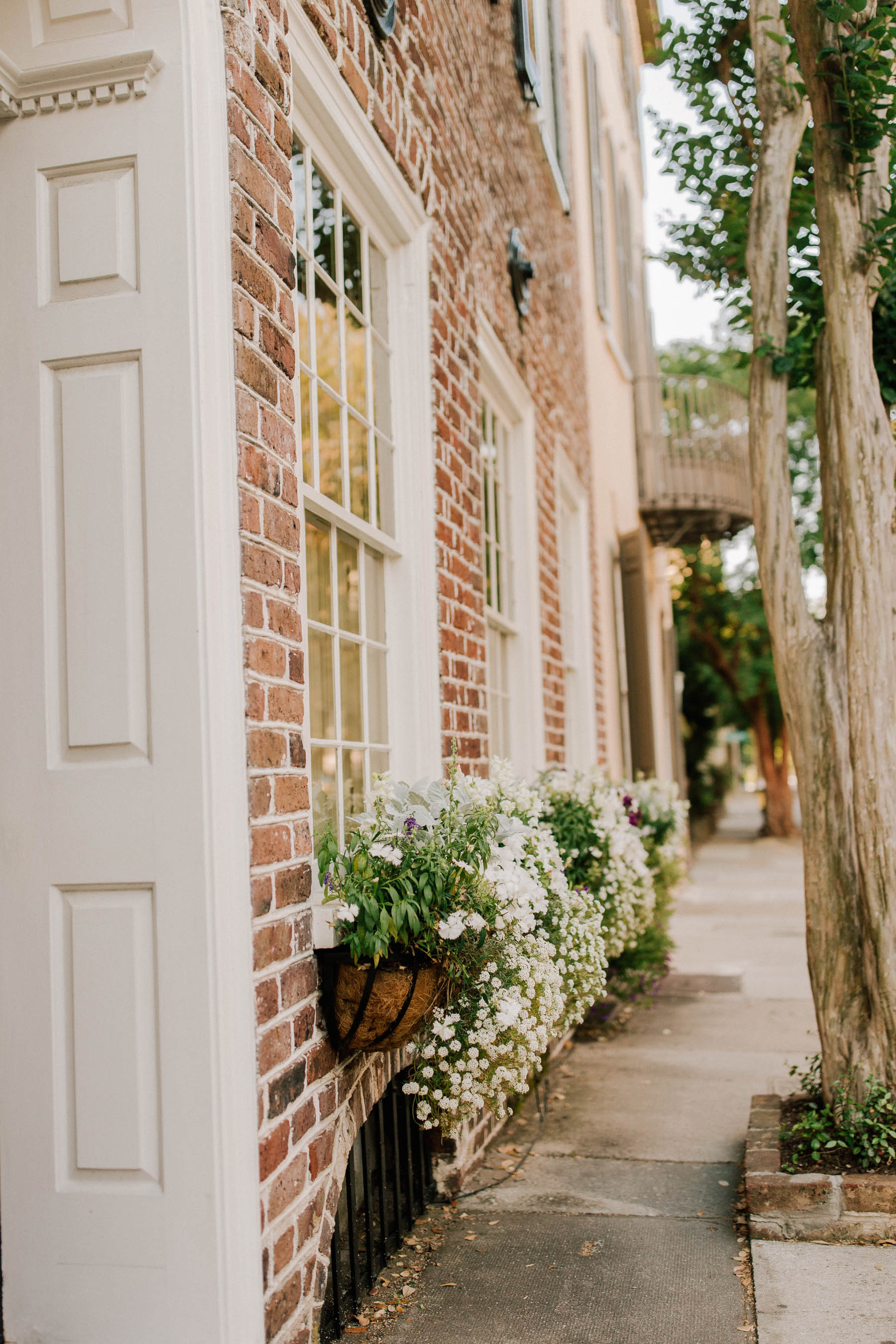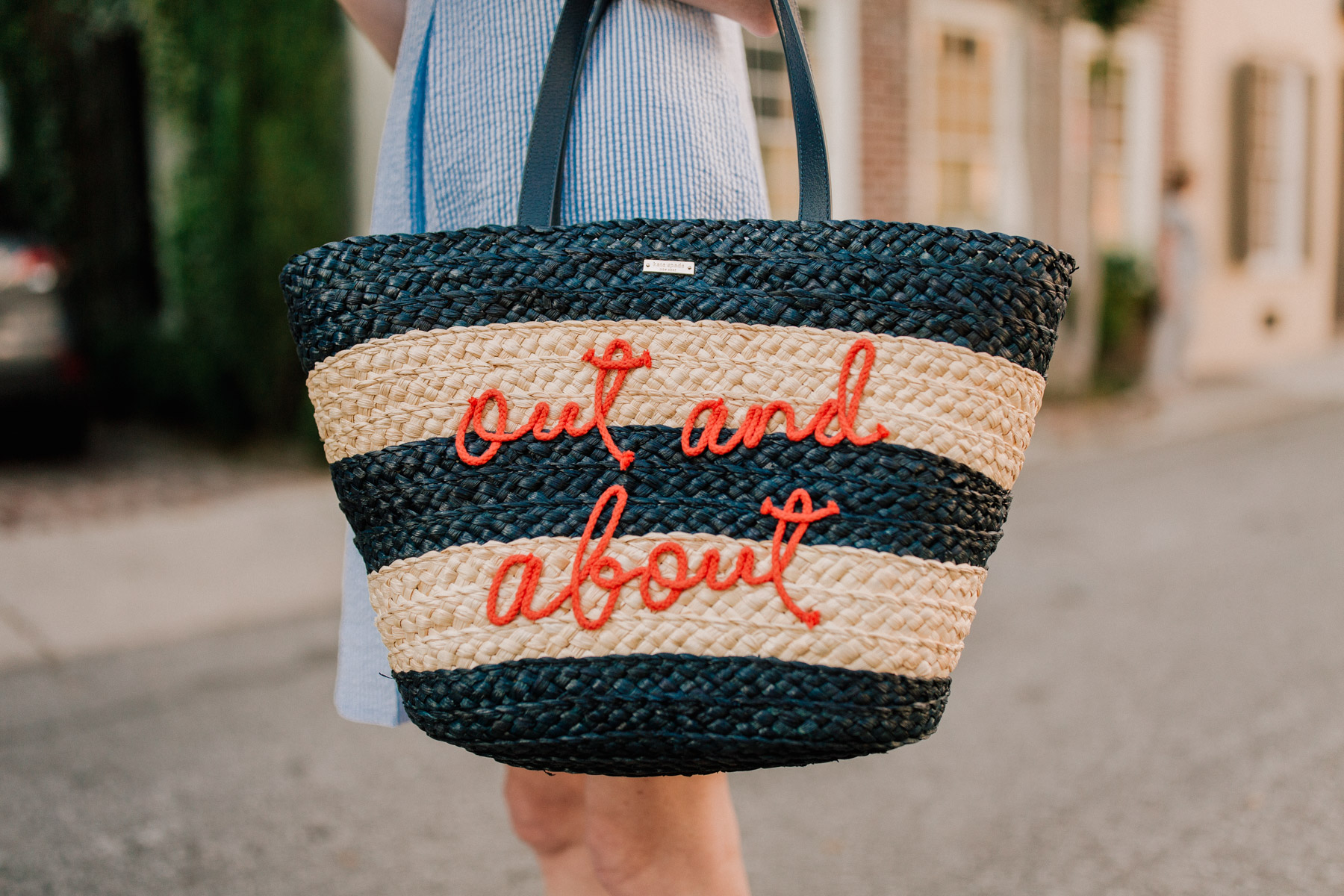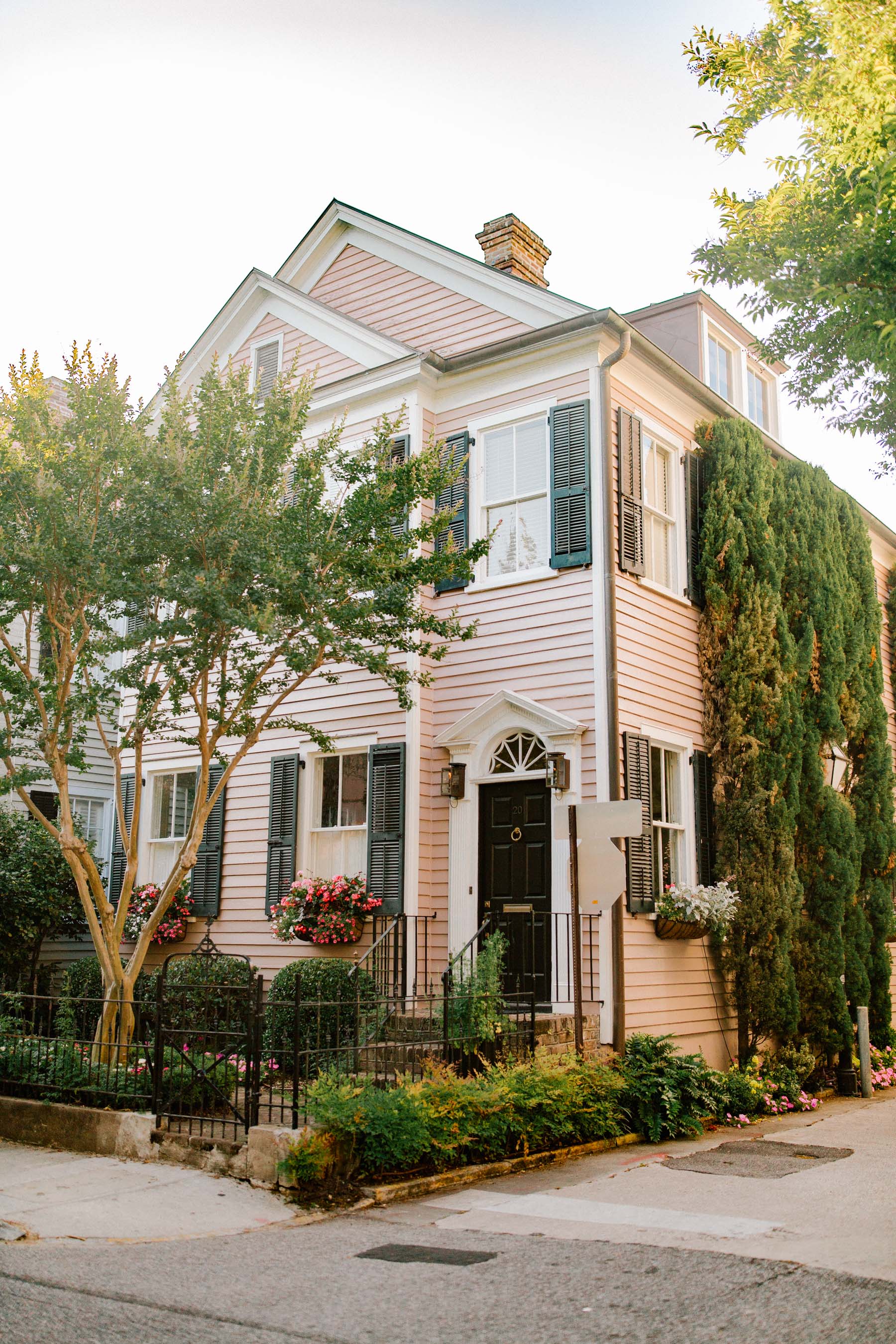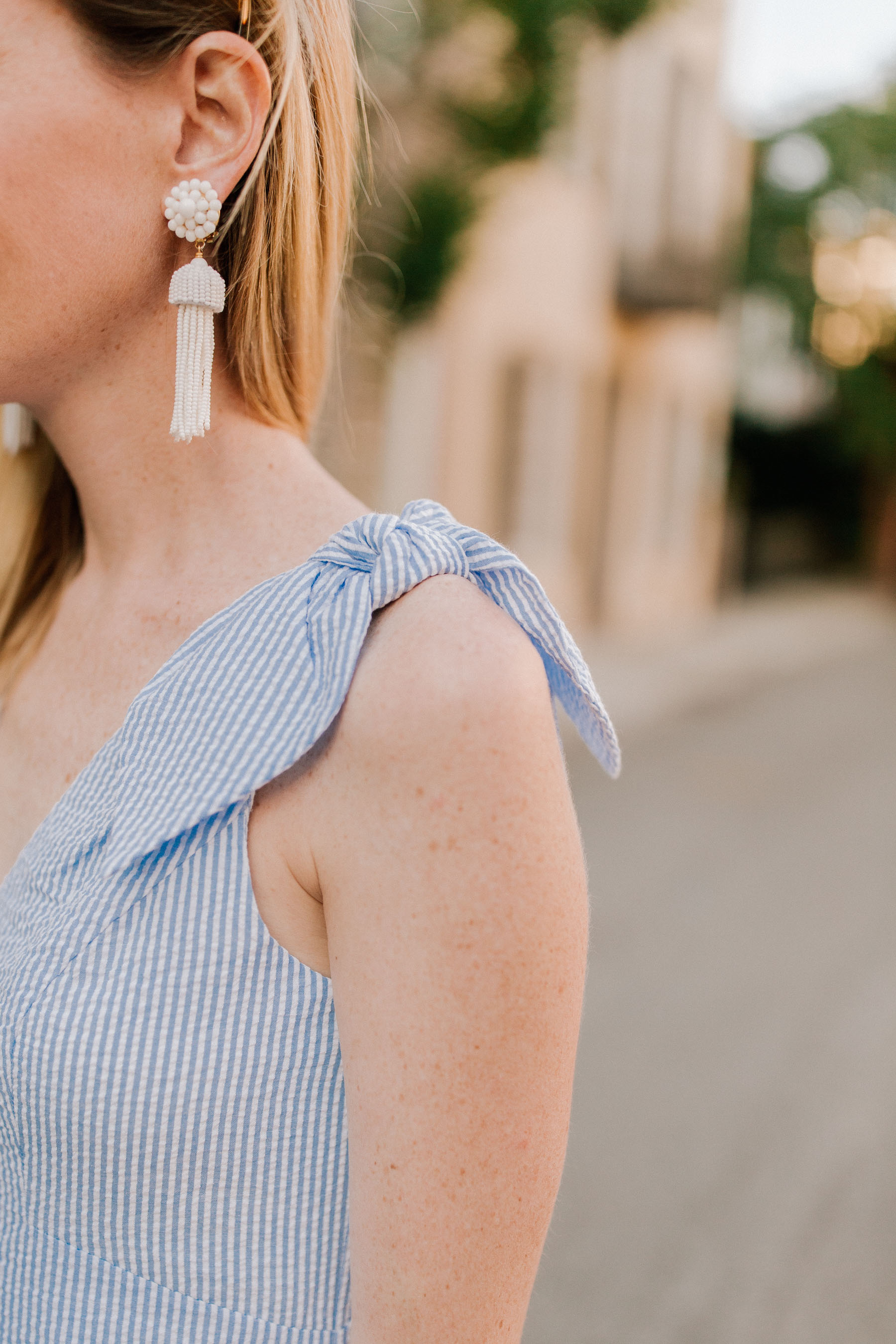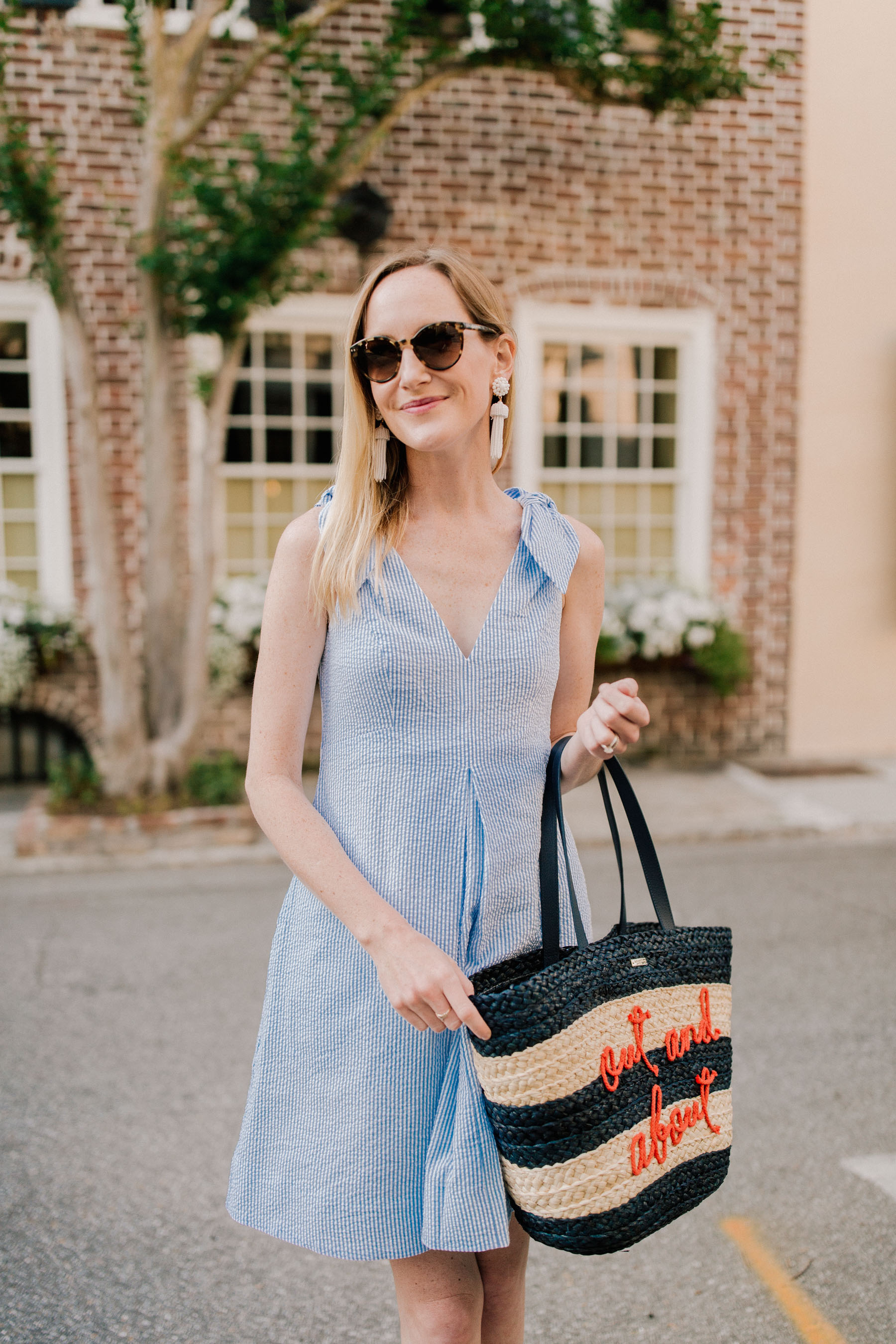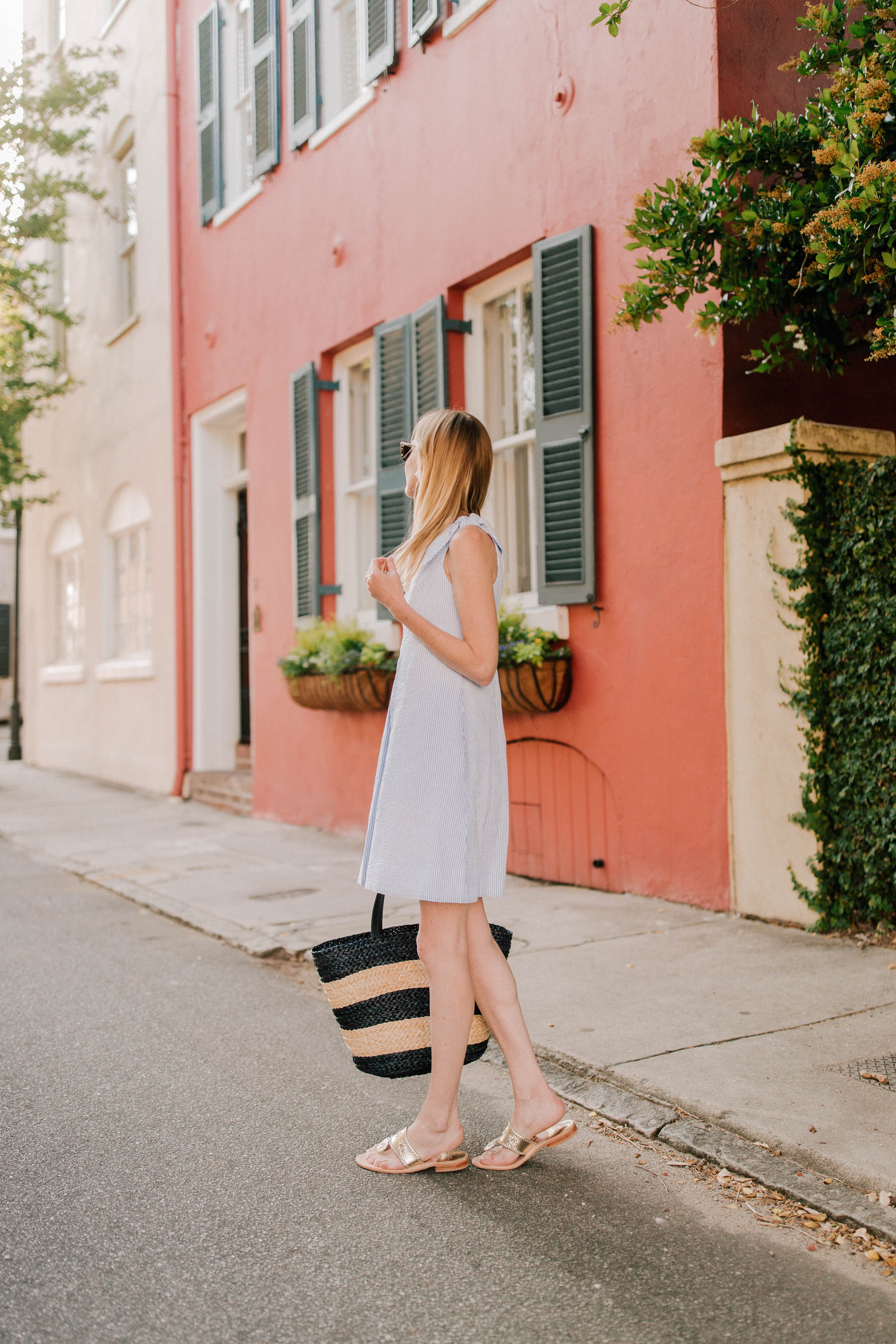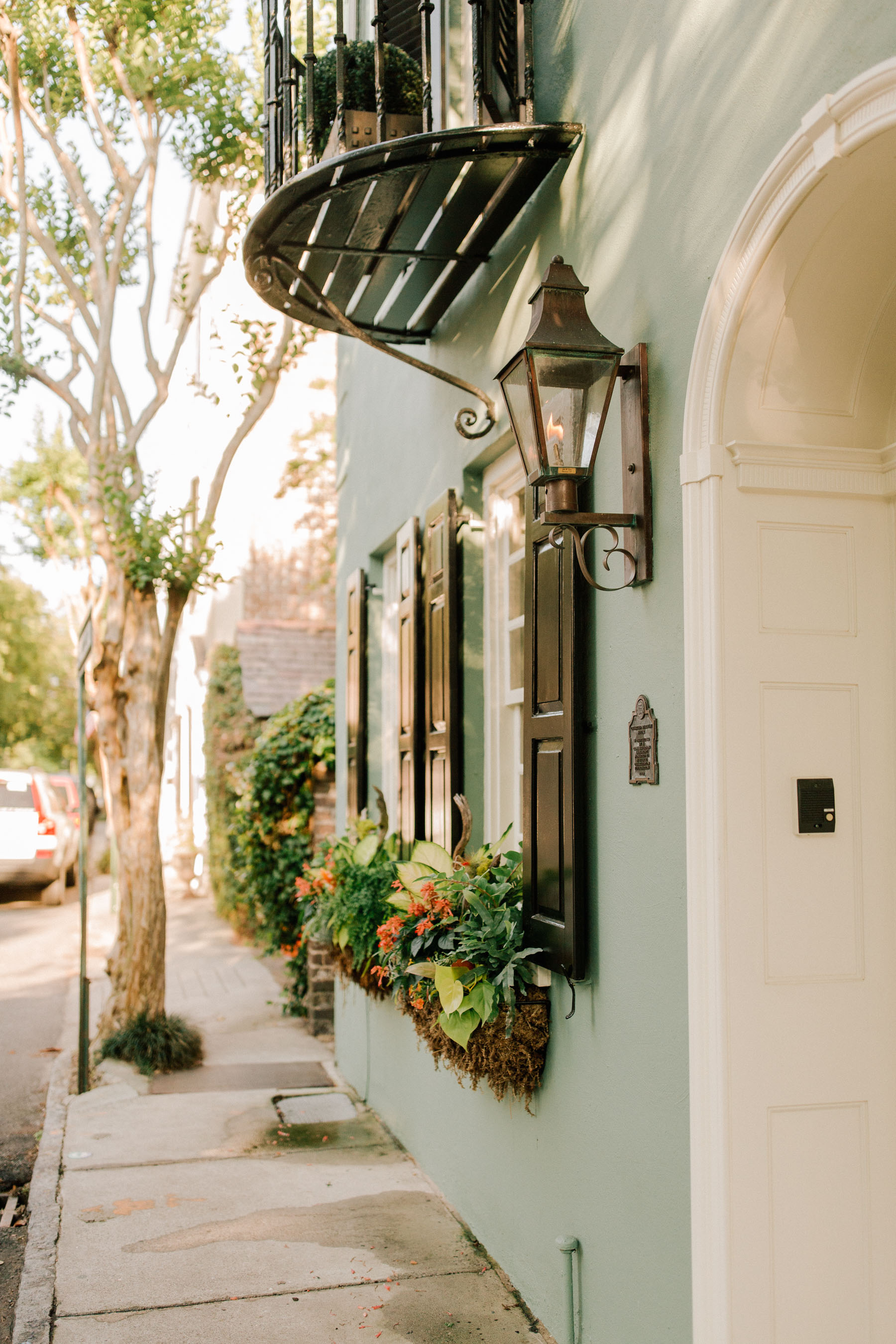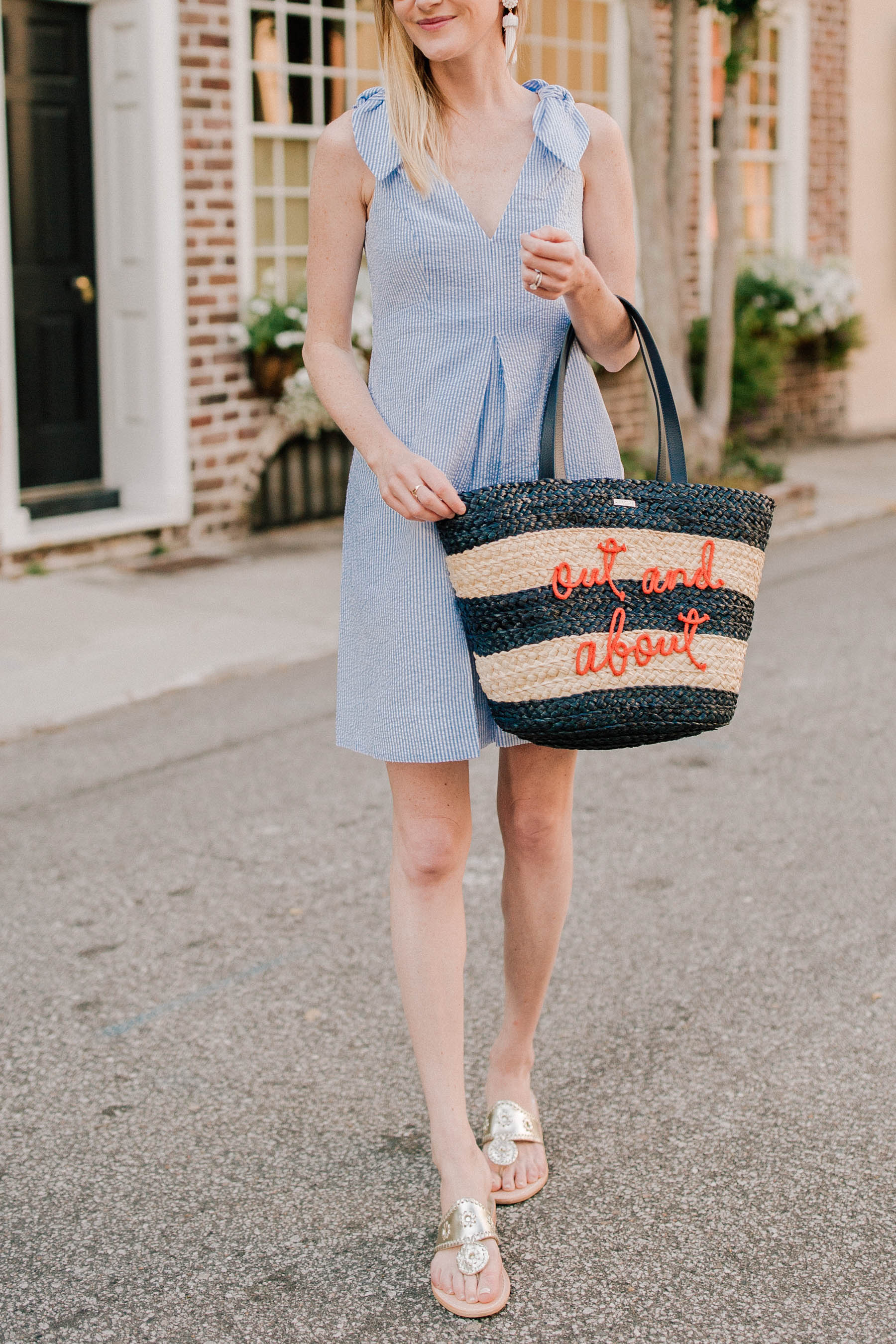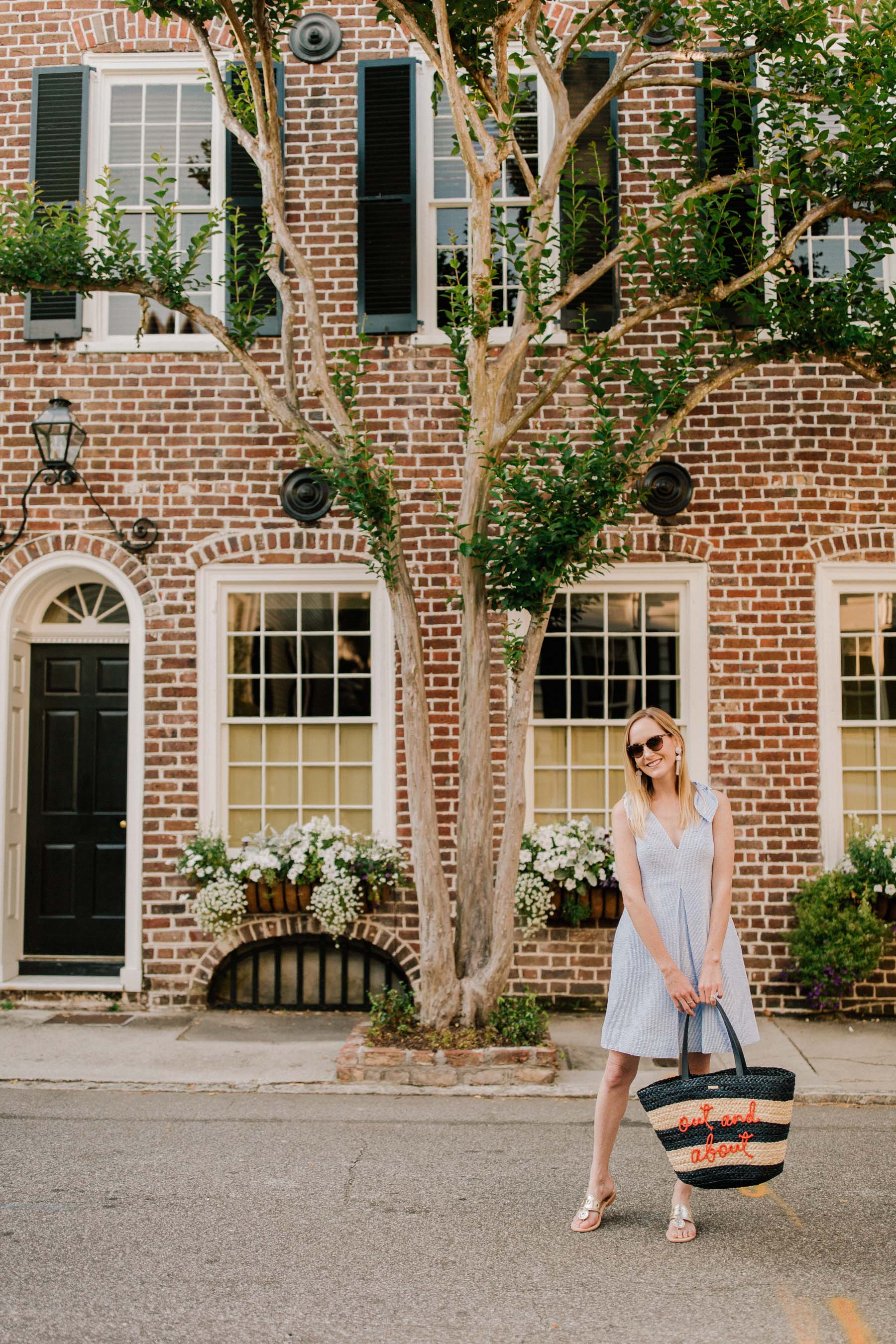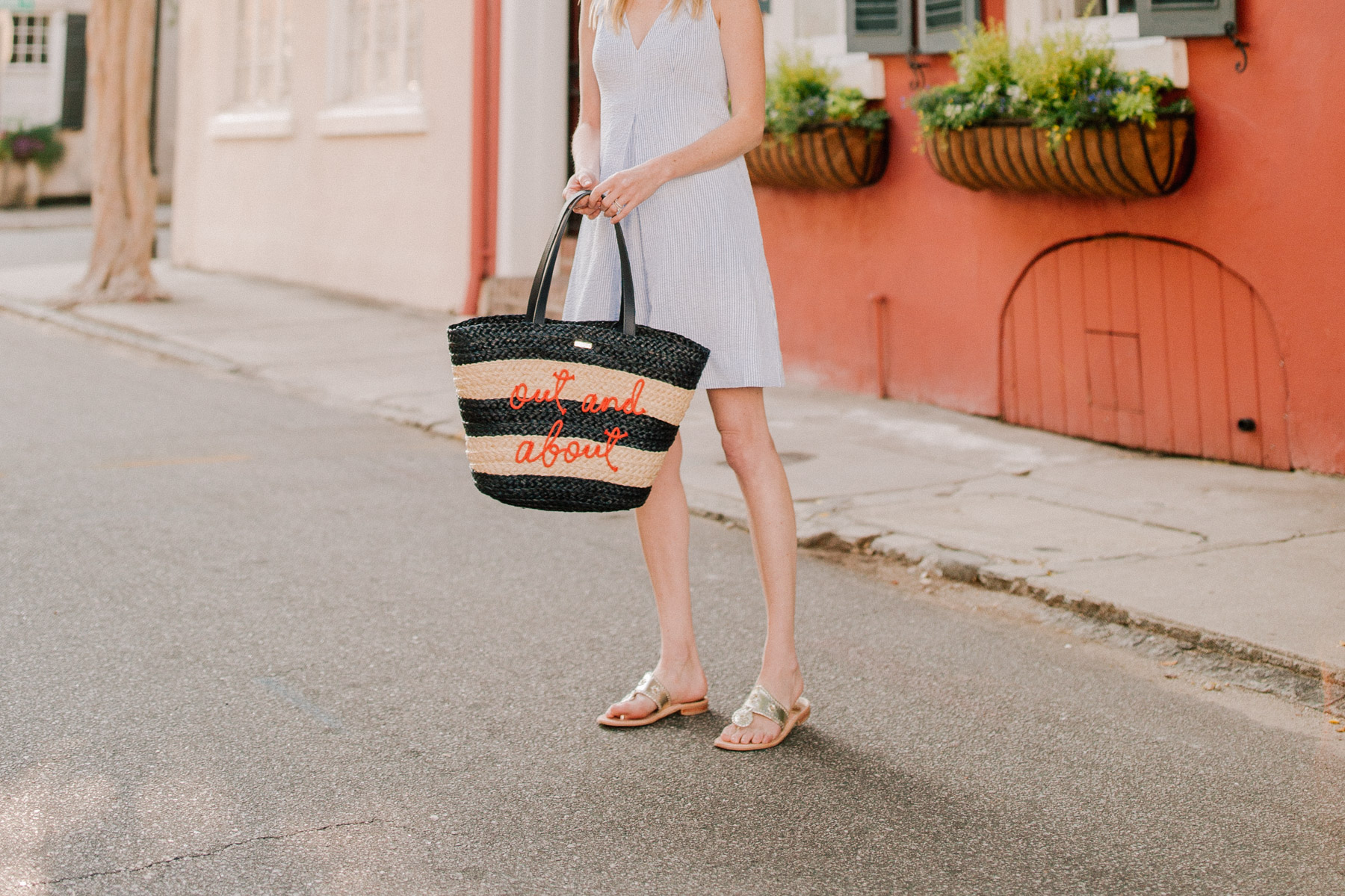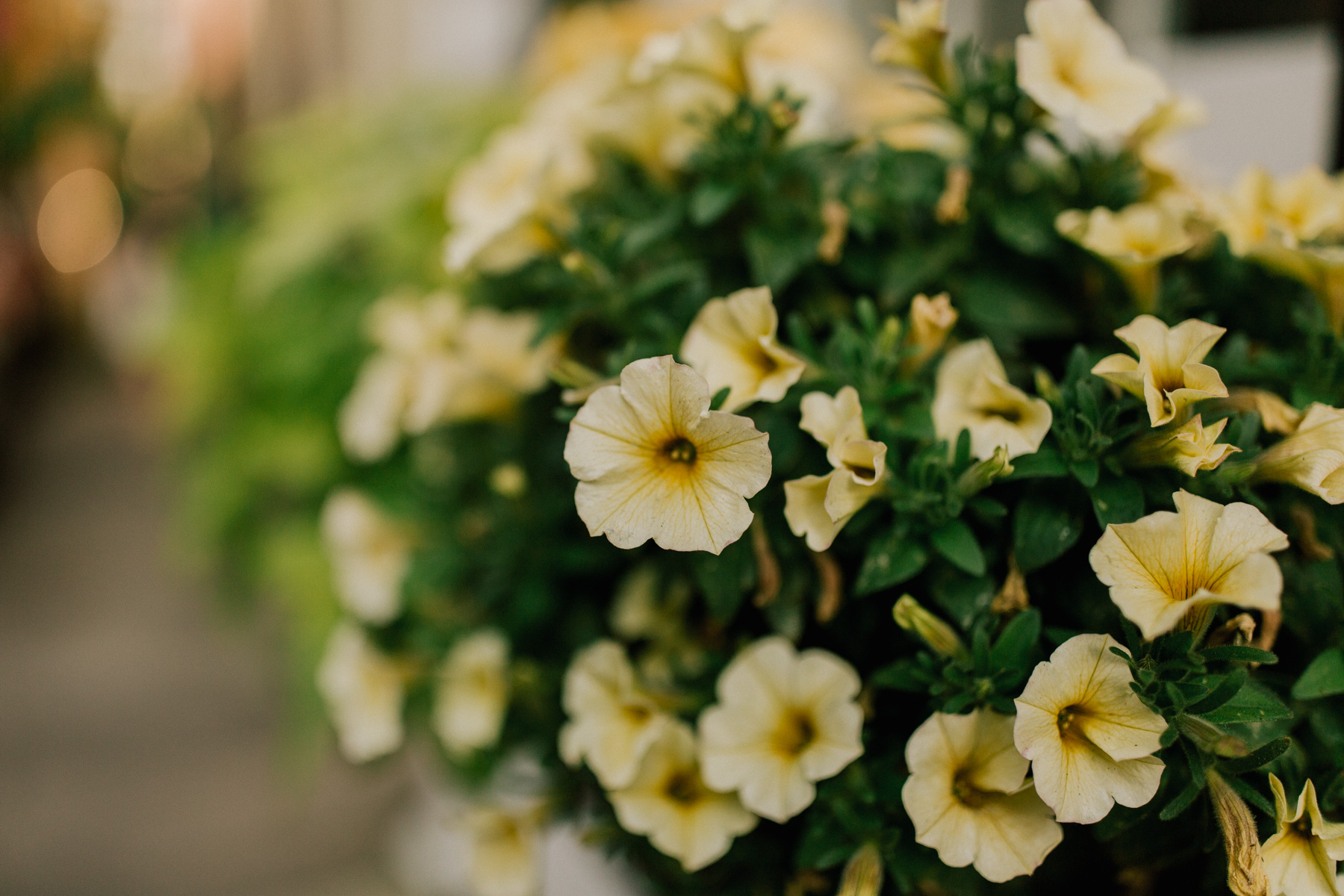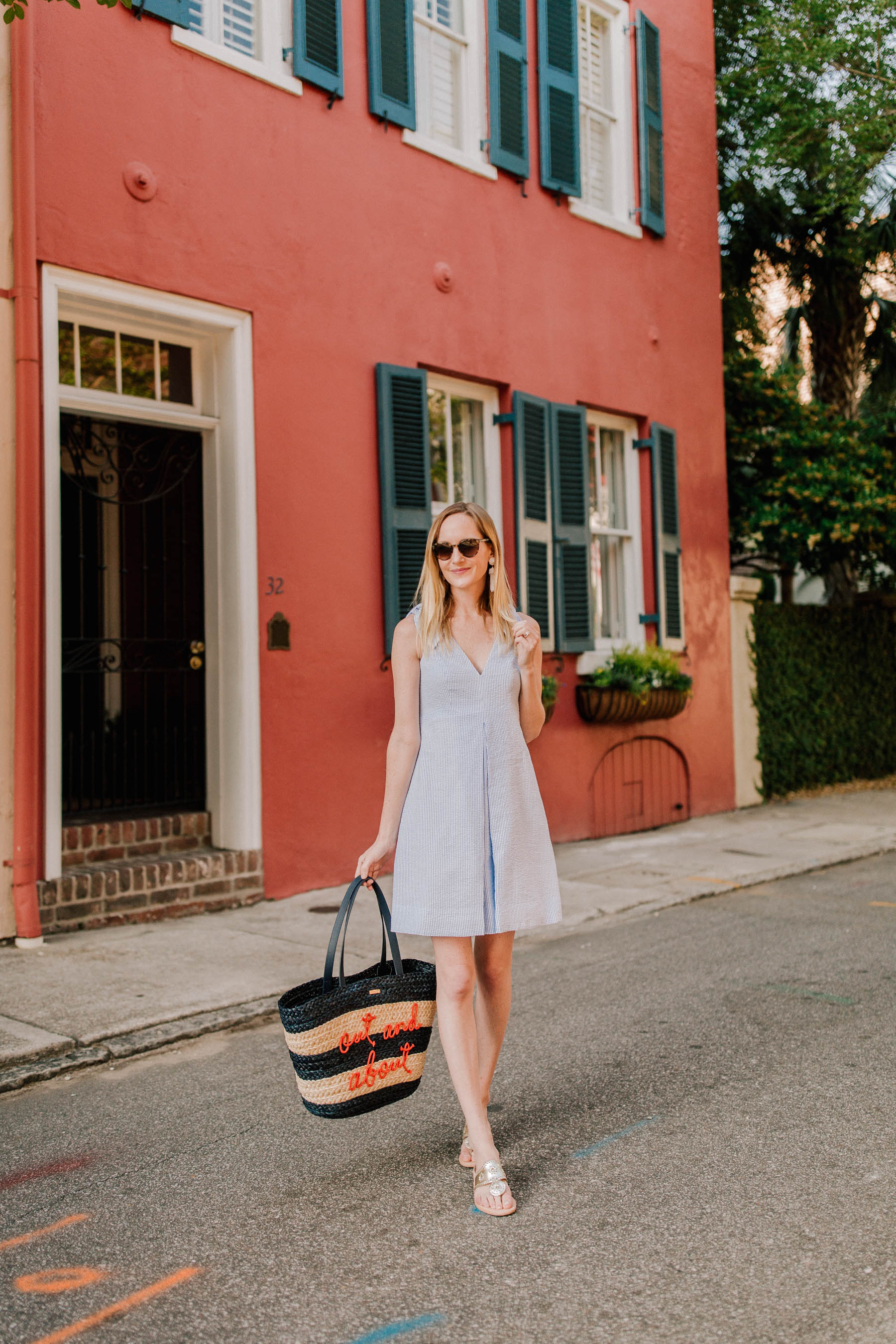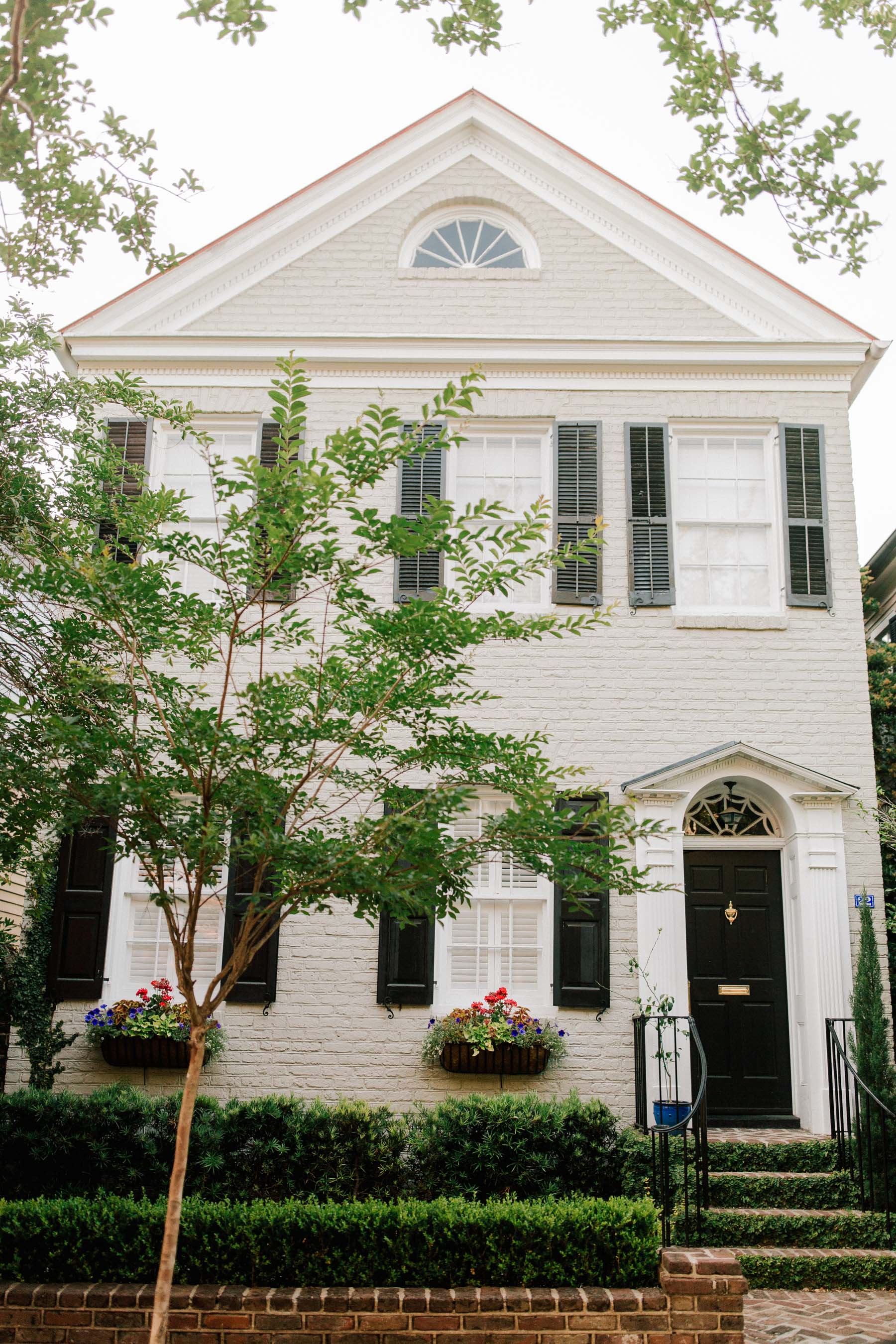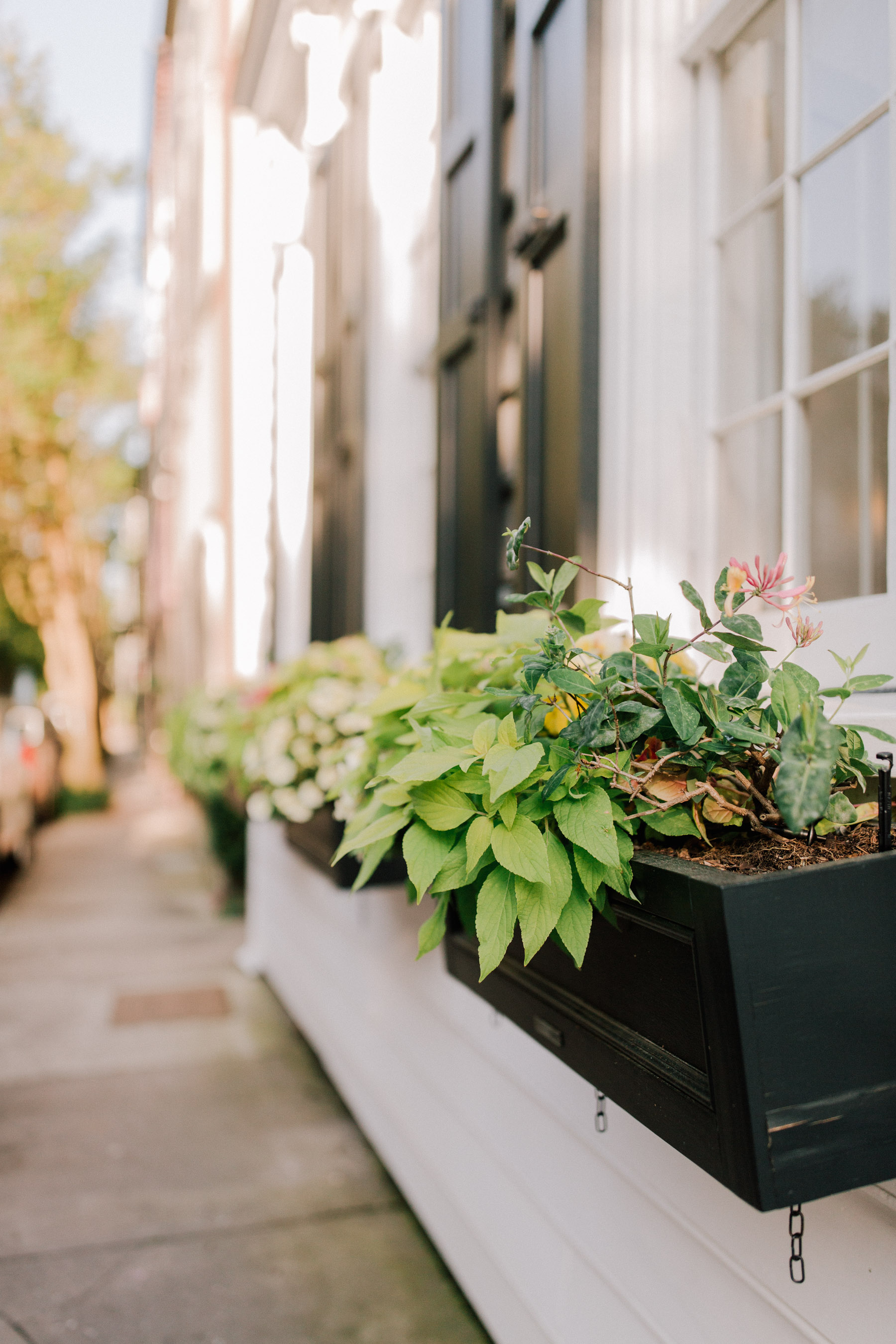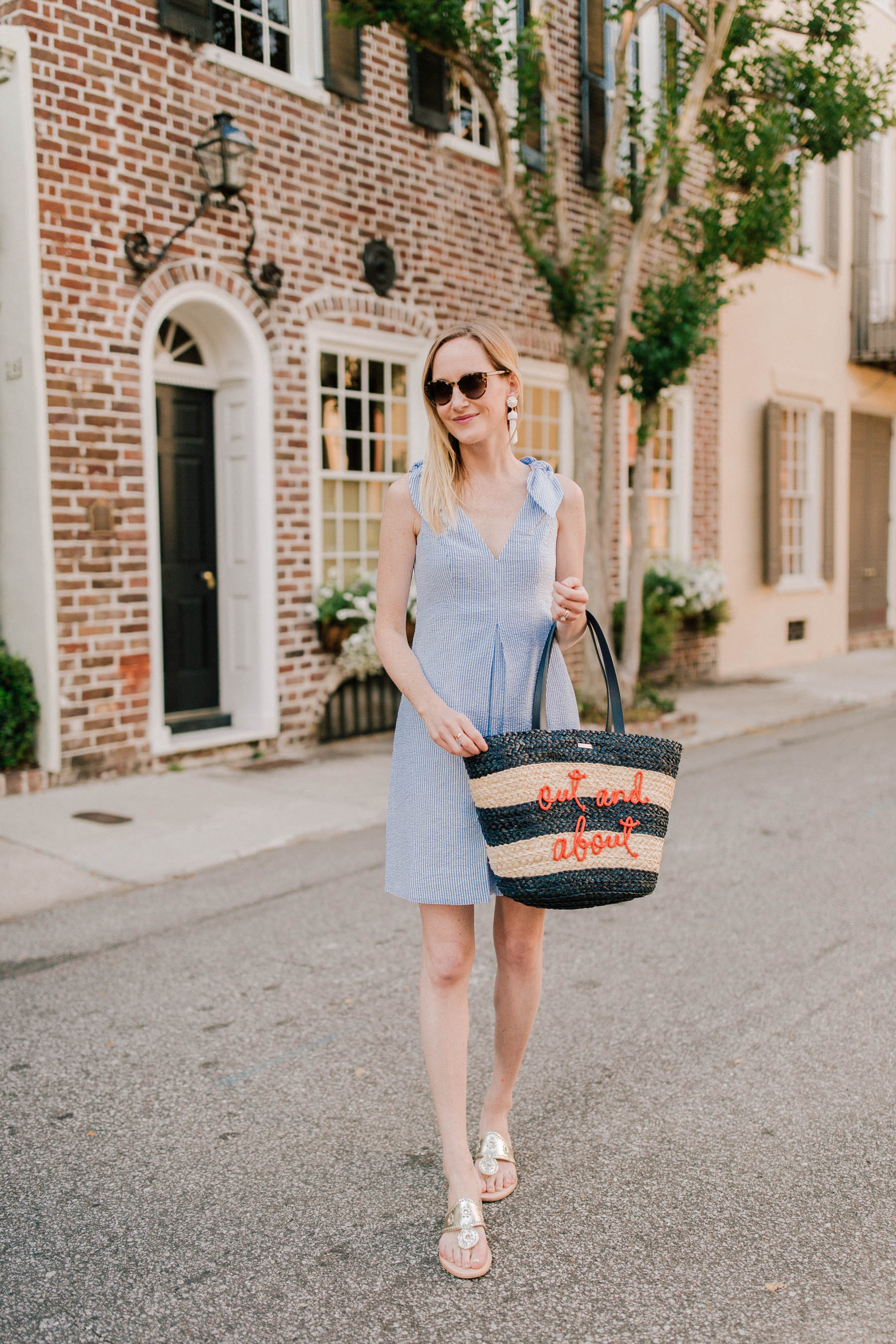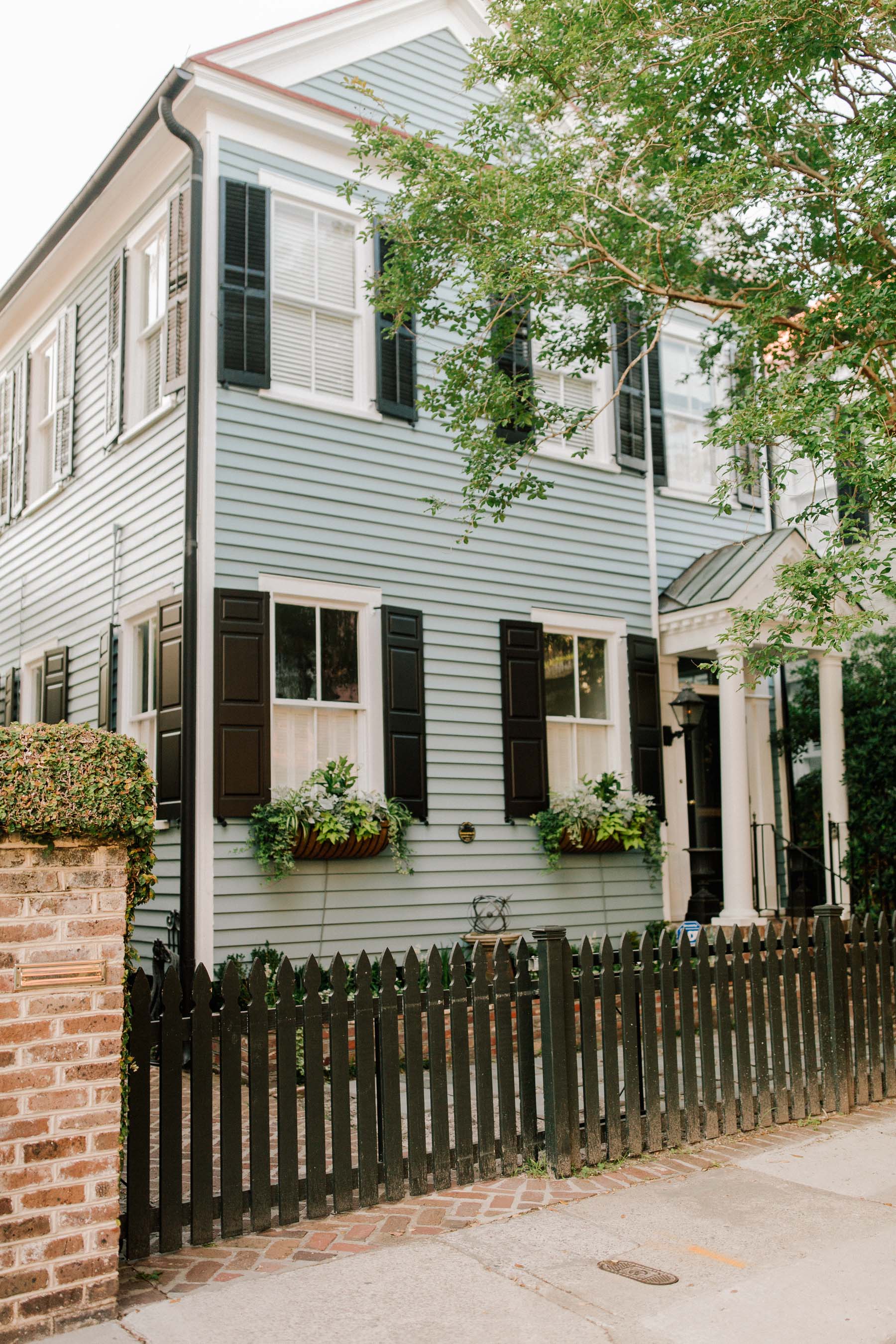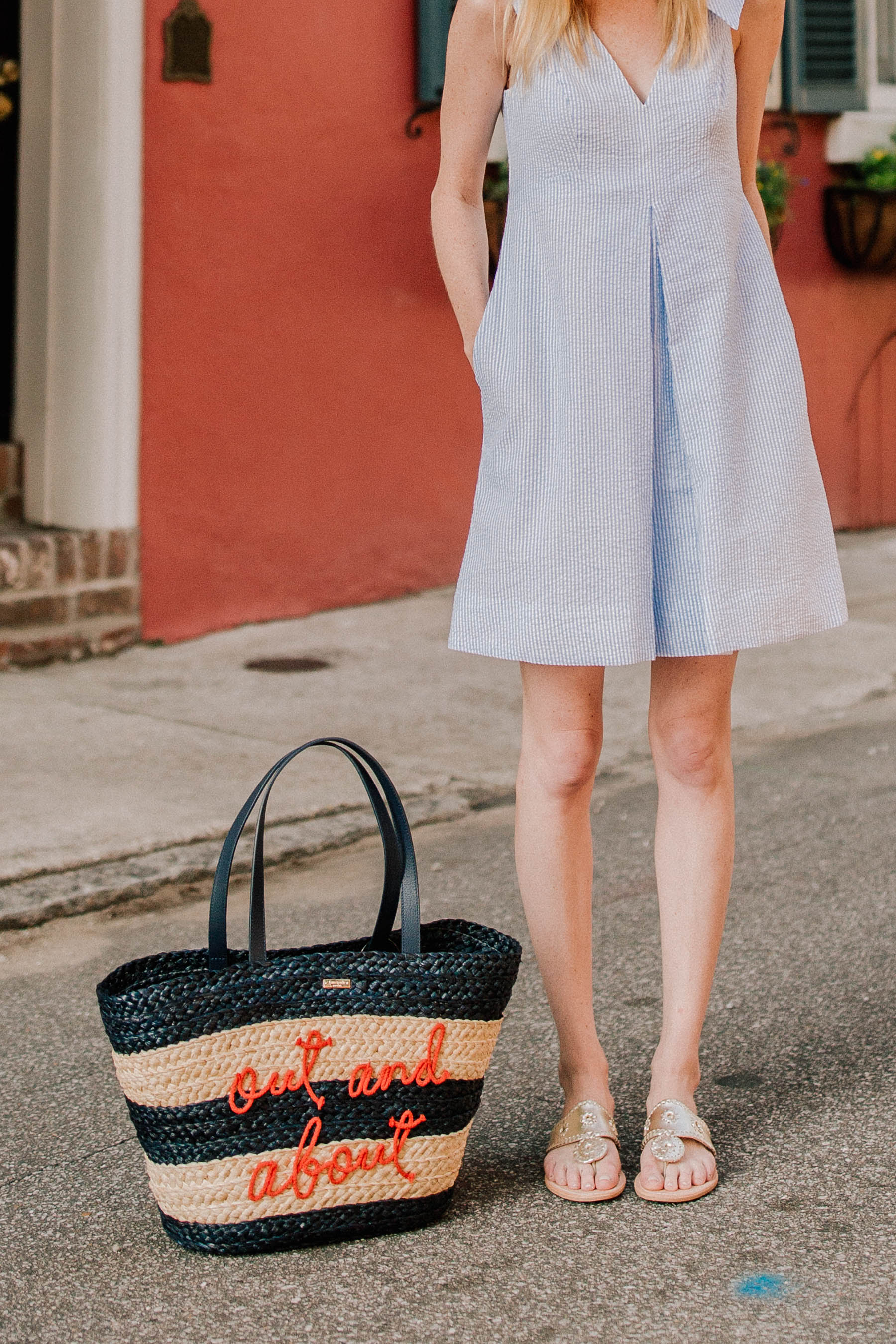 In collaboration with Trunk Club; all opinions are my own. As always, thank you so, so much for supporting the partnerships that keep Kelly in the City up and running!
SaveSave