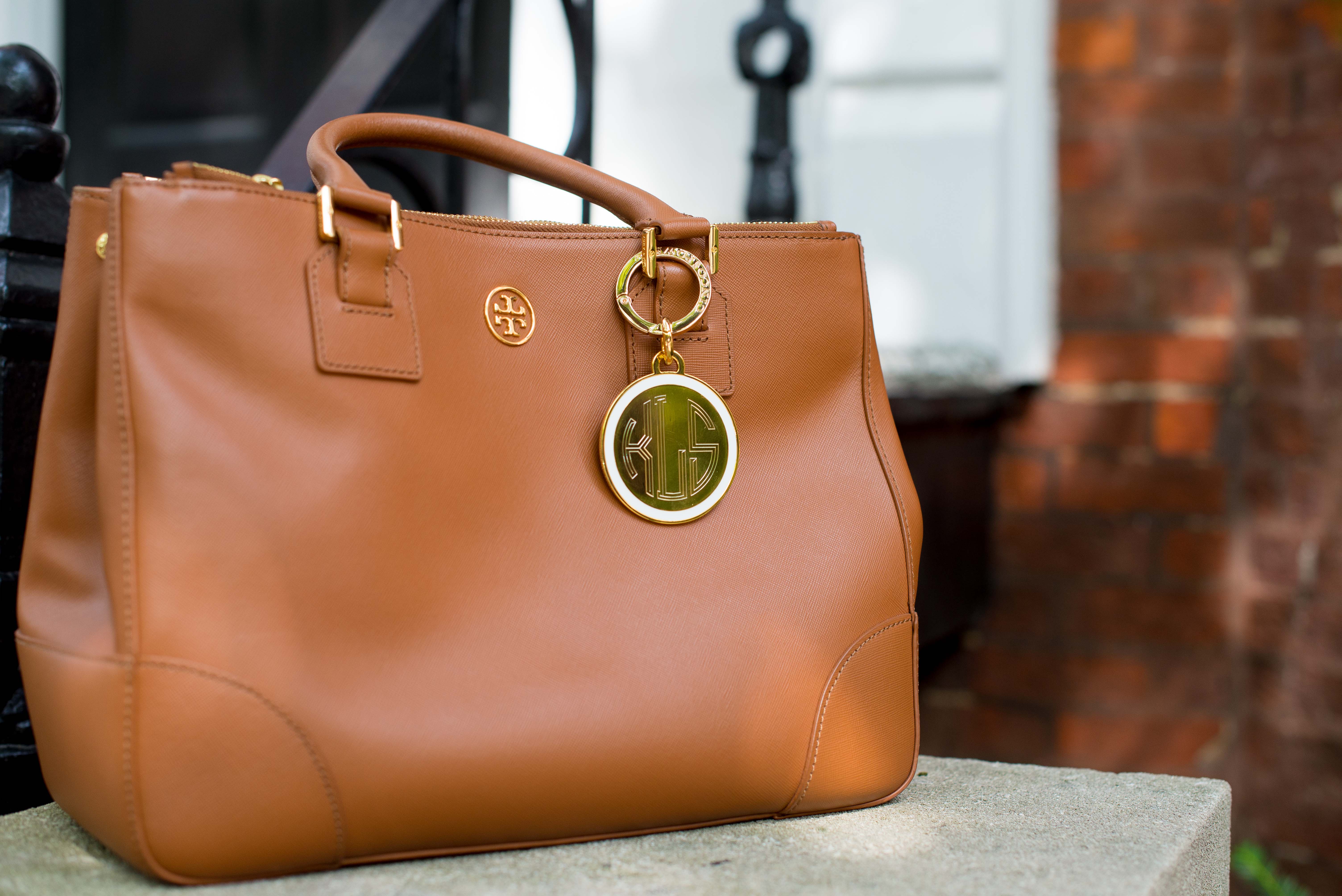 TORY BURCH FRIENDS & FANS SALE: Take 25 percent off with code "FRIENDLIEST," and get free shipping when you use PayPal. Now through Monday, October 6th.
I love Tory Burch as much as the next girl, but let's face it: it's really expensive. I have a few things–these earrings, these flats, these sandals and this bag–but there's a story or major sale behind each one. The earrings were a Christmas present from my amazing cousins, and the flats were my first "big girl" purchase after graduating from college. (I didn't buy shoes or clothing for a year to make up for their cost, haha. I've had 'em since 2007, and I still wear them!) The sandals were on sale (of course), and I used a coupon code and gift certificate to knock down the price even more.
The bag has quite the story. My mom gave me a pair of gold Reva flats for my birthday one year–such a sweet surprise!–but the stitching unraveled after only a few months of wear. Tory Burch has amazing customer service, though, and they allowed me to send the shoes back in exchange for store credit. I eventually used the credit during a killer sale (30 percent off!) to buy the bag, and sold a bunch of stuff on eBay to cover the difference. It's an investment piece, for sure, but I use it all the time, and it ended up being a scratch. Not bad, right?! (And don't worry. Mom approved. She loves a good deal just as much as I do!)
My best advice for buying Tory Burch is to be patient, and wait for sales like this one. There's really no reason to ever pay full price. :) If possible, ship someplace that doesn't charge tax, take advantage of free shipping promotions (use PayPal this time!), and buy classic products you know you'll get a lot of use from.
Below are my faves. Happy shopping!