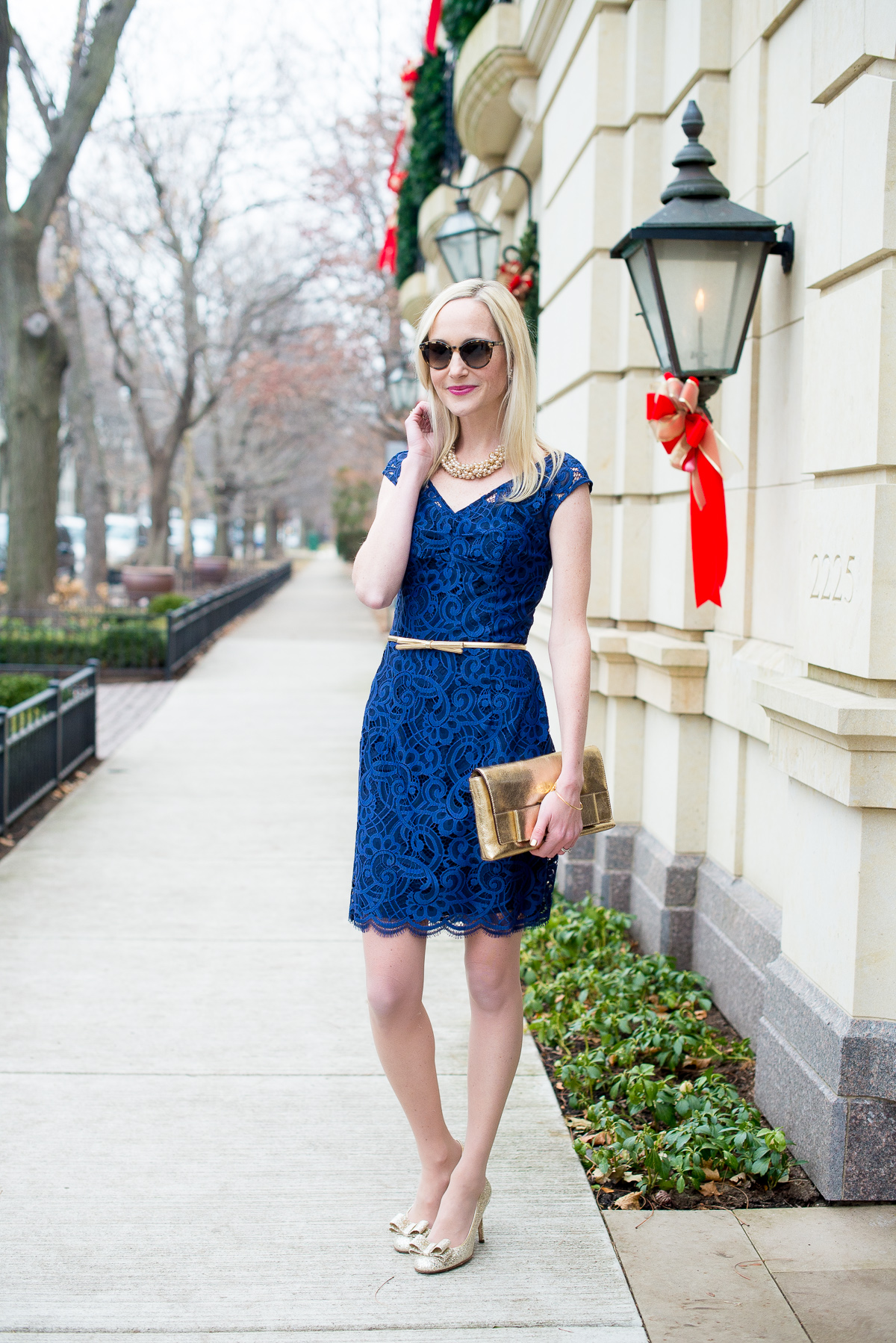 Lilly Pulitzer Dress (Old, similar here, here and here) and Belt (Old, similar here and here) / Sail to Sable Coat (c/o — Available in more sizes at Tuckernuck) / Fornash Necklace (c/o) / Monogrammed Bracelet (c/o) / Kate Spade Glitter Bow Pumps (Old, similar here and here), Bow Clutch (Old, newer style here), Ring (Similar here) and Sunnies (Old, newer styles here) / Moon and Lola Earrings (c/o)
I love this dress.
A couple of years ago, my mom and I were shopping at Lilly Pulitzer on the Upper East Side together, looking for outfits for my rehearsal dinner. I was feeling frustrated (and a little upset), as I'd been looking for the perfect dress for months and had come up with zilch. I know; so silly. But my feeling was that I was getting married. It was such a beautiful time in my life, and I wanted to look beautiful, too. How could I not be in love with the dress?
Anyway, we must have grabbed a dozen dresses before making our way to the fitting rooms… and in Mom's pile was this one.
When she stepped out of the dressing room in it, I gasped. The dress was perfect, and she looked perfect in it. And she must have seen it in my eyes, because she immediately turned away from the mirror and told me it was mine.
"No," I said. "You look beautiful in it."
She grinned and excitedly shook her head.
"This is the dress! We found it!"
The thing about my mom is that she's the best mom ever. She's beautiful, funny, caring and selfless–and I often can't believe just how lucky I am to have her. The amount of time, effort and love that she put into making the weekend of July 20th, 2013 the best weekend of my life was absolutely amazing, and I think this little anecdote represents just how special my mother is.
…And every time I wear this dress (which is a lot), I think about how much fun we had while planning the wedding, despite a couple of panic attacks here and there on my part… remedied by Mom, of course. And I think about how much fun we continue to have. But most of all, I think about how grateful I am for her love and friendship. A mom and a best friend, all in one.
Some girls have all the luck.
:)
(Oh, and this is what I'm wearing for "Christmas Date Night" on Thursday! Eee! So excited, Mitch!)
Photos by Blair
Sail to Sable Tweed Coat