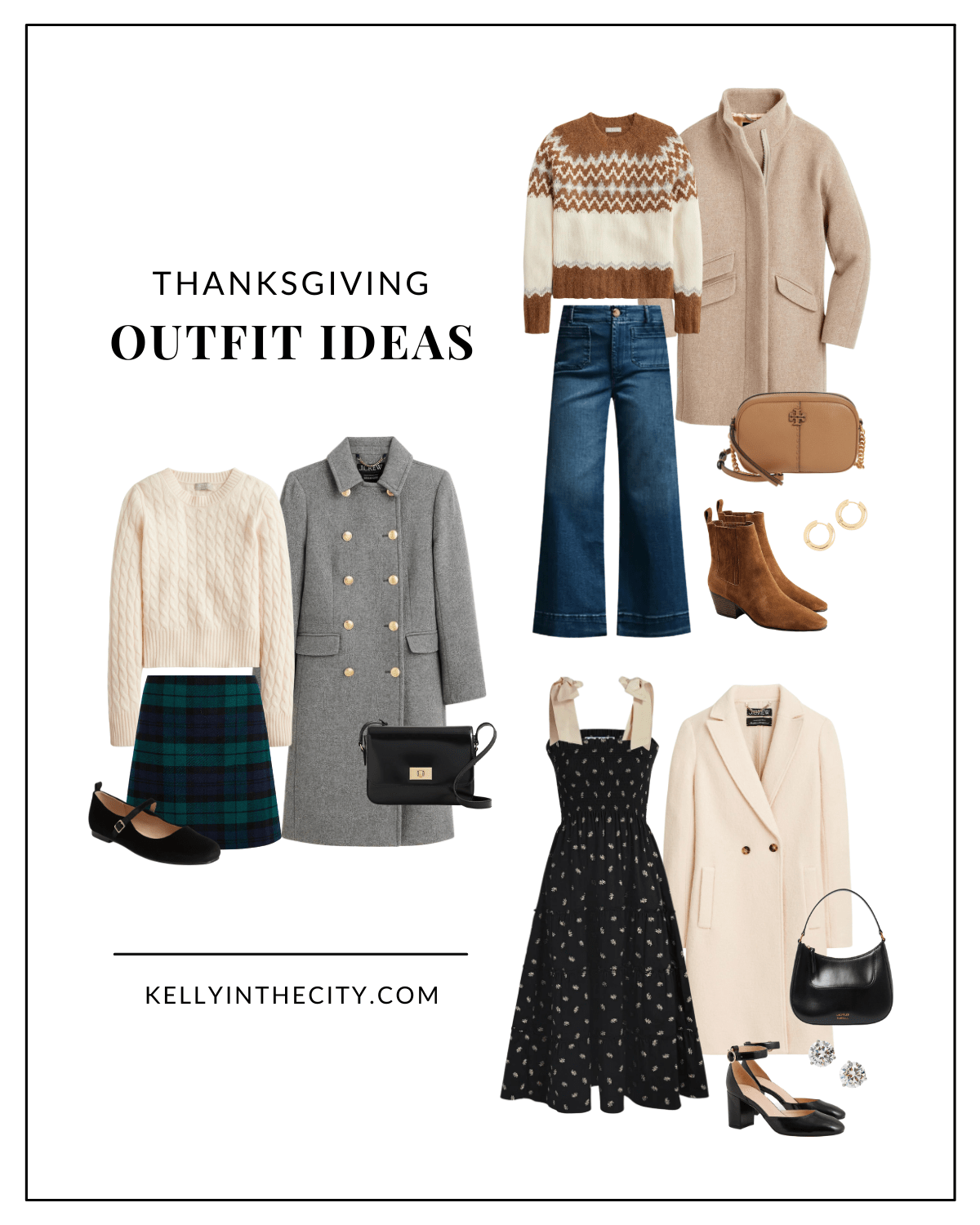 It's hard to believe that Thanksgiving is less than a month away, so I wanted to share three Thanksgiving outfit ideas. Whether you like to dress up or keep things a little more casual, there's an outfit for every dress code, from a black watch plaid skirt to a gorgeous smocked dress to a classic sweater and jeans combo.
3 Thanksgiving Outfit Ideas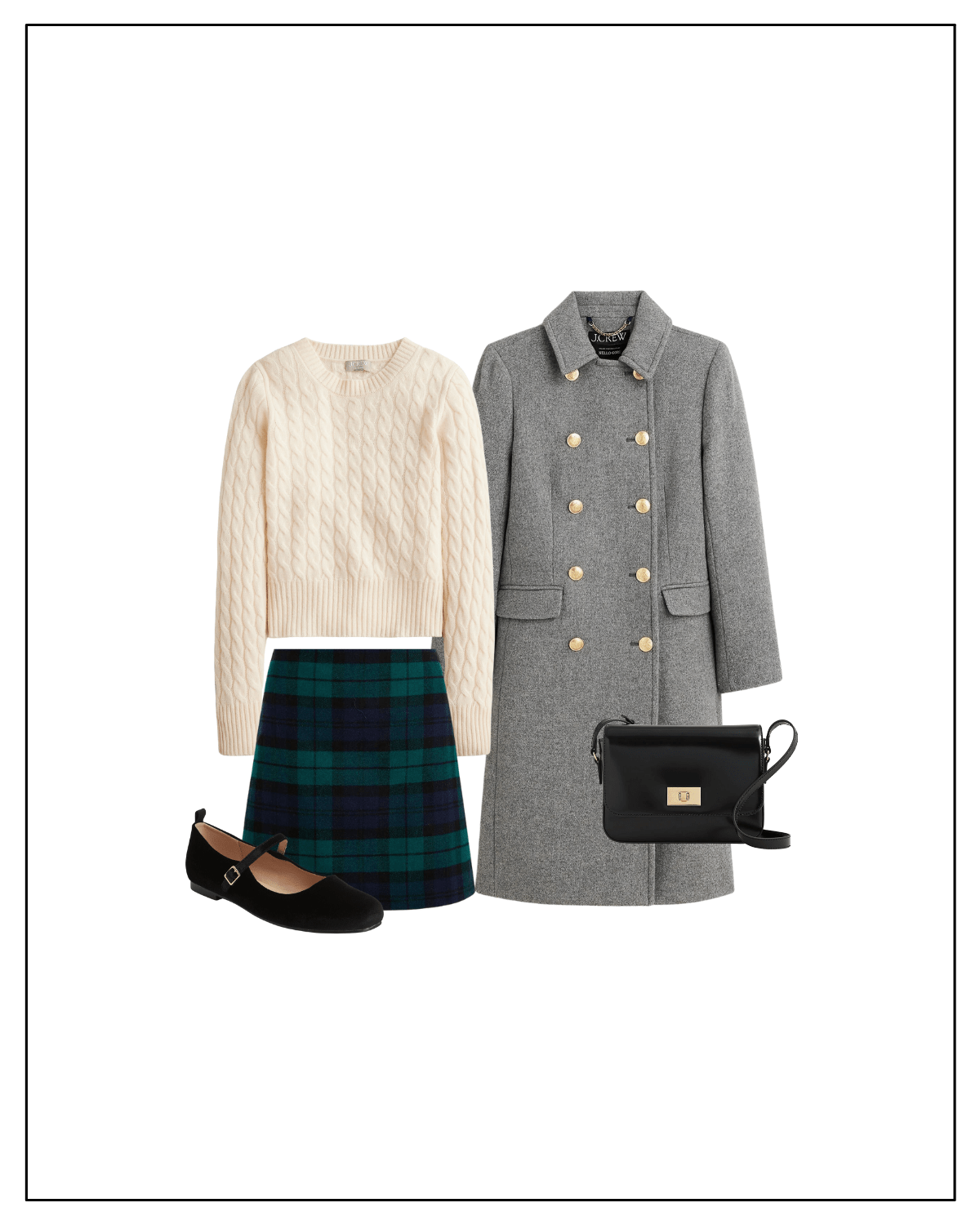 Black Watch Plaid Skirt Outfit

I love this timeless black watch plaid skirt. It's not only a gorgeous skirt for Thanksgiving, but it would also be great to wear to work or to any holiday parties, and it's on major sale for under $45. Style it with a cream cable knit sweater and layer a grey wool coat. This coat style is new this year at J.Crew, and I'm such a fan. It comes in a bunch of other colors as well. Accessorize with a black crossbody bag and wear a pair of black mary jane flats for a comfortable and chic Thanksgiving look.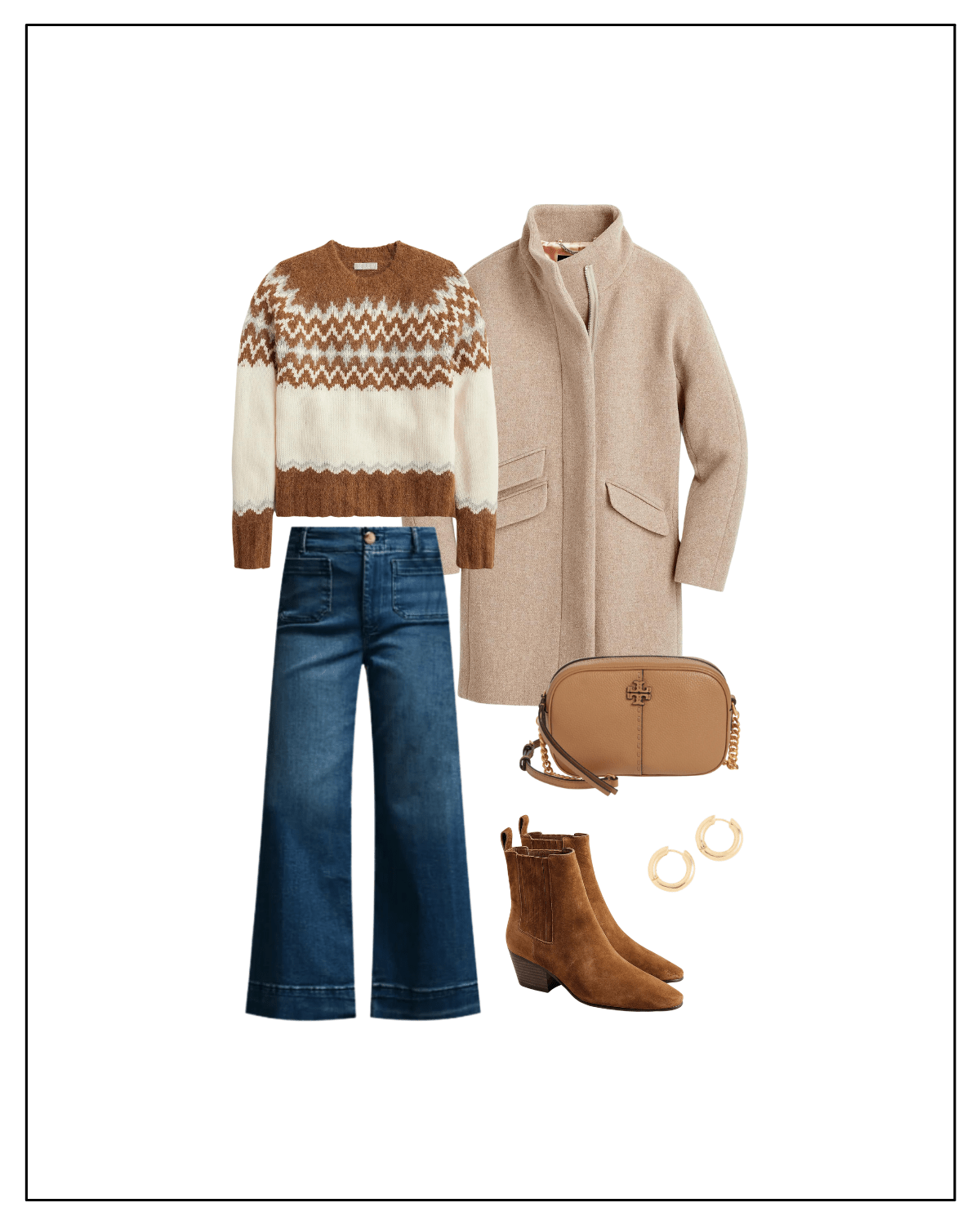 Fair Isle Crewneck Sweater Outfit

This Thanksgiving outfit idea screams fall to me. I love this cozy fair isle crewneck sweater – the knit detail is just so stunning, and it's a combo of the prettiest neutrals. Pair it with dark-wash wide-leg jeans and brown suede ankle boots. The key to styling wide-leg pants is to choose boots or flats with a chunky heel and a pointed toe to give a lengthening effect, and these booties are the perfect match. Wear a beige wool coat and accessorize with gold hoop earrings and a brown leather crossbody bag.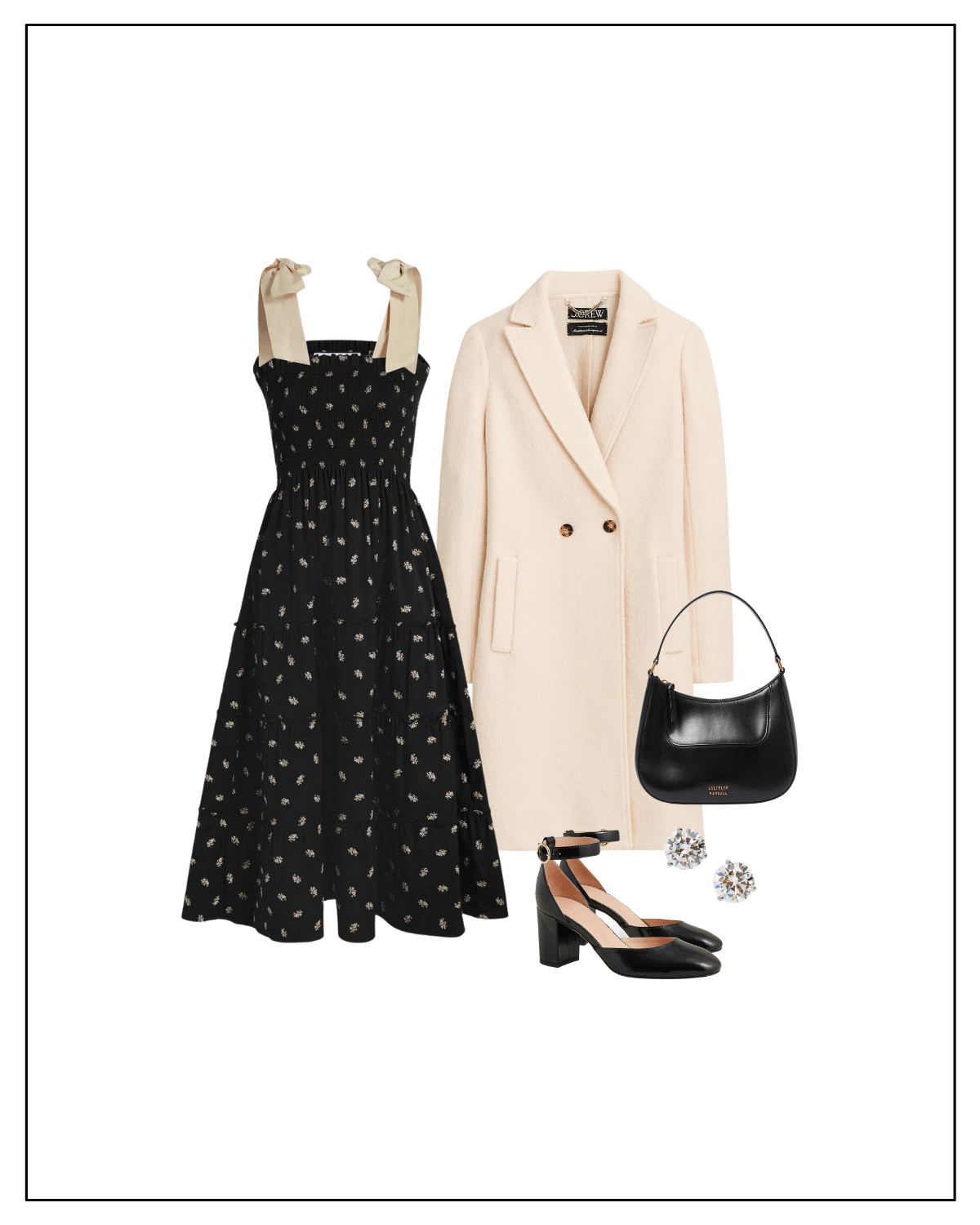 Smocked Dress Outfit

And lastly, if you're looking for a more dressy Thanksgiving outfit idea, this smocked dress outfit would be perfect for the occasion. I love the classic silhouette and ribbon strap details. It's a lovely festive piece for the holidays and something you can wear on multiple occasions to different gatherings and holiday parties. Layer an ivory wool coat for some warmth, and style this outfit with black heels, a black leather shoulder bag, and sparkly stud earrings.