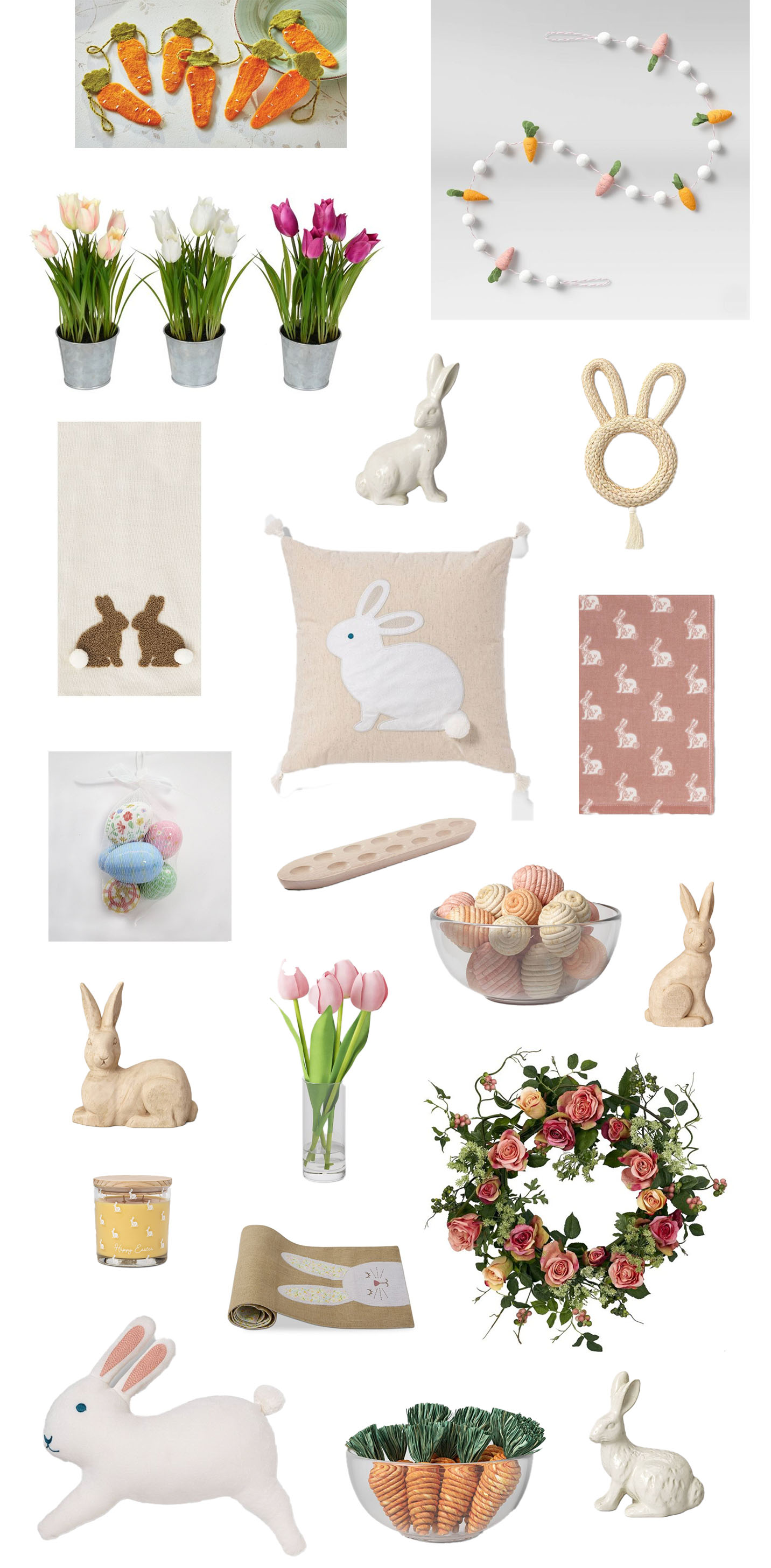 YAY Easter! Hahaha. I fully admit to succumbing to pandemic holiday psychosis. But hey: This is far more legit than my recent Saint Patrick's Day obsession, no?
Target is where it's at for holiday decor. Always. Is there awesome stuff elsewhere? Yes, and god knows I'll be writing posts on that too because #sofun. ;) But Target lets me decorate for whatever real or fake holiday I'm into at the moment without breaking the bank. Which makes it fun! And I truly feel that most of the decor is pretty  timeless. I've used my stuff for years and years, and it's always fun to pull it out again!
Here are my favorite decor finds for Easter 2021. Stay tuned for Easter basket inspiration!