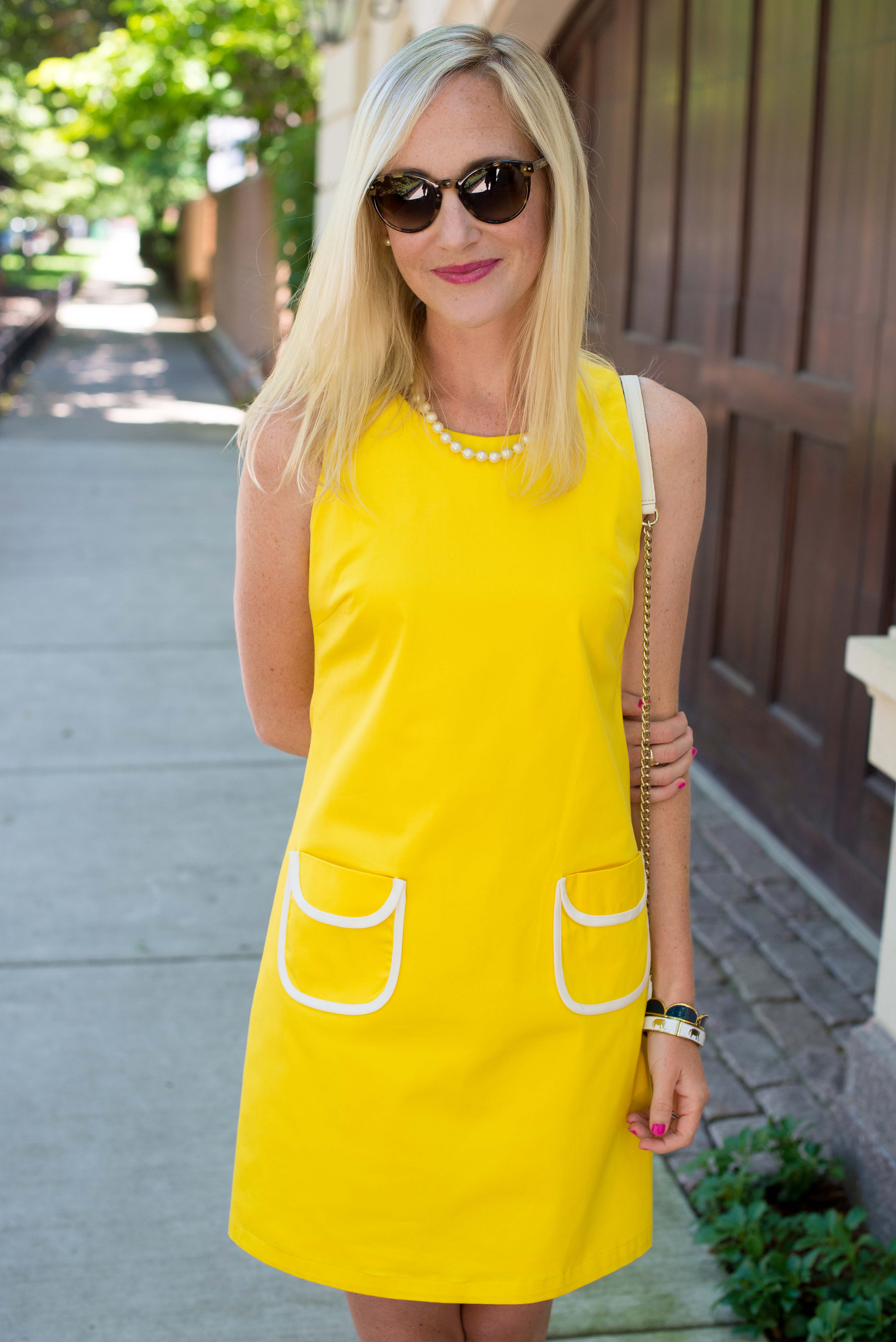 Dress: Julie Brown / Sandals: Steve Madden (Old), similar here / Bag: Kate Spade (Old), similar here and here (bigger) / Necklace: Kate Spade / Bracelets: Fornash (c/o) and Kate Spade (Sold out), still available here / Earrings: J.Crew / Sunnies: Kate Spade (Old), newer styles here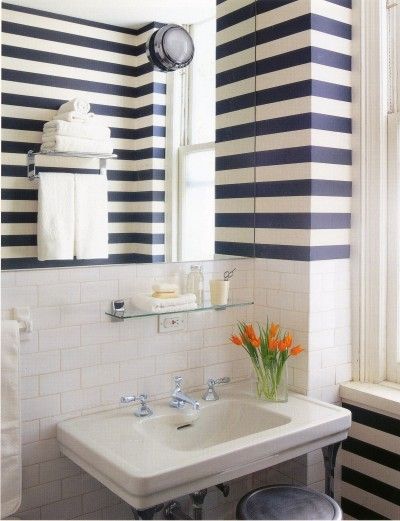 I love admiring beautifully decorated spaces in magazines or on Pinterest in my downtime. (Who doesn't, right?) My "Preppy Home" board is such an inspiration… but it can also be a bit discouraging. Take the pin to the left, for example.
If I were a homeowner, I wouldn't think twice about taking on the project. (My sister-in-law tells me that subway tile is pretty easy to install, and relatively inexpensive.) But every little project adds up, and how much do I really want to invest in a rental?
In the past, I've invested very, very little. My philosophy–at least in New York–was that I was young, and my time in a particular apartment was tenuous, as my rent could always be raised. (Which explains why I moved almost every year!) Did I save money on decor? Sure. But I never successfully turned a space into a real home.
Now, I'm in a slightly different situation. Mitch and I have no doubts that this apartment will be our last before we bite the bullet and buy something. We won't be here forever, but we'll be here for a while. We're now a bit older, too. Isn't it time that our apartment felt like a home?!
For now, I'm meeting myself halfway. As much as I want to go completely crazy with this place, I know that I need to be smart about our decor investments. There are ways to create the "homey feeling" without making structural changes to a place, right? Or buying everything from Pottery Barn? Instead of the navy-and-white wallpaper and the tiled walls, for instance, I could opt for a navy-and-white shower curtain, nautical wall art, and a porcelain soap dispenser for our bathroom. All of which we can take with us to our next home. And all of which can be thrifted or found on major sale.

Today's project was the back porch. There are definitely some things I'm dying to change about it, like how it doesn't have an electrical outlet for twinkle lights, and how it's painted gray. (Both problems that we, as renters, can't fix.) And there are definitely a few outdoor pieces from Pottery Barn I've been ogling for a while now. (So not happening, haha.) After a few trips to Ikea and the local hardware store, though, I'm really happy with the results. Is it something that will likely be featured on Pinterest? Nope. But it's cute and homey. And it draws inspiration from all those magazines and Pinterest boards I adore so much.
And that's good for now.
(Photos to come!)
Oh, and I've mentioned this before, but I love the living section of The EveryGirl. So many of the home tours are of rental spaces–and I'm absolutely astounded with what budget-savvy girls have done with them!