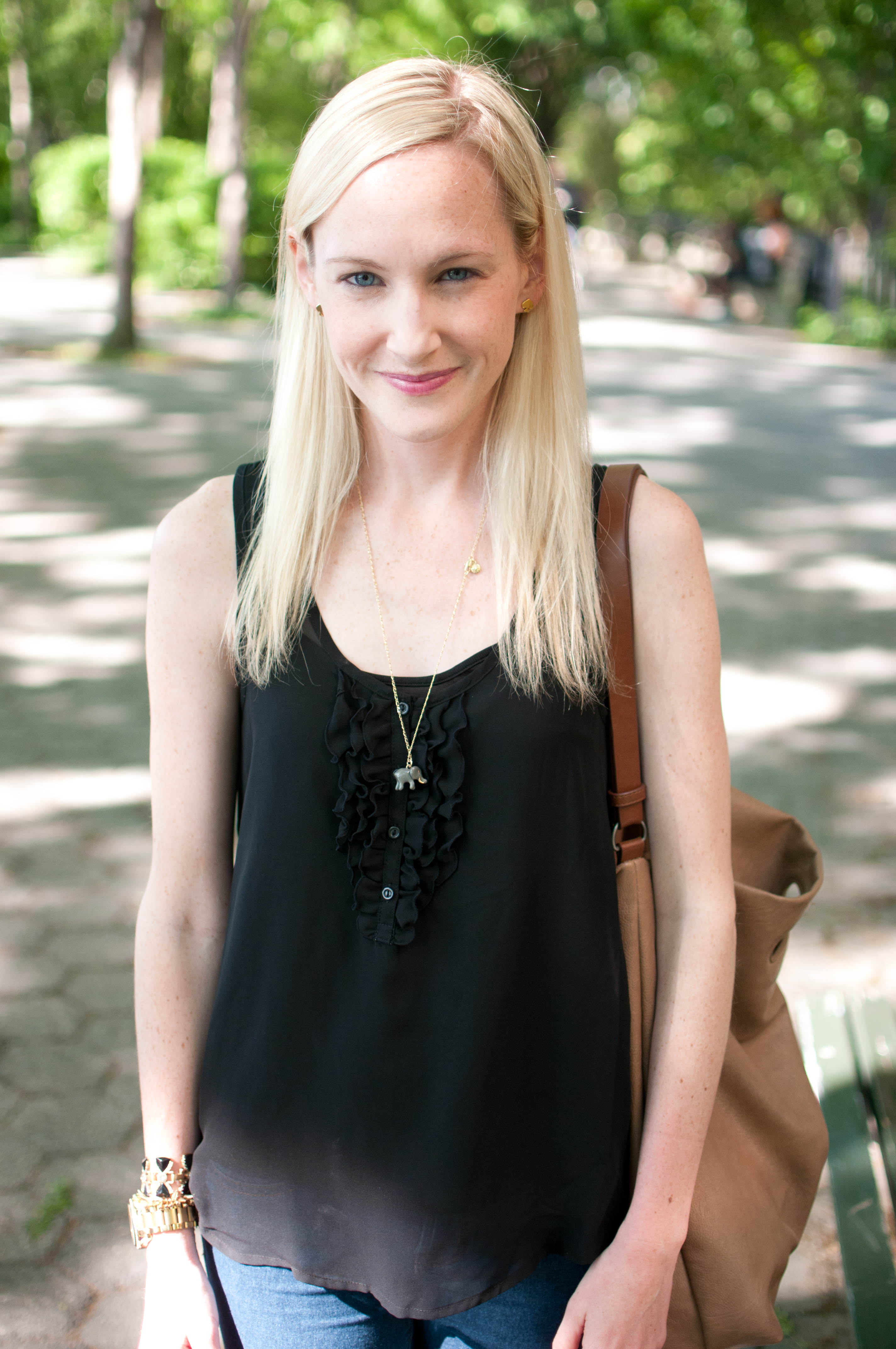 For me, June is usually a month filled with mixed emotions. I'm ecstatic that the weather is warmer and summer is coming, but I'm stuck indoors until almost July! Ah, New York City public schools.
Shirt: Old Navy (old), similar here and here / Jeans: J Brand, similar here and here / Bag: Zara, similar here by Michael Kors (which I'm lusting after!) / Flats: Steve Madden (What a steal! Most comfy flats I own, and they go with everything.) / Earrings: Kate Spade, similar here / Necklace: J.Crew Factory (On sale! And also comes in a giraffe version.) / Watch: MICHAEL Michael Kors / Bracelets: J.Crew and Stella & Dot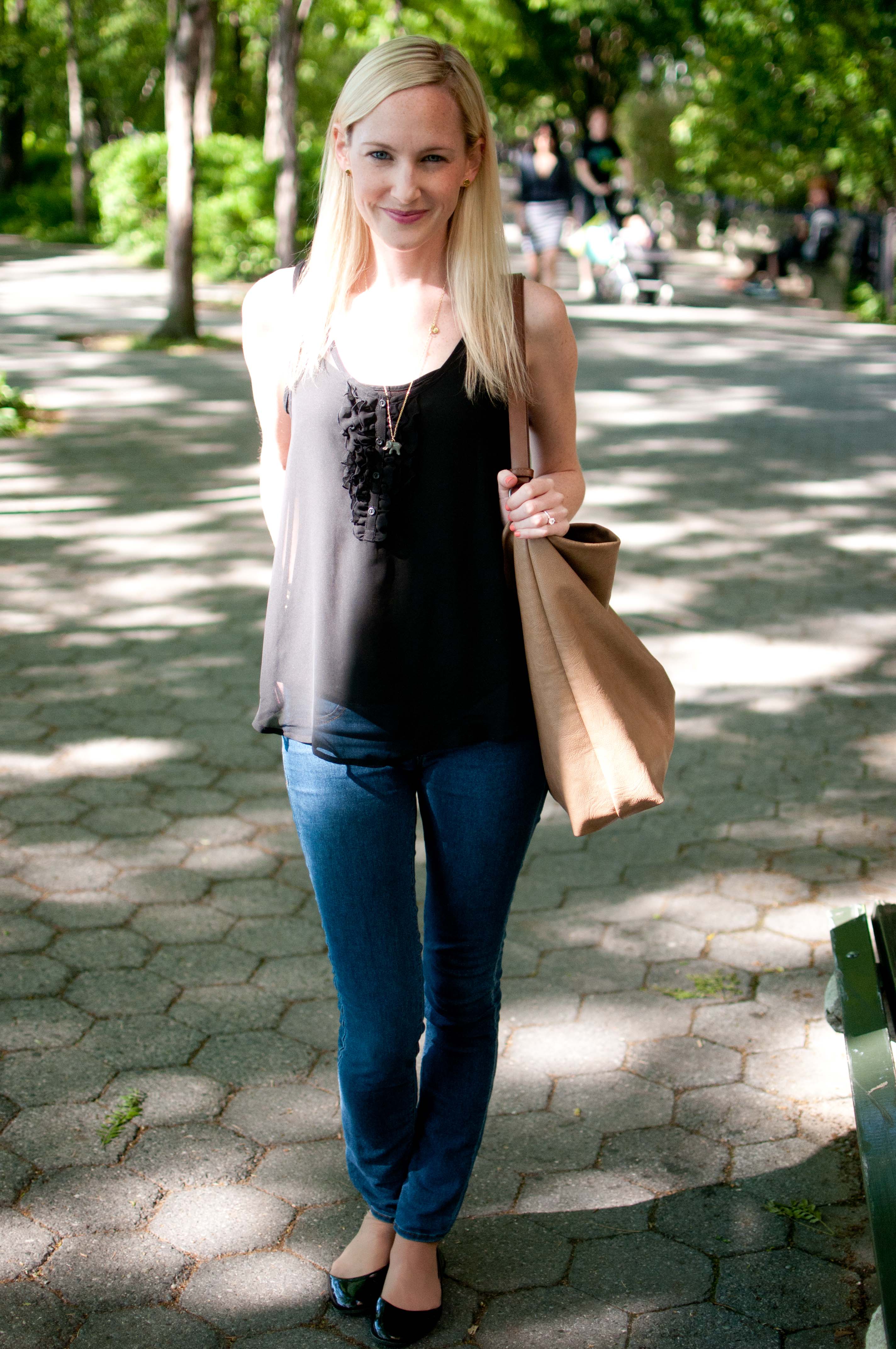 But I'm kind of thankful for having school in June. I know that if school were over, Mitch and I would be down the shore (we can't help ourselves), missing out on beautiful days in the city. I feel like I spend half the year waiting for the city to warm up so I can fully enjoy and appreciate it, only to run off during the summers.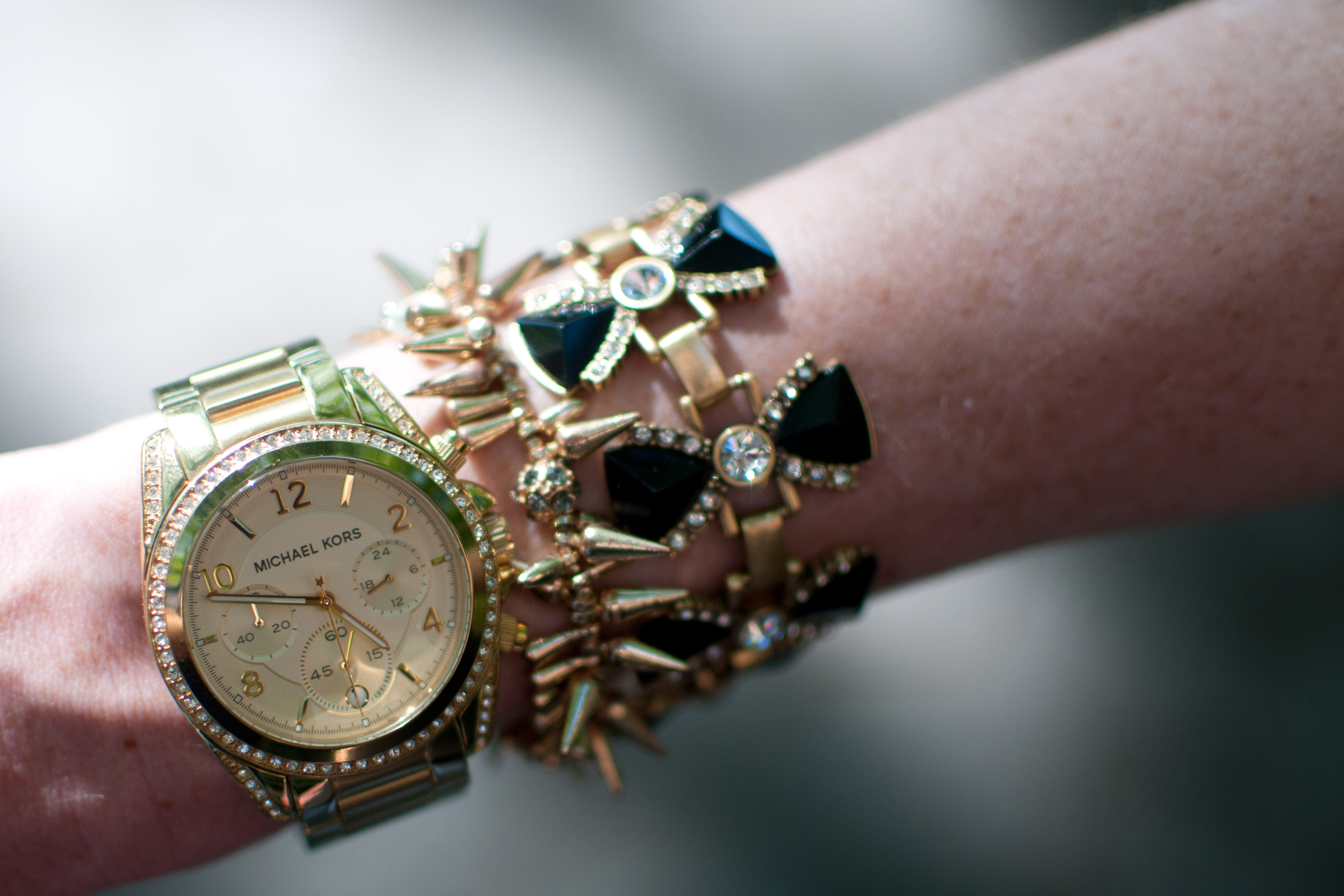 Whenever we can, we subway downtown and take long strolls, taking it all in. Today, we got off at the Brooklyn Bridge stop, and walked all the way up along the Hudson River to the Christopher Street stop to go home.  We left at 3 p.m. and didn't get home until around 7 p.m. My kind of walk! I didn't even need a sweater!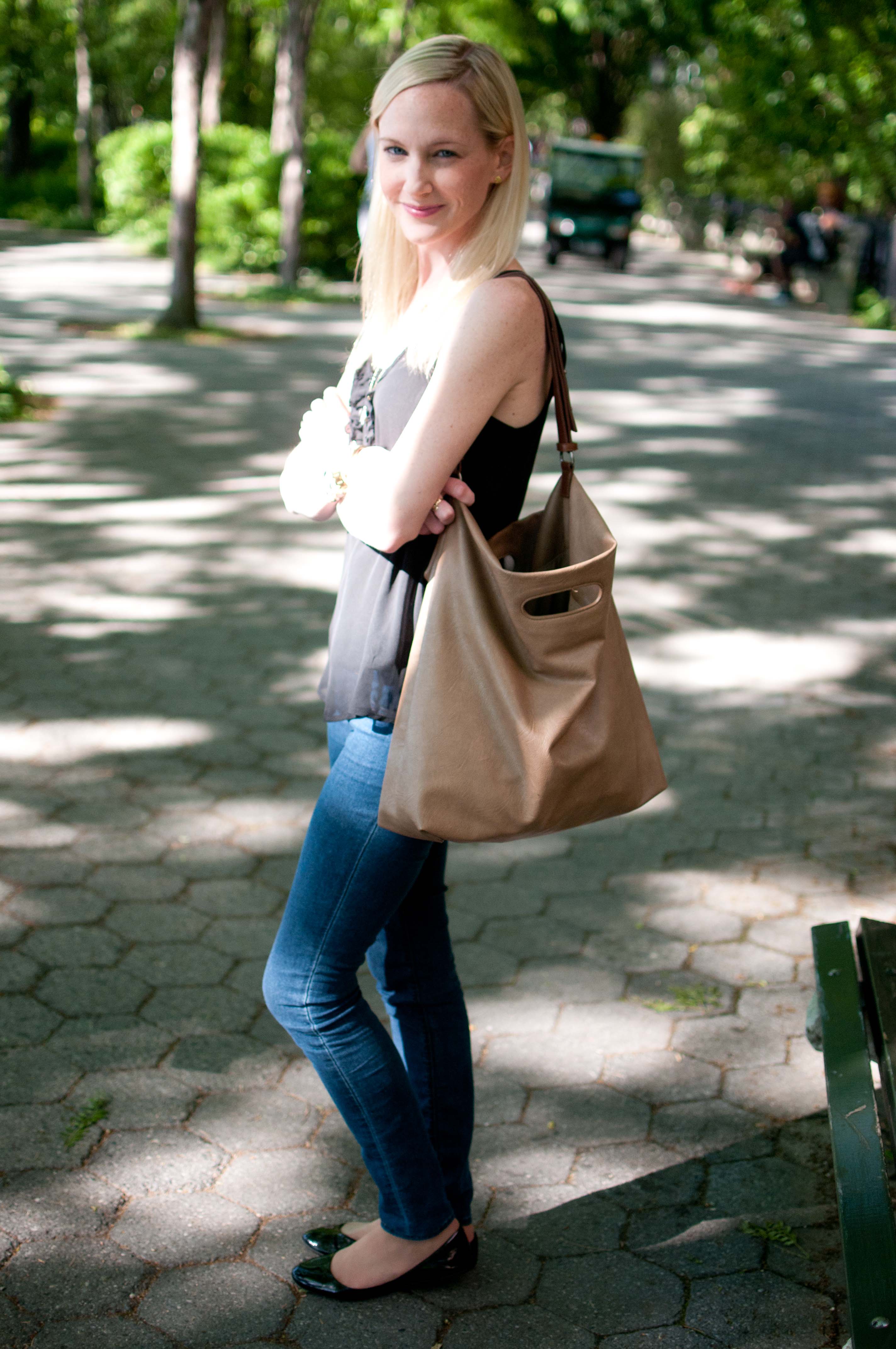 Outfit wise, today was one of those ah-I-woke-up-late-and-have-nothing-clean-to-wear-so-let's-go-with-black days. While I usually go for bright colors, black certainly does the trick when you're at a loss for what to wear!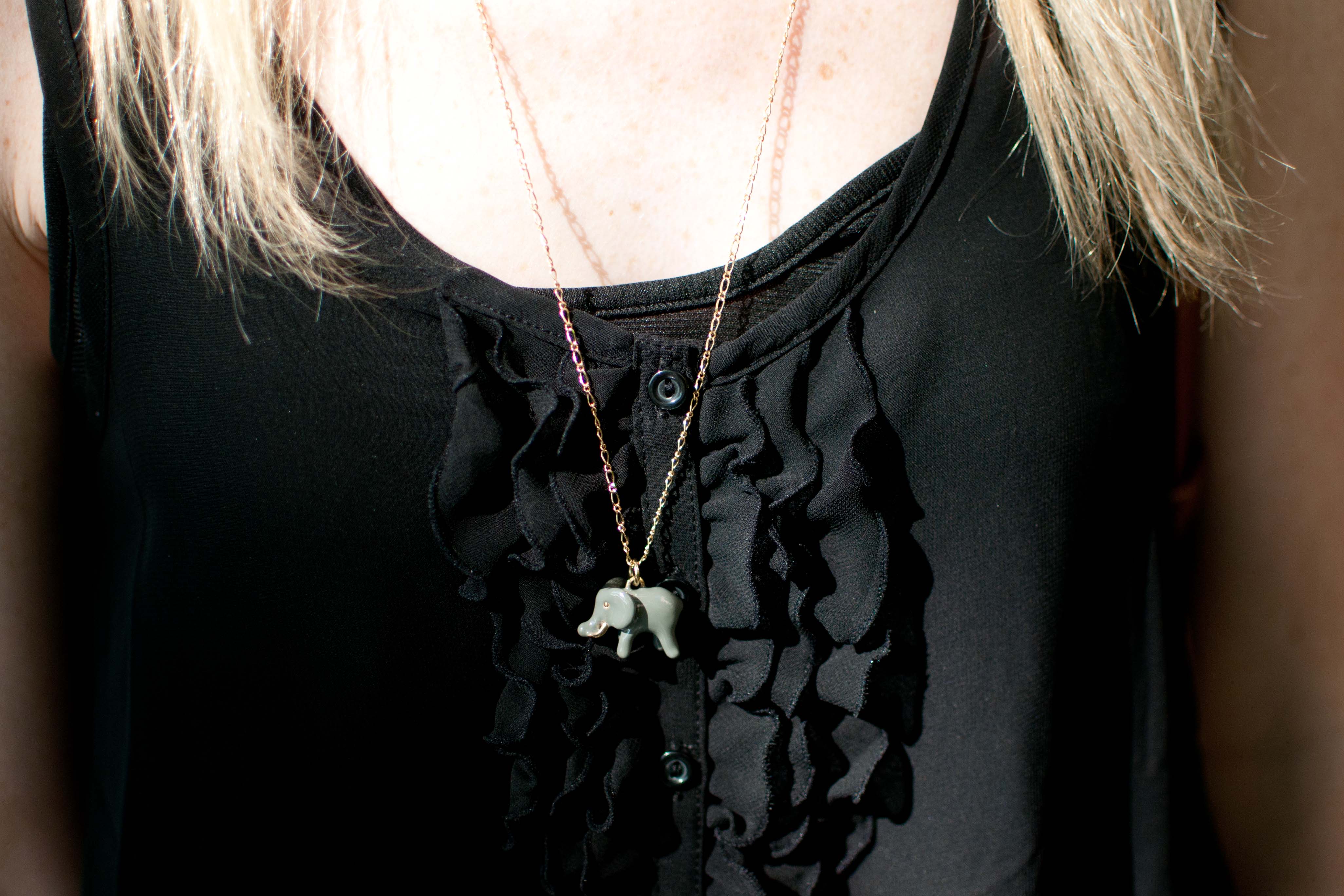 Finally, let's talk about my elephant necklace. I'm obsessed, and have been for a really long time now. I love that J.Crew Factory is still carrying it! Love clothing and accessories adorned with elephants as much as I do? Come back tomorrow to see some of my favorite elephant picks!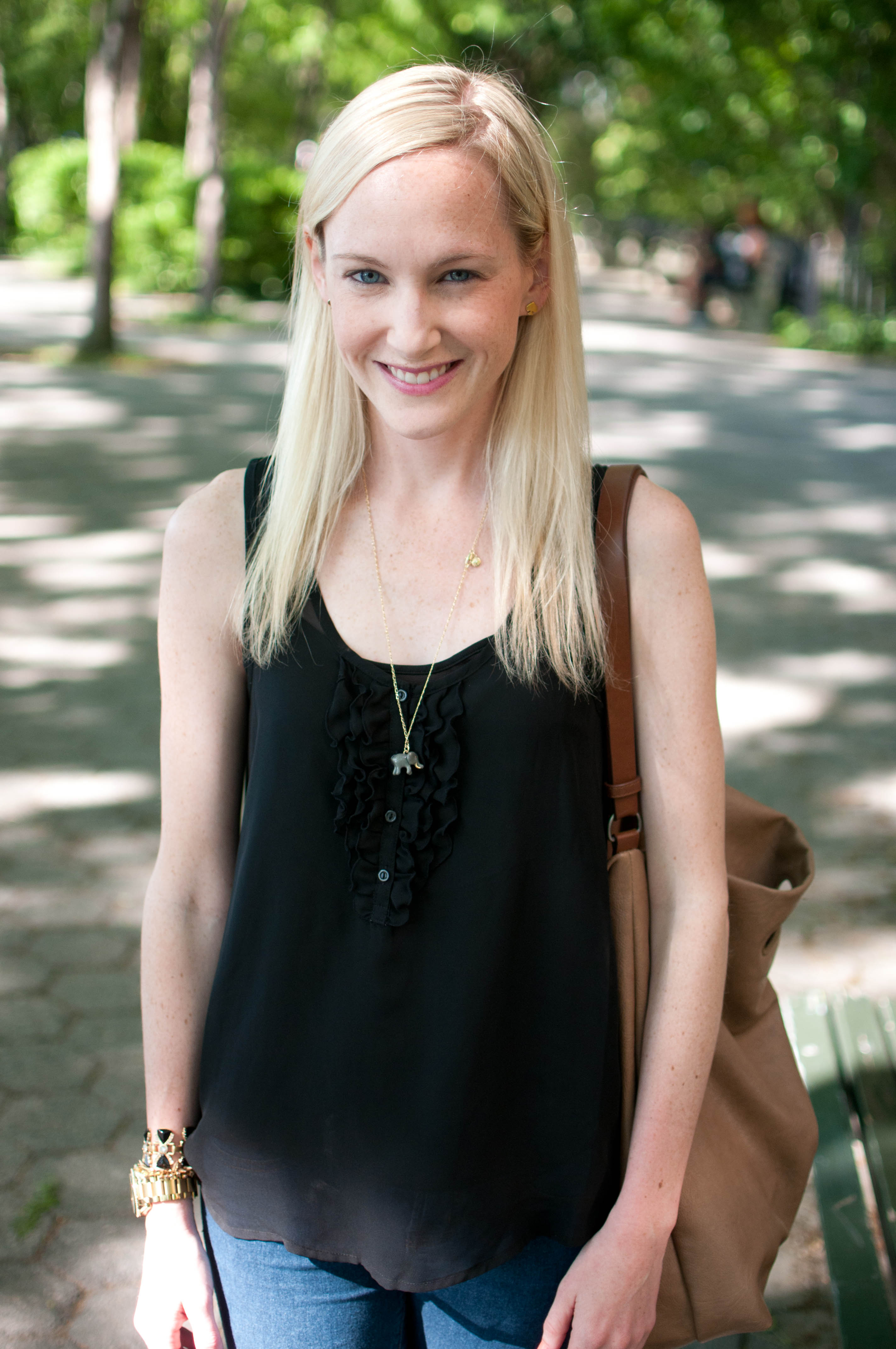 Shirt: Old Navy (old), similar here and here / Jeans: J Brand, similar here and here / Bag: Zara, similar here by Michael Kors (which I'm lusting after!) / Flats: Steve Madden (What a steal! Most comfy flats I own, and they go with everything.) / Earrings: Kate Spade, similar here / Necklace: J.Crew Factory (On sale! And also comes in a giraffe version.) / Watch: MICHAEL Michael Kors / Bracelets: J.Crew and Stella & Dot