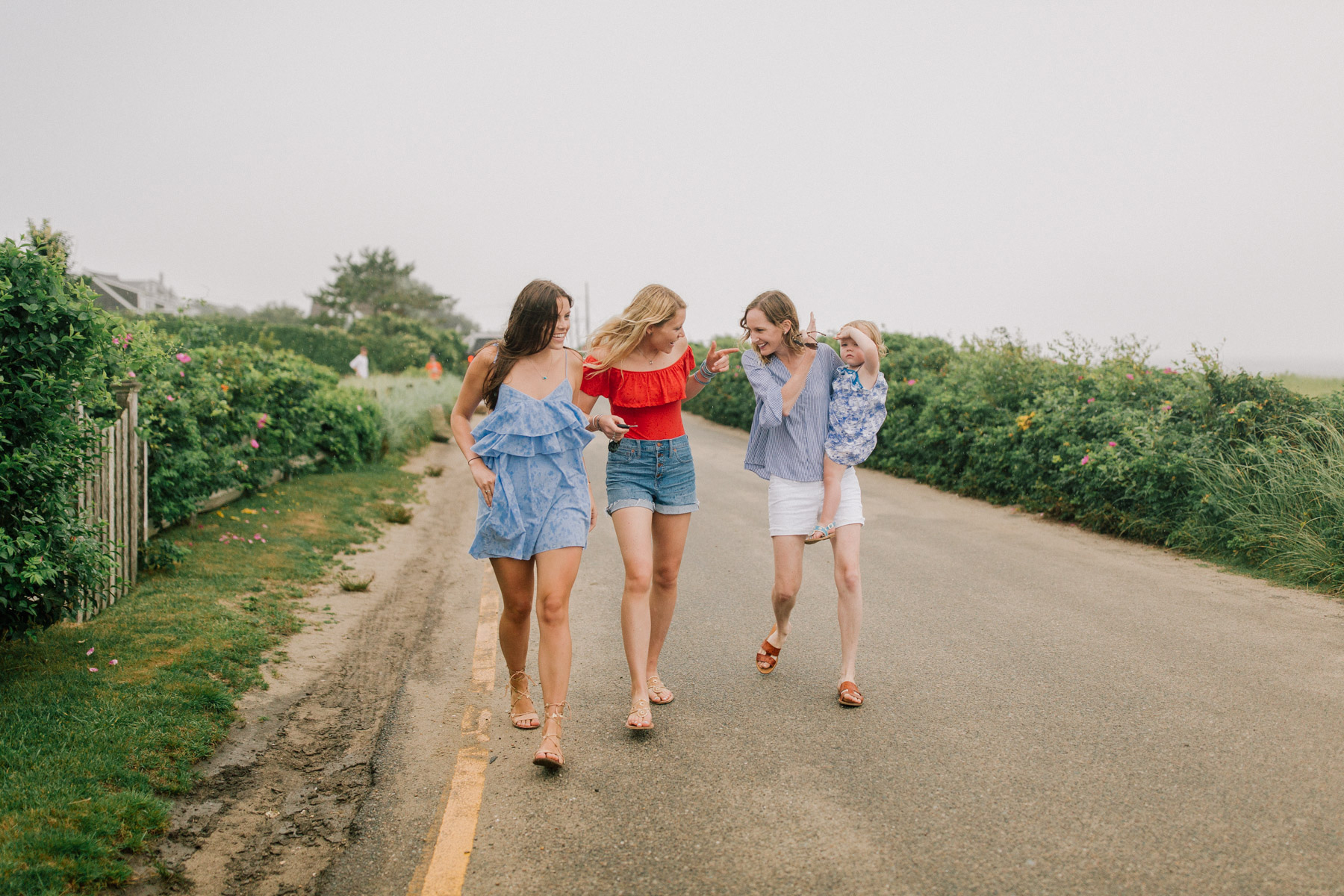 Tuckernuck Top (It also comes in white, navy and black. I'm wearing a size small here, and it's perfect.) / Vineyard Vines Shorts c/o (Have you seen the new arrivals?!) / Everlane Sandals c/o / Emma's Vineyard Vines Dress (Old, see newer Vineyard Vines dresses for girls here.) / Emma's Jack Rogers (Only $35 right now!) / Sammy's Cork Jack Rogers
We're going with a bullet point-style point post today because I'm still recovering from our dear friends' wedding that Mitch and I attended on Saturday and my brain is broken. 😉
These are photos from a rainy afternoon on Nantucket that we spent with my cousins a couple of weeks ago.
It was Sammy's birthday weekend, and Paige, who lives in New York, took the Seastreak–and endured motion sickness and no food because she forgot cash–to surprise her. 🙈 Mitch videotaped the whole thing; I'll have to include it in my upcoming Nantucket recap post/guide because it was an unbelievably sweet moment. Anyway, on this particular day, we drove out to 'Sconset to take Emma to the Codfish Park Playground. (Which is so cute! I highly recommend it if you find yourself on the island with small children.
We also love the Children's Beach, located in town, which has a great playground.) Halfway through our visit, the skies opened up and it was kind of like running through a sprinkler on a summer day. It remained hot, so no one really cared that we were getting drenched, and we just ran around and laughed. Even though it was raining, we stopped at Sankaty Light on the way home to snap a family photo since Mitch and I always make a point to visit when we're on the island. ☺️ I love how you can really see the fog that Nantucket is so well-known for! (That's why it's called "The Grey Lady." In love with this sweatshirt, btw! My friend Carly has it, too.)
I look forward to watching that week's episode of "Sharp Objects" every Sunday, and I'm genuinely sad when it's over because I have to wait an entire week to watch it again, haha. It's nice to be able to read the NYT's recaps and re-watch episodes, though. I'm ashamed to admit that I miss QUITE a bit the first time around!
I'm in the middle of a massive computer organization/backup project.
My photos are my most prized possessions, and I tried a ton of different backup methods this year in an effort to make sure I never lose them. And I finally found one that works!
Not sure if you remember, but I lost ALL my Emma photos when my hard drive died last summer. I was devastated. I ended up sending the hard drive to a recovery company, and waited one very long week to hear whether anything could be salvaged from the disk. In the end, they were able to save the majority of my photos, thank goodness, but it cost me a pretty penny. Needless to say, I learned my lesson!
To consolidate everything, I recently purchased this solid state drive, and am in the process of backing it up with both Dropbox Smart Sync, Backblaze, and Google Photos. (I also use Google Photos to back up my iPhone pics. It's so easy!) SSDs are far more expensive than hard disk drives, but they're WAY more reliable, as they don't have any moving parts that can break or die. And yes: three backups is kind of insane, but I was somewhat traumatized by last year's events.
I keep things tidy by organizing by year, month and day. (The day includes a few words to describe the event, which helps me locate files quickly. For example, "03 Emma's Birthday Party.") Within each day, I have a folder for RAW files, low resolution photos for the blog, and full-resolution photos. It's simple but it works very well for me!
Have you heard of Le Labo?
I'm not into high-end beauty products, but I discovered Le Labo's Rose 31 conditioner while I was staying at the Hamilton Princess in Bermuda, and my little world has been turned upside down. Whenever I'm staying anywhere by the ocean, my hair becomes uncontrollably frizzy. I know I shouldn't care, but I look like a hot mess, and it's kind of embarrassing. And while I've tried so many products over the years to tame my flyaways, nothing's worked. Until now.
The Rose 31 conditioner was just one of those samples I found in our hotel bathroom, and I used it one morning because I ran out of my travel drugstore stuff. I kid you not: I had the best hair day of my life… and we spent the day ON THE BEACH. My locks were silky smooth and didn't tangle. Like, at all. Clearly I didn't bring it to Martha's Vineyard or Nantucket, and you can see how frizzy my hair gets in the below photos. But I obviously should have, as humidity was at 98 percent the entire time we were there. (Which is why I didn't take that many photos on our trip. 😂)
It was designed specifically for Fairmont Hotels, and it's marked at $53 for 8 ounces… which is why I haven't pulled the trigger on it. (I did, however, scour the internet and find a couple of good deals on the travel bottles via eBay.) Is it worth it? In my opinion, yes… especially because I've saved so much money this year by not highlighting my hair. When I use it, I can get away with only blow-drying my hair… or letting it air dry! But maybe it's a product that should be reserved for special occasions or beach trips only.
Barneys and Net-A-Porter do carry a more affordable Le Labo conditioner, so I ordered it to see if it has an effect similar to the Rose 31 stuff. And Nordstrom carries the shampoo, which I added to my cart. ;) If you can speak to these products, would LOVE to hear what you think of 'em! (I should mention that Le Labo has brick-and-mortar stores in Buck Town here in Chicago and in Soho in NYC.)
Btw: other miracle hair products I swear by are Olaplex, which I wrote about here… and Pantene's 3-Minute Miracle, which is crazy affordable.
I'm in a fashion rut.
For the last few weeks, I've just been throwing on whatever's clean and easy. Jeans and a t-shirt or simple t-shirt dresses have been my jam.
Maybe it's because I'm getting older? Or maybe it's because it's the end of the season, and I'm bored with my summer looks? Or maybe it's because my closet is in need of another clean out?
I'm thinking it's a combination of everything above, but for the time being, I'm going to focus on the last idea. Lately, I've been loving staples, and the notion that a great closet is made up of basics. So many timeless looks can be created with 'em, and I truly believe you don't need much more beyond that. Would you be interested to see what my closet staples are? The stuff I've had for years and would never get rid of?
BOOM. It's rumored that Canon is doing the same, and I'm very interested. Full-frame mirrorless cameras are all the rage right now as they have a high image quality and great performance in low-light situations. They also tend to be lighter and smaller than DSLRs. For a long time, Sony, Fujifilm and Panasonic have dominated the full-frame mirrorless market, but I'm excited to see what Nikon has up its sleeve. The camera will be released at the end of the month.
We're updating our guest bathroom.
Do you remember when we partnered with Ace Hardware to make a toy box for Emma? We're doing it again, but this time, we're updating our guest bathroom! The idea is that easy updates–like paint–can make a huge impact on a room. We haven't decided what we want to do quite yet, but I want whatever it is to make a statement! Can't wait to share the reveal at the end of the month.
What are your favorite finds from Ikea?
I'm putting the finishing touches on my Ikea Finds + Hacks post, and I'd love any last-minute input! Are there any products or hacks that you absolutely love? Send them my way: kelly@kellyinthecity.com. (Pics are great, too, if you don't mind me including them in the post!)
We stayed in Chicago this past weekend, and it was great.
On Saturday, we attended our friends' wedding at the Belden-Stratford, which is walking distance from our house. The whole night was amazing! Our babysitter came a little early so we could grab drinks and a quick bite beforehand at Gemini, and we had a fabulous time with old friends at the ceremony and reception. I think my favorite part of the evening was when the groom (who's in a band) played Ed Sheeran's "Perfect" to his bride. It was seriously something out of a movie, and of course I was a blubbering mess. ;)
Sunday was spent recovering, haha, but we took a nice long walk to Bucktown/Wicker Park to visit a new playground, have dinner with Jess and Neal at Big Star, and get Italian Ice.
Use code "PARTY" to take 50 percent off your J.Crew Factory order, and an extra 60 percent off the clearance section. Shipping is free. Be sure to check out the New Arrivals. So many great staples!
Over and out!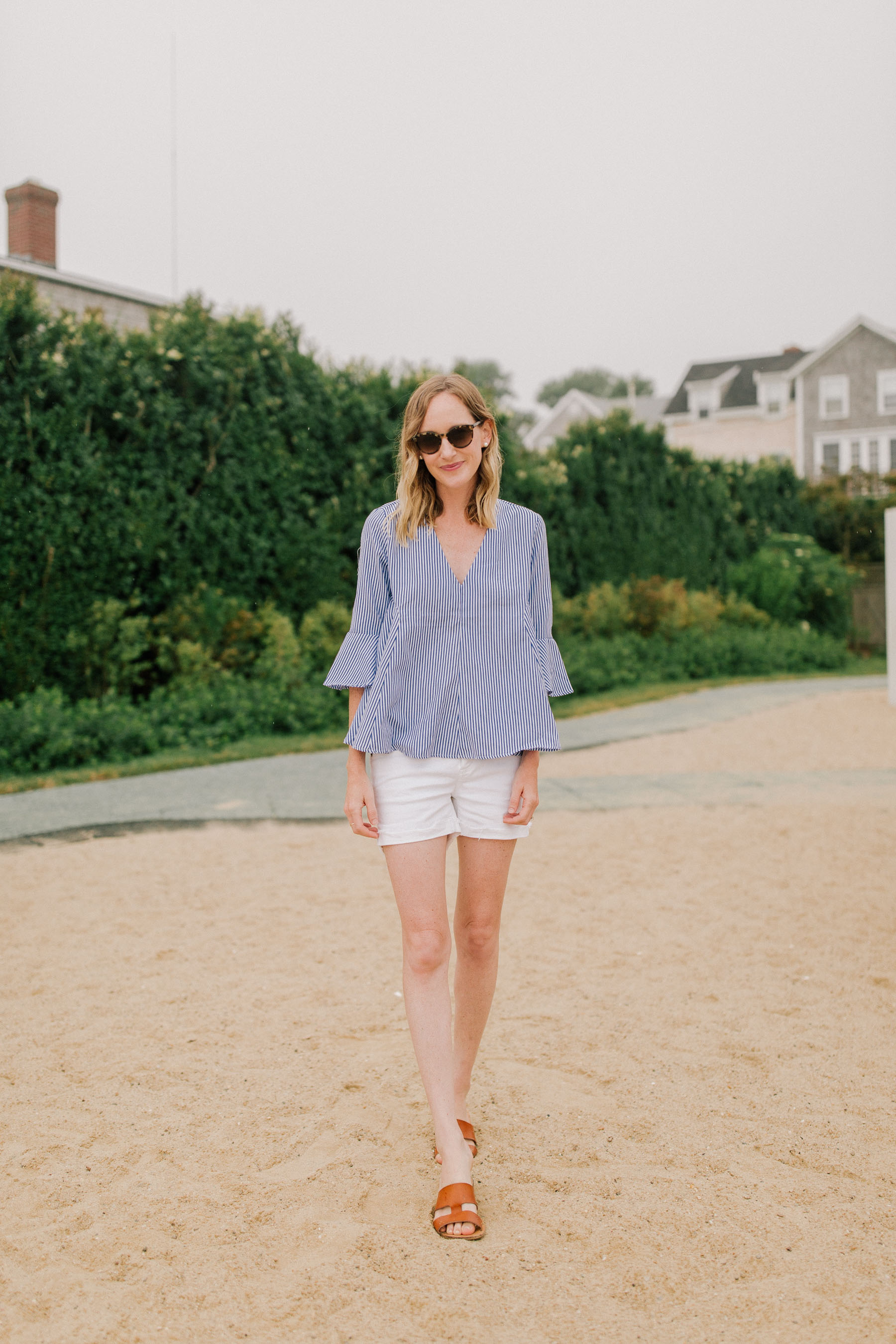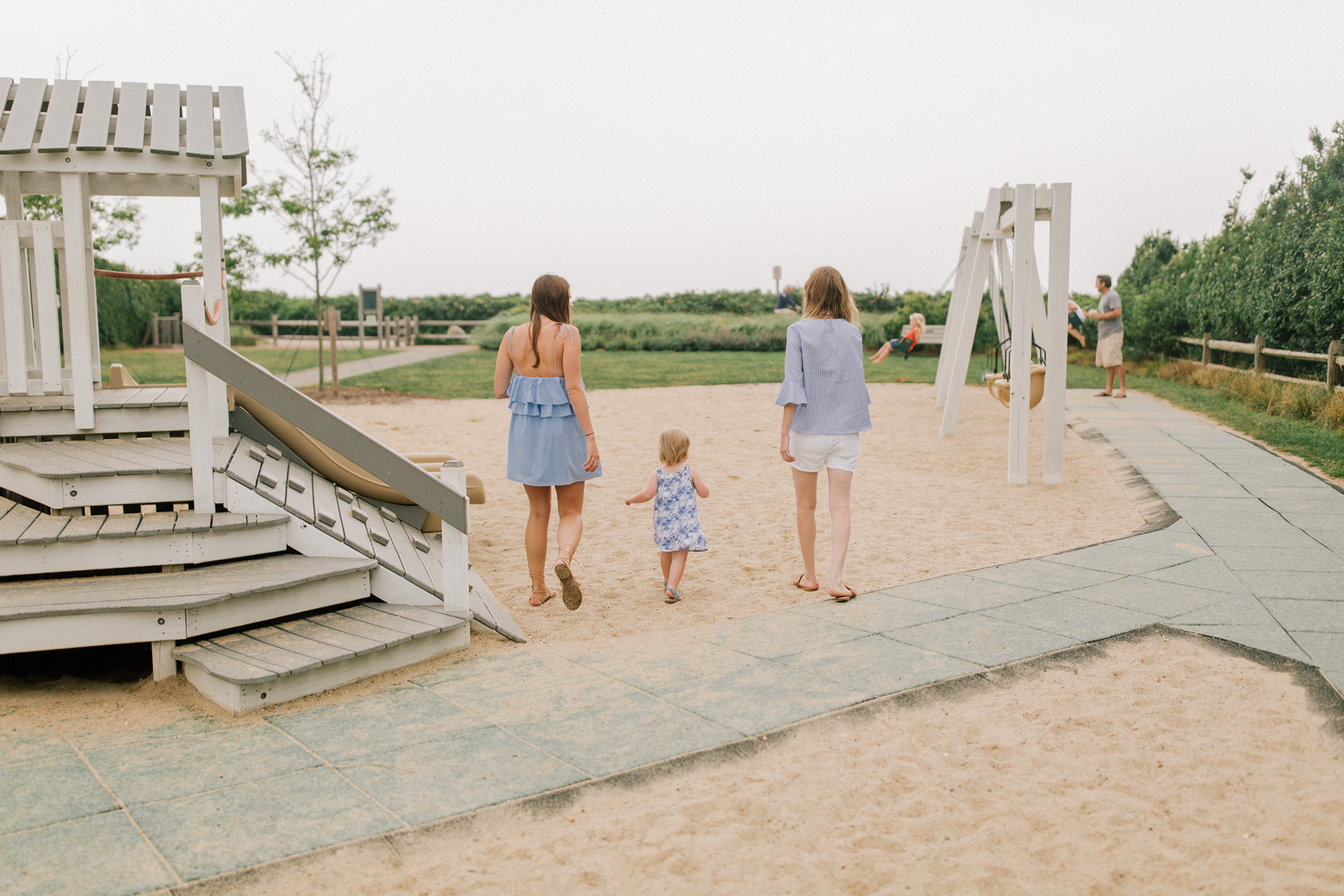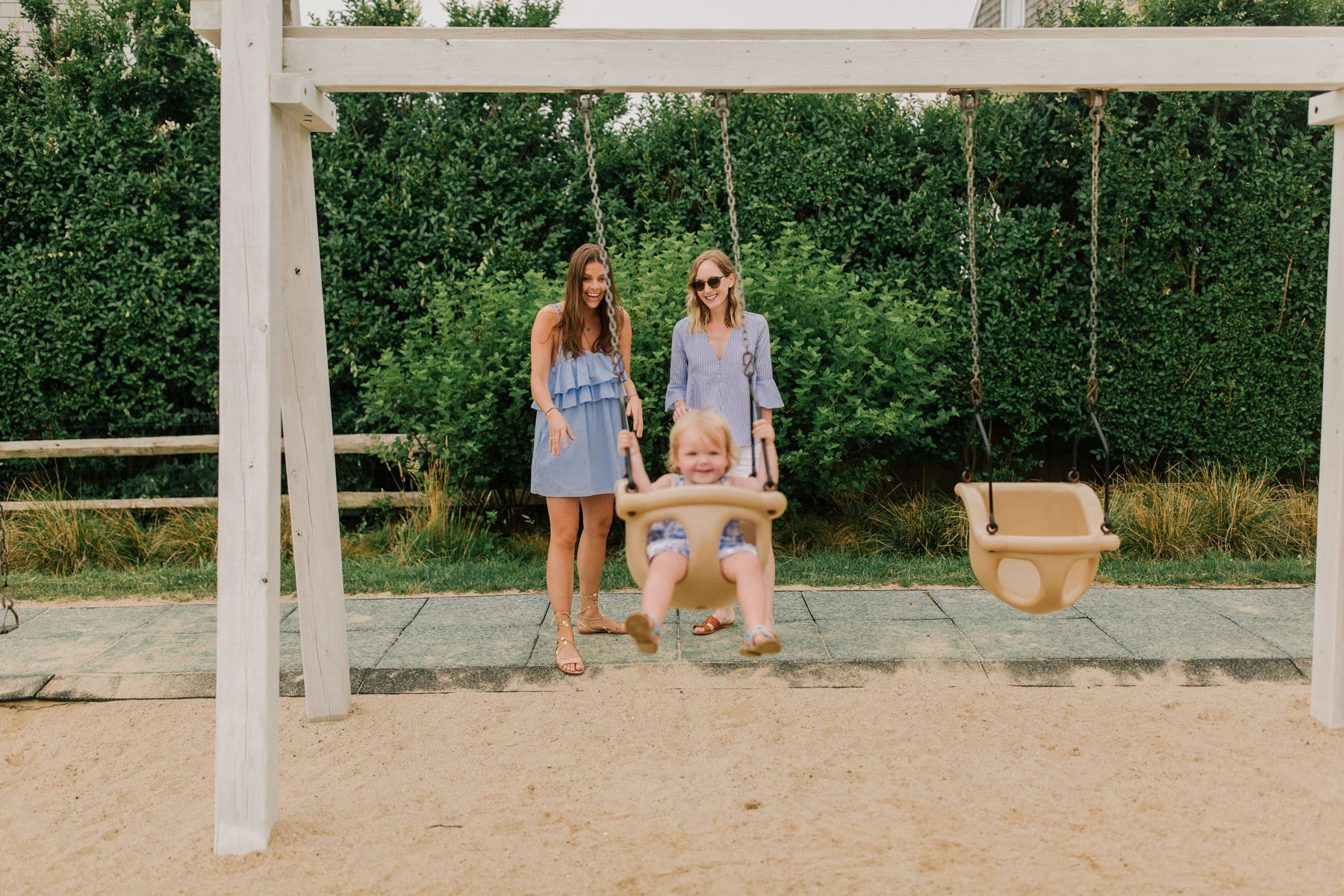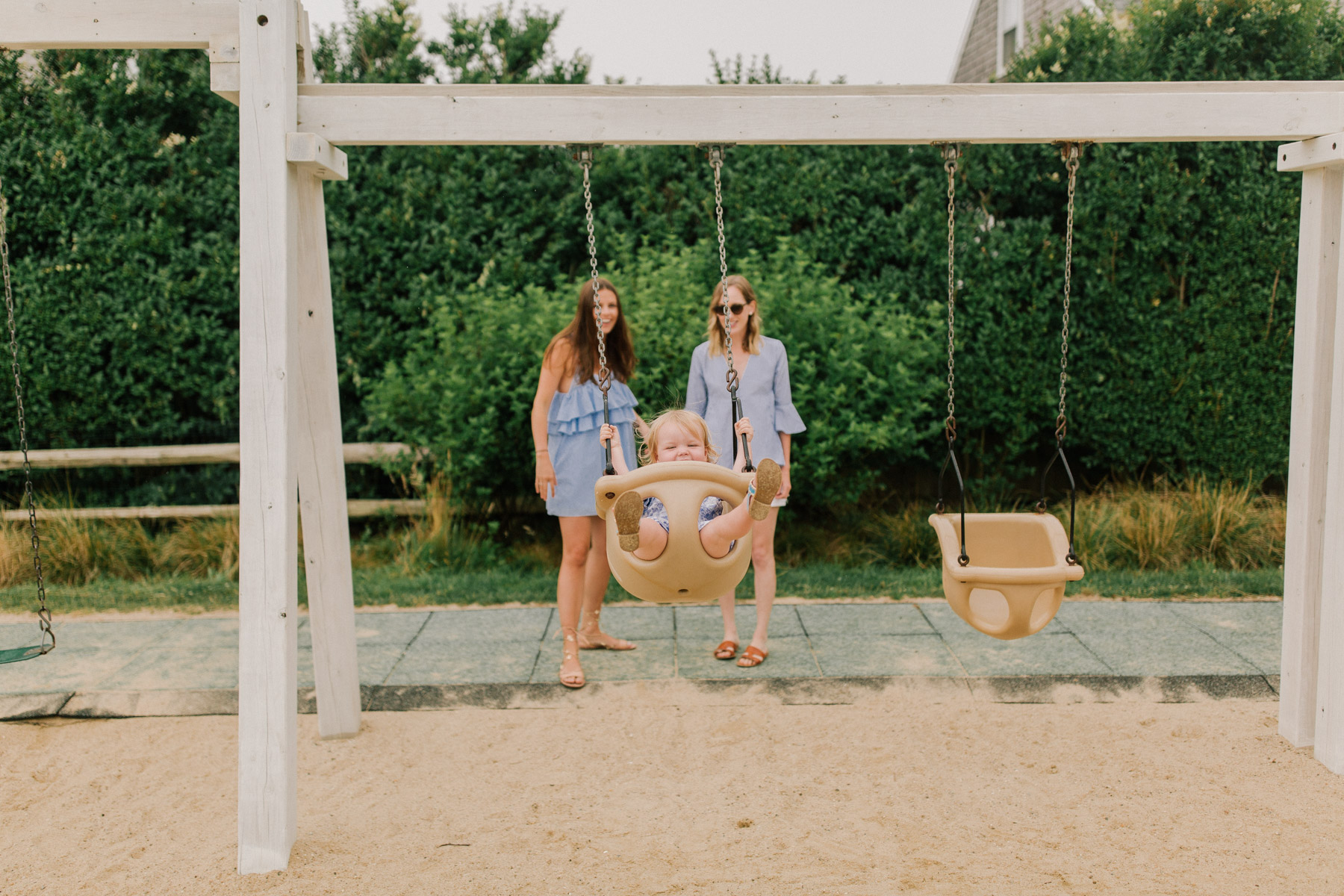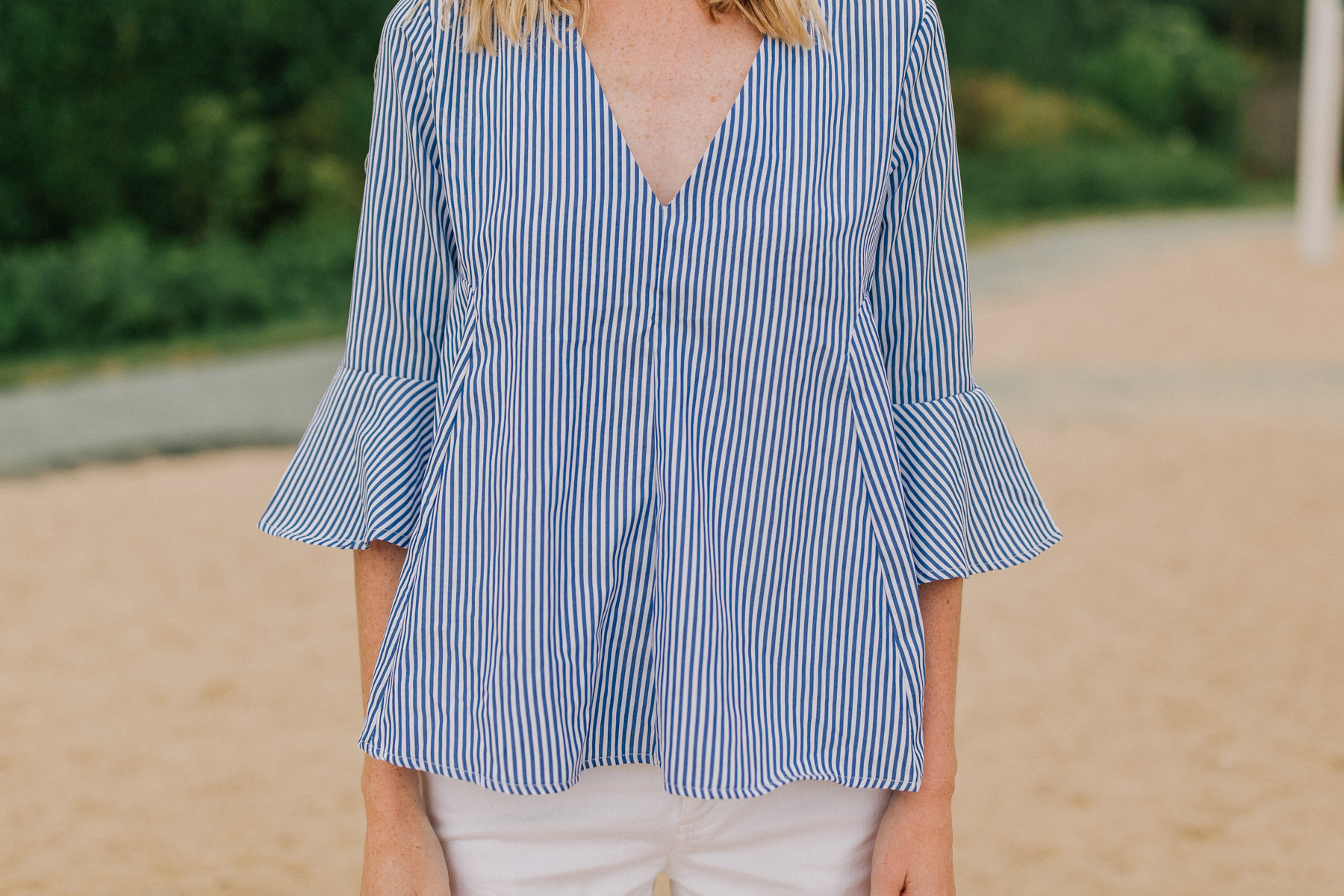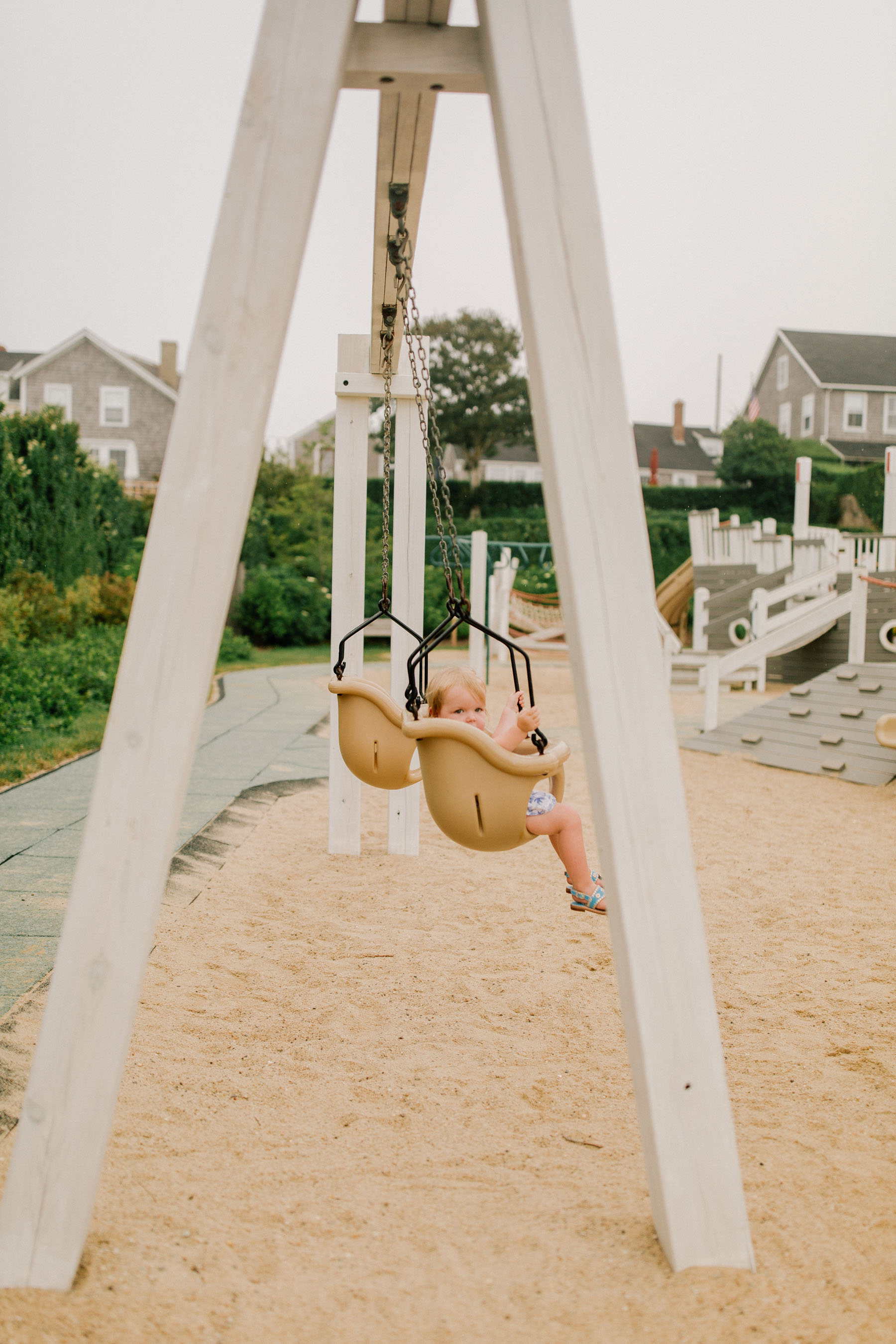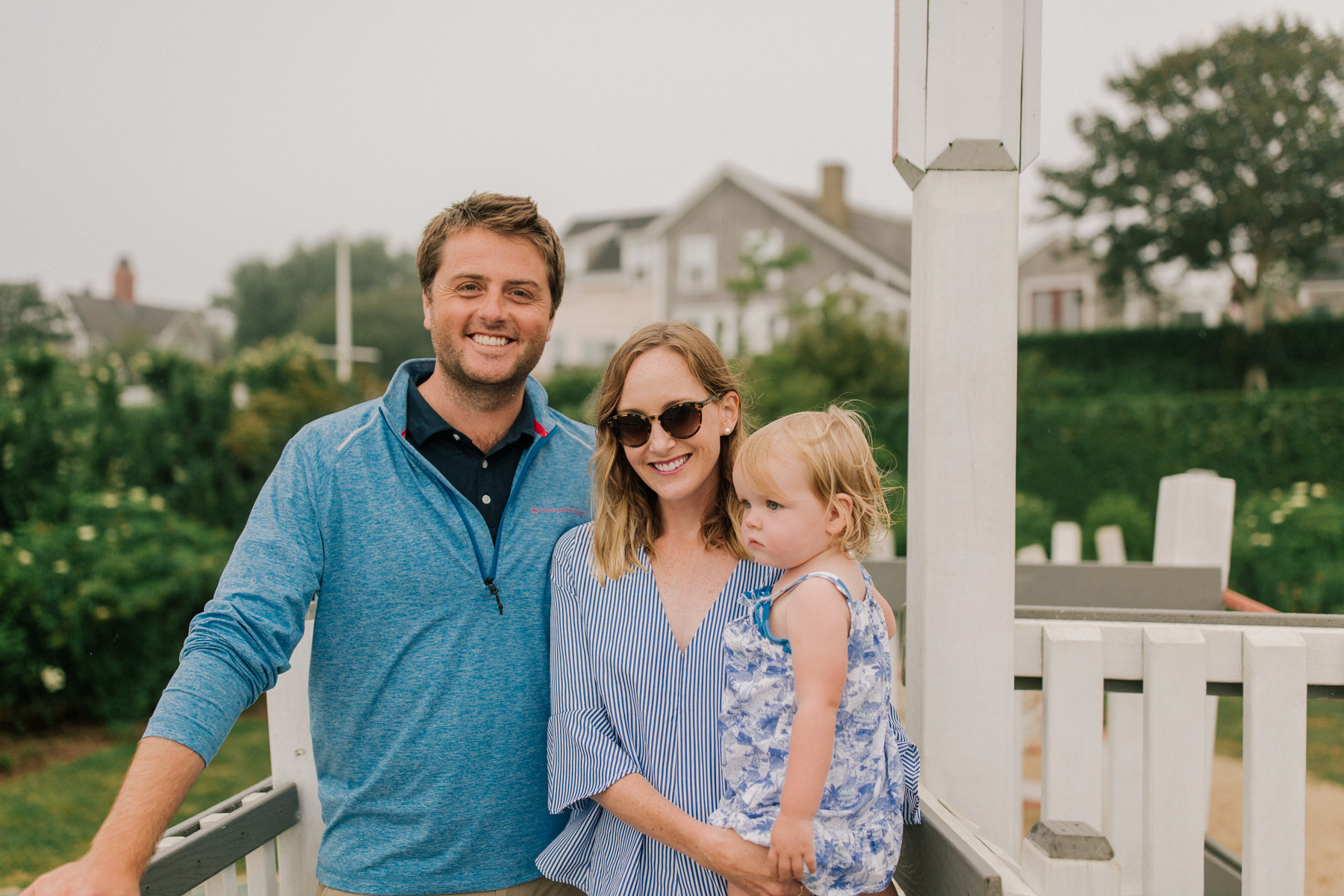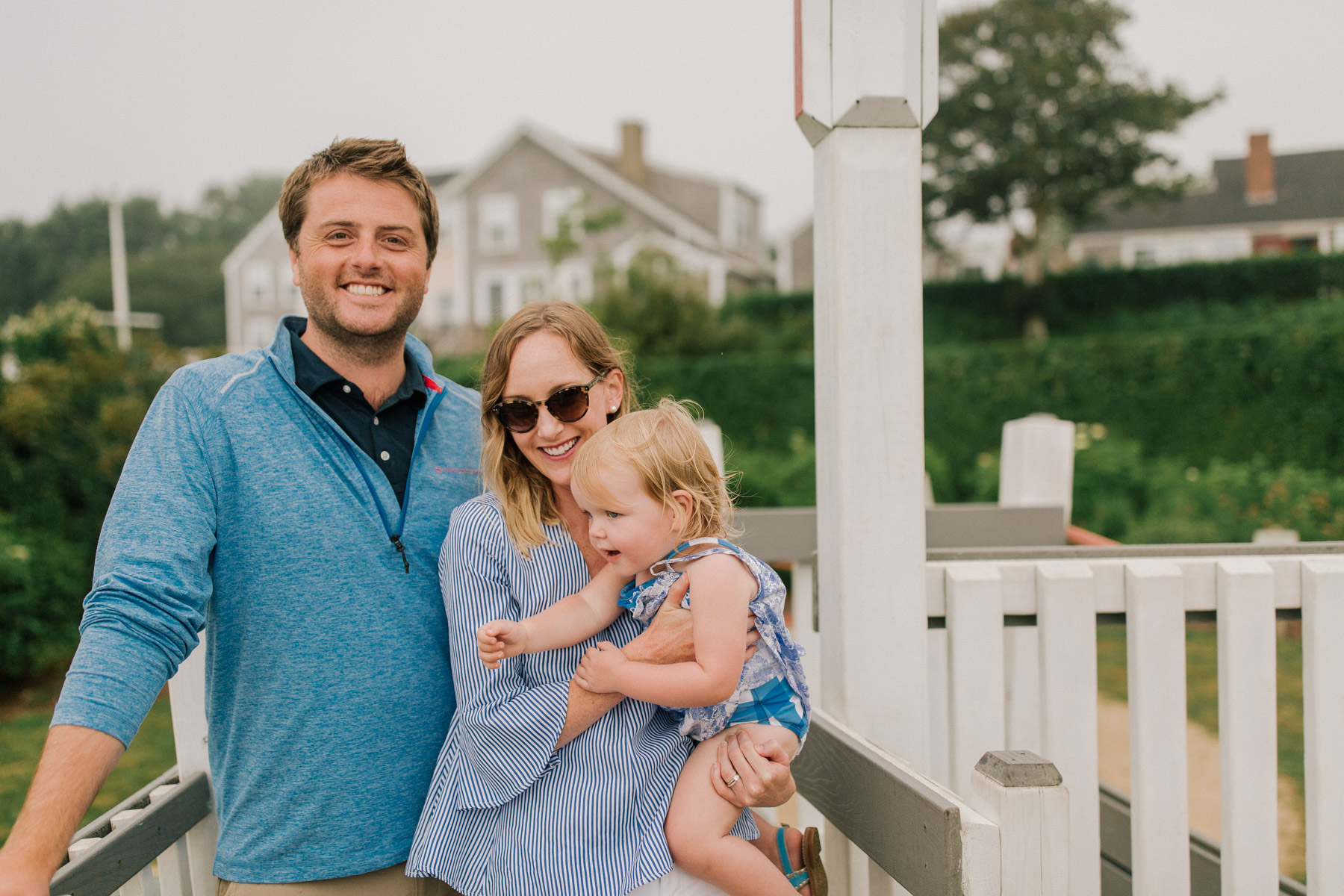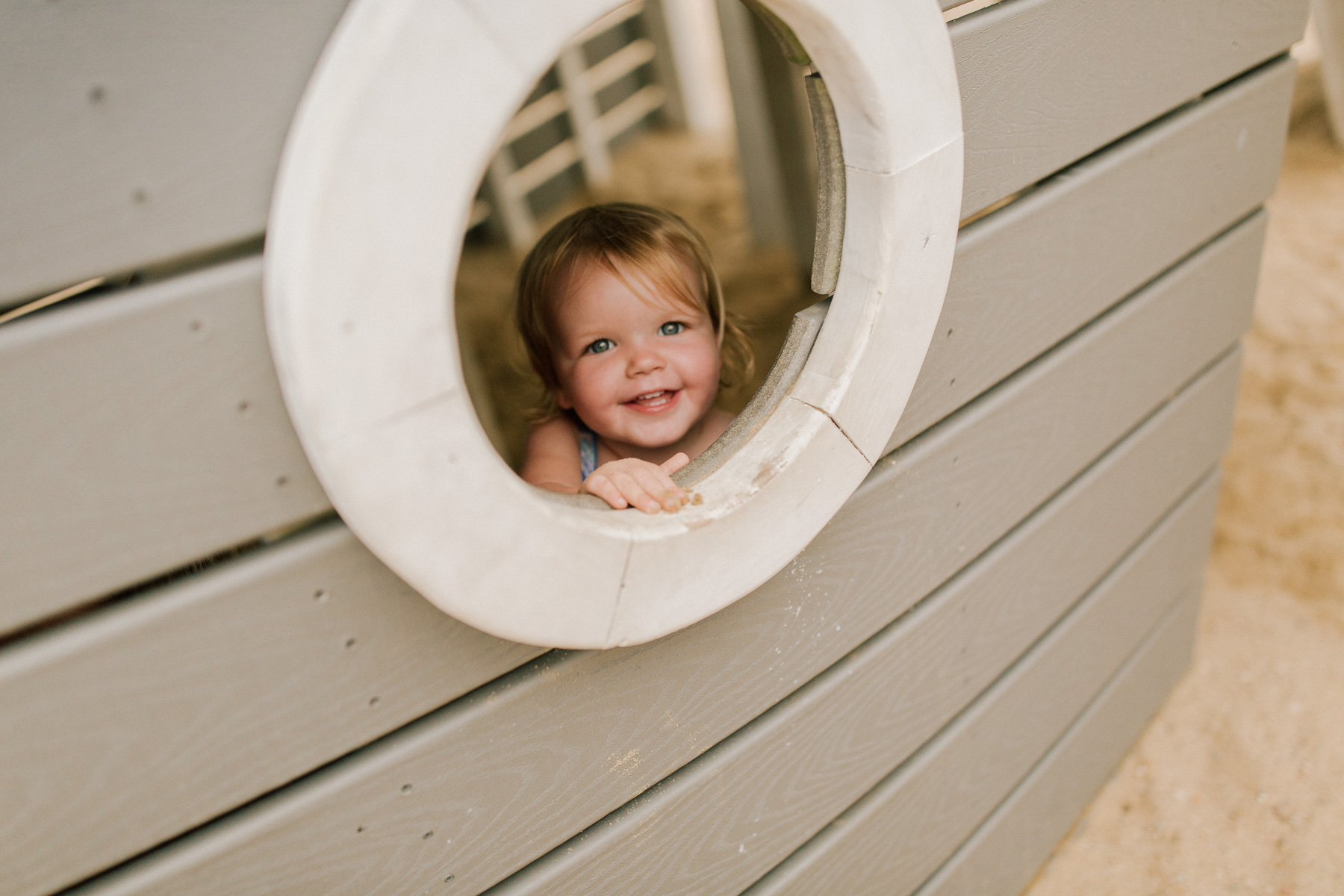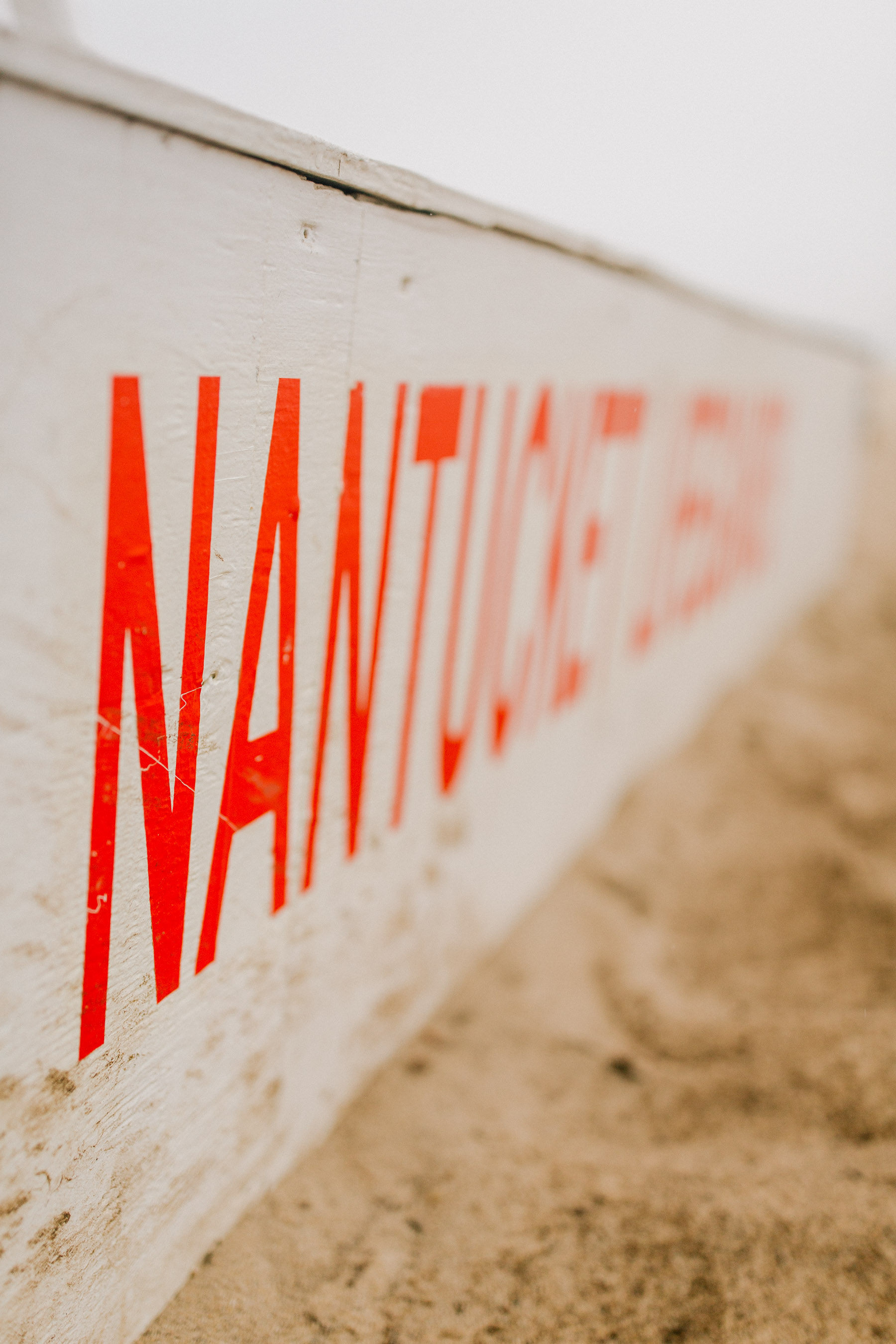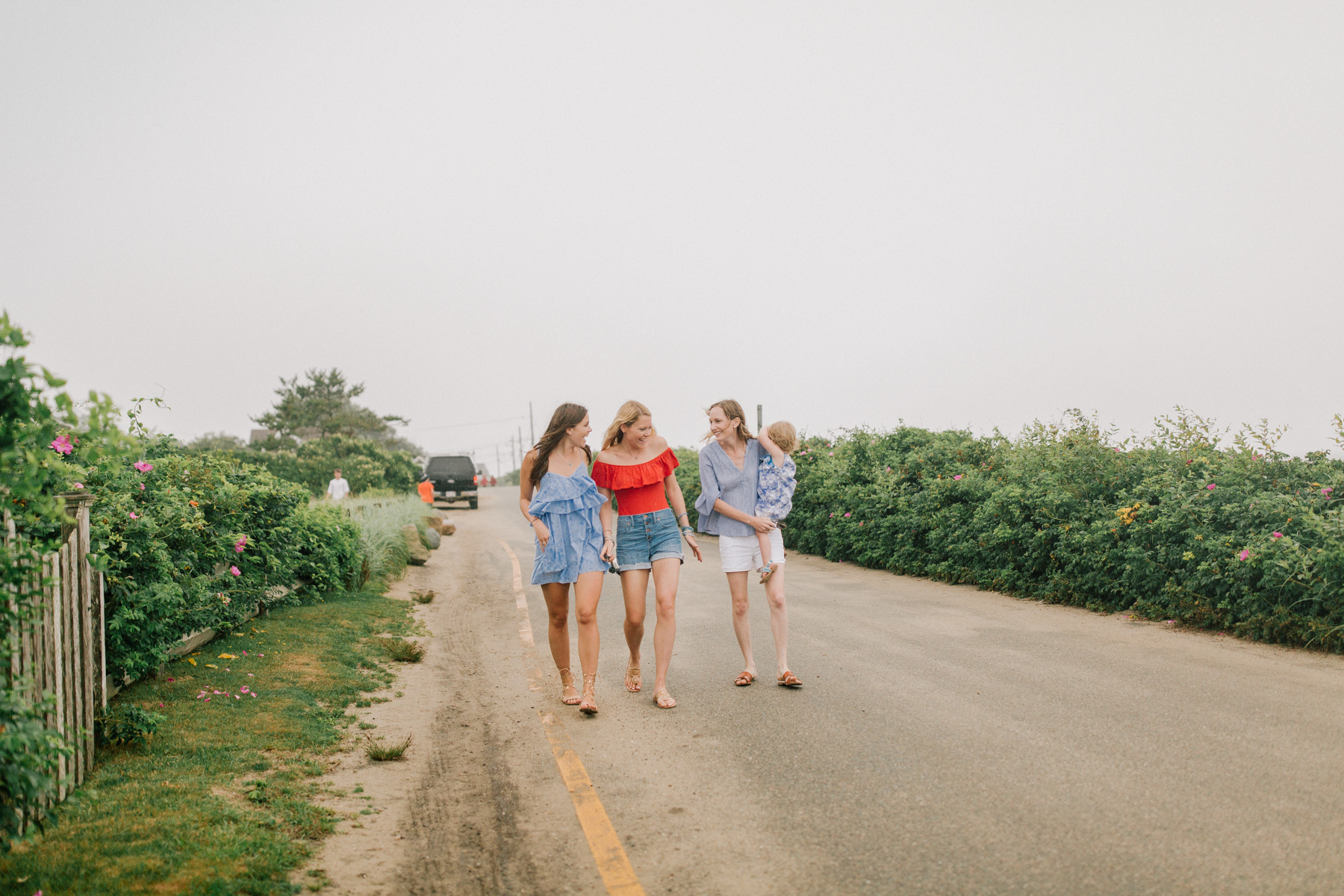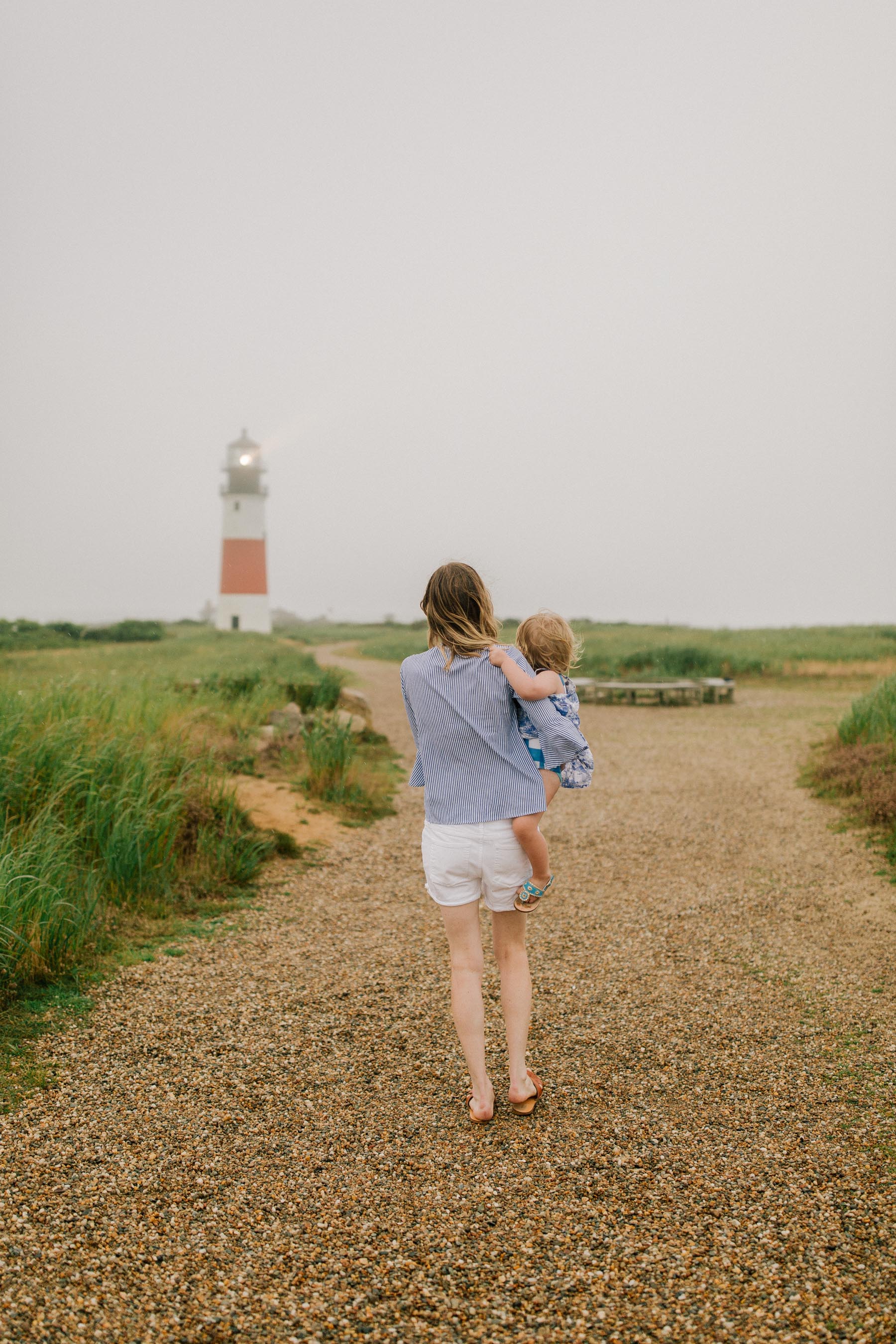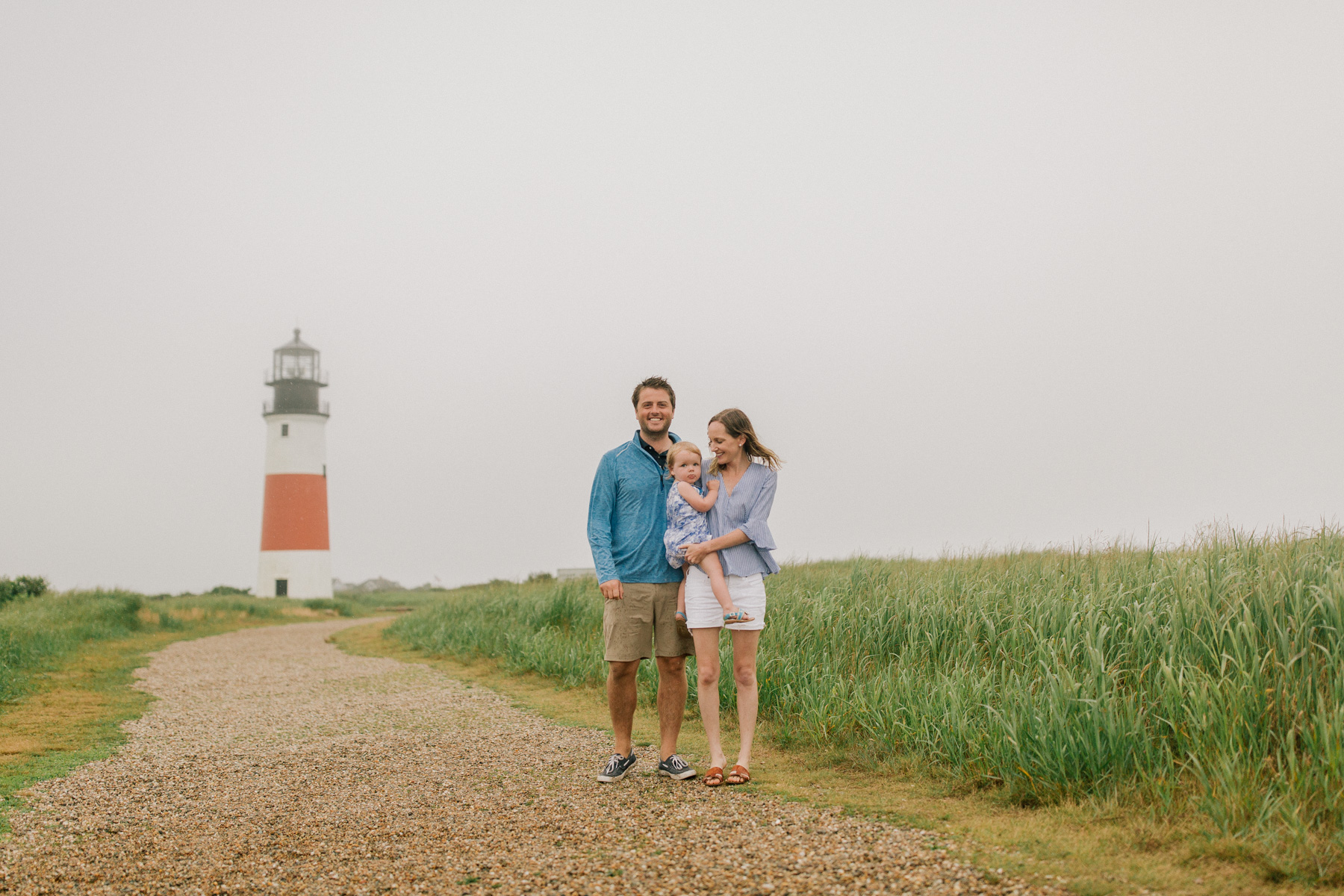 Shop the post:
Tuckernuck Top (It also comes in white, navy and black. I'm wearing a size small here, and it's perfect.) / Vineyard Vines Shorts c/o (Have you seen the new arrivals?!) / Everlane Sandals c/o / Emma's Vineyard Vines Dress (Old, see newer Vineyard Vines dresses for girls here.) / Emma's Jack Rogers (Only $35 right now!) / Sammy's Cork Jack Rogers