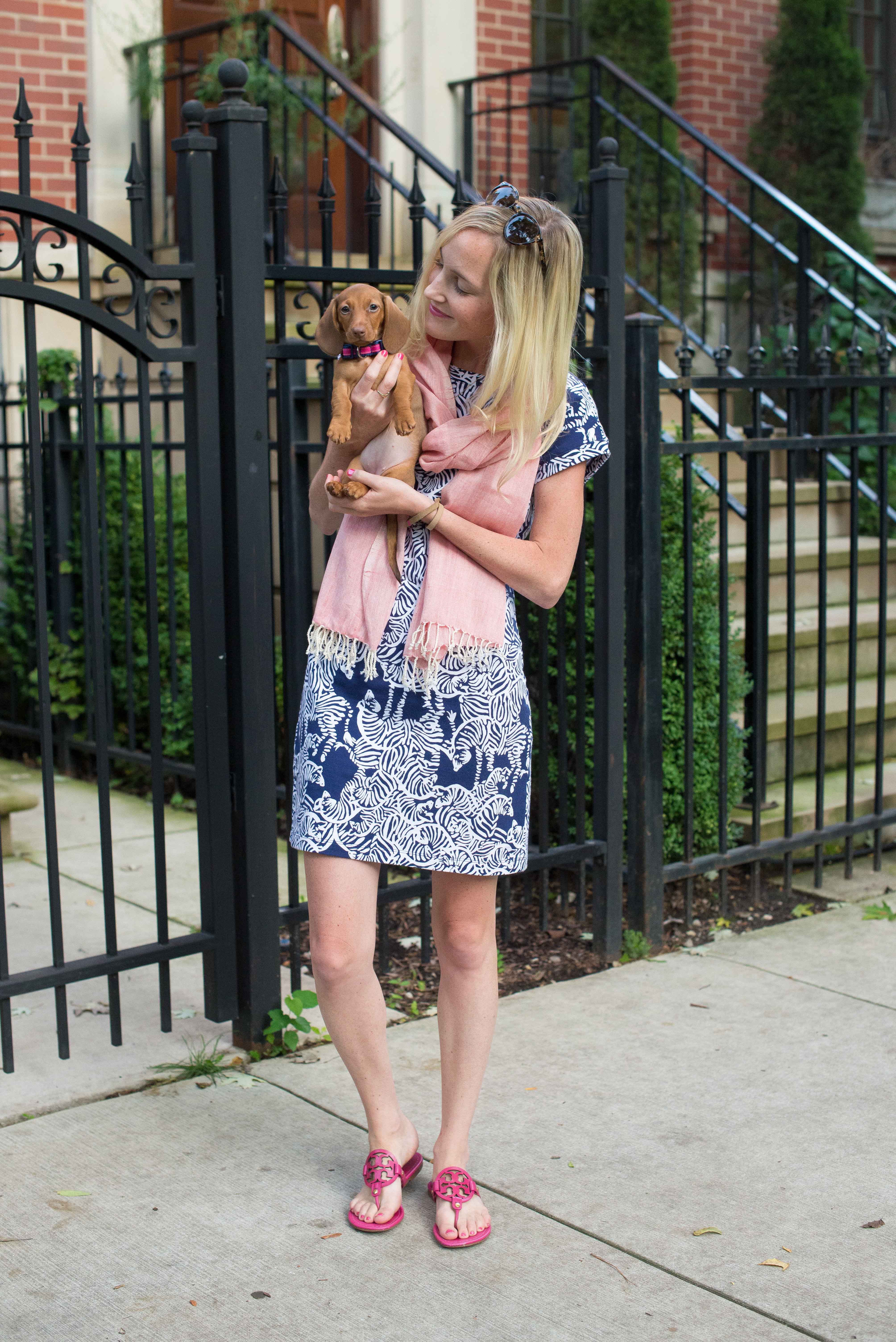 fashionABLE Scarf and Wrap Bracelet (c/o) / Lilly Pulitzer Dress (From the "After Party Sale." Still available here, print can easily be found on eBay, and find similar t-shirt dresses here.) / Tory Burch Sandals (Several colors on sale here. I recommend going up a full size. I normally wear a 7, and took an 8 in these.) / Kate Spade Scalloped Bag (Old, but I love this brown scalloped bag!) / J.Crew Earrings / Kate Spade Sunnies (Old, newer styles here.) / Clinique Lipstick in "Pudgy Peony"
Today, Noodle and I are featuring a scarf and bracelet from fashionABLE, a company whose mission is to create sustainable business in Africa and improve the lives of African women. It aims to do this by partnering with manufacturers with fair wages and hiring practices as well as helping women start small business cooperatives. fashionABLE believes that when we invest in a woman, statistics demonstrate that she will have a life-changing impact on herself as well as her family and community.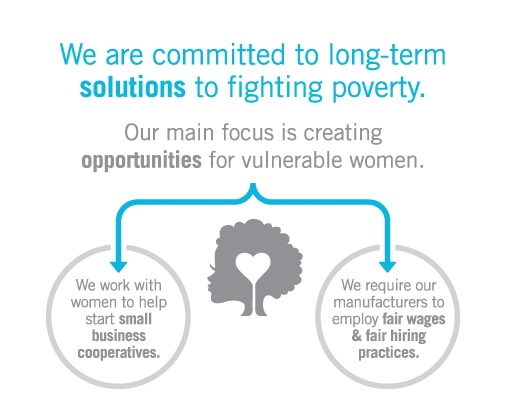 While living in Ethiopia, founders Barrett Ward and his wife Rachel saw firsthand how extreme generational poverty and financial hopelessness forced large numbers of young girls and women into prostitution. So many of them were desperate to leave the sex industry but felt trapped. They didn't want be dependent on charity, but they needed a way to support their families.
Upon understanding the great need for alternative opportunities and rehabilitative support, Barrett and Rachel started fashionABLE. Today, with the help of the Women at Risk, International organization, the company gives the women job opportunities and counseling as well as a chance to become healthy and productive members of society. The best part? The company's mission is working. Read some of the women's empowering stories here! They're amazing.

The products these inspiring women create are stunning, too. Some of my favorites are the Mamuye tote (see above), Tigist clutch and Selam infinity scarf. (Seriously: isn't that tote beautiful?) Shop the full collection here, and remember: when you make a purchase, you are ABLE to provide women with dignified, consistent employment that allows them to break the cycle of poverty. And women are ABLE to make better choices. :)
Want to get involved? Apply to be a campus rep or intern/volunteer, work for fashionABLE, or simply spread the word!