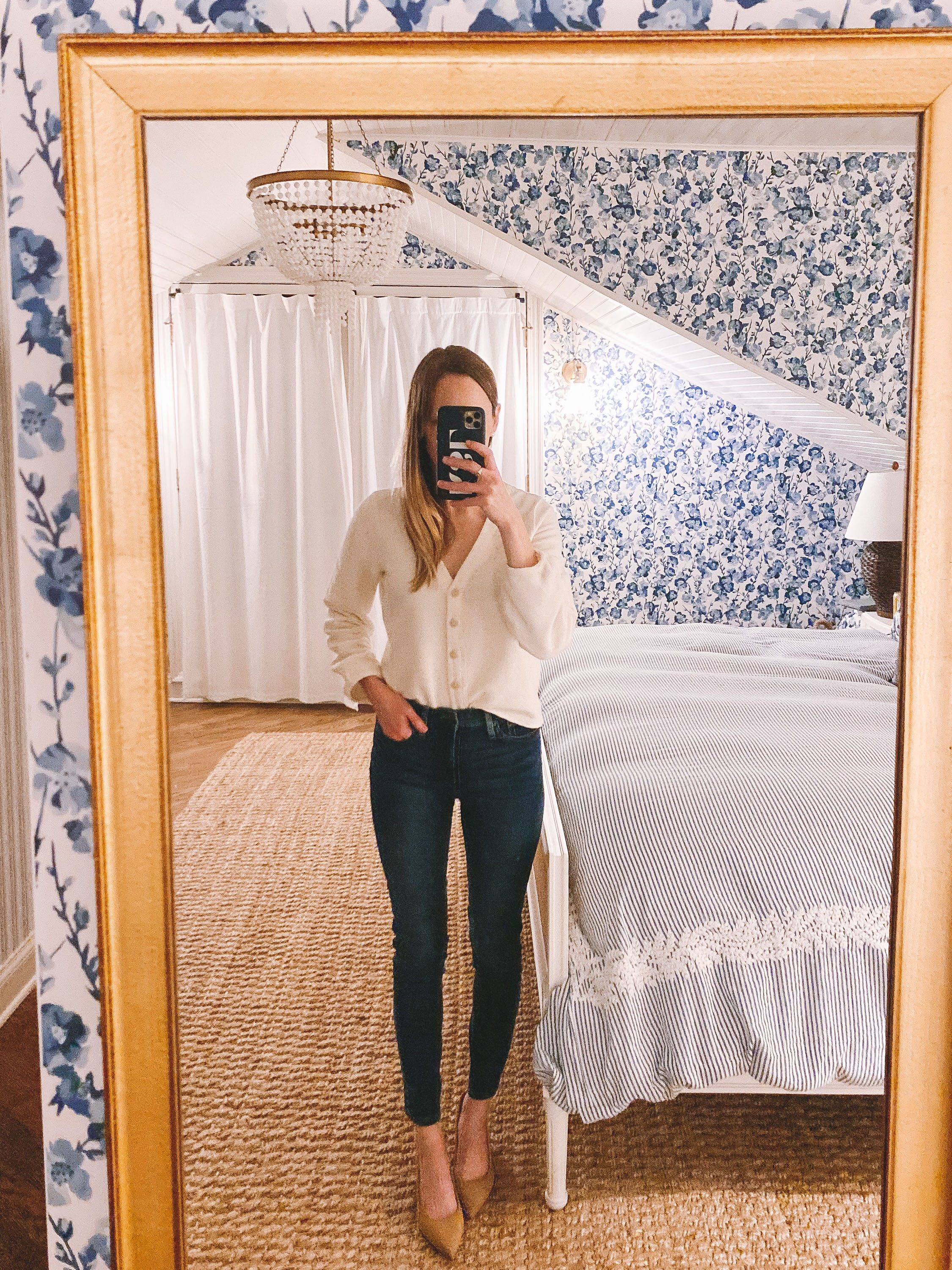 J.Crew Factory Cozy Jeans (Under $40 and AMAZING. So soft and warm! TTS.) / Laney Pumps / Madewell Texture & Thread Top / Tde. Phone Case / Master Bedroom Details Here
Three things:
J.Crew Factory came out with "Cozy Jeans," and they're under $40 and AMAZING. Factory was never really a go-to for jeans for me, but I ordered two pairs recently (the Cozy ones and this pair of white jeans) and both fit and feel like $200 designer denim! Amazingly flattering and unbelievably soft yet substantial. I don't know what they did, but they've created some masterpieces here, haha. Of course, now I really want to try this pair of lighter skinny jeans and this darker wash pair, too. (Note: I found the white pair to run a bit large. I would recommend ordering your regular size or one size down if you like your skinny jeans super tight like I do!)
Have you heard of Texture & Thread? It's one of Madewell's lines, and it consists of pieces that are amazingly comfortable–kind of like your favorite sweatshirt–but that also help you look put-together. So. Great. The Texture & Thread top I'm wearing in the above photo is sadly sold out, but there are a few other awesome pieces that are available. My faves are this side-button top and this ruffled neck top.
Sorry about all the iPhone mirror selfies. It's been snowing for roughly a week here in Chicago, and while I did manage to shoot one outfit, I figure that my day-to-day casual looks are perhaps a little better right now anyway. January is tough, but if you're super into basics and cozy clothing that also looks somewhat polished, I AM TOO, and you're in the right place. 😜
Okay! On to this week's Recent Finds: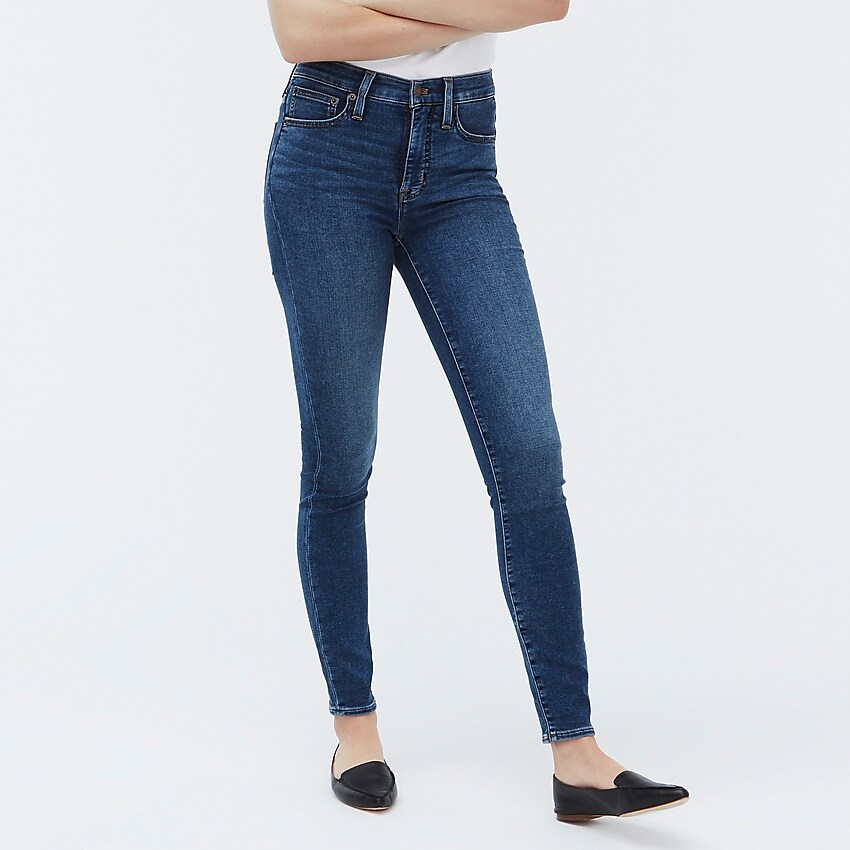 As I mentioned in the above paragraphs, these jeans are phenomenal. AND UNDER $40! They're so soft, cozy and warm. TTS. Get them. I promise that you'll love them!