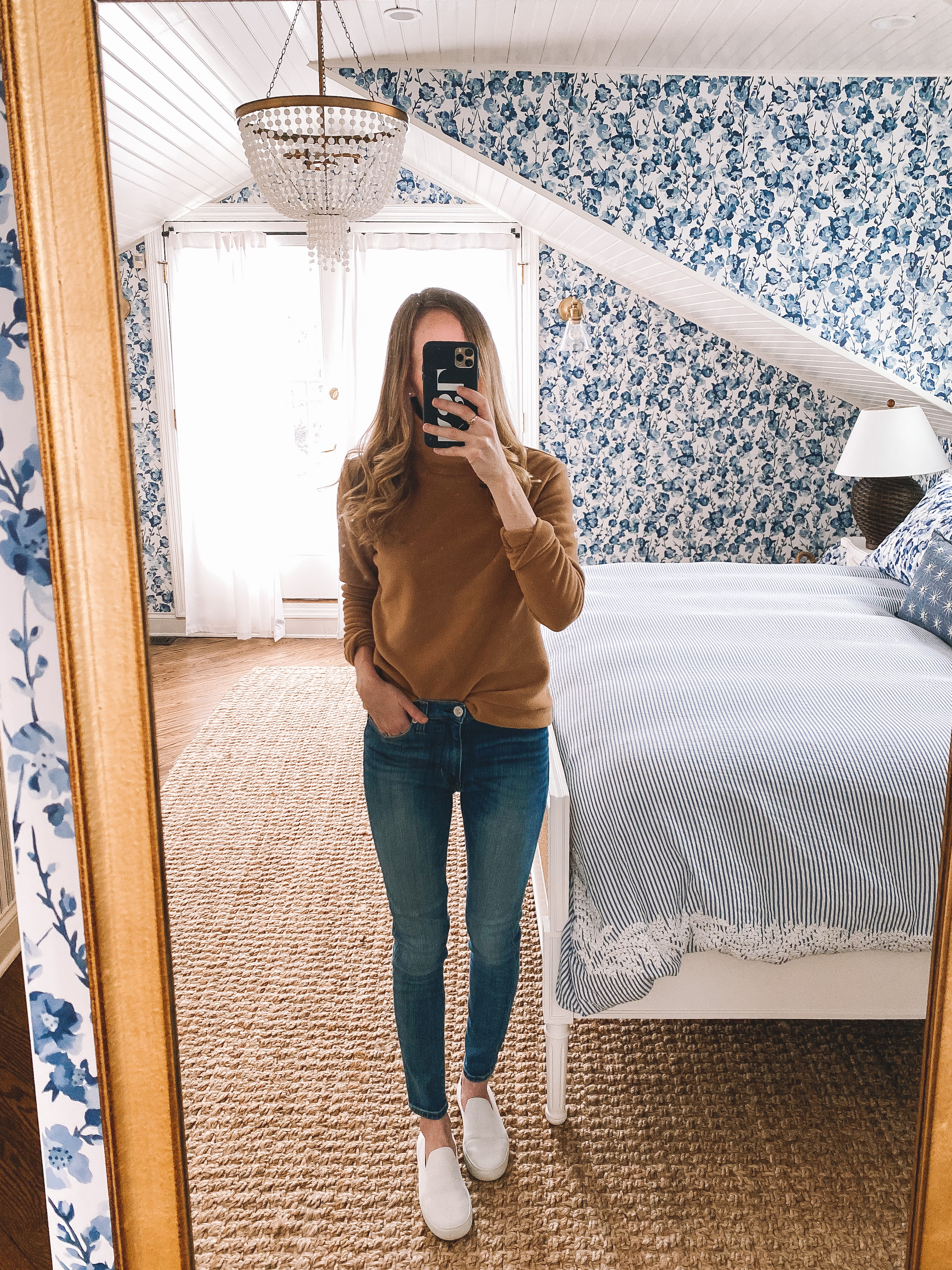 Dudley Stephens Camel Fleece (The camel color is sold out, but I also own the blush color–which is fully in stock–and LOVE IT. It's very similar; just a little lighter.) / Hudson Jeans (On major sale!) / Rothy's Sneakers / Tde. Phone Case / Master Bedroom Details Here
And we're back! Emma has been really sick; we pulled her out of school on Friday, and today was a little rough, too. (Though her fever broke and she's definitely on the mend!) But yeah: Apologies for all the mirror selfies as of late. 😂 While this month is almost always like this for us–battling illnesses, juggling travel, and trying to recover from the holidays–I'm excited to try to get back in the swing of things after the long weekend.
Anyway, on the wardrobe front, I normally find myself drawn to staples in January; a return to basics and what's easy. Curate a closet of classic and practical pieces and you'll never have trouble getting dressed in the morning! Of course, you'll find a few staple pieces below… but here's what I have my eye on: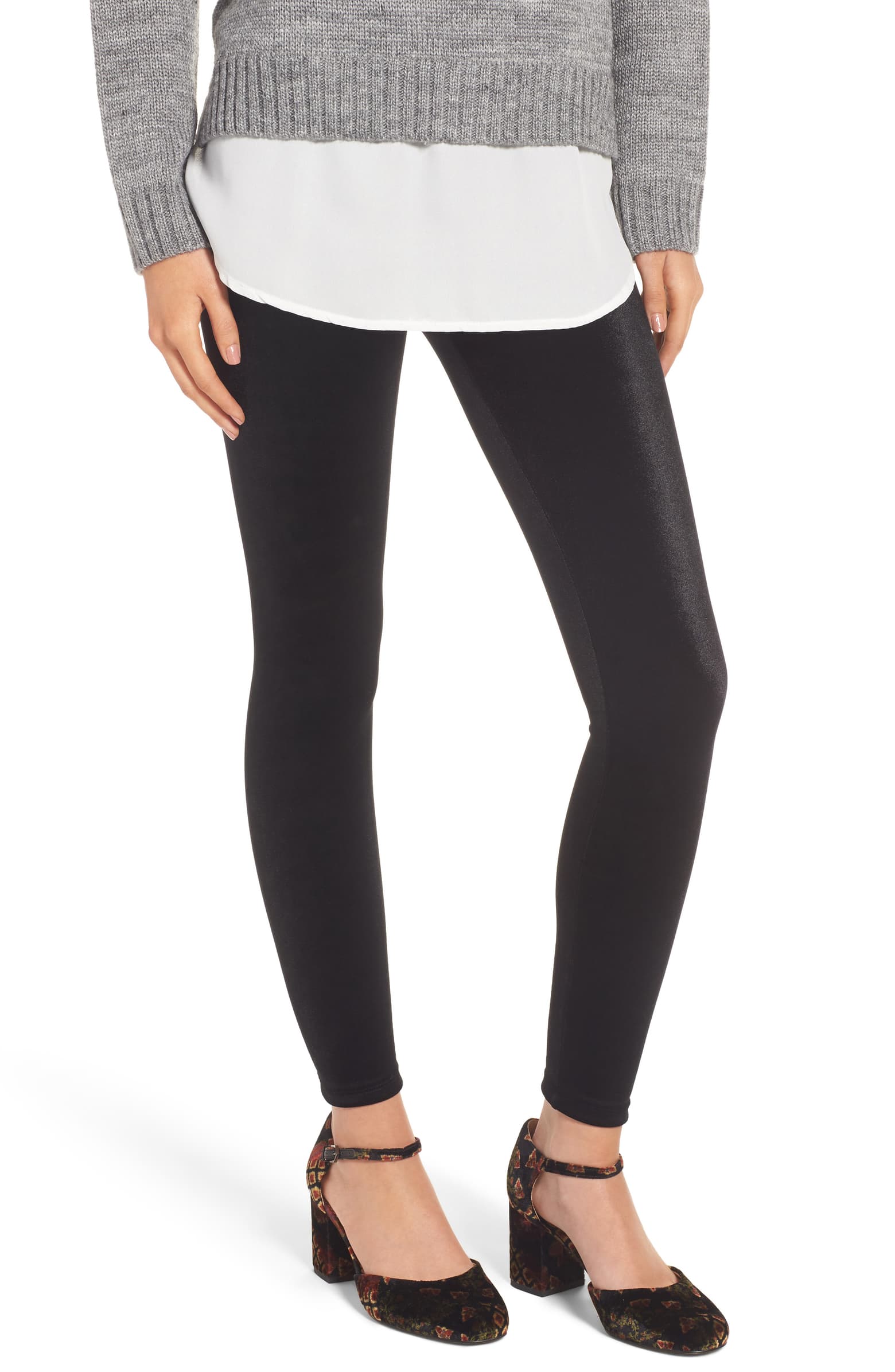 These are my favorite velvet leggings because they're so thick and warm for winter. But have you seen that J.Crew's version–the runner up, and absolutely fabulous, too–is on MAJOR sale?! *Use code "LONGWKND."* Like, what? The price is phenomenal.