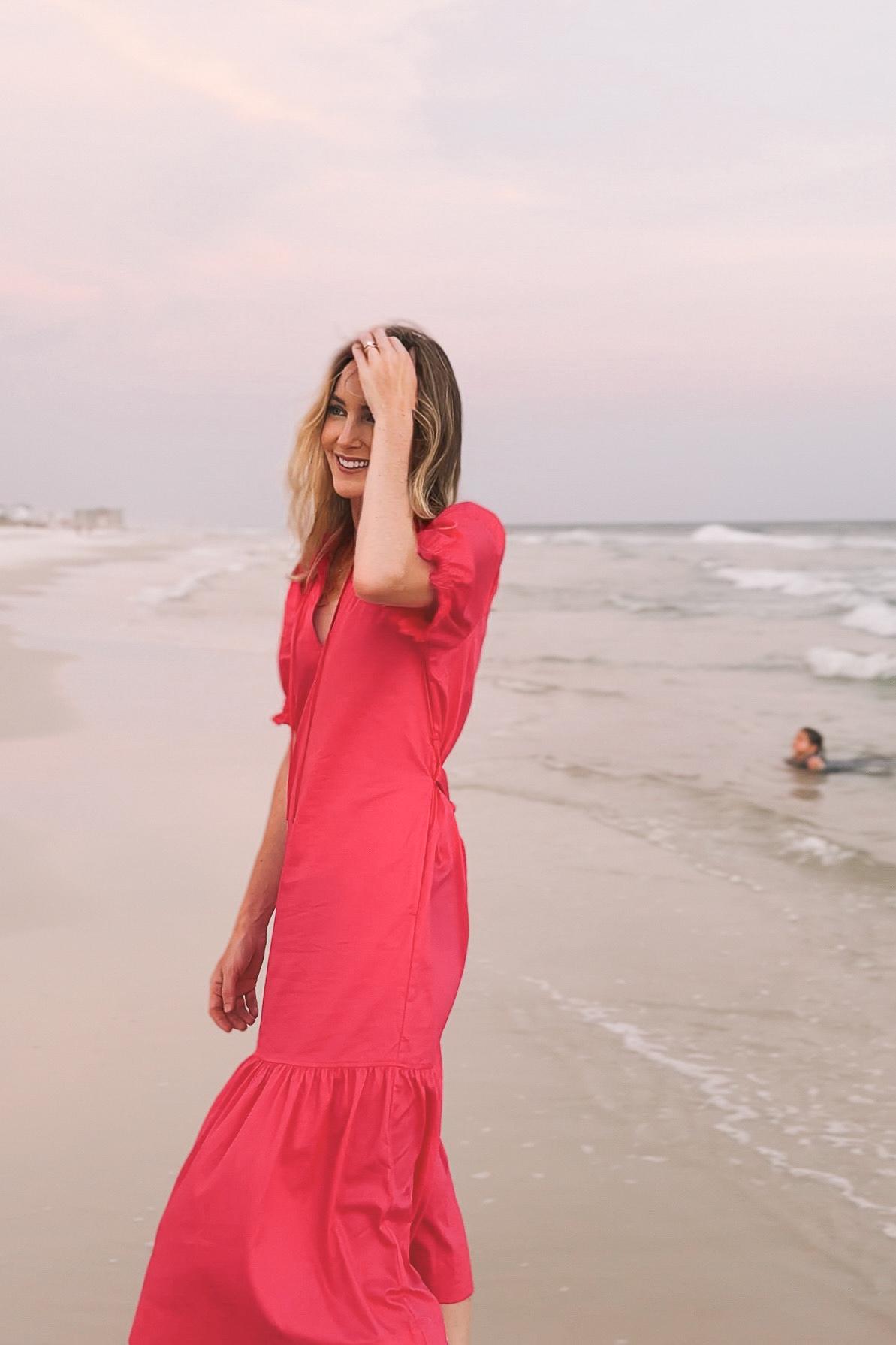 Pink Dress / Girls' Jumpsuits / Mitch's Tee / Mitch's Shorts
Our last night on Rosemary Beach in August was quite the magical one.

As any parent knows, it takes a lot to get little kids down to the beach. So we ditched the gear—even the swimsuits. as evidenced by a soaking wet Lucy 😆—and opted for a no-stress, junk-free evening as the sun sank beneath the waves. We only stayed about an hour, but it was lovely… and I definitely think one of those family memories we'll all have forever. ♥️
I wore this beautiful $36 hot pink dress from Free Assembly, which also comes in olive green and black—perfect for fall. Love that the bow can also be worn behind the back (as I've tied it in these photos!) and that the dress has pockets. Similarly, the girls' $20 jumpsuits (which they LOVED), have functional pockets. They also come in both navy and a deep red, which works great for back to school. Finally, Mitch's terry shorts made the man very happy. ;) As most of you know, he likes to wear shorts year-round, even in Chicago. So this cozy material will be great for that!
Every time I shoot for Walmart, I'm blown away by the gems that I find on the site. And this time was no exception! Thanks for making our last night picture-worthy!
Shop the post:
Pink Dress / Girls' Jumpsuits / Mitch's Tee / Mitch's Shorts
Sponsored by Walmart.