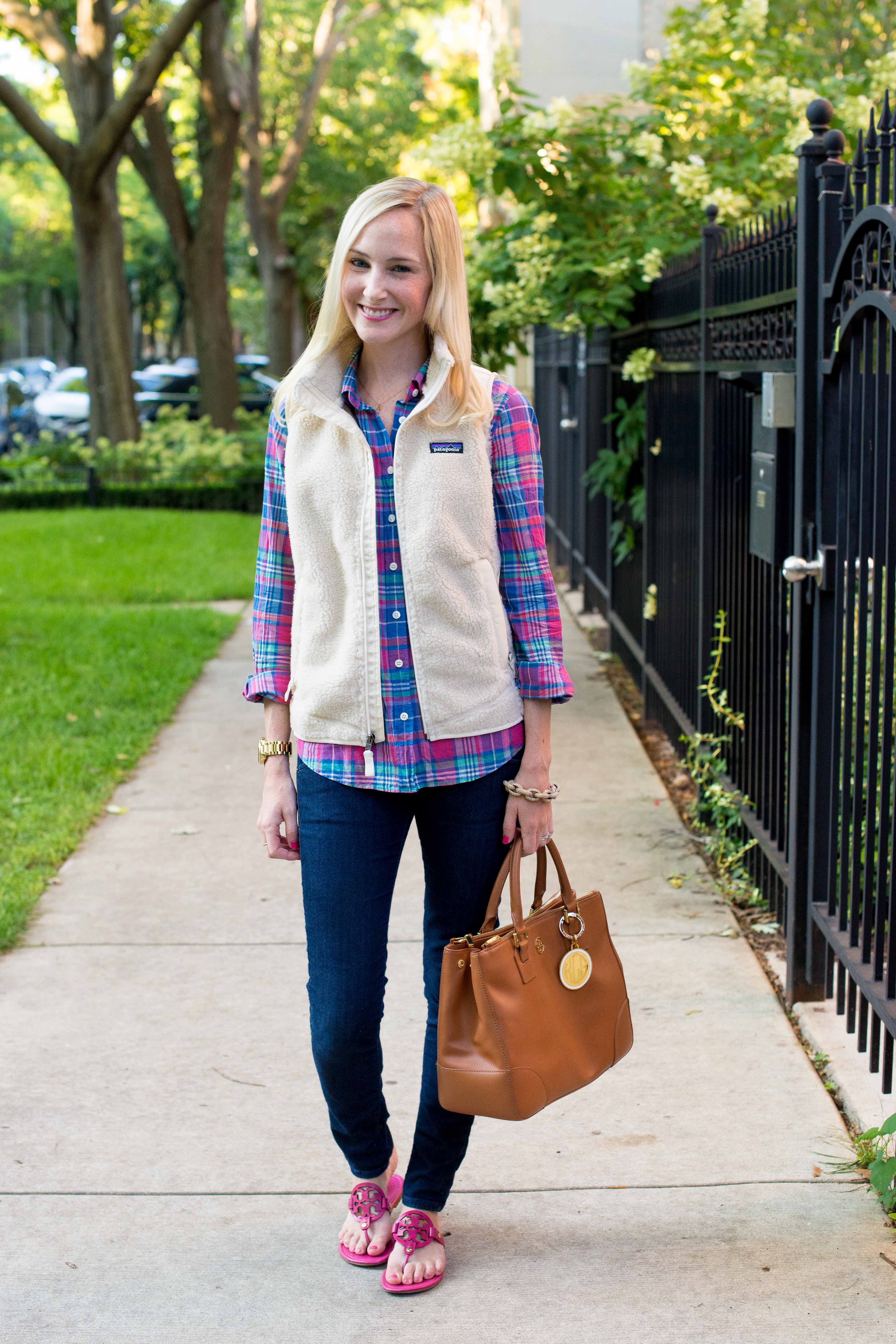 Patagonia Vest (Free shipping!) / Hudson Jeans (Less expensive here) / Tory Burch Sandals / J.Crew Factory Shirt (Old, current favorite plaid shirt here) / Tory Burch Tote / Cinco Powell Tag (c/o) / J.Crew Bracelet / Michael Kors Watch / Dogeared Necklace (c/o) Shopsense
While I'm sad to see summer fade away, I can't get enough of the crisp weather that's graced Chicago as of late. This past weekend was gorgeous. The humidity left us, the days were warm, and the nights had a slight chill to them. Last night, I actually broke out my Patagonia Retro-x Vest. So cozy. Huzzah!

I adore vests. I love how comfy they are, that they're less confining than jackets, and that it's totally acceptable to wear them indoors. (I'm always cold.) I'm kind of embarrassed to admit how many vests I own, so let's just leave it at "a lot." I'm trying to be good this year, and not acquire any more, but there are just so many fabulous options available right now. (Resisting… resisting… resisting…) Below are my faves!
BTW: Mitch and I were floored by how quickly the classroom fundraising project was completed after last week's post! Your generosity and thoughtfulness was overwhelming. For those of you who have asked whether you can still donate, here is a new project. (Please use the code "INSPIRE" so that your donation is doubled.) From the bottom of our hearts, thank you!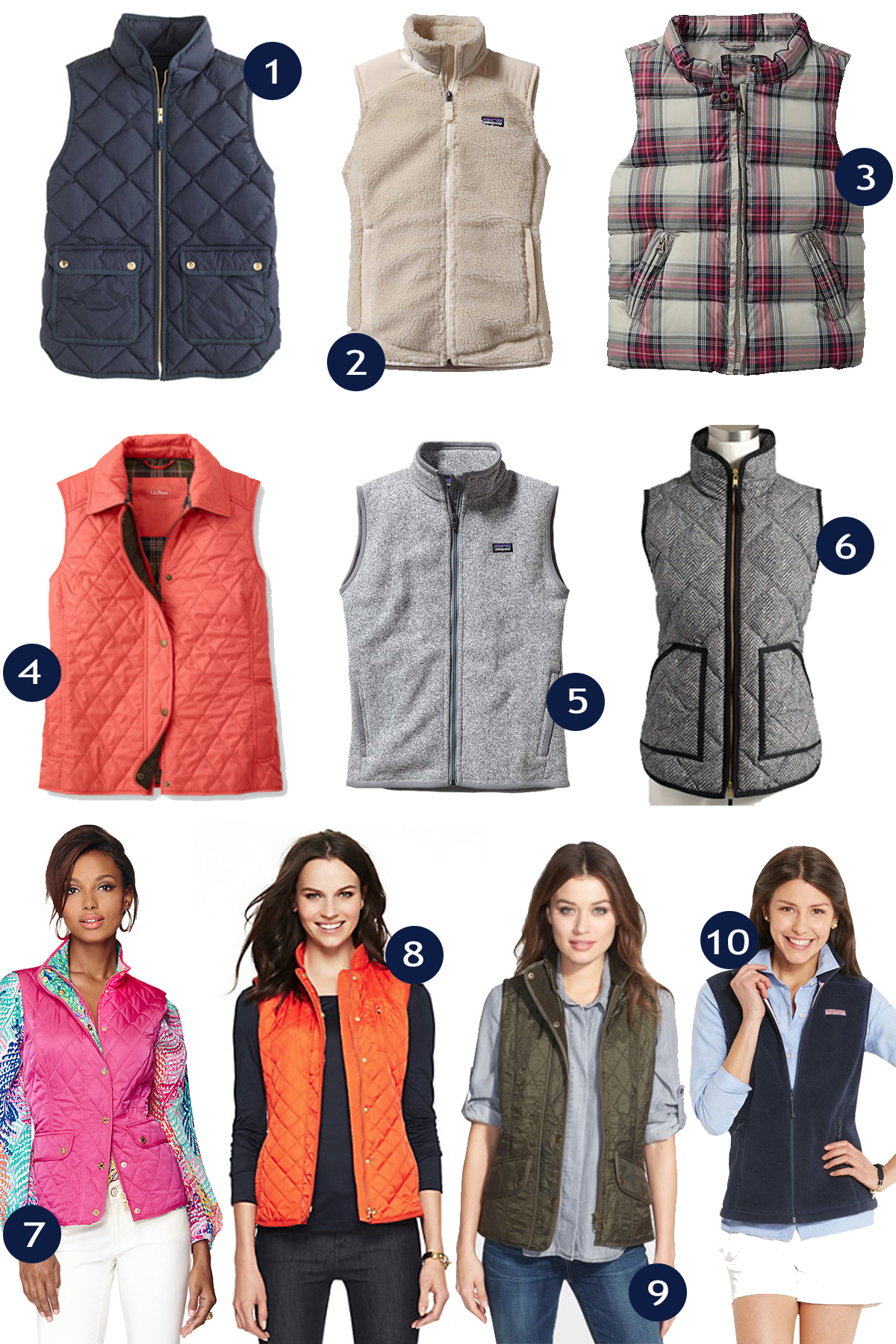 One (also in pinstripe) / Two / Three (Kids')