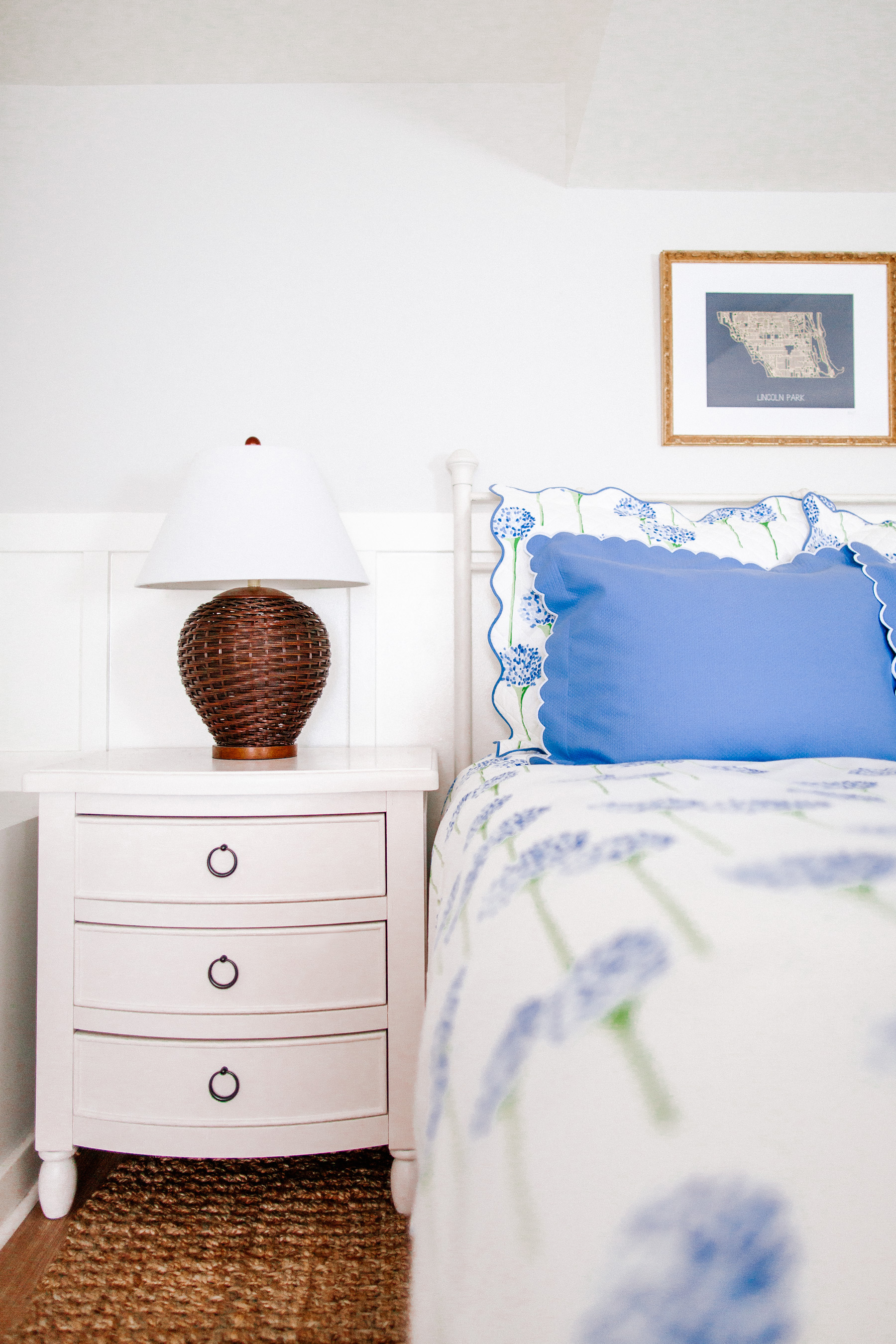 Matouk Scallope Shams, Hydrangea/Allium Duvet Cover (Similar Here, Here and Here), and Hydrangea/Allium Euro Shams
If you caught this recent post, you know that Mitch and I have been trying to update our master bedroom and make it feel more mature. The space previously looked dark, cluttered and busy, and to be honest, our style has changed since we first threw it together! (And we definitely threw it together, considering our gut renovation was completed riiiiight before Emma was born. 😂)
We're not completely done with the master, but we wanted to show you the progress we've made so far.
Some of the best suggestions we received (from you!) were to:
We implemented the suggestions today, and WOW. What a huge difference for not very much work! I'm so grateful that you guys are better at this than I am. ;) It went from feeling unfinished to finished in a matter of an hour.
Tonight, I wanted to highlight my favorite part of the project thus far: the hydrangea bedding and scalloped accents. (The flowers are actually alliums, but come on: they really do look like hydrangeas. 😜Also, I totally channeled my inner Mackenzie Horan in picking this out, hehe.)
It's all from a company called Matouk, part of Bloomingdale's luxury bedding department, and it's the nicest bedding I've ever laid eyes (or myself) on. ;) When Mitch and I were in Rhode Island recently, we were so excited to see that Ocean House in Watch Hill and the Weekapaug Inn both have it in their hotel rooms. (It's that gorgeous!)
Shop The Preppy Hydrangea Bedding

We were amazed by how instantly the bedding brightened up the space, and we also couldn't get over the quality. Yes, it's certainly an investment, and one that's likely suited for my readers who are in their forever homes and/or interested in spending extra for that kind of quality. But it's so substantial, and feels vastly different than anything else I've ever owned. Ocean House-standards, if you will. ;) It'll last a lifetime, for sure!
I should note that ours seems to be selling out somewhat quickly, but you can find super similar options here, here and here. (Really obsessed with this duvet cover!)
I'll be sure to do full reveal once we finish the other half of the bedroom, but for now, here's the progress we've made so far as well as some of my favorites from Matouk.
Thanks for all your help, Friends. :)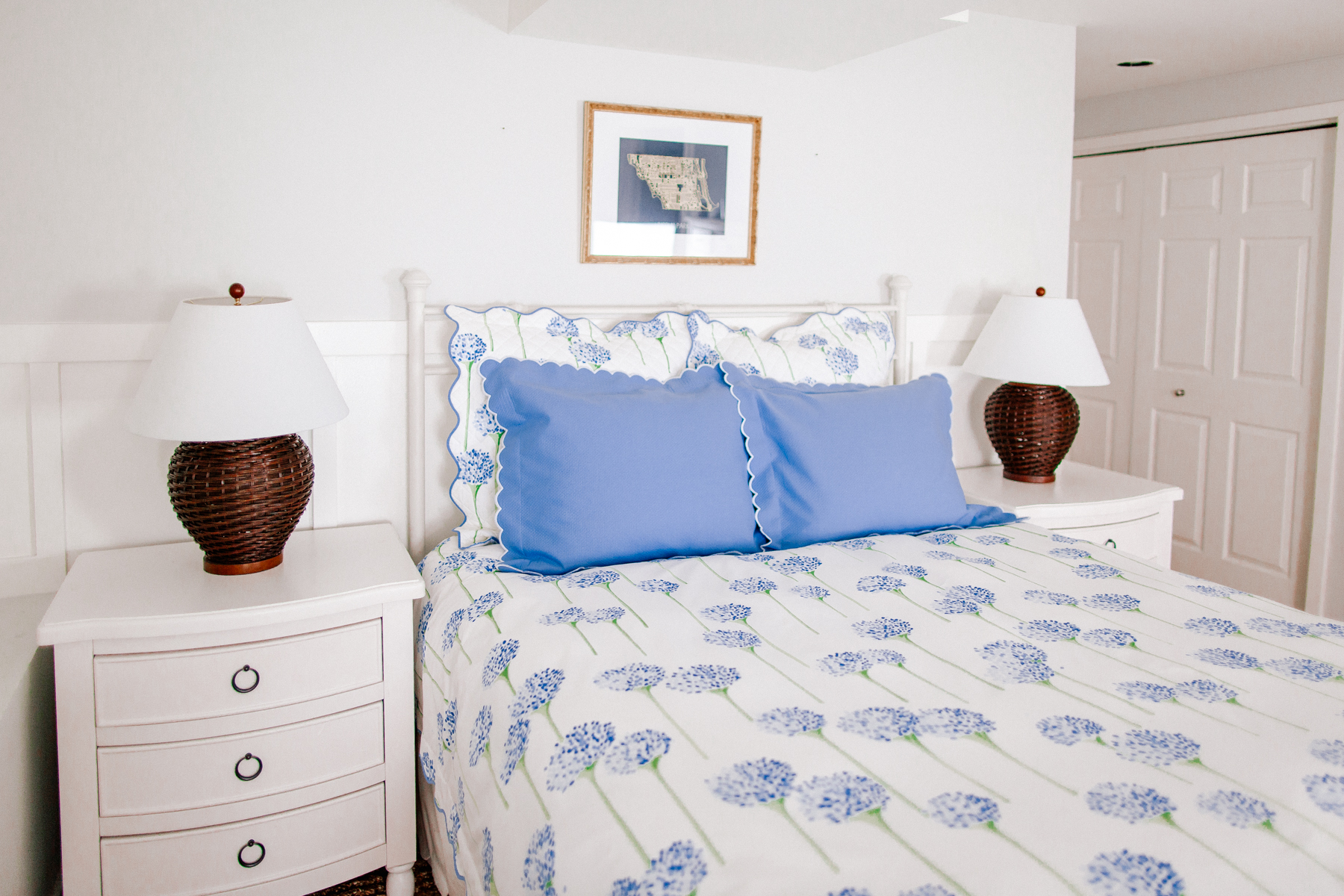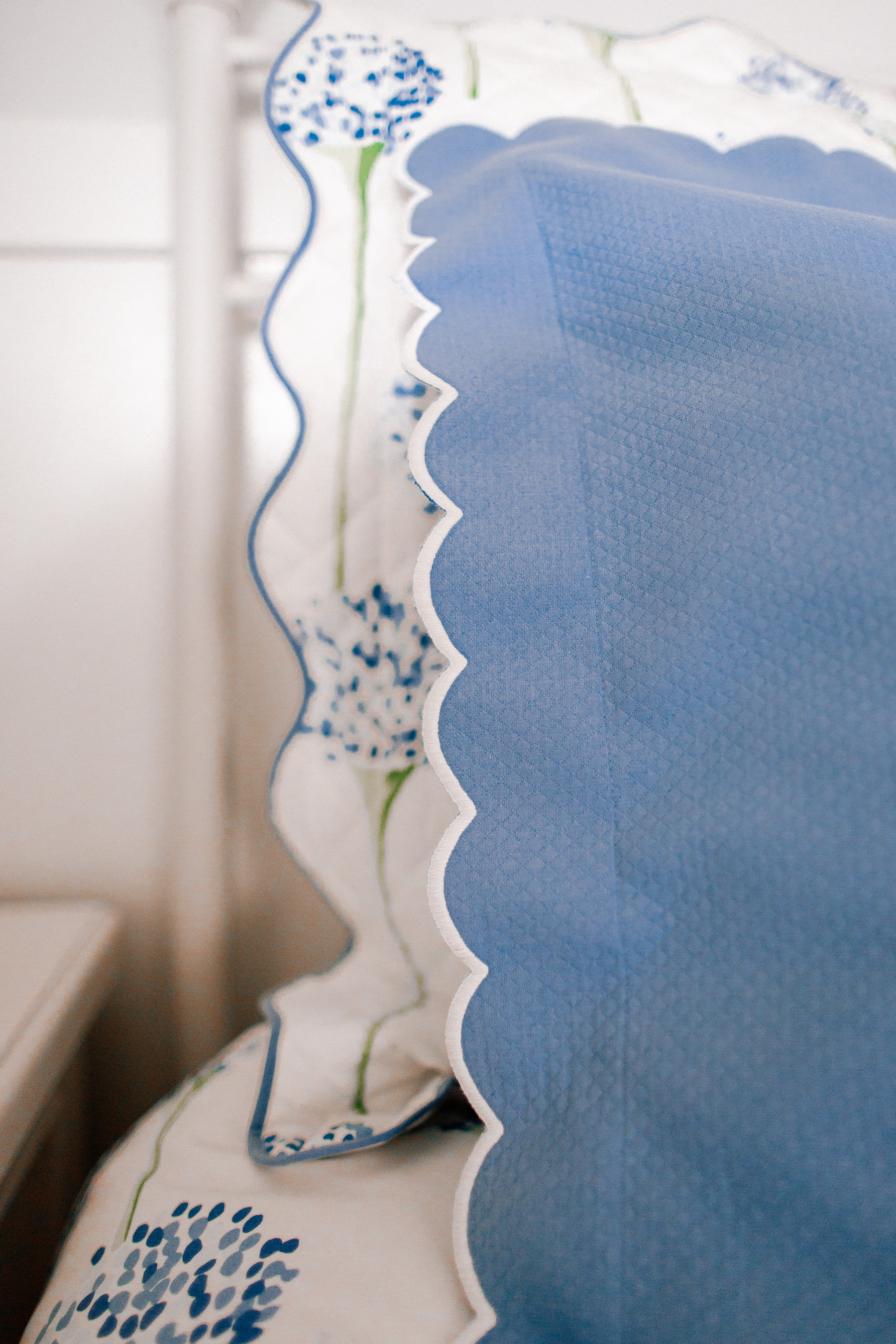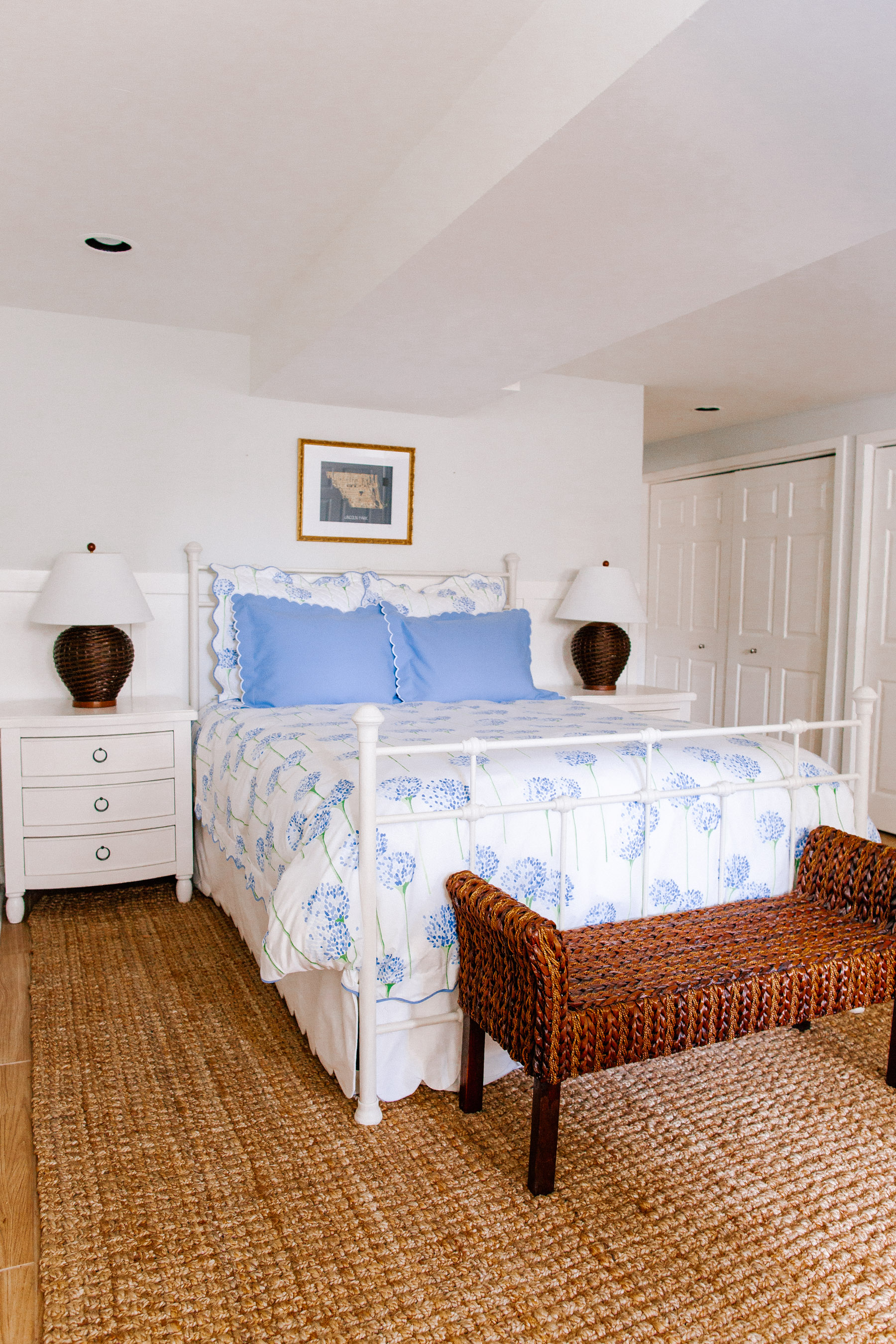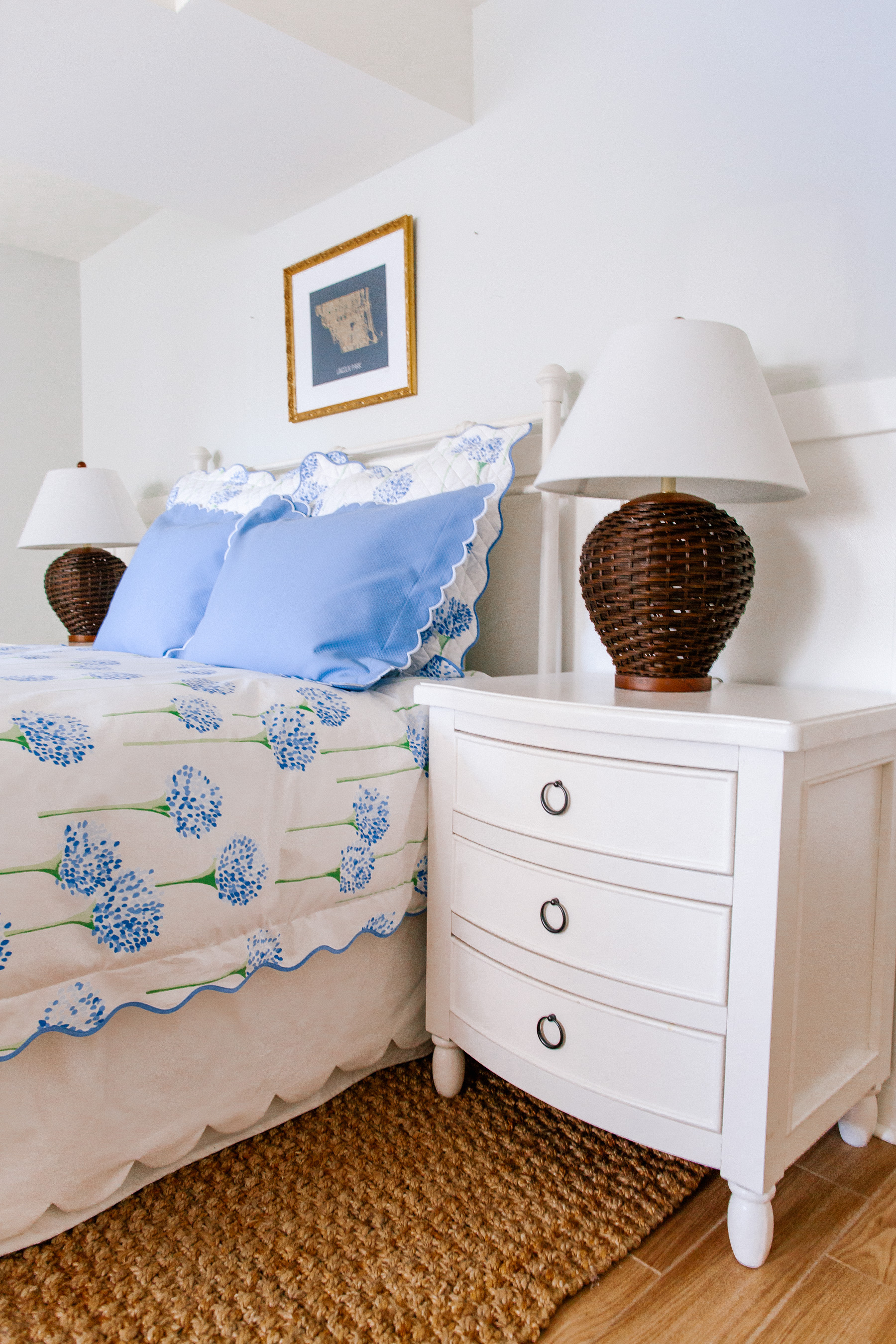 Shop the post:
Matouk Scallope Shams, Hydrangea/Allium Duvet Cover (Similar Here, Here and Here), and Hydrangea/Allium Euro Shams

This post is sponsored by Bloomingdale's, but all opinions are my own. As always, thank you so, so much for supporting the partnerships that keep Kelly in the City up and running!