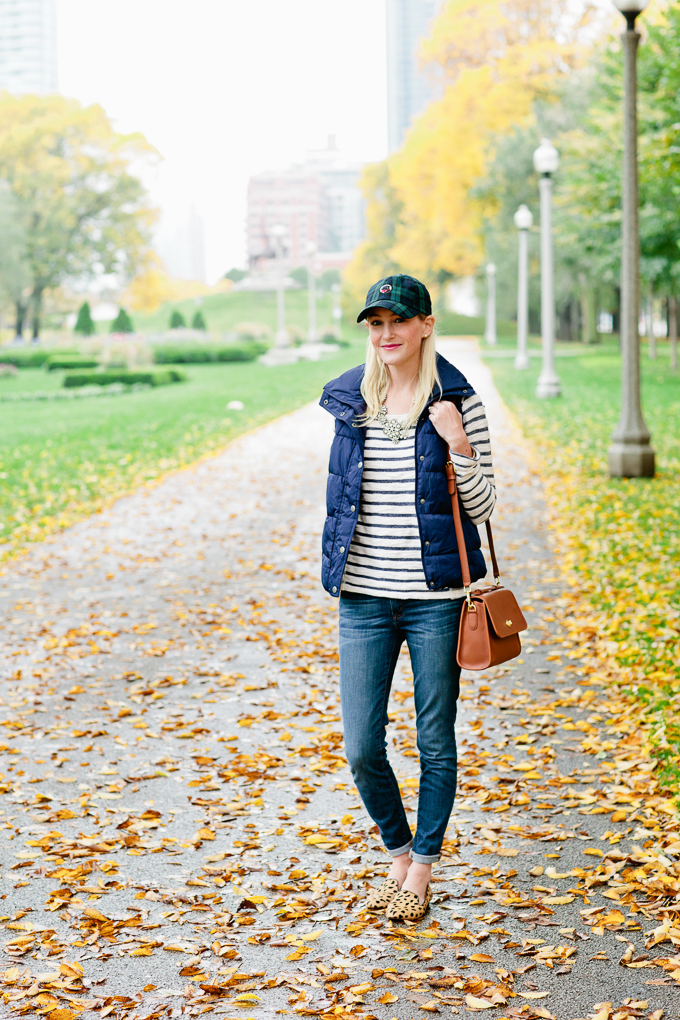 Today, I'm featured on The EveryGirl, and I'm so excited about it! I've been a TEG reader and fan for a long time, so it's a huge honor for me. :) Eeeee!
For the post, I styled two outfits with seasonal classics: the puffer vest and the cable knit sweater. Old Navy graciously invited me to shop their fall/winter lines to help create the looks, and I pulled everything else from my own closet. I'll admit I was a bit nervous about it all–I mean, styling for my own blog is one thing, but for a TEG + Old Navy feature? Gulp!–but I really like how the looks came out! And I love that both ON pieces are beautifully made and affordable.
I had a great time working with Jess, TEG Fashion Editor and blogger behind The Golden Girl Blog, and Cassandra, professional photographer and blogger. Seriously, such fun, sweet girls. Be sure to check out their blogs! They're incredible. And how amazing are Cassandra's photos? I apologize for including so many of them in this post (I know that's a blogging faux pas), but I am just blown away by their quality, composition and style. Sigh. Cassandra, I want to be you, haha.
Anyway, a huge thank you goes out to The EveryGirl and Old Navy for the opportunity! Below are photos from the first look, and I'll be sharing shots from the second look tomorrow. :) (You can see a bunch on TEG in the meantime, though!)
Oh, and too funny: I'm pretty much the most conservative girl you'll ever meet, and I had to switch my tops in the middle of Chicago's Grant Park for this shoot. It was quite the site, haha! Jess and Cassandra covered me up as I yelped. ;) Thanks, ladies!