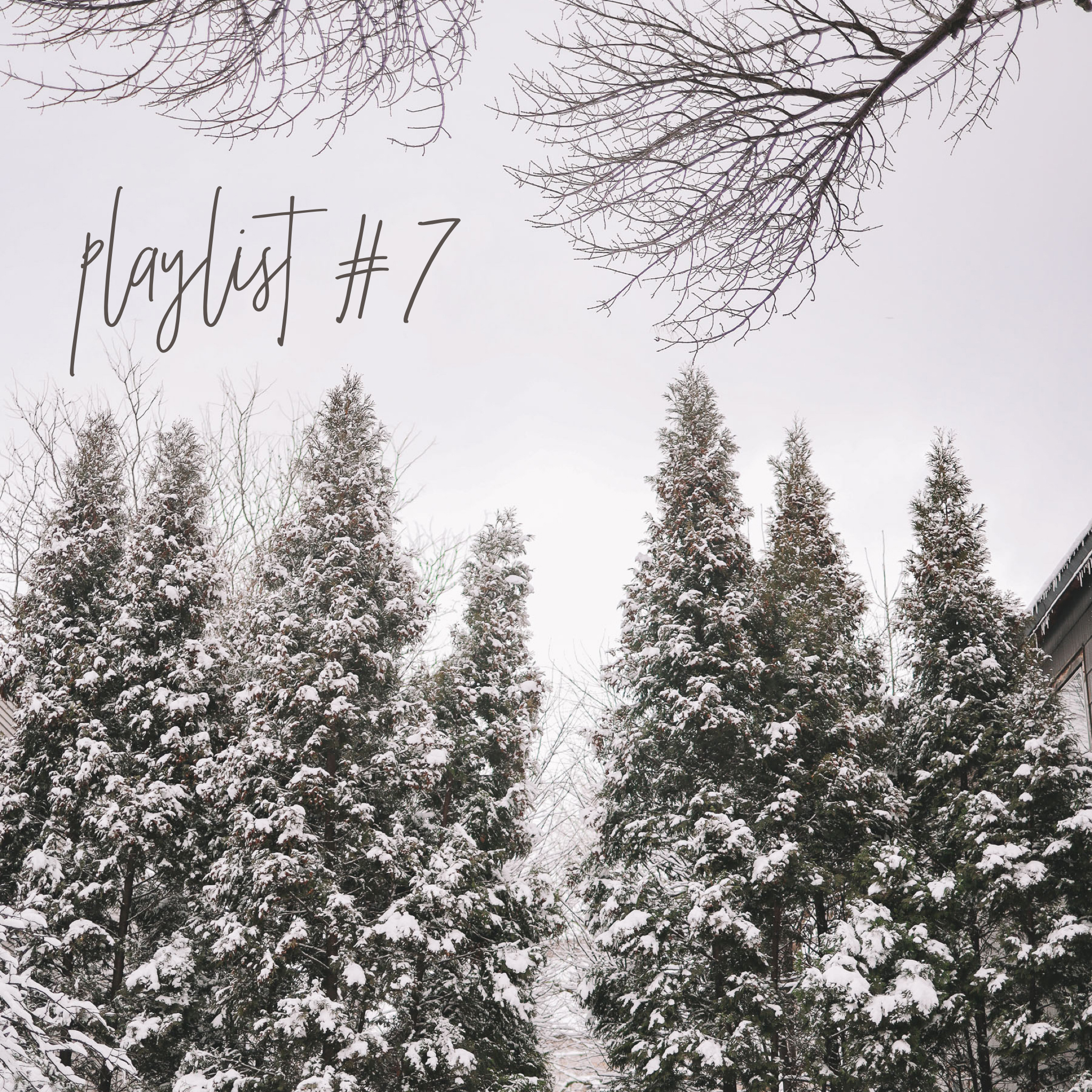 Slowly catching up on publishing my playlists. ☺️ (Here are all of them, in case you're in need of some new tunes!)
Here's #7, and my thoughts on a few songs that hold significance for me:
"Crowded Table" by The Highwomen: This song moves me to tears. The last year has served as a reminder that there is nothing more important than people: family and friends, old and new. They're what life is all about. And as the world slowly starts to heal, and I'm so looking forward to inviting and welcoming everyone back to our table, so to say. I too want a house with a crowded table forever, and I want our memories to run deep. A home full of life and laughter and noise and love. Also, I was just searching for exact lyrics and I found that The Highwomen recently performed this song on Jimmy Fallon! Give it a listen. So good for the soul.
"How Do I Know" by Here We Go Magic: Who here loves going to shows? I adore it. It's the best. It's an ideal date night for me: Getting dinner with Mitch, dancing to songs like this one by bands like this one, and then grabbing drinks somewhere afterwards. We always have the best time. I also have this really great memory of Mitch and I seeing a show with my brother Patrick down at the House of Blues when he was in town a few years ago, and I think about it often; I just can't wait to start going again. SO SOON!
"Mockingbird" by Ruston Kelly: I love Ruston Kelly. He's so ridiculously talented. If you're new to him, this is a great introductory song to his work. I love the beauty and innocence that mockingbirds represent—flashback to literature classes, right?–and I'm always drawn to references about them.
"The Mother We Share" by CHVRCHES (and "Lasso" by Phoenix for that matter): I always try to throw one or two songs from my "youth" into these playlists. This one is another that was often on repeat during our New York days. It makes me think about taking the train down from the South Bronx with my teacher friends, tired and worn but in our 20s and therefore ready to take on the city anyway. We'd almost always land at the bars on the Upper East Side—you know, Ryan's Daughter and all those gems—and drown our sorrows while falling in love with each other. Sounds a bit ridiculous, but it's what happened, haha. Those were some really difficult but great days. (Miss you, Darbs + Erica. Just texted them both because I'm feeling all sappy now, and Darby and I were saying how fun it would be to go back to that time for a weekend. But then we reeled it in and said that perhaps our livers would only be able to handle one day. TRUTH. 😆)
Listen to the whole playlist here!
(Please don't mind the two Christmas songs at the end. I'm a little behind, haha.)