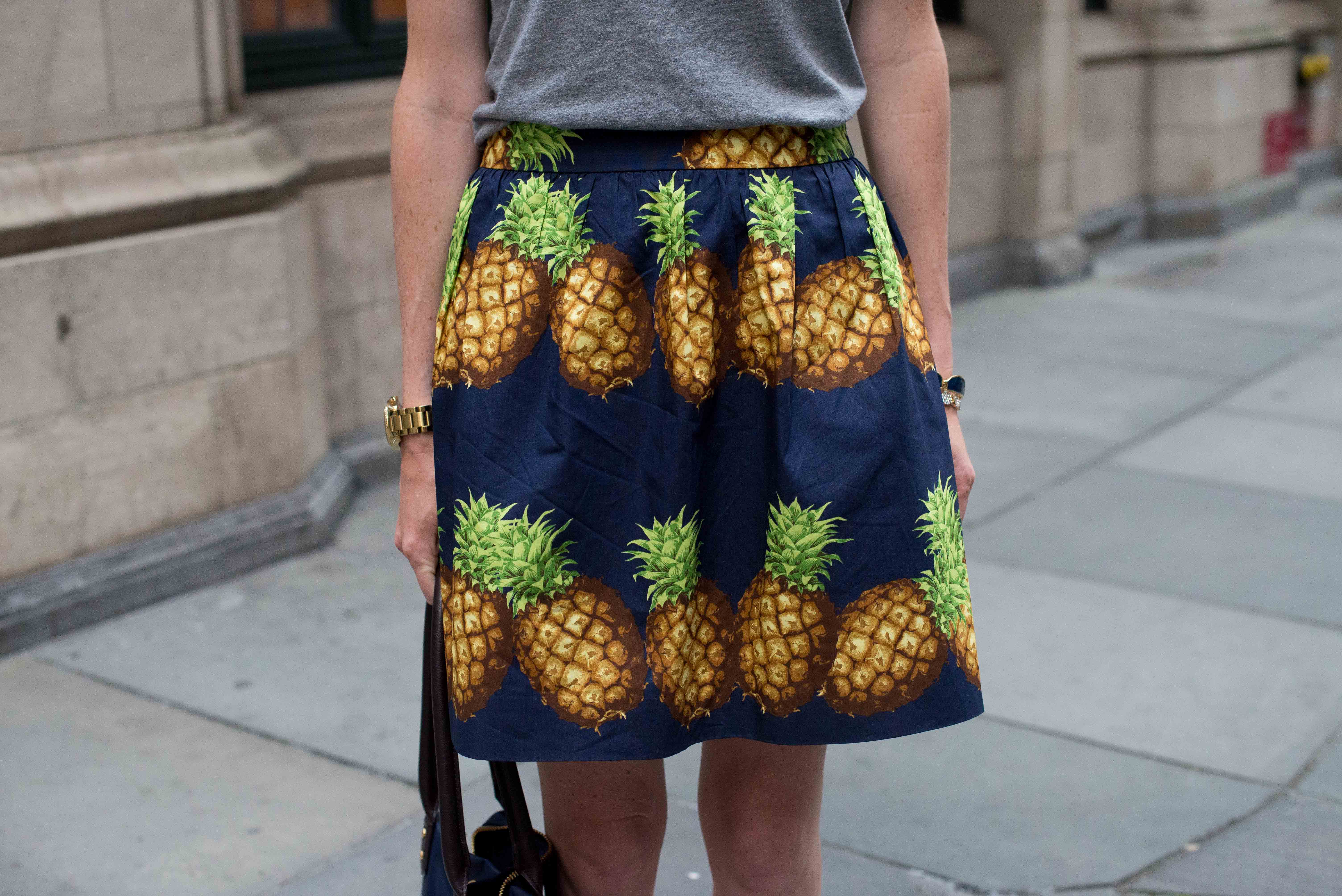 Skirt: J.Crew (Old), similar here in dress version / T-shirt: Target, similar here / Sandals: Tory Burch, currently obsessed with the mint version / Bag: C.Wonder / Bracelets: Kate Spade and Armed & Readi (c/o) / Necklace: Paradise, similar here / Earrings: Tory Burch / Sunnies: Kate Spade (Old), newer styles here
Lately, I've been packing as many city activities into my days as possible, and Saturday was no exception. ;) Mitch and I spent the afternoon together at the Pier 13 Boating Club, and then took the water taxi down to Stone Street in the Financial District to meet up with one of my very best friends Katie. (And her fabulous boyfriend, John!) While Stone Street can get insanely crowded on the weekdays with Wall Street happy hours and such, it's pretty awesome on the weekends. I adore how the restaurants overflow onto the cobblestone streets–so cute!
We also hit up the historical Fraunces Tavern, which you have to visit the next time you're in the Financial District. It was built in 1719, and it's apparently the oldest surviving building in New York City! George Washington also had dinner with and said goodbye to his officers of the Continental Army there. And it's part of the New York Freedom Trail and the American Whiskey Trail. Very quaint, and very fun to wander through its rooms.
At the end of the night, I couldn't handle another goodbye, so Katie and I decided to just say "see you later." (So much easier. And let's be serious. It's not like I'm moving overseas or anything, haha.) I think a trip down to the Shore this summer is in order, Girl. :) Love you!