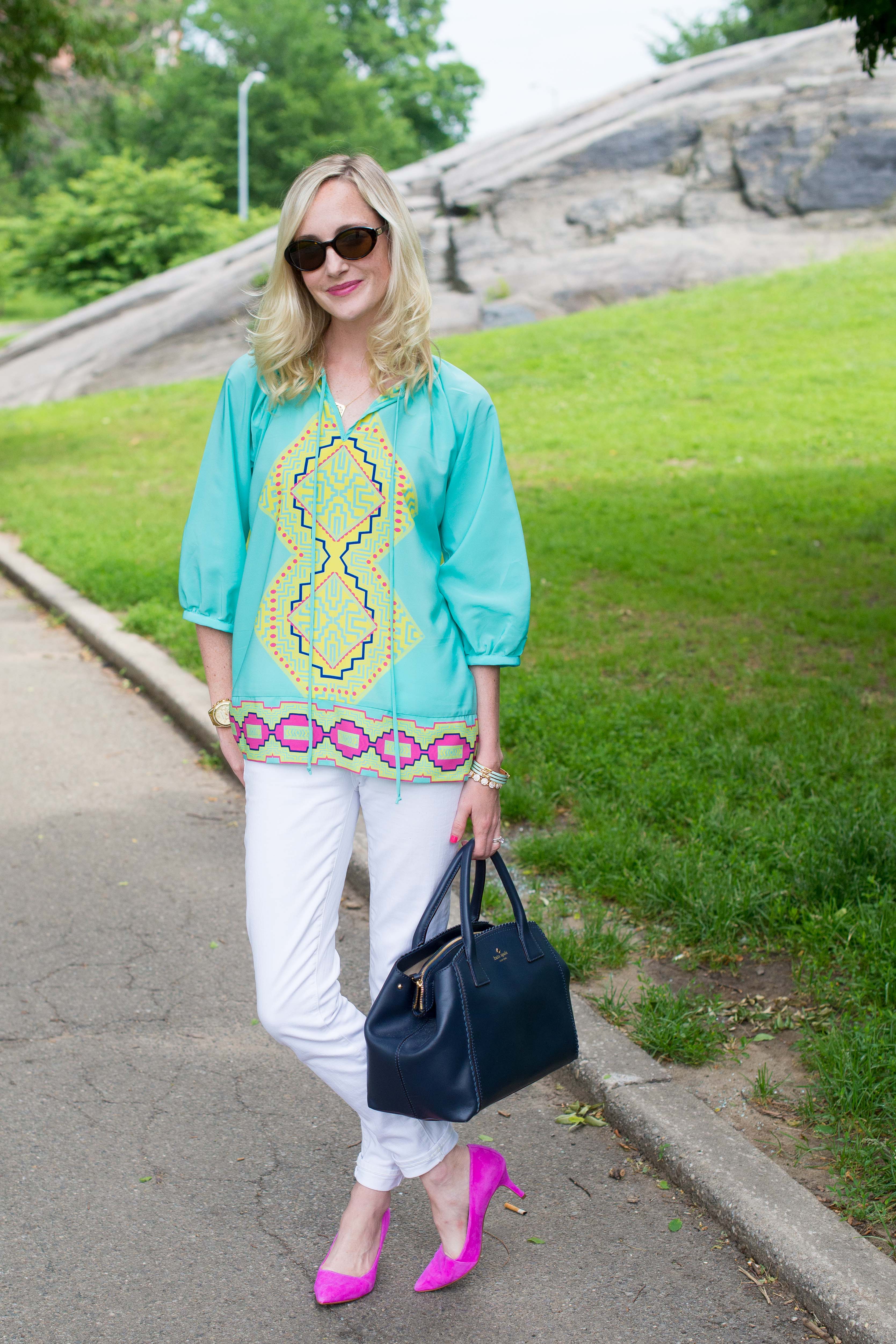 Top: Britt Ryan (c/o), brand available on Tuckernuck, too! / Bracelets: Bauble Bar (c/o) and Armed & Readi (c/o) / Jeans: J.Crew / Necklace: Miriam Merenfeld (c/o) / Pumps: C.Wonder, similar here for a steal! / Bag: Kate Spade (Sold out), ASOS scalloped bag in brown, white and black (And larger white version) / Watch: Michael Kors / Earrings: Tory Burch / Sunnies: Kate Spade (Old), newer styles here / Lipstick: Clinique ("Pudgy Peony")
Normally, I line up blog posts for weekends on Wednesday or Thursday nights around 10 p.m. or so. But when I climbed into bed with my laptop this past Thursday to get the job done, I passed out almost immediately, haha. Oh, well. I guess the lack of posts just speaks to how busy (and fun) this week has been! ;)
So what have I been up to?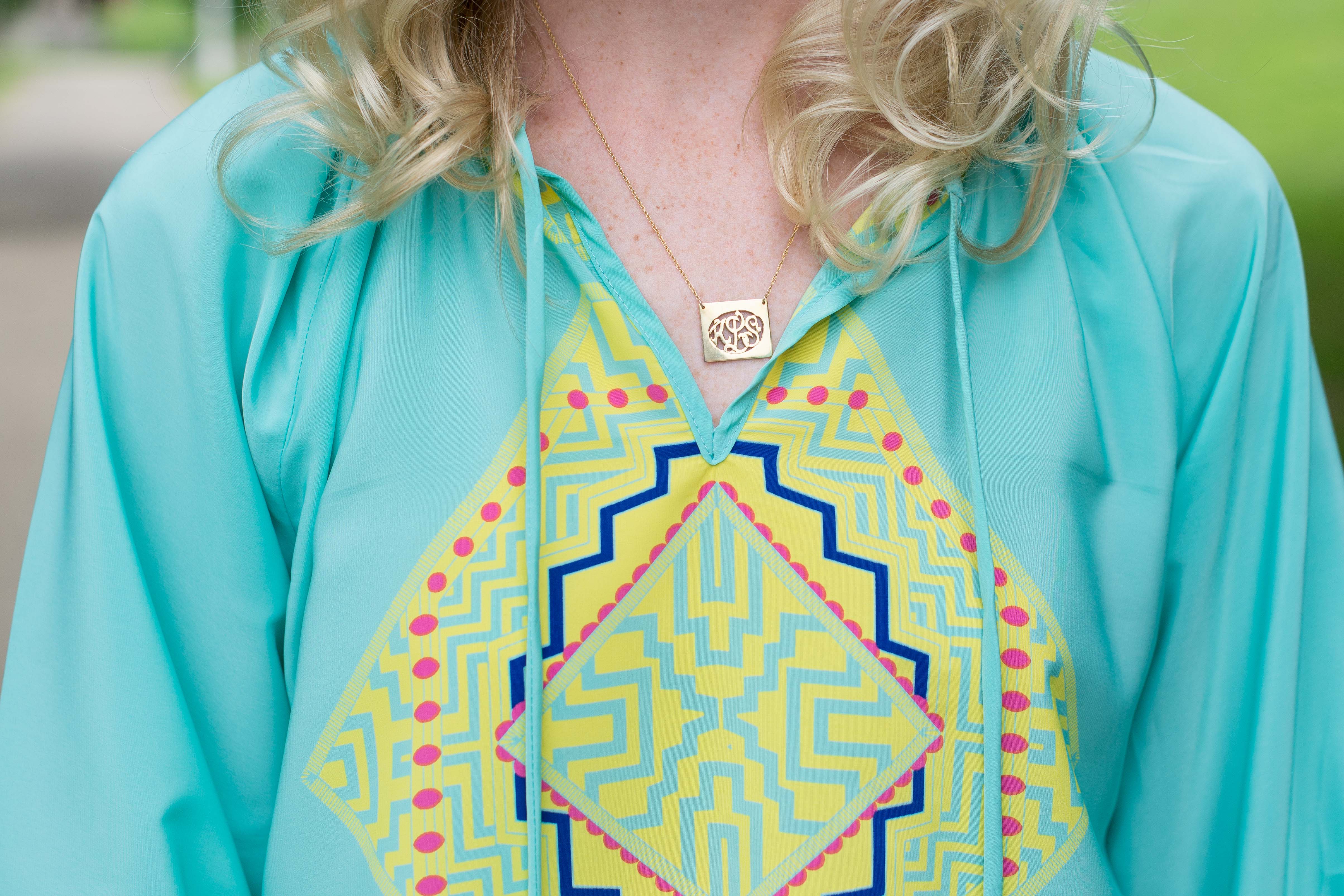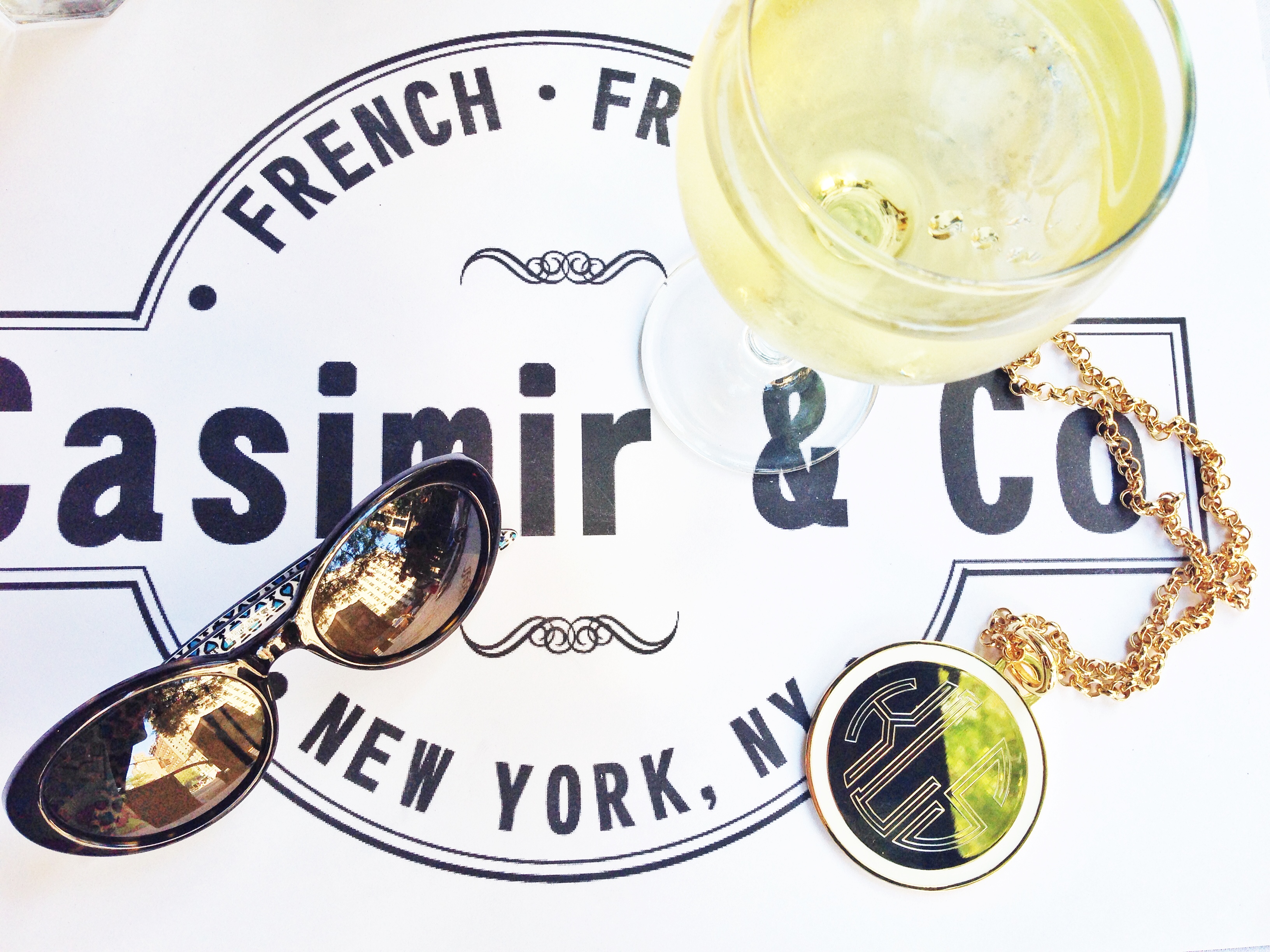 On Thursday, I met with Brooke, co-owner of Cinco Powell, at Casimir & Co. on the Upper East Side. We had the best time. It's funny–I always get a little jittery about meeting with brands, people in the fashion industry, or other bloggers in person for the first time. Conversing with people via e-mail or social media is one thing, but face-to-face?! It can be nerve-wracking! But there are always those people you immediately click with… and Brooke was one of them. I adore her. (She lives with her husband and new baby on the Upper East Side, and is livin' the dream as an entrepreneur!) I also adore her fabulously preppy company that she and her business partner/friend Lobi founded together. Lobi lives out in California, so I wasn't able to meet her, but Brooke brought me up to speed on Cinco Powell's happenings. My favorite products are the Classic Tote, Monogram Tag Necklace, and Tassel. Stay tuned for some fun Cinco Powell features!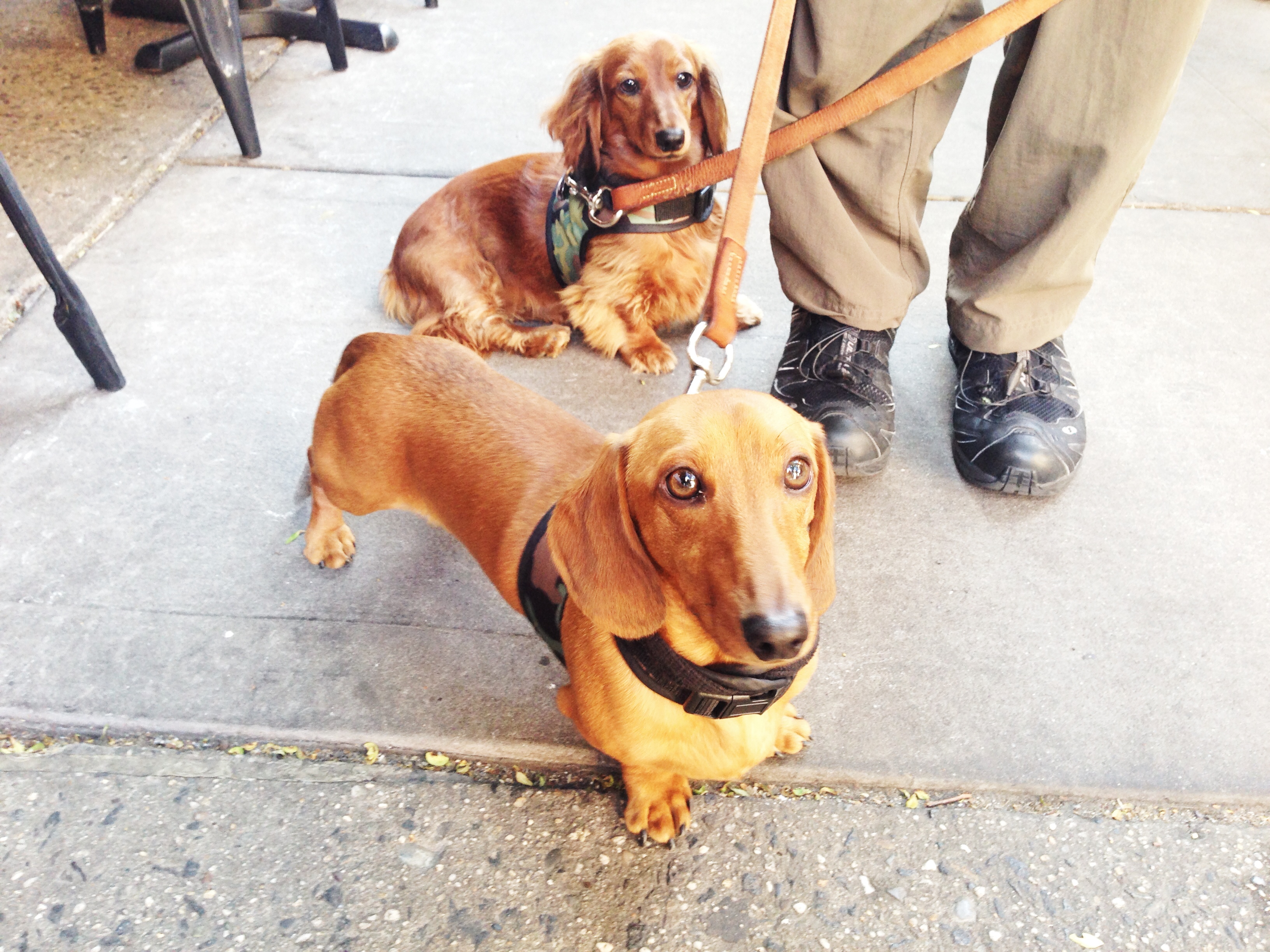 (Oh my goodness. I also ran into the most adorable dachshunds while on the UES. Luckily, the owner didn't mind that I'm a complete nut job!)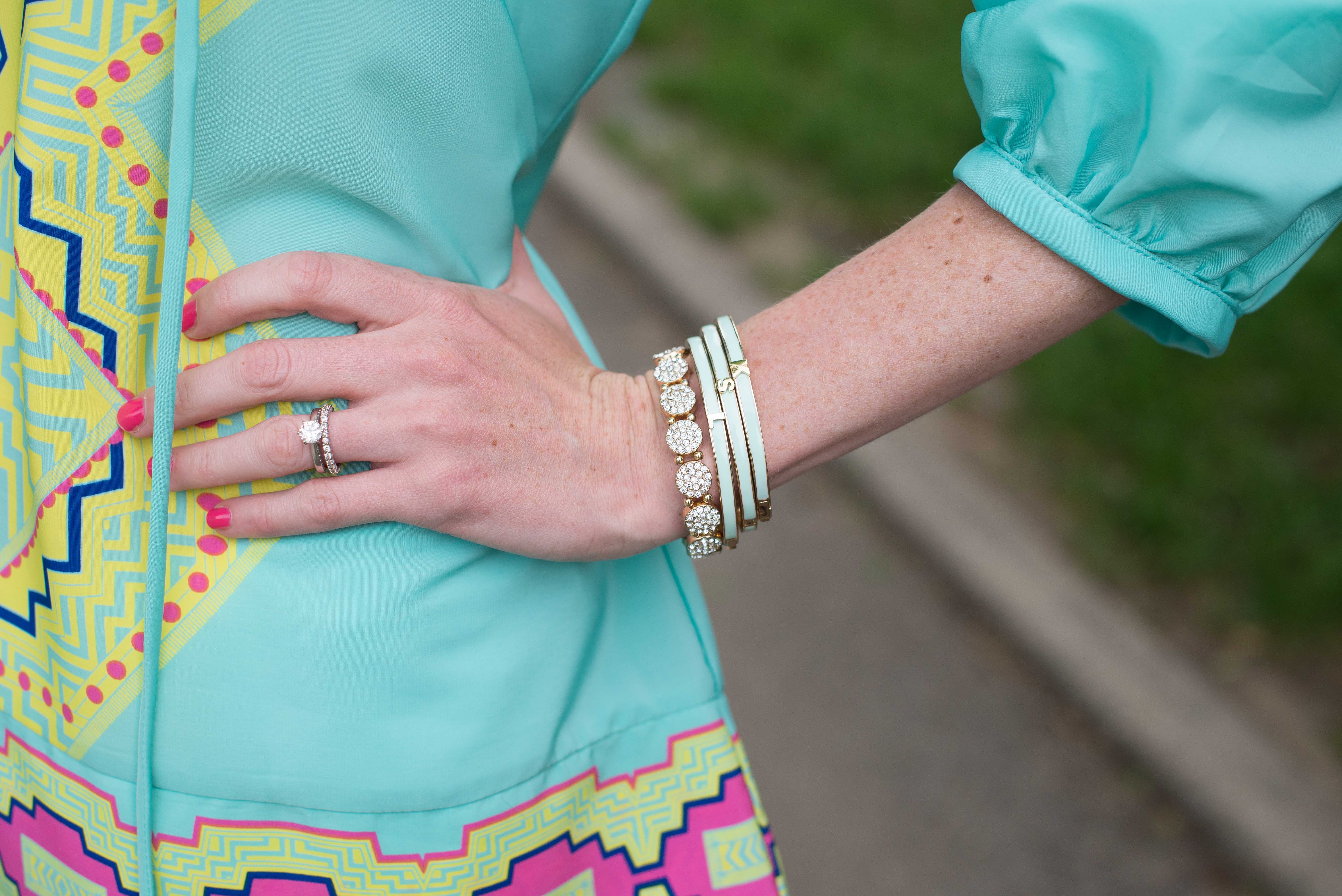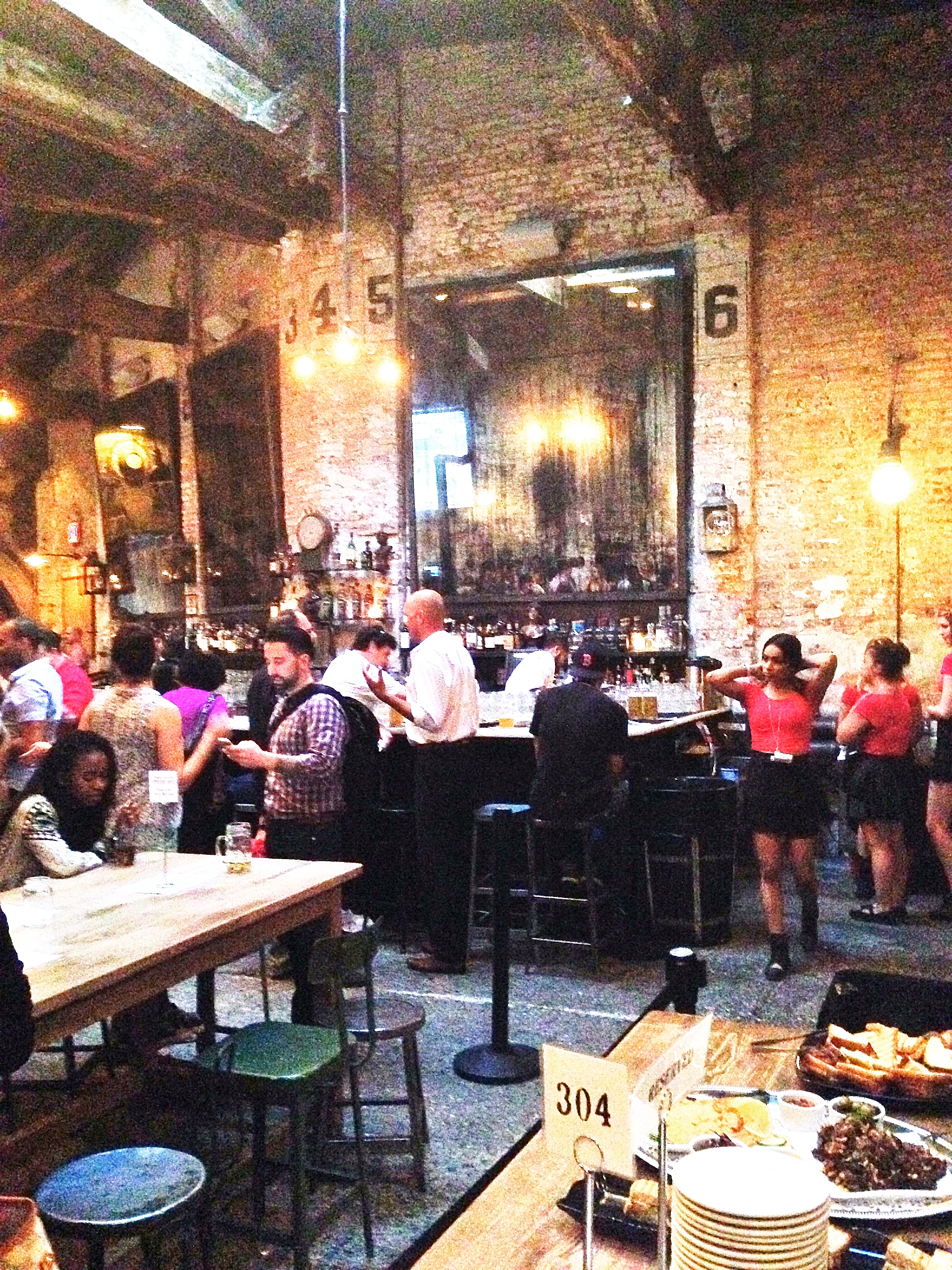 After that, I cabbed it down to Houston Hall, an amazing beer hall in the West Village, for my friend Emily's birthday. Such a great time! Emily and I went to high school together, so we go way back. ;) A bunch of our Notre Dame friends came, too, so that was awesome. (Go Irish!)
Sigh. I get super sentimental when it comes to my high school crowd, as we have remained extremely close over the years. I'm a very lucky girl. Happy birthday, Em! Thanks for a great night. Can't wait to cheer you on in the Chicago Marathon!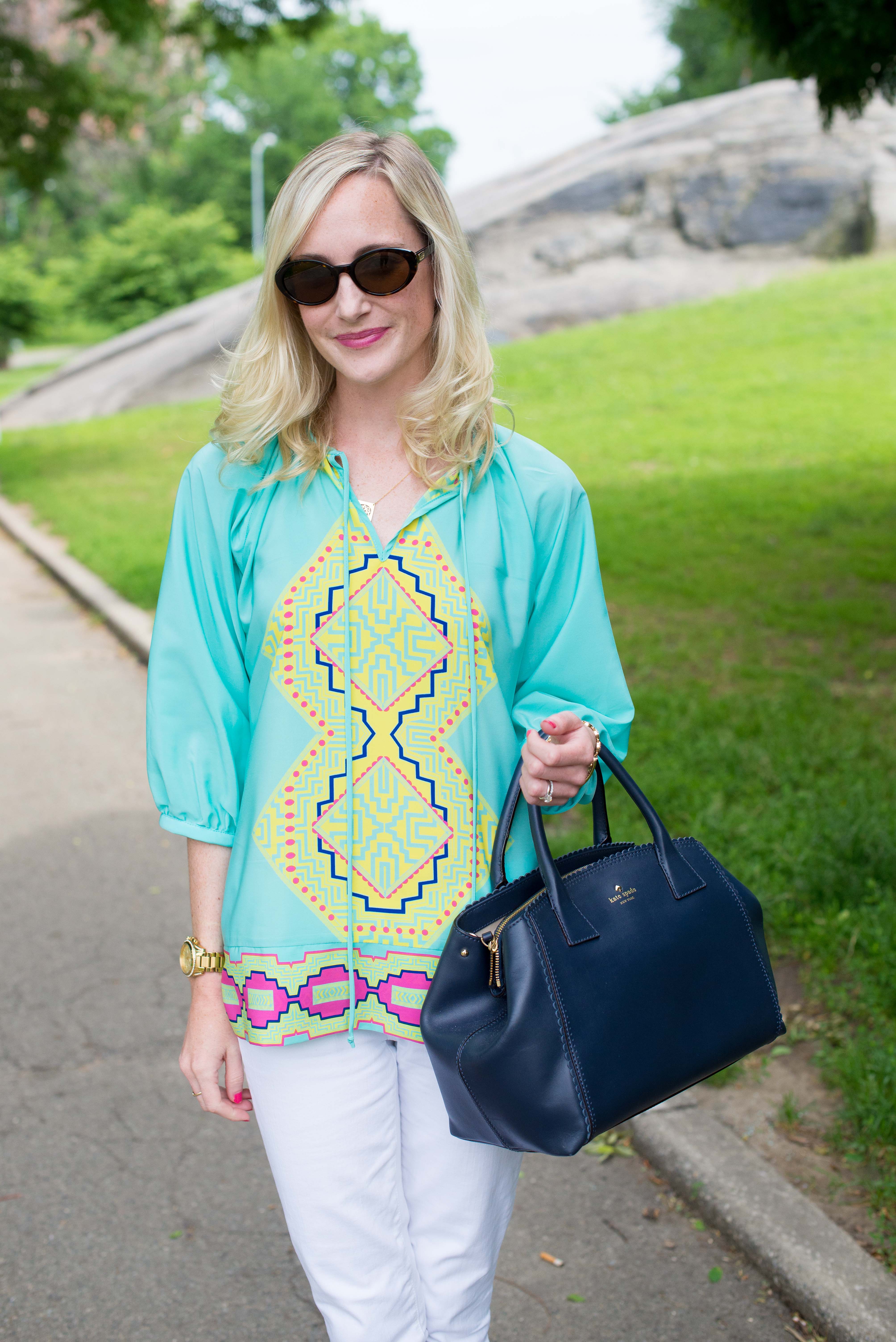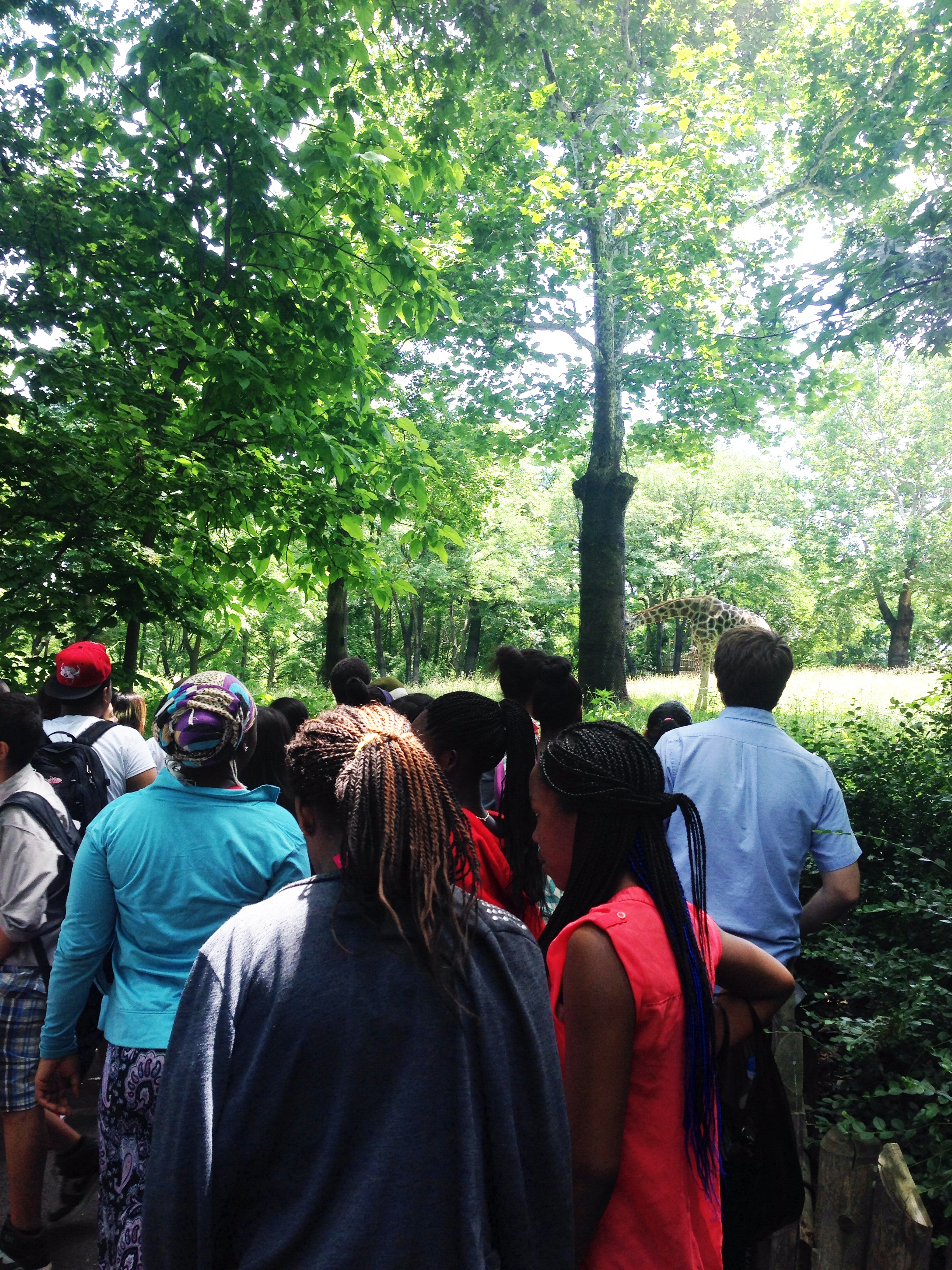 And then yesterday, Mitch and I took our students to the Bronx Zoo. We do it independently almost every year, but this was the first time that we did it together. So funny… the kids were calling it a "family outing." Field trips can be fairly stressful in New York City–I usually have 30 students on my own, and I have to safely get them on and off the subway, make sure that everyone is well-behaved, and not lose anyone. It can be far more taxing than your average day in the classroom! (Boy, do I have some stories. Maybe I'll share over the summer, haha.) But this trip was fantastic. We bonded while going from exhibit to exhibit, and we learned. Things ran smoothly, and I'm certain it's because of the "family" dynamic. I can't believe we only have four days left. I'm obviously thrilled that summer vacation is about to start, but I have to admit: I'm going to miss my kiddos!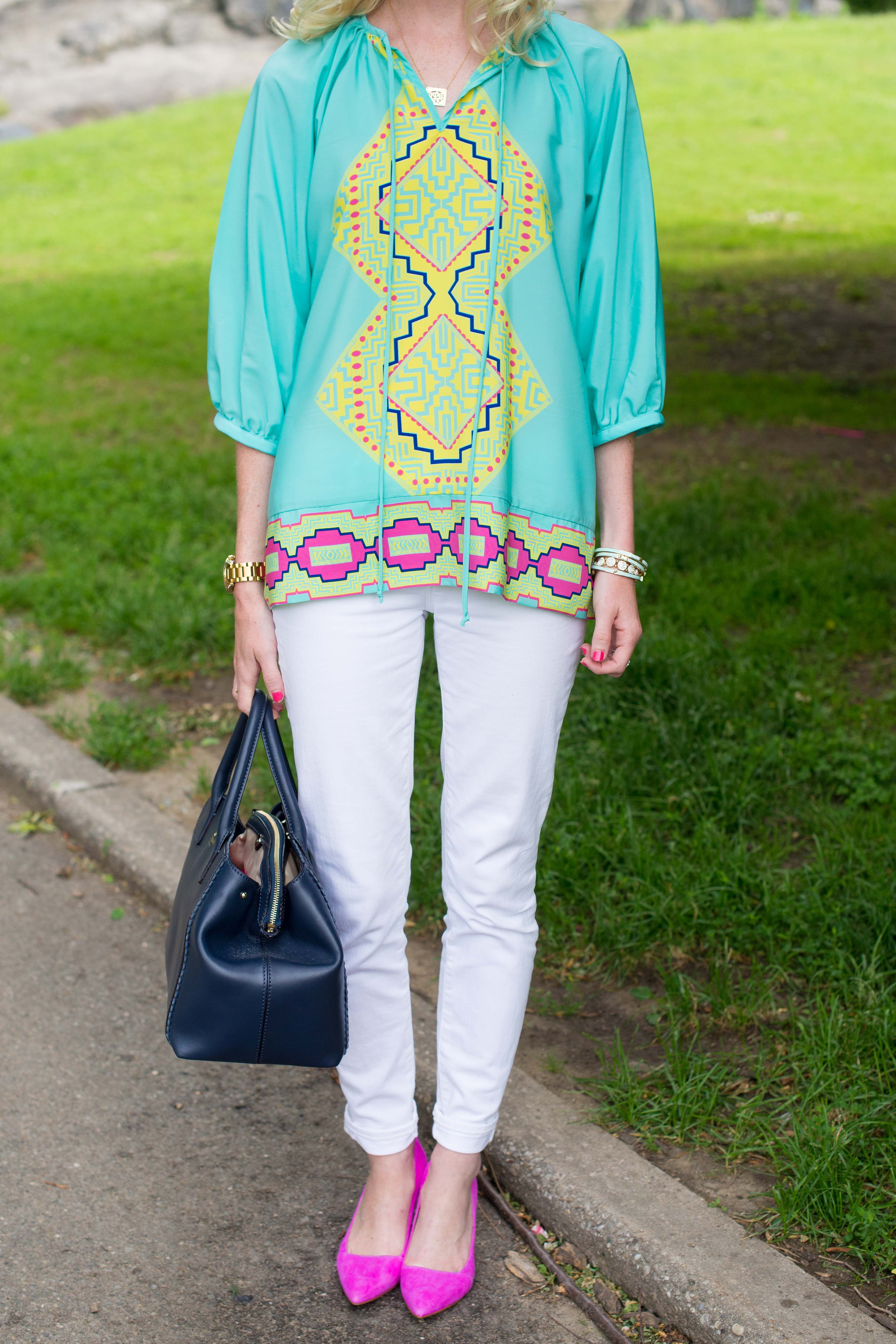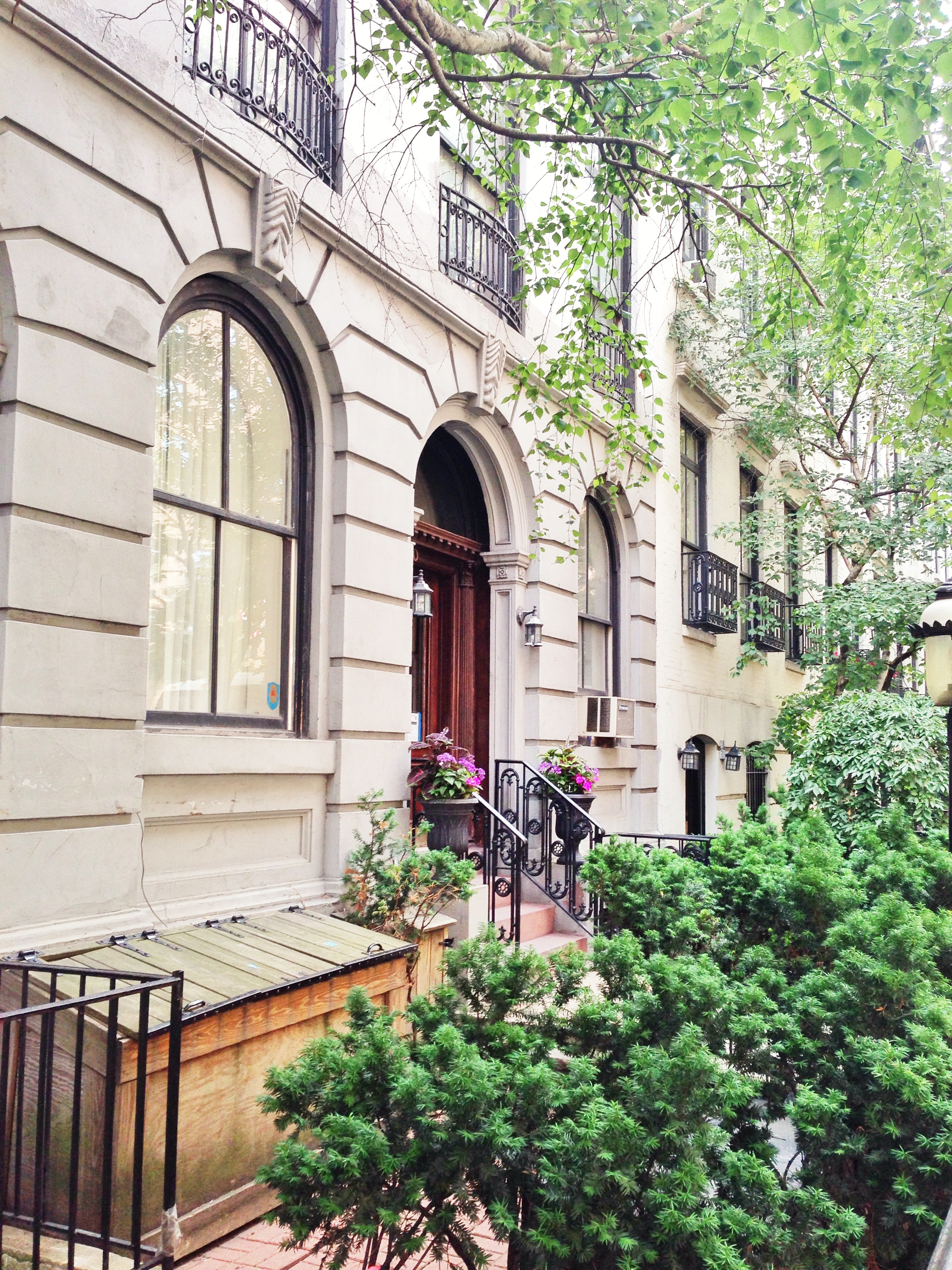 After the zoo, Mitch and I met our good friends Darby and Jason at The Half King in Chelsea. (I really recommend it if you're ever in the neighborhood! Read about it here. It's a cool spot.) Darby recently graduated from Northwestern Law, so we had some celebrating to do! Afterwards, we headed to the High Line, and grabbed a bite to eat at Terroir at the Porch. (Such a gorgeous outside space–and great views of the Hudson River!) We then walked to Blossom Bakery, where Darby's friend Quinn works. It was closed, but Quinn hooked us up with a little tour and some really delightful cupcakes. So good! Oh–and as we were leaving, I bumped into Krista from Covering the Bases! That was certainly a highlight of the night. I'd been following Krista's blog for some time now, but had never met her before. What a sweetheart!
Phew! On to Saturday. On the agenda for today: packing, packing and packing. (And perhaps meeting up with friends down on Stone Street. ;)) Happy weekend, all!