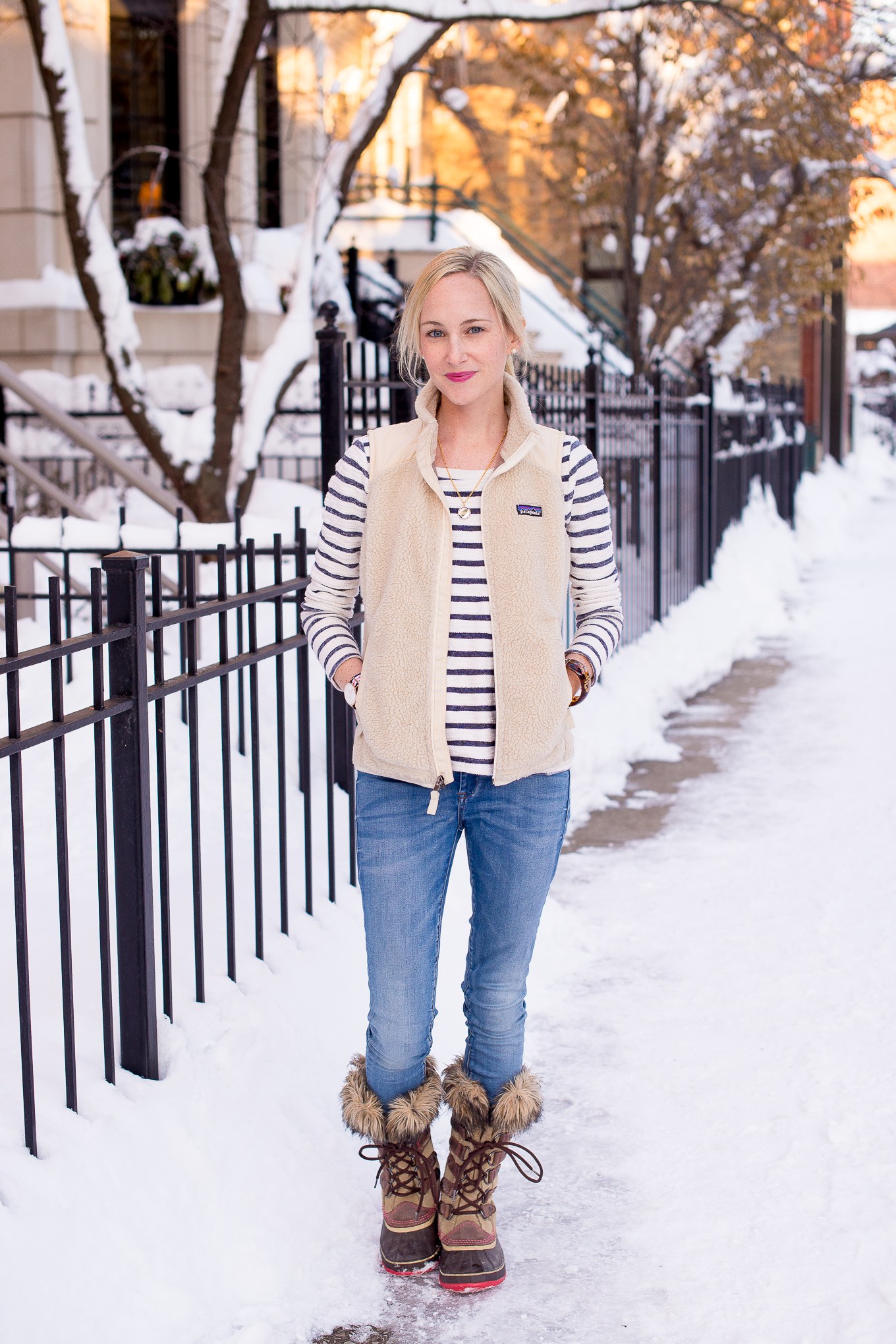 Sorel Joan of Arctic Boots (Also available here. My version is old, but I love the newer pink style! Also available here and here!) /Patagonia Retro-X Vest (On sale for $142.90!) / Gap Sweatshirt (Old, similar here and here) / Cinco Powell "Noodle in the City" Necklace (c/o) / Daniel Wellington Watch (c/o) / Moon and Lola Cuff / BlankNYC Jeans (I'm wearing the "Spray-On") / J.Crew Earrings
This post is on auto, as I'm currently in South Beach enjoying some scenery that looks very different from what you see in these photos. ;) With any hope, I'm with the fam, sipping cocktails at Kevin's house (Kevin is Dad's co-pilot from the Air Force) on the canal, and playing with his two adorable kiddos.
I'll be sure to check back in tomorrow… but for now, I'll leave you with another round of photos that Mitch snapped right after the recent blizzard that hit Chicago. They make me pretty happy I'm here, haha! (Except I'm missing Mitch like whoa, of course.)
Happy Wednesday, all!