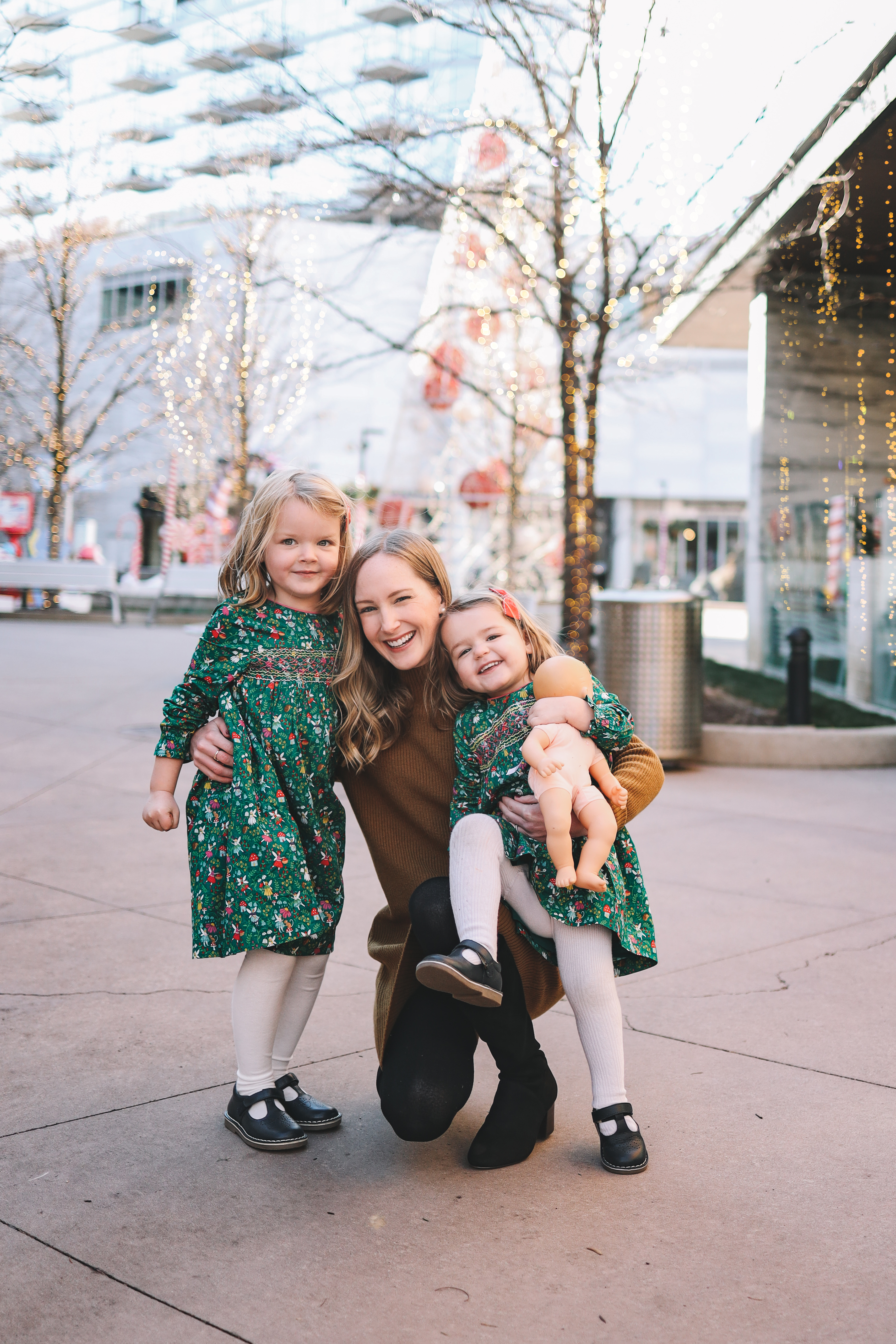 Girls' Smocked Dresses / Girls' Leather T-Bar Mary Janes / Women's High-Neck Knitted Dress (Another great sweater dress is this Cable-Knitted Dress.) / Women's Round Toe Stretch Boots / Women's Leather Tote Bag
*Current Boden promotion: Enjoy up to 40% off selected styles, plus an extra 10% off using code EX10.*
The Larkins are Boden fanatics. And have been since 2016, when Emma was born. It was my mom who introduced me to the brand; she said that we finally had a little girl again, and therefore she would be needing all the cute Boden outfits. And so the obsession began. 😉
Over the years, I've fallen in love with Boden's style—timeless yet fun—and its fabulous quality. I talk about this below, but every single Boden piece I've ever purchased for Emma has been or will be passed down to Lucy because each one has held up so exceptionally well. It's become a sentimental thing, too. 😭 Certain darling outfits bring back the most wonderful memories, and then we build new wonderful memories with Lucy while she's wearing them.
I also love that Boden brings back staples year after year. I can depend on them! I don't have to do a ton of research or read endless reviews; I know the products. That said, I almost always add something new to the shopping cart because everything is just so darn cute. 🙈 Aaaand something for myself or Mitch because Boden not only carries amazing girls' clothing, shoes and accessories, they also carry women's, men's, boys' and babies'!
So today I thought I'd share our top 10 current favorite Boden products:

*Current Boden promotion: Enjoy up to 40% off selected styles, plus an extra 10% off using code EX10.*
Girls' Smocked Dresses: We've owned several beautiful smocked Boden dresses in our time, but Lucy and Emma were over the moon with these! We're really into fairies right now—I mean, who isn't?—and the girls literally screamed I broke out 'em out. As a mom, I love the nostalgic smocking, and as kids, they love the fairies. Win/win. (I should note that the dresses come in several other patterns!)
Girls' Leather T-Bar Mary Janes: I swear I had these as a kid! Boden's version is so well-made, and I know we'll grow out of them before we wear them out. They're truly beautiful, and what the girls will be wearing with many of their holiday outfits in a couple of weeks!
Women's High-Neck Knitted Dress: This is what I'm wearing in the above photo. :) As you probably know, I've been embracing a black/camel/white (and sometimes olive green and a blue stripe here and there, haha) wardrobe for ease and simplicity. So of course I was drawn to this staple! Love how toasty it is and how it works for so many different occasions. (I wore it to a nice lunch in New City, when these pics were taken! But I also wore it to a friend's house for pizza and drinks.) Another great sweater dress is this Cable-Knitted Dress, in case you're in the market. The detailing is stunning!
Women's Round Toe Stretch Boots: These boots provide a great deal of warmth, which is why I was initially drawn to them, but they're also stretchy—meaning they're super comfy and work for lots of different leg/calf shapes. I'm not exactly the best with muscle-building, haha, so I often look like I'm swimming in boots. These, though, work great!
Women's Leather Tote Bag: Oops! This is somehow out of frame, but it's a classic bag made out of gorgeous leather that holds way more than you think it would. Awesome for moms or anyone on the go, really. Oh, and it comes with a leather organizer pouch. Gotta love that!
Girls' Nightgowns: Our go-to! I can't tell you how many of these we own because I don't know, haha. It's a lot. They're just so wonderfully cozy, and the prints are always adorable. Our favorites right now are the guinea pigs and unicorns, but the "Ivory Patchwork Floral" is calling our names, too. Also, be sure to check out the Katie Nightgown, because it's oh-so-cute and on sale… and these floral undies, which we've been buying for years!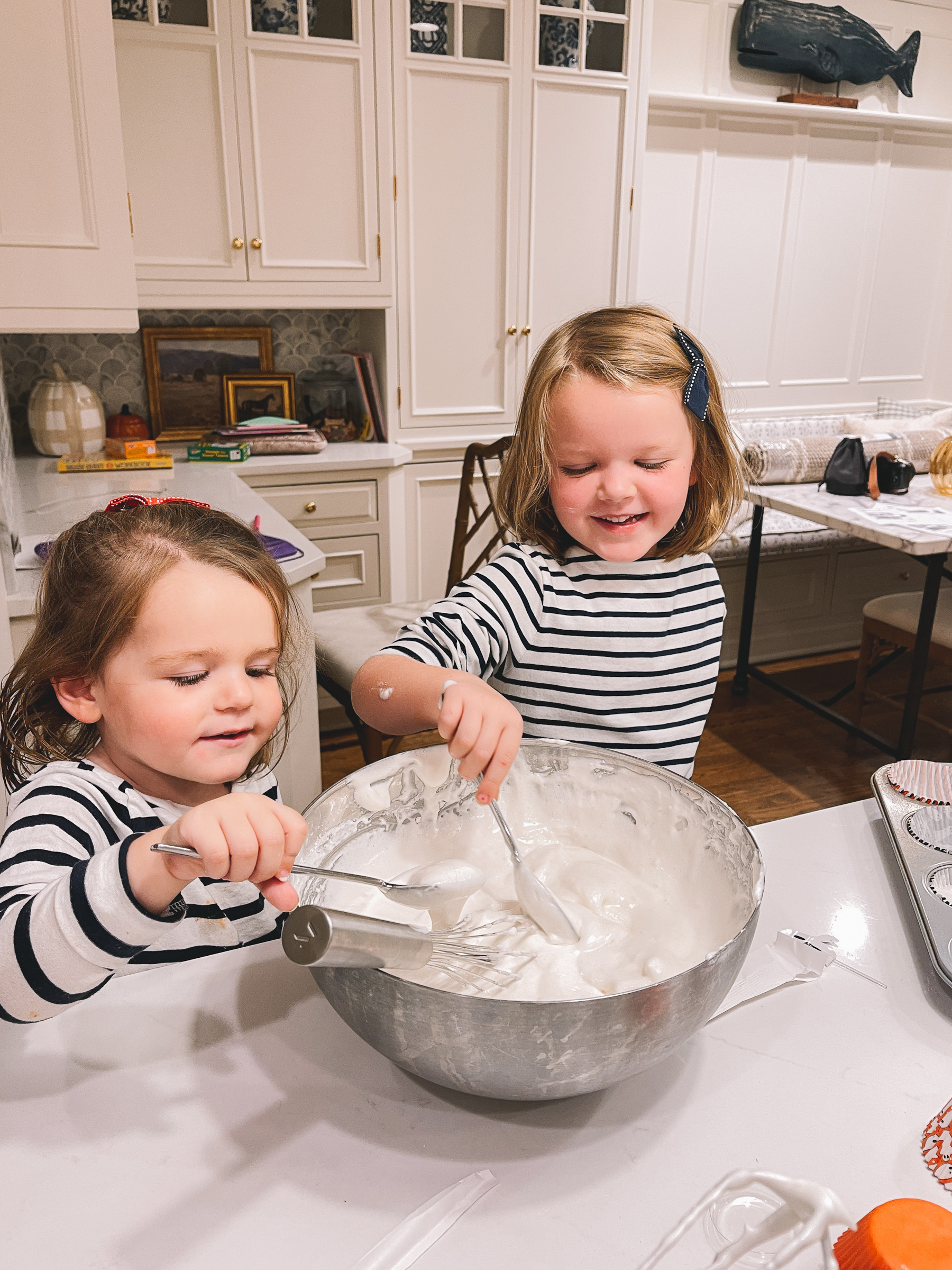 Girls' Everyday Breton Tops: These are staples! On nights when I we're in a rush or I need something to pair with cute leggings, skirts or jumpers, I choose Bretons for Emma and Lucy. They're sharp-looking and comfortable for them, and a striped one seems to go with everything!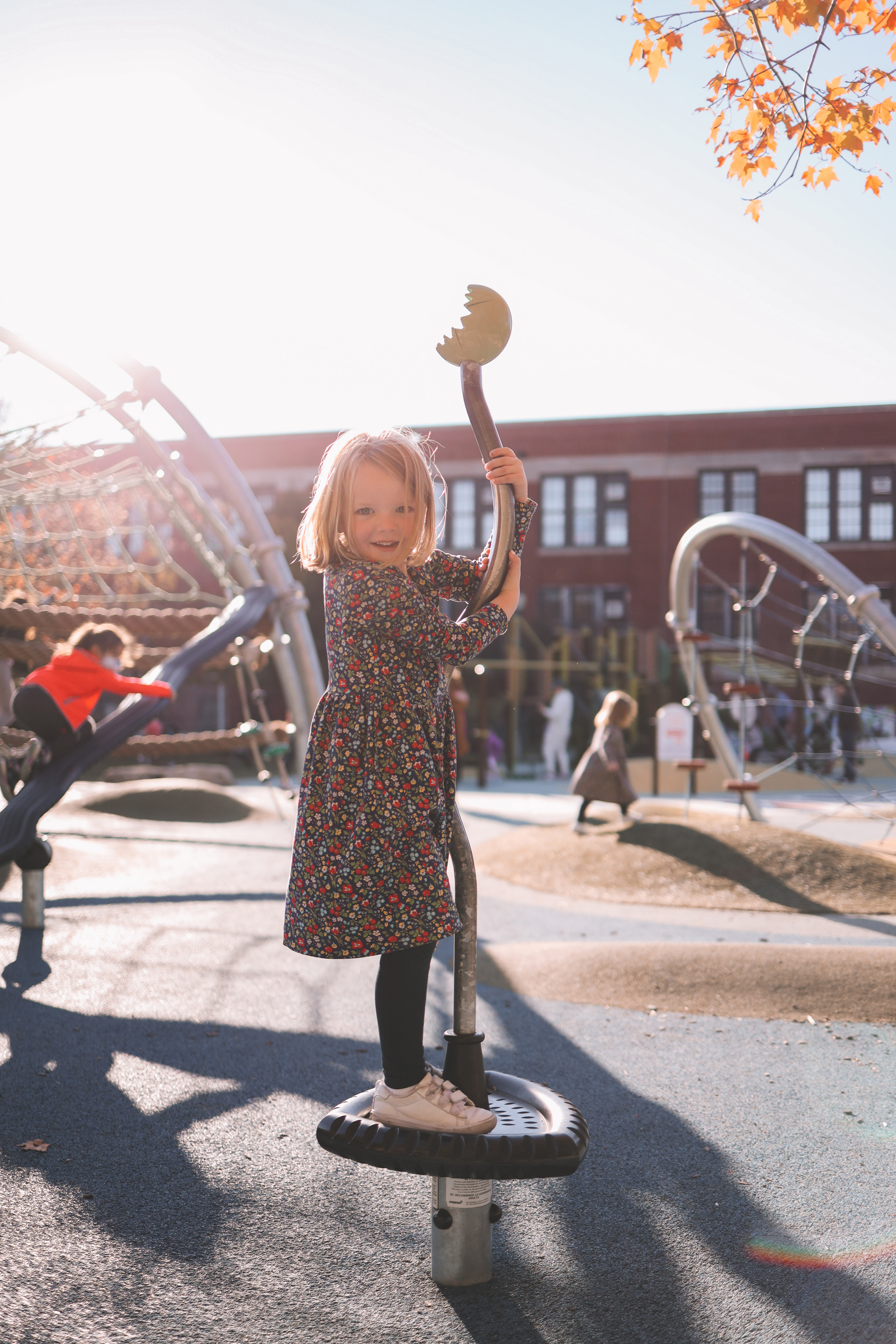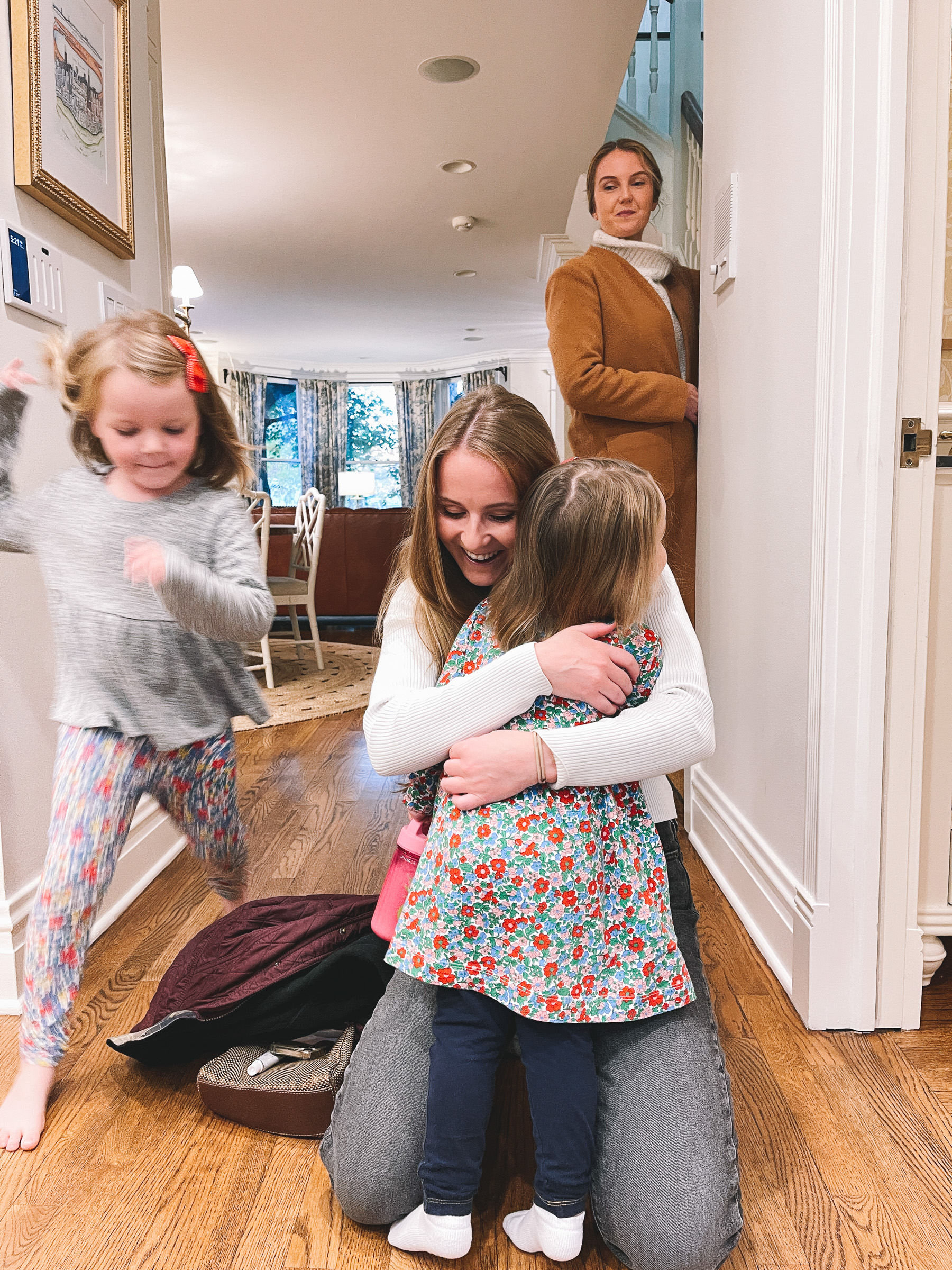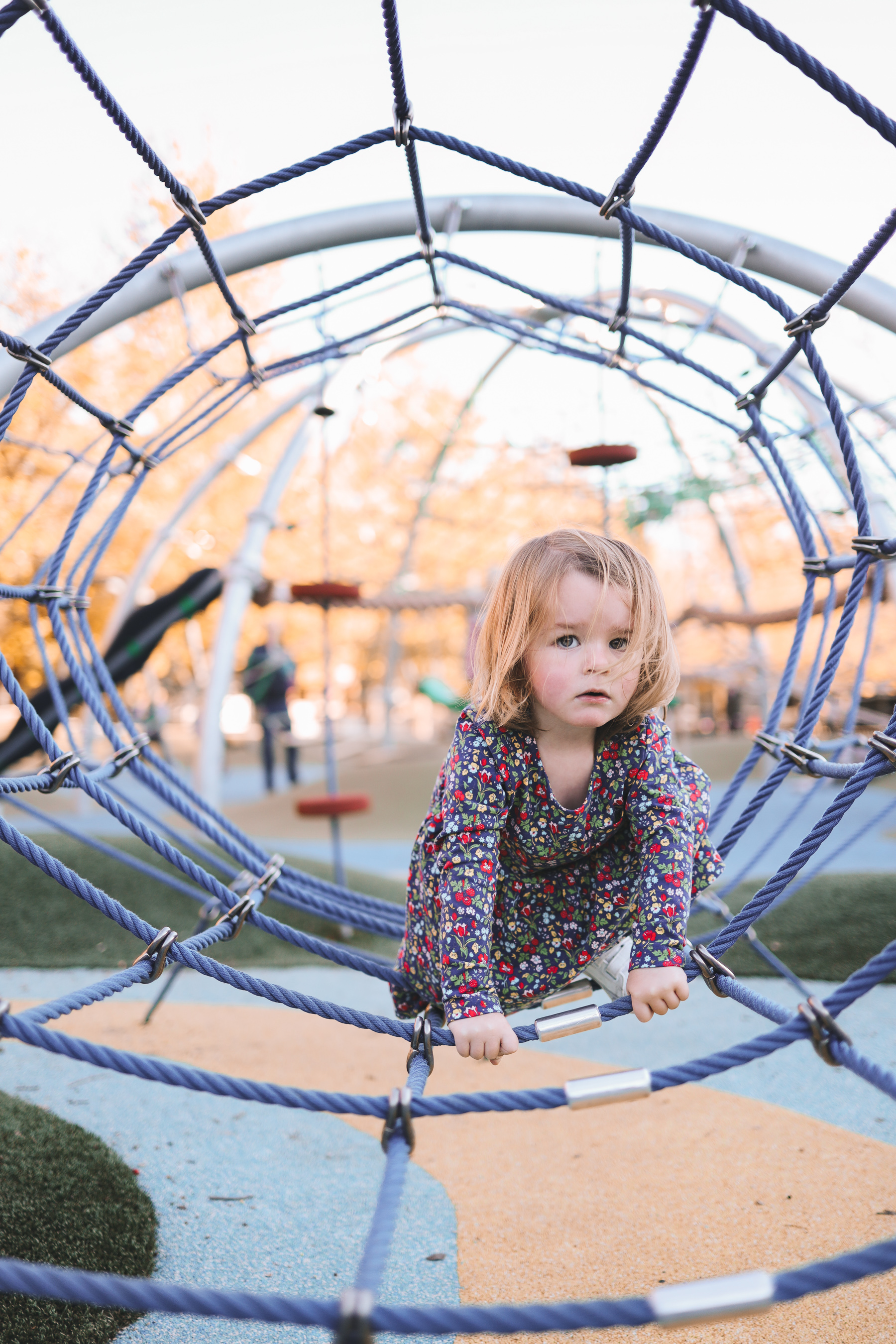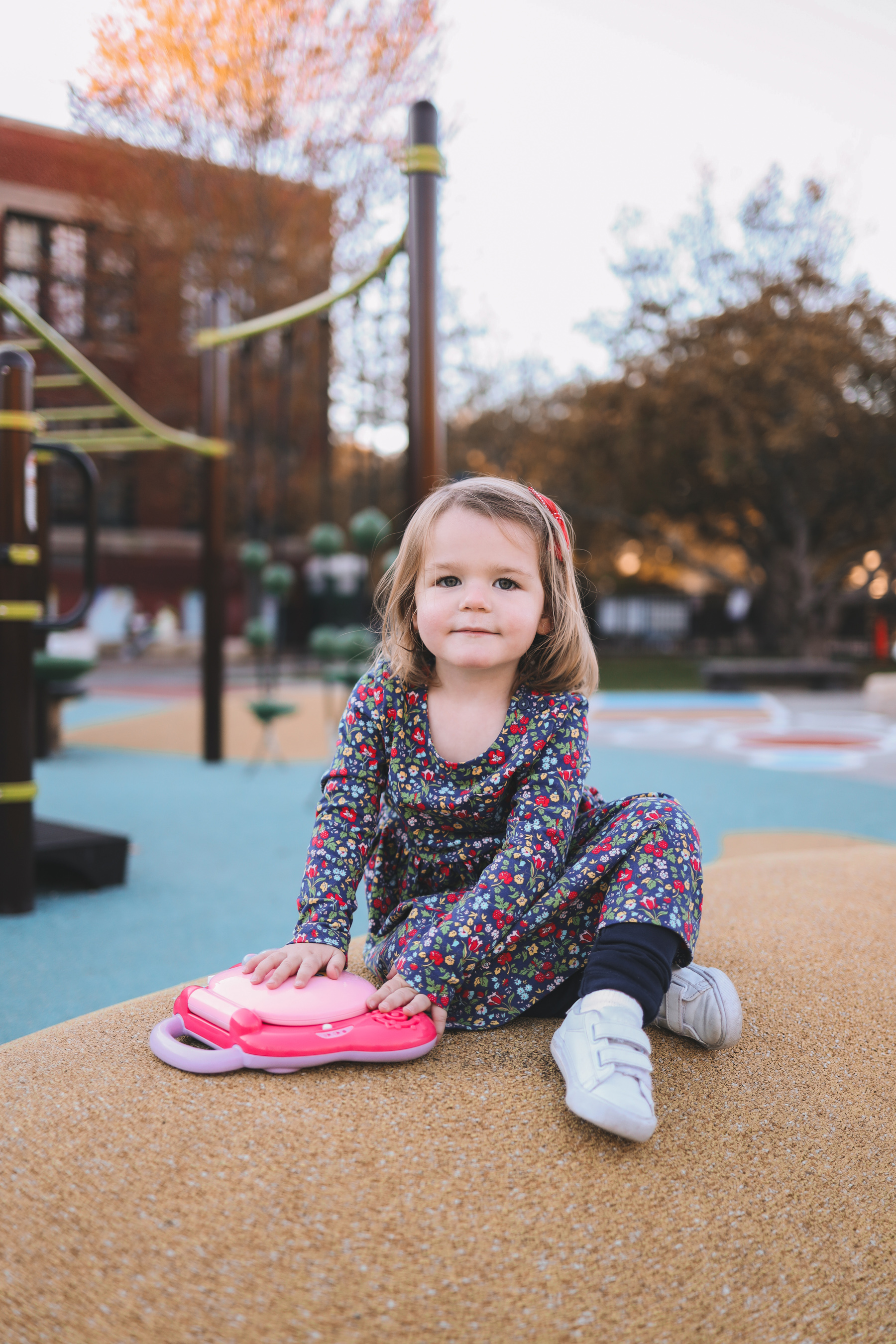 Girls' Long-Sleeved Fun Dresses and Fun Leggings: Other can't-live-without staples. We own a lot of these, and what's great is that the wonderful quality means that they always get passed down. That often means that Lucy ends up with oodles of them, as I also tend to buy them matching Fun Dresses and Leggings. (I can't help myself! 😆 They won't love matching each other forever!) But I really, really recommend trying these two products. They come out of the washer/dryer wrinkle-free and thus make life so easy!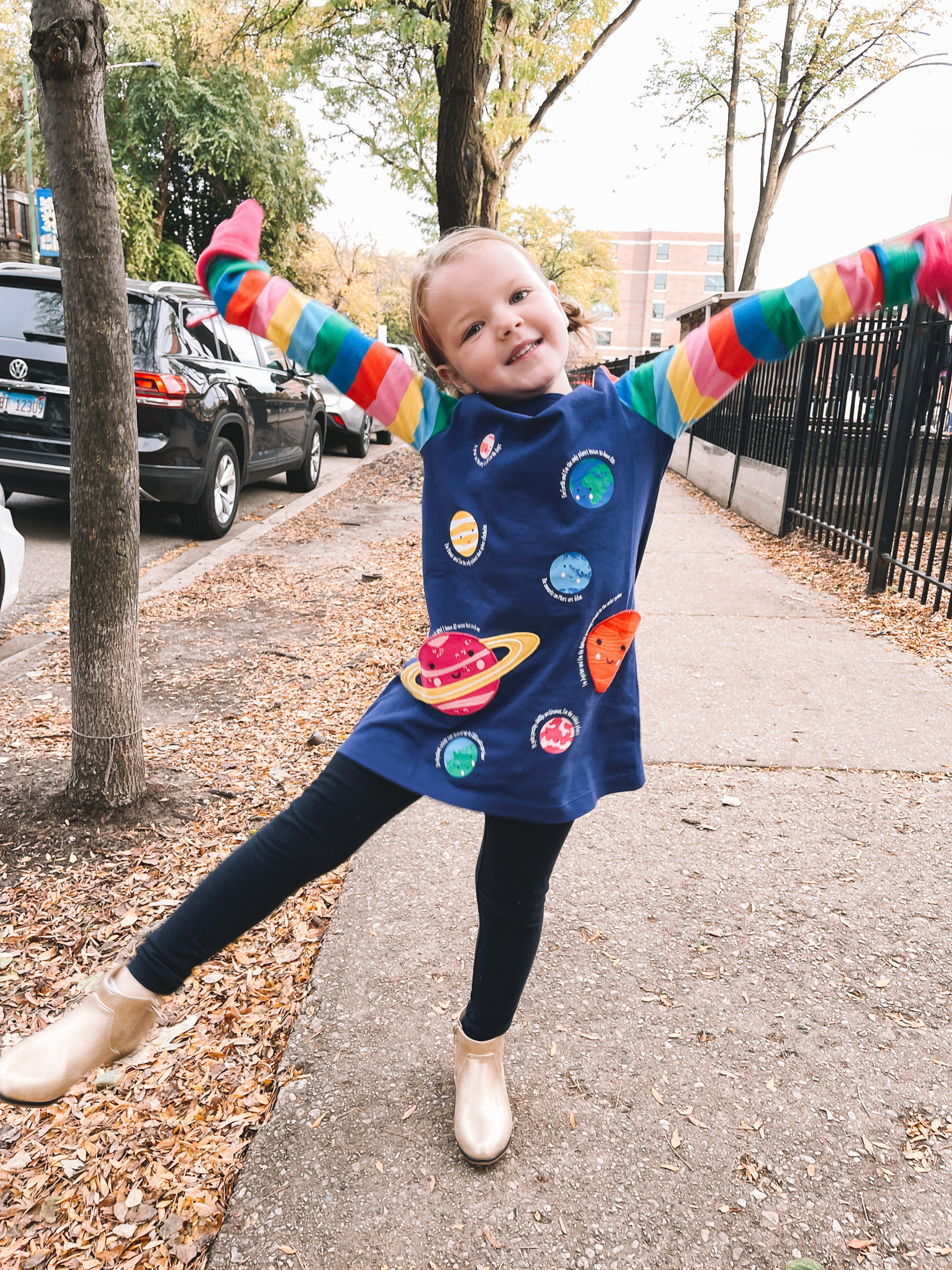 Girls' Applique Pocket Tunic: EMMA'S FAVORITE OUTFIT OF ALL TIME. She's a science girl, and heavily invested in learning everything there is to know about the solar system. She couldn't believe her eyes when I laid out this number one morning… or the fact that that "SATURN IS A POCKET, MOM!" Lucy, on the other hand, was delighted by the "bouncy balls" on her new tunic. Adorable.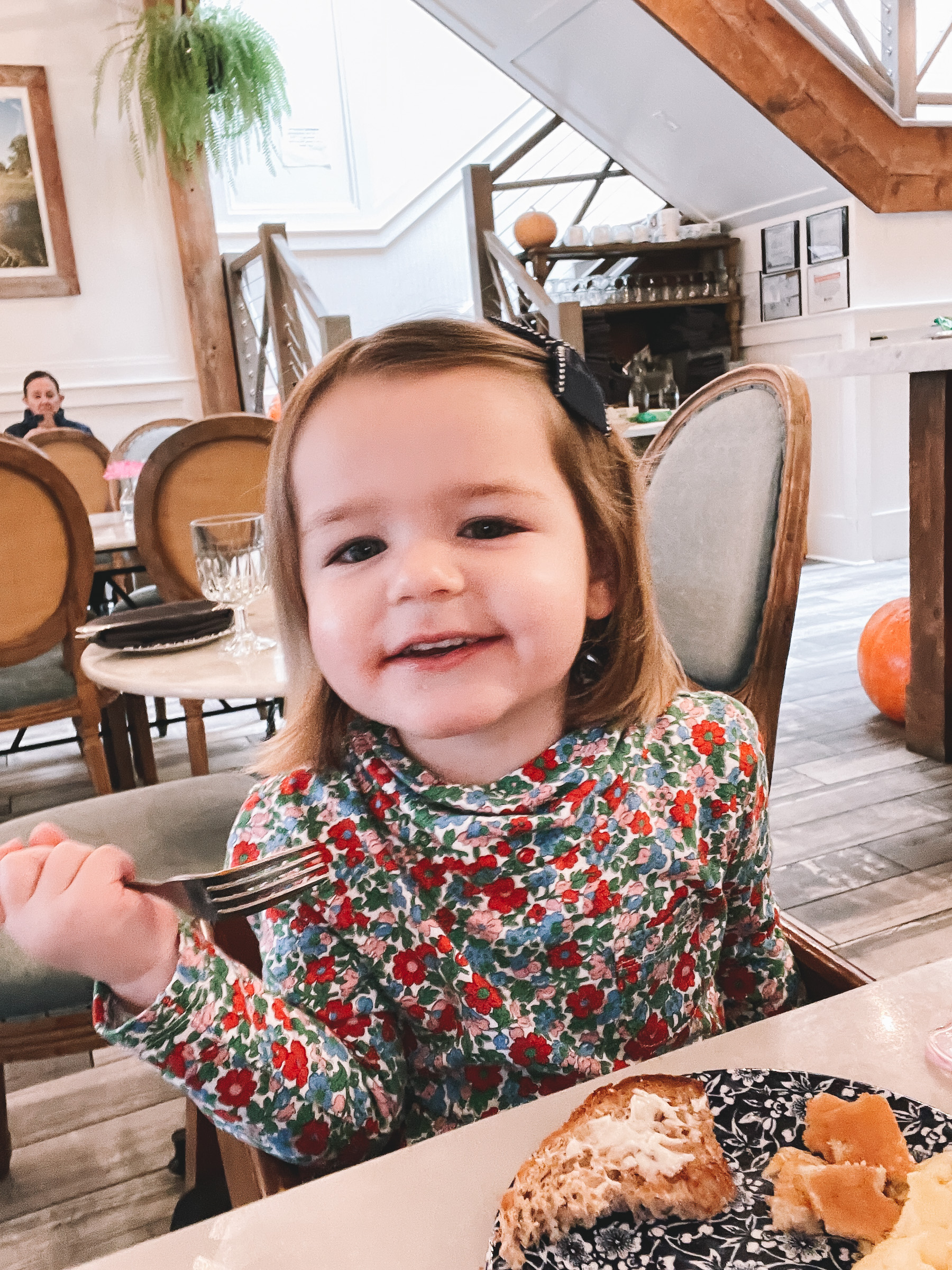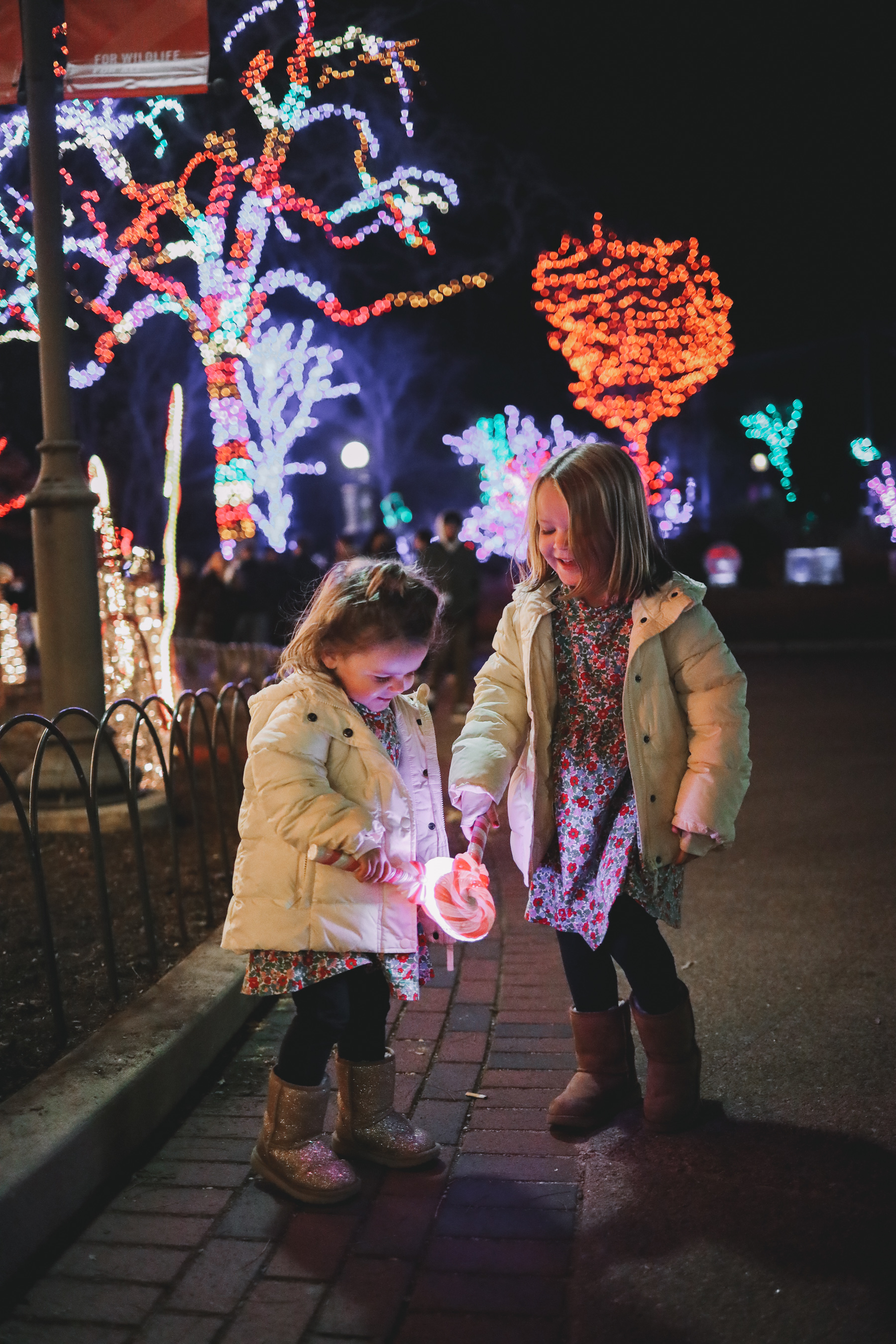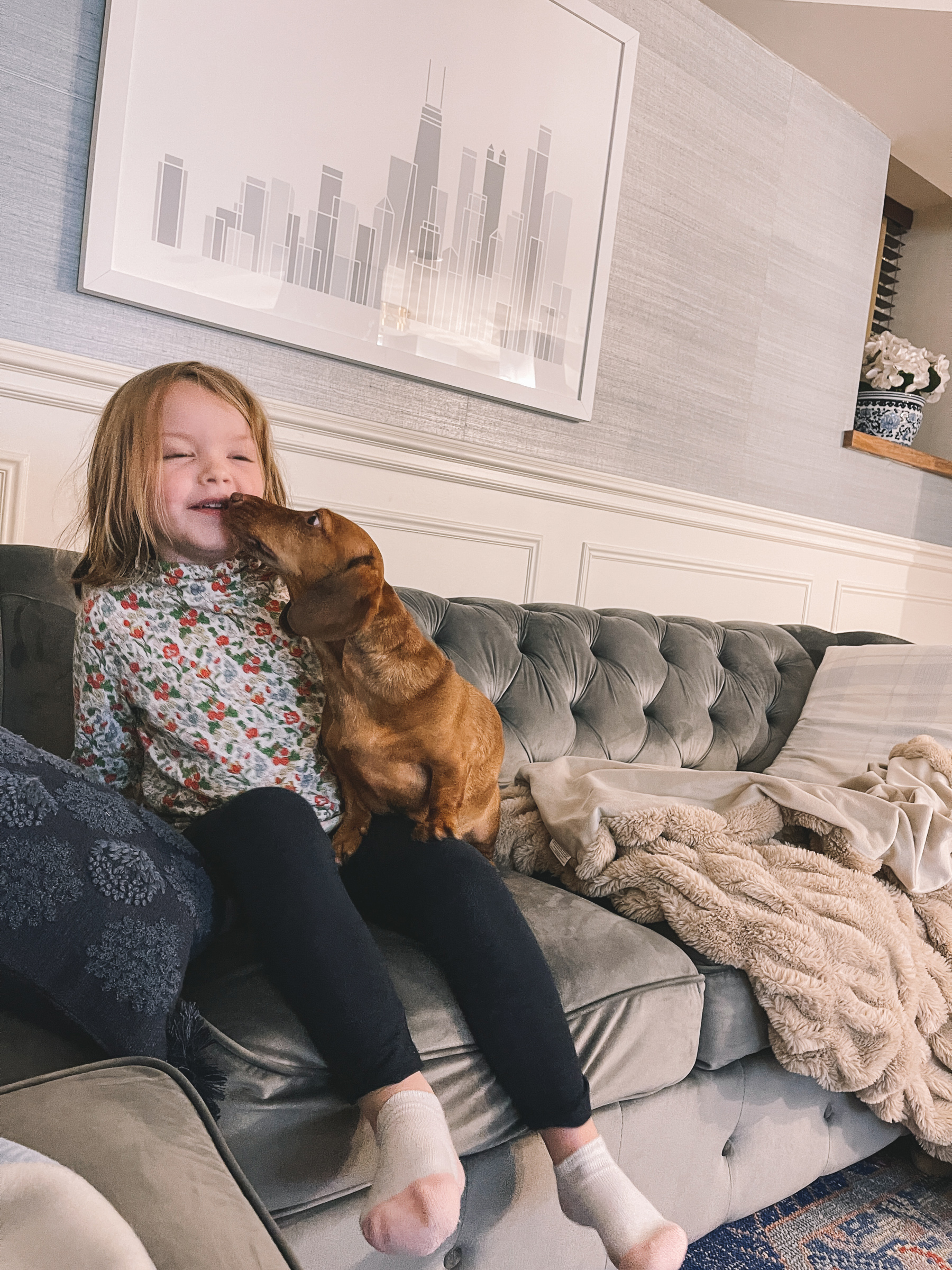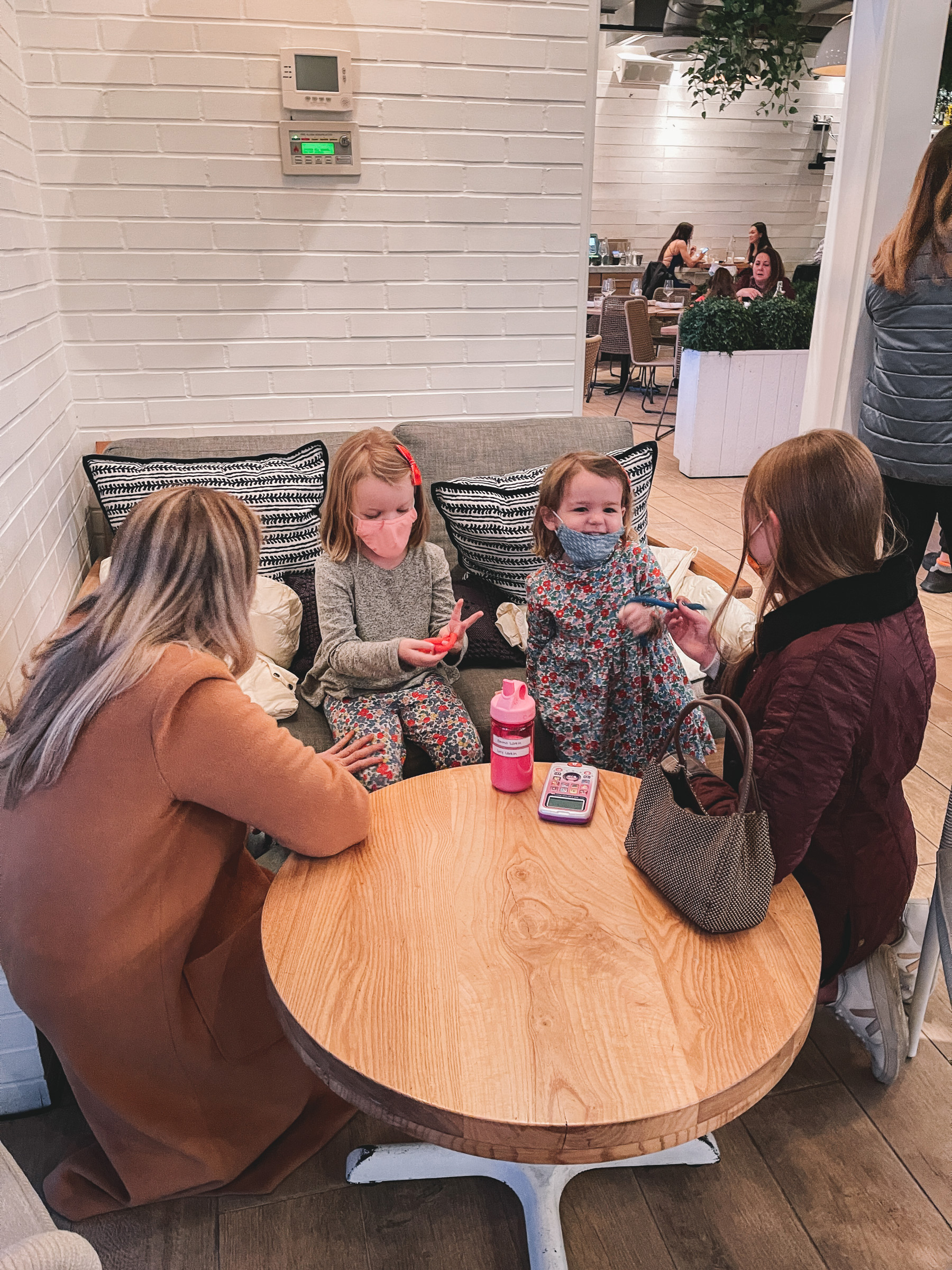 Girls' Roll Neck Supersoft Dress and T-Shirt: When things get chillier, as they always do in Chicago, we lean into these. The turtlenecks provide extra warmth and often suffice as scarves when stubborn children refuse to actual ones, haha. (Halp.) Love that the Roll Neck Supersoft T-Shirt can be worn by itself, under dresses or tucked into skirts. Extremely versatile!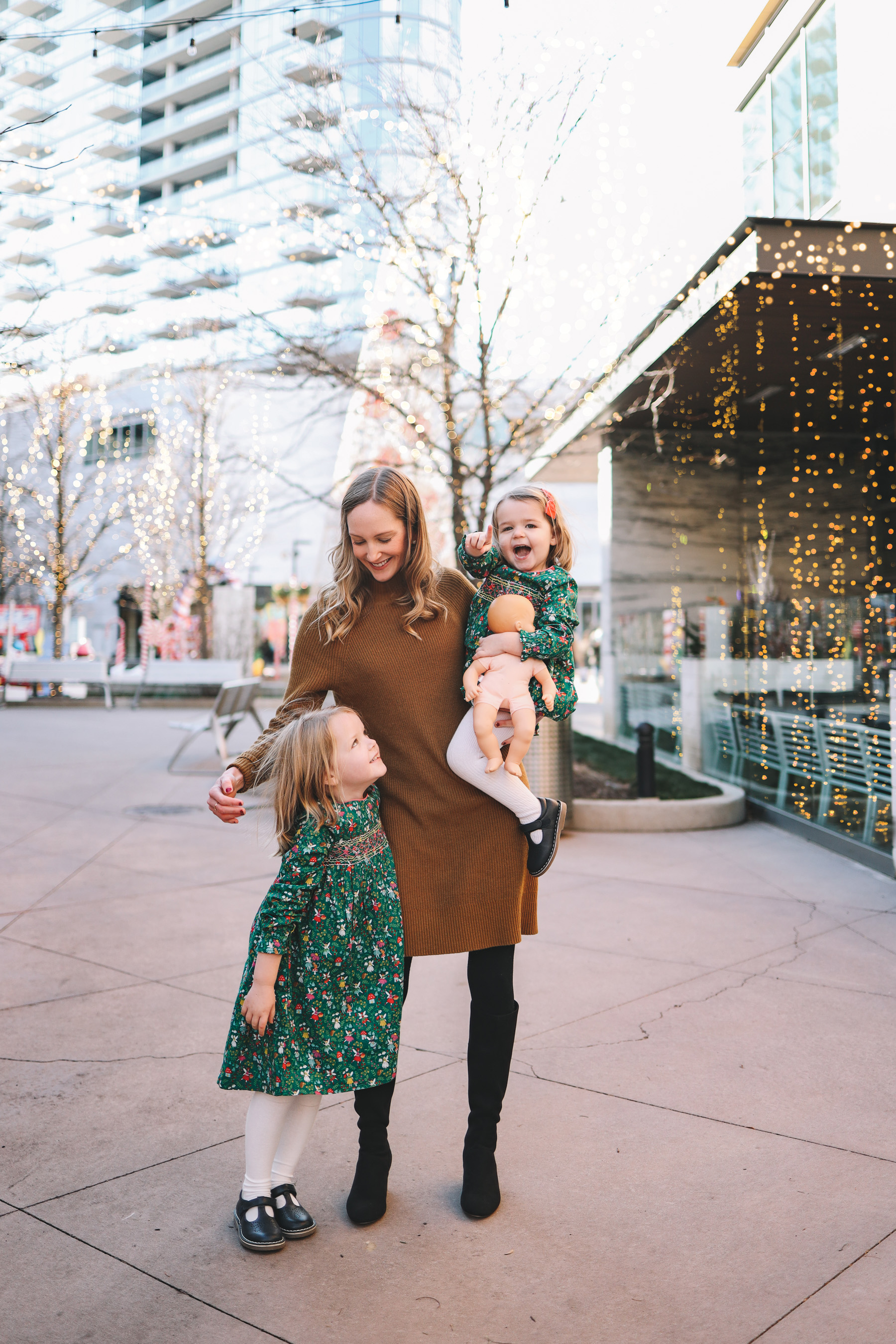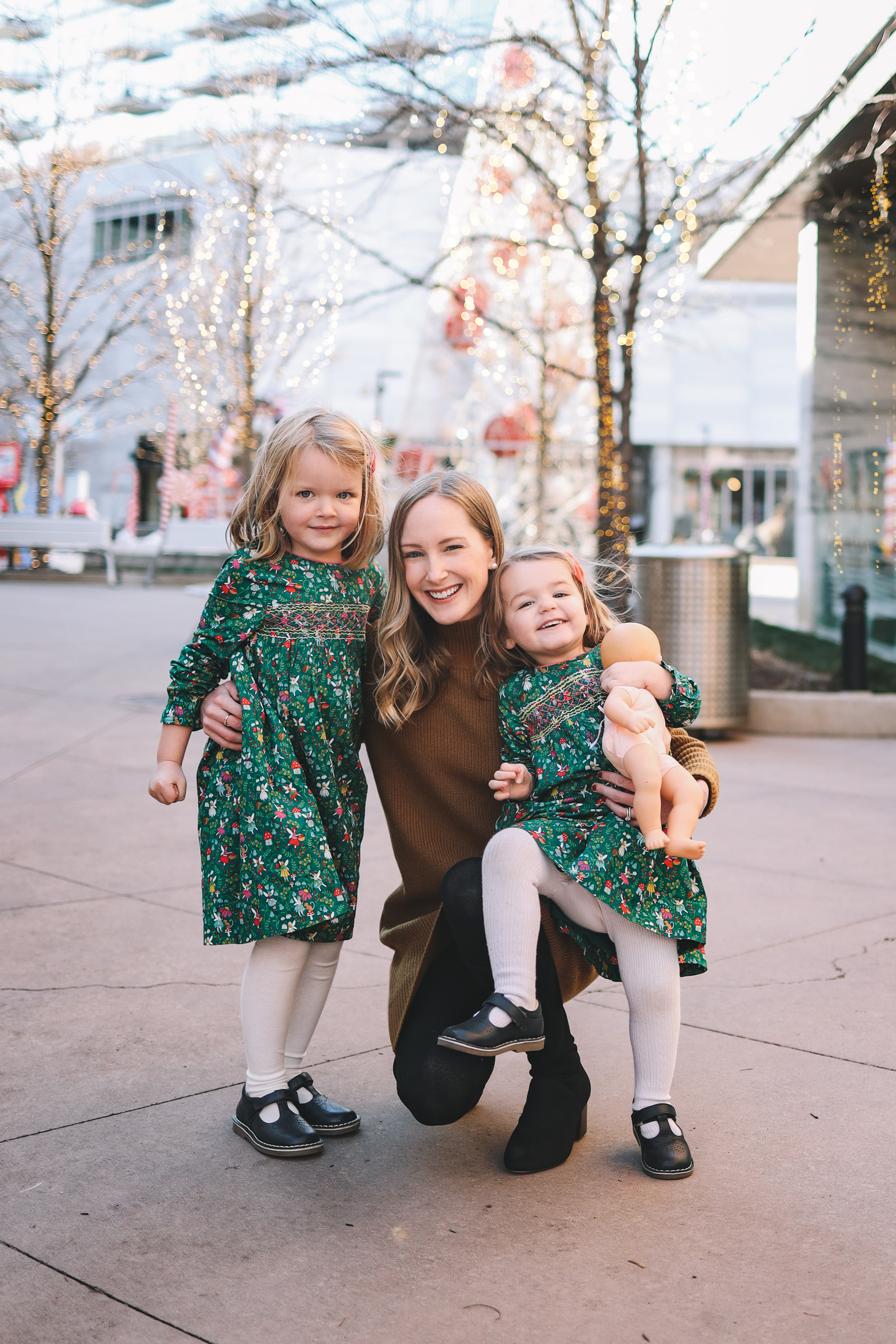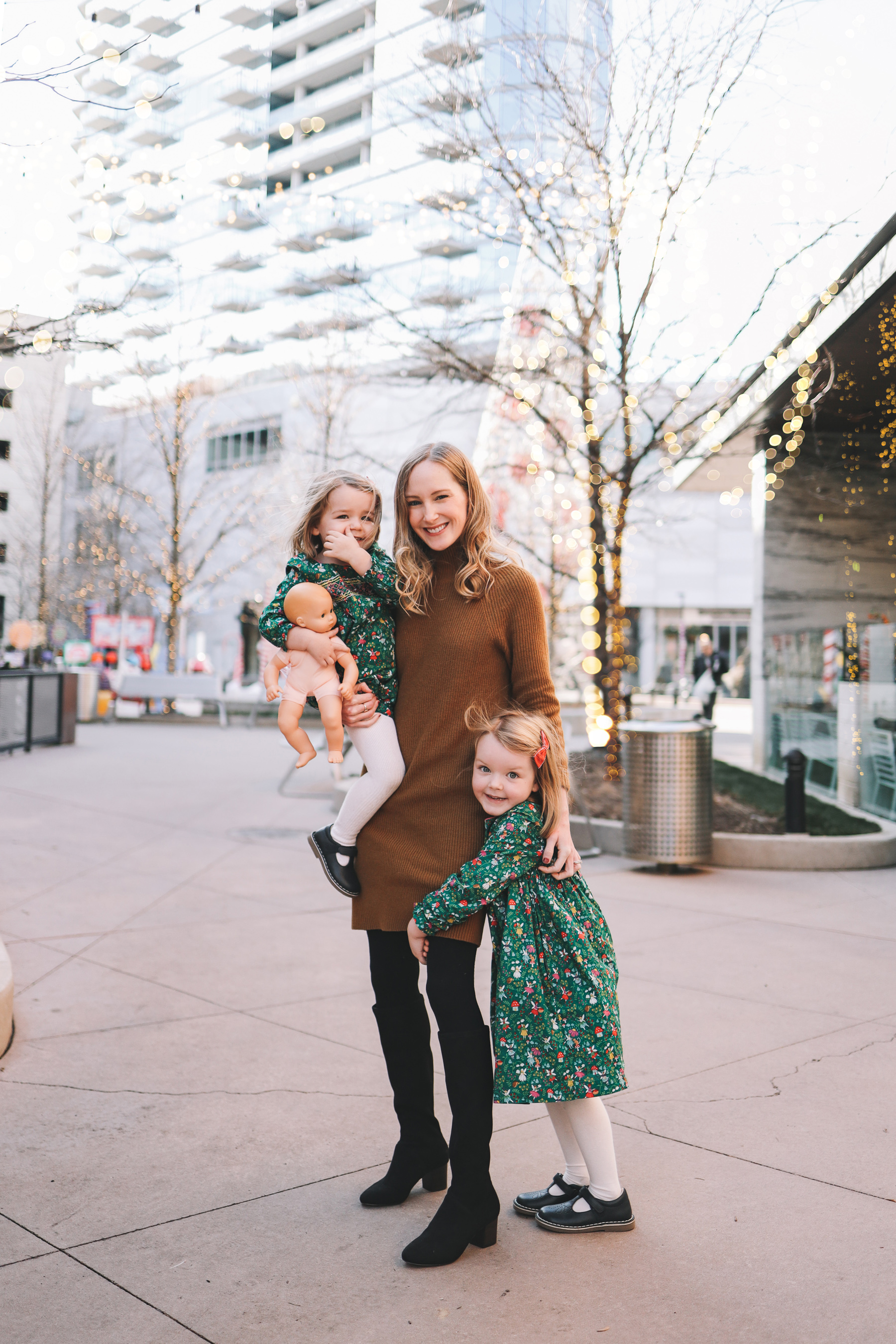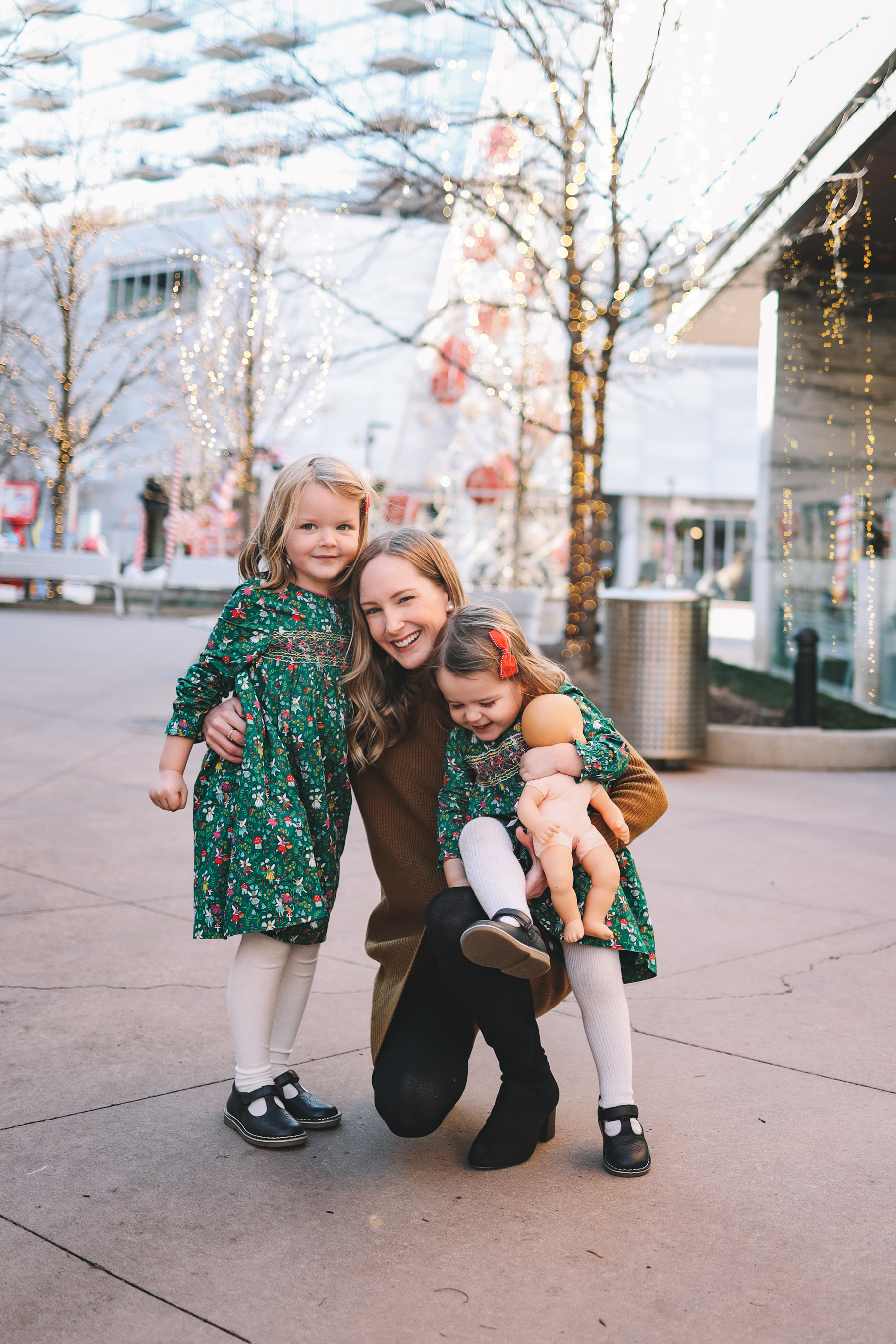 Shop the post:
Girls' Smocked Dresses / Girls' Leather T-Bar Mary Janes / Women's High-Neck Knitted Dress (Another great sweater dress is this Cable-Knitted Dress.) / Women's Round Toe Stretch Boots / Women's Leather Tote Bag
*Current Boden promotion: Enjoy up to 40% off selected styles, plus an extra 10% off using code EX10.*
This post is sponsored by Boden; all opinions are my own. As always, thank you so, so much for supporting the partnerships that keep Kelly in the City up and running!