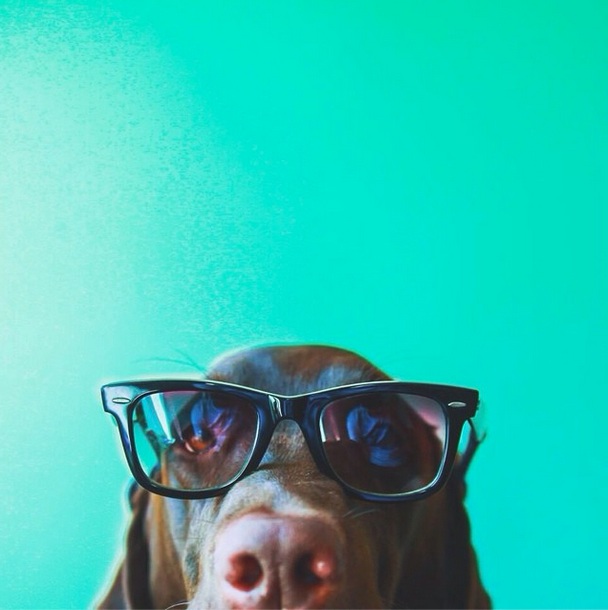 1. This Instagram account. His name is Willy, and I just think he's adorable. Maybe it's because I miss my Reilly so much… or maybe it's the stunning photos his human takes of him. (Really–they're phenomenal.) But it's the best. :) And he's from Chicago!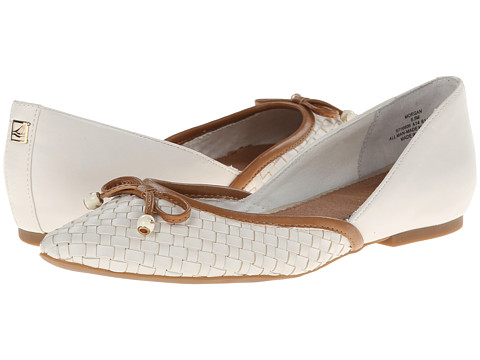 2. These Sperry flats. (They also come in black.) Dressier than the average boat shoe, but just as comfortable. Great job, Sperry. I also have my eye on the "Avery" in "Natural," but I need to cool it with the loafer acquisitions.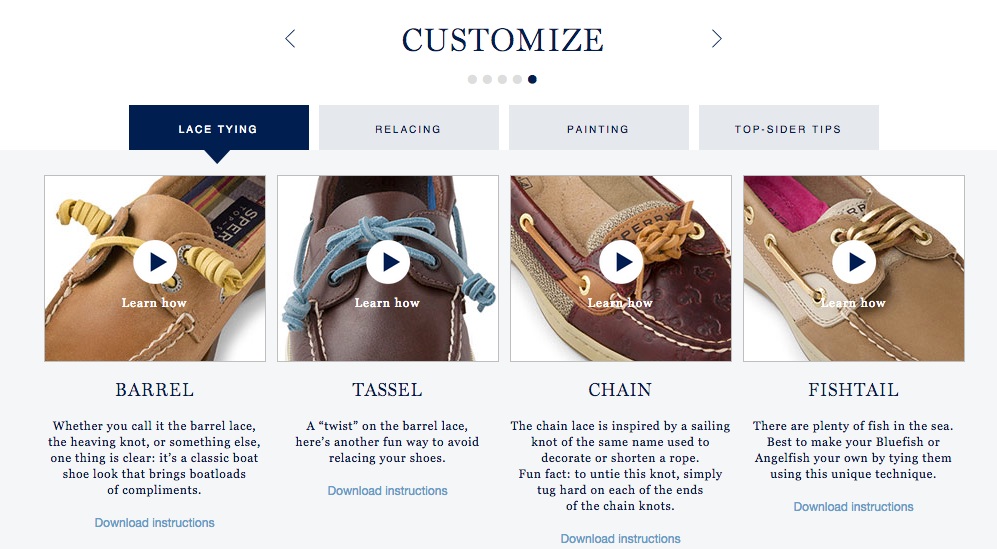 Oh! And the company just launched a new "Discover Sperry" feature on its website. Be sure to check it out! I love the "Customize" section, which includes tips on how to tie laces, how to paint your shoes, and how to keep 'em fresh.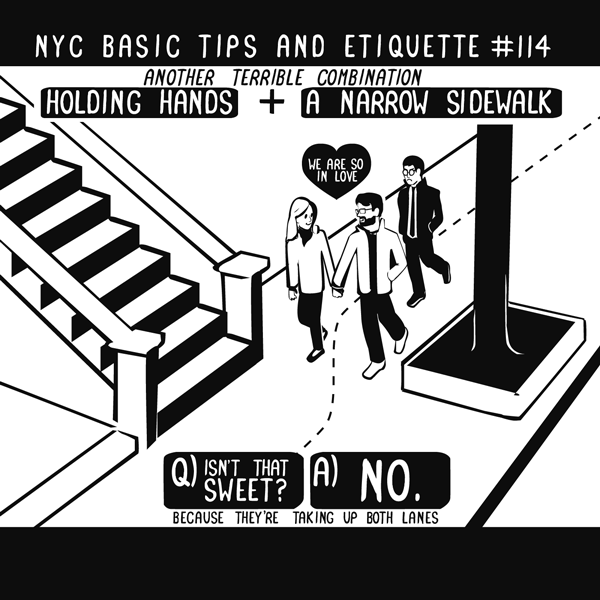 3. New York Basic Tips and Etiquette. My friend Colleen posted this on her Facebook page last week, and it had me cracking up. So much of it is so true. ;)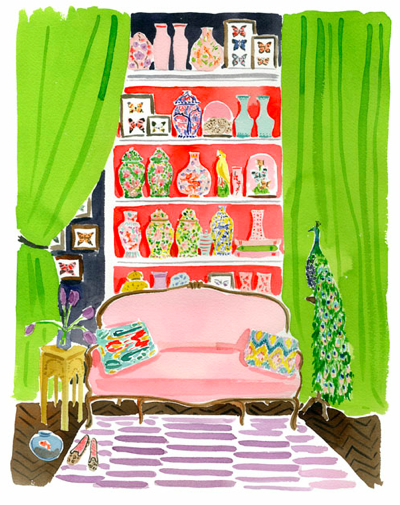 4. My friend Jackie's recent post about Caitlin McGauley. McGauley is a New York City-based artist who has illustrated for designers like Ralph Lauren, Kate Spade and Hermes. Check out her work at the Tiger Flower Studio!

5. "A Picture of My Son Ray Every Day for Four Years." How sweet. And what a cool dad.
6. This bathing suit. Triangl sent me one a couple of weeks ago to try out, and I love it! I have a lot of boring, navy swimsuits at this point in my life. But this suit–which is actually neoprene and therefore isn't see-through when wet–totally spices up my beach attire! Looks like I'll have to take a tropical vacation this year… ;)
7. This card that my BFF Erica sent Noodle last week… along with a really thoughtful care package. How hilarious is this? Noodle loves her elephant, Erica! (Though she's not too sure about the sombrero yet, haha.) My parents sent Noodle a care package as well, and it was equally adorable. Thank you, guys! Noodle won't sleep without her duck.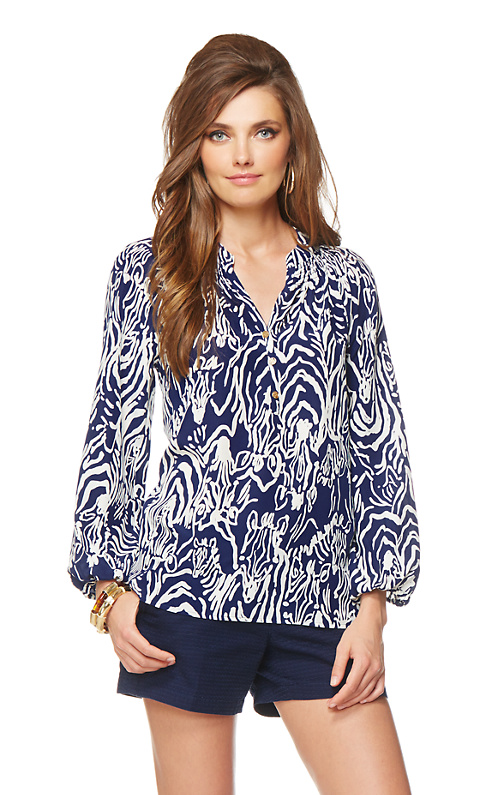 8. This Lilly Pulitzer Elsa Top. I do not need another zebra-print article of clothing, though. But you guys so need it.
9. In support of cancer care and prevention, Ralph Lauren is offering 25 percent off select products (and free shipping!) now through October 2nd. Use code "RLGIVE14." My two favorite oxfords–the striped version and the solid version–come to only $48 each!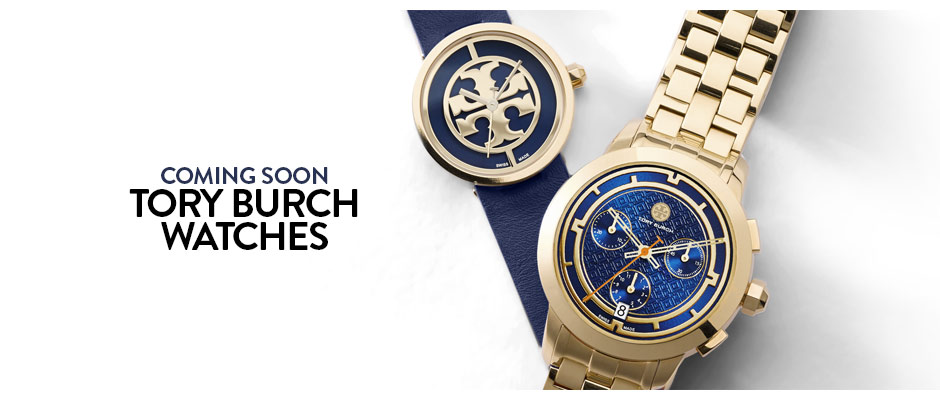 10. Tory Burch Watches. They're coming to select Nordstrom stores next week on Wednesday, October 1st. Get ready. ;)