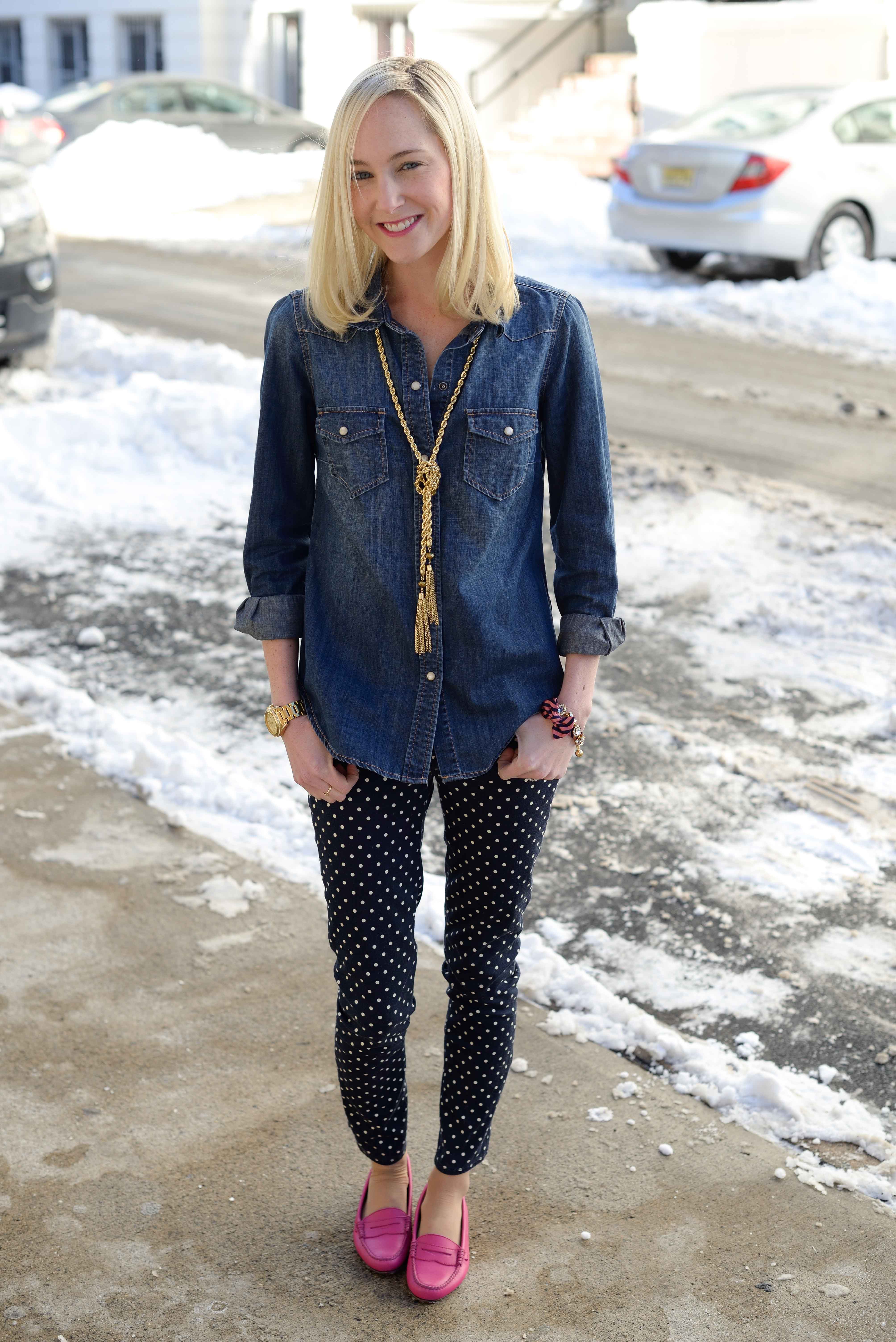 Guys. I had a snow day yesterday! New York City public schools almost never close, so it was such a welcomed surprise. I spent the day cleaning, organizing, and getting chores done. It was wonderful. While there's still a ton on my to-do list, I finally don't feel like I'm drowning. I got enough done that I can actually start working on lifestyle posts tomorrow, too. Woo! Very excited.
(Oh, and I should mention that we took these photos in under 30 seconds. It's freezing here! I'm definitely not leaving my apartment sans boots and puffer coat. ;))
Shirt: J.Crew Factory, similar here and here / Necklace: Benevolent Jewels (c/o) / Loafers: G.H. Bass & Co. I'm obsessed with these. They're so comfortable, and they're hot pink. So, yeah. They're also available in patent! On sale. / Vest: J.Crew (Sold out), still available in blue and light pink, and lots still available here / Bracelets: KJP for Brooks Brothers (see all here) and Sassy Steals (Original inspiration here) Buy similar here! Also still available on eBay / Watch: Michael Kors / Jeans: J.Crew, still available in "tall," and similar here / Earrings: J.Crew, less expensive version here / Lipstick: Clinique in "Pudgy Peony" / Gloves: Ralph Lauren (Thanks, Sarah! xoxo), can't find them online, but love these metallic gloves from Michael Kors!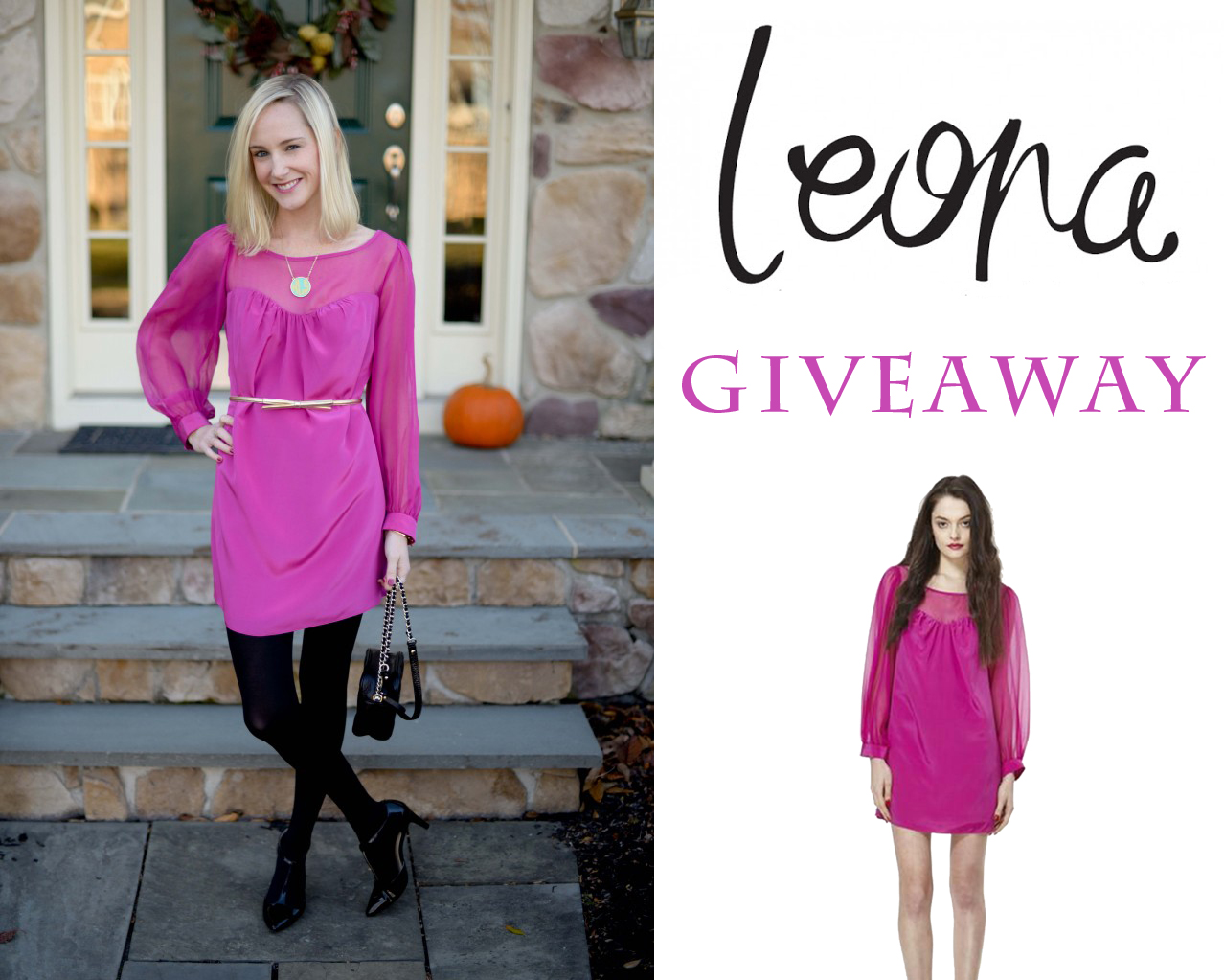 This weekend, I'm teaming up with Leona to bring you a fun giveaway. I've mentioned this before, but I initially fell in love with the brand when I saw a Leona dress on Taylor Swift. I don't care how old I am… I adore her. ;) I love her music (obvi), her style, that she has morals and values, and that she's found a way to meld country music (my fave) with pop. (Flashback to my early years in New York City when I played a lot of Taylor Swift songs on my guitar. Oh yeah, and when I'd dyed my hair dark brown because I thought it would make me look tougher for my teaching job in the Bronx, haha.) Anyway, of course Taylor Swift would wear Leona! The clothing line is timeless, classy and colorful… and seems to scream happiness. I'm obsessed!
Enter below to win the Lila Dress that I featured recently in this post!