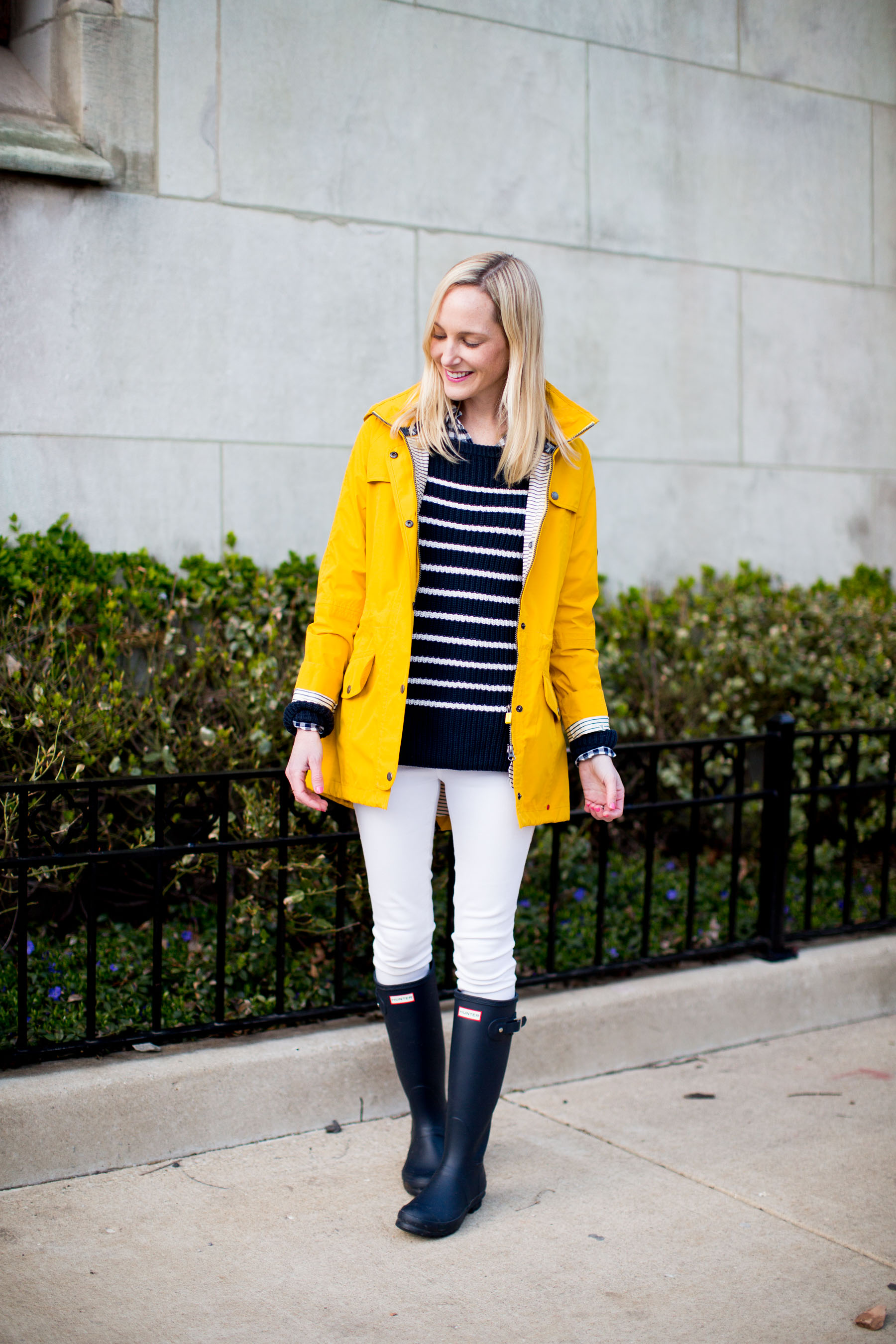 Barbour on Sale (This is the one I'm wearing, but the version that's on sale is SO close!) // White Skinny Jeans / Btw: All Hunters on major sale!
A quick note: The Wednesday Motherhood Series has been pushed back to Thursday this week. Tune in tomorrow for a post about how Mitch and I maintain our marriage as new parents!
There will definitely be a lot of sales occurring this weekend. The Nordstrom Half-Yearly Sale, though, is always my favorite. (Now through June 4th, you can take up to 40 percent off a huge selection of merchandise.) I went through most of it last night and picked out my faves, and I'll be adding to this post throughout the course of today. Be sure to check back (and check back often!) for updates. :)
Okay! Here are some of my faves: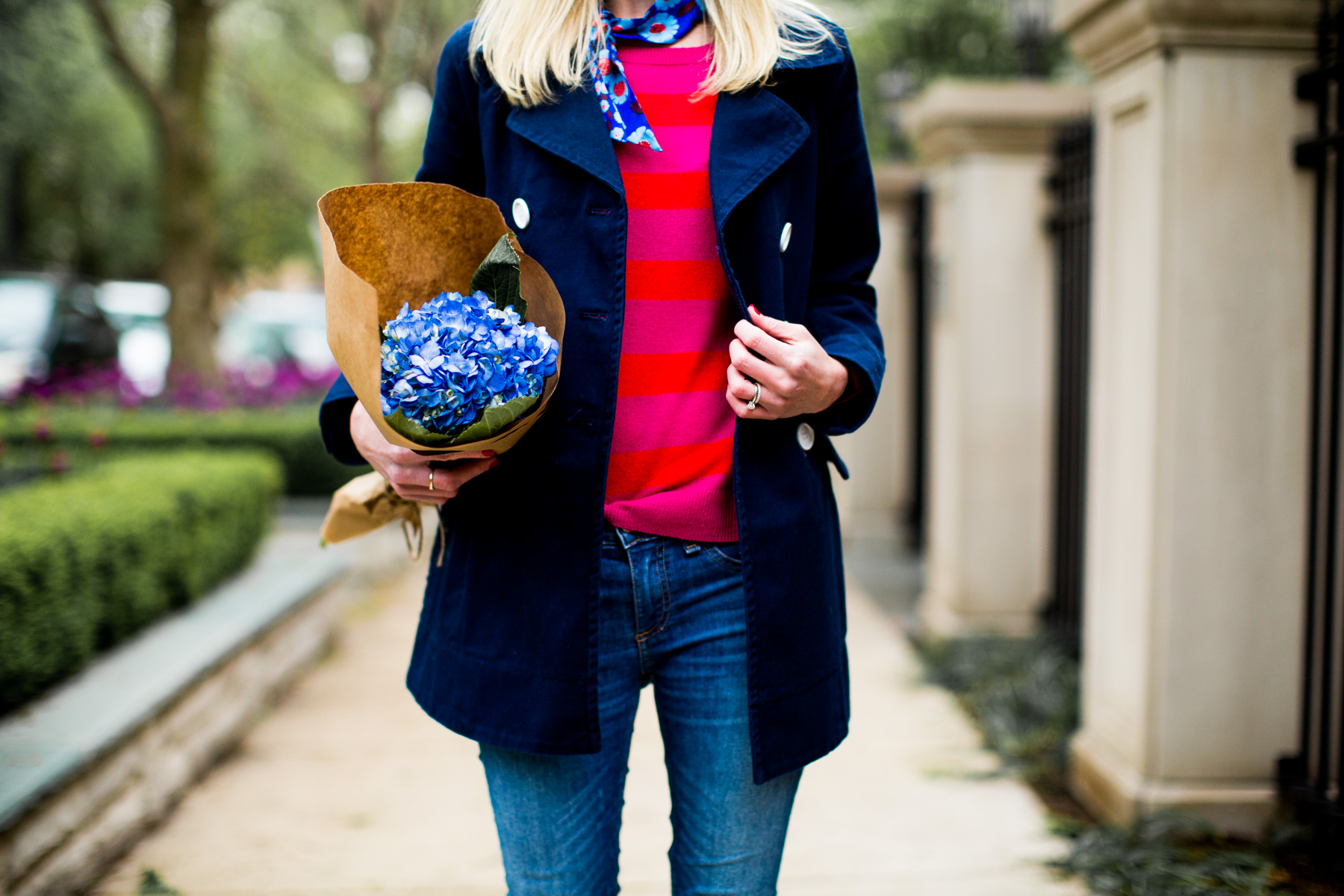 Navy peacoat
I've been wearing this navy pea coat a lot on the blog lately, and I love how much warmth it adds to my springtime looks without the usual bulk. Warm up, Chicago! Until then, I'll be hangin' in this coat.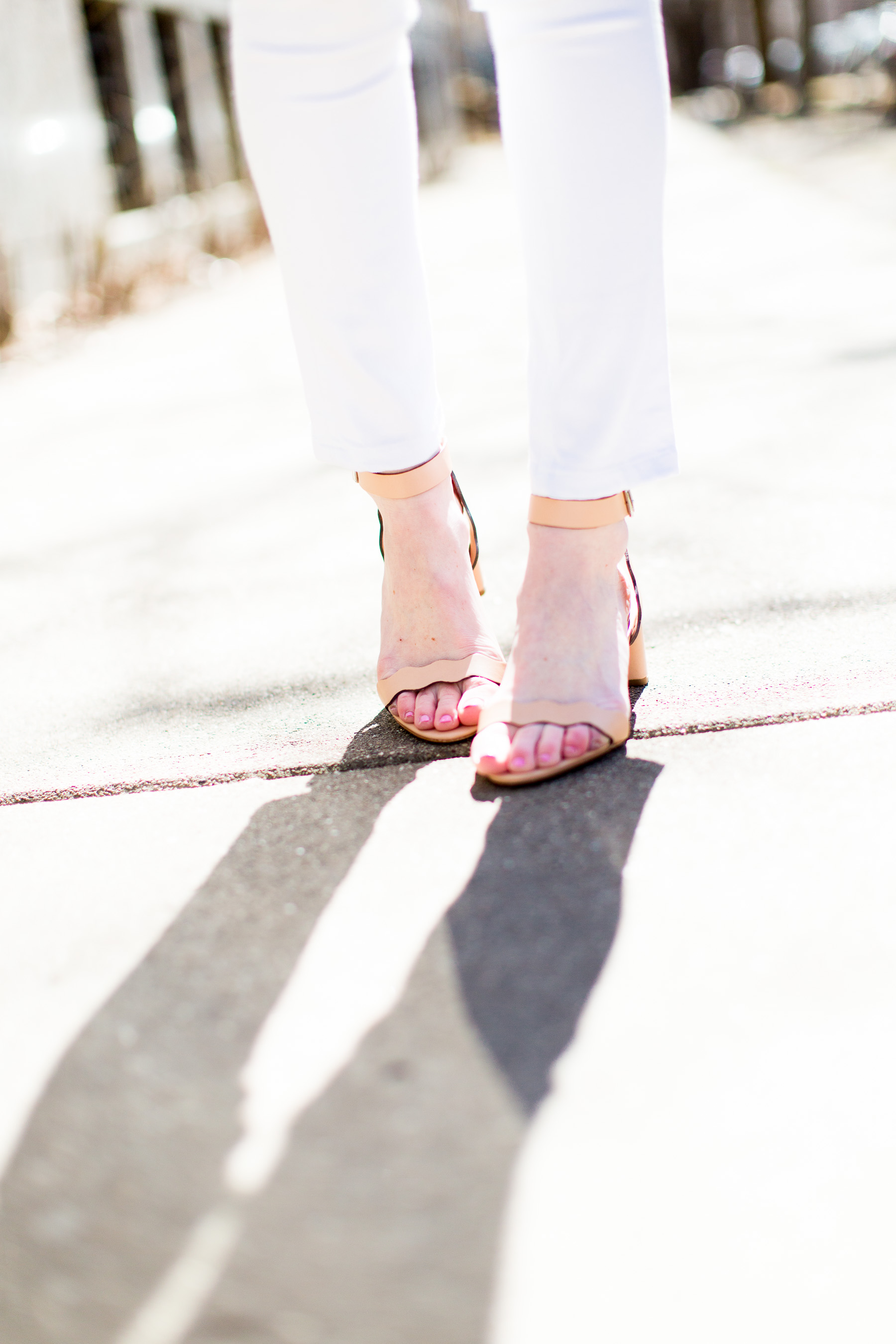 Scalloped Sandals
I really, really love these sandals, as they can be dressed up or down during the spring and summer. Mine are a lighter color, but I adore the brown, as I think it might be even preppier. :)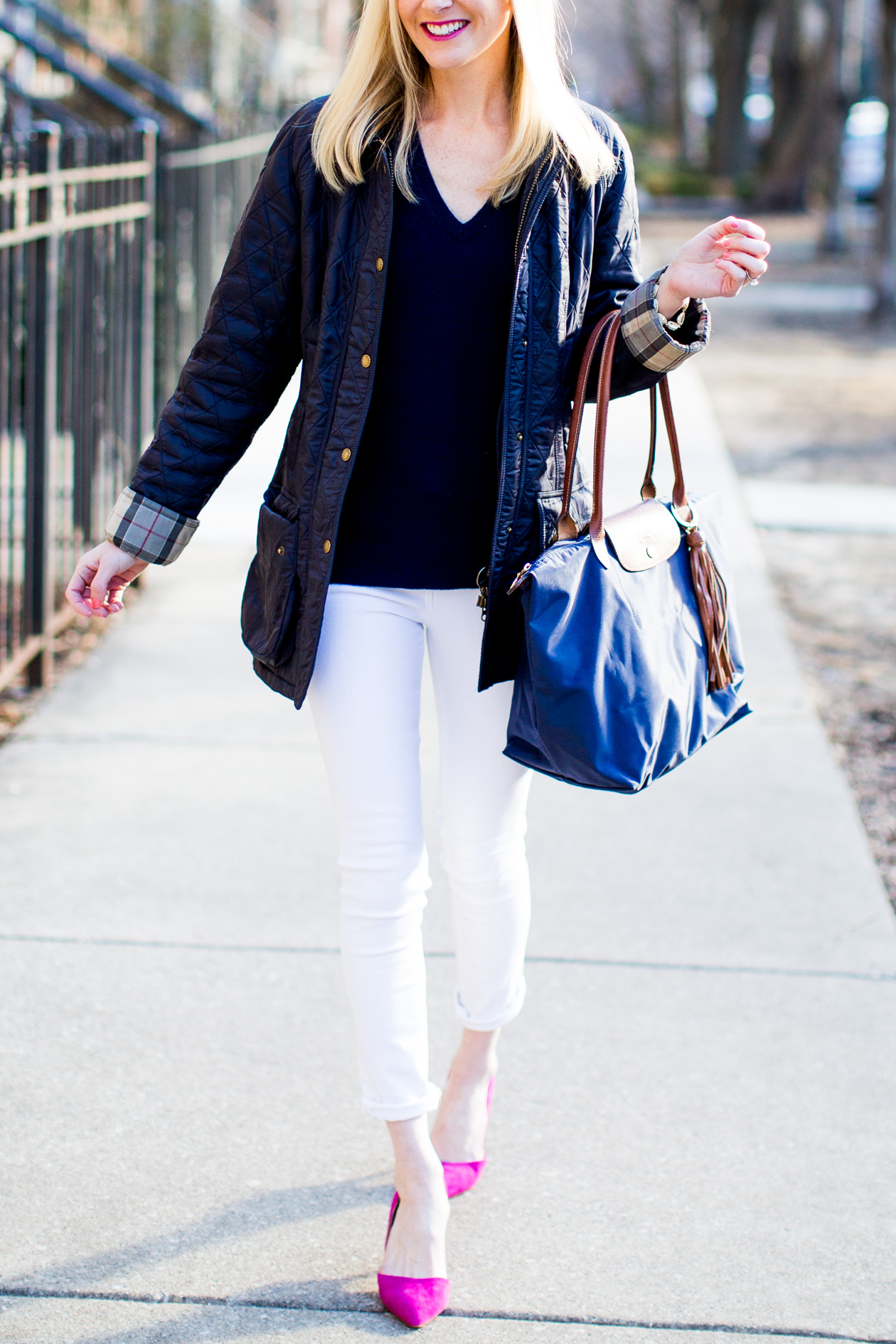 Quilted Barbour
I'm sure you're probably tired of hearing me talk about how great this Barbour is, but it features the same cut as the classic one yet is so much warmer.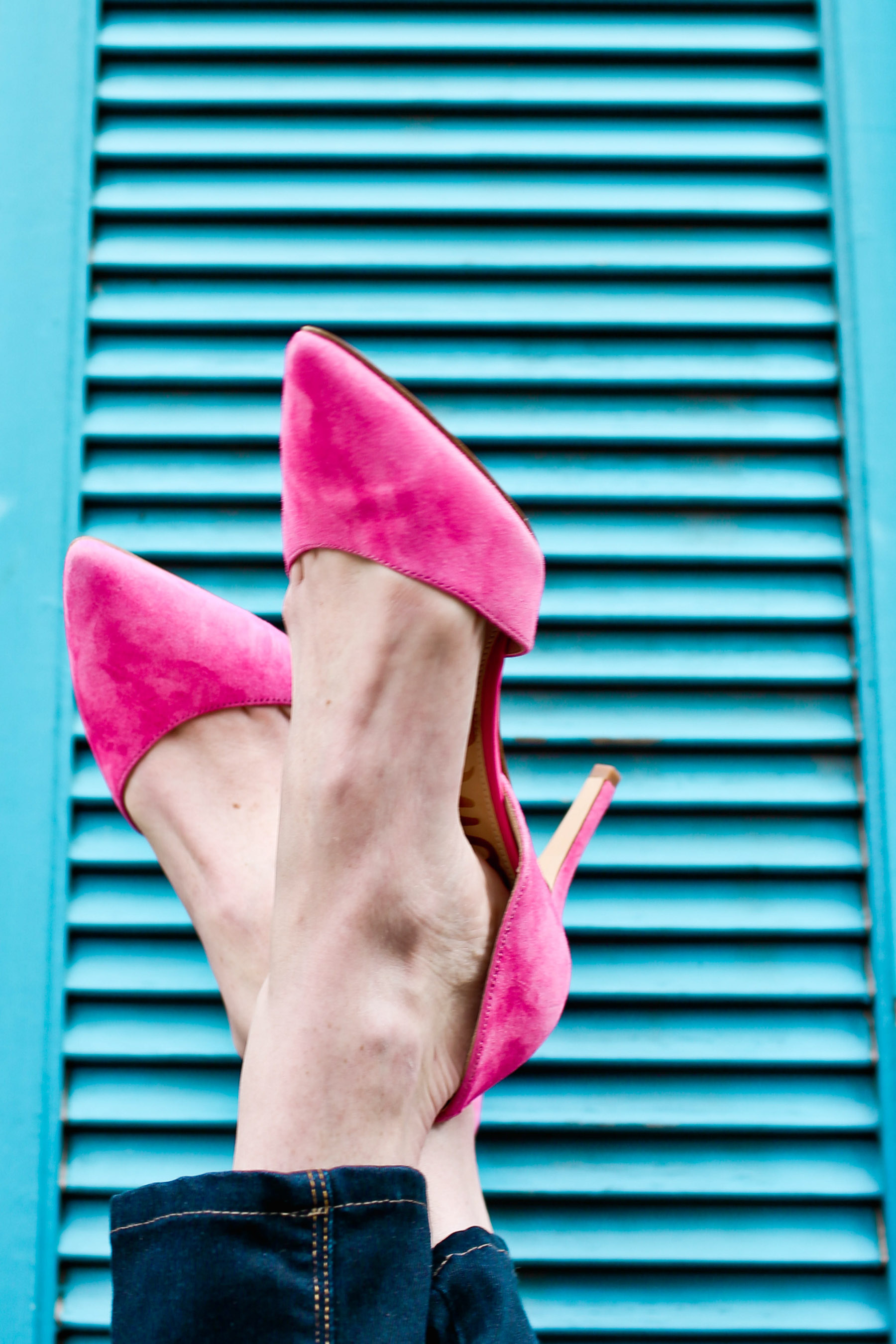 Pink Pumps
Guaranteed to bring a little color to any all-blue outfit. ;) I love my pink pumps!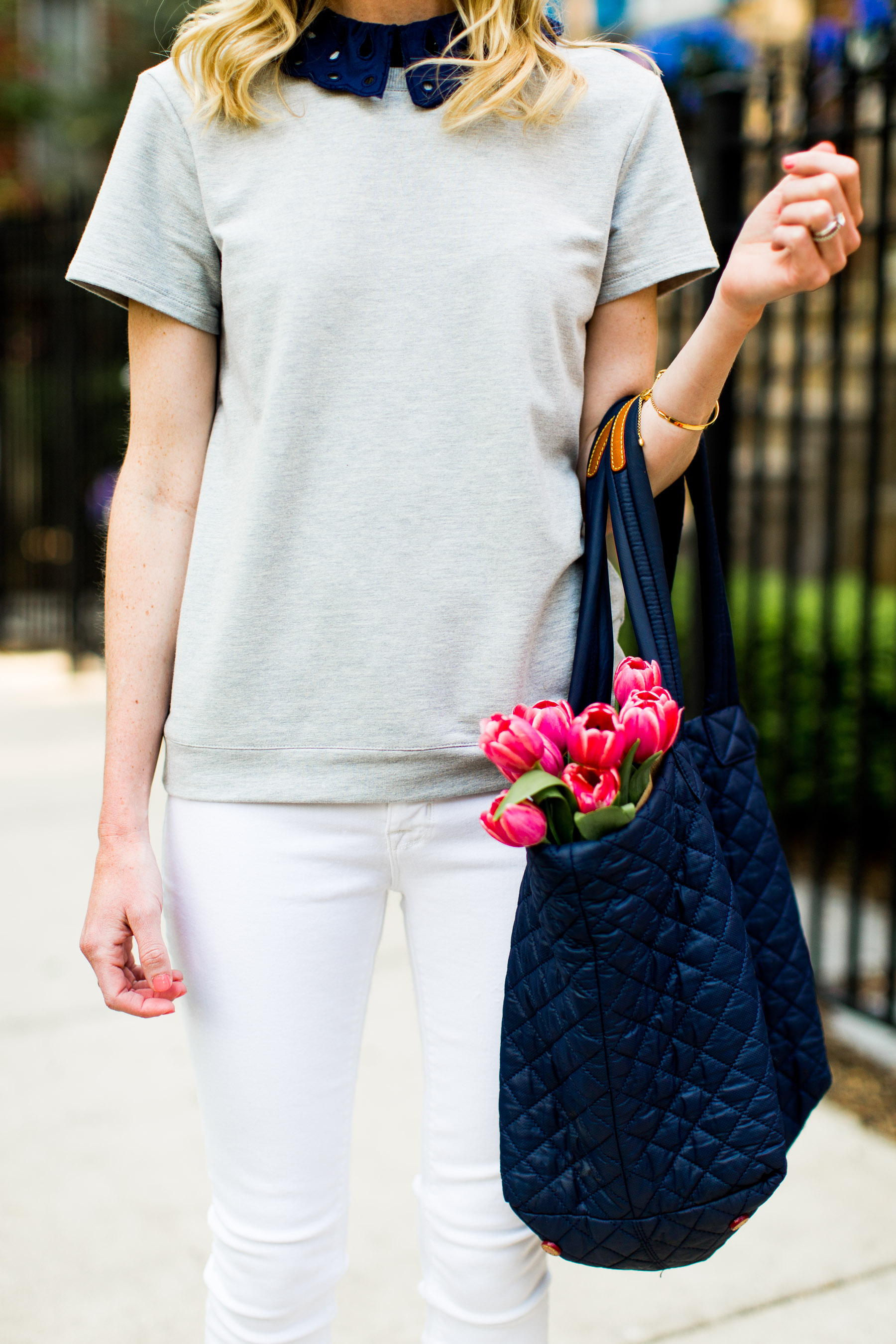 Collared Top
The top is actually a sweatshirt material, which makes it extra cozy–yet not too hot–for spring and summer. How sweet is the lace collar?!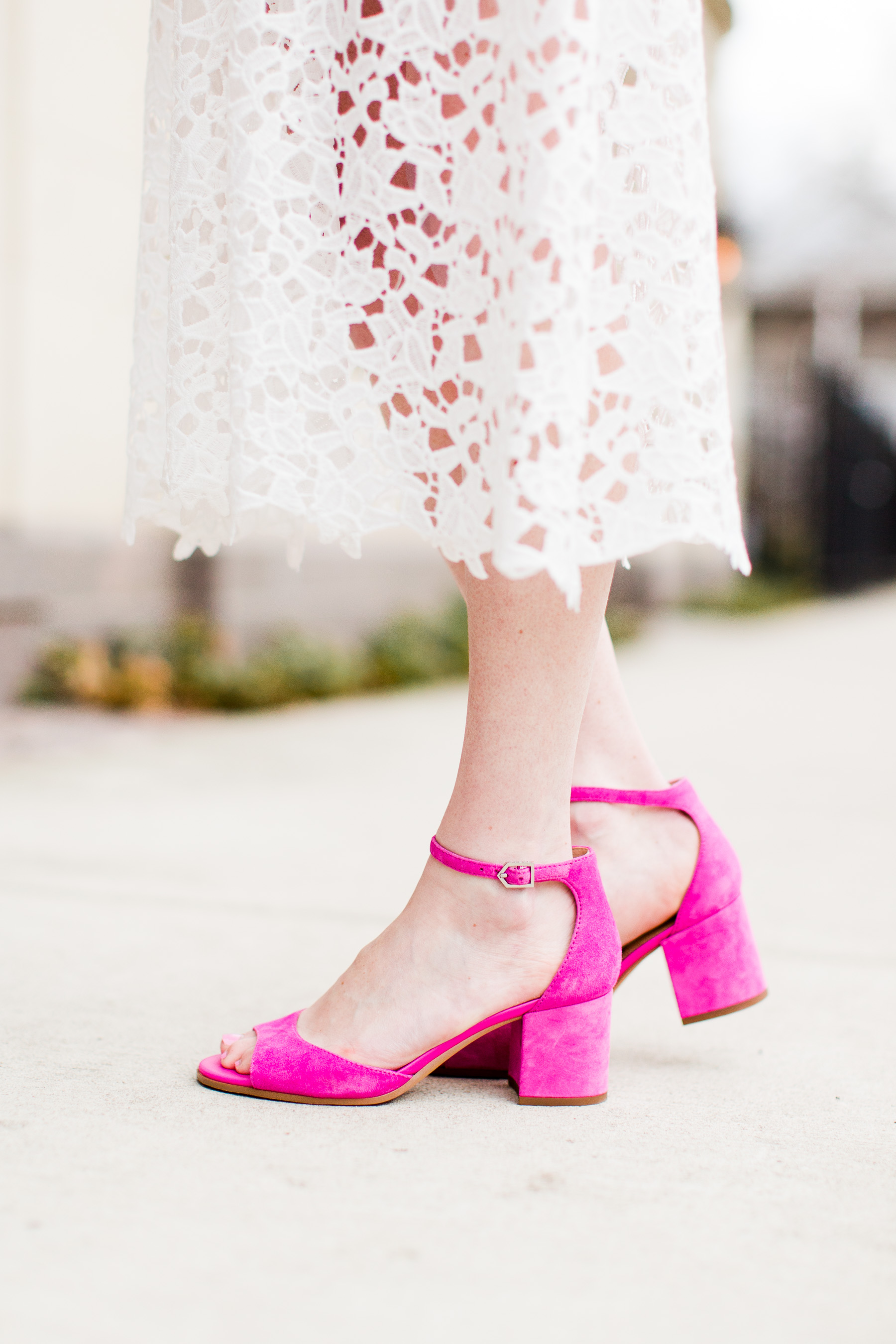 Pink Sandals
My outfits would be pretty dull this season without these pink sandals. See that chunky block heel?! That makes 'em extra comfy!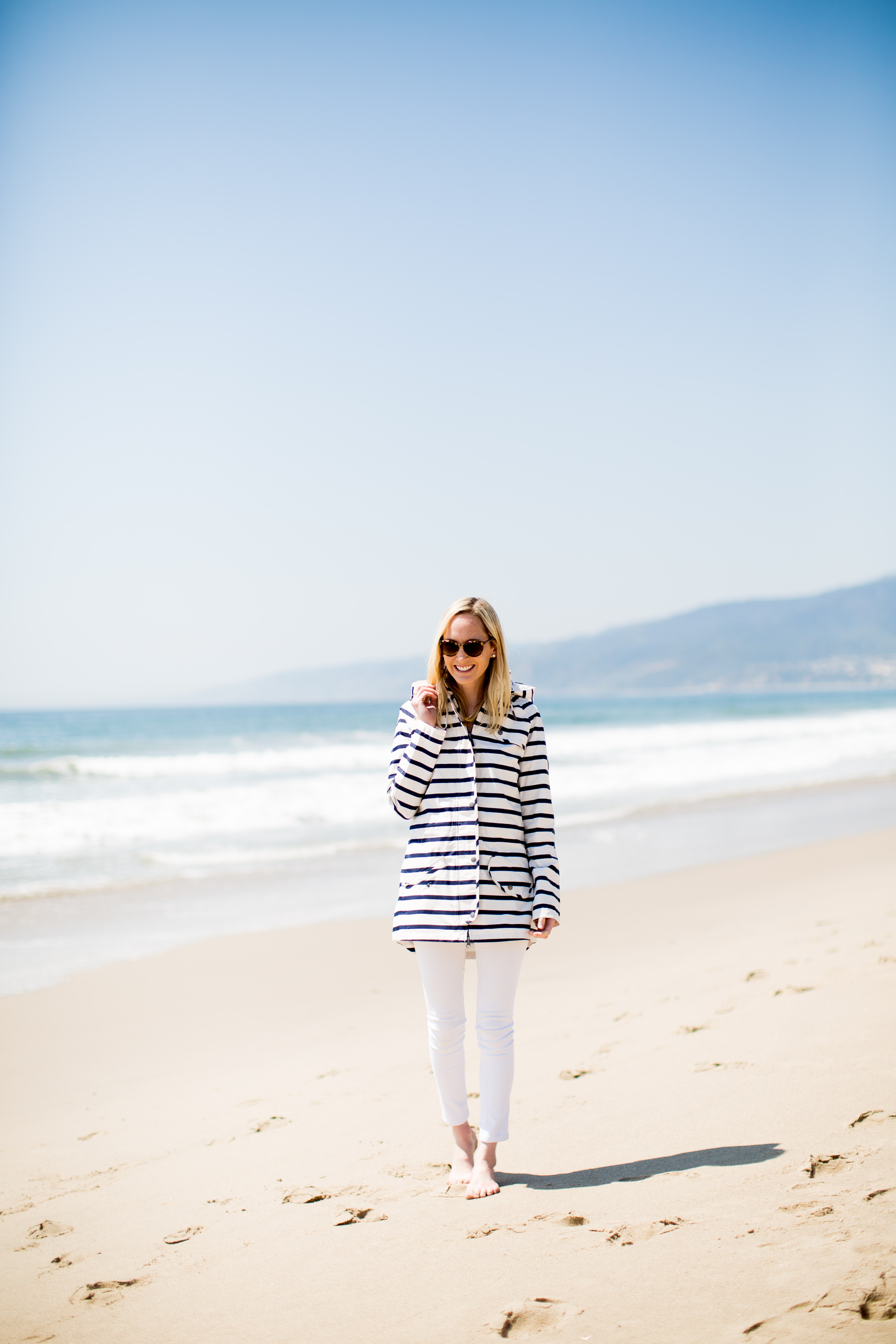 Striped Rain Coat
Here's the striped rain coat again! Tuckernuck is where I found mine.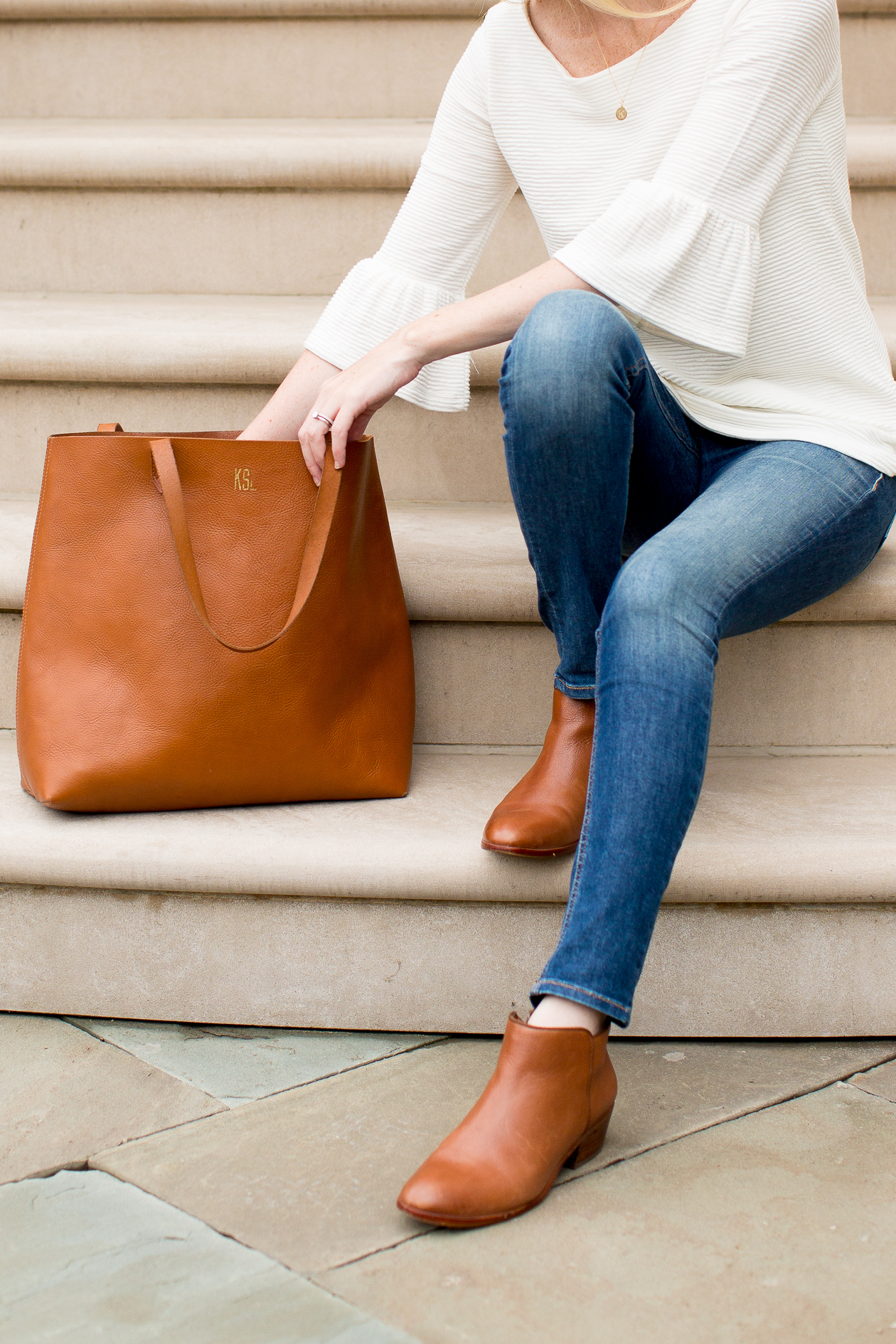 Leather Booties
I know. Summer is just around the corner. But I swear, guys: BEST BOOTIES EVER. Swoop 'em up now and save 'em for the fall.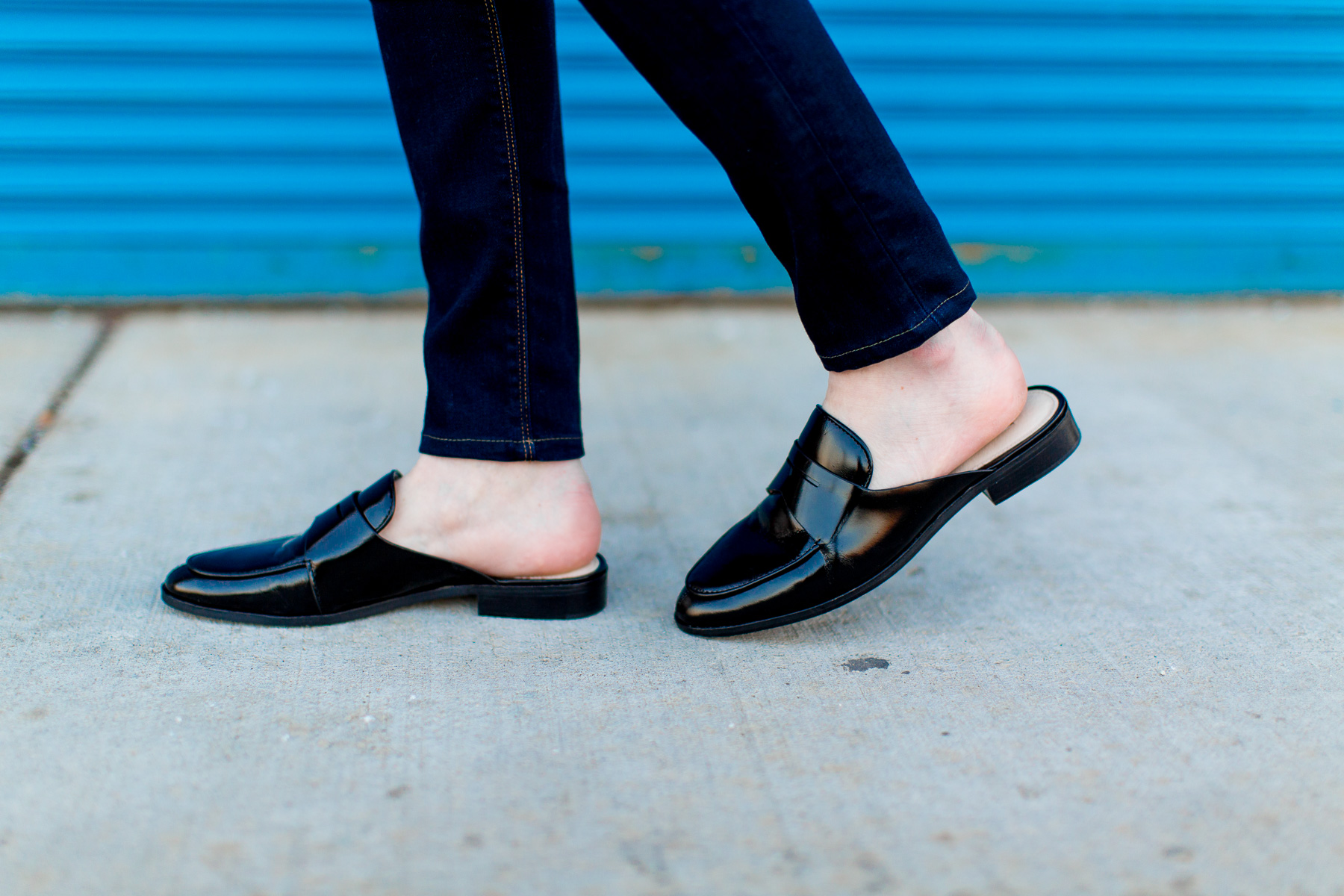 Mules
They're perfect. They're comfy and I don't see too many people wearing them around the city, which is kind of nice!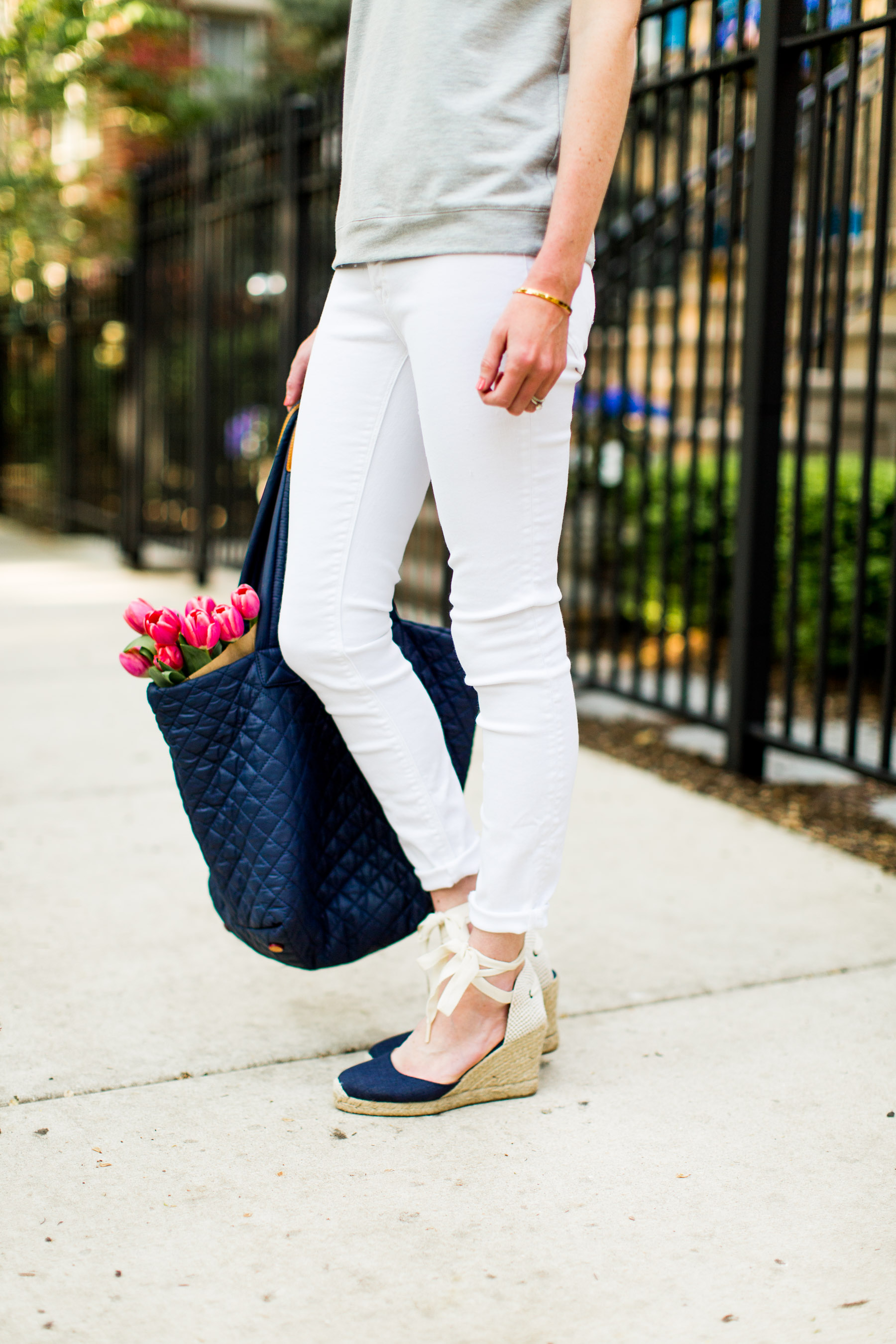 White Skinny Jeans
Recently came into possession of this pair of white skinny jeans and I'm OBSESSED. They're crazy soft and they're generous around the waist if you need it, but they maintain their shape, too.
Other Faves from the Sale:
Tops

Dresses

Shoes

Jeans

Bags

Outerwear

Burberry & Barbour

And the spotlight is on…