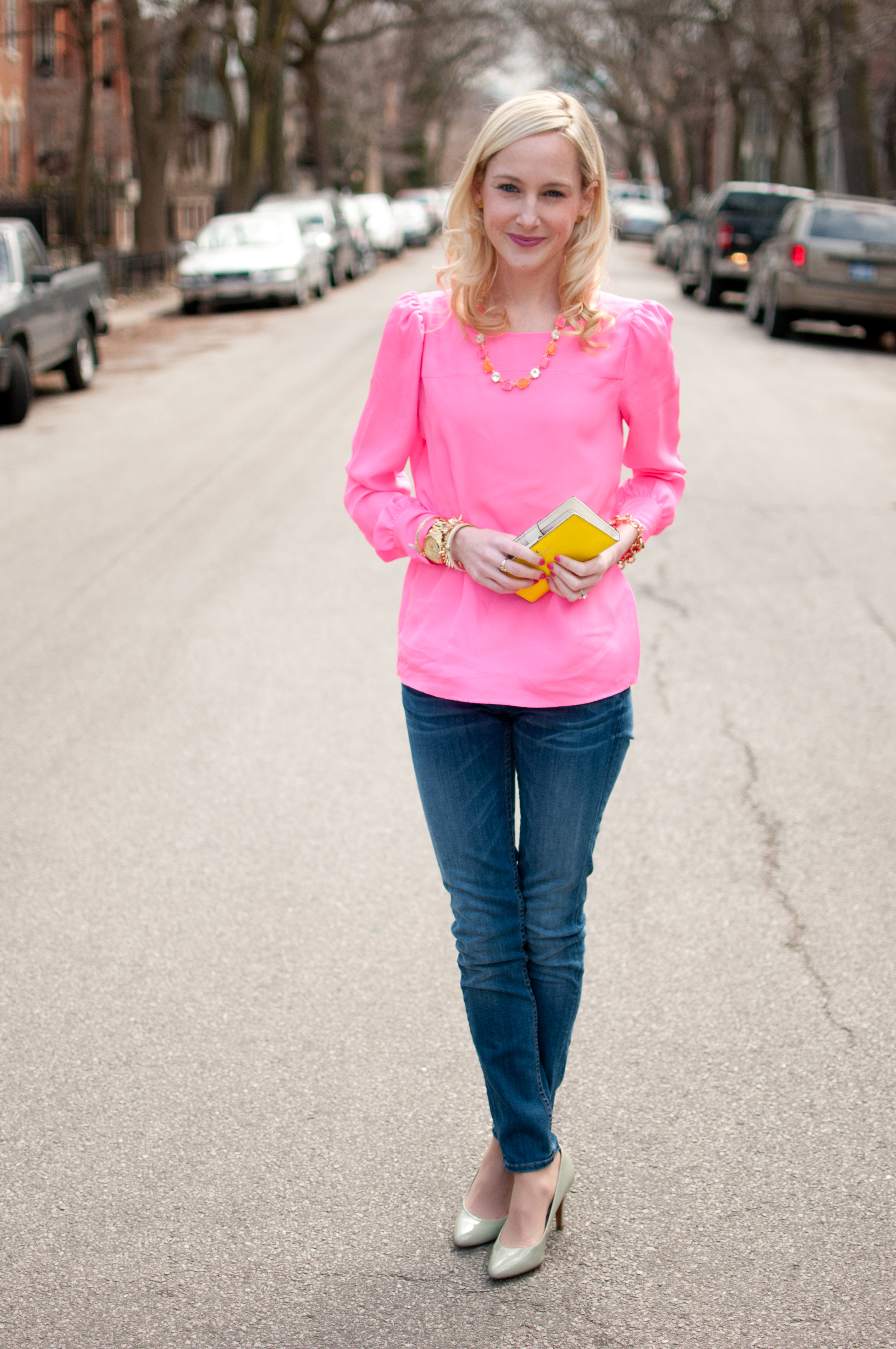 Top: J.Crew Factory / Jeans: Hudson, also available here and here / Pumps: Franco Sarto, similar here, here, and here in light pink / Necklace: J.Crew Factory / Watch: MICHAEL Michael Kors / Wallet: Kate Spade, similar here in pink / Bracelets: Henri Bendel, Kate Spade, J.Crew Factory, Stella & Dot / Earrings: Tory Burch
Chicago is amazing. My fiancé–who grew up in Lincoln Park–and I have been together for almost four years now, and we've visited the Windy City more times than I can count! But every time we do, I fall in love with it all over again. While I'll always be a New York City Girl, I'll always have a special place in my heart for Chi-Town.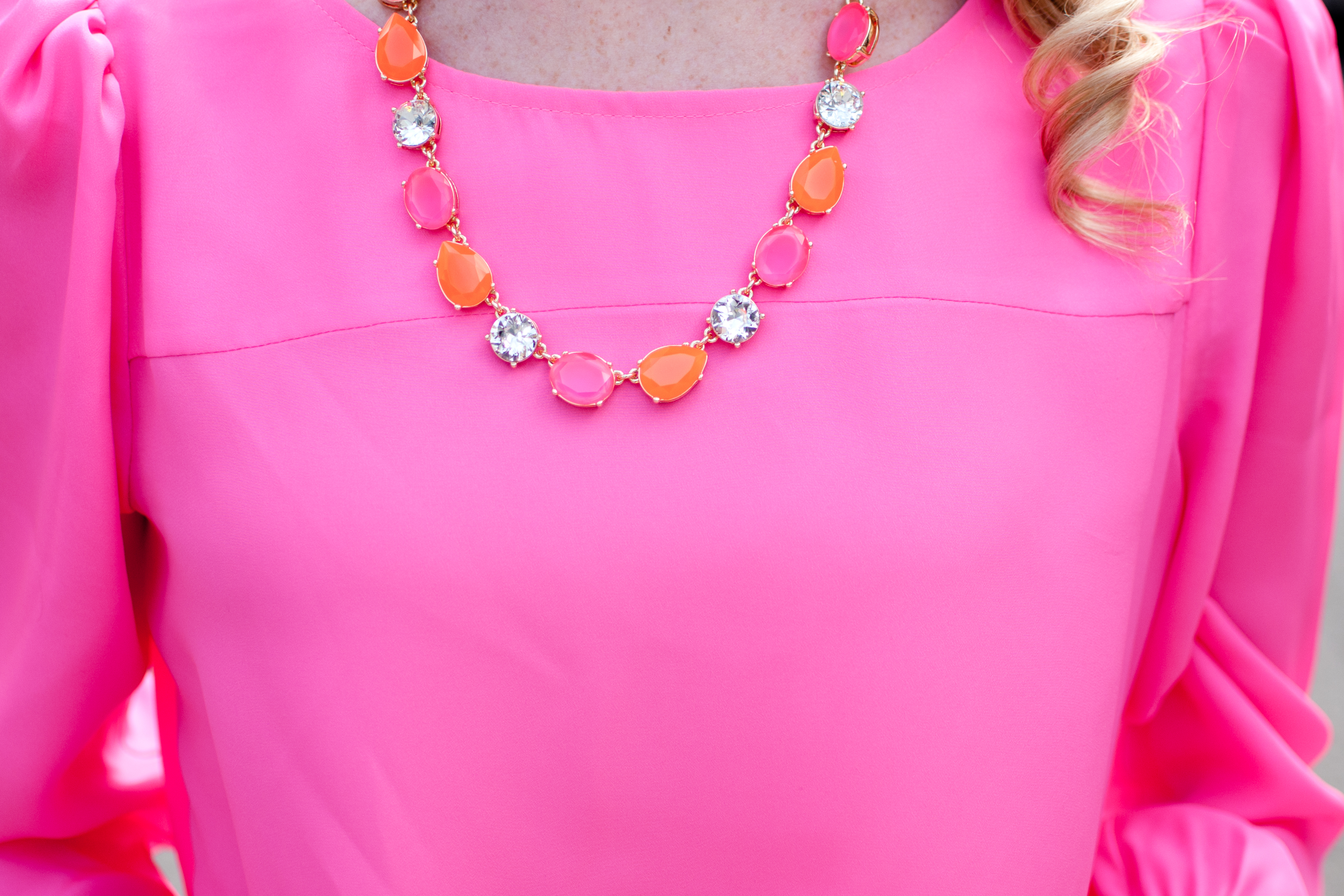 Two of our closest friends, Dan and Laura, live in Old Town (right next to Lincoln Park), so we spend most of our time with them when we visit. :) This trip was no different! Upon arriving, we parked our car near their beautiful apartment (you can scroll down to the end of this post to see a few pictures from our trip) and met up with Dan and dog NeeChee (pronounced "Nietzsche") at a park.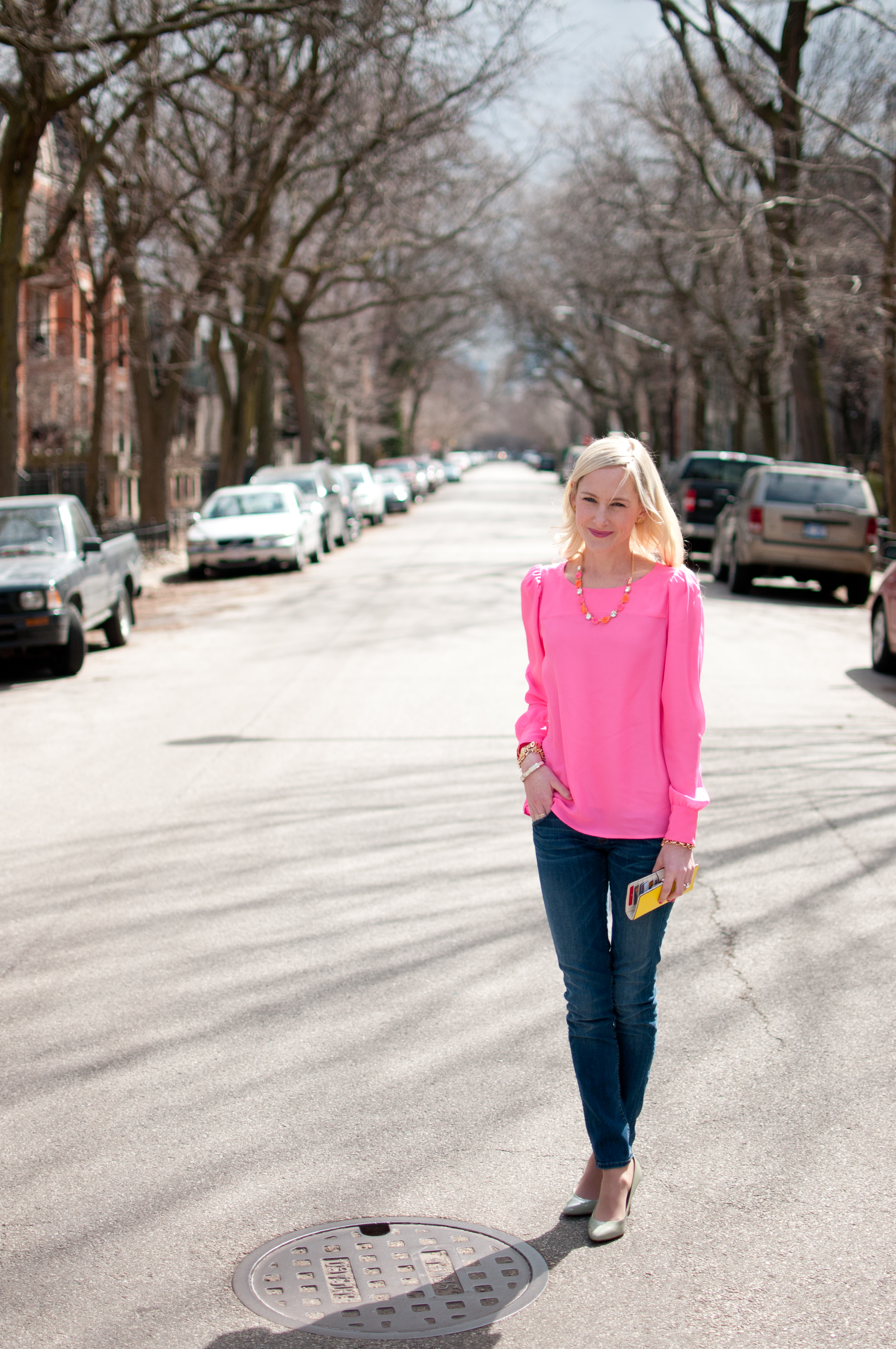 While waiting for Laura to get off work, we walked down North Wells Street (great shopping) and checked into the Hotel Indigo. Oh. My. Goodness. We Pricelined the hotel, so there's always a bit of uncertainty as to where you'll actually be staying and if it'll be nice. This place was beyond nice, though. First of all, it was a quick walk from Dan and Laura's: super convenient. Secondly, it was beach-themed! Mitch and I are getting married on the Jersey Shore this July, and pretty much everything–from our cake to our programs–is adorned with nautical navy blue-and-white striped ribbons. I'm a little crazed about it. ;) Anyway, the Hotel Indigo's duvet covers were navy blue-and-white striped, and there were adirondack chairs and shells everywhere! I guess they knew I was coming.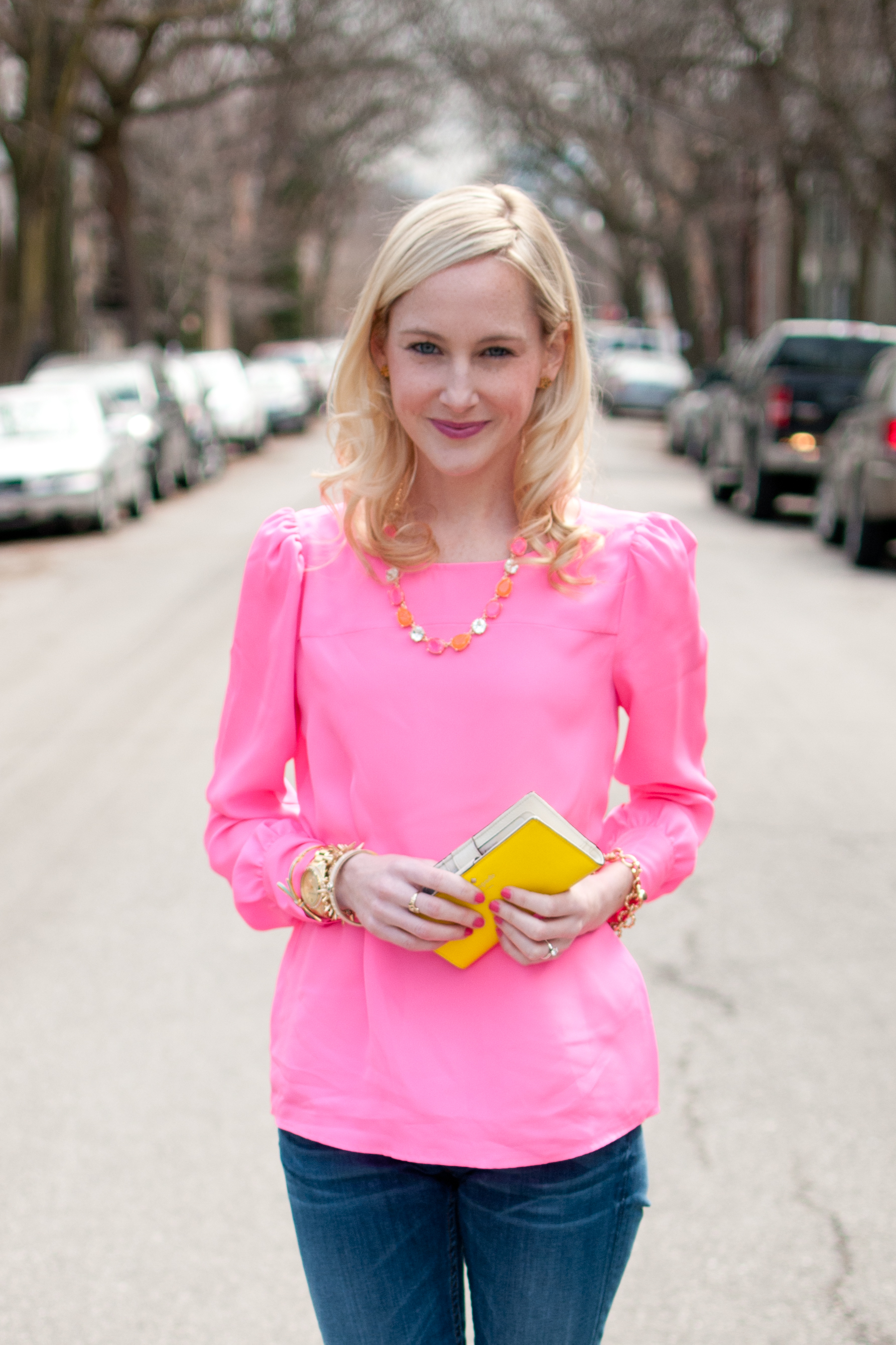 Later that night, we walked along Lake Michigan (chilly, but beautiful), had drinks overlooking the lake at the Lincoln Hotel, and got dinner with Laura at "Chicago q," an amazing barbecue restaurant nearby. (Mitch was in heaven!) Dan and Laura really know how to do Chicago! :) Stay tuned for tomorrow's "Chicago Day 2" post. :)