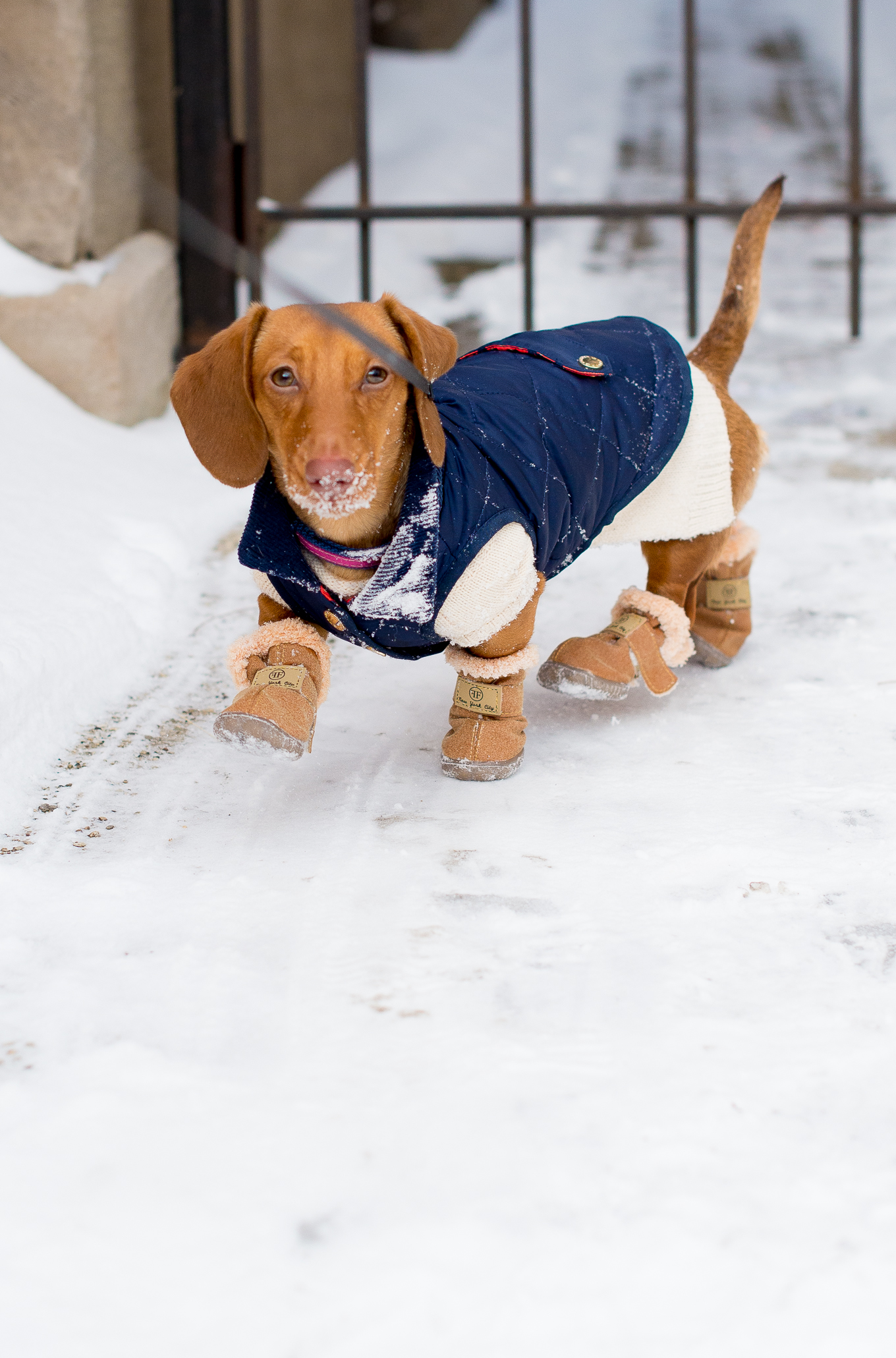 Can't lie: definitely considered writing this post in Noodle's "voice," but decided that would be taking things a bit too far. So I'll handle this one for her. But next time, Girlfriend needs to put in a little more effort. ;)
Anyway, let's take a blast to the past. Way back in 2015, Noods had a really hard week. She's was still just a little baby, still under 10 pounds, and going outside in the weather–apparently it was -25 degrees with windchill–was pretty rough on her. Poor thing – we've come so far. The worst part, though, was the salt. It would get stuck in her little paws and she would actually cry. It's seriously heartbreaking!
Noodle In The City Furry Footwear
Thankfully, New York City-based Furry Footwear came to the rescue and sent Noodle the cutest pair of snow boots. (Her friend Oliver is wearing them on The Fox and She as well!) They're called the "Chicago Boot" (so fitting, right?!) and the inspiration, not surprisingly, came from Chicago's harsh winters. These Furry Footwear boots showed up just in time, and I can't wait to tell you all about them so maybe, just maybe, your pup can benefit from these little lifesavers as well.
About Furry Footwear
A Furry Footwear designer is actually from the Windy City, so she knew firsthand how important it was to line the boots in a thick layer of fleece. The soles are also made of a thick, durable anti-slip rubber to keep the salt out and prevent sliding. You can just tell how much thought went into the creation of these adorable dog accessories. So I think I can speak for Noodle when I say these doggie winter boots are 'Noodle Approved'.
I also just love that Furry Footwear focuses all things cleanliness, style, and protection. This trifecta is basically their whole motto and it makes total sense. Cleaning your pups paws after every single walk can start to feel like a real chore. Plus, it's cold and harsh out there. Your pup needs protection from the ice and snow. And who doesn't love to travel in style? I know Noodle does. Lol.
Another thing I love about Furry Footwear is that they give back with every purchase. I love a brand that focuses on giving back to the community in a supportive and notable way. Every pair of pup boots sold is a donation to the ASPCA. A definite feel-good purchase.
Do Dogs Need Winter Boots
In the beginning, Noodle looked like she was walking on the moon when she was wearing her boots. She didn't hate them, but she didn't look comfortable, either. (I tried really hard not to laugh, hehe.) But she got used to them so quickly, and is walking almost normally now! She no longer cries from the salt, she shivers less, and she has fun outside again. And her little paw pads stay in great and healthy shape. Our apartment floors are cleaner, too. No more giant mess every time we come back inside!
So, if you're having a hard time getting your dog to wear boots (or any shoes, clothes, or coats for that matter), don't give up yet. They'll get used to it with time, and then you can have peace of mind that your dogs paws are protected and healthy.
But the question tons of dog owners often ask is, do my dogs need dog shoes (or, in this care, winter boots)? The answer is: it depends. But if there is often snow or ice outside like in Chicago, you can bet your pup will want a nice pair of dog boots to keep warm and protected. Just like you would! You may also need dog shoes to protect your pup from hot pavement and/or nearby rocks. While they're not always necessary, they're great for those extreme weather days.
BTW – if your dogs paw pads (dogs feet) do seem irritated from extreme cold or heat, you might want to also consider picking up some paw wax and/or petroleum jelly. Paw wax is like a protective layer over your dogs feet and can protect their pads from extreme cold. Apply before going for walks. Petroleum jelly is more for healing. Just in case your pups paws do become irritated, it's great to have on hand.
Dachshund Winter Boots
Okay, now it's time to let Noodle take the reigns and show off her best modelling skills. In the extreme Chicago weather, we also like to keep Noodle all bundled up with the cutest dog coats. If your pup is often shivering after their walk, its a good idea to add this extra layer. Plus, how cute is the denim dachshund coat? OMG!!!
Be sure to take a look at the rest of the Furry Footwear collection here. How cute are the Vancouver boots?! And I think a pair of these adorable Converse-style sneakers are in Noodle's future. (You know, when the weather gets warmer.) But seriously, no matter what size dog you have – small dog to large dog – you're sure to find the perfect pair. Not only for functionality, but for style as well.
…And enjoy the below video of Noodle's first time in her boots. It's hilarious. She improves, though, doesn't she?! Thank you, Furry Footwear!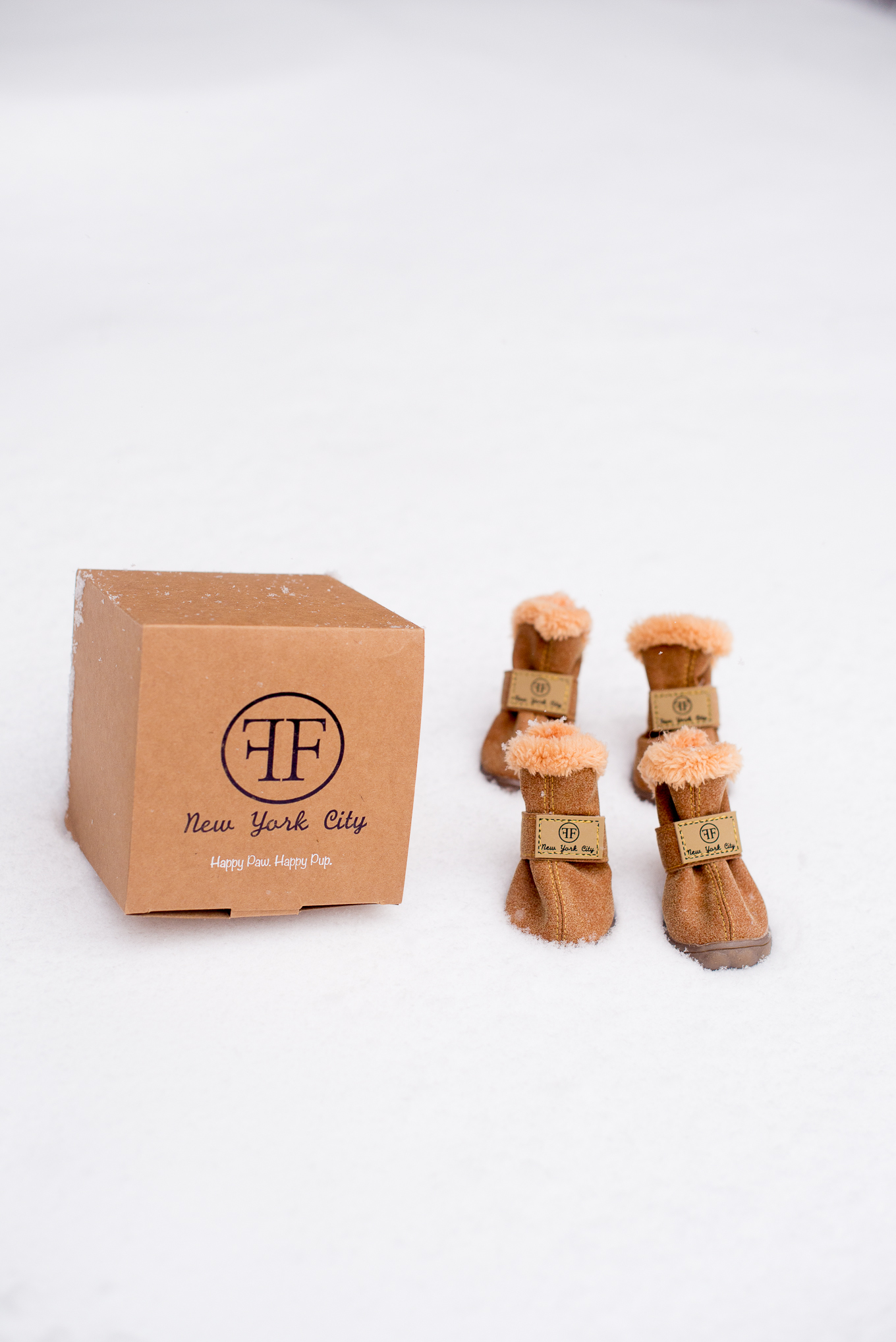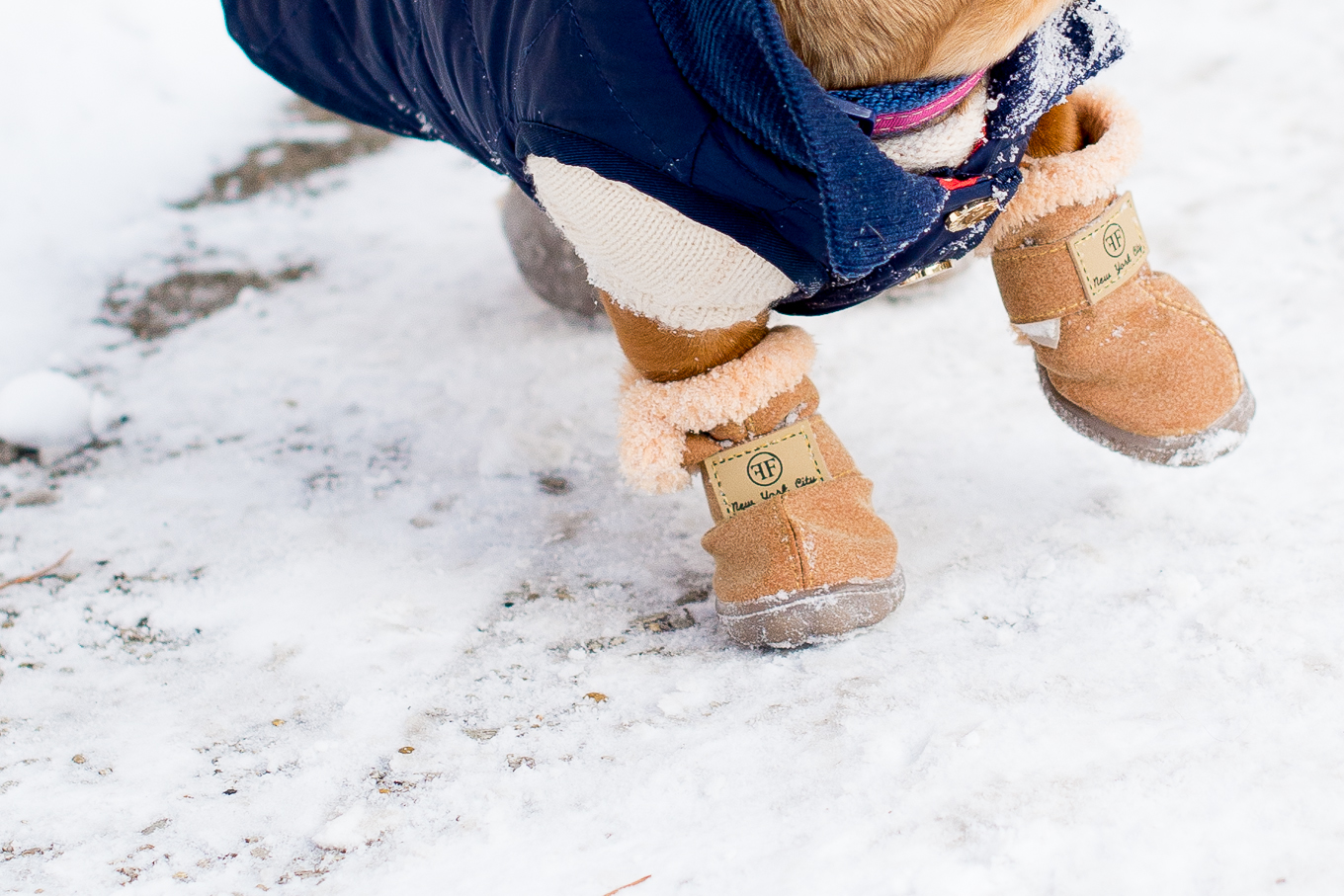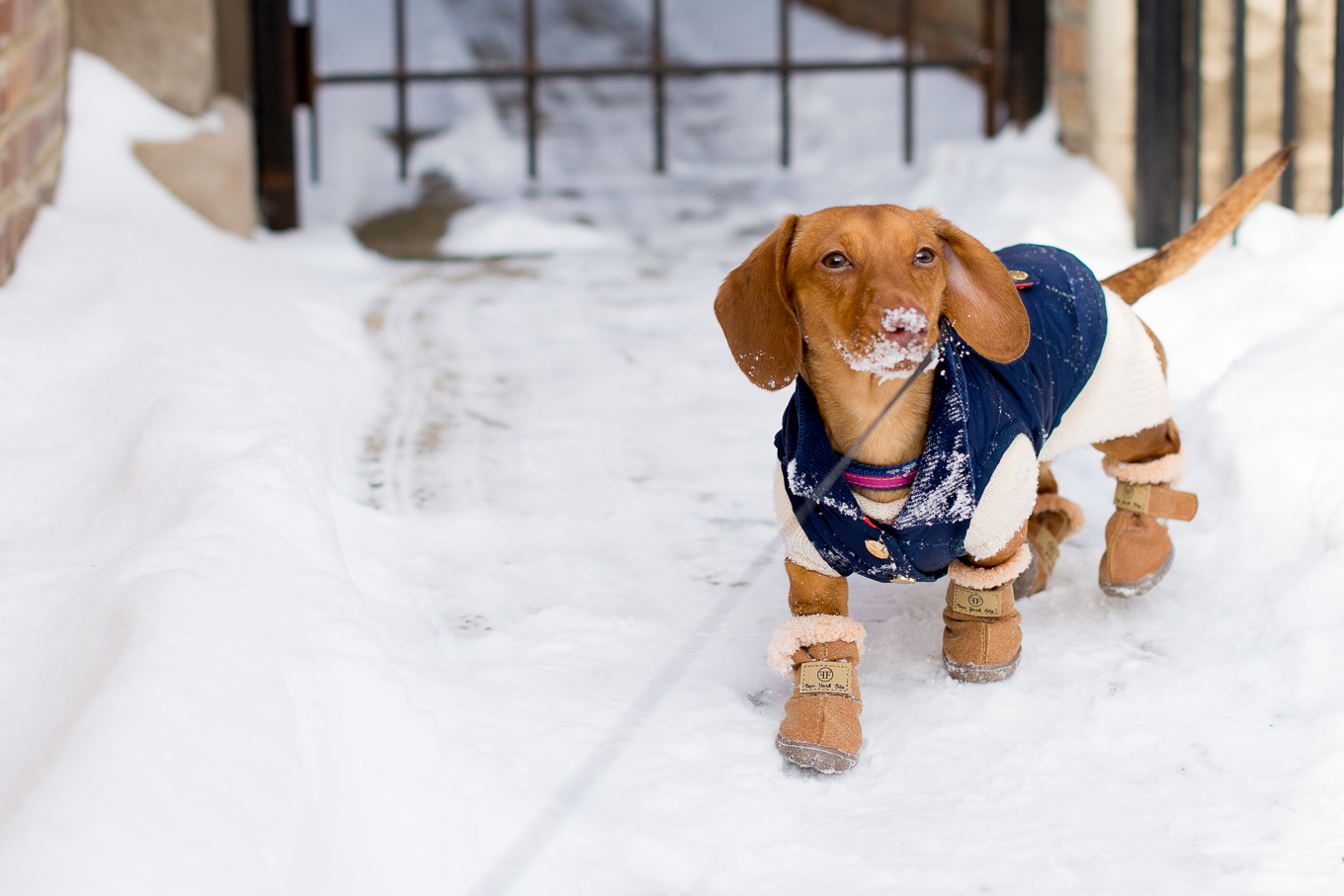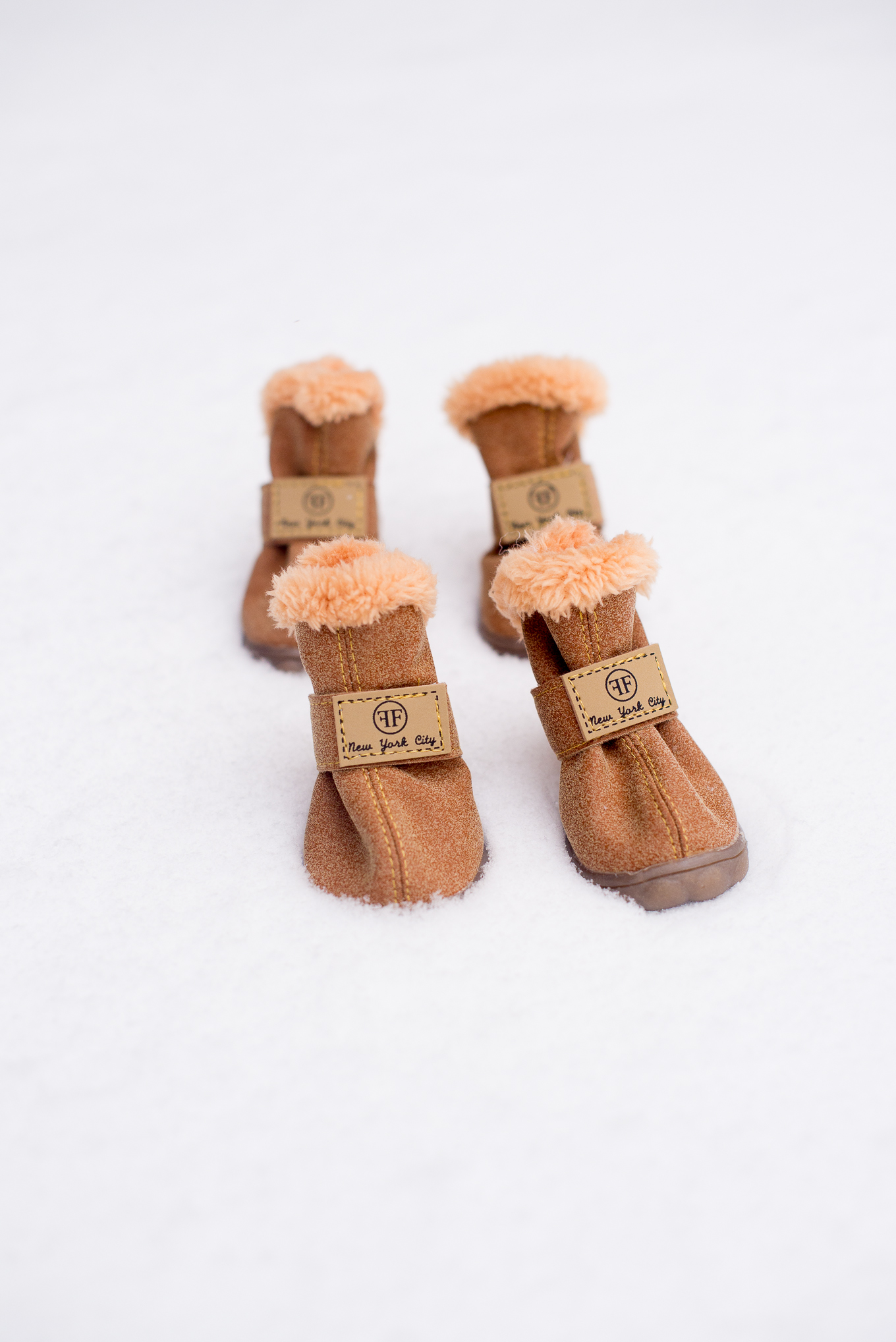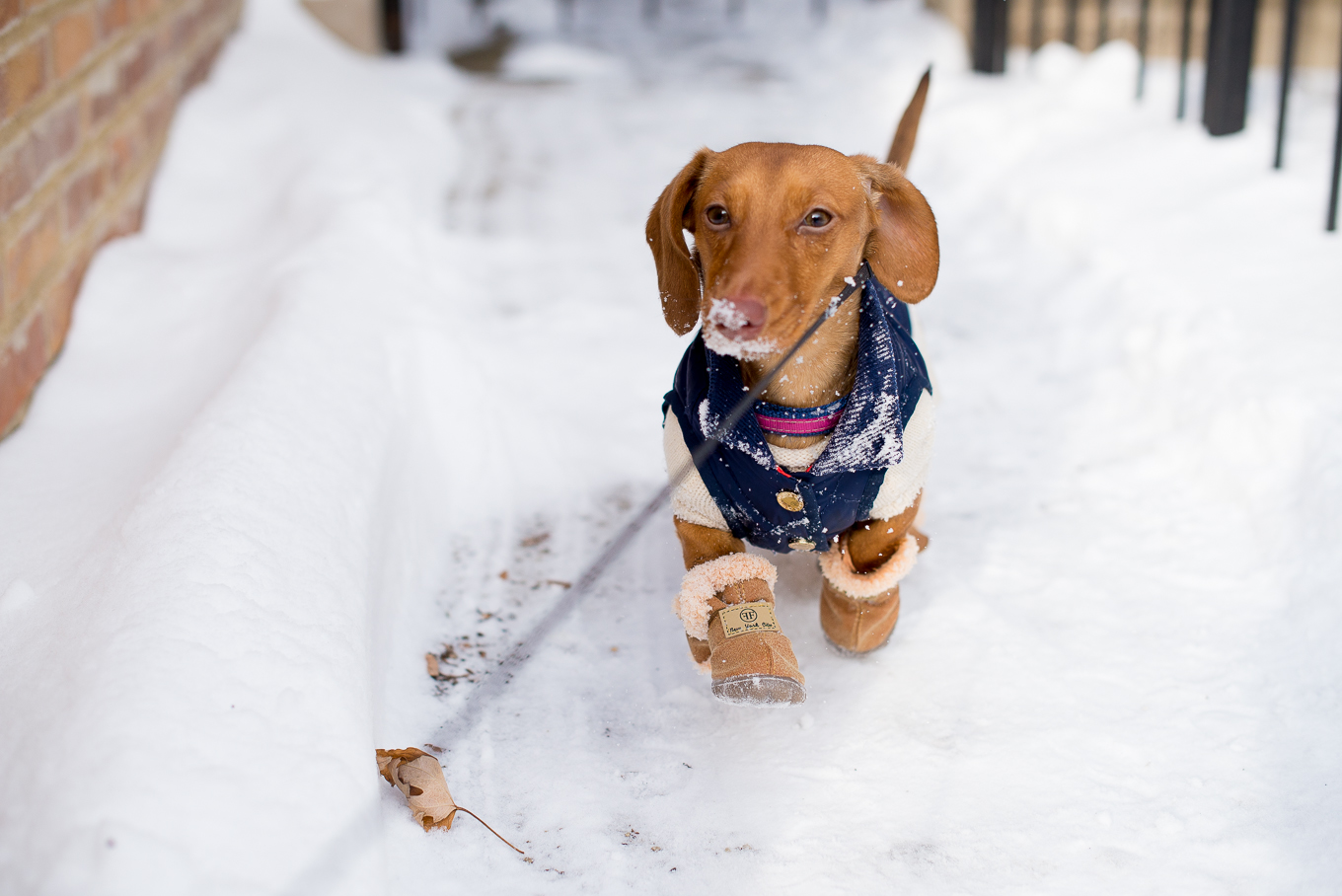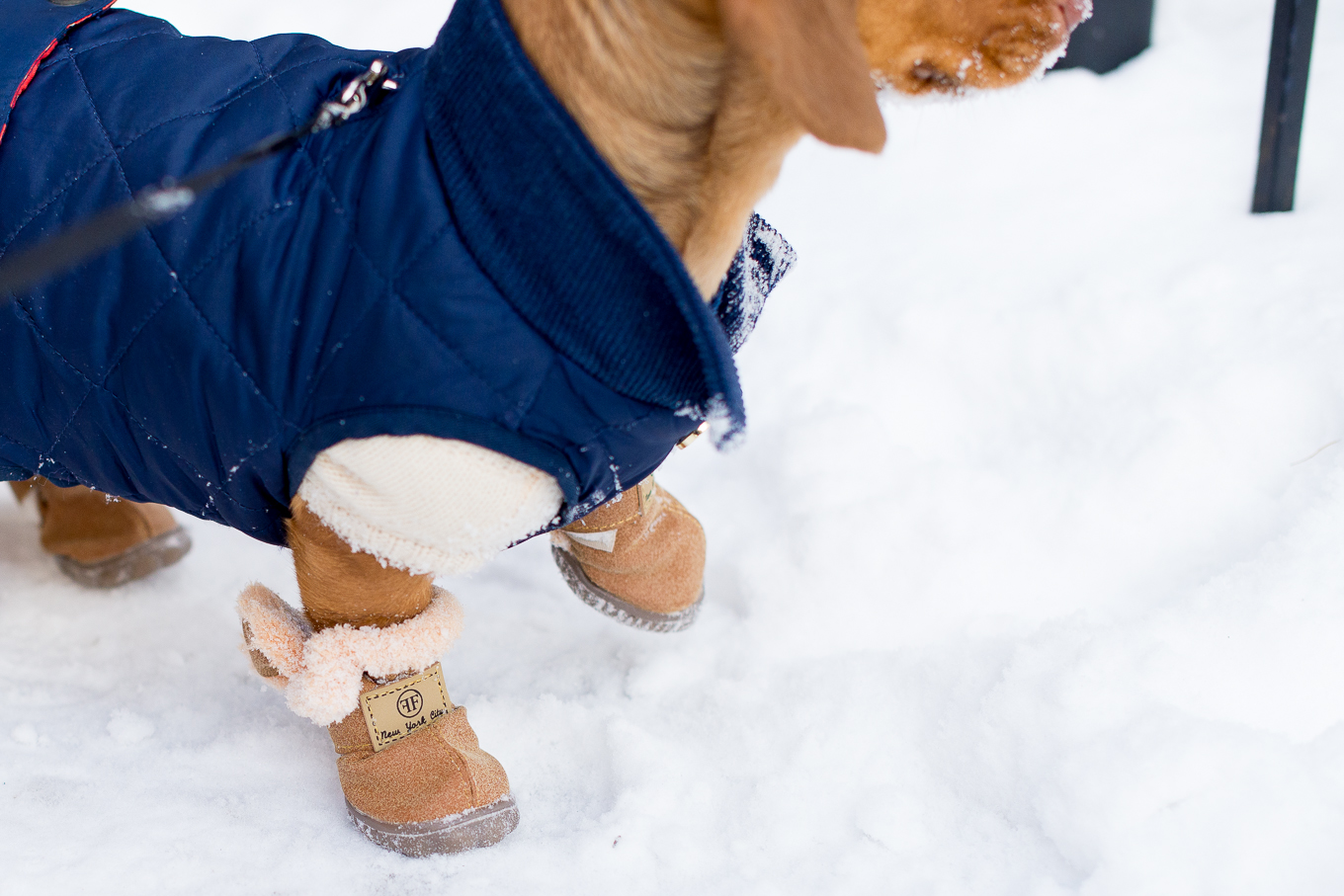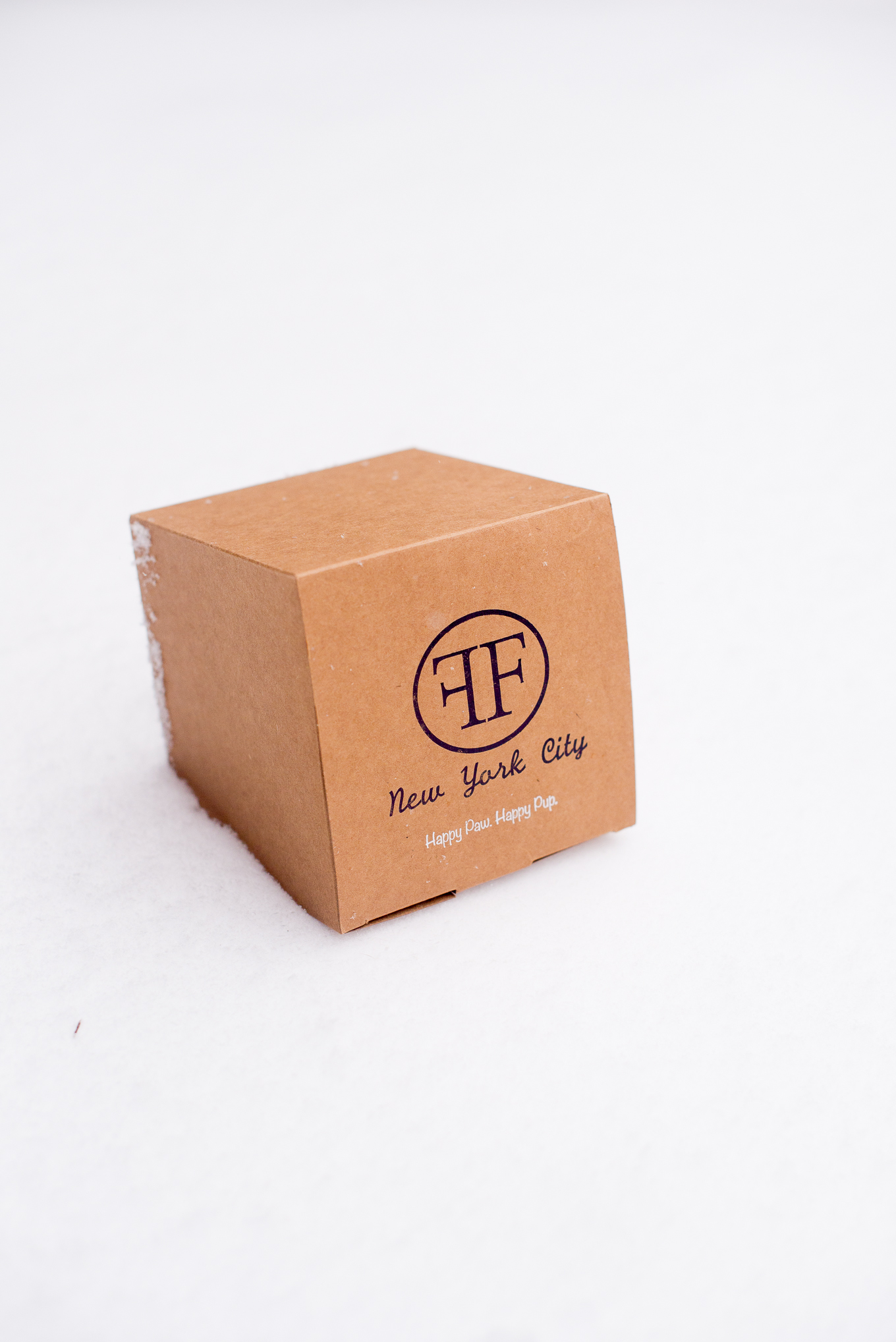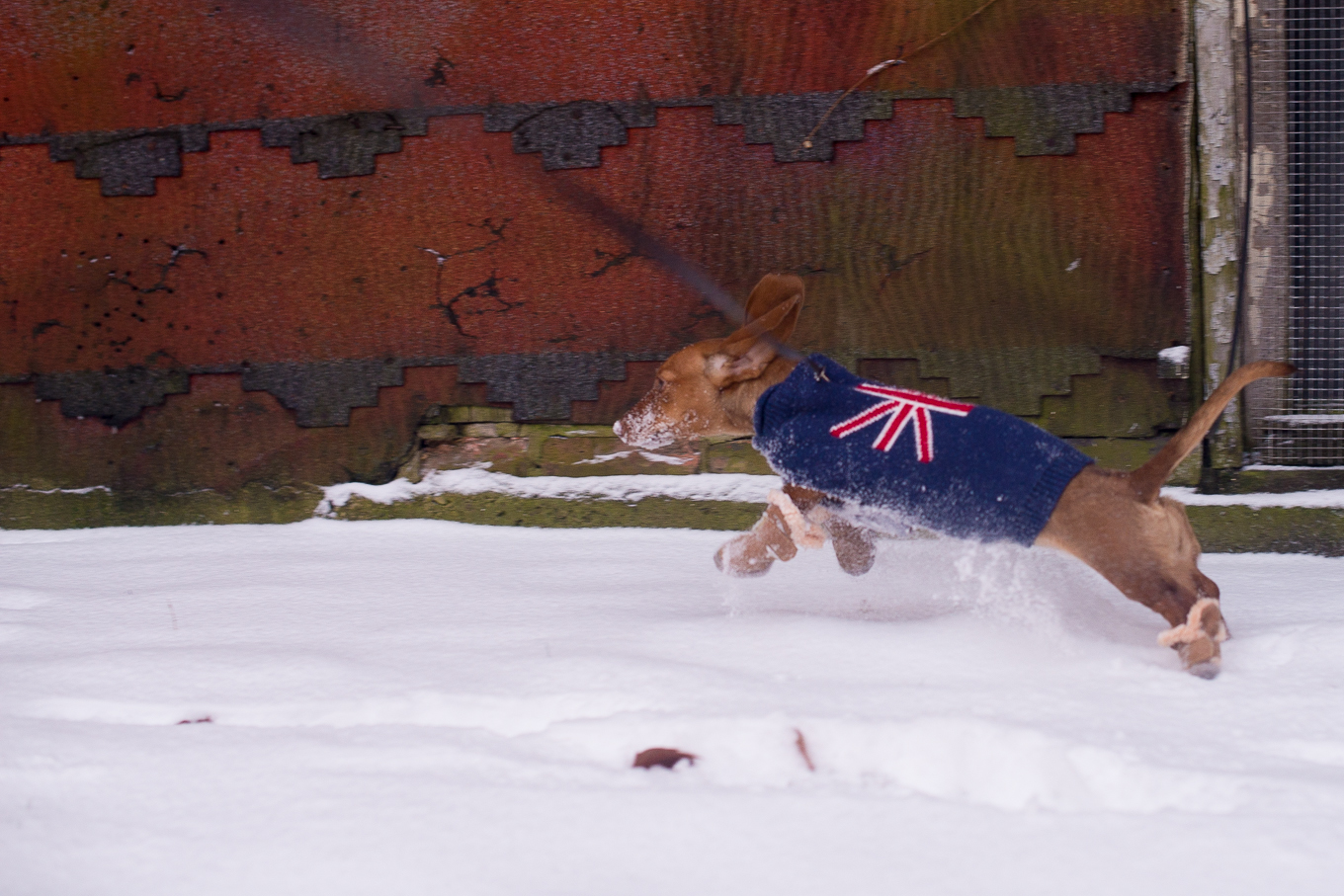 Winter Clothing for Miniature Dachshunds