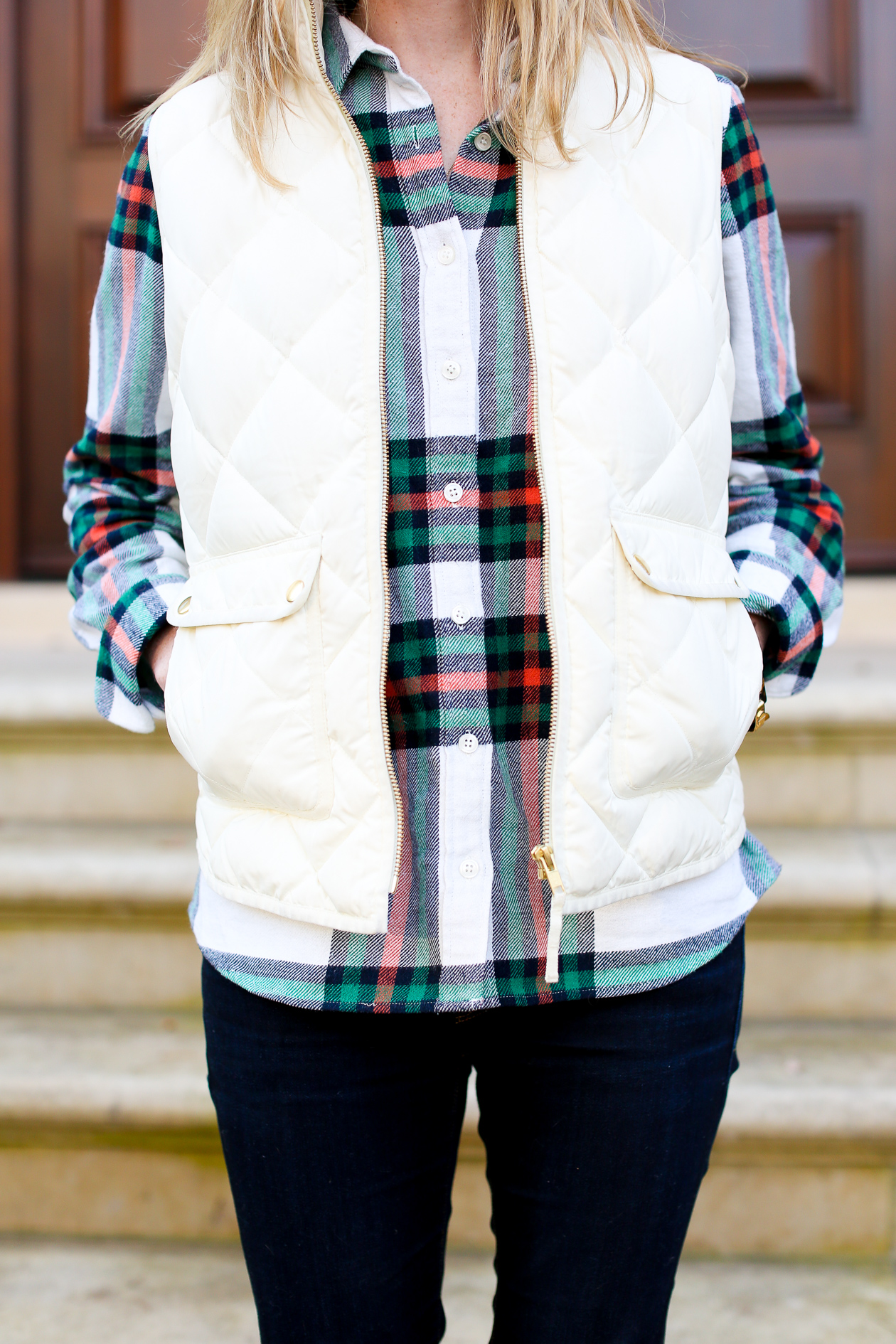 J.Crew Puffer Vest and Flannel (Old, but love this one, this one and this one.) / Sebago Booties c/o / Hudson Jeans c/o / Louis Vuitton Neverfull / C.Wonder Bracelet (Old, similar here, here, here, here and here) / Moon and Lola Earrings (Old, newer styles here, here and here) / Kate Spade Sunglasses (Old, similar here and here)
Clearly I've been failing at the whole blogging thing as of late. ;) But I'm back on the East Coast for the holidays, and there's just so much fun to be had! I'm also very much in vacation mode already. So get ready to see a lot of cozy flannels and comfy jeans for the next couple of weeks, okay?
On Saturday, Mitch and I drove the 16 hours back home (76 was closed for 30 miles, which is why it took so long), and yesterday, we trekked it to Rockville Centre, Long Island (where I spent half of my childhood) for the Sheehan Family Christmas Party. Today we're celebrating Danny's birthday, tomorrow we're headed into Manhattan for a holiday dinner with Shawn (Mitch's best friend), and then we're driving to Vermont for Christmas. Phew!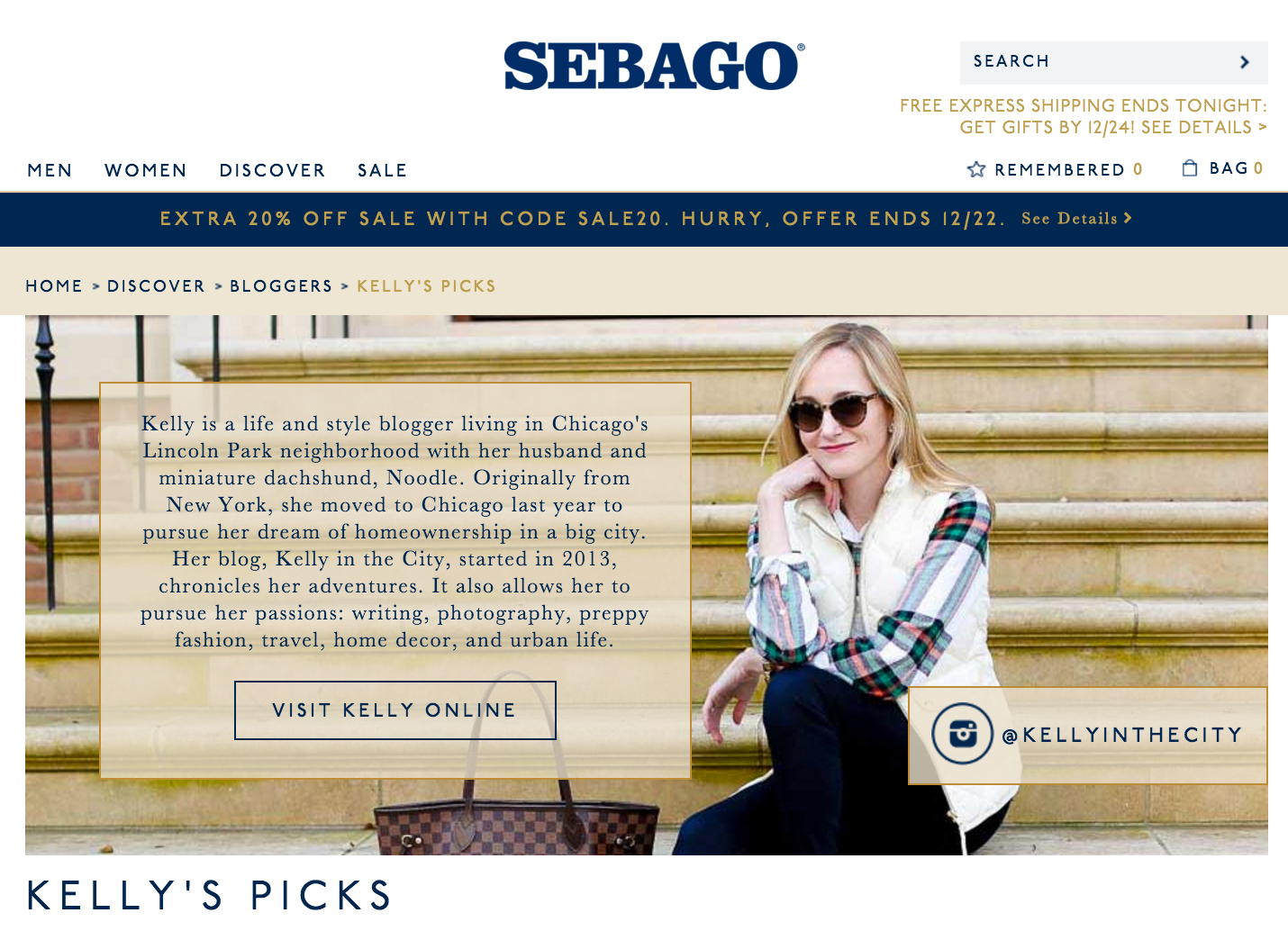 In other news, I've teamed up with Sebago to create a very special gift guide! I've been featuring a lot of the company's shoes over the last couple of weeks, so rounding up my absolute faves seemed right. ;) You can read more about Sebago here, and don't forget to shop my faves!