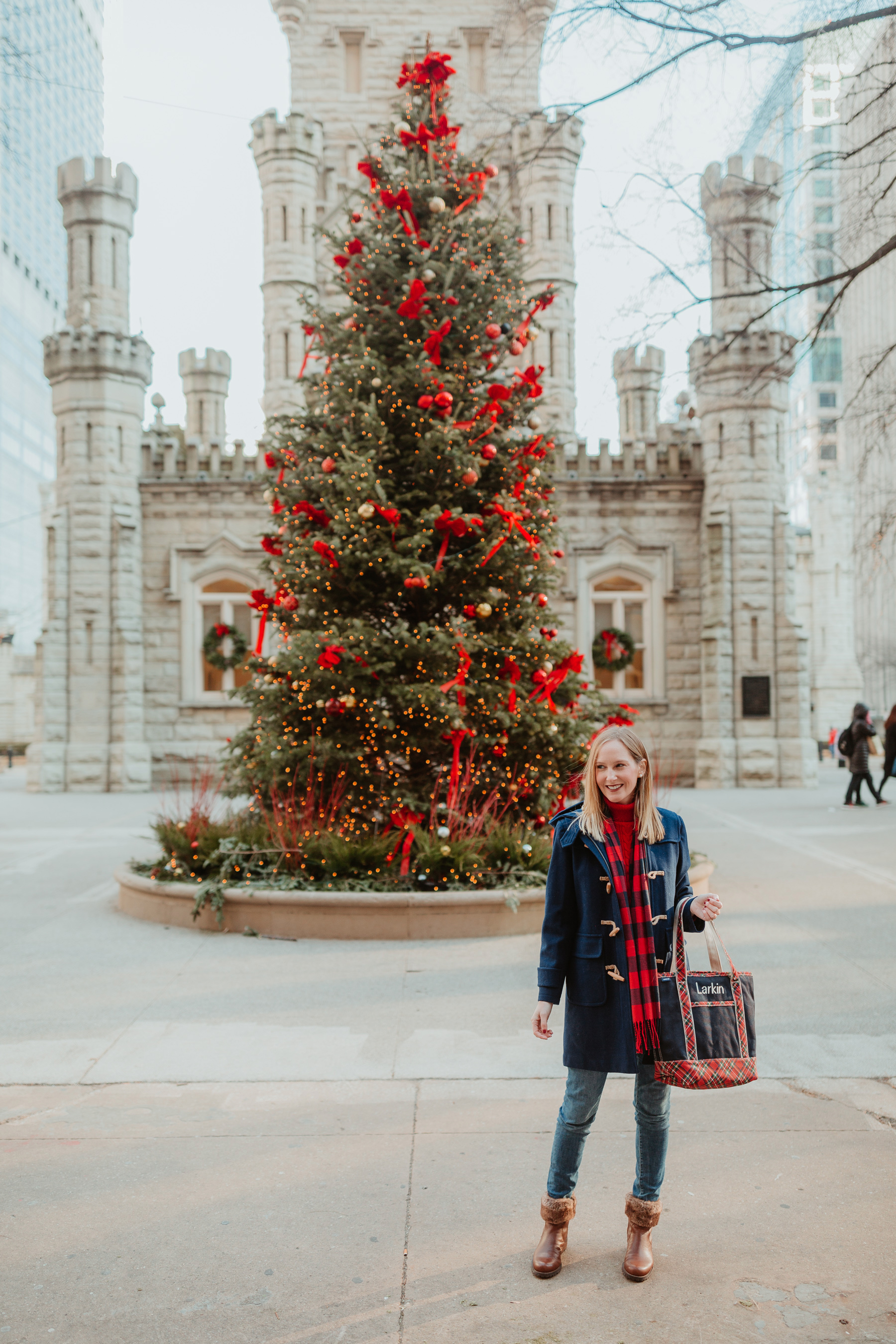 Navy Duffle Coat (On sale!)/ Cable-Knit Turtleneck Sweater (Crewnecks here and here. Also love the sweater dress.) / Fur Booties / Buffalo Plaid Scarf / Lands' End Plaid Dachshund Tote (Love this one, too.) all c/o / Skinny Jeans (I'm wearing the maternity version, though.)
With most of J.Crew's wool coats being sold out with the exception of my Cocoon Coat (in gray and red!), I wanted to quickly review this gorgeous (on sale) navy duffle coat–and highlight a really festive spot in Chicago: the historic Water Tower. (Which is decked out right now!)
I was a bit bummed when J.Crew didn't bring its toggle coat back this year, but really excited when I discovered this one. Actually, I was supposed to feature a Lands' End puffer coat for an Instagram collaboration, but discovered the duffle and asked whether I might be able to post about it instead. I was thrilled when the brand thought it was a good idea, too. I mean, does it get any preppier or more classic than this?! I'm in love.
It also comes in brown.
Sizing starts at a US size 4. In no way am I in shape, but I do have a small frame… and therefore assumed that the 4 would be too big. But it's not at all! Perhaps a little roomy, but that's really nice for wearing thick sweaters underneath.
It hits a little higher than mid-thigh, depending on how tall you are. I'm almost 5'5 but not quite. ;)
It has a quilted insulated liner, which adds warmth.
It also has a zipper to keep the wind out. Not all duffle coats have this.
It's on sale! It's currently marked down to $139.99. What a steal.
OH! And the BOOTS!
I totally didn't know this when I placed my order, but the inside is lined with fur, too. They've been my go-to everyday boot this past month because they're just so cozy. (I also get so many compliments on 'em when I wear them out!) They run TTS; I normally wear a 7.5 and took a 7.5 in these, too.
Let me know if you have other questions; I'll be sitting on the couch with my laptop today as the Larkin Fam has come down with a little bug. But hey: at least it hit now and not over Christmas, right?! :)
xoxo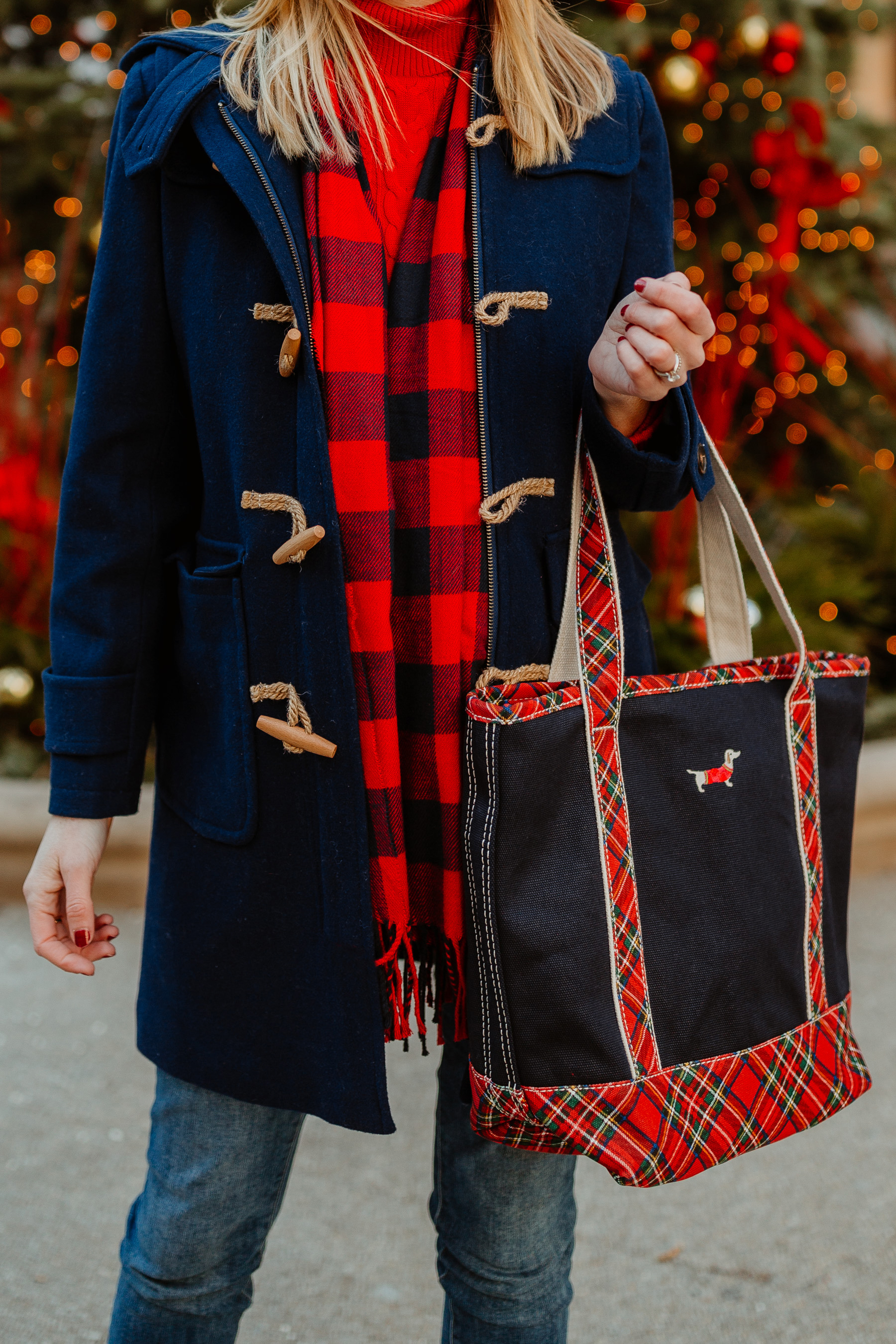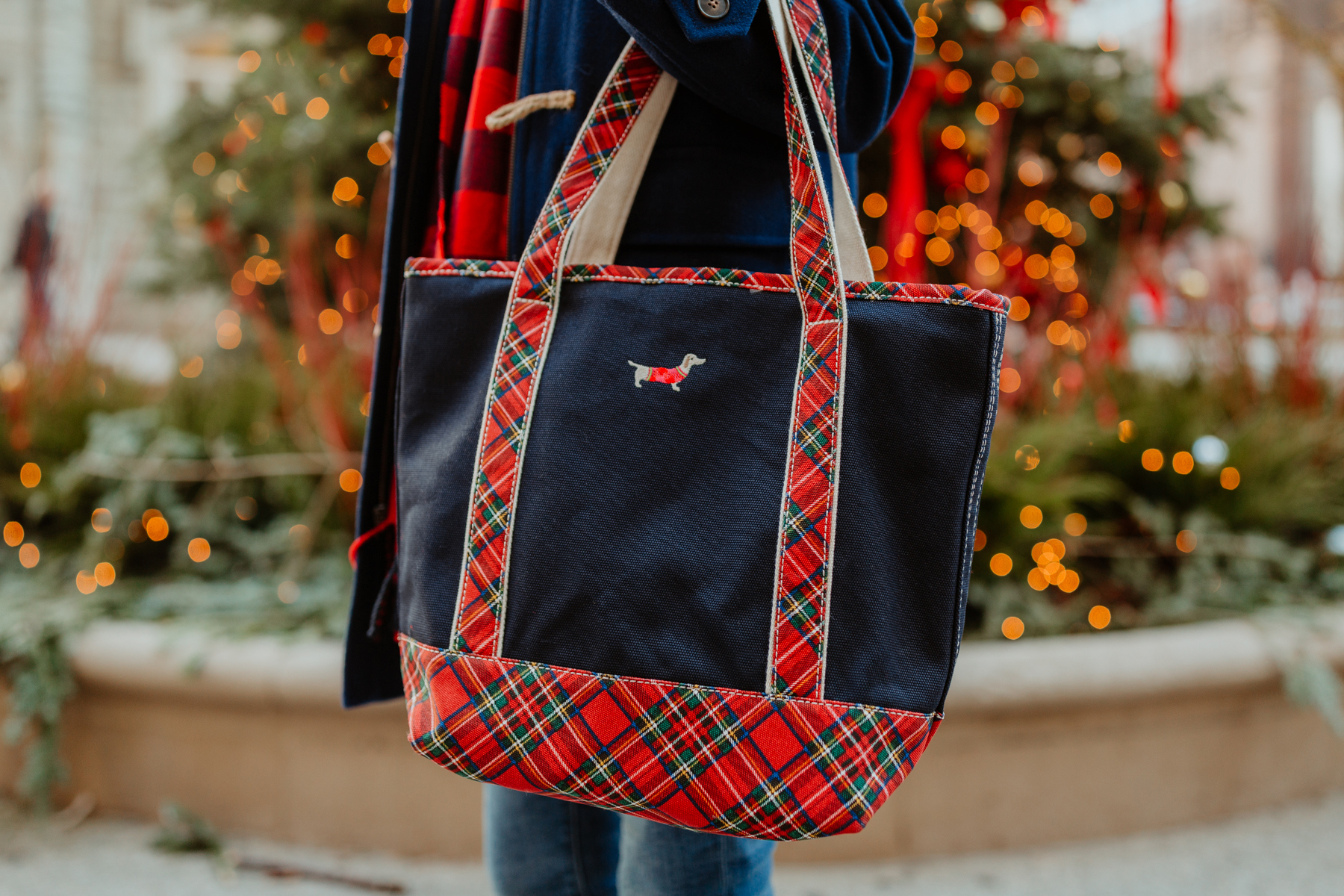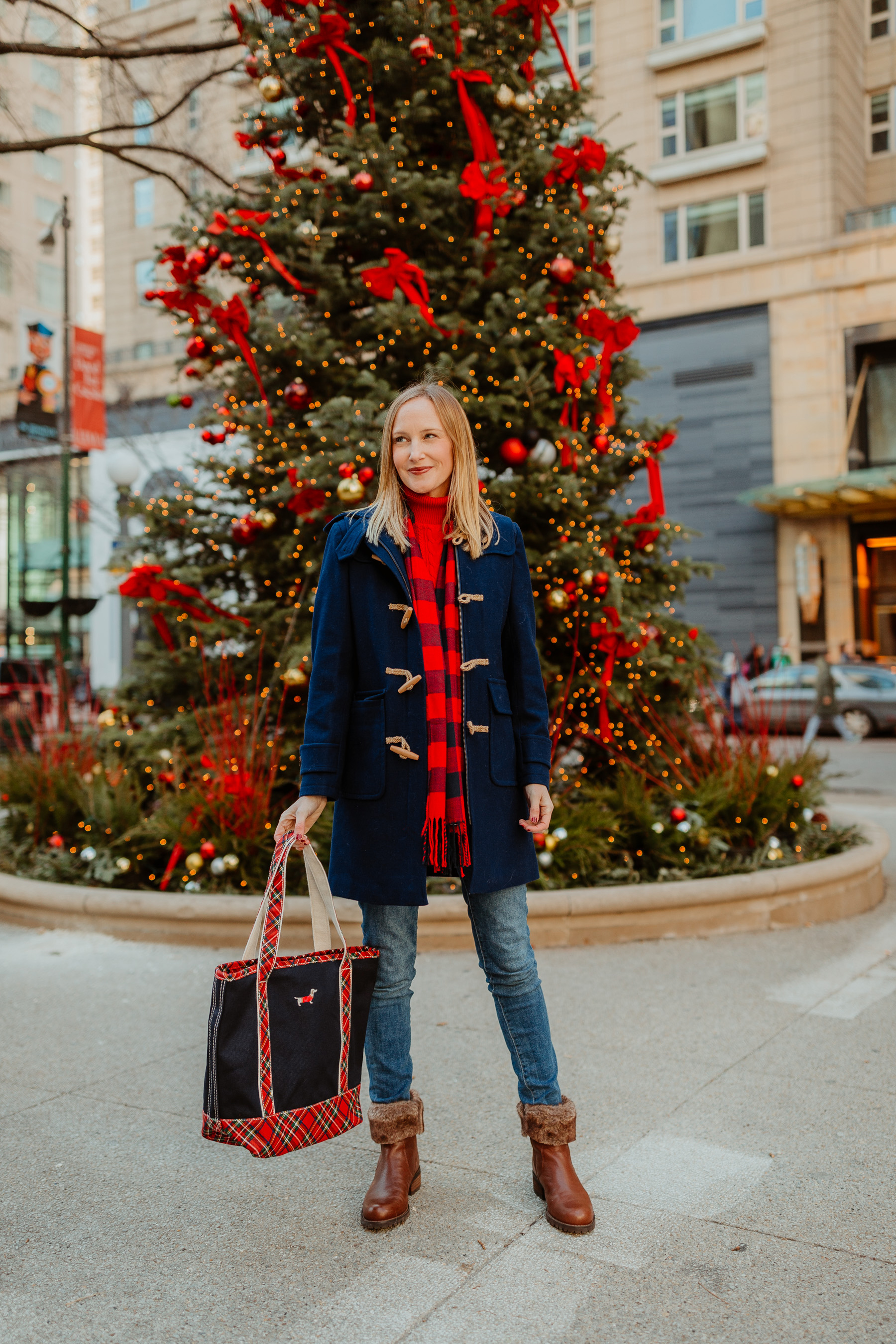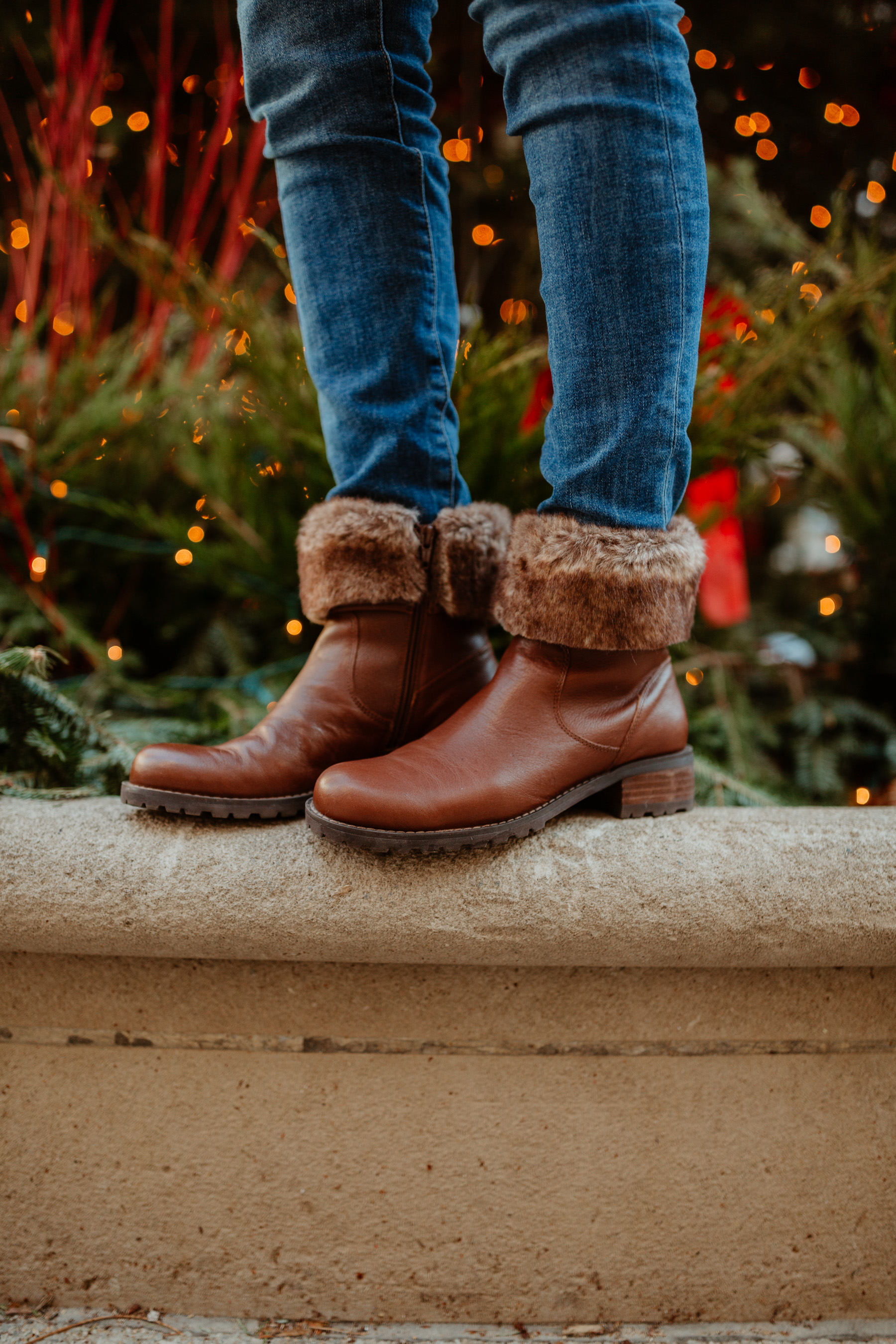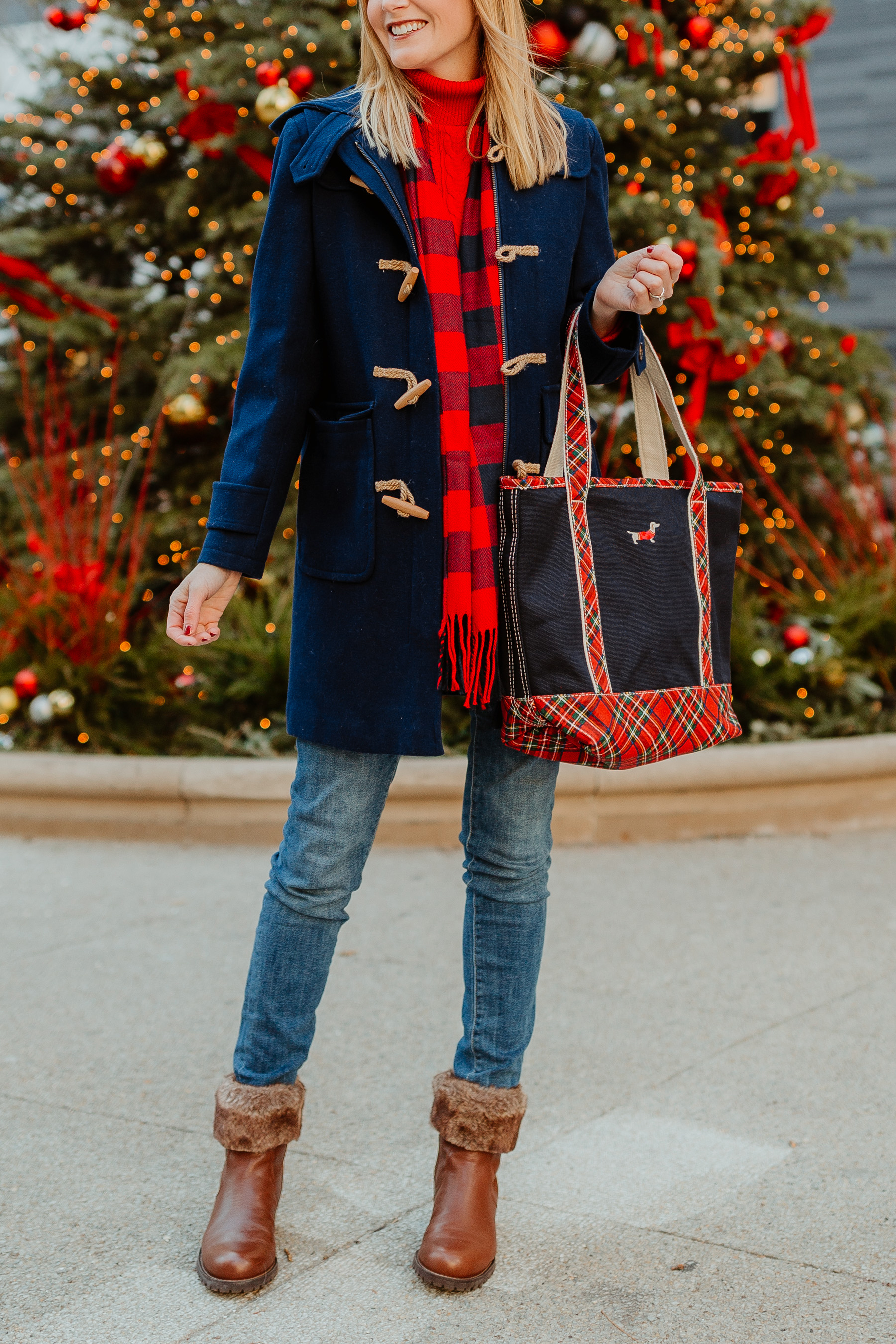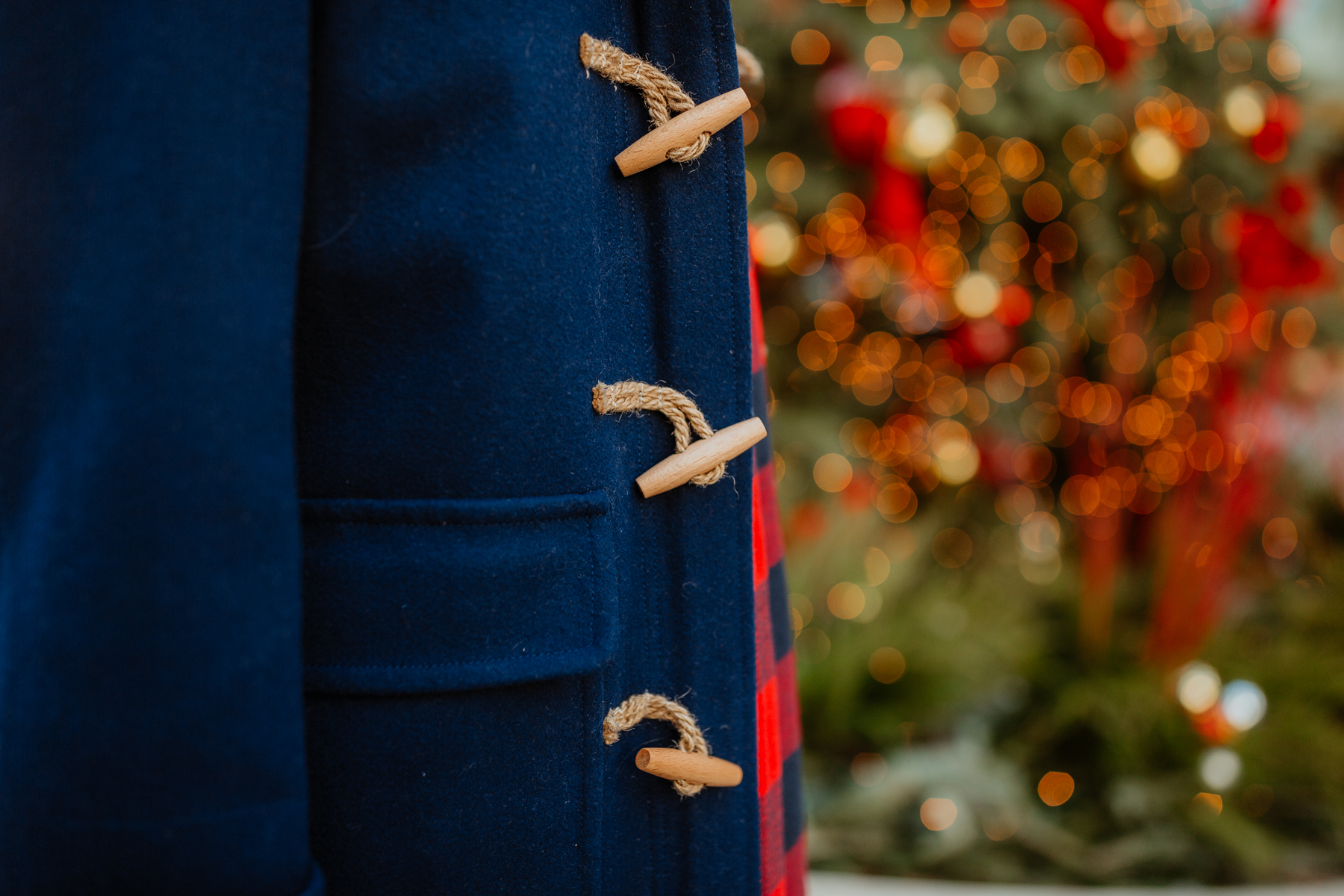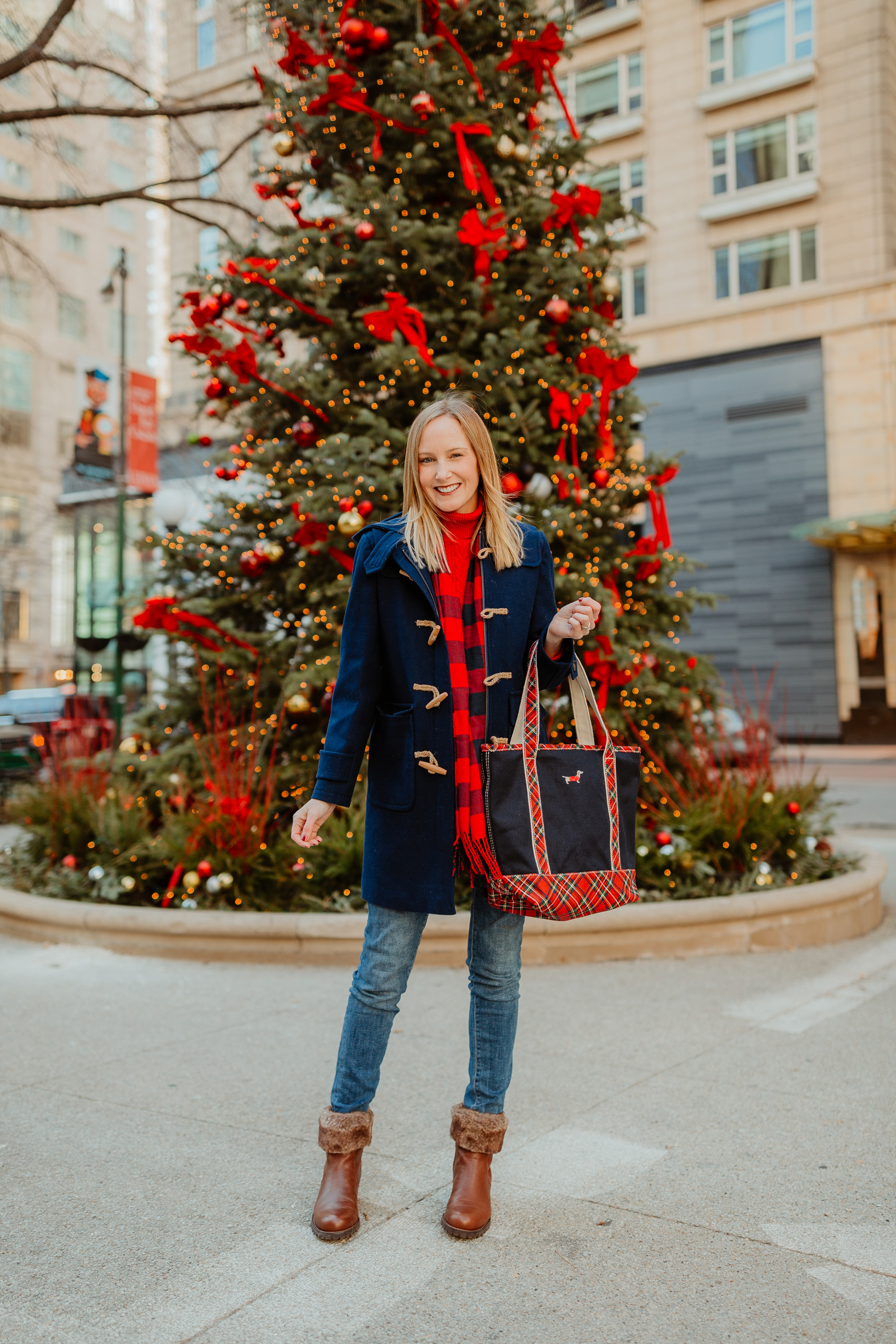 Shop the post:
Lands' End Navy Duffle Coat / Cable-Knit Turtleneck Sweater (Crewnecks here and here. Also love the sweater dress.) / Fur Booties / Buffalo Plaid Scarf / Lands' End Plaid Dachshund Tote (Love this one, too.) all c/o / Skinny Jeans (I'm wearing the maternity version, though.)