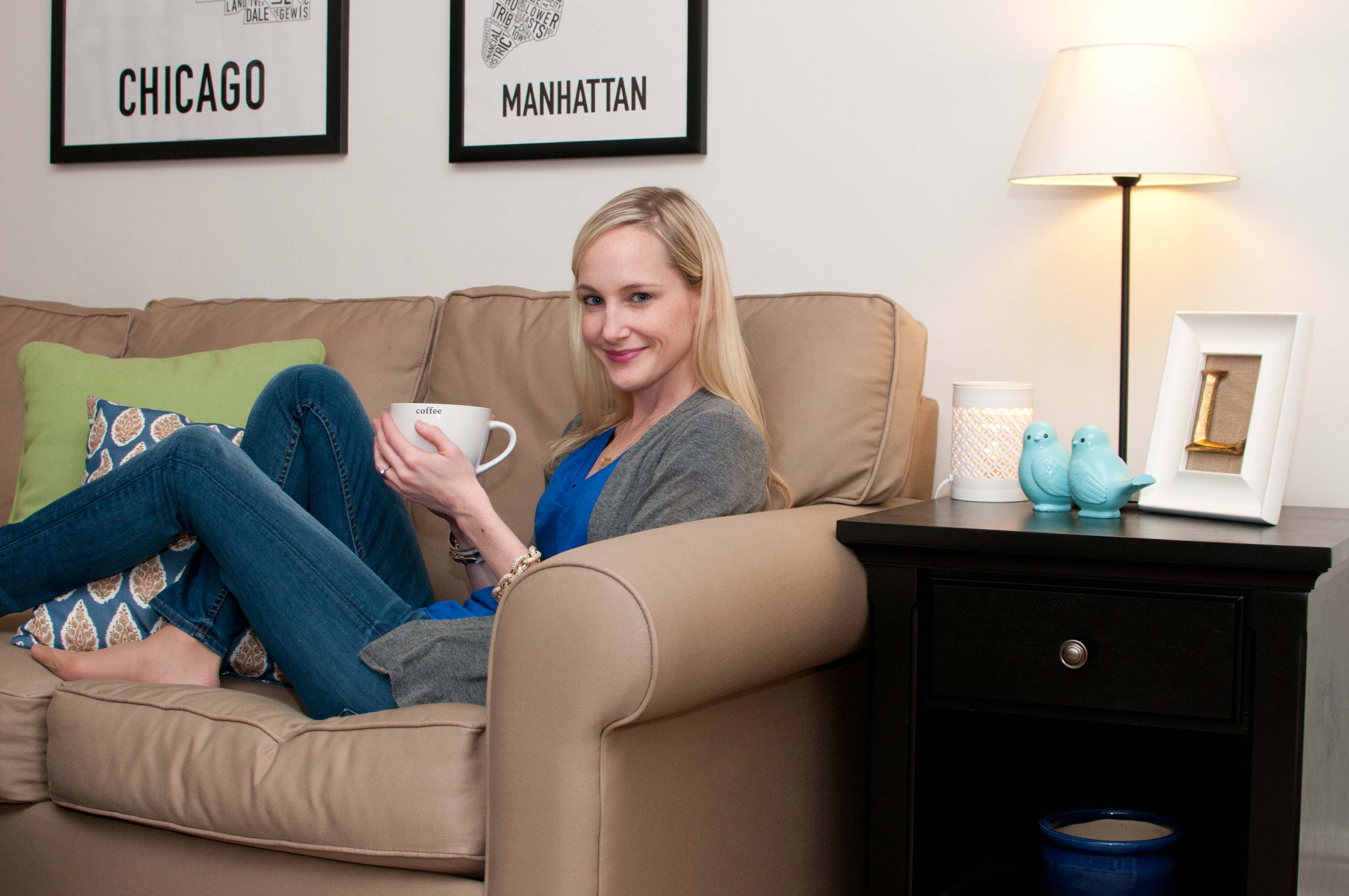 I've been in serious need of some quality apartment time over the last month. Life is just so crazy! I can't even tell you how busy Mitch and I have been. We seem to never have a moment to breathe. Thank goodness we got a much-needed break today, and were able to come home and get some stuff accomplished. We didn't cross off everything from the to-do list tonight, but we sure made a dent. So that's progress! Busy bees.
The major thing that's stressing me out right now is my school's yearbook, which I'm in charge of. It's due on Thursday or Friday (really should check that out), and I have a lot of work to do. The problem is just finding time to get it all done. Tomorrow afternoon Mitch and I are seeing condos in Hoboken, on Wednesdays we're seeing condos in Brooklyn, on Thursday I have my dress fitting, and on Friday we're headed down to the shore for a bunch of wedding-related projects. But I know I'll get it done. ;) 
I need to stop complaining, as I am incredibly blessed. But for now, I'll snuggle into my couch in my favorite jeans and comfy t-shirt, and continue plugging away, coffee in hand. ;) What do you do to rid yourself of stress? Or free up some of your time when you don't seem to have any to spare? This girl needs some tips!
Jeans: Hudson, also available here and here / Necklace: C.Wonder / T-shirt: J.Crew (Take 25 percent off with code "SPRINGBEST") / Earrings: J.Crew (Take 25 percent off with code "SPRINGBEST") / Sweater: Dear Hannah (Hoboken boutique), similar here / Bracelet: J.Crew (Take 25 percent off with code "SPRINGBEST")