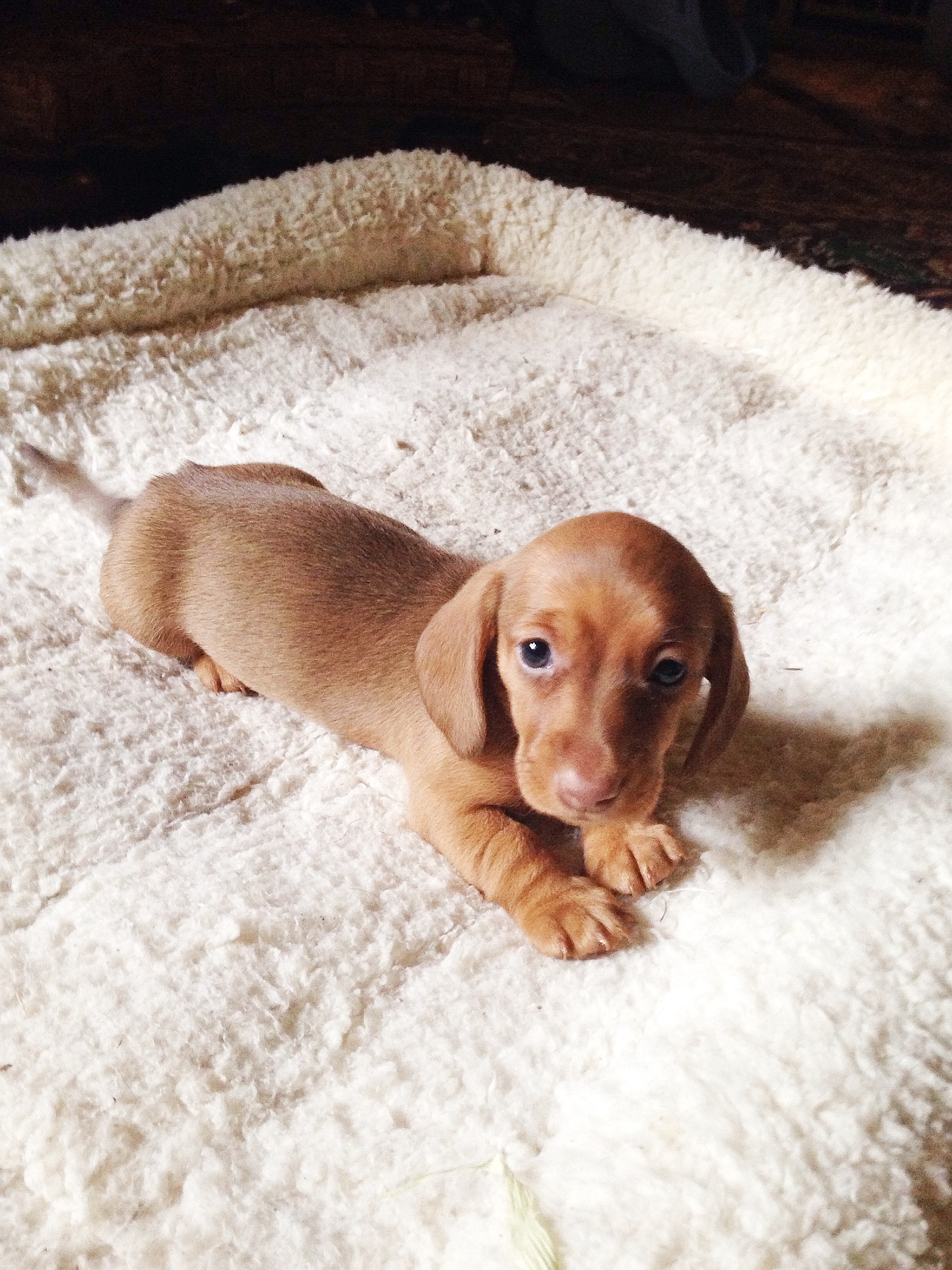 When Mitch was offered an incredible job opportunity in Chicago this past spring, my world was turned completely upside down. Leave New York City? I couldn't wrap my mind around the idea. New York was everything I knew—I'd lived there longer than I'd lived anywhere else, and it was where my life was. It was my home.
Of course, Mitch felt pretty badly about asking me to move. He made it clear that if I didn't want to go, we wouldn't, and he'd love me just the same. (Best husband ever.) But he also promised that if we moved to Chicago, we'd get a dog. Such a smart guy, haha. While I definitely would have moved without this little promise (I swear!), it also made the change a bit more appealing. ;)
I've wanted a miniature dachshund for as long as I can remember. (I'm seriously obsessed with them, and have had the name "Noodle" picked out for years!) But having a dog just wasn't in the cards when we lived in New York. We worked in the Bronx; had a crazy, on-the-go lifestyle; and lived on the top floor of a walkup apartment building. It would have been too hard. Having a dog is a big responsibility, but now that we're in Chicago—and are older—we're ready for it. We also have a big backyard, spend the majority of our time in our neighborhood, and live much calmer lives.
In early July, my mother-in-law found a listing for dachshund puppies in the newspaper, and Mitch and I fell in love with the tiny pup pictured above. We've spent the last month preparing for her arrival, and right now, we're finally on our way to pick up the newest addition to our family. I've waited for this day for so long, and I really can't express how excited I am! Isn't she precious?!
I'll be sharing the experience on the blog tomorrow, but in the meantime, you can follow along via Instagram. And yes—Noodle has her own Instagram account (@NoodleLarkin), too. Would you expect anything less?
Let the journey begin! (Eeee!)