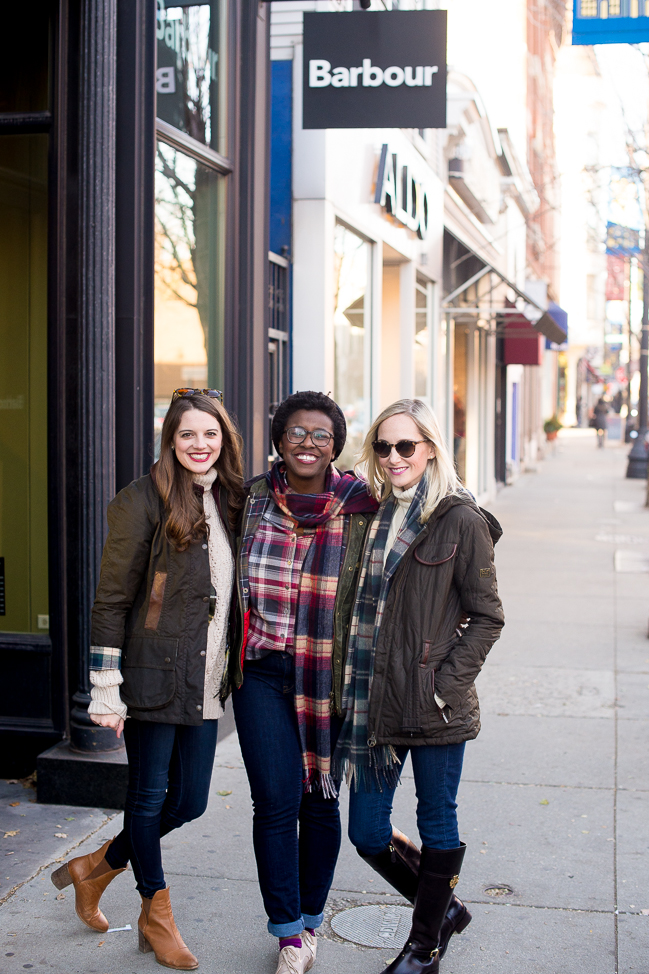 What I'm Wearing:
c/o Barbour, Lincoln Park: Jacket (not currently on Barbour's site, but you can find it in-store for 20 percent off this Friday!),  Sweater and Scarf / Tory Burch Boots (But these are on major sale! And so are these and these!) / J.Crew Jeans (But loving the new "Kelly" wash, haha) and Earrings / Daniel Wellington Watch (c/o — Use code "KELLYINTHECITY" to take 15 percent off your order!) / Kate Spade Sunnies (Old, newer styles here)
(Check out Ashlei and Jess' outfits, too!)
The Lincoln Park Barbour location is undoubtedly my favorite store in my new neighborhood. I can't even tell you how many times I've wandered into it just to look at the new arrivals and chat with the super friendly managers and employees I got to know through Mitch's recent menswear post. (Too cute, right?!) Dogs are allowed, too, so it's a great warm-up spot for Noodle and me on our longer walks!
Needless to say, when Jess and Ashlei asked me whether I wanted to help host an event at Barbour's Lincoln Park store, I did a little happy dance. And then said yes. ;)
Want to join us?! We'd love to see you. The event, which is taking place on December 4th from 4 to 8 p.m. at Barbour's 2042 North Halsted Street location, is part of the Lincoln Park Merchant Association's "Holiday Shop-Hop." Twenty stores along Armitage, Halsted and Webster are teaming up with local bloggers for a night of styling, prizes and treats, and it's sure to be a blast. (Scroll down to see the full list of participating bloggers and stores.) If you're in Chicago for it, be please stop by! :)
Photos by Jess and Patrick — What a fun shoot this was!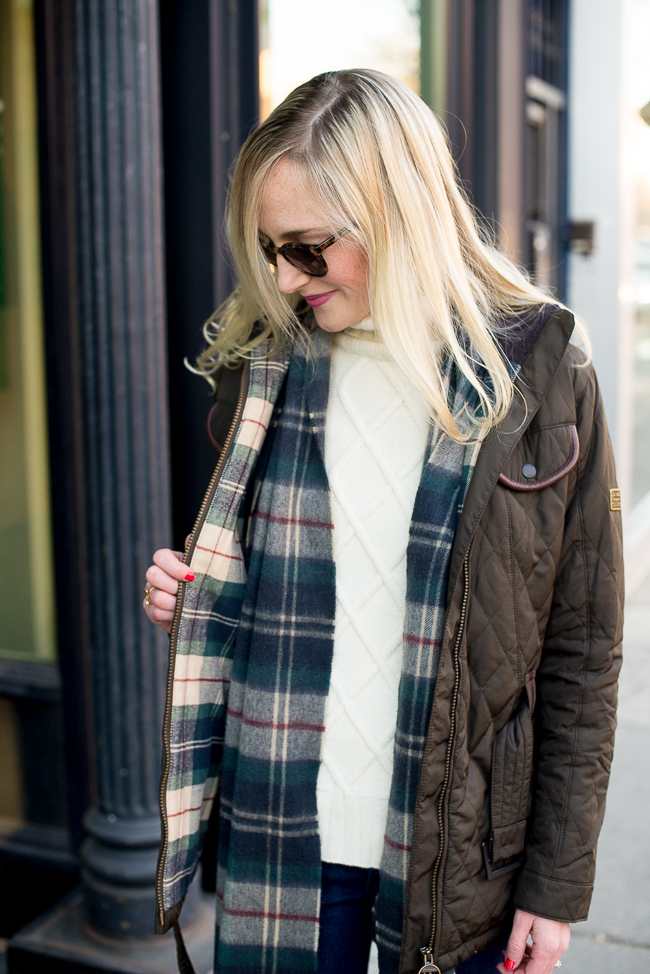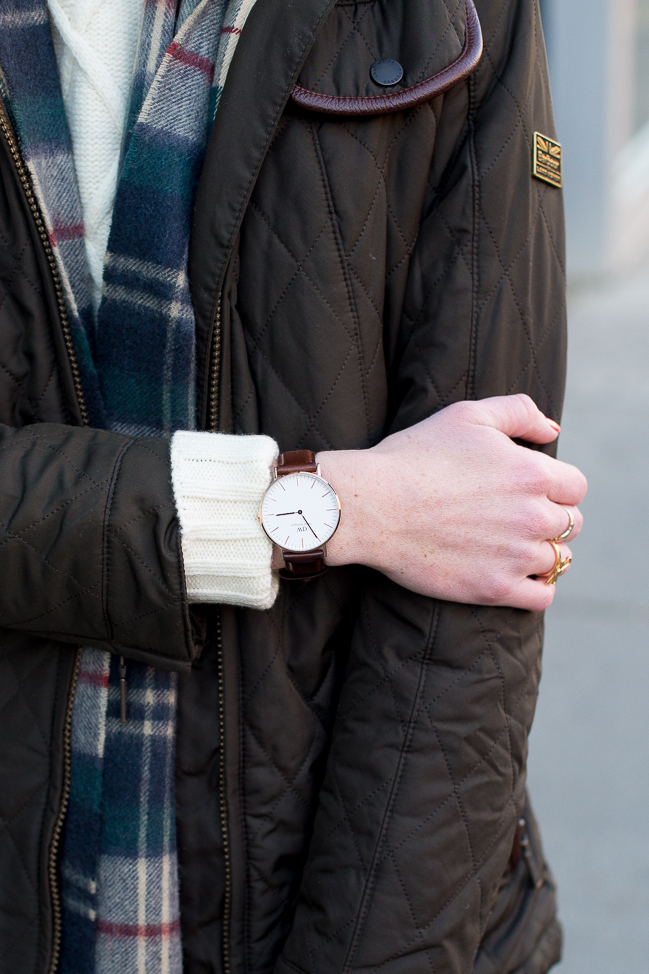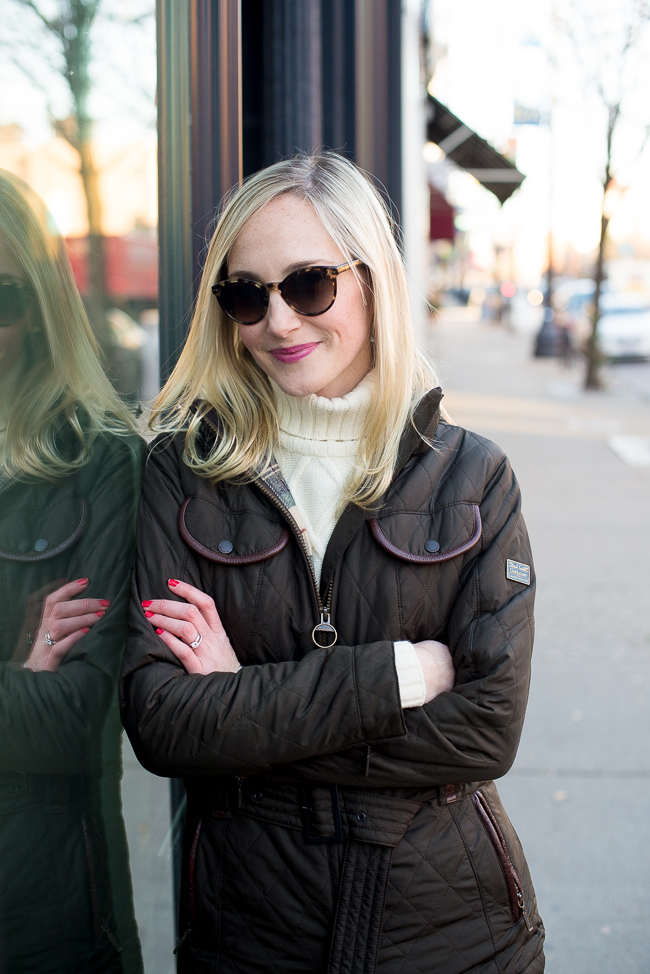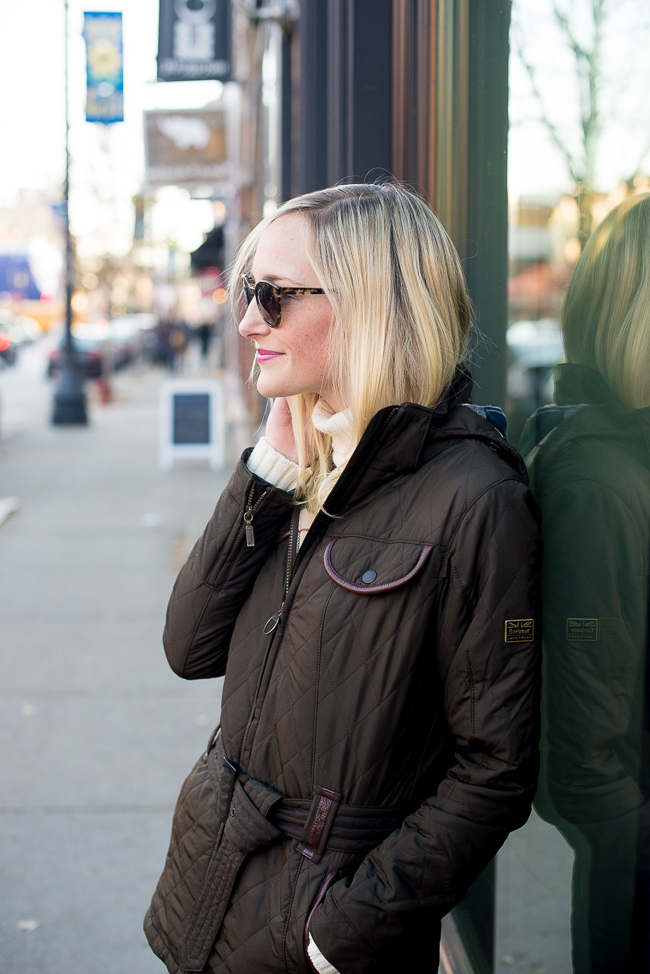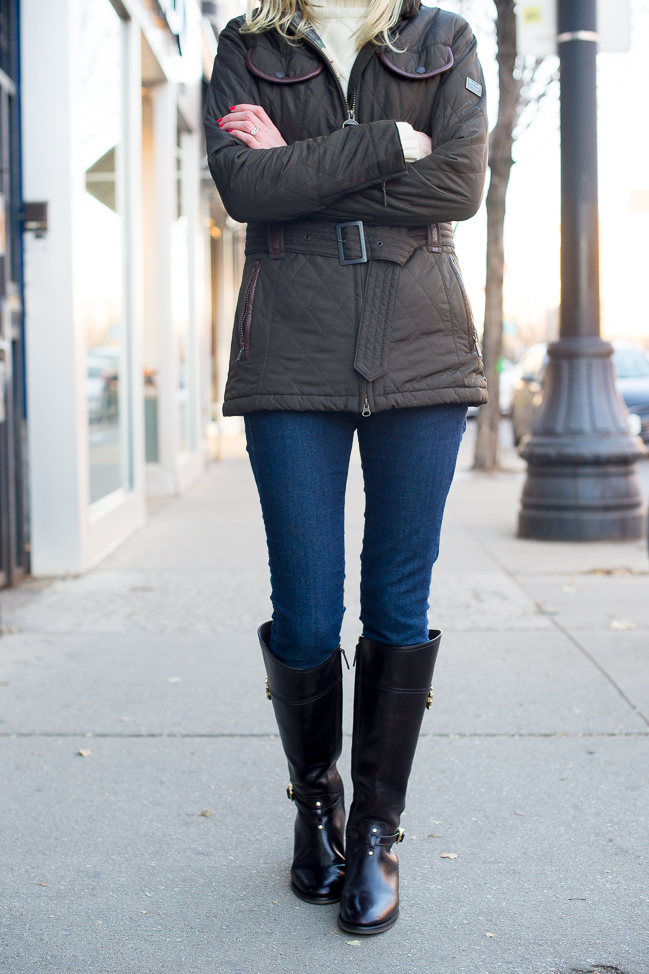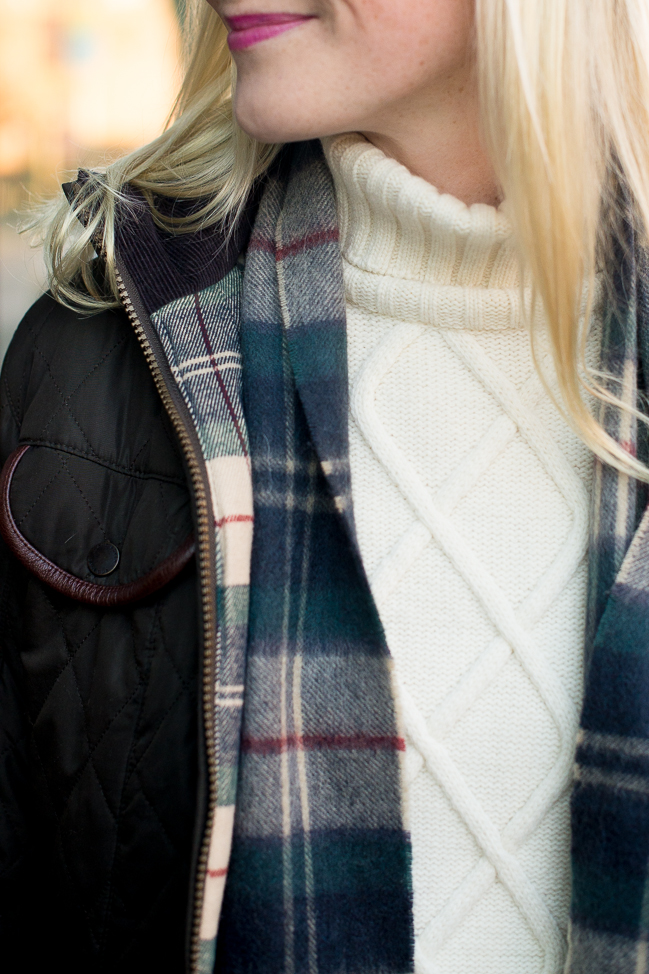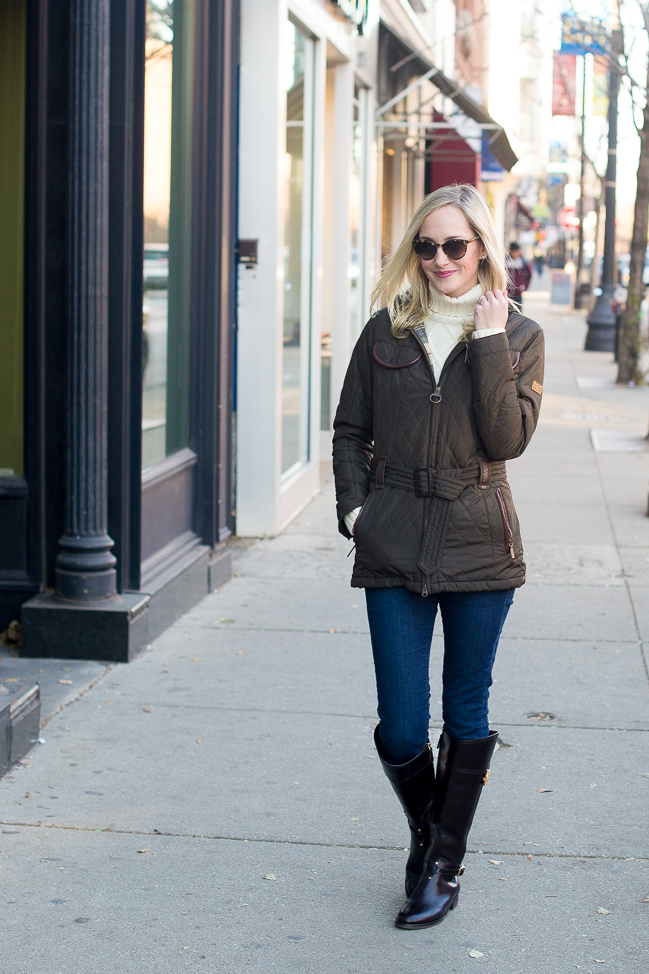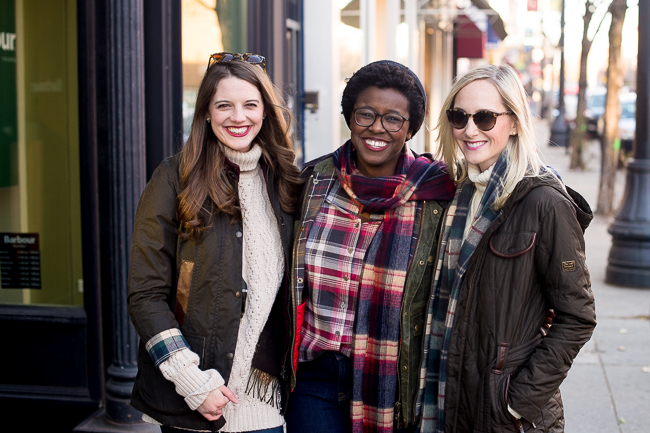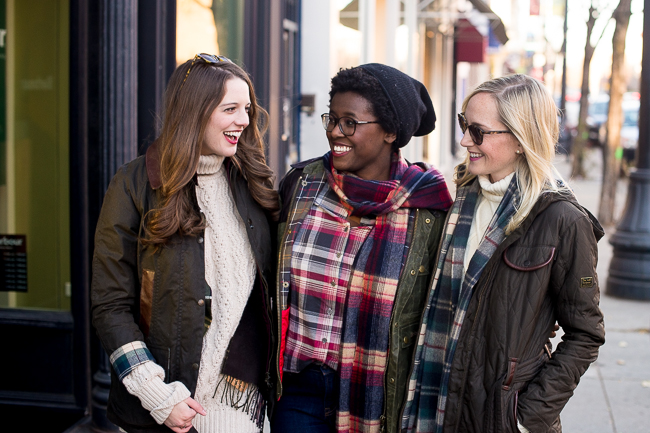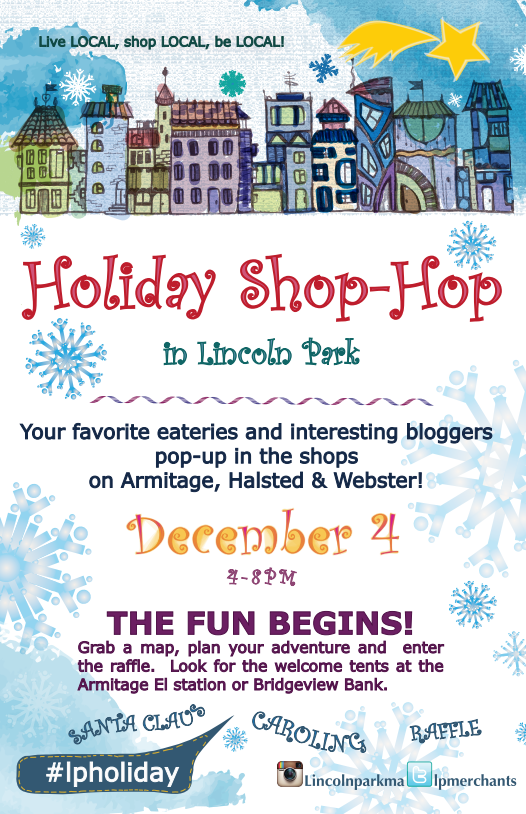 All She Wrote: She Loved Life
Art Effect: Isn't that Charming and Charmingly Styled
Barbour: Kinks are the New Pink, The Golden Girl and Kelly in the City
Comfort Me Boutique: 312 Beauty and Caravan of Style
Fox's Designer off-Price: Lakeshore Lady and Color Me Styled
Francesca's Collection: Hallways are my Runways and Hot Pink Style
Essentia: The Little Foxes
Green Goddess Boutique: An Eventful Life and Gold Coast Girl 
Kiehl's: A Cheeky Fox
Little Black Dress: The Style Letters and 2 girls 2 cities
Londo Mondo: Cedar and Rush and Project Soiree
Lululemon: Adrian-James
Oh, Olive: The Kittchen
Pilates Pro Works: A Sweat Life
Pure Barre: Lakeshore Runner
Rara Avis: House and Hanger
Shop857: Actually, Just Jennie and Lows to Luxe
Stella Barra: Chritiques
Studio Fit: The Balanced Babe
Ten Thousand Villages: The Kissing Booth Blog