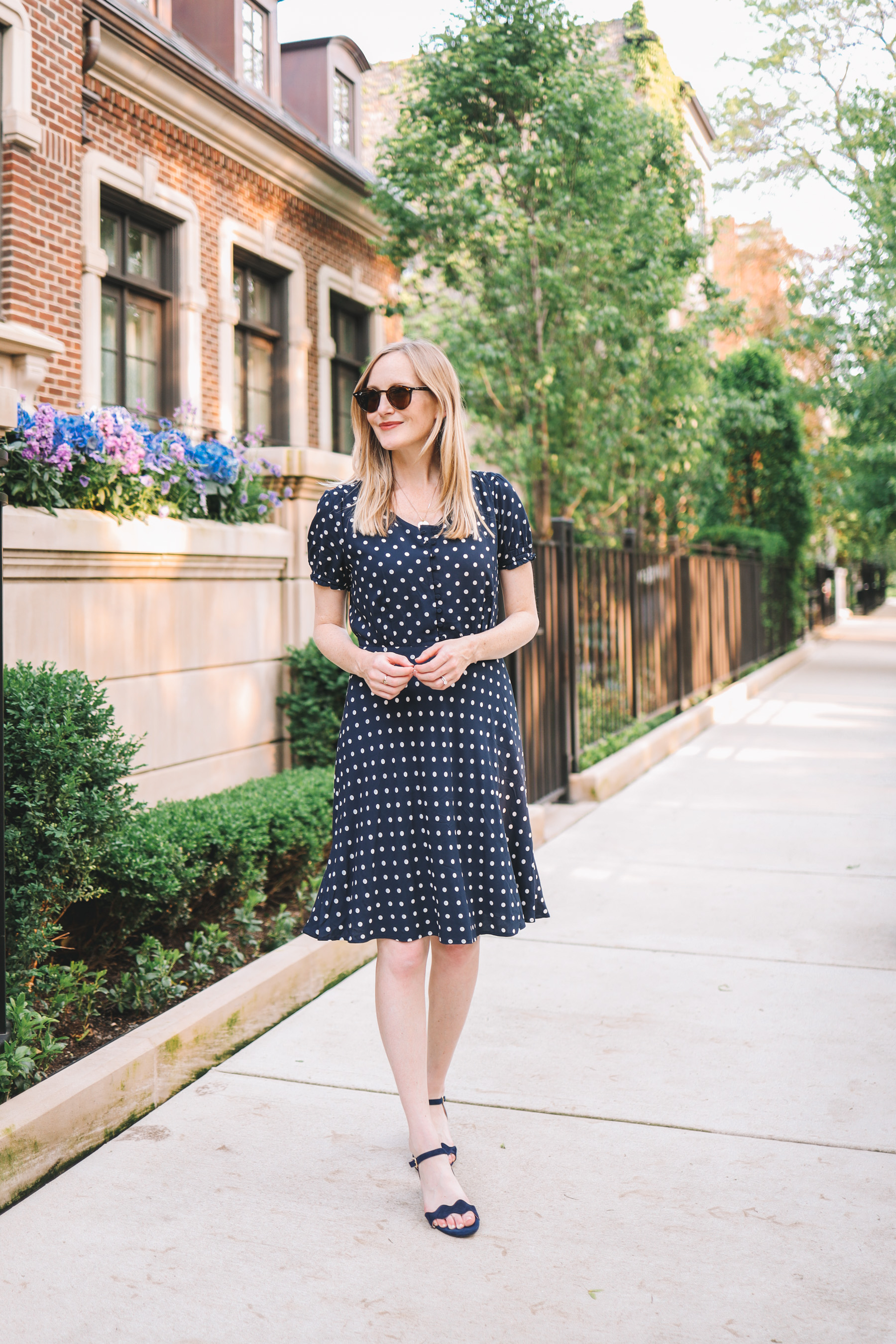 Navy Polka Dot Dress / Patricia Green Scalloped Sandals (Available in Navy, Black, Champagne and Coral. Also check out The Bali Slide and The Palm Beach Slide.) / Stampled Initial Necklace / Sunglasses
I'm BEAT.
Like, I'm nearing death, Friends. 😂
But I thought I'd share an awesome summer dress that can either be dressed up or down. (Paired with these sneakers? Super cute!) I've worn it at least twice a week for the last month; it's just so easy, flattering and comfy… and I find myself reaching for it whenever I have a dinner or an event to attend. (Actually wore it to Serena and Lily this past week!) It runs true to size, which is wonderful… but the best part is that it's machine-washable. SO handy when you're wearing the thing as much as I am, haha.
Okay. Eyes closing. Gotta go to bed. This new "mom of two" is exhausted, but I'll catch you on the flip side!
xx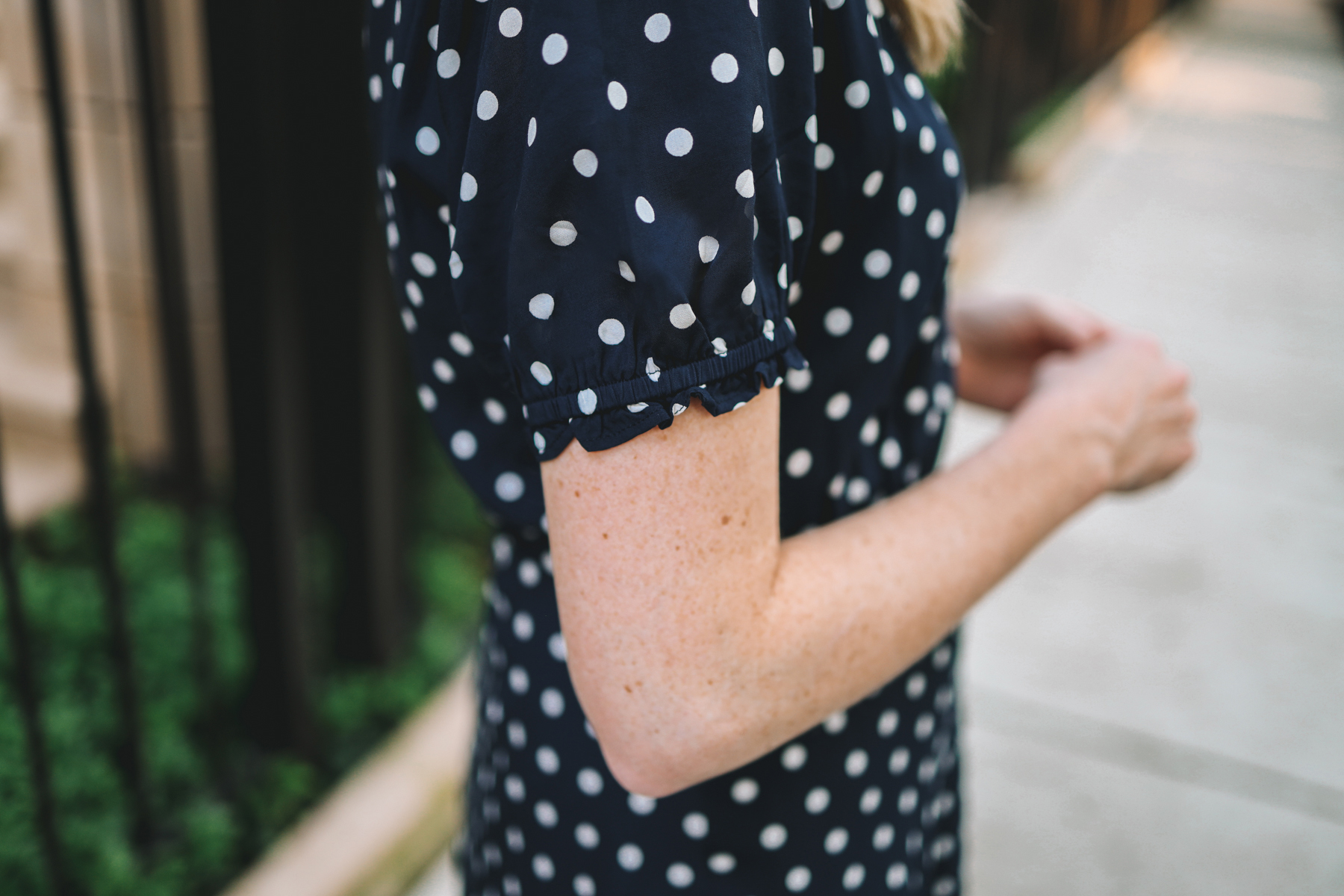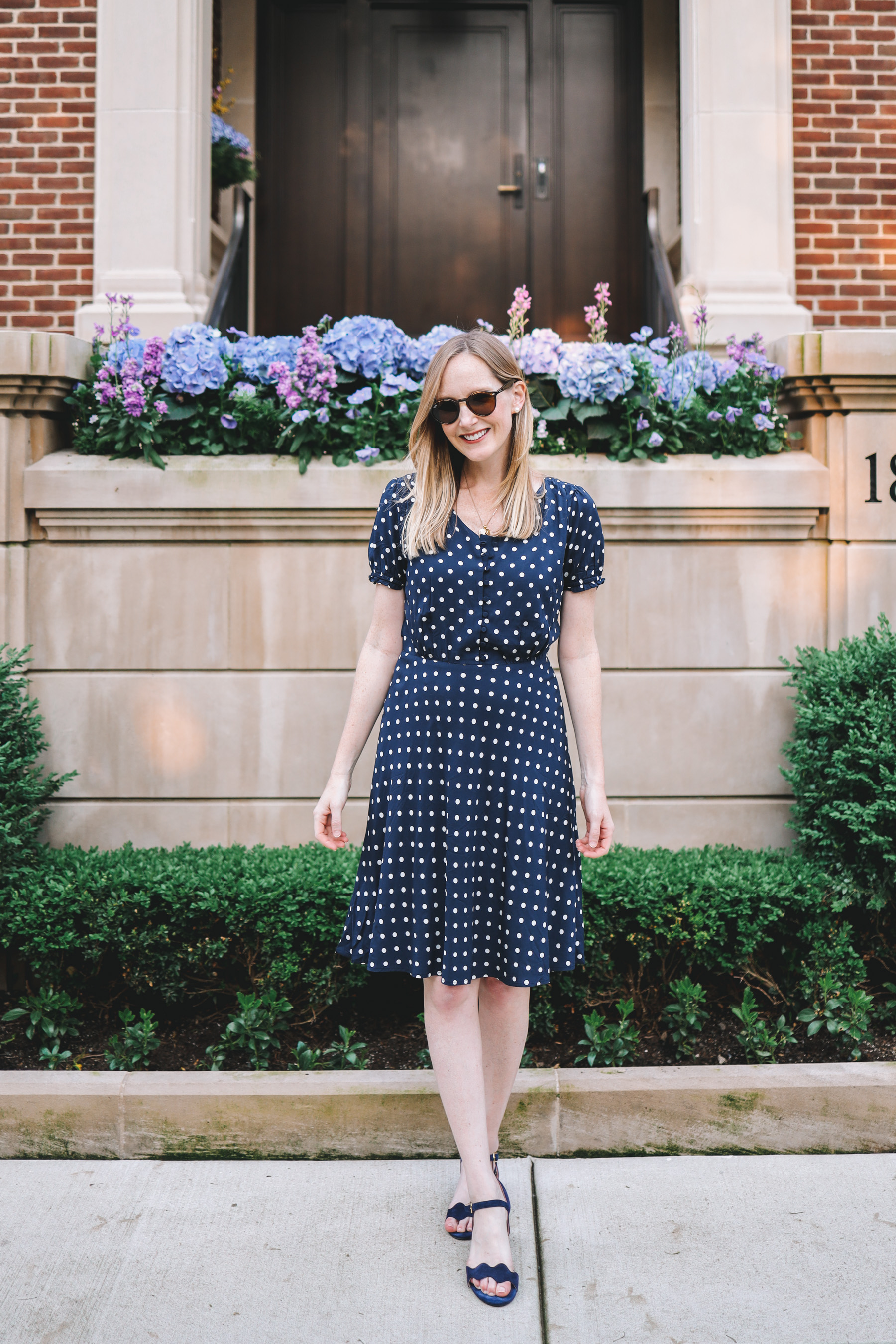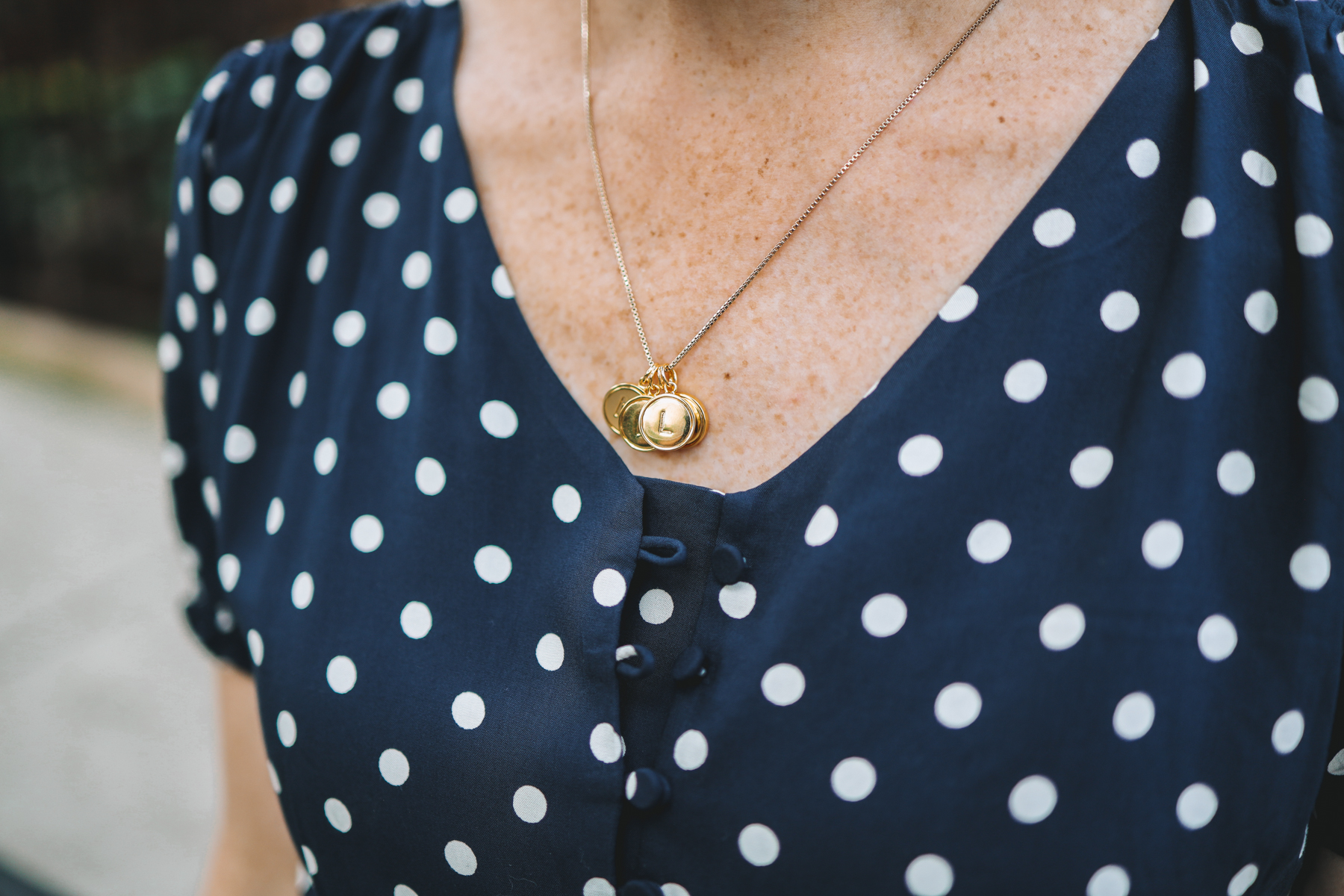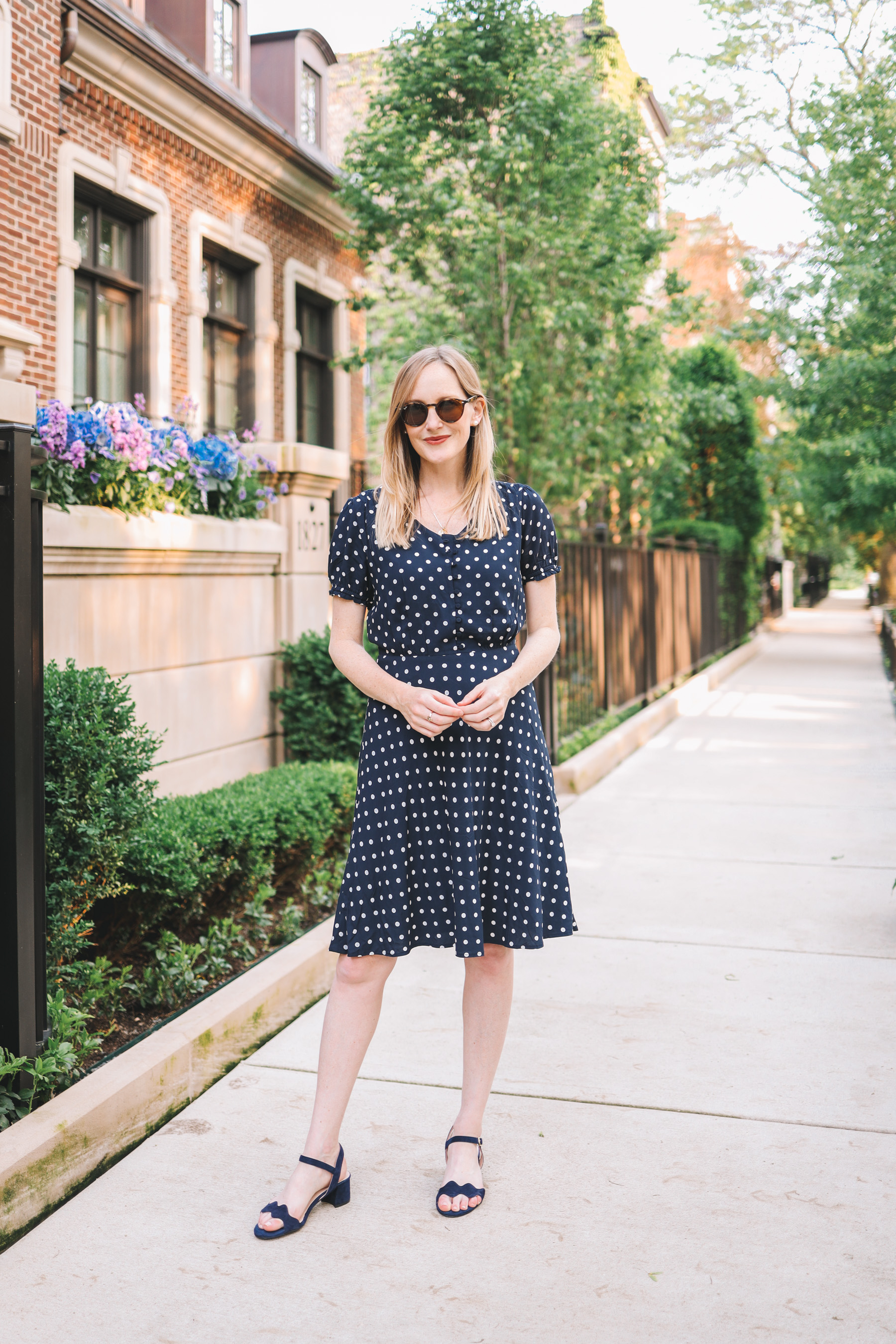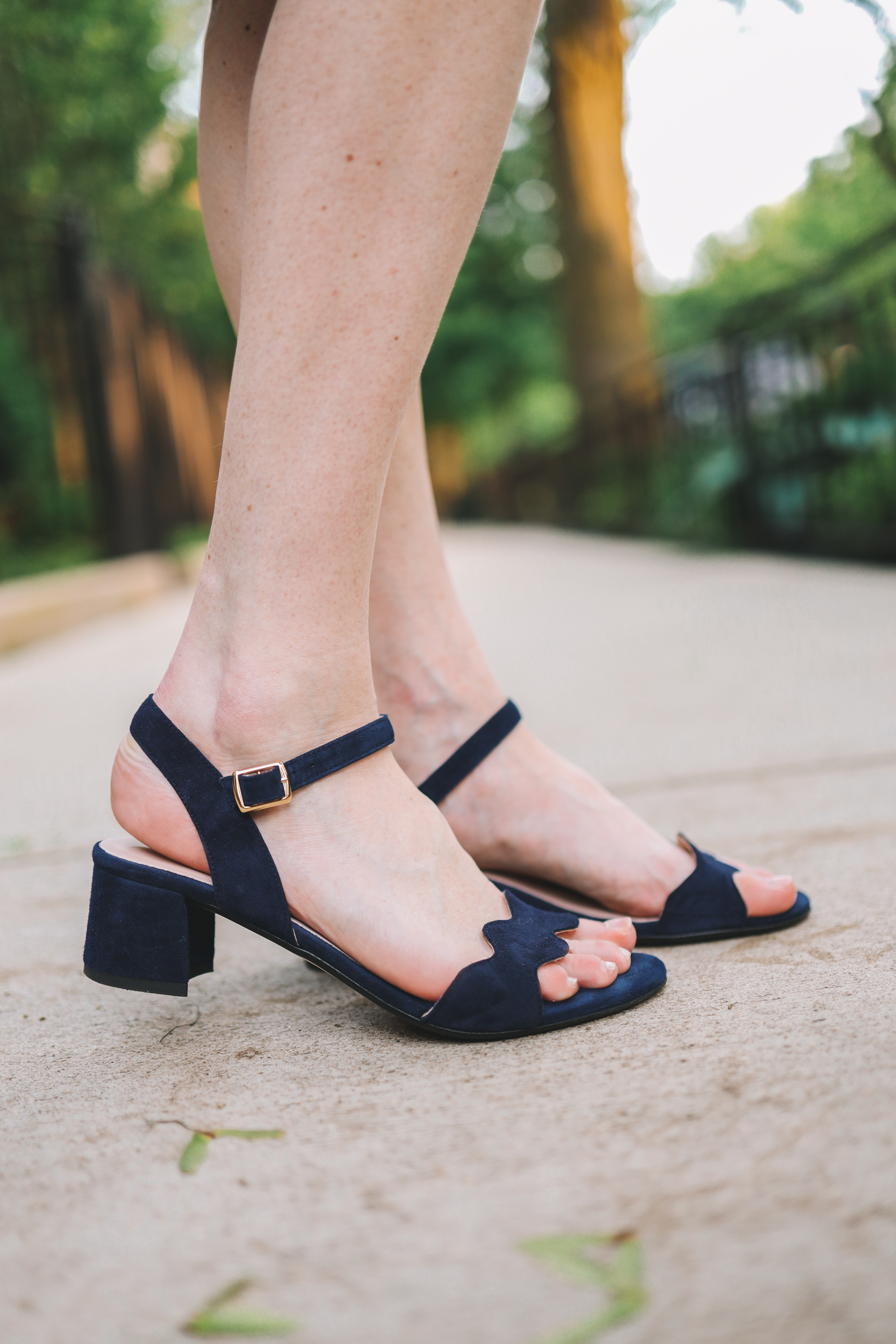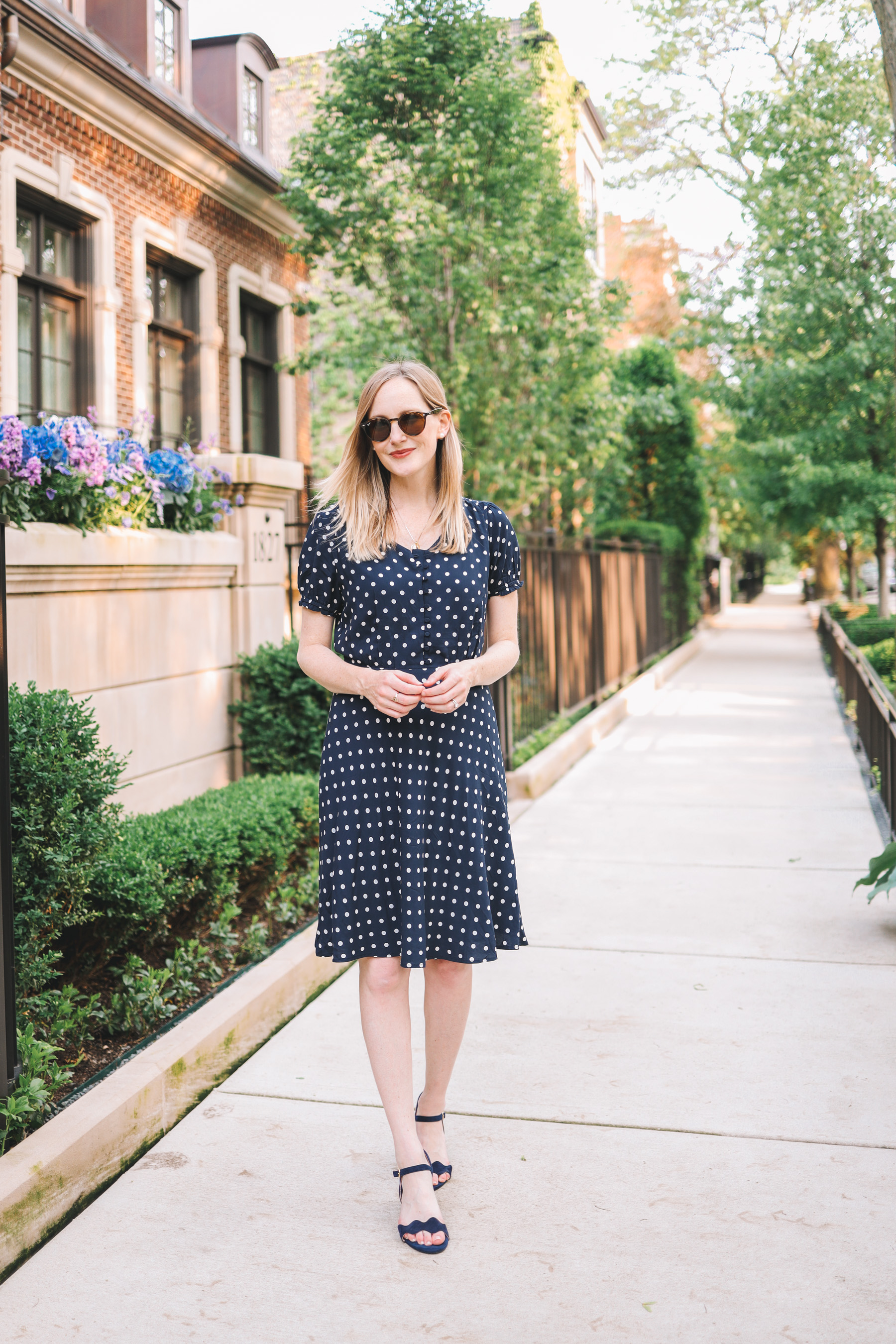 Shop the post:
Navy Polka Dot Dress / Patricia Green Scalloped Sandals (Available in Navy, Black, Champagne and Coral. Also check out The Bali Slide and The Palm Beach Slide.) / Stampled Initial Necklace / Sunglasses