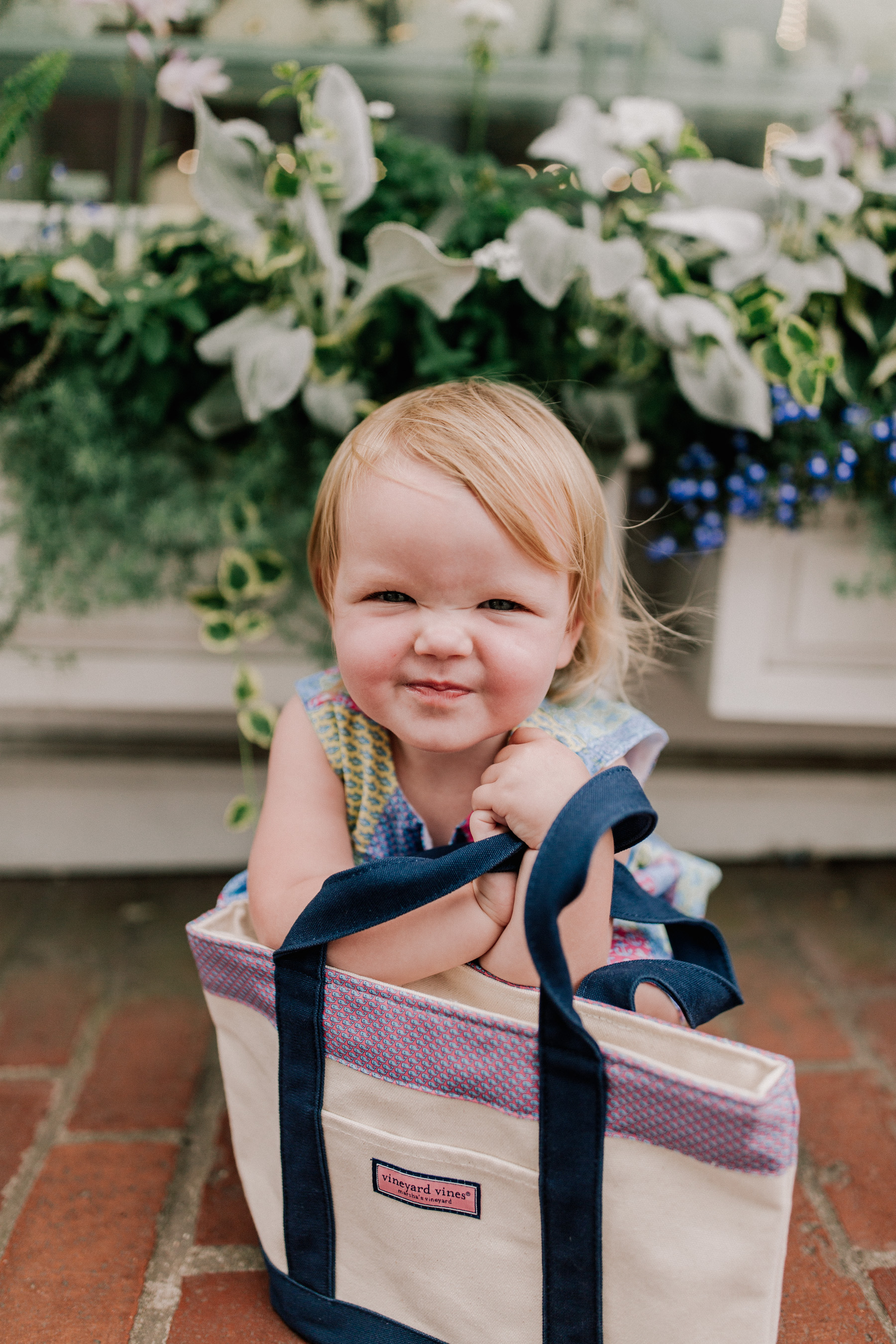 Emma on last year's trip to Martha's Vineyard with Vineyard Vines. I can't believe how little she was!
Oh my gosh. We're having a busy but GREAT week.
My brother has his 10-year reunion at Notre Dame in South Bend this weekend, so he and my sister-in-law flew in yesterday from New Orleans (where they live) and spent the day with us before heading to Indiana. Kim slept over, too, and just left for the university, so super fun to have a night with her! We also had some of the ND buddies over the house, and it was really wonderful to catch up with those guys. Patrick has the most wonderful college friends, and I love that a good number of them live in Chicago because we get to see them somewhat often!
Mitch's parents also swung by the house yesterday to drop off Emma–she'd stayed at the lake house a few extra days to spend time with Carson, her cousin, who's moving to Virginia in a couple of weeks–and we all had Athenian Room (favorite Greek food in Chicago) and hung out on the back deck before they departed to drop Carson off in Wisconsin. (Yes. Best in-laws ever. Always helping and trying to make their kids' lives easier. We don't deserve them!)
And then tonight, we have my aunt and uncle coming over for dinner! (HAPPY BIRTHDAY, AUNTIE-M!) This is my aunt who lives on Nantucket for half the year, but she's here for the weekend for a wedding. (She lived in Chicago and started her family here when she was my age! Love that we're living parallel lives, only a few decades apart!) Beyond excited to hug my aunt and uncle, who are like second parents to me, and to introduce them to Lucy.
So yeah…
A busy few days, but a wonderful few days, and very grateful that we now have the space to accomodate friends and family. Something like this would have put me into an early grave back at the old house, but here, it's no problem! :)
Of course, it would be nicer if we had more furniture. 😂 But I'm slowly starting to at least think about that. If we have tables, chairs and couches by the end of August, I'll consider this summer a success on the house front! I did, however, just hire Kira to help/do it 😉, and because of that, I think we might be up and running a little sooner. (We're starting on things next week. I'm pumped, and not overwhelmed at all because she handles everything with the design process.) Thank you, Kira! Love you so much.
Okay! Let's move on to Recent Finds, which is much more home-focused this week because of the above! Here we go: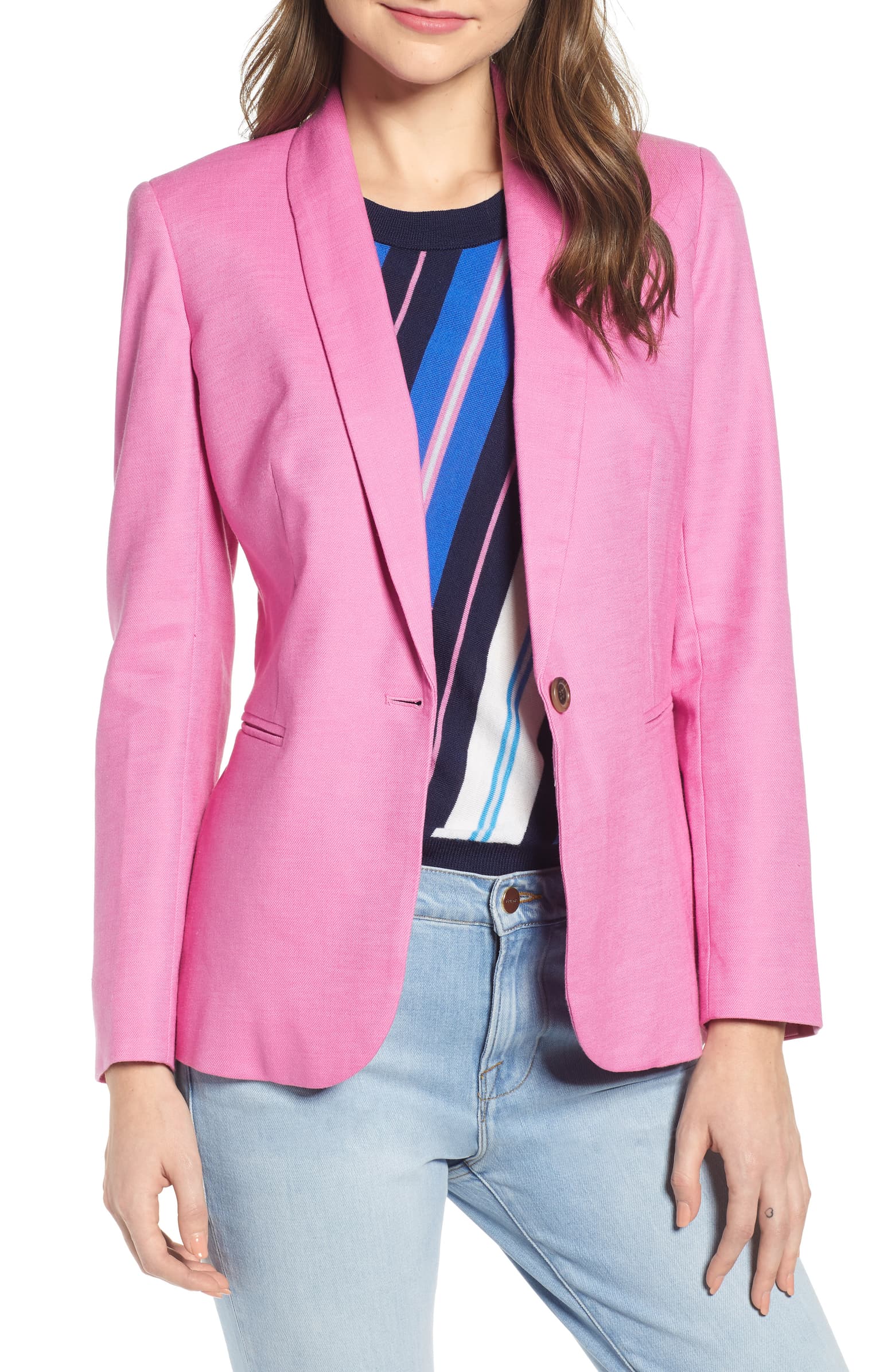 I've been lusting after this pink J.Crew blazer for the longest time, and Nordstrom majorly marked it down! Pounce on it before the price gets hiked back up.