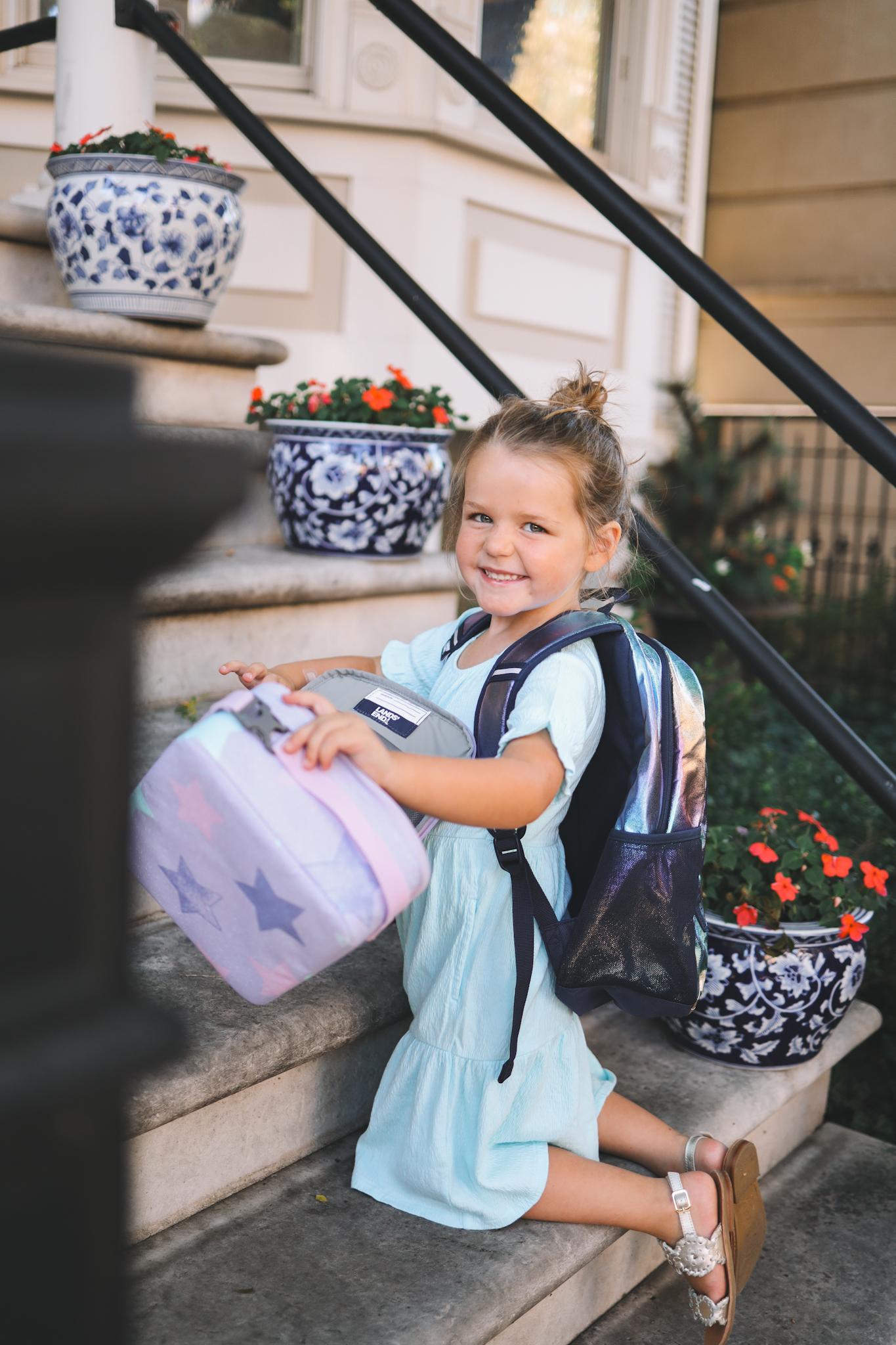 Rainbow Backpack / Star Lunchbox / Rainbow Pencil Pouch / Tiered Gauze Dress
Who didn't love new school gear growing up?

Lucy recently got her dream backpack, lunchbox and pencil case—all from Lands' End—and the joy was palpable, as it really reminded her of a particular album by her favorite musician. ;) I grew up wearing Lands' End as a child too, so everything was very nostalgic for me!
In the past, Lucy has fallen in love with backpacks (and clothing) that are way too big for her. But Lands' End offers multiple sizes, and the small was just right! No broken hearts here. ☺️ I love that the backpack has tons of zippered compartments, and that the side pocket is deep enough that her water bottle isn't constantly flying out. There's reflective trim on the back, which is great for biking: how we get to and from school every day!
The lunchbox is insulated, leak-resistant, and easy to wipe down. And the pocket on the front allows me to slip little notes in for the girls, which meant a lot to me when I was little. There's also an interior ID tag which is great because we tend to lose everything we own. 😉 And the pencil case is made of the same durable, 600-denier polyester that Lands' End backpacks and lunchboxes are made of, making it multifunctional, for sure.
Thanks for sending Lucy back to school in style, Lands' End!
And Goose, you are like a rainbow with all of the colors. 🎶 Go get 'em, Girlfriend!
Shop the post:
Rainbow Backpack / Star Lunchbox / Rainbow Pencil Pouch / Tiered Gauze Dress
This post is sponsored by Lands' End; all opinions are my own. Thank you so much for supporting the partnerships that keep Kelly in the City up and running!