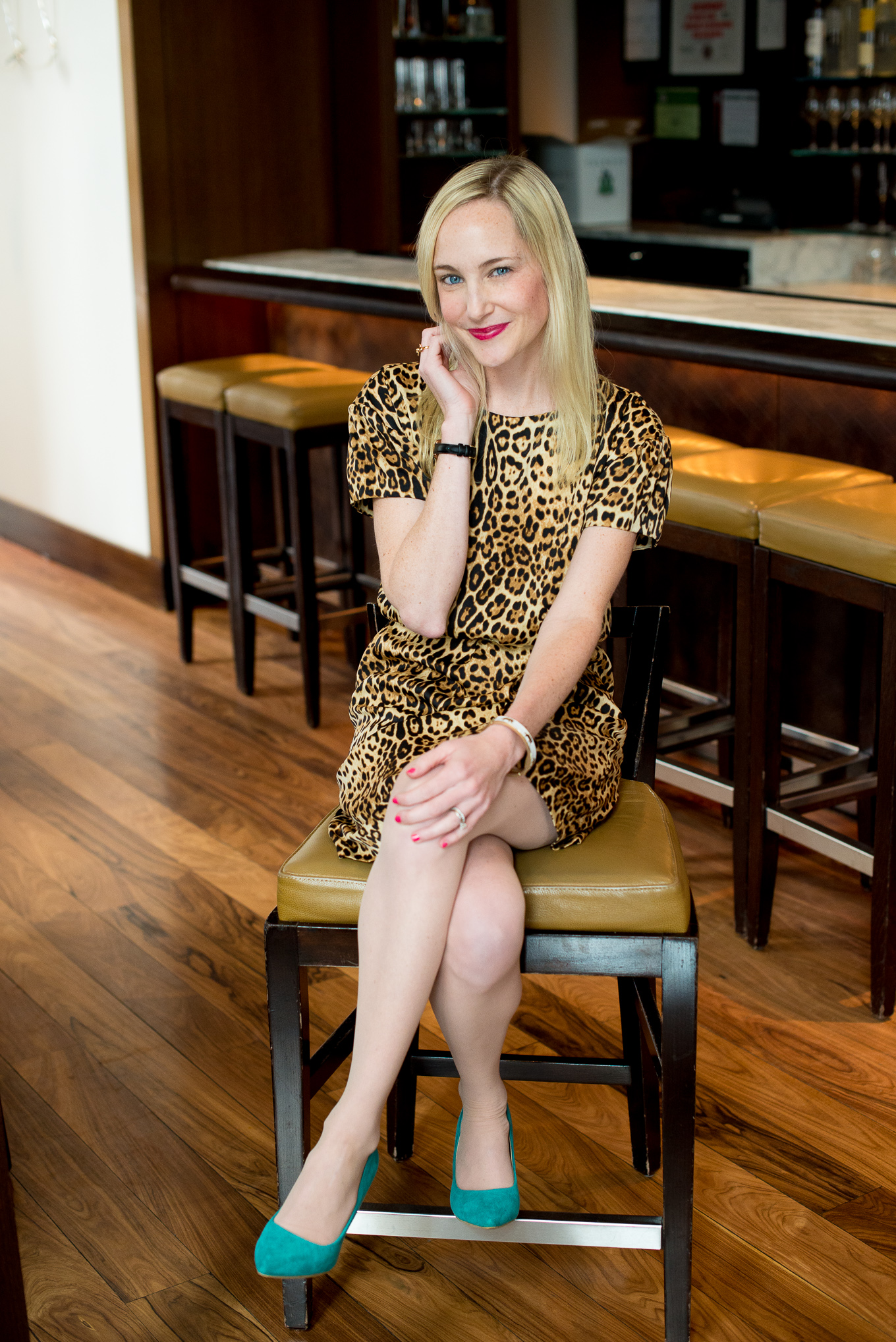 Joe Fresh Dress (Old, similar here, here, here and here) / Lilly Pulitzer Bow Belt (Old, similar here and here) / Kate Spade Bag (Old, similar here) / Daniel Wellington Watch (c/o) / Fornash Bracelet (c/o) / J.Crew Earrings / Shop Prima Donna Pumps (c/o, Old, similar here)
The ironic part about this post is that I have no intention whatsoever of "going wild" this weekend. Noodle was just spayed (poor thing!) and Mitch is still getting over something, so all's quiet on the Larkin front.
But this is another dress that I packed for our nights out in the East Village last week. It's a little crazy for me, but I found it at Joe Fresh a year or two ago for $10. ($10!) Kind of like all those H&M and Forever21 purchases we've made over the years. Why not give it a try, right?
And don't you love when one of those tiny purchases ends up being a favorite? This dress is a flimsy little thing, but I wear it out a lot. Recently, I've been throwing a white or black slouchy sweater over it and it's totally warm enough, too. (Even for Chicago weather!) And what do we think about a black turtleneck underneath? Goodness. So glad turtlenecks are back in style. ;)
Anyway, back to lounging, and making sure that Noodle doesn't hurt herself in her cone. Hope you guys have a relaxing Saturday!
Photos taken by Jess, Blair, Lauren and Erin at NoMI. Thanks, Park Hyatt!
Leopard Print Dress