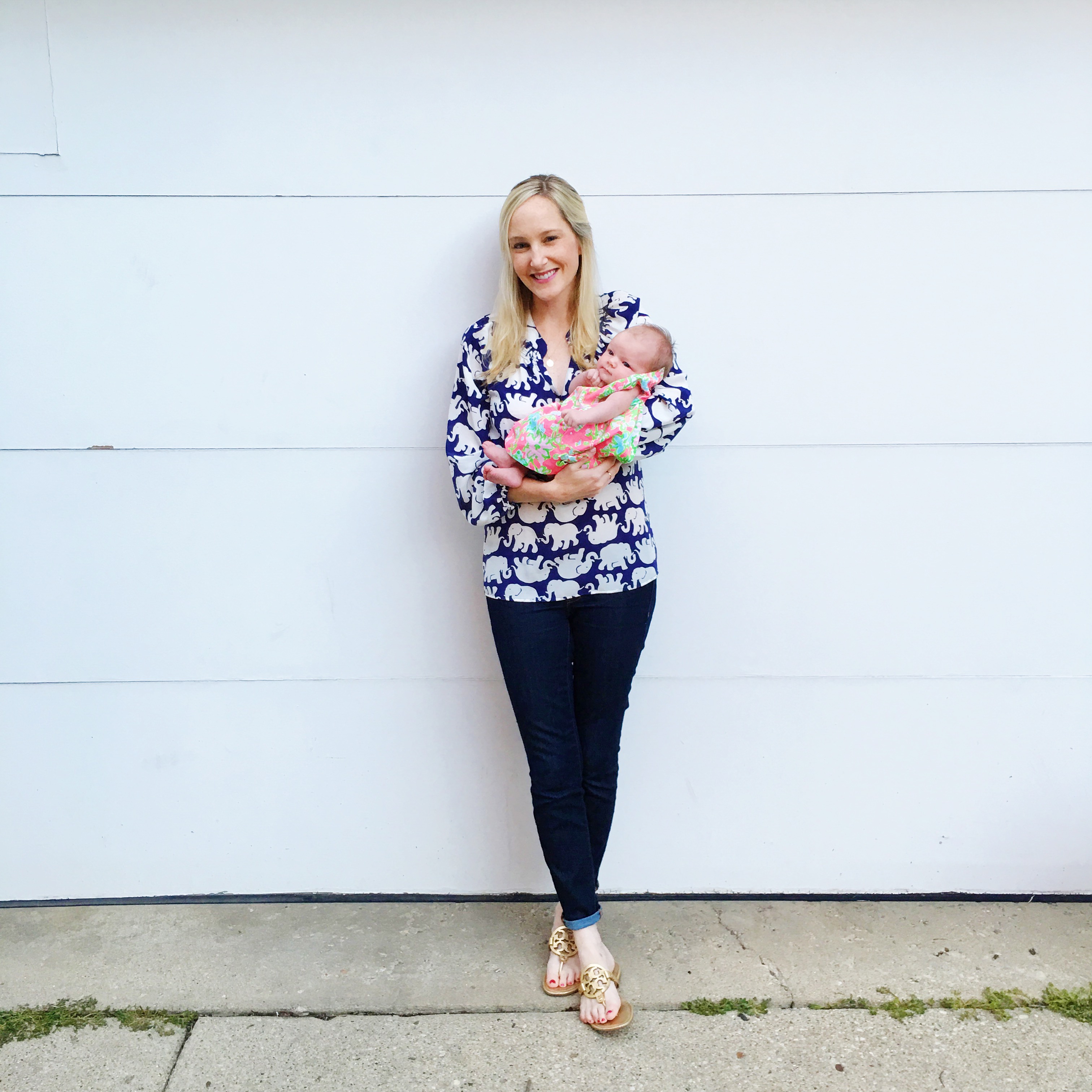 I'm wearing: Lilly Pulitzer Elsa Top (So many on sale here!), J.Crew Jeans and Tory Burch Sandals (Gold available here and here) / Emma's wearing: Lilly Pulitzer Baby Shift (Others available here; also check out the girls' sale section)
[show_shopthepost_widget id="1877079″]
What an eventful Monday! And Tuesday's shaping up to be pretty exciting, too: new styles were just added to the Lilly Pulitzer After Party Sale! Shop my favorites above.
And if you didn't have a chance to shop yesterday's stuff from the sale, you're in luck: there's still so, so much available. While yes, Emma may have bought out the baby department (kidding), there's a ton of amazing dresses, tops (including Elsas!), bottoms, accessories and scarves just waiting to be swooped up.
Below are some things that I'm considering today. Anyone else find shopping the After Party Sale so much less intimidating on the last day, as choosing is a bit easier?!
Last Day of the Sale: Kelly's Picks
Dresses
Sloane Maxi Dress (It's SO flattering! You guys know how often I wore this dress over the last year!)
Brewster T-Shirt Dress (Such a good price. This one, too!)
Foley Lace Tunic Dress (One of the best buys of the sale. Can't believe it's still here!)
Stelle Lace Tank Dress (If this is available in your size, nab it. I'm sad I can't!)
[show_shopthepost_widget id="1877024″]
Tops
[show_shopthepost_widget id="1877039″]
Bottoms
[show_shopthepost_widget id="1877100″]
Elsa Tops
[show_shopthepost_widget id="1877159″]
Scarves & Accessories
–> Shop 'em all here and here! <–
[show_shopthepost_widget id="1877176″]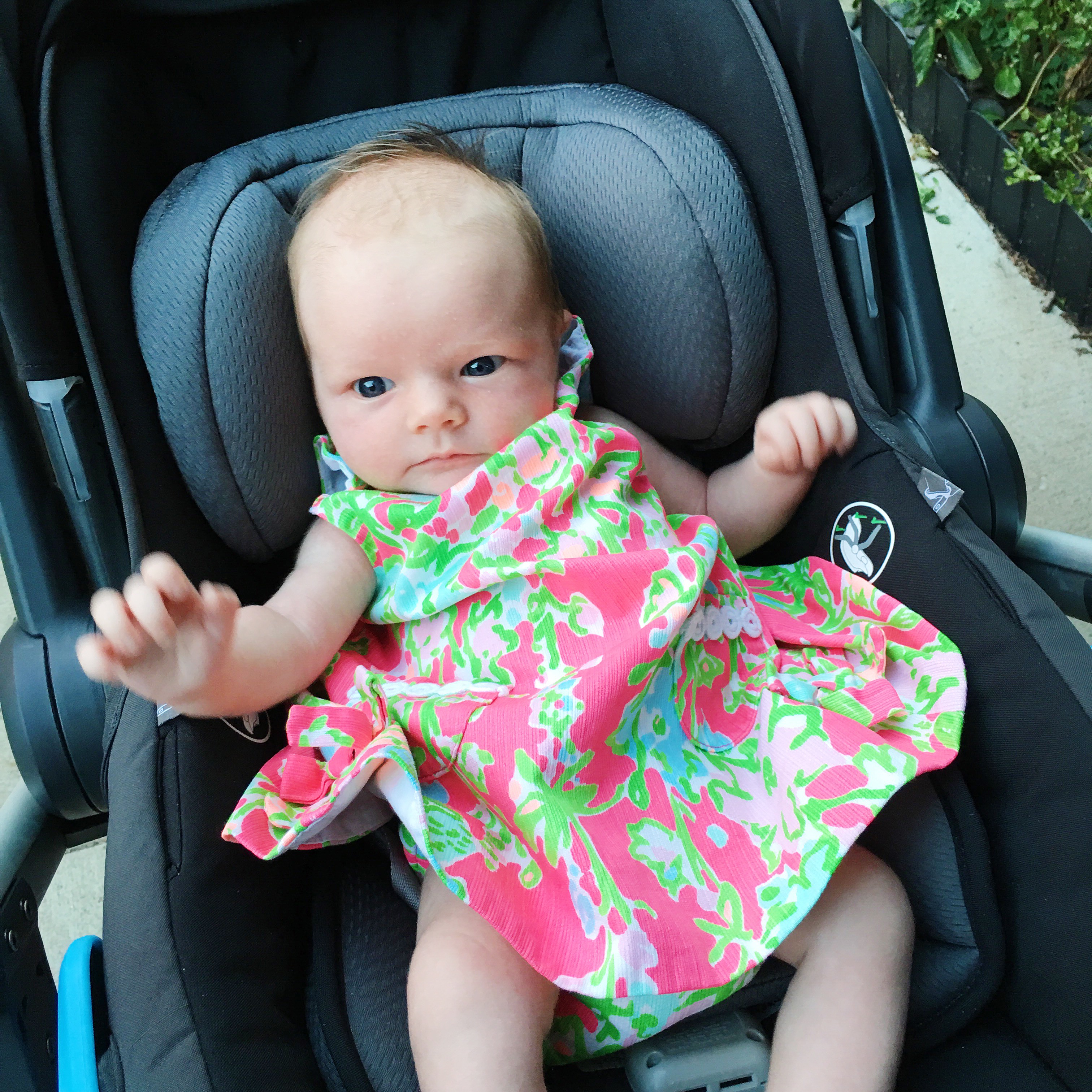 These photos were snapped yesterday on our way our to first family dinner as a three-pack. And this is Emma's very first Lilly! It's a bit big (size 0-3), but so adorable. Also: we survived our family dinner! A little bit of a struggle, but sushi was consumed. ;)