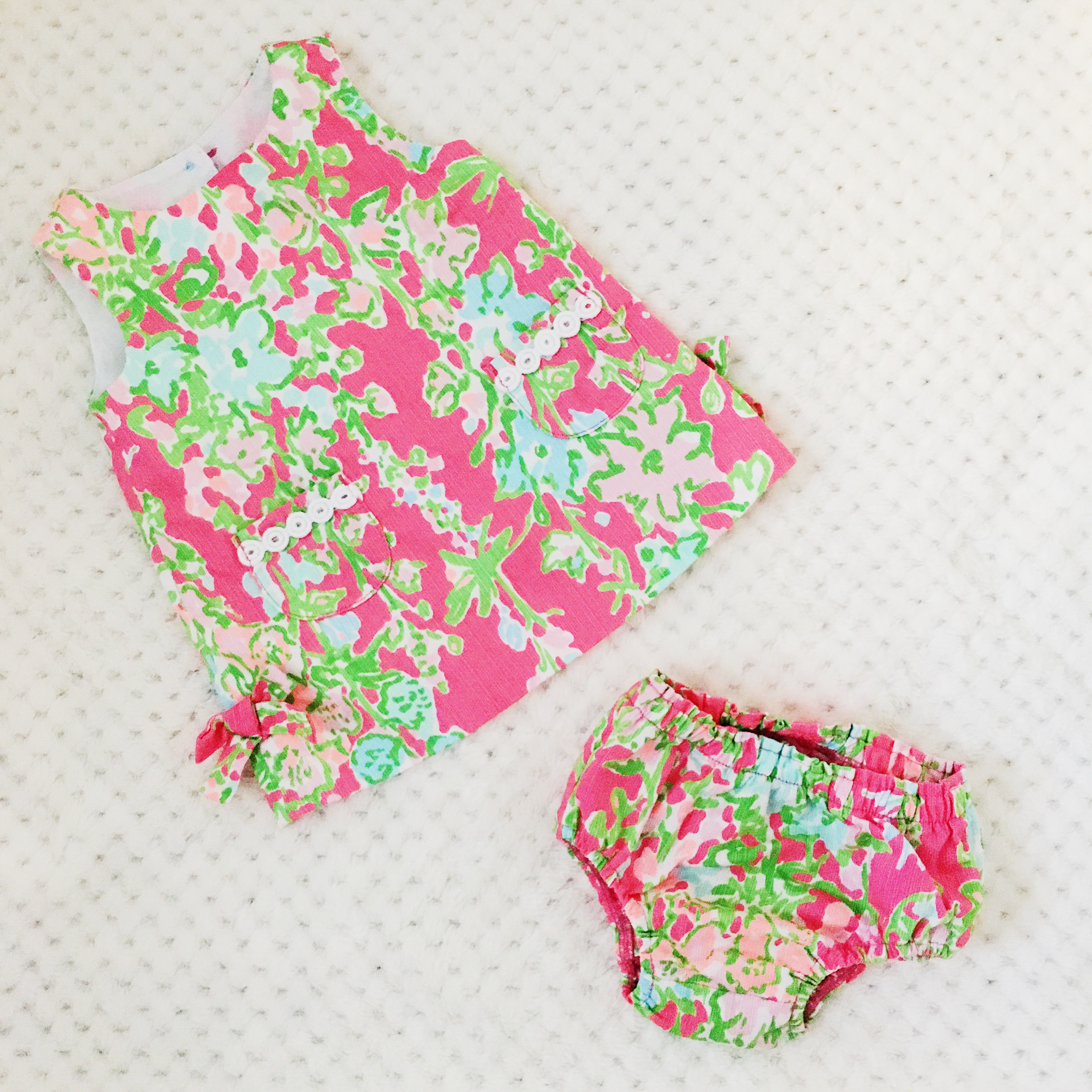 7:30 pm: Hellloooo! I have to say: there haven't been many updates, with the exception of a flash sale for a cosmetics bag and a wrap. I'm definitely planning on scrolling through the remaining items tonight and tomorrow, as I'm assuming there's still some pretty great stuff on the market. ;) Did any of you guys go back for seconds?!
Also: What are your plans for tonight? Mitch, Emma and I are headed out for our first family dinner. (We've been out a considerable amount over the last 2.5 weeks, but this will be our first dinner as just the three of us. So excited!)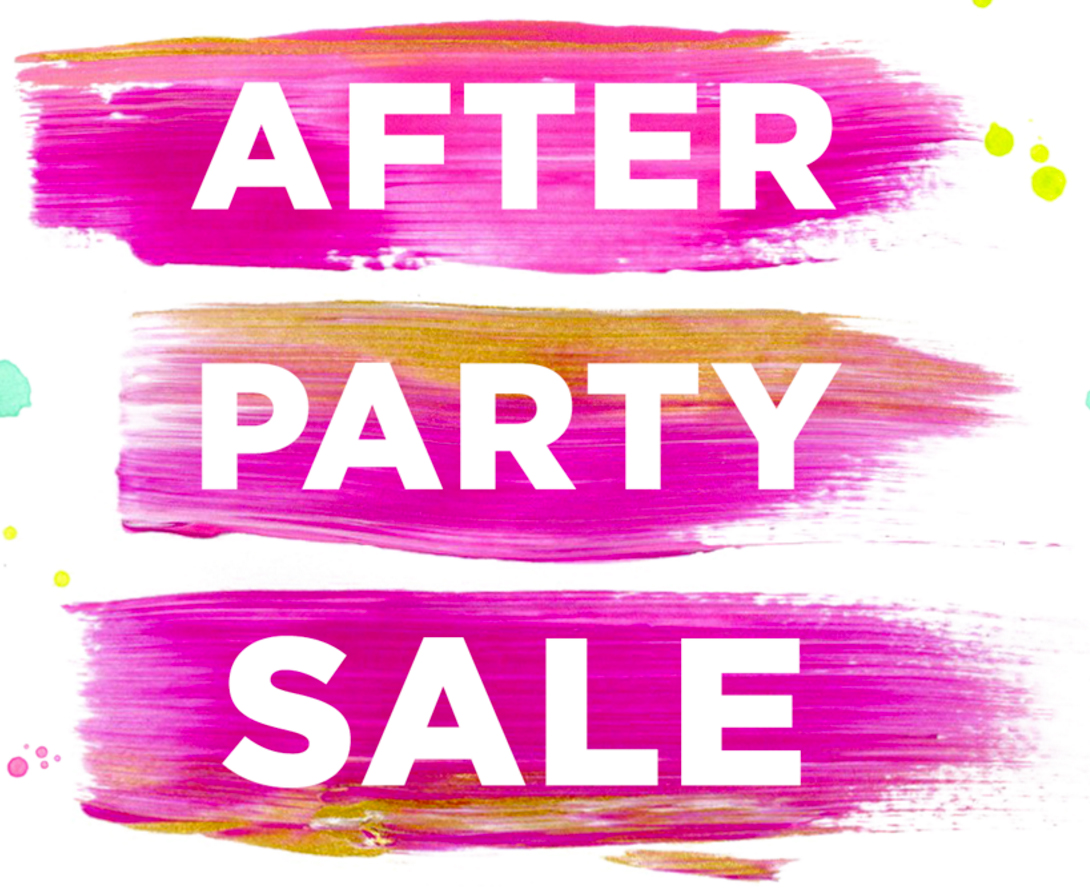 2:15 pm: Oops. Fell off the grid. Some things are more important than Lilly sales, though, like "tummy time" and cuddle sessions. ;) That said, it looks like wait times for the After Party Sale are under a minute at this point! Which is really, really awesome. This means that you can check out quickly and not have to worry about getting sent back to the end of an hour-long line. So shop and check out often! There's still SO much great stuff available!

12:15 pm: I really can't believe how many of my favorite Lilly styles are available this time. Dare I say this is the best After Party Sale I've ever seen?! I'm having a little trouble with guessing my inevitable size once I shed some of the pregnancy pounds, so I'm not shopping for myself too much this time around. But that doesn't mean I can't live vicariously through you guys! Above and below are some of my most-loved Lilly styles that are majorly on sale.
Kelly's Favorite Lilly Styles on Sale
Essie Top (SO flattering, whether you're pregnant or not.)
Essie Dress (Just in the dress form!)
Solid Elsa Top (A staple.)
Printed Elsa Tops (Favorites include one, two, three and four)
Sweater Wrap (Actually don't own one of these, but SO CUTE and so cheap!)
The Tote that Fits Everything!
11:00 am: At this point, it seems like most people have been able to shop, which is awesome! What did you find?! There weren't a ton of button-down dresses, but I got this one in "Red Right Return," which is still available, and this one in "Flamingo Pink Southern Charm." (Also still available!) Below are some of the dresses I grabbed for Emma. May have gone a little nuts. ;)

10:45 am: I cannot believe how many incredible dresses are still available. Prices are amazing. I'm a big fan of scoring super cheap ones, so I typically sort by price. How do you filter everything?! Above are some of my faves. How cute is this scalloped number? And this gorgeous white lace dress is only $54! And this one and this one? Swoon… Oh! And the pineapple dresses are killing me.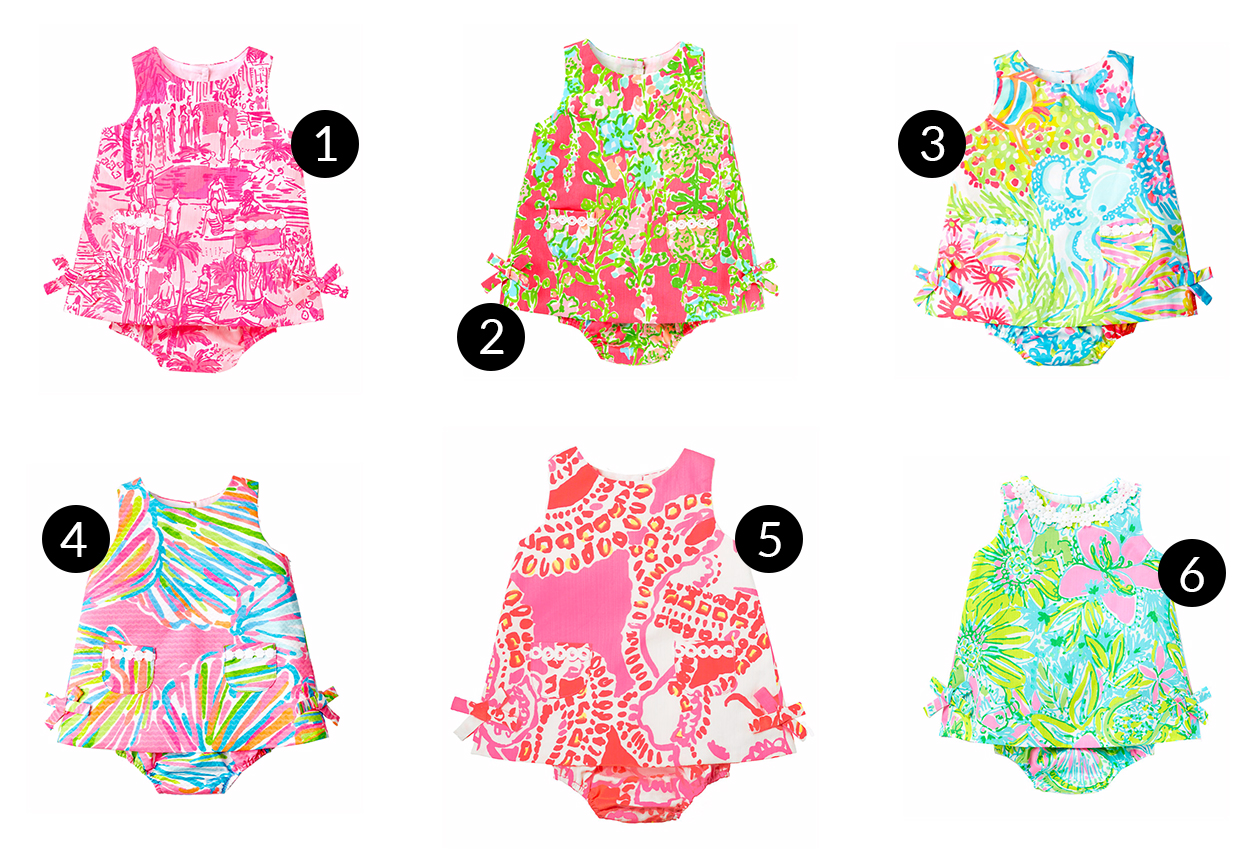 One // Two // Three // Four // Five // Six
10:20 am: Here are our After Party Sale baby picks! The cutest, I know. (And what a steal!)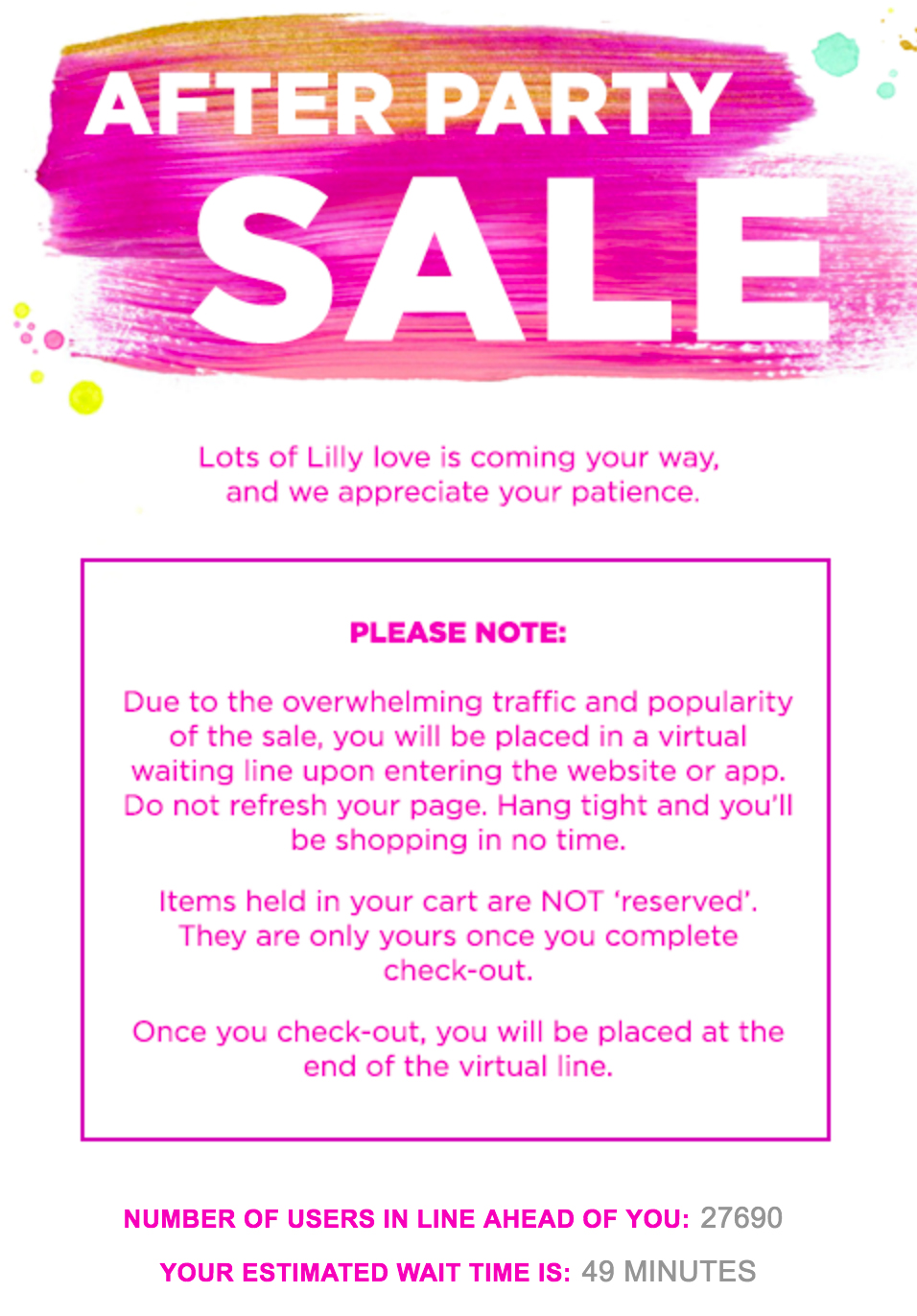 9:45 am: Trying to get back into the sale to round up my favorite picks for the blog, but alas: I'm stuck. ;)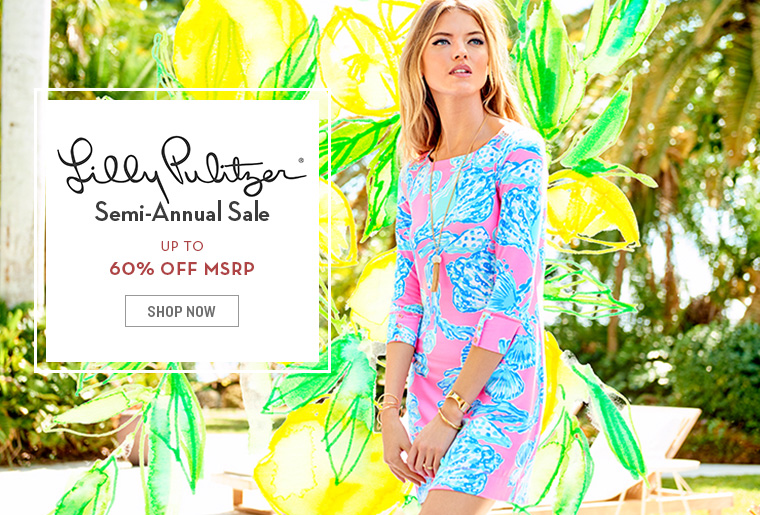 8:45 am: If you're still stuck in line, a site you should definitely check out for discounted Lilly today: 6pm.com! The prices seem to be the same, and there's quite a bit of stuff up there. Shipping is free, too! (You can also check out Amazon for some steals.)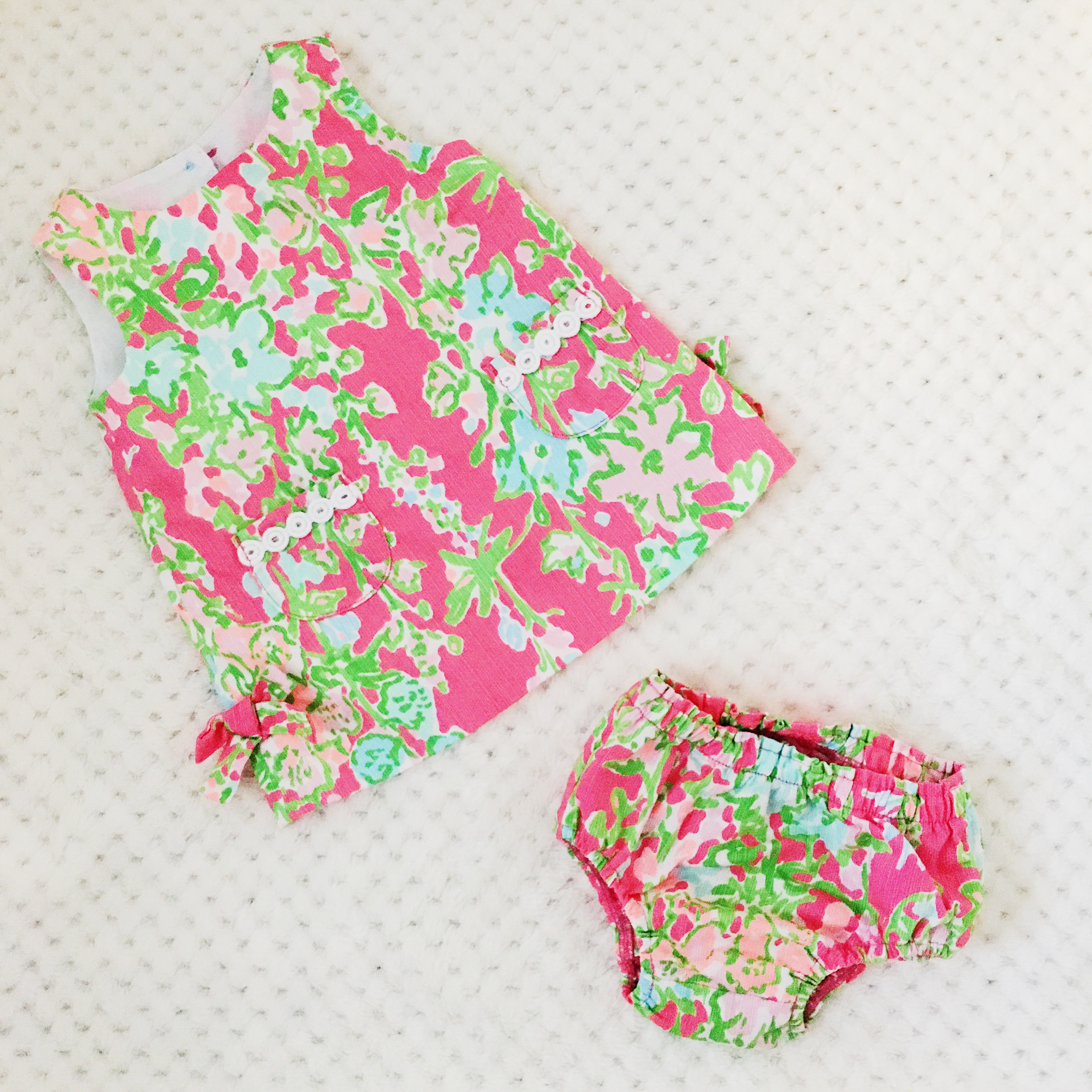 8:30 am: We shopped and we scored! To be very honest, shopping was a bit challenging for me this year as I was nursing Emma and clicking away with one hand. But I did manage to score two button-down dresses (one in "Red Right Return"!) and a few 12-18 month dresses for next summer. Definitely most excited about the baby clothing. ;)
8 am: Eeeeee! Who's excited?! Emma and I hit "refresh" a second ago, and we're now 18 minutes from shopping the sale! Often, the time you're given is much longer than it is in actuality, so we're staying by the computer to monitor it. Like I mentioned before, we're hoping for cute baby clothing for next summer as well as a few nursing-friendly dresses/tops for me! Fingers crossed…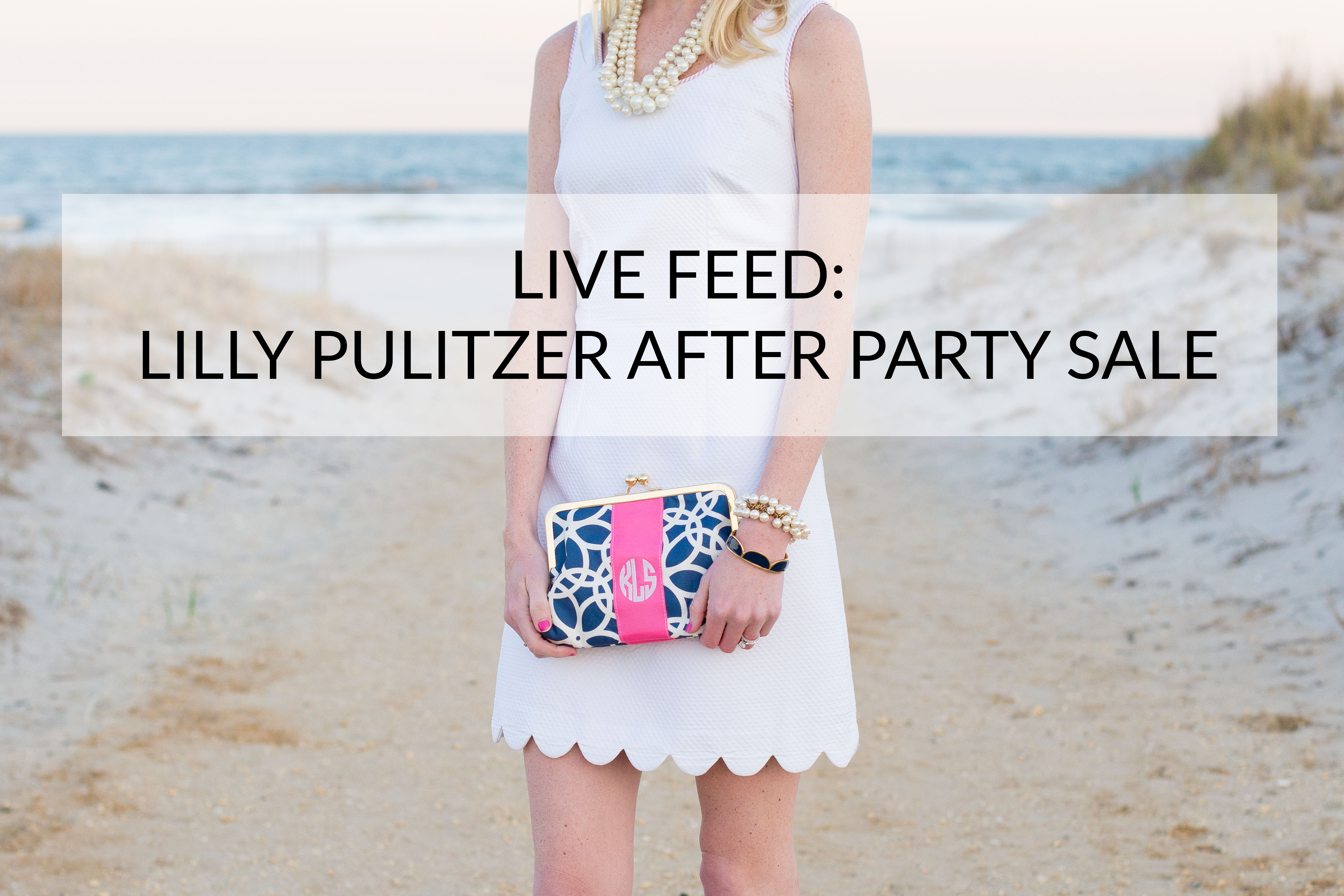 2 am: You'd better believe that I'm getting up early this morning… for a couple of reasons:
The first is to feed Emma; the second is to score some adorable matching mommy-and-me dresses for the two of us. ;) Today is the Lilly Pulitzer After Party Sale, which, in my opinion, is the best sale of the year. If you're reading this before 8 a.m. ET and the brand's site isn't in maintenance mode, quick: log in and make sure that your billing and shipping information is correct. If you're reading this after 8 a.m., my hope is that you made it through the virtual line and are happily shopping. If not, though, have patience! If you read my tips for shopping the sale post, you know that nearly everyone is on that line. Just hang tight! There's a ton of inventory and the line is specifically designed so that everyone gets a chance to shop.
Today, we're going to do things a little differently around here. While blog posts on Kelly in the City are typically static, this post is going to be updated throughout the day. I'll be logging on regularly to share sale updates, favorite products, my own experience, and my personal "scores." (As well as Emma's!) So I hope you'll come back frequently!
I'd also love to hear your experiences with the After Party Sale, along with what you nabbed. So be sure to comment below and share your thoughts!
Good luck, everyone!