Video link here. (Select "HD" — it's a little better!)
Music by CC Entertainment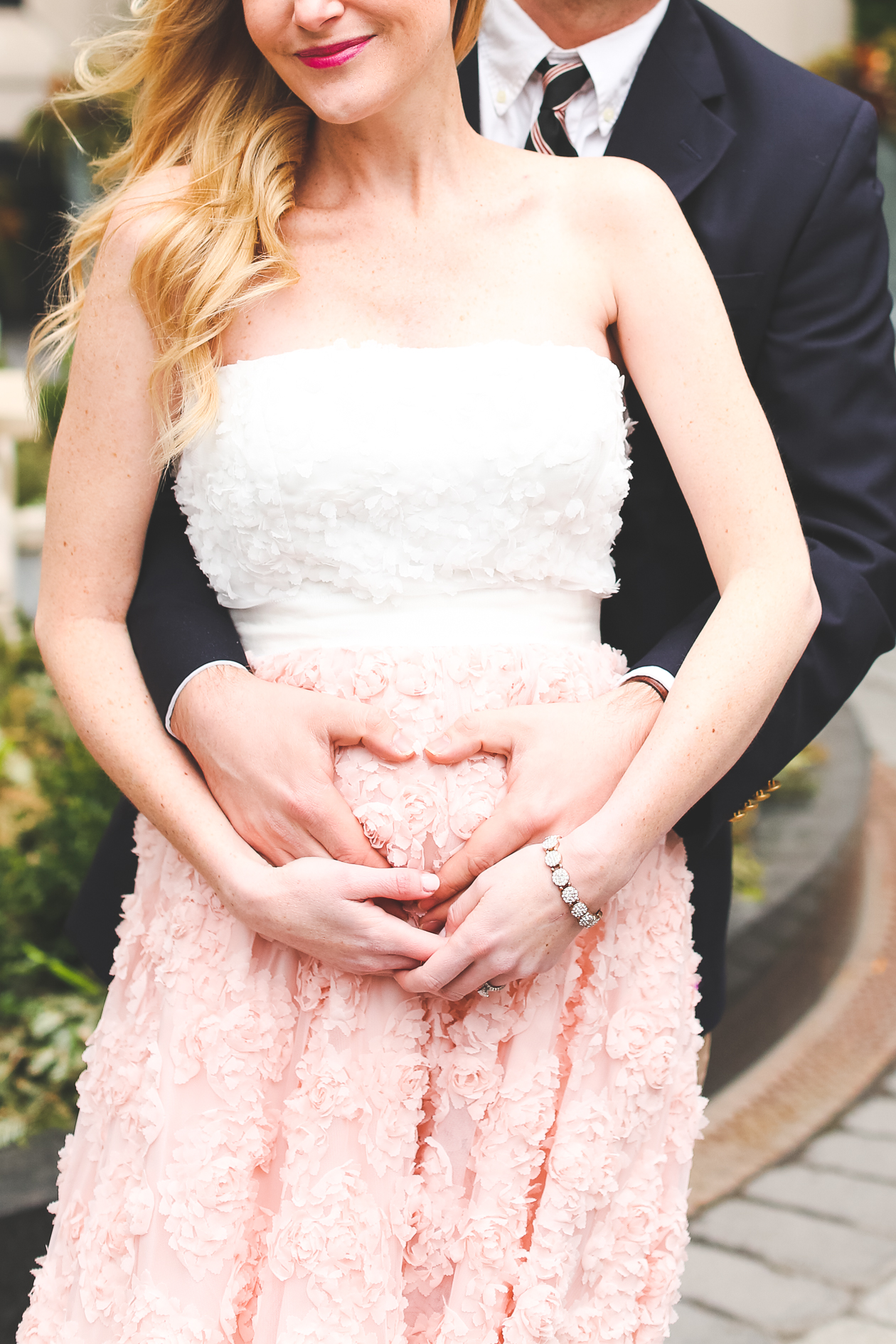 This is undoubtedly the happiest post I've ever written, as today's content is all about Baby Larkin, expected to arrive this summer! Mitch and I have truly never been happier or more excited, and we can't believe how blessed we are.
I'll be sharing more over the coming days, but a few details:
Due date: July 28th (Just finished the fifth month!)
Sex: We're not finding out. (Well, I mean, we're eventually finding out, haha… but not until our little boy or girl arrives!)
Names: We finally settled on both a boy name and a girl name. This is also going to be a surprise. ;)
How we told our parents: On Christmas while opening presents! We told my family we had a fun game that the Larkins play on Christmas morning, and we told Mitch's family the same about the Sheehans. We handed everyone a card (with a photo of the sonogram inside), and explained that we'd go around in a circle opening the envelopes–parents first. You can watch the fun unfold in the above video! (Sorry it's so long. Mitch is amazing at condensing sentimental movies, while I really struggle with it!)
How we're decorating the nursery: No idea yet. We need to move the door and put down hardwood, but that'll come once the master bedroom and bathroom have been completed. It's a little overwhelming, but I'm sure it'll all get done before July, right?!
You might also be wondering how the bump seemingly appeared overnight. For a while, hiding it in photos was pretty easy, and it just required loose clothing, leaning over, and the right angles. But over the last couple of weeks, I've definitely "popped," and it's become nearly impossible to conceal!
If you look back on some of my recent blog posts–like this one, this one and this one–I think you can tell. (Actually: did you know?! Were you just being polite?!) The ones I shot on the beach (here, here and here) were the toughest, though. A big thank you goes out to Mitch, my girlfriends in Chicago, and my parents for taking a ridiculous number of photos so a handful would work. ;) Love you guys.
And then there's the question of why we waited so long to announce. As we've known about the pregnancy since early November, it's been incredibly challenging to not spill the beans. (I kind of feel like I've been lying about my life for the last five months, as it's clearly changed a LOT!) But Mitch and I experienced our fair share of difficulty getting and staying pregnant over the last few years, and I wasn't sure whether I could (publicly) handle another loss. Admittedly, I hung on to the information for way longer than I probably needed to, but I'll be sharing more of that story soon. While it's a bit of a painful one, it's one that many people experience… and it's an issue that needs to be talked about more!
Needless to say, this is our miracle, our hearts are full, and we're so excited to have you along for the journey! Something tells me this is going to be the best year yet. <3

A huge thank you goes out to Maya of Charmingly Styled for braving the cold and wind with us, and taking these photos. We love you, Maya! And thank you to the Waldorf Astoria Chicago for hosting us, and to Adrianna Papell for the gorgeous gown. (Also available here, and also love this similar gown and this one, too.) Mitch, you're so dapper.