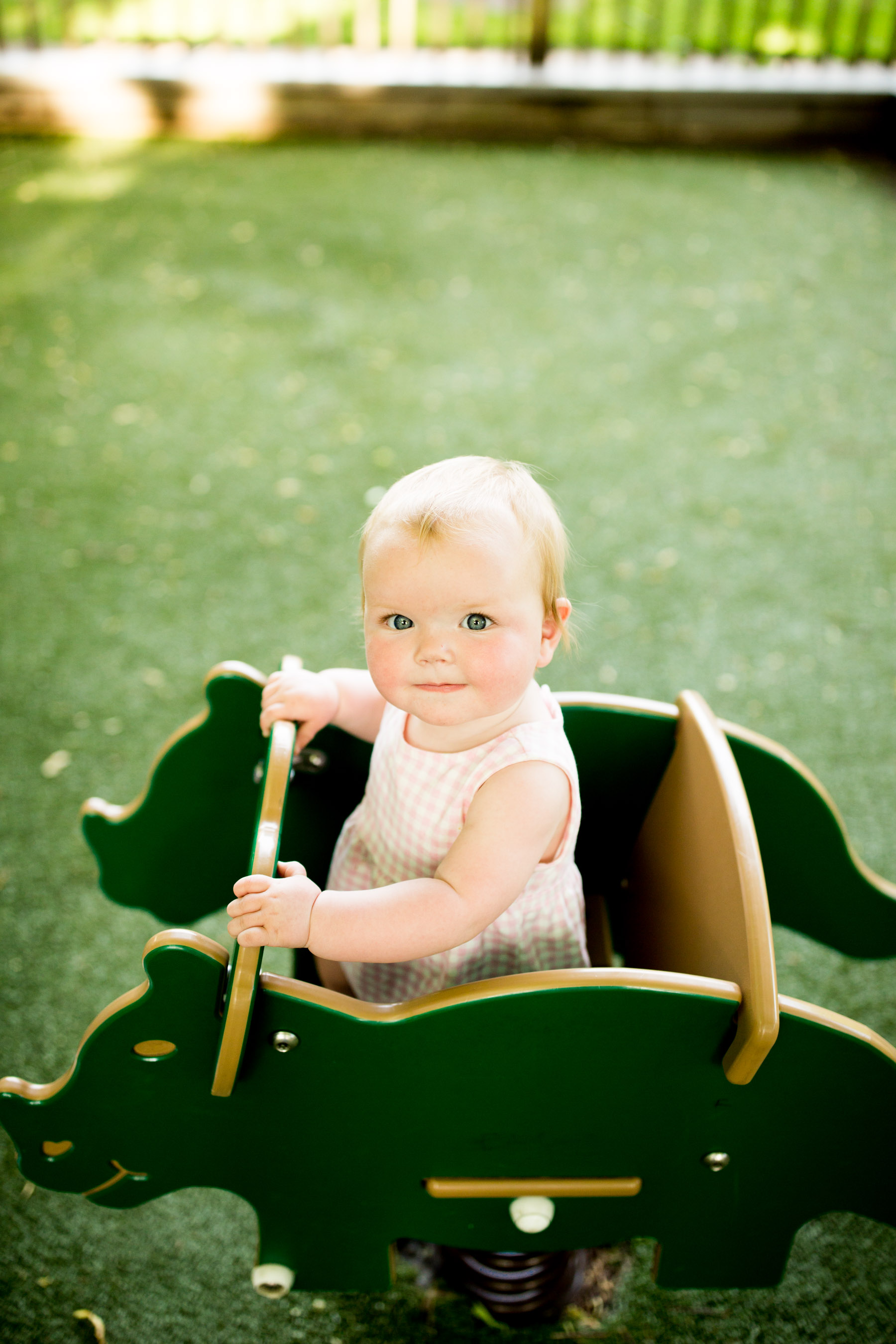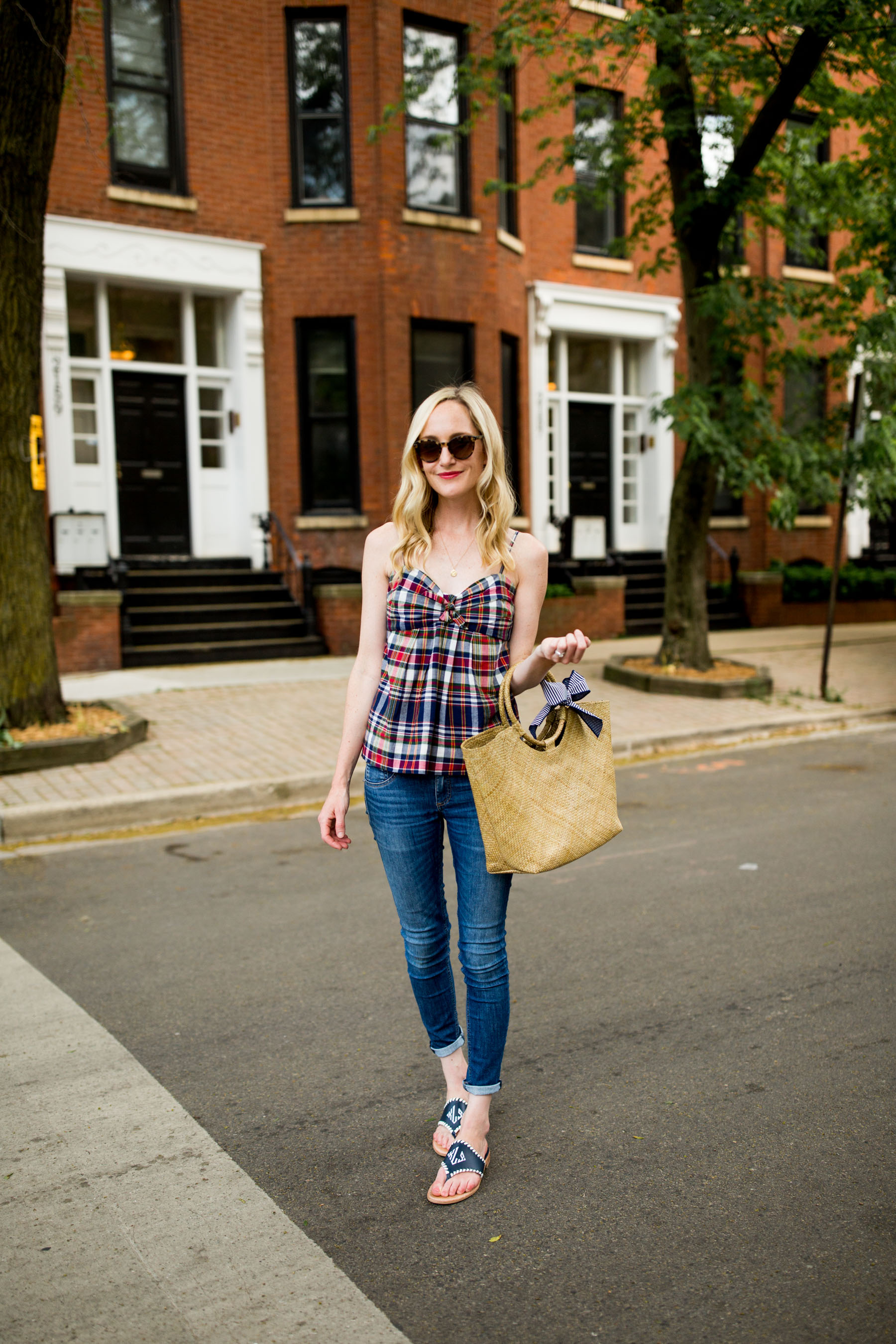 Plaid Cami ($23 and ships free with code "UPANDAWAY." Also love the dress version. And how about this plaid shirt, these plaid pumps, and these plaid sandals.) / Favorite Everyday Jeans (Thinking about trying these! Same cut!) / Monogrammed Jacks c/o / Tote c/o / Ribbon / Initial Necklace / Emma's Gingham Bubble One-Piece / Similar Plaid Shirt (on Mitch)
I know I just published a playground post last week, but I couldn't help but share some photos from last night. Mitch arrived home and we almost immediately set out for ice cream on Armitage and a dinosaur riding/swing session Oz Park. Temps were in the high 80s, we were finally together, and everything was magical. :) And goodness; can we talk about how wonderful the longer days are?! These photos were snapped in the evening, and there's still so much light in the sky! I love summer and I love Lincoln Park in summer.

And gah! I have to tell you about this plaid cami because I'm obsessed with it. (Also, it's $23 today, and ships free with code "UPANDAWAY.") Doesn't it remind you of J.Crew's plaids from back in the day? I love how it hangs and that there's some elastic cinching in the back, so you don't have to worry about sizing too much. (I'm wearing a 2 here, btw.) And that little bow? Adore. I also love the dress version. And this plaid shirt, these plaid pumps, and these plaid sandals! I've included a few other faves from J.Crew Factory above.
(And no. Mitch and I didn't realize how ridiculous we looked until we returned home and looked at these pics. The funniest.)
Anyway, it's our first day of childcare. :) While it's only two to four hours per day, Mitch and I think it's going to make a huge difference. It's a long time coming! I'm a little nervous about missing her too much, but I know it's going to be great for everyone. Emma lights up when she's around other kids, and I think it's painfully obvious that I need to get my work life–and let's face it: personal life–in order. Or at least start. How, exactly, does one tackle a solid year of disorganization? ;) Wish us luck!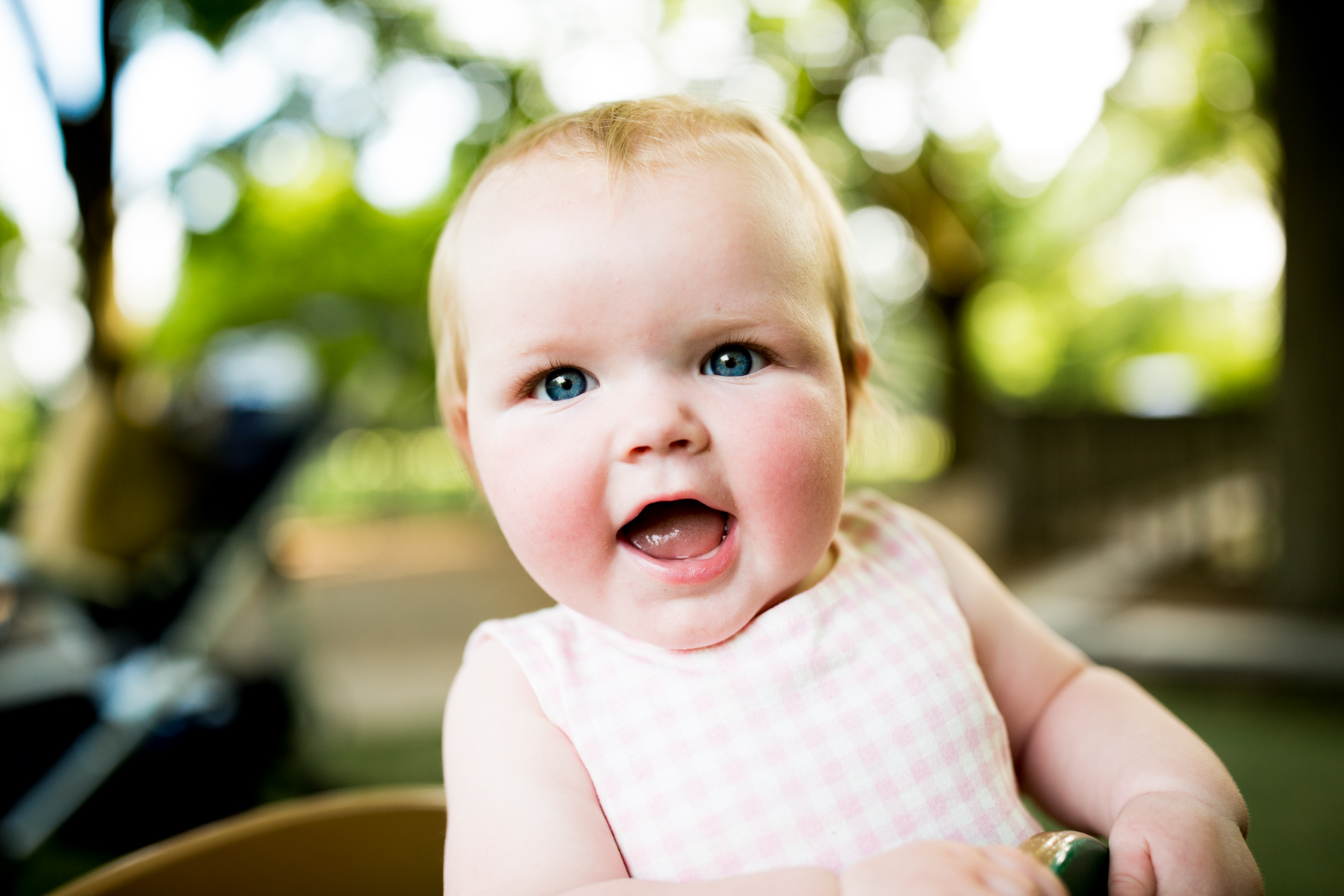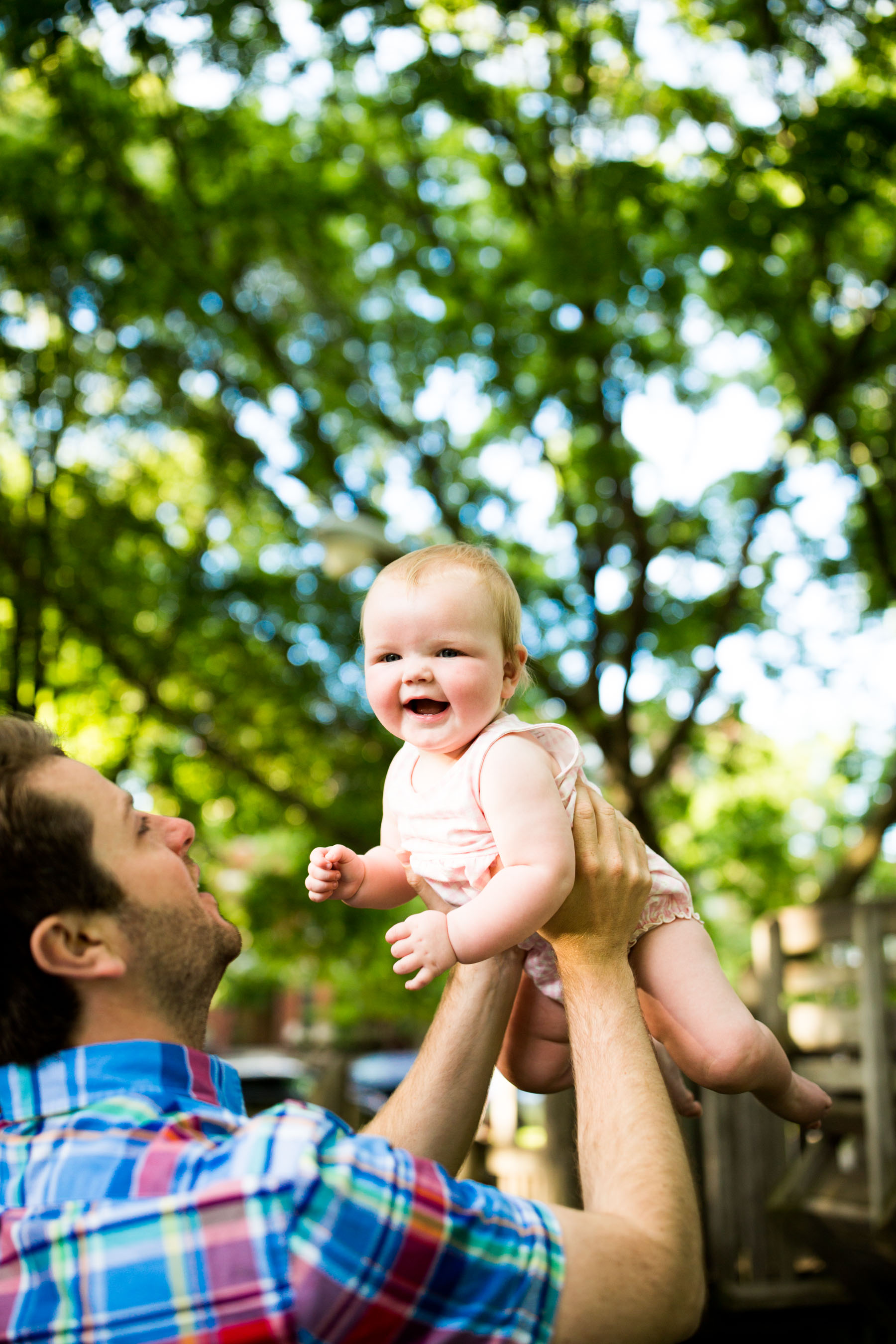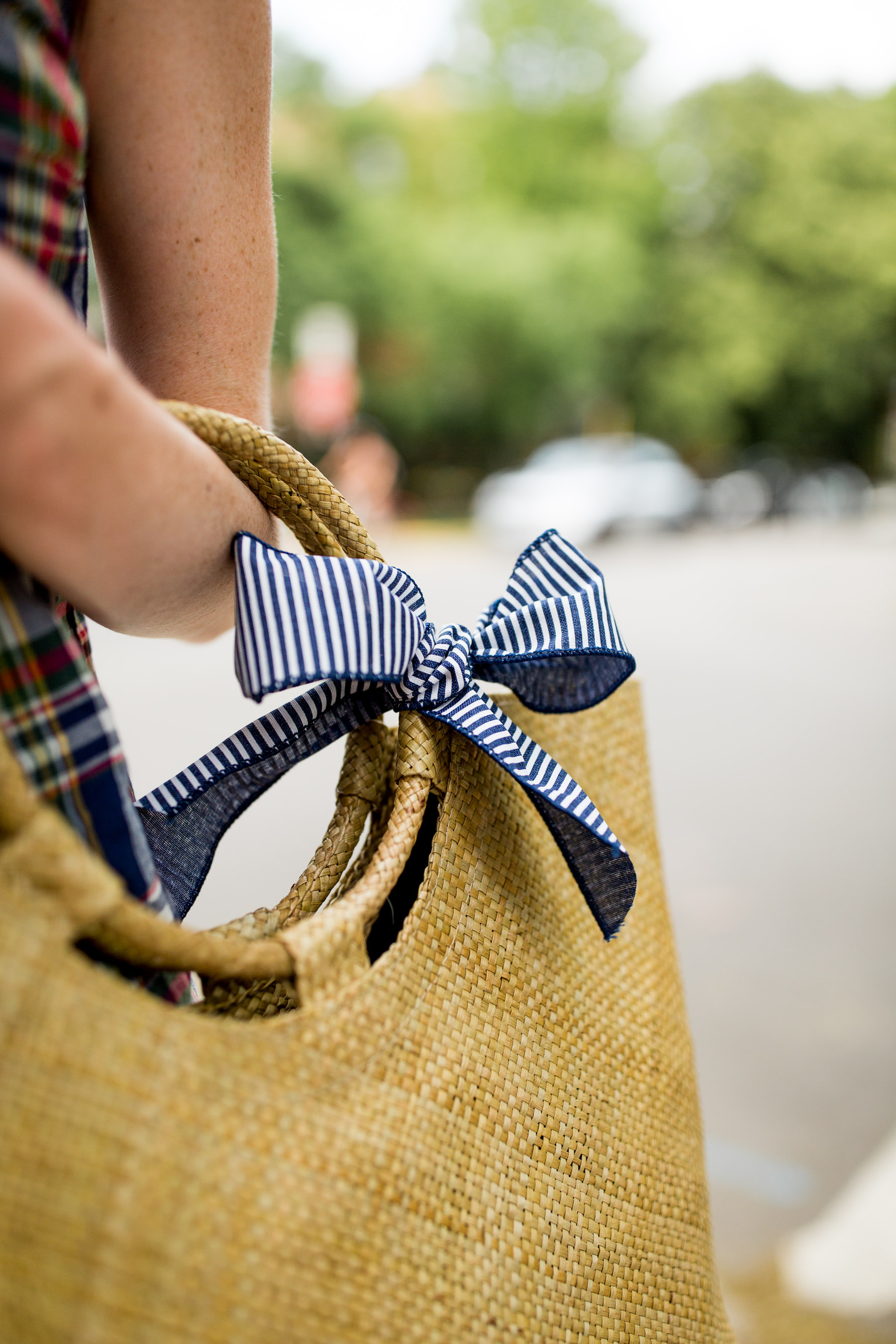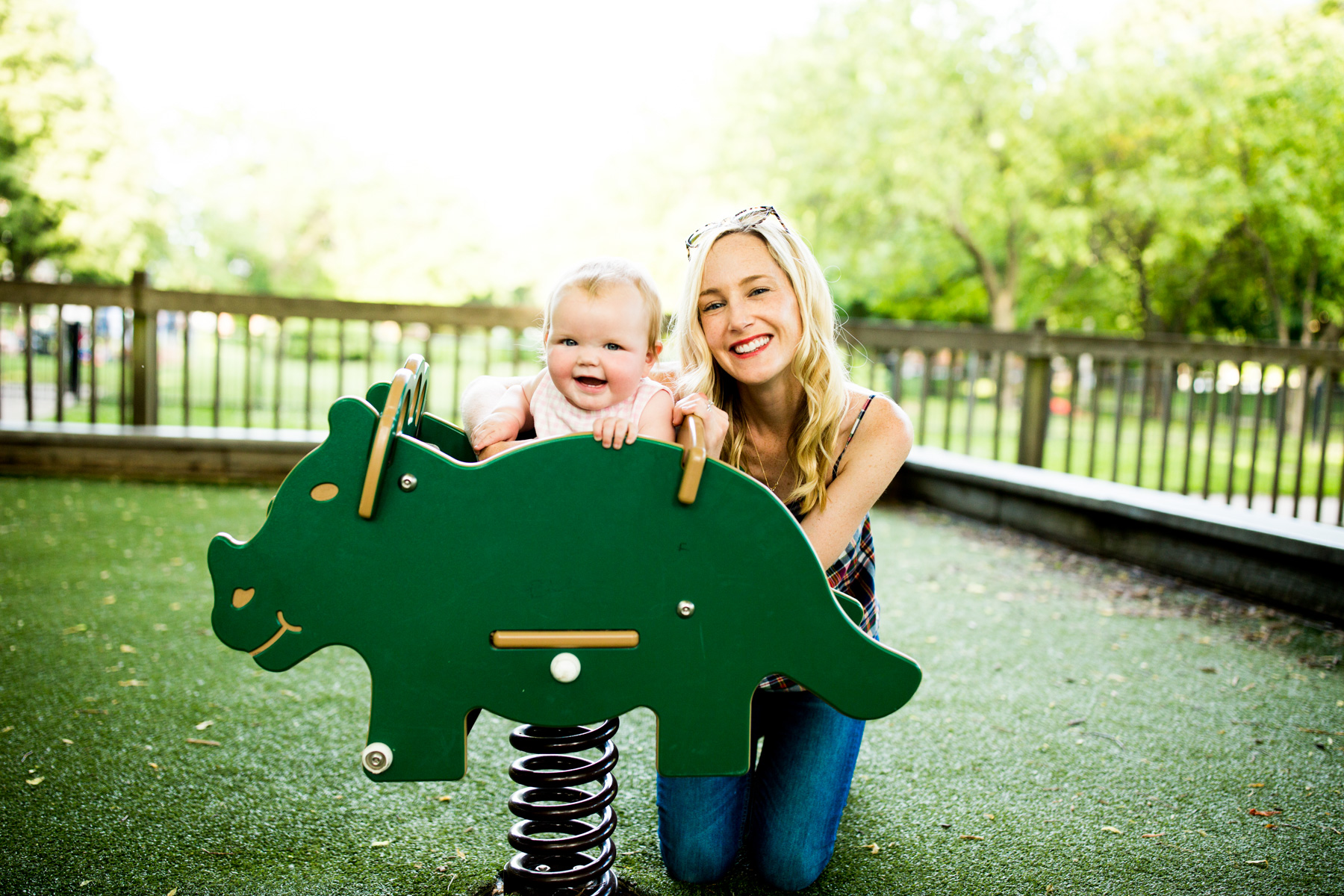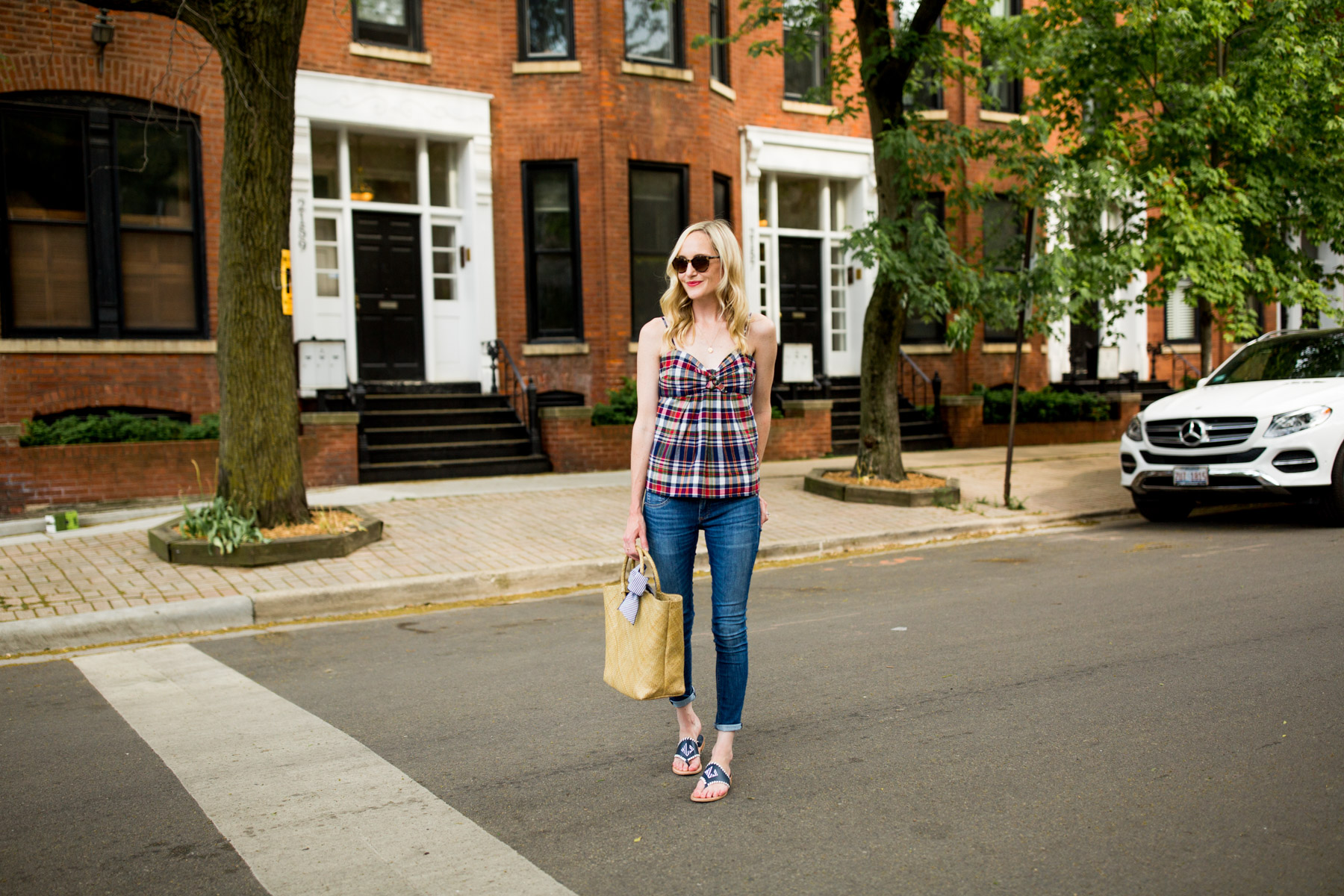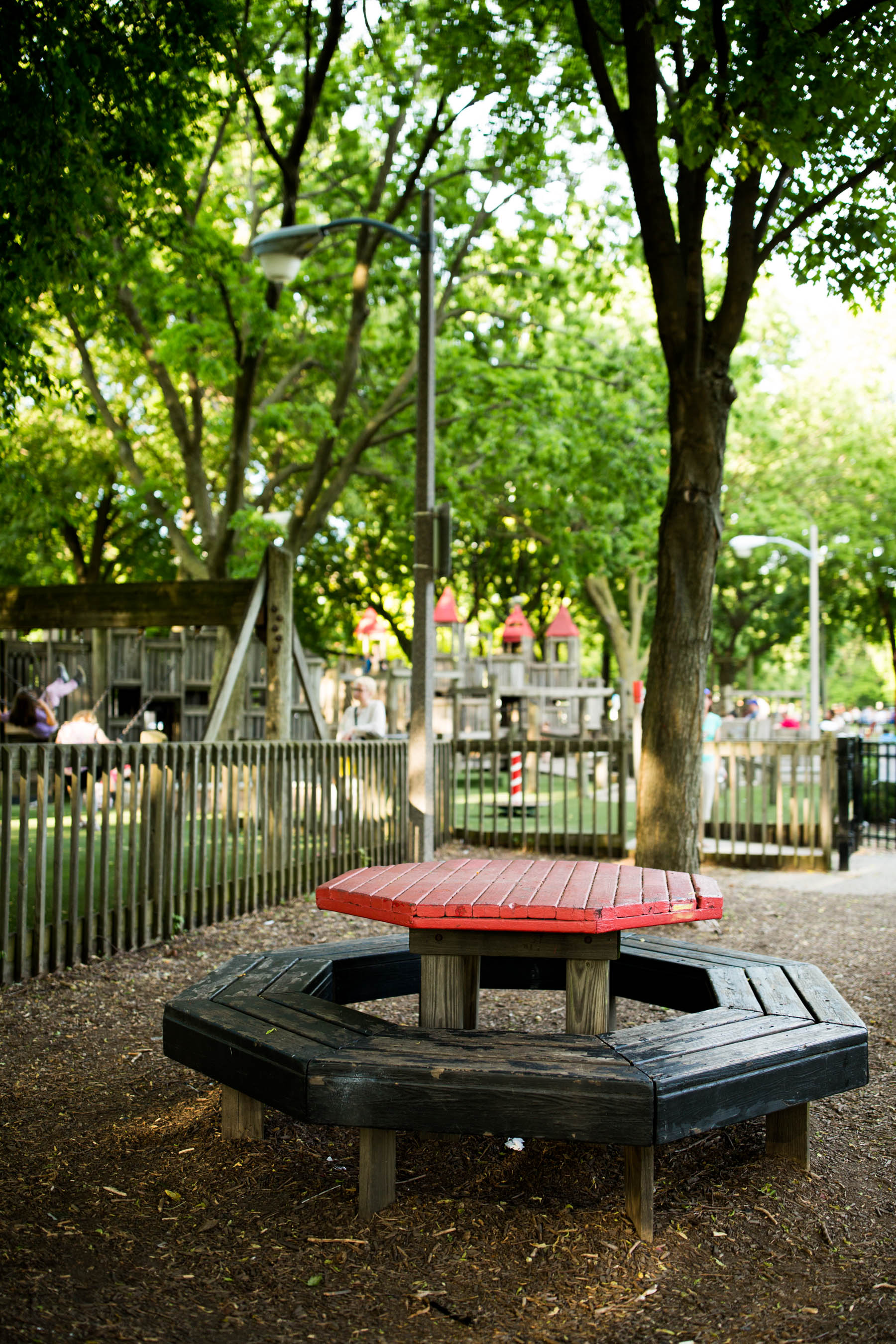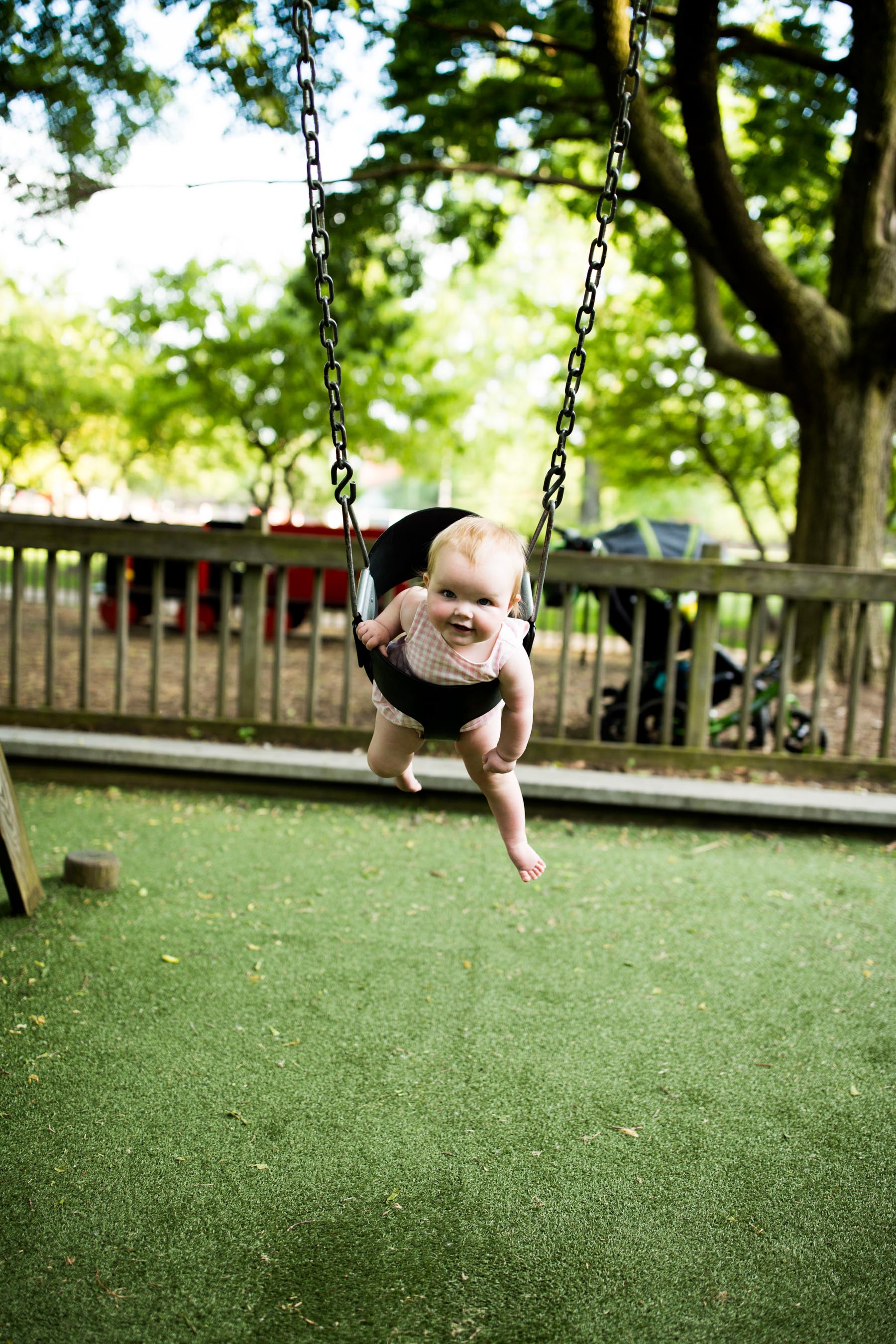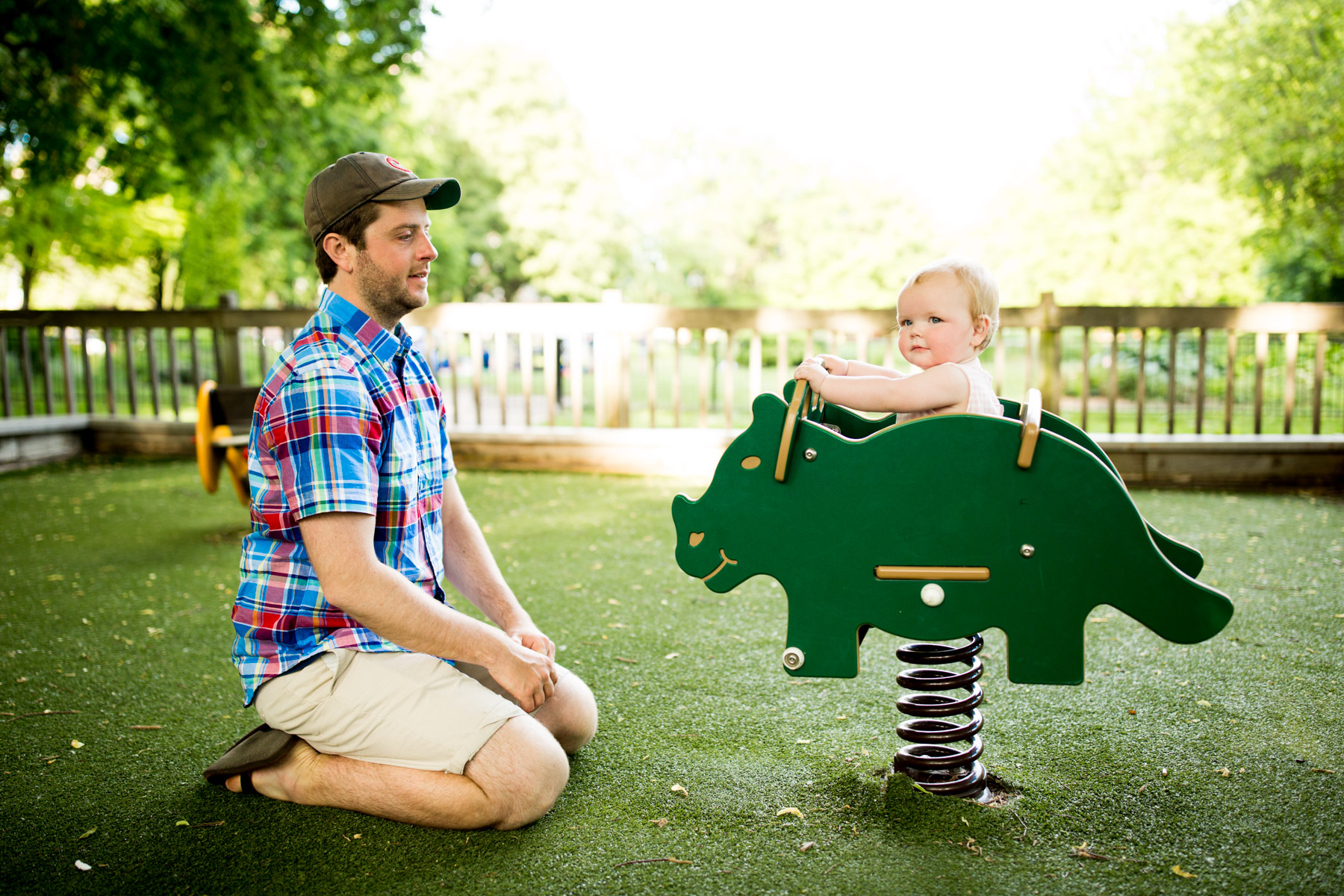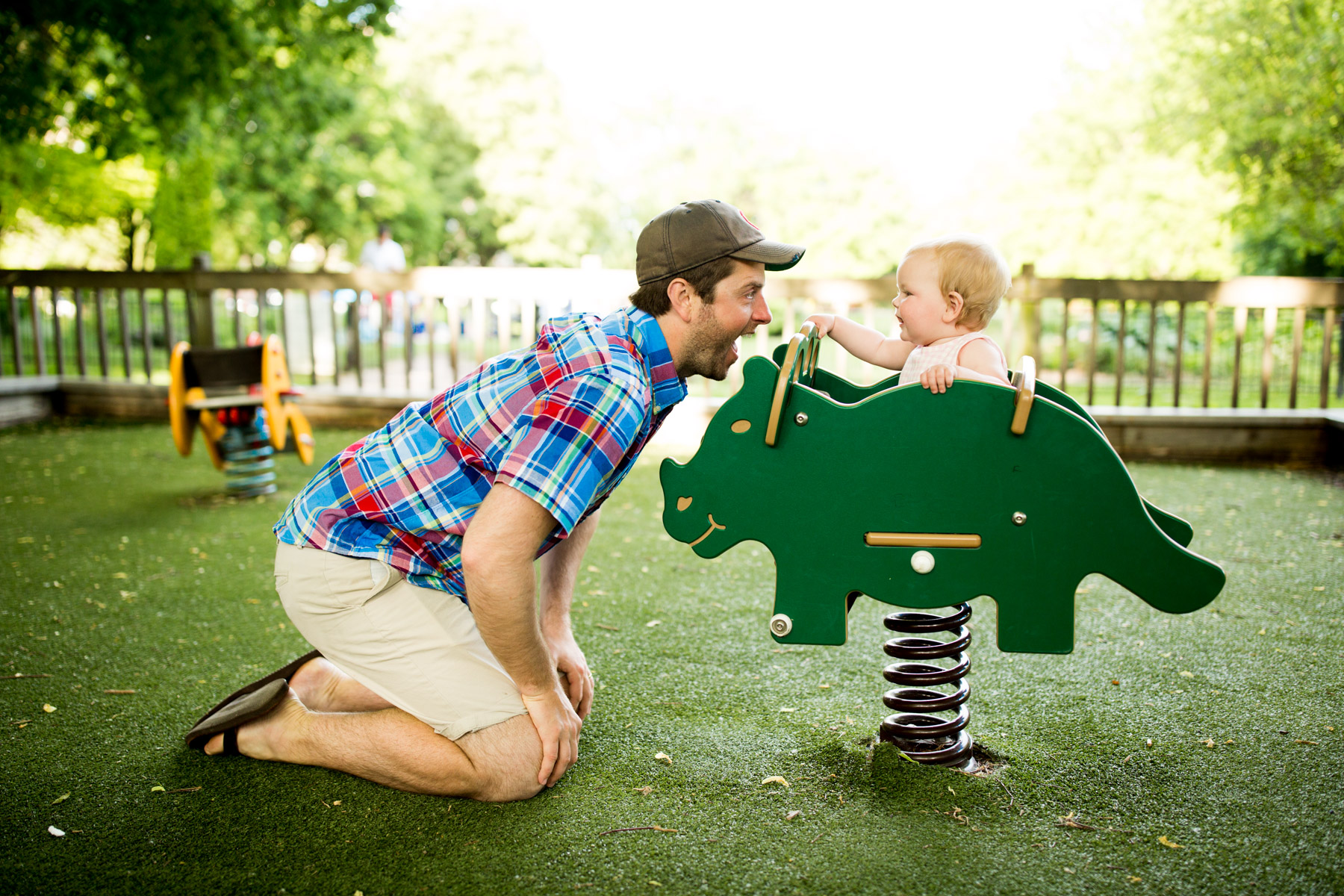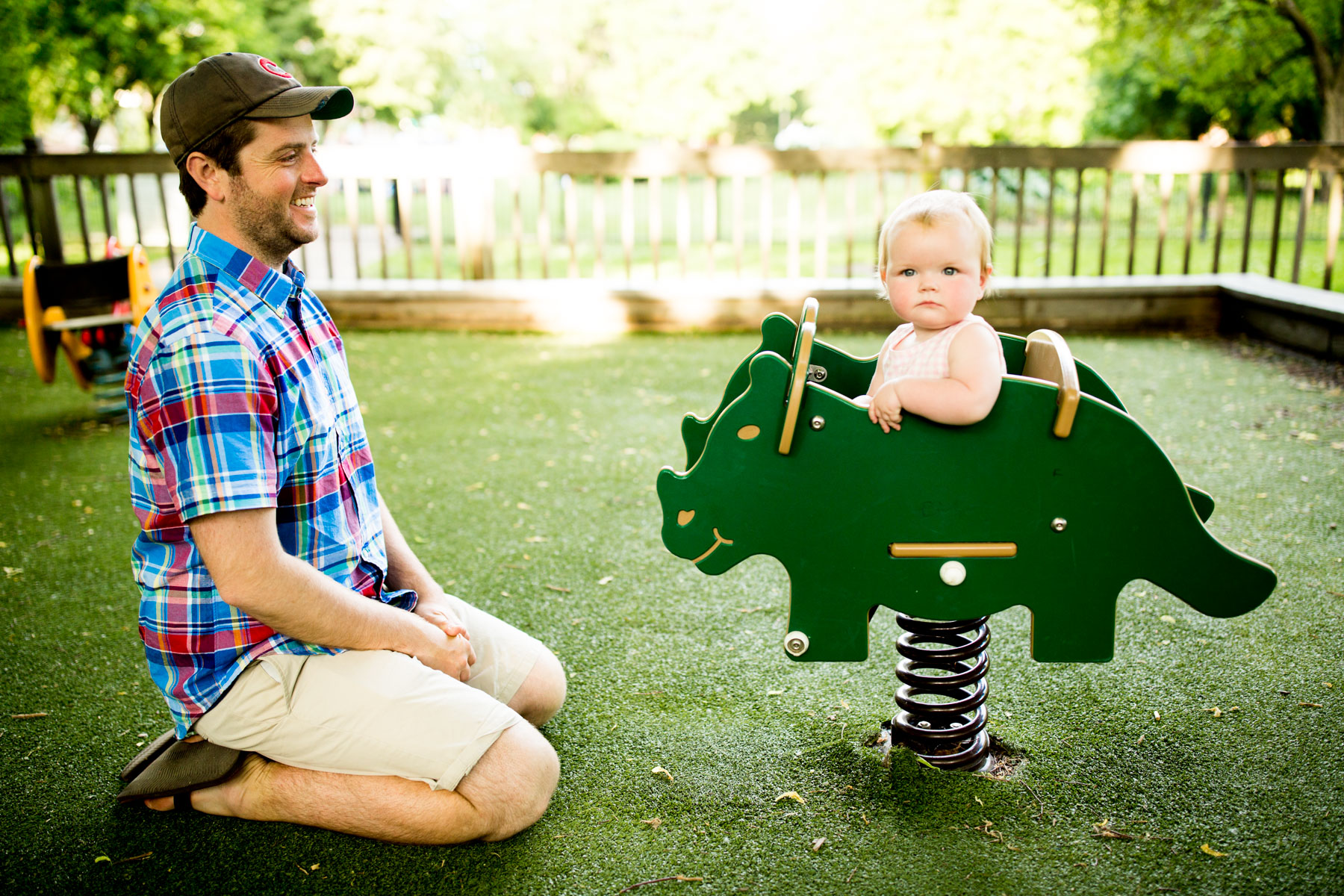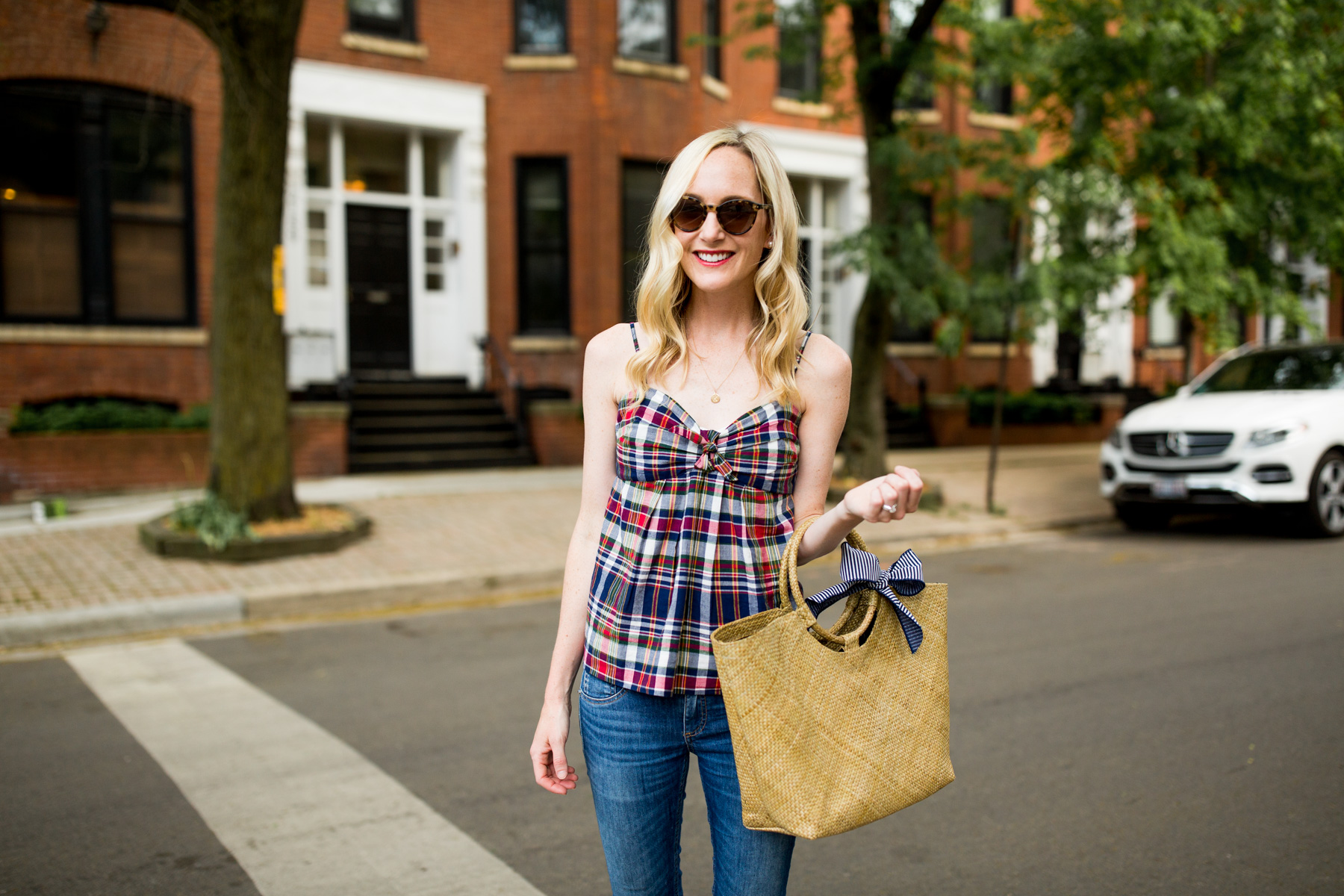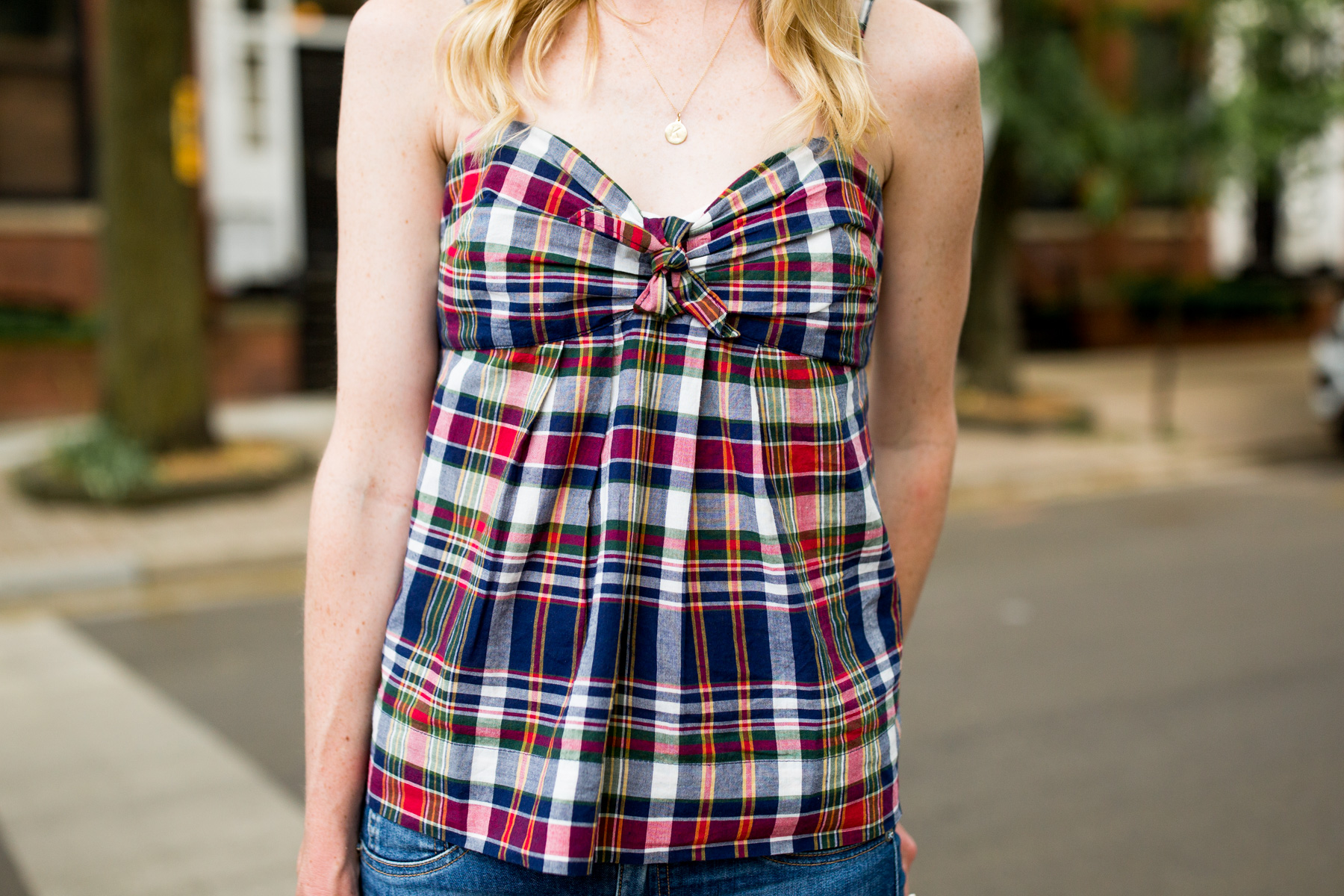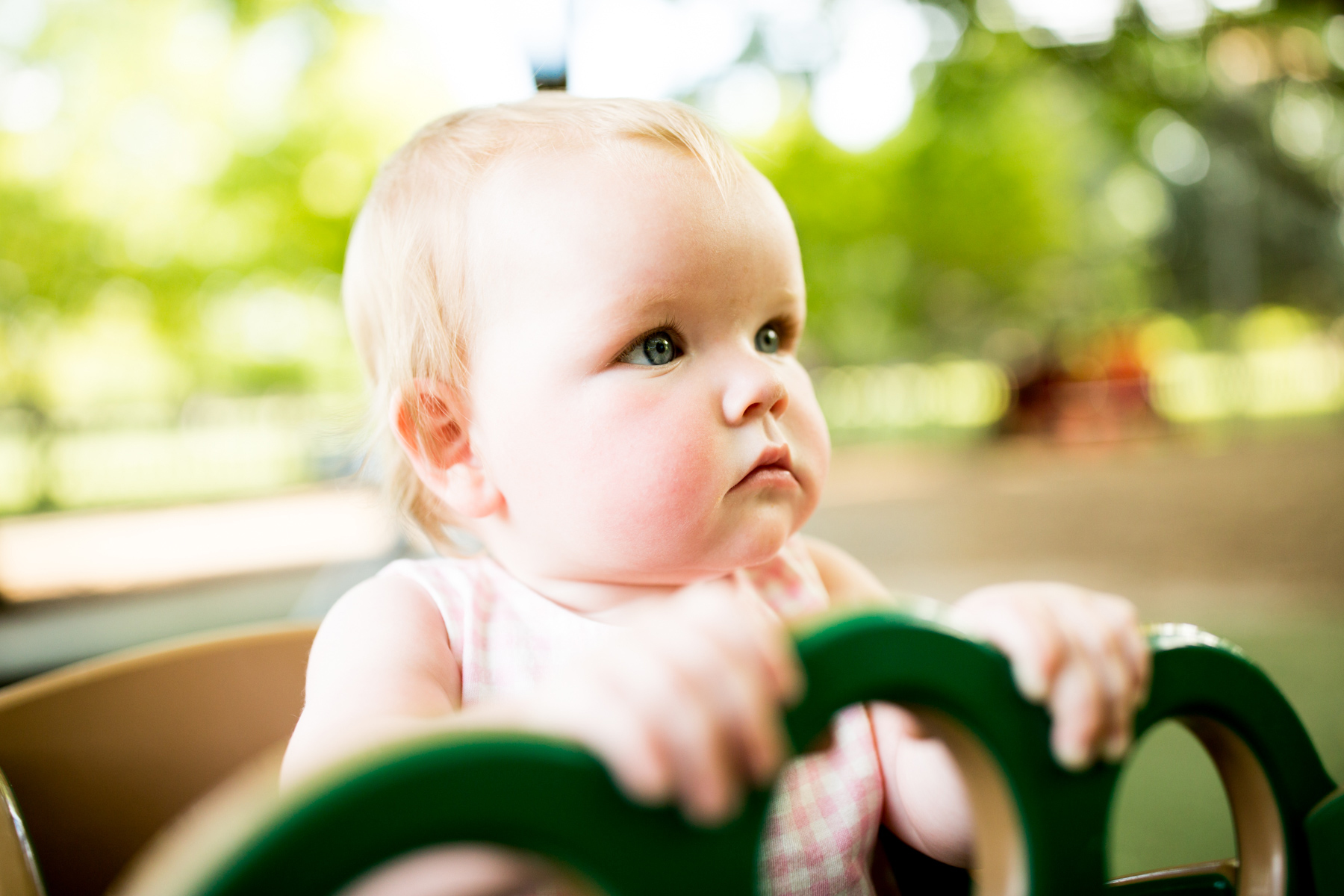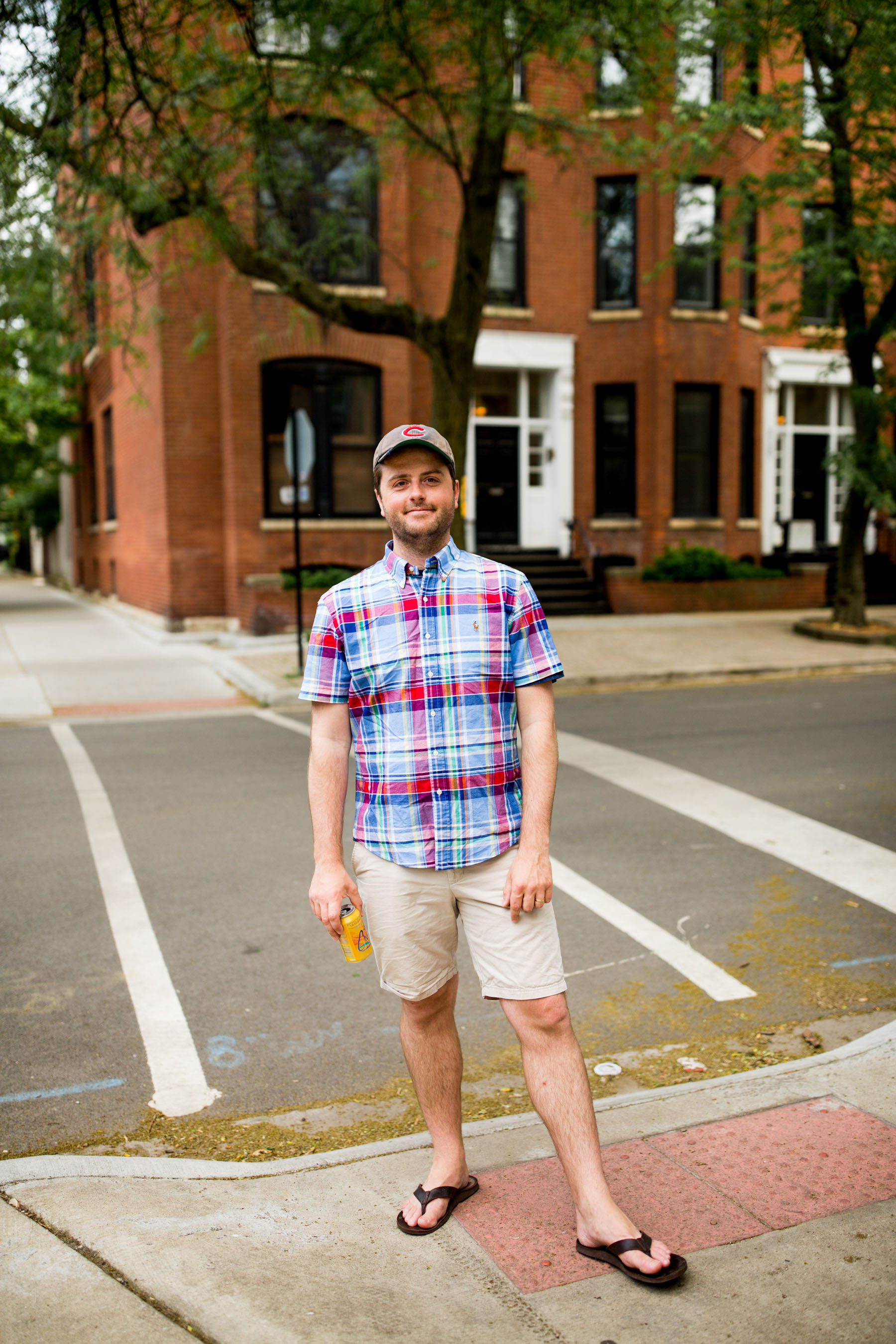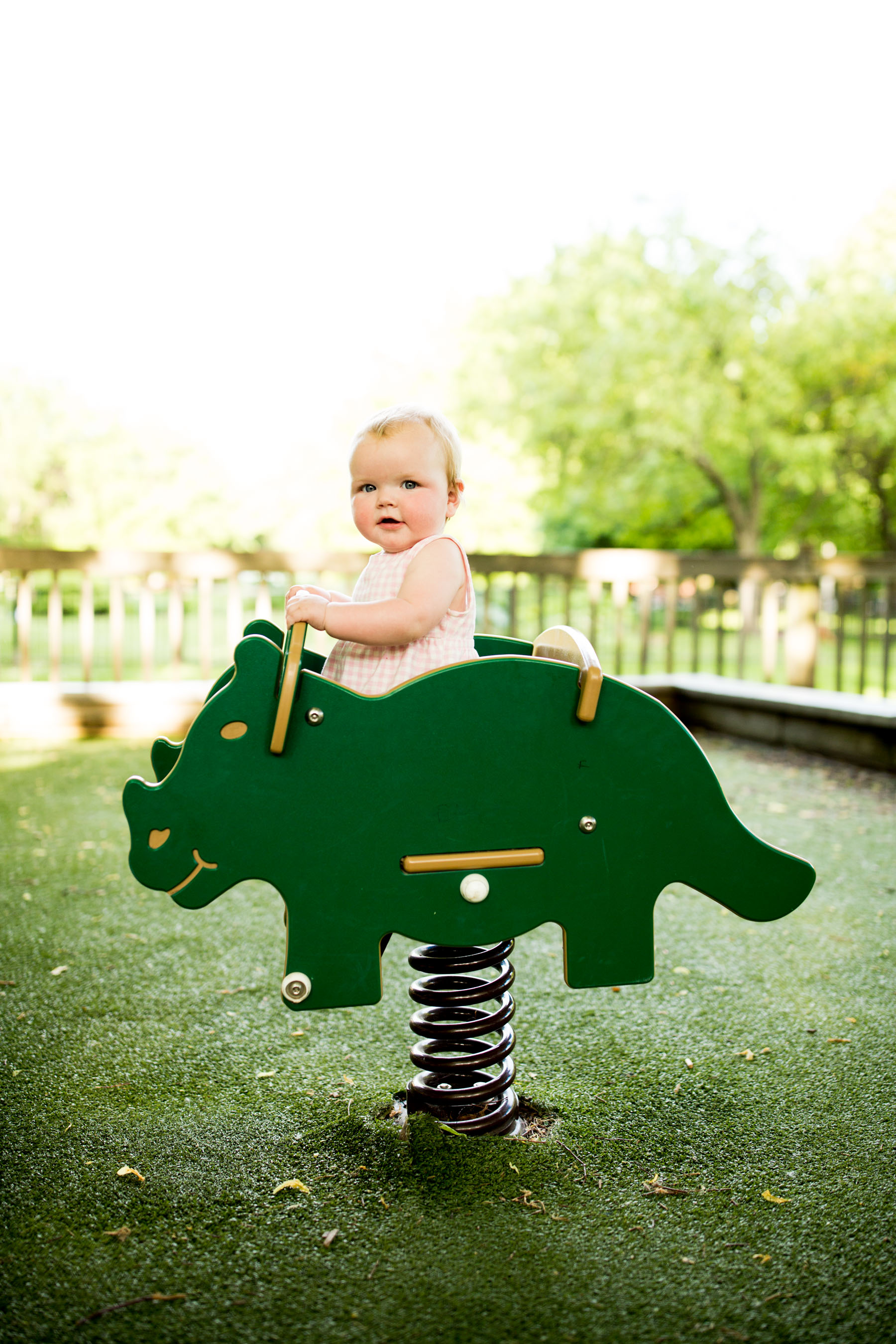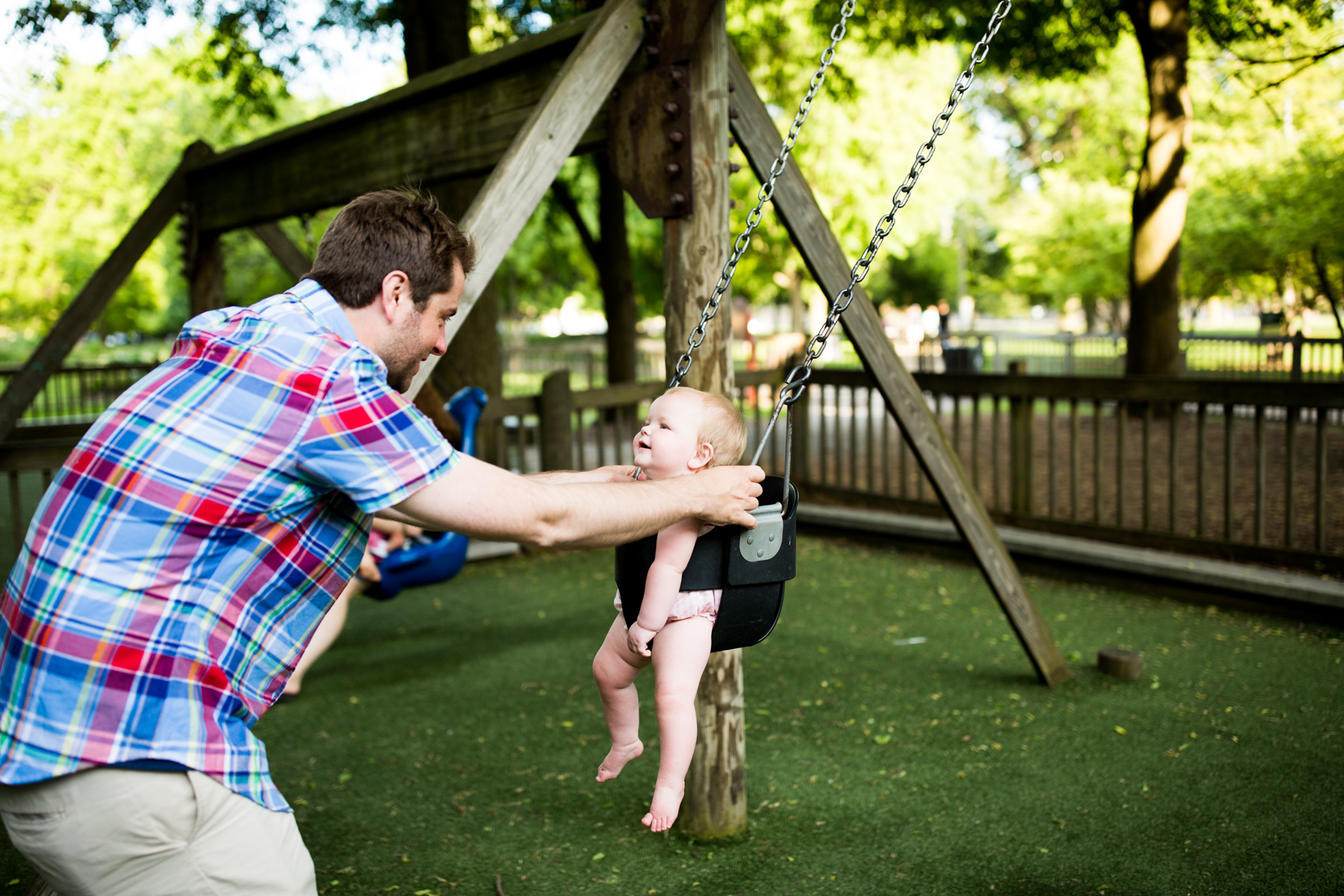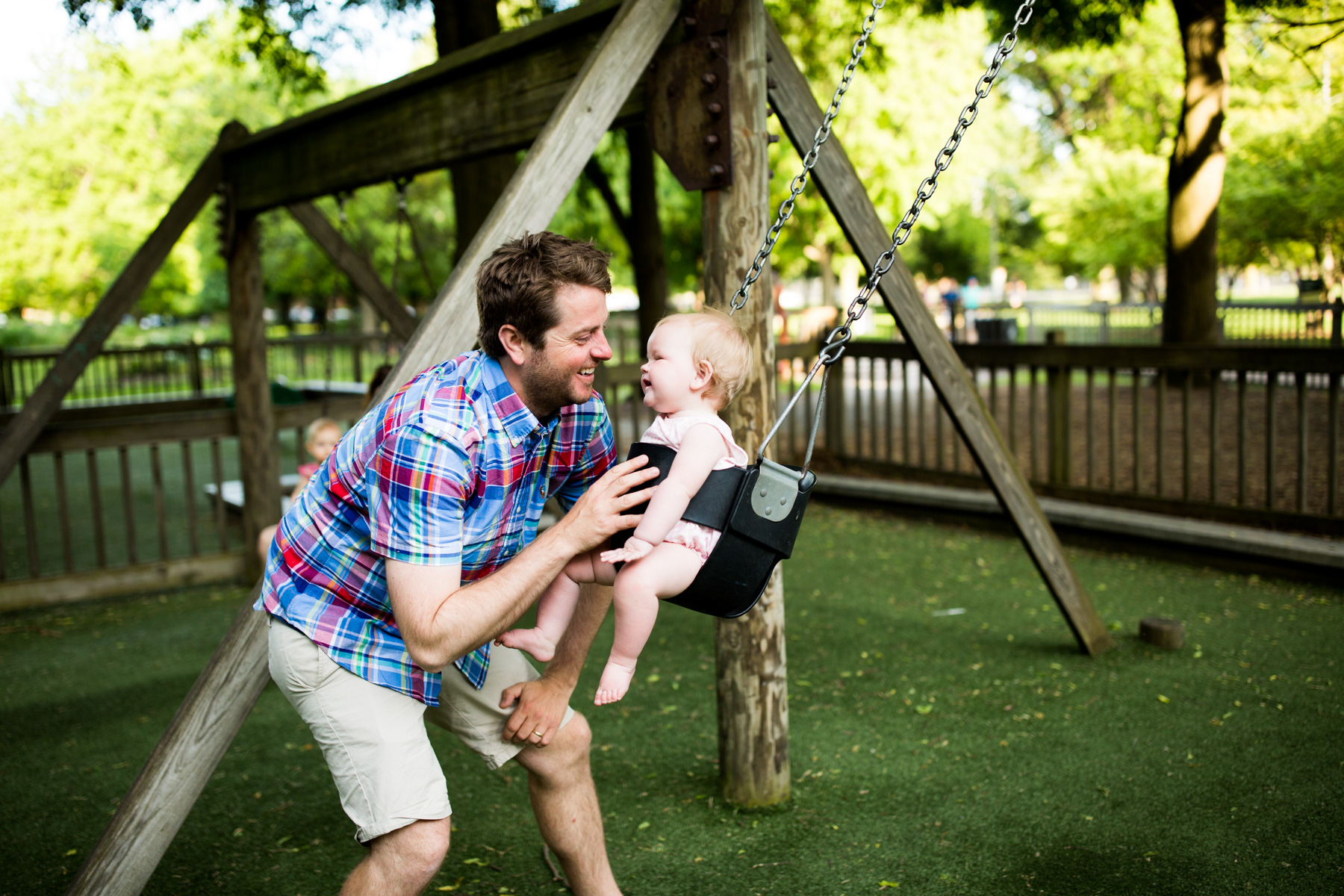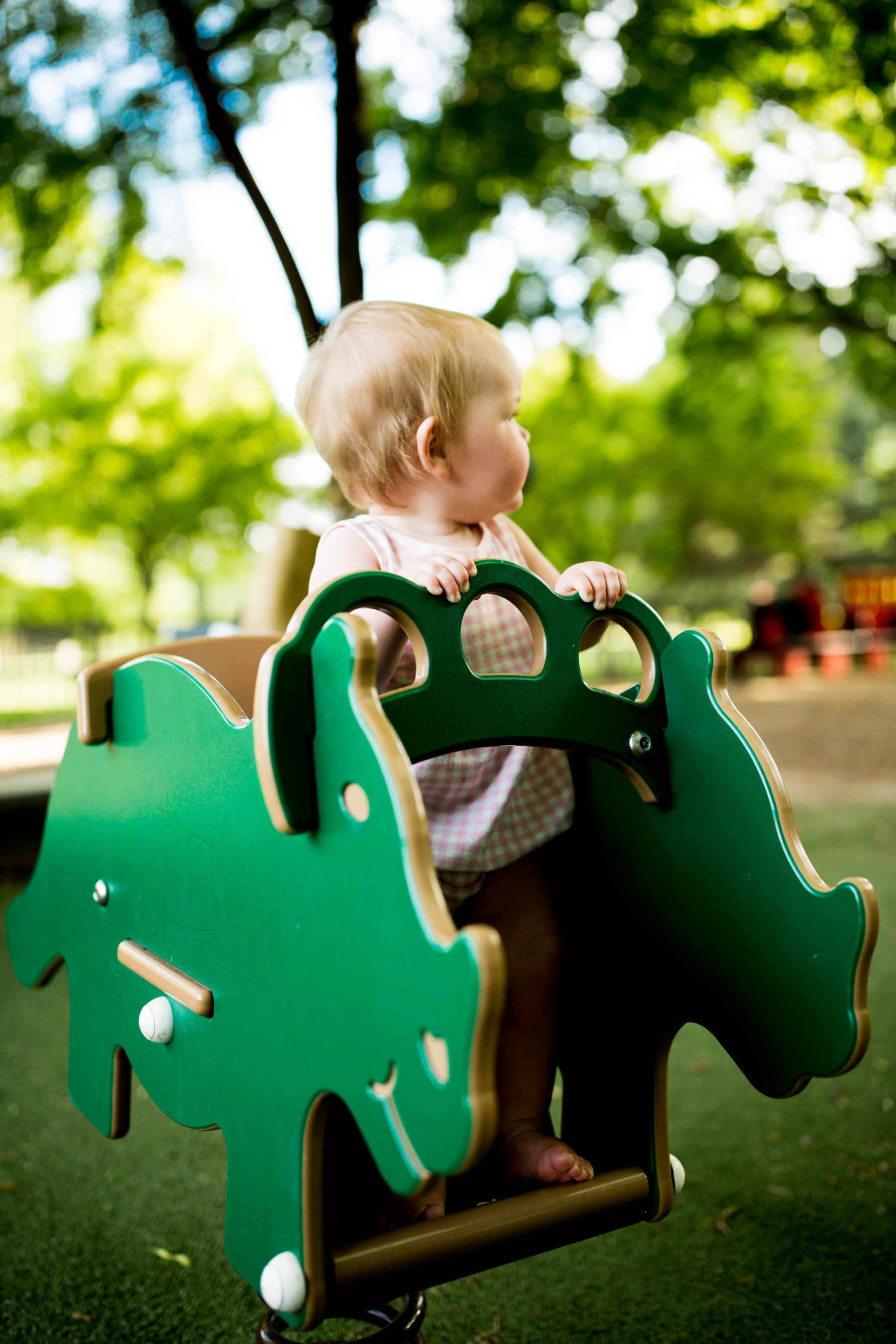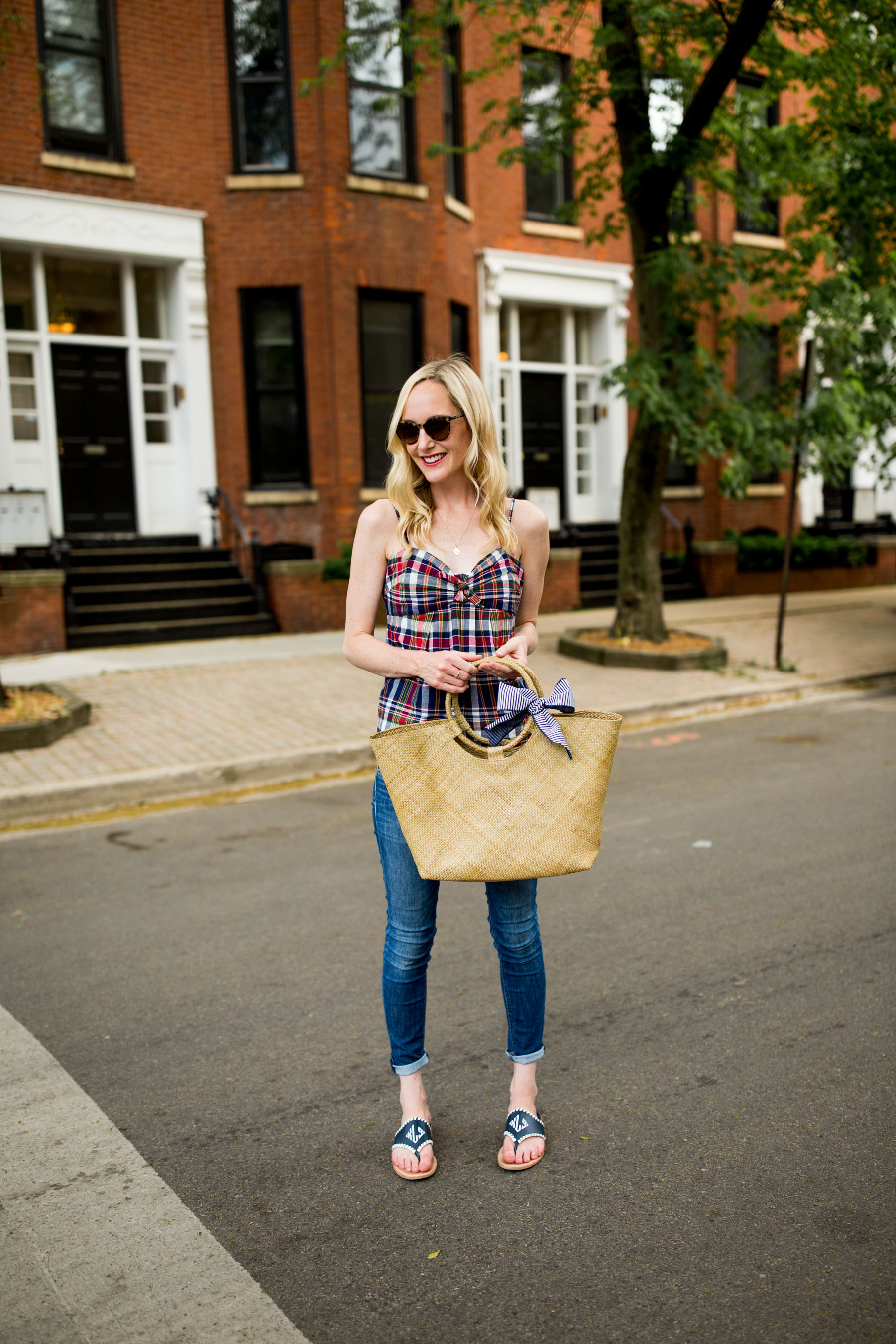 Shop the post:
Plaid Cami ($23 and ships free with code "UPANDAWAY." Also love the dress version. And how about this plaid shirt, these plaid pumps, and these plaid sandals.) / Favorite Everyday Jeans (Thinking about trying these! Same cut!) / Monogrammed Jacks c/o / Tote c/o / Ribbon / Initial Necklace / Emma's Gingham Bubble One-Piece / Similar Plaid Shirt (on Mitch)