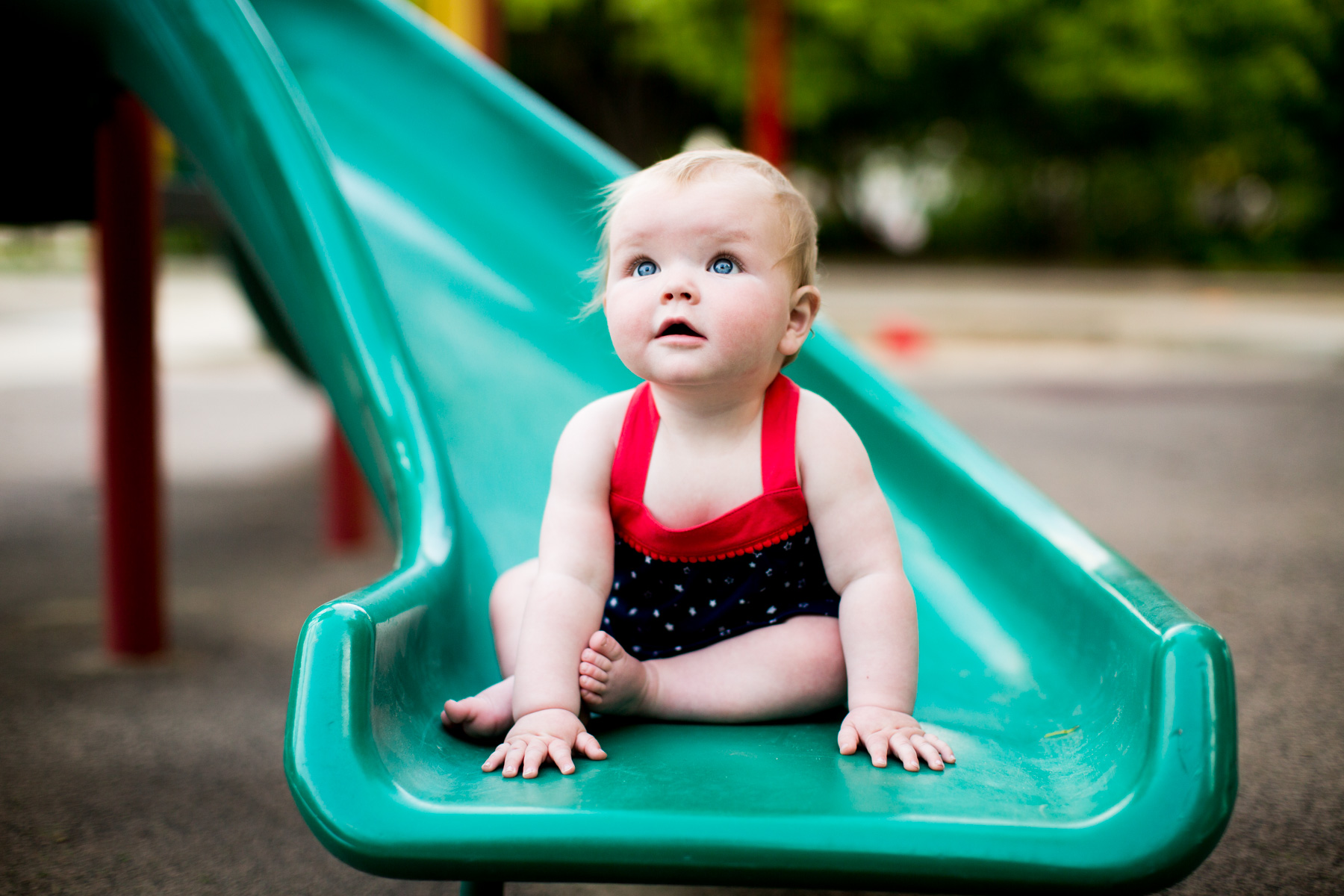 Emma's wearing: Jumping Beans Shorts, Tank (So many other preppy patterns here!) and Top (Other patterns here) c/o
I'm wearing: Levi's Jeans and T-Shirt (Also love this one.) / Converse Sneakers / Patchwork Top / Keds Sneakers c/o
This is my favorite blog post of the year! No, I'm not dressed to the nines, and no, the background isn't anything to ooh and ahh over. But it's the perfect depiction of my "everyday," and the best part, no doubt.
Remember when I revealed what I learned from my "One Month Challenge"? I said that Emma and I just couldn't make two outings per day work. Too many meltdowns, too much work to get out of the house with everything we needed, and so cold. But GUESS WHAT? Turns out that we can handle like five outings in warm weather. It's the best. (Honestly, I kind of don't know how I survived a Chicago winter with a baby. It wasn't even that bad of a winter! But we'd run out of activities quickly, and there are only so many times you can bundle up your baby while she's screaming and tell yourself it's worth it, haha!)
Anyway, Emma and I frequent five parks when the weather is nice–at least two every day. Lincoln Park is awesome in that regard; we have so many spots to choose from. And while I love dressing my daughter up in fancy outfits, we're on the verge of crawling and really into sandboxes right now… so well-made, durable play clothing (that's also cute) is a must.
I've spoken about this before, but Kohl's is very close to our house, and Emma and I have fallen in love with the brand Jumping Beans for kids' clothing. I can't even tell you how many of these little babydoll tunics we own! Everything is super soft and comfortable, and it doesn't shrink in the dryer, which means I can wash with no abandon. Oh, Jumping Beans runs true to size, too, which is so nice. (Anyone else feel like baby sizing is always out of whack?!)
We're wearing Fourth of July-inspired outfits in this post because my favorite holiday of the year is only a little more than a month away right now. I just couldn't resist when I saw this top and this tank! But you can check out some of my favorite made-for-play clothing for Emma above. :) Plus, they were perfect for Memorial Day this past weekend!
And in case you're wondering about what I'm wearing, I can't get enough of these jeans. As you've probably noticed, I'm a huge fan of white denim… but I'm not okay with wearing my pricier pairs to the park, as I like to play hard, too. ;) My Levi's are perfect for our play sessions, as they're just as comfy but far more affordable. Oh, and this tee?! By far my favorite Playground Top, as it makes a statement yet is super soft and can transition easily from day to night. My go-to sneaks are my Converse Shorelines, but I just got this pair of red Keds and I'm amazed at how lightweight they are!
And without further ado, here are a zillion photos of Emma playing hard at a couple of parks recently. Stop growing up so quickly, Boo Bear!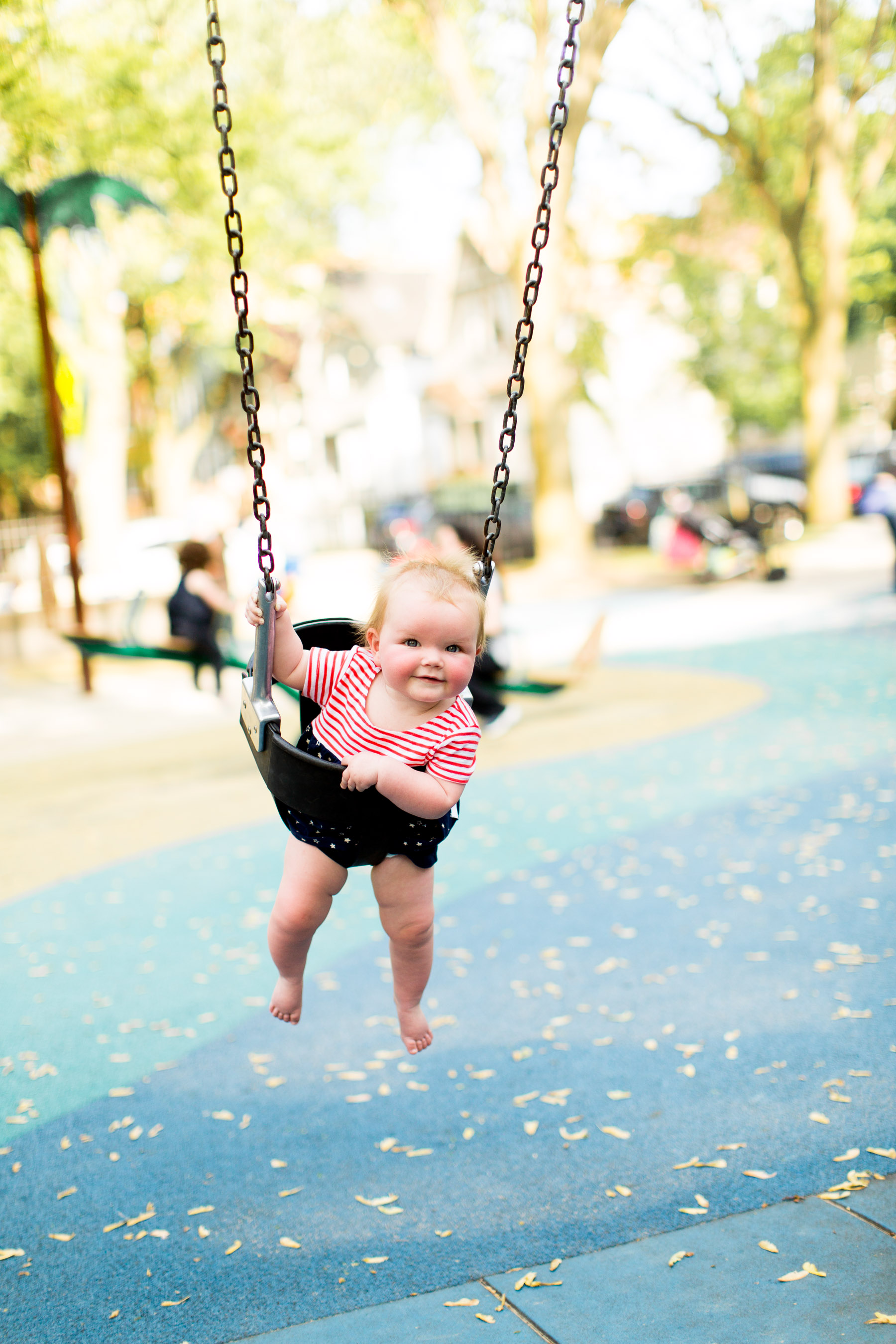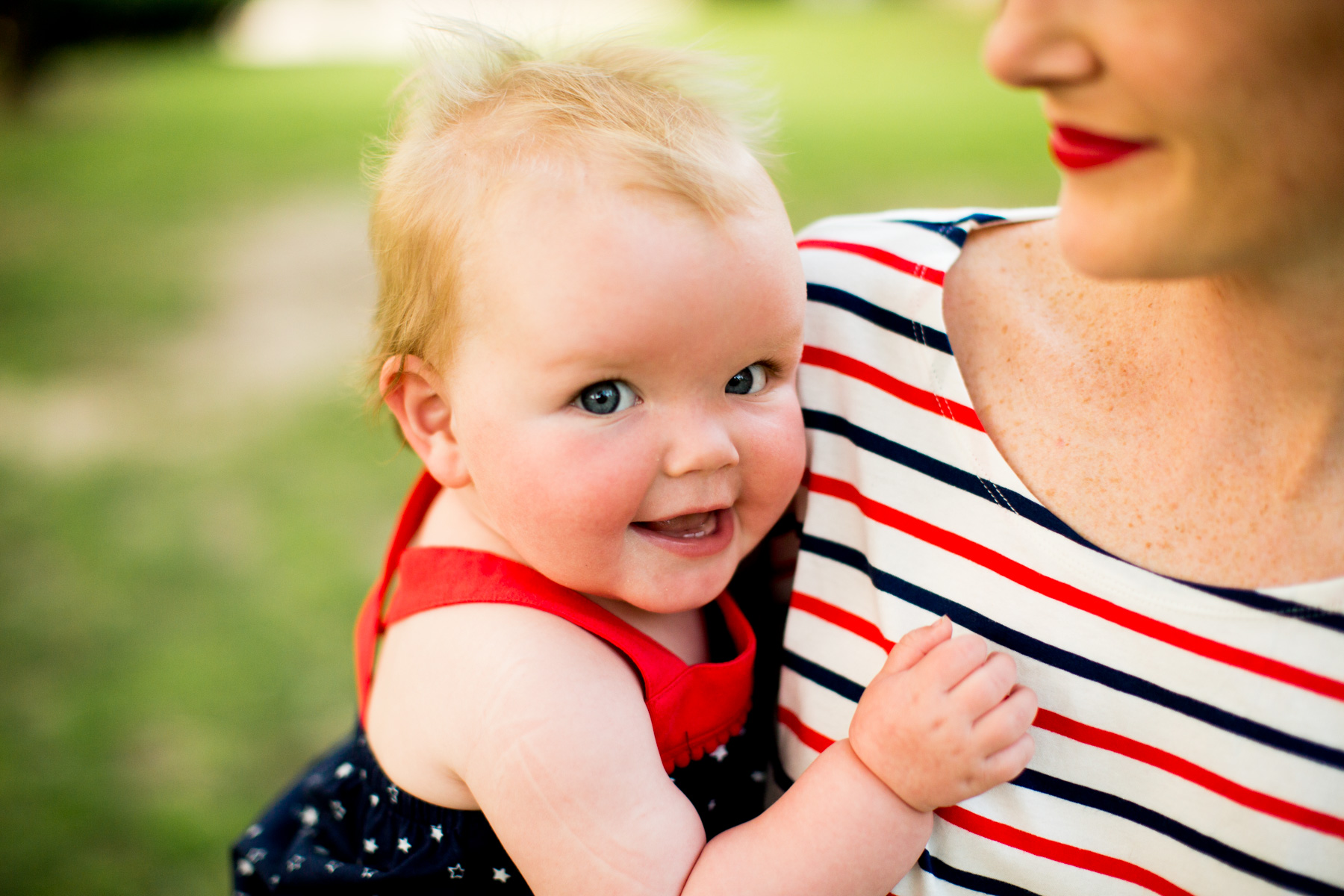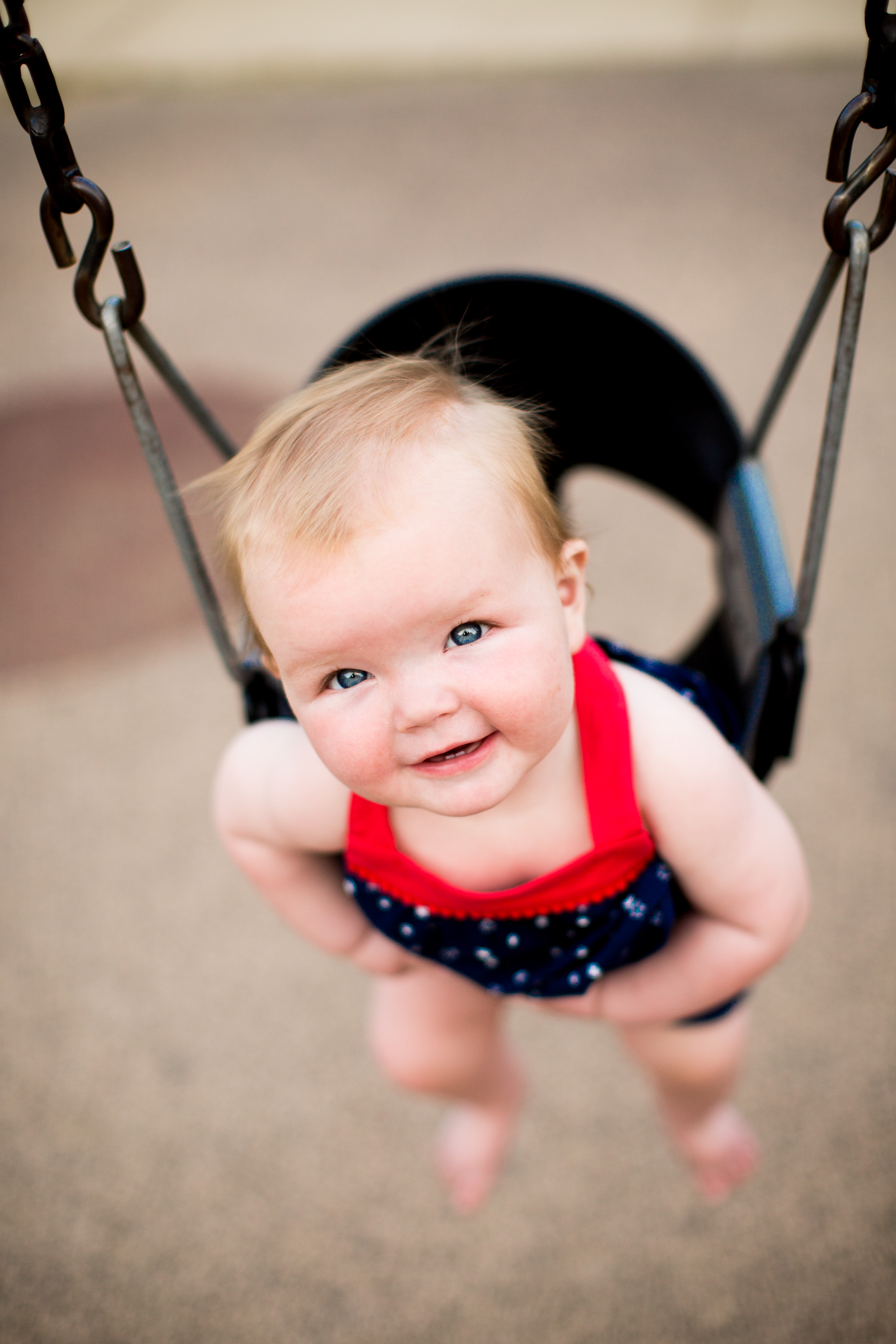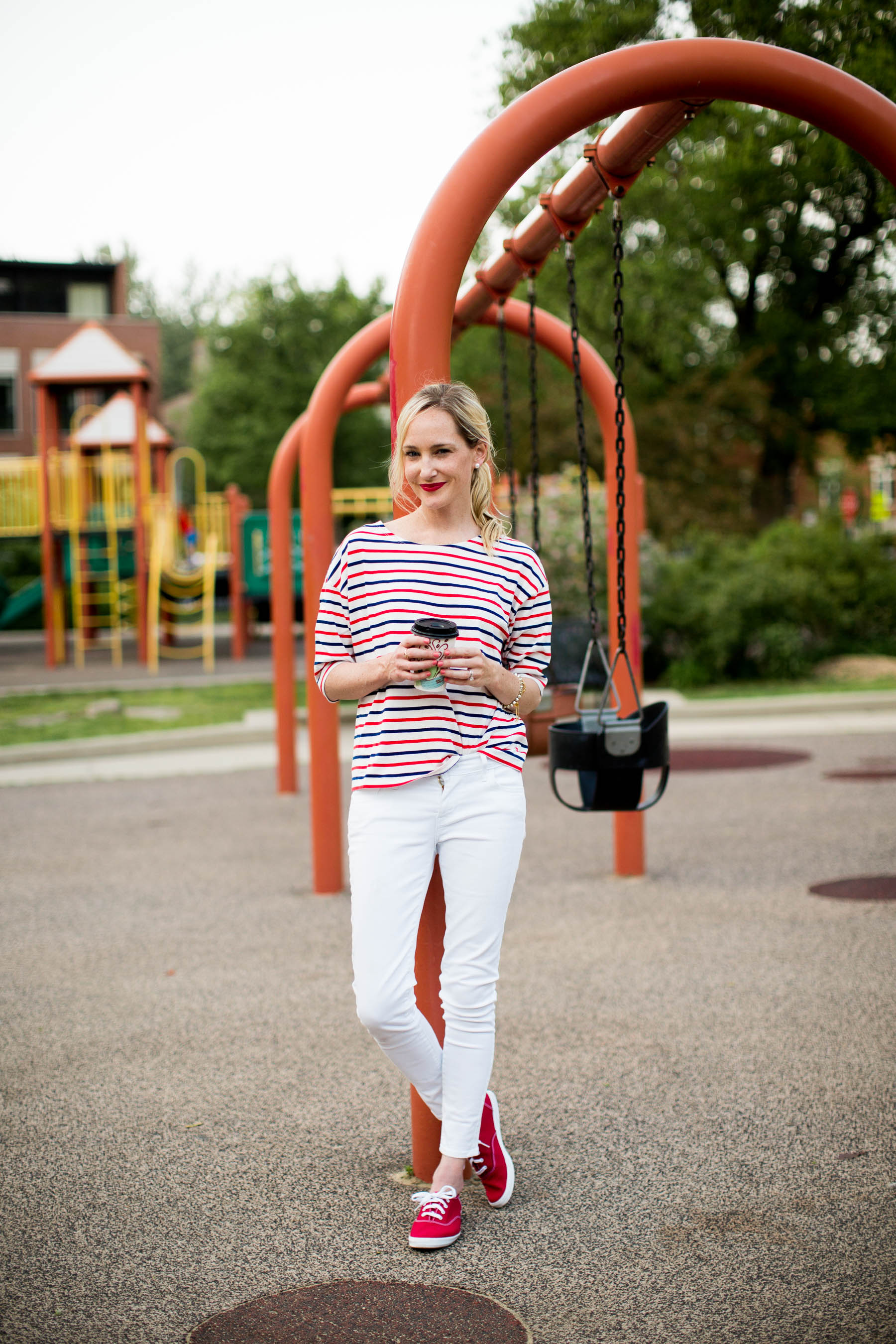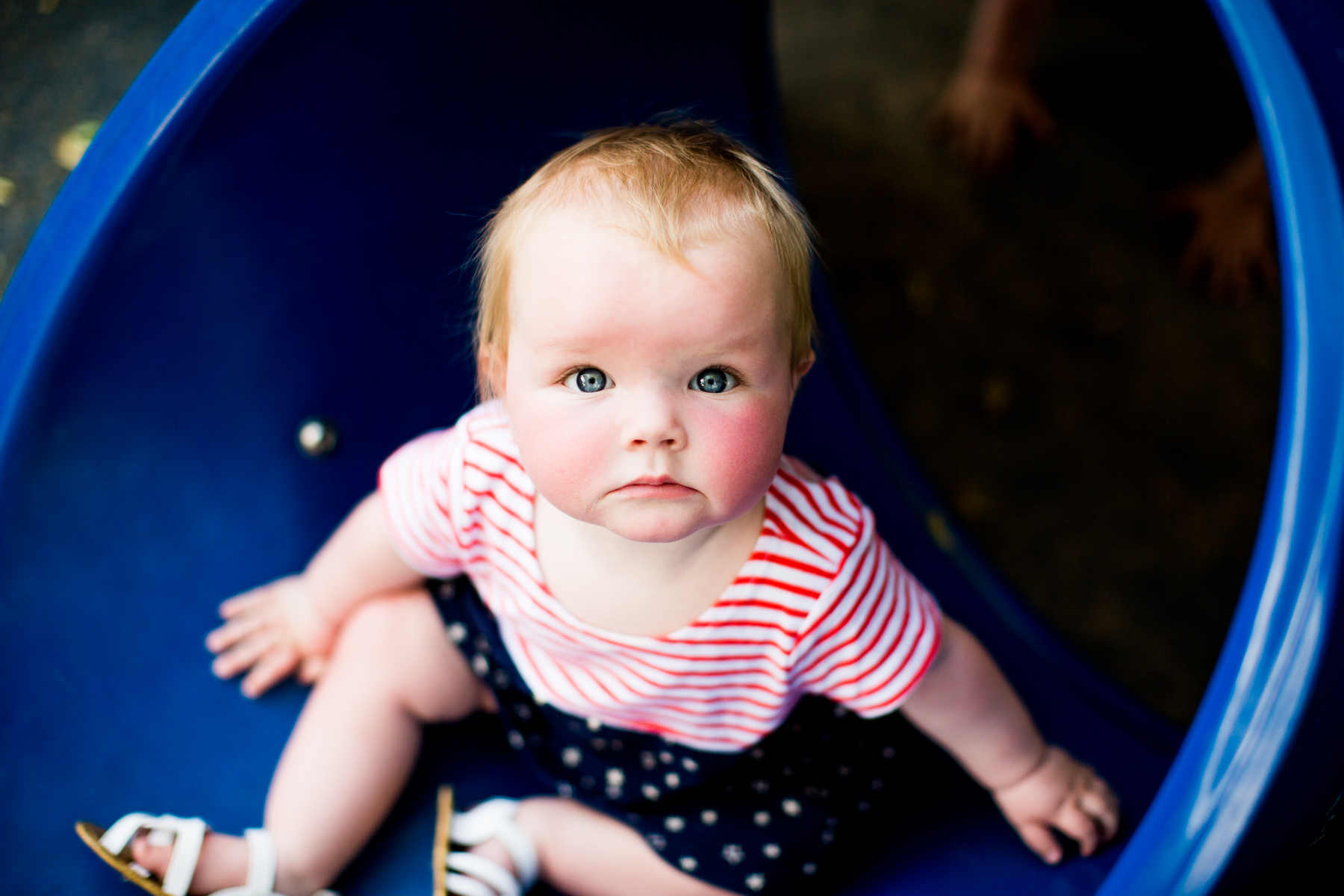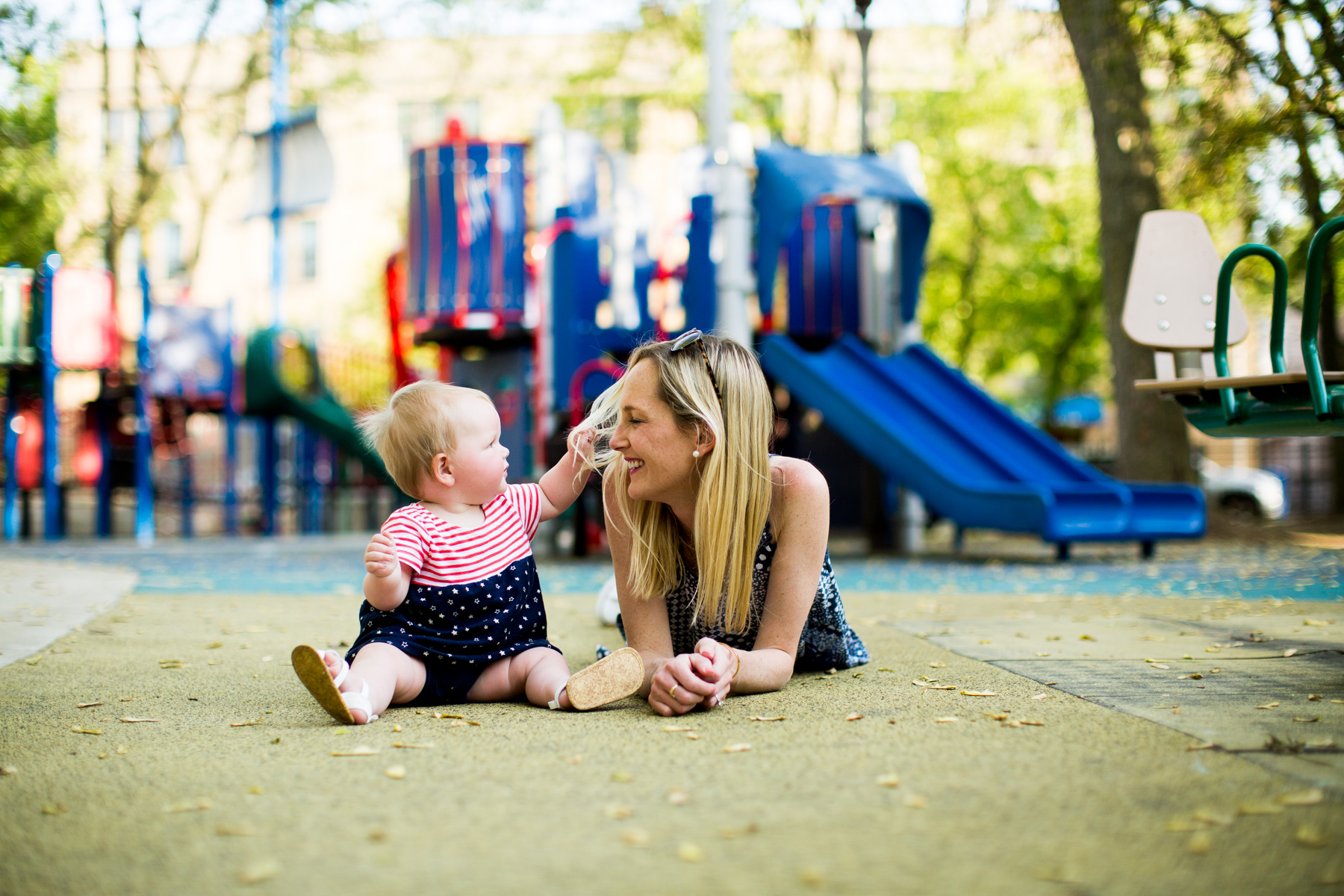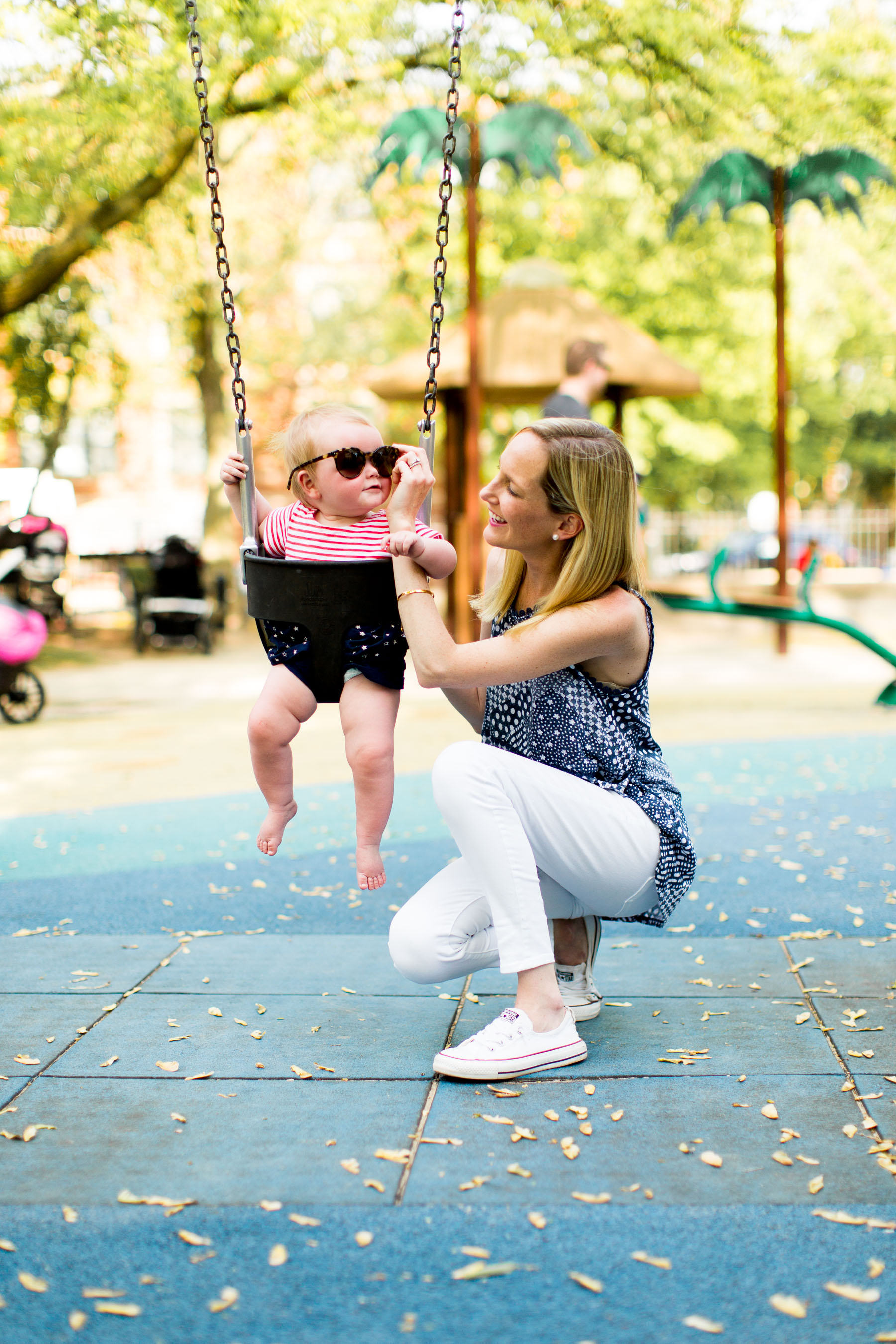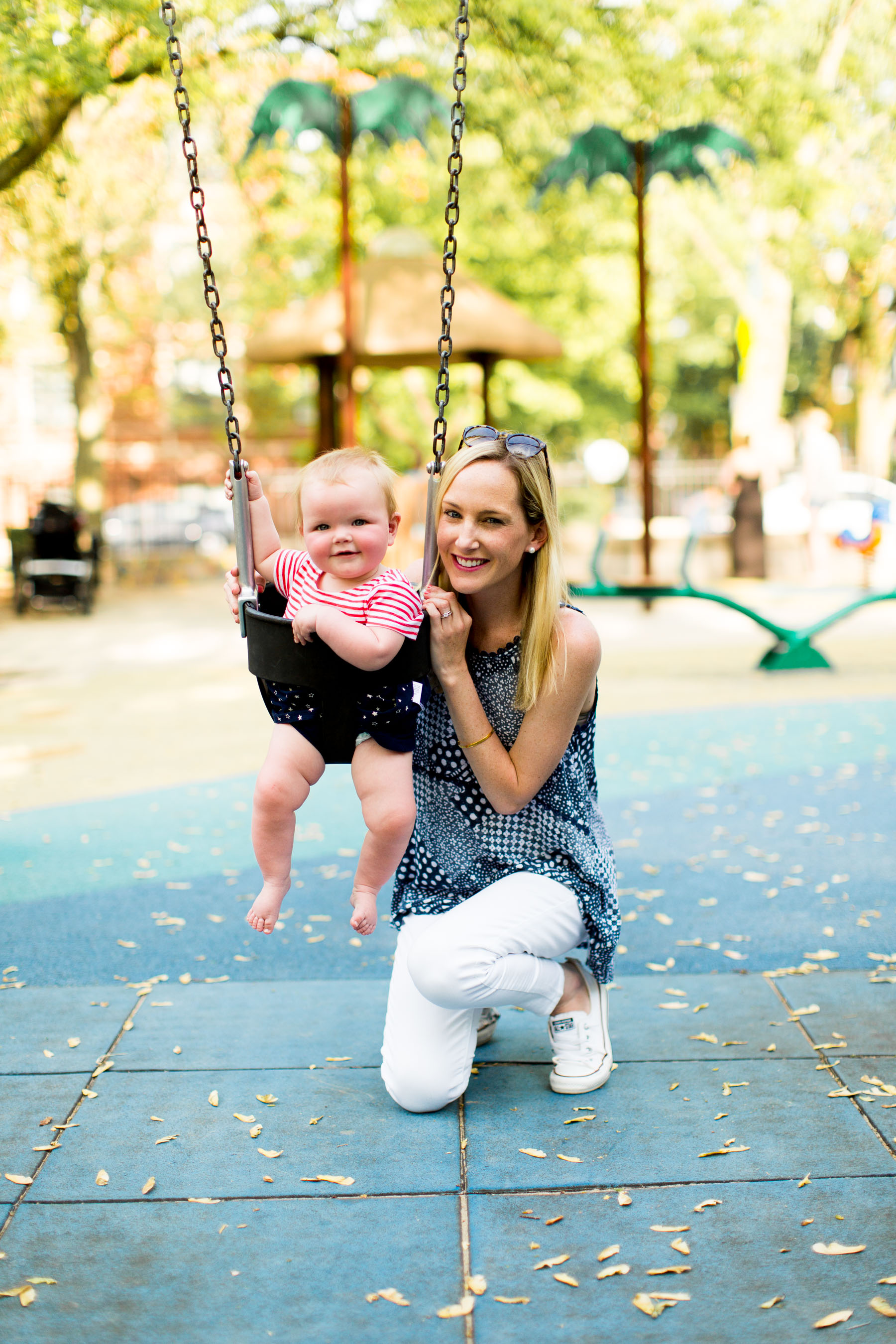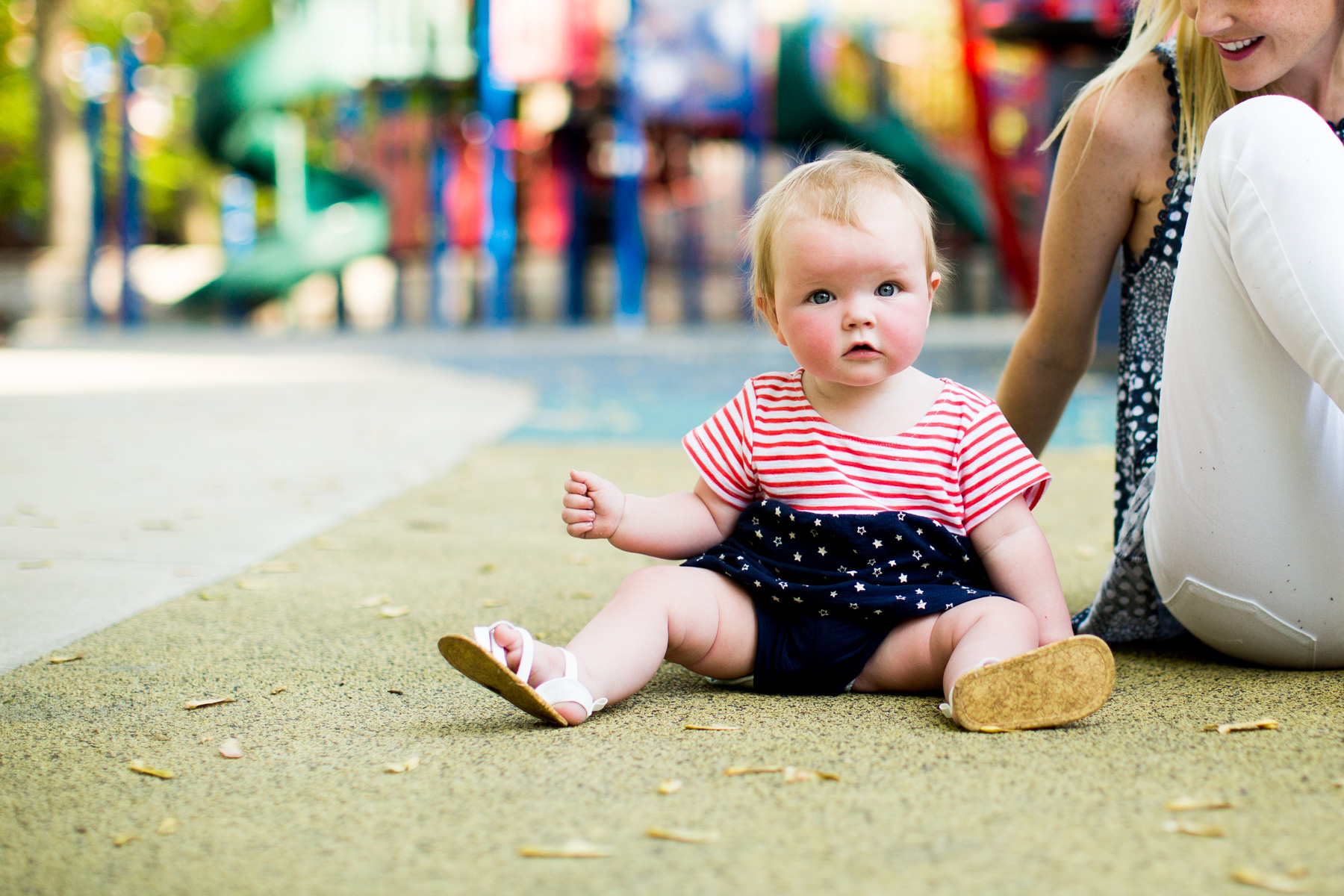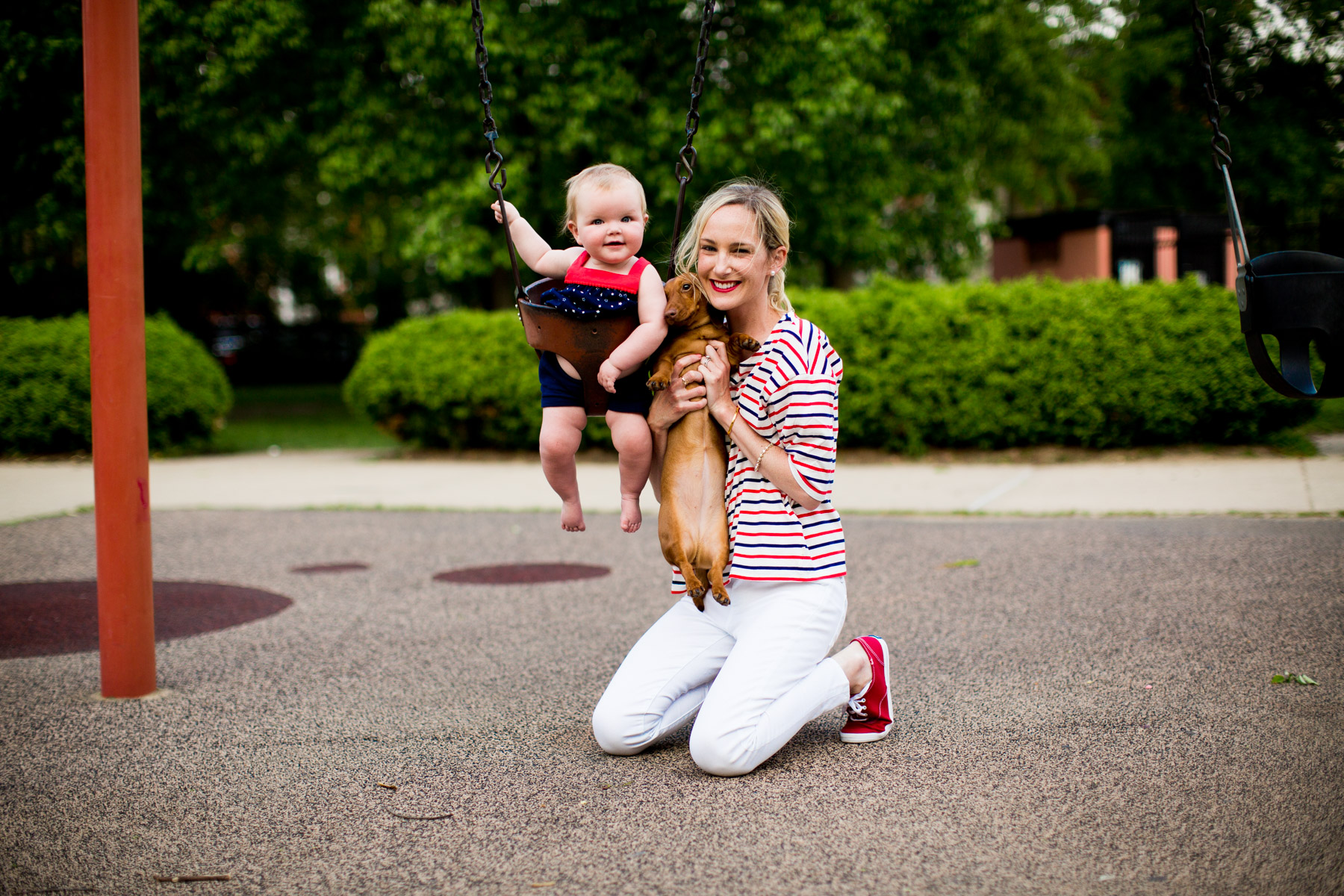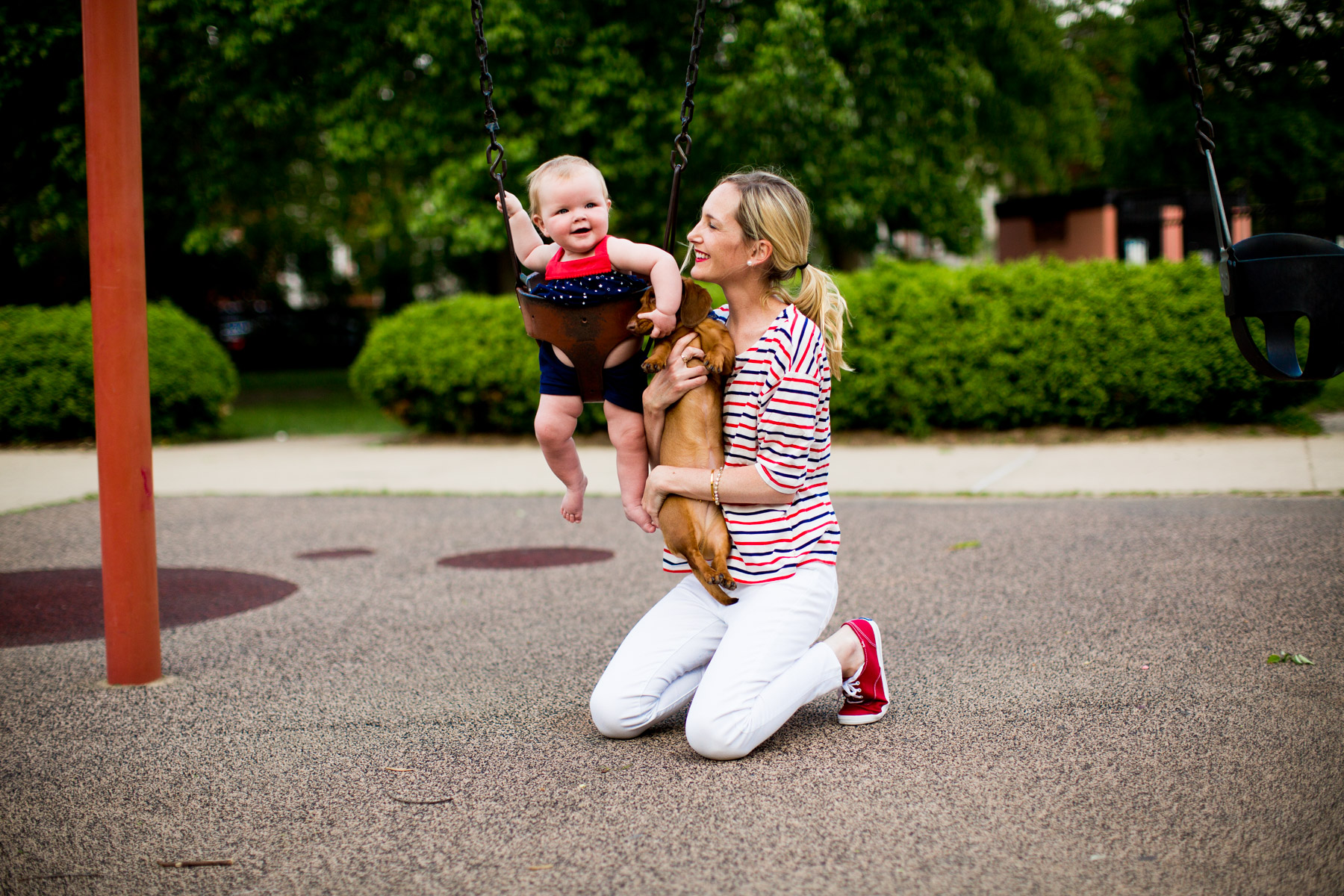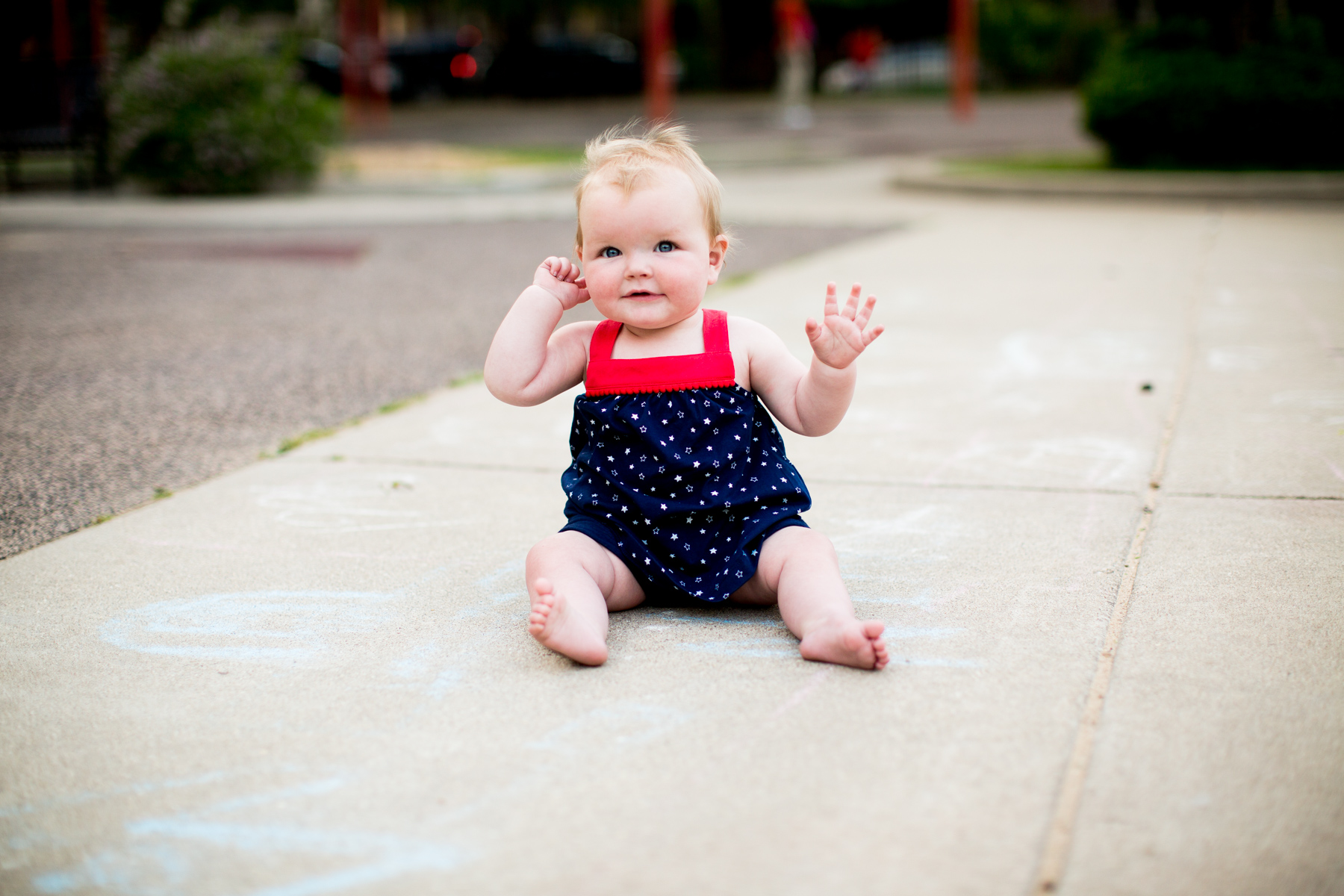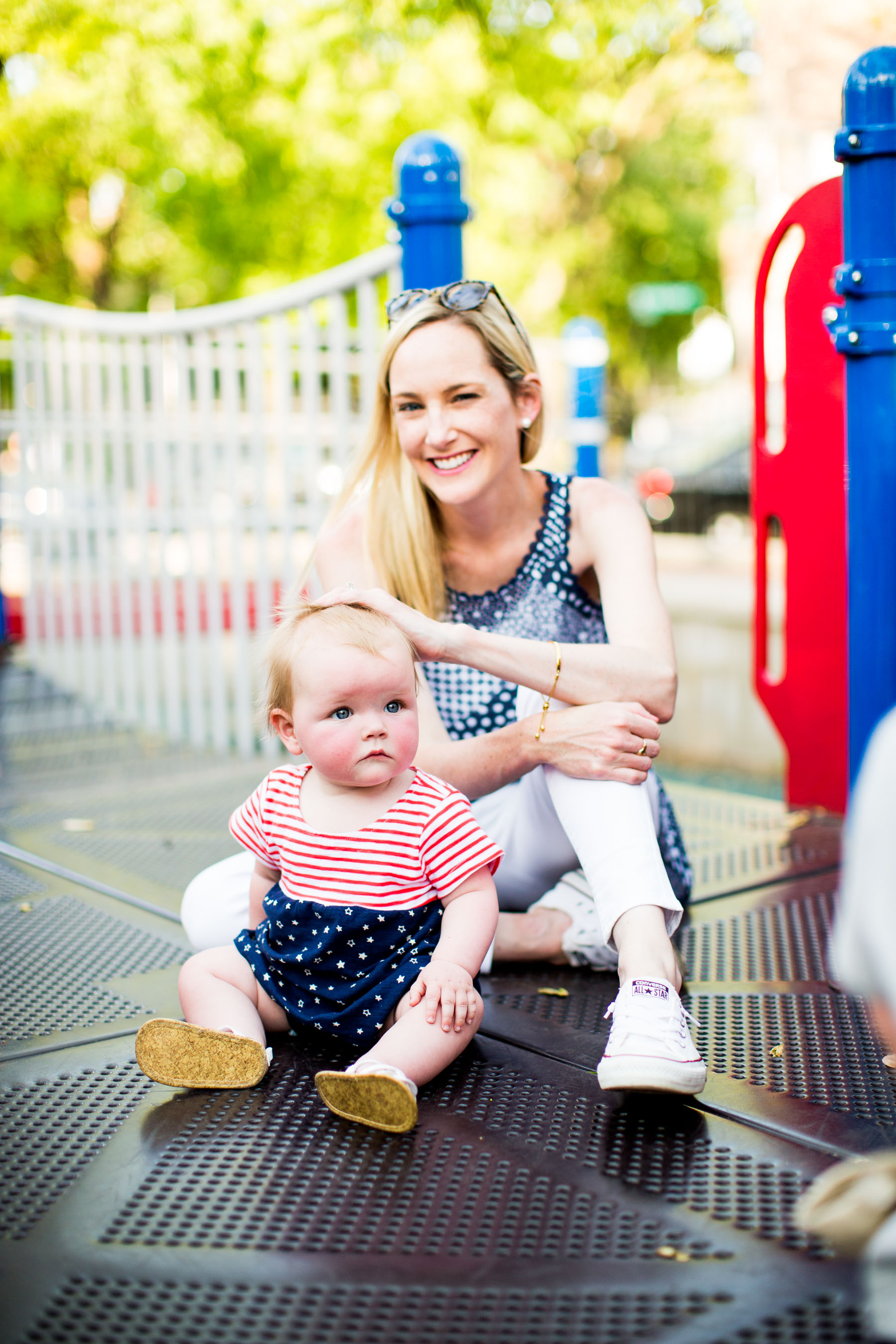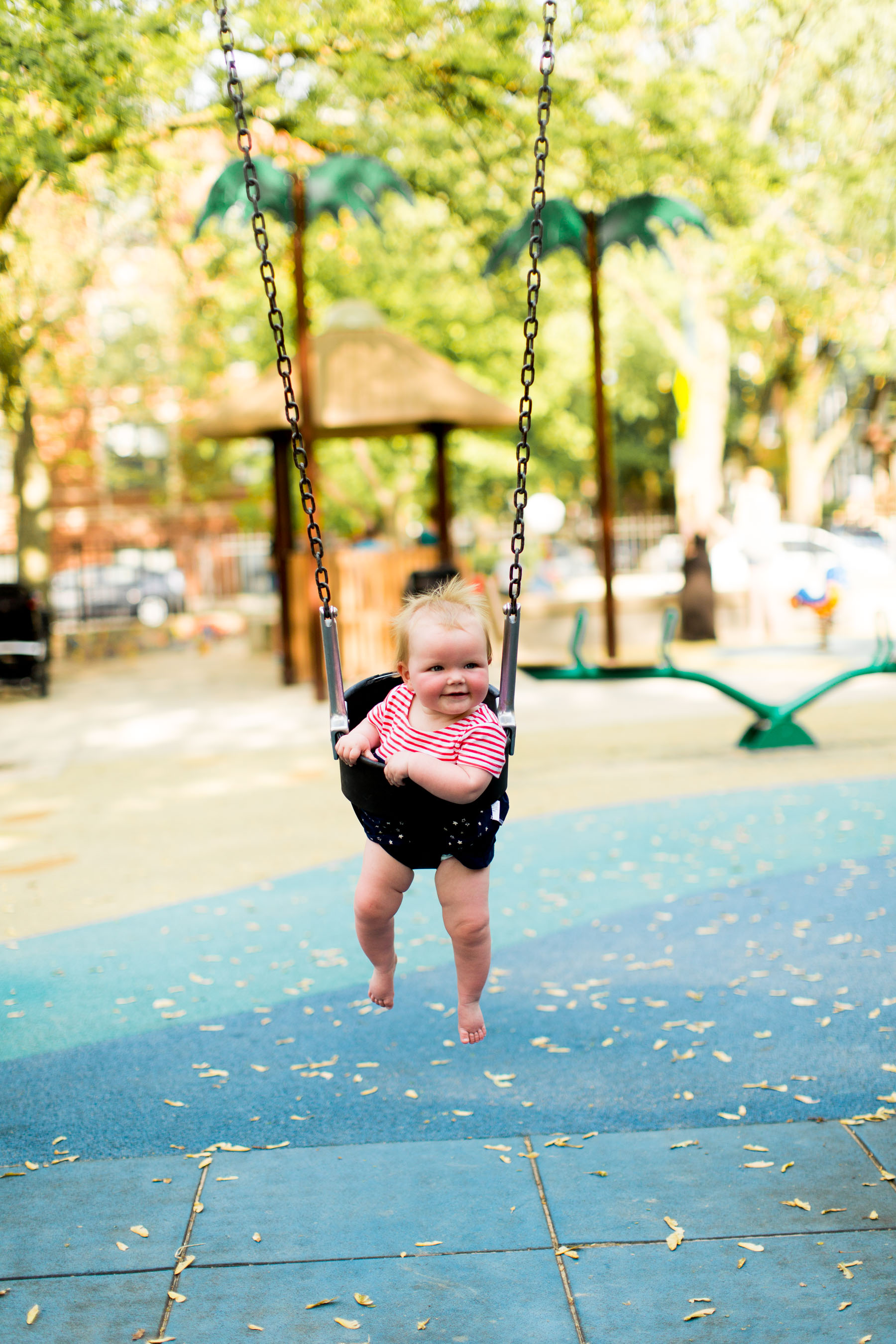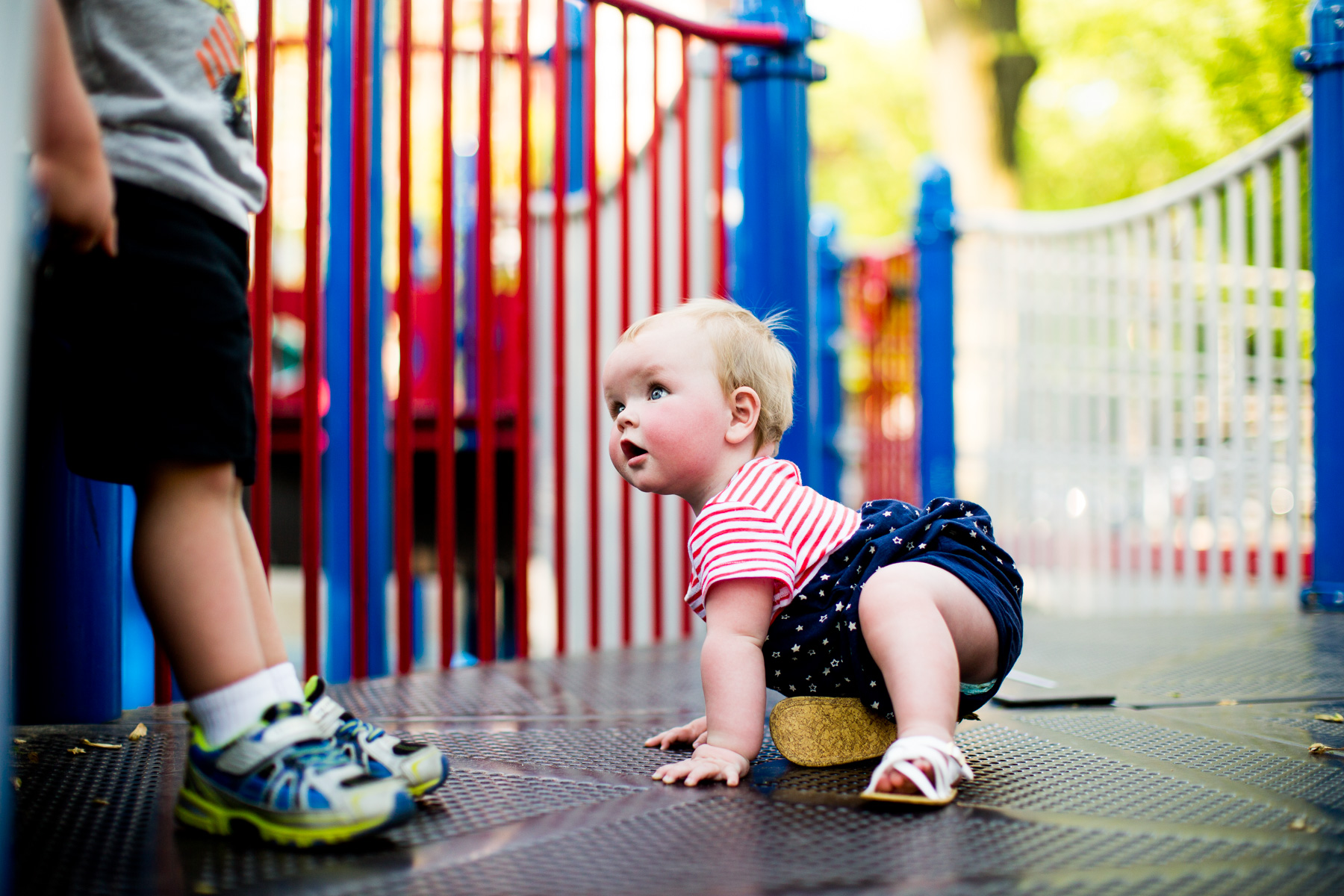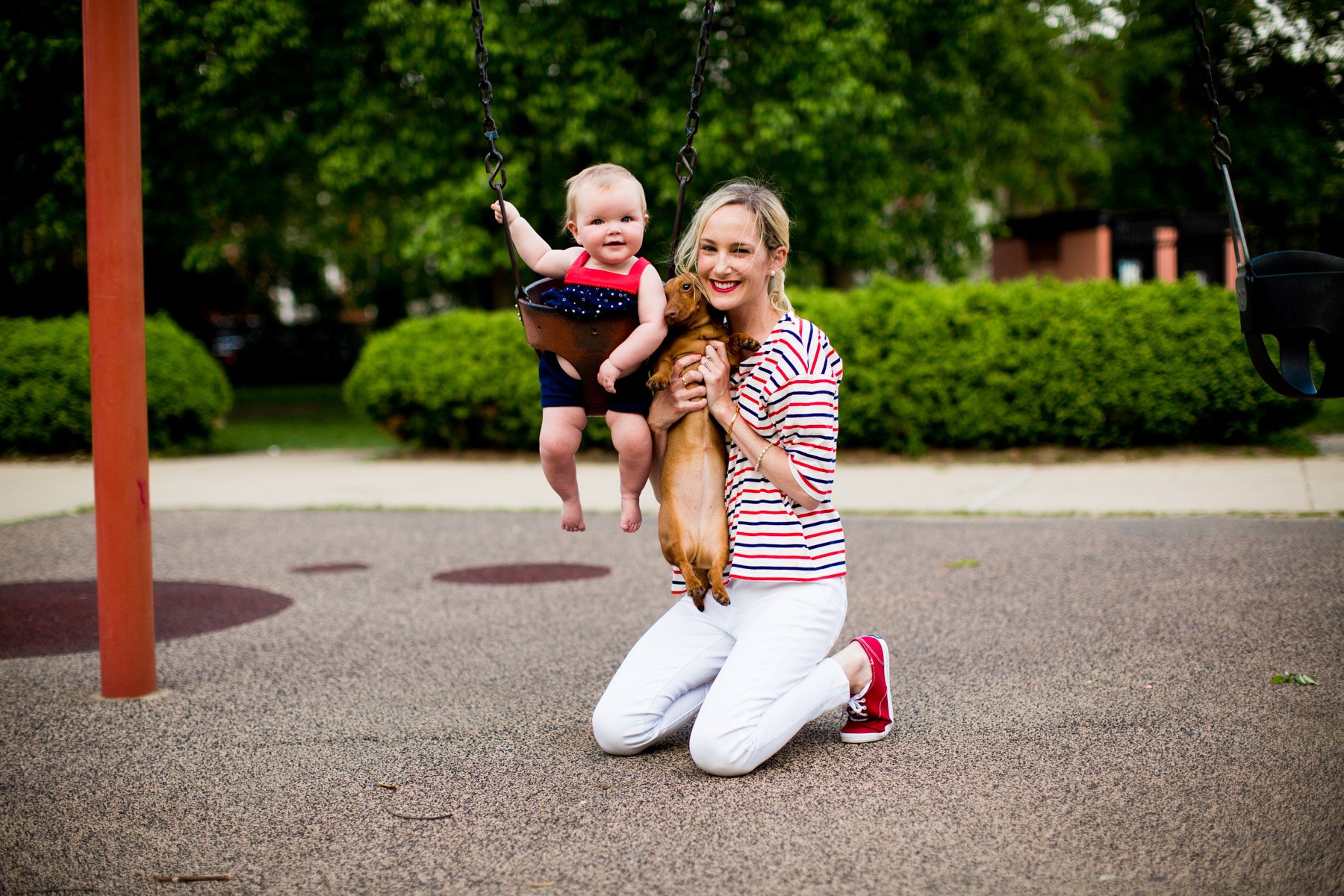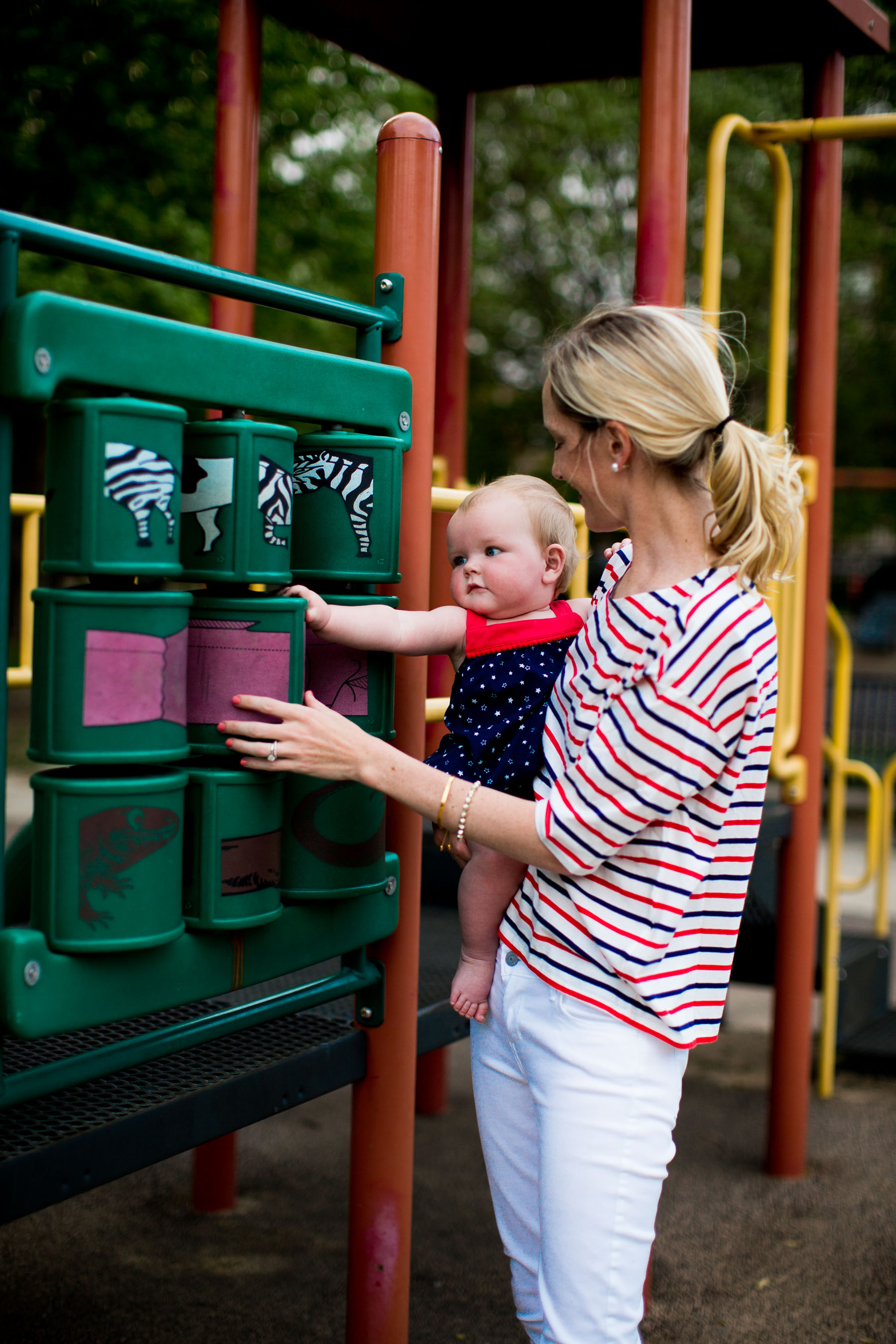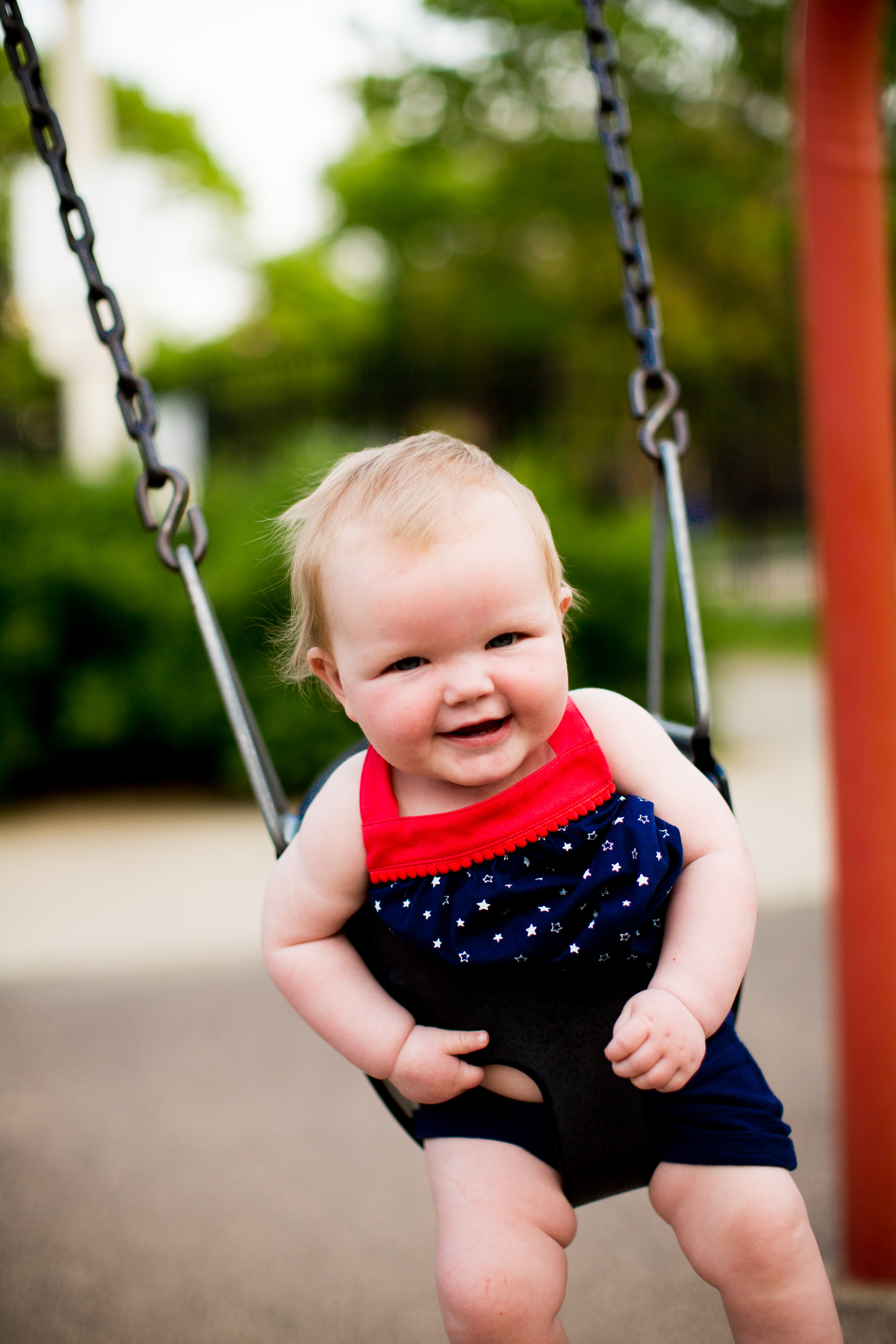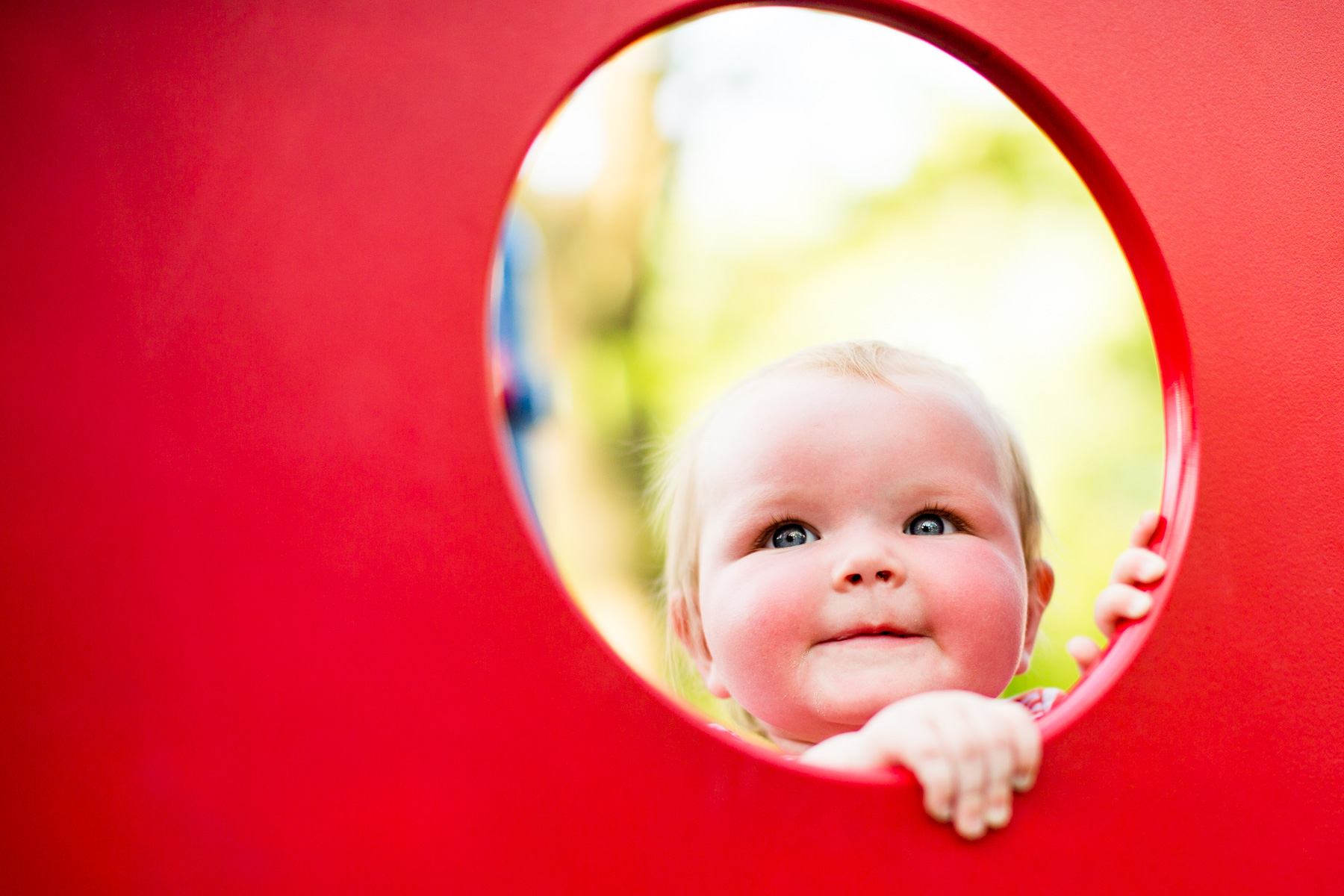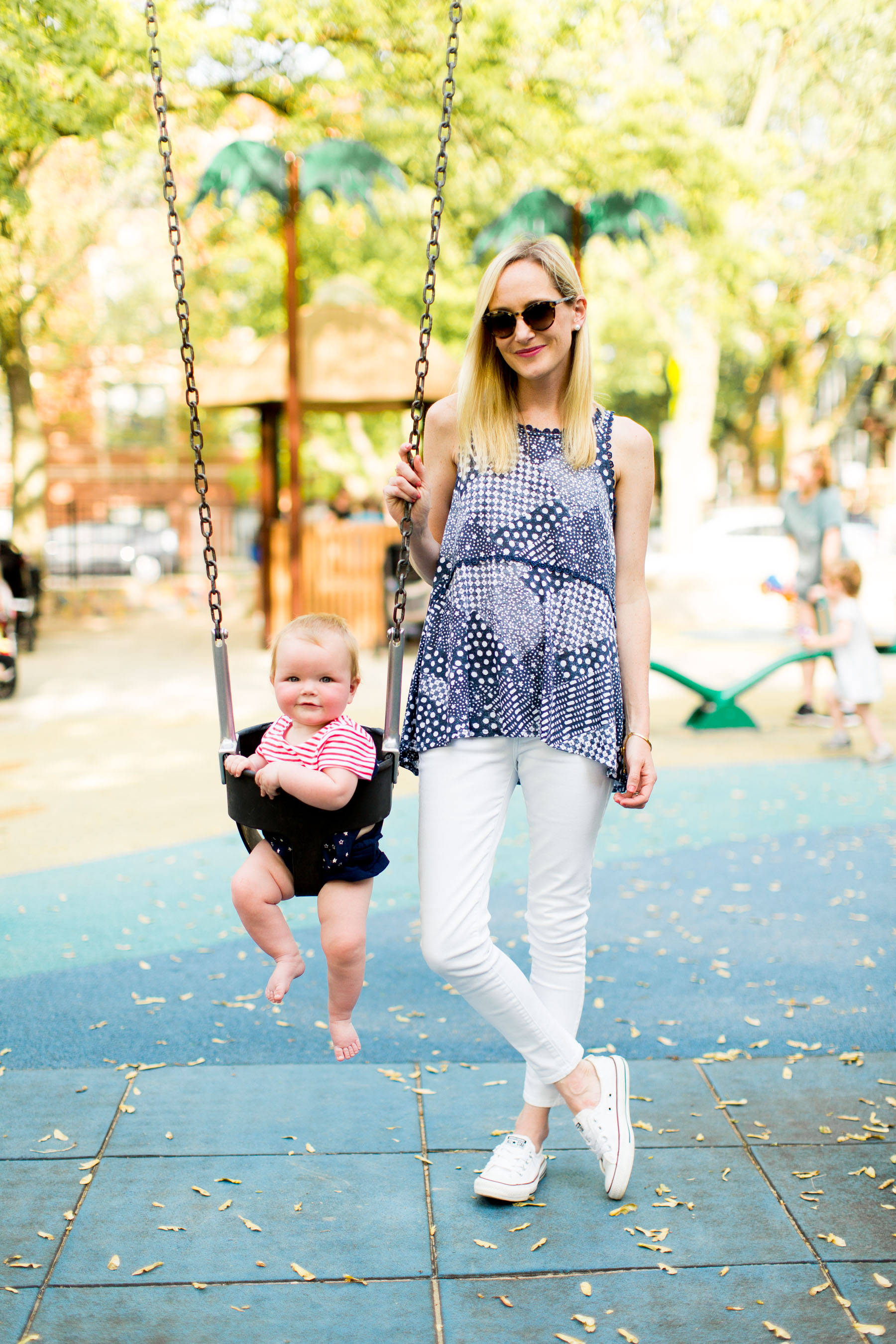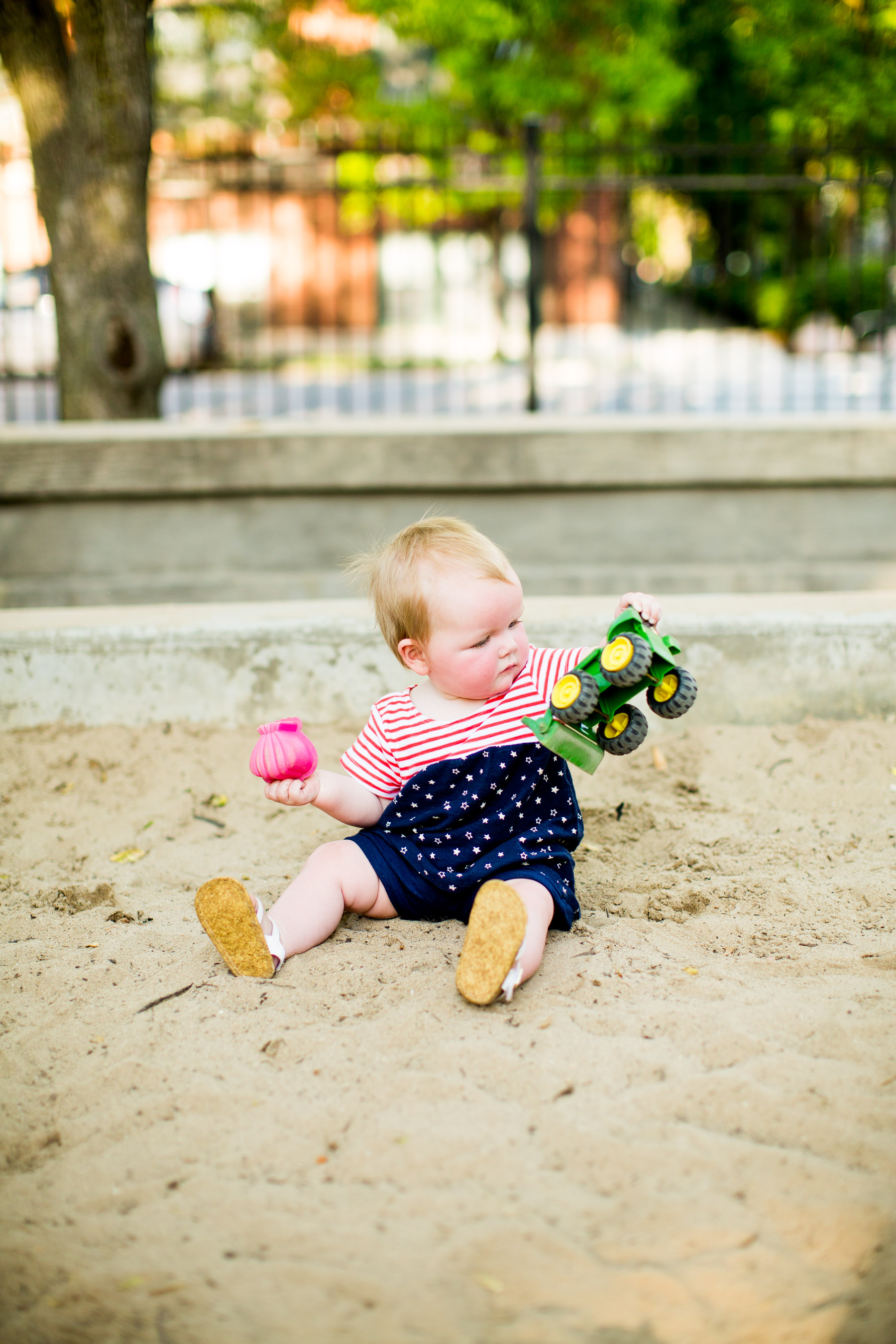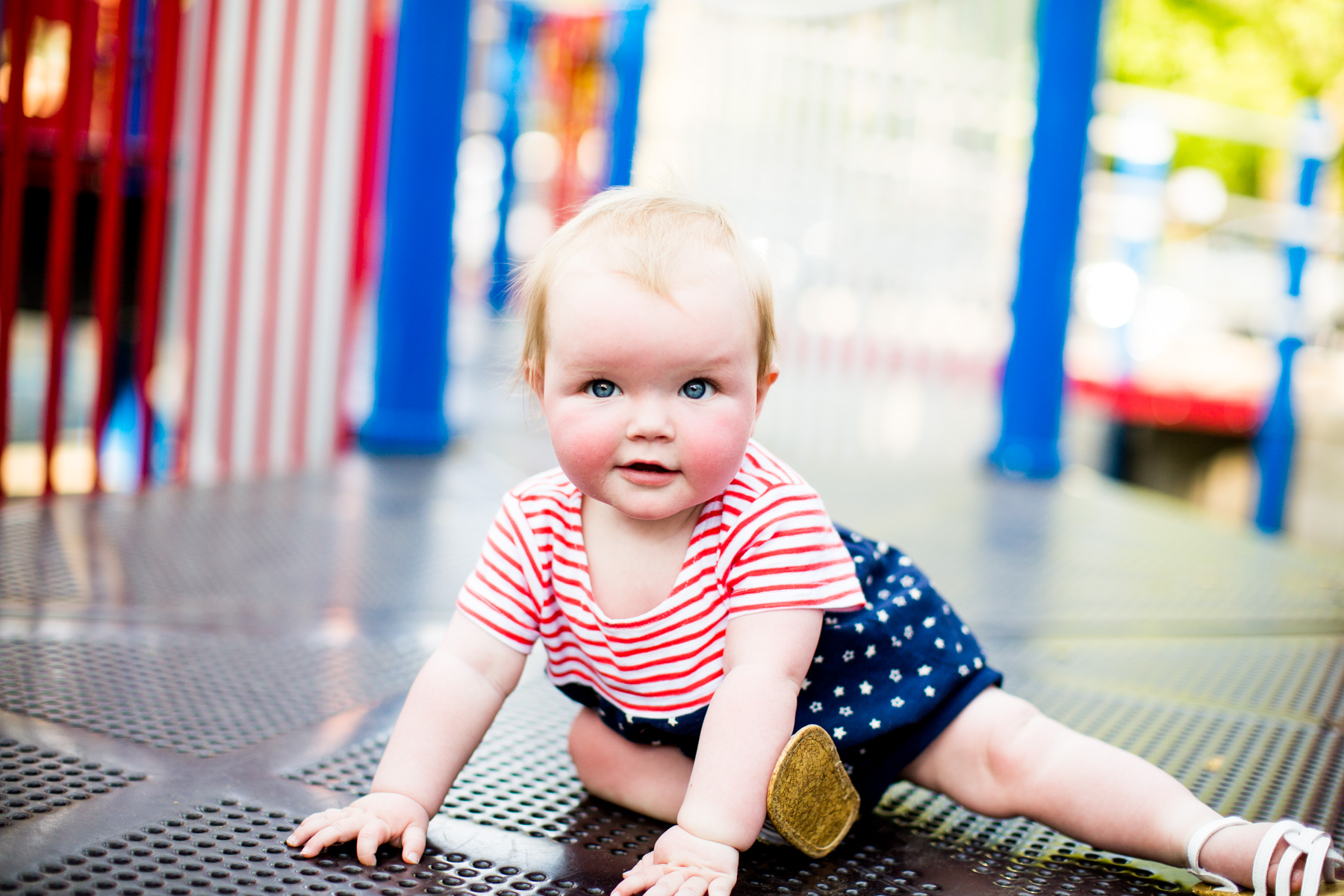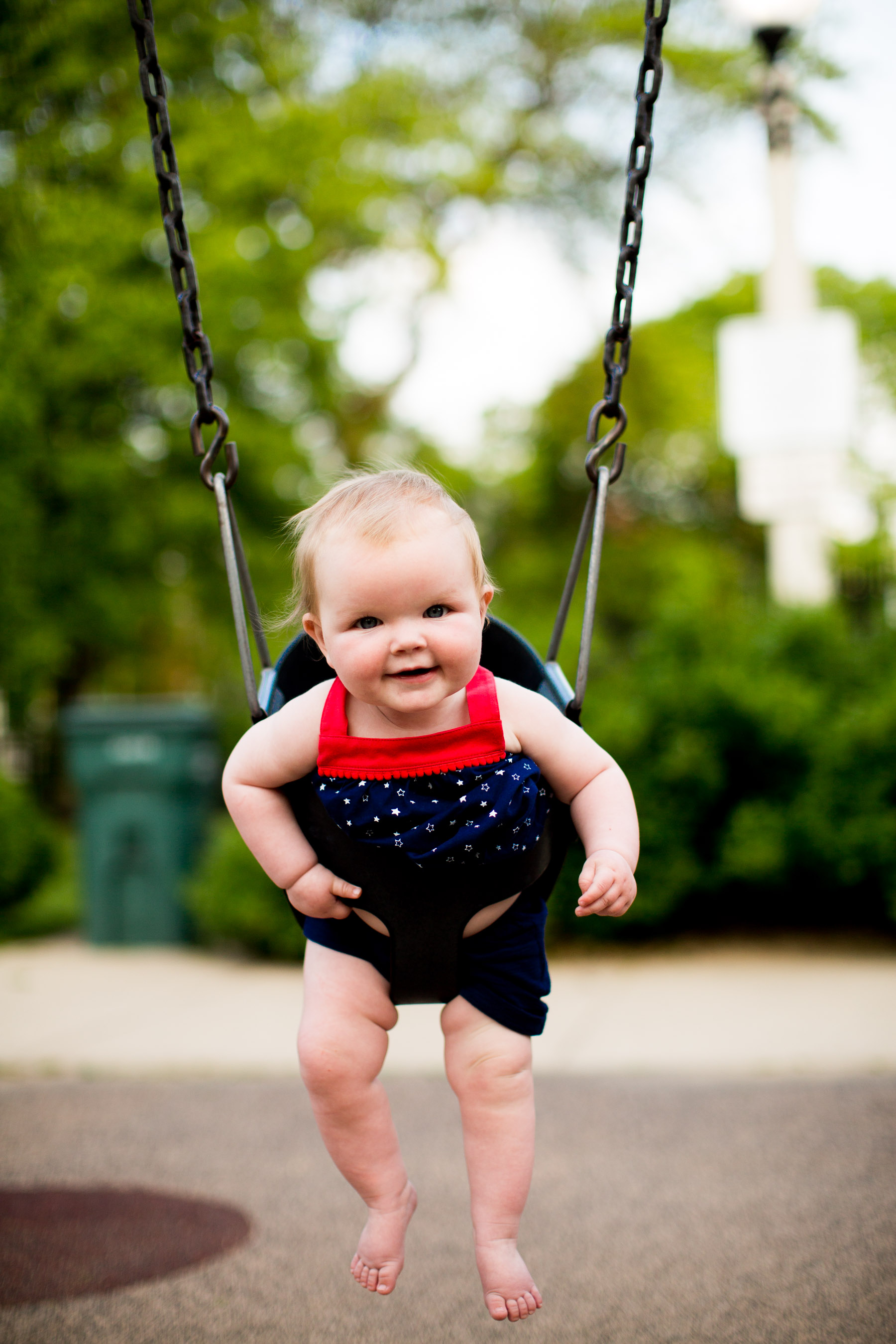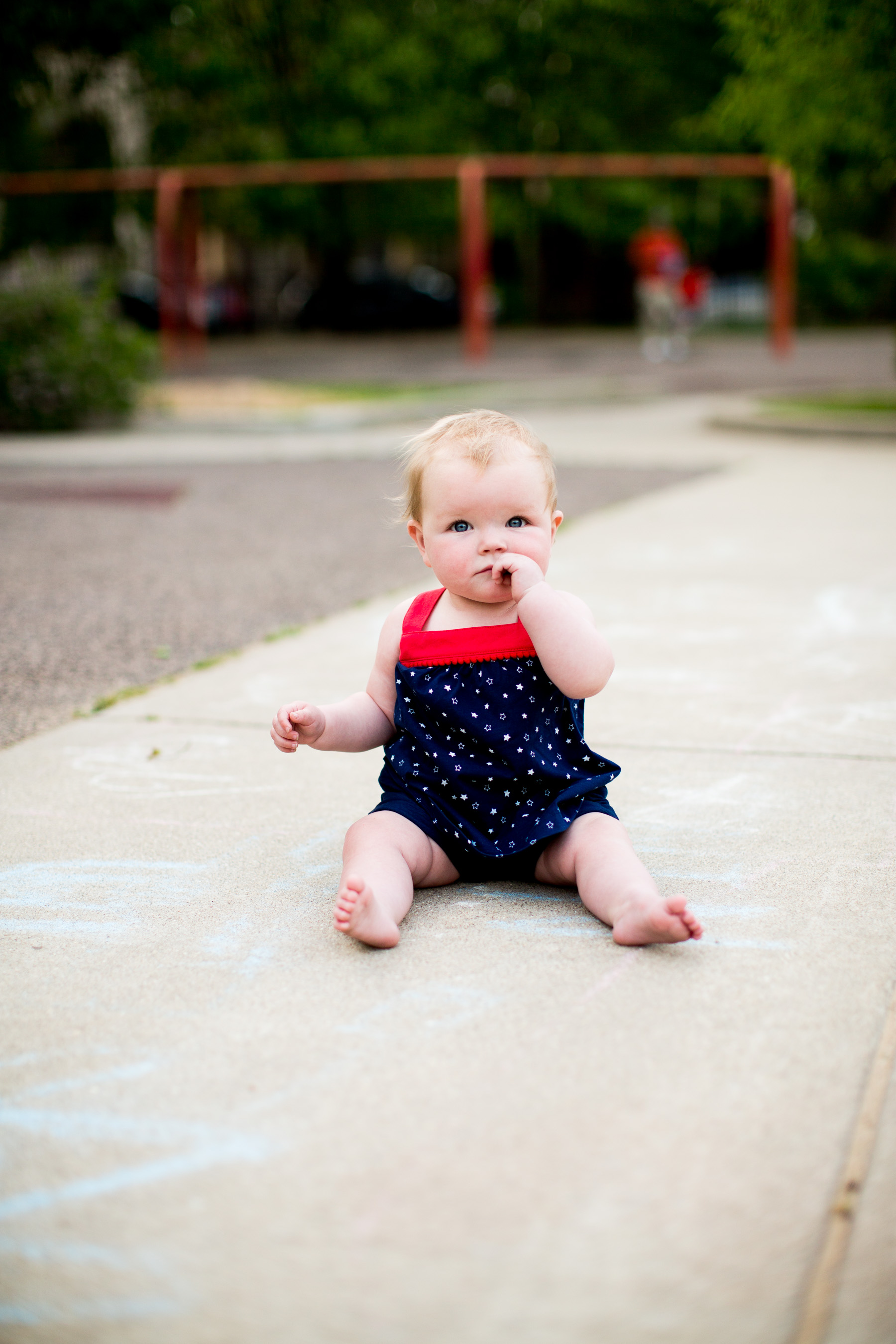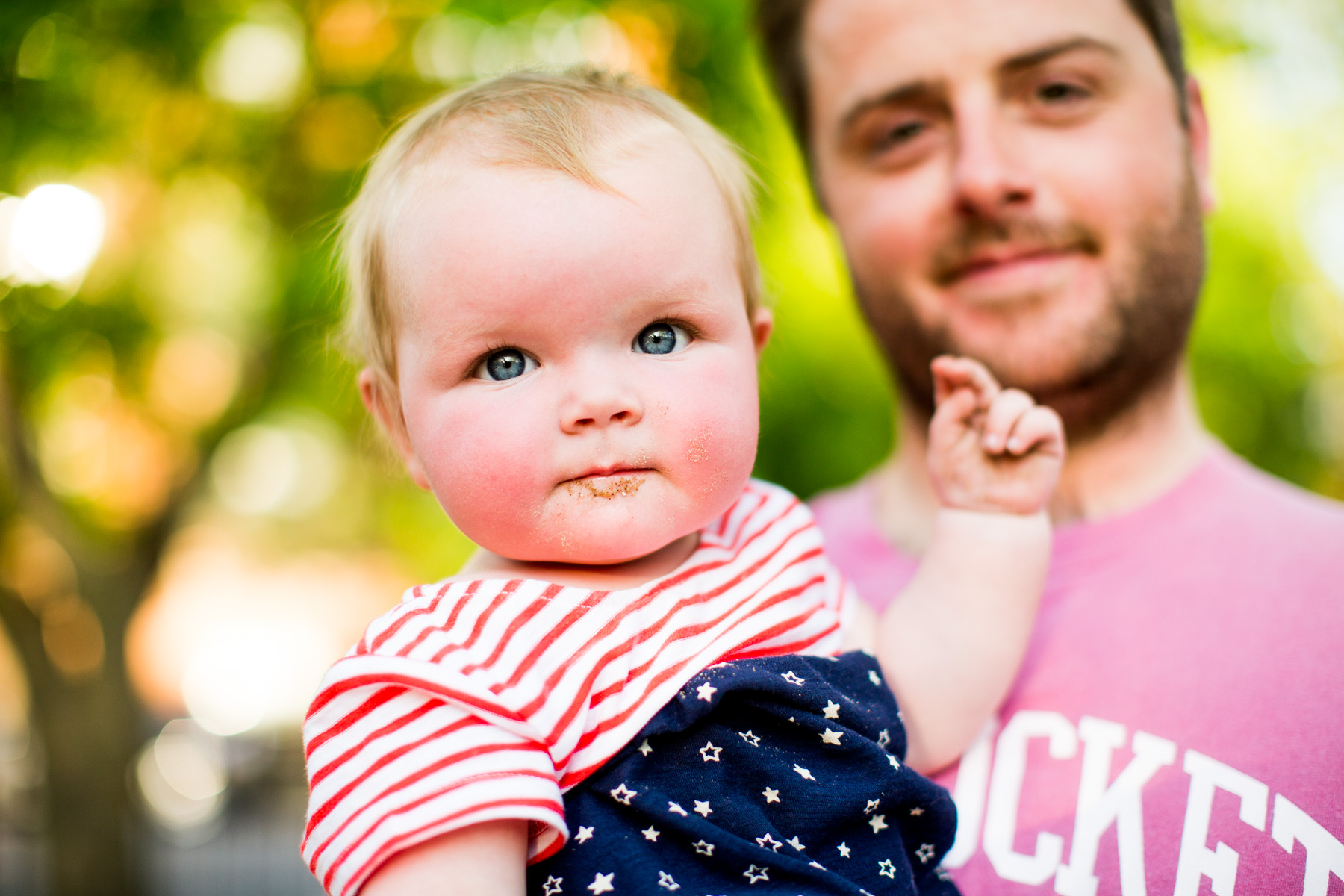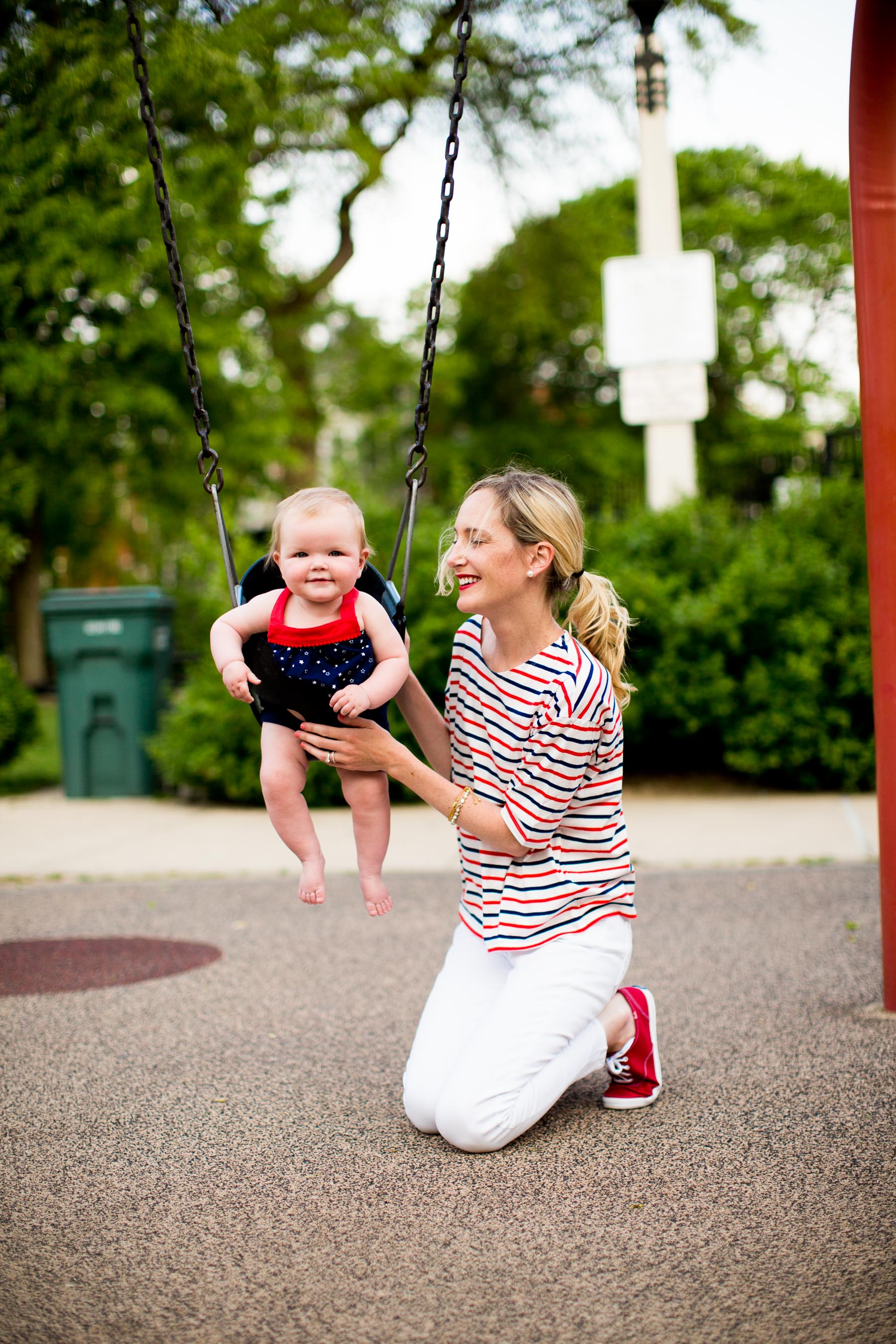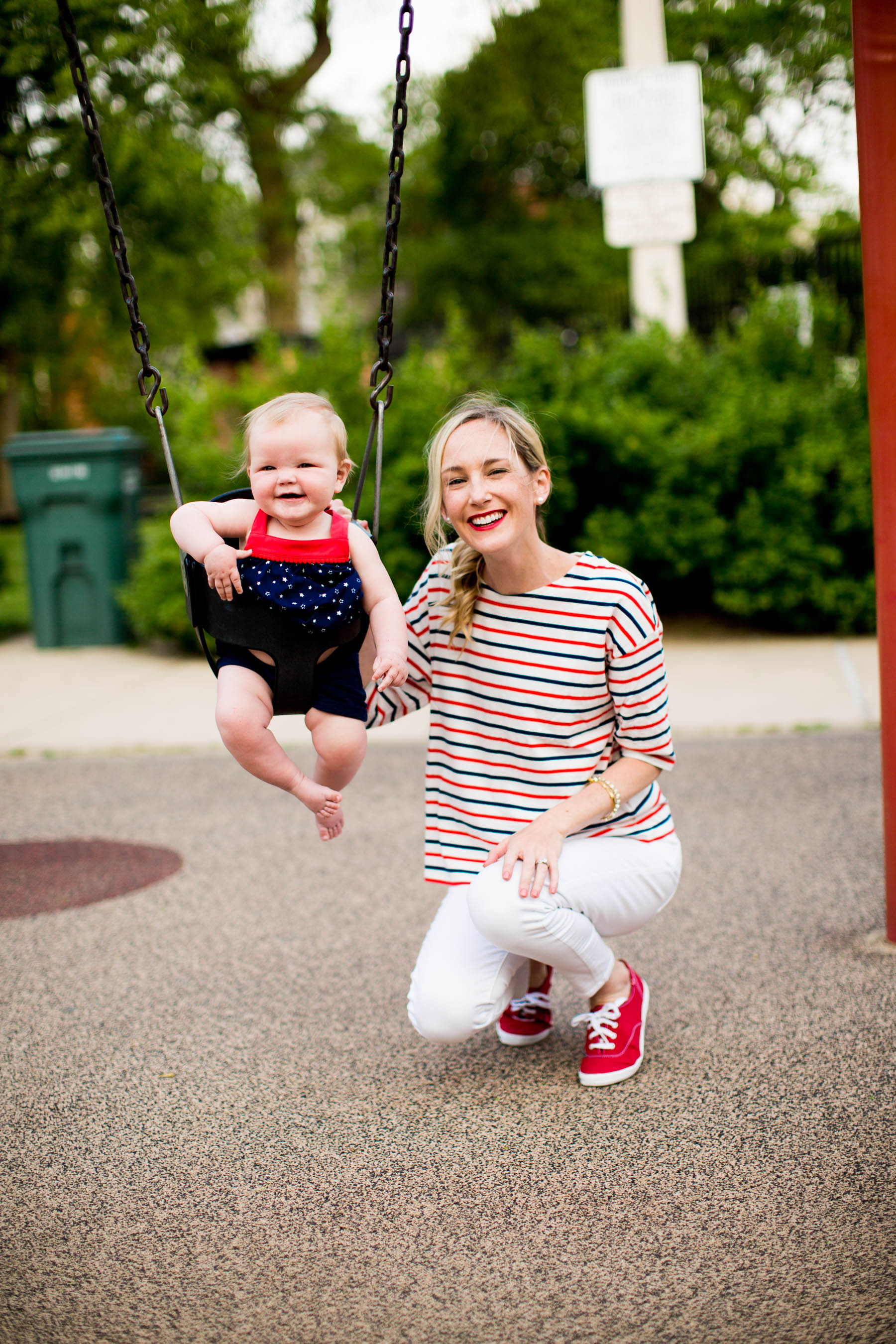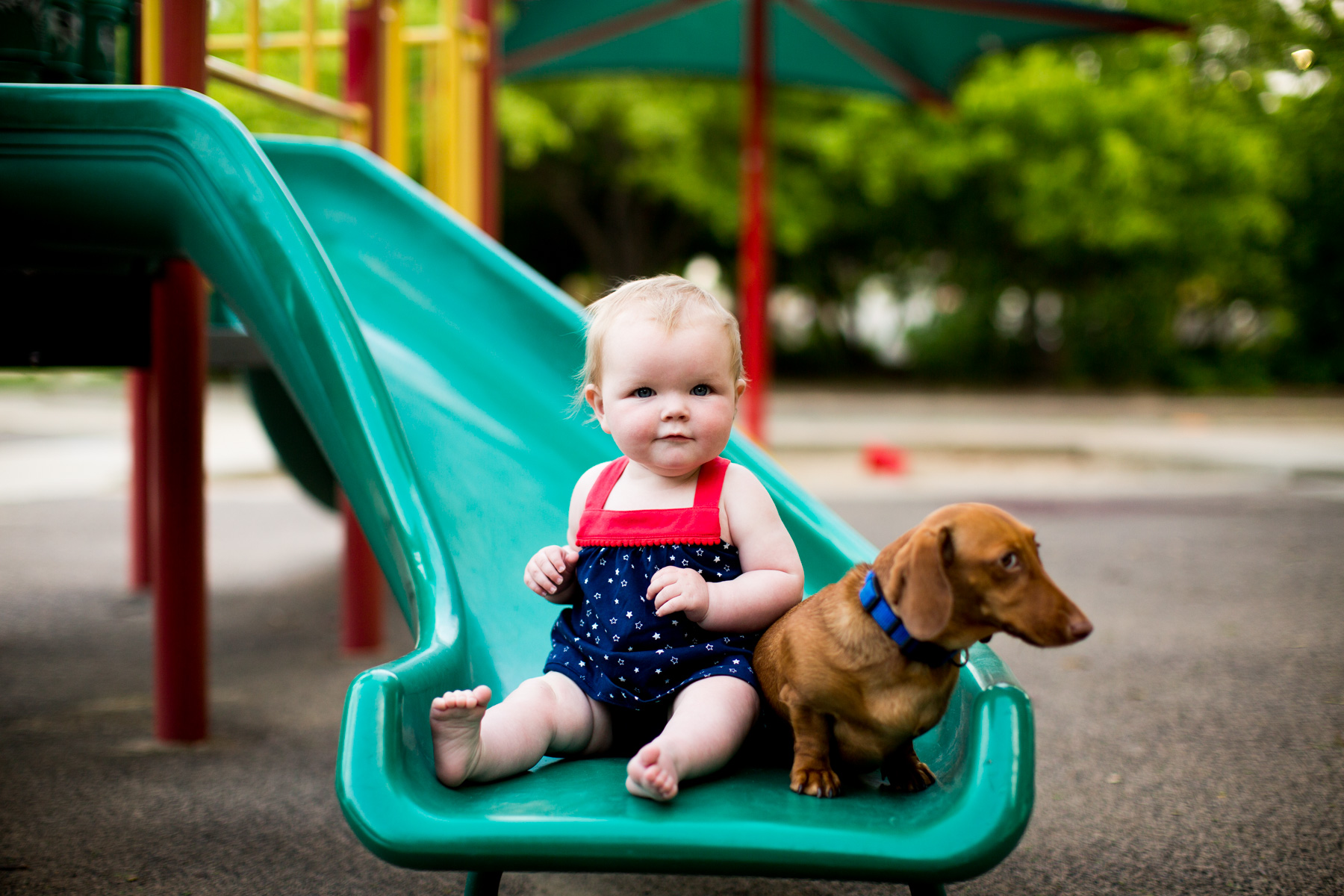 Shop the post:
Emma's wearing: Jumping Beans Shorts, Tank (So many other preppy patterns here!) and Top (Other patterns here) c/o
I'm wearing: Levi's Jeans and T-Shirt (Also love this one.) / Converse Sneakers / Patchwork Top / Keds Sneakers c/o
Sponsored by Kohl's and ShopStyle, but all opinions are our own. As always, thank you so much for supporting the partnerships that keep Kelly in the City up and running. We appreciate it! :)