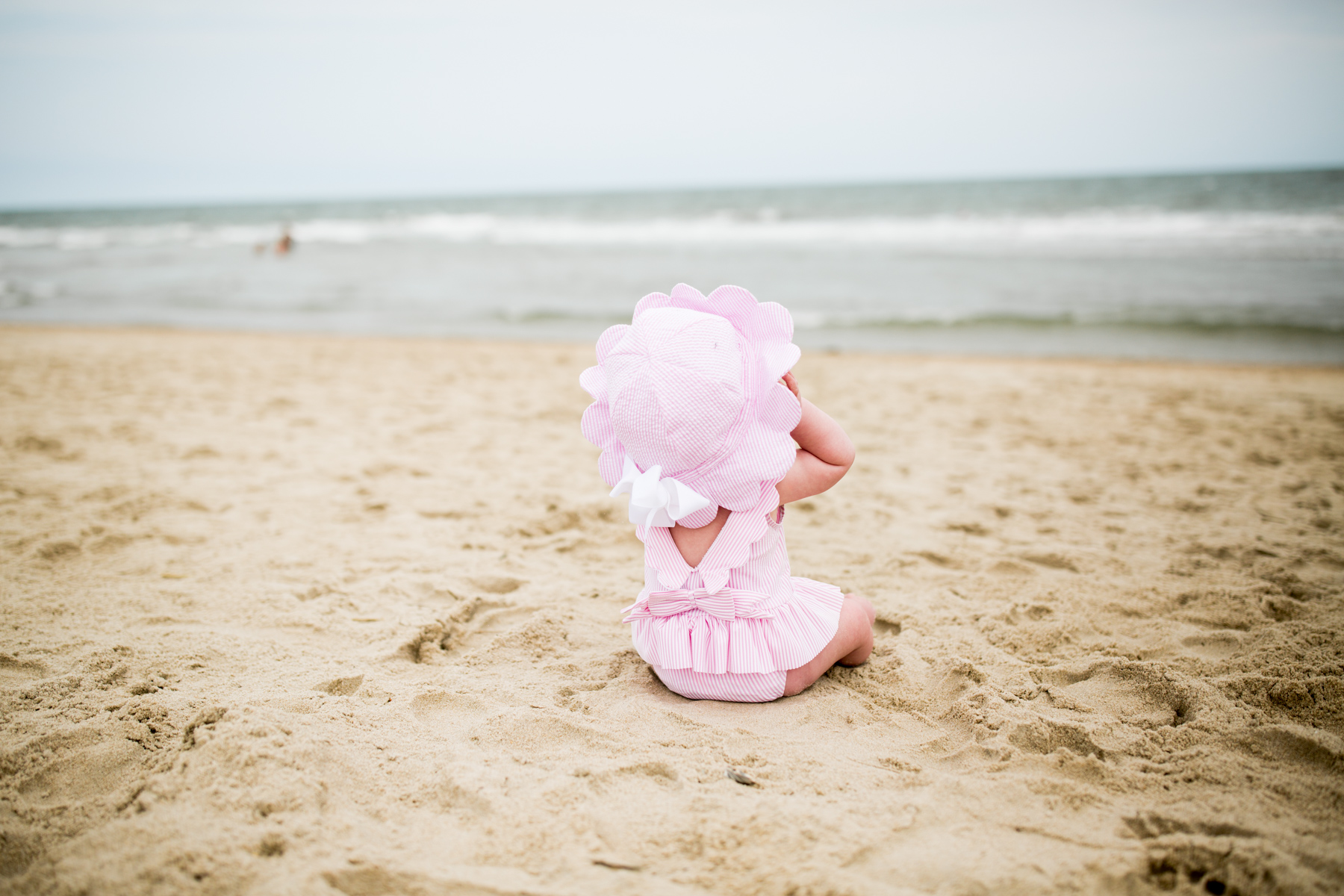 Hello there!
Long story short, I completely unplugged for a few days this past week because I was in need of a true break. Feels good to be back, though!
Thought I'd ease back into things today with a quick post. :) One of my favorite parts of Memorial Day Weekend was a long walk we took with my parents on the beach in Ocean City.
Temps were in the high 60s and low 70s, which can be taken as "chilly" by some or "just right" by others. It's confusing, for sure, haha. I notice some people wearing full-on puffer jackets, and then other people sporting shorts and tanks. I, for one, am usually chilly in this kind of weather… but Emma is hot hot hot.
Our pediatrician says that babies have a particularly difficult time regulating their own temperatures, and we need to always keep on eye on Emma to make sure she doesn't overheat. This was hard for me at first, simply because I'm always cold… but I've become much better about it. Just because I feel the need to pull out the parka doesn't mean she does. ;)
For our walk, we dressed Emma in her new seersucker swimsuit, her matching seersucker sun hat, and her flamingo coverup that Mud Pie recently sent her. I'll admit that I'd been kind of dying to get her into the little outfit, haha… but it was also prevented her from getting too toasty and allowed her to have fun in the sand! I'm a little biased, but isn't she adorable? And the back of that swimsuit?!
Also, holy prep. You HAVE to check out Mud Pie for kids' clothing. You can monogram nearly everything, and the company even carries complementary looks for moms! Can't wait to snap some pics of us in our matching outfits. The cutest.
Anyway, we ended the walk with ice cream at A La Mode. Turns out that Emma hates ice cream but loves cones, hehe. ;)
Hope you guys have been doing well!
xx