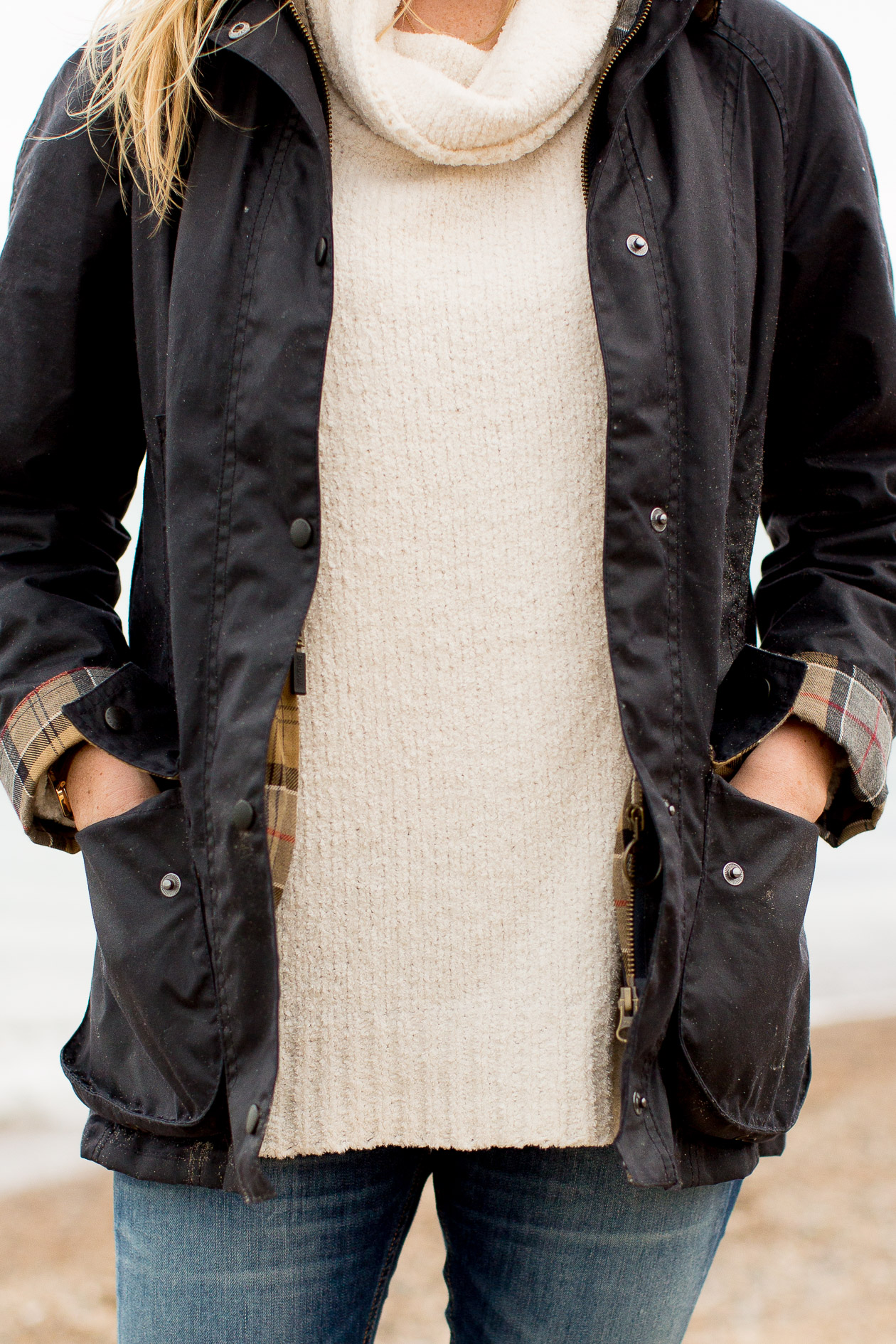 Original post here: A Day at the Beach
If you're like me, you tend to wait for big sales when it comes to buying those higher-dollar items. Well, today, there's a big sale on Barbour! If you missed some of the Black Friday/Cyber Monday deals on the brand, now's the time to pounce. The prices are just as good–if not better. :) Shipping and returns are free, and everything is guaranteed to come in time for Christmas.
My favorites are this one, this one, this one (!), this one (so feminine!) and this one. (Sigh. Winter is coming…) And what a great deal on the famous yellow raincoat!