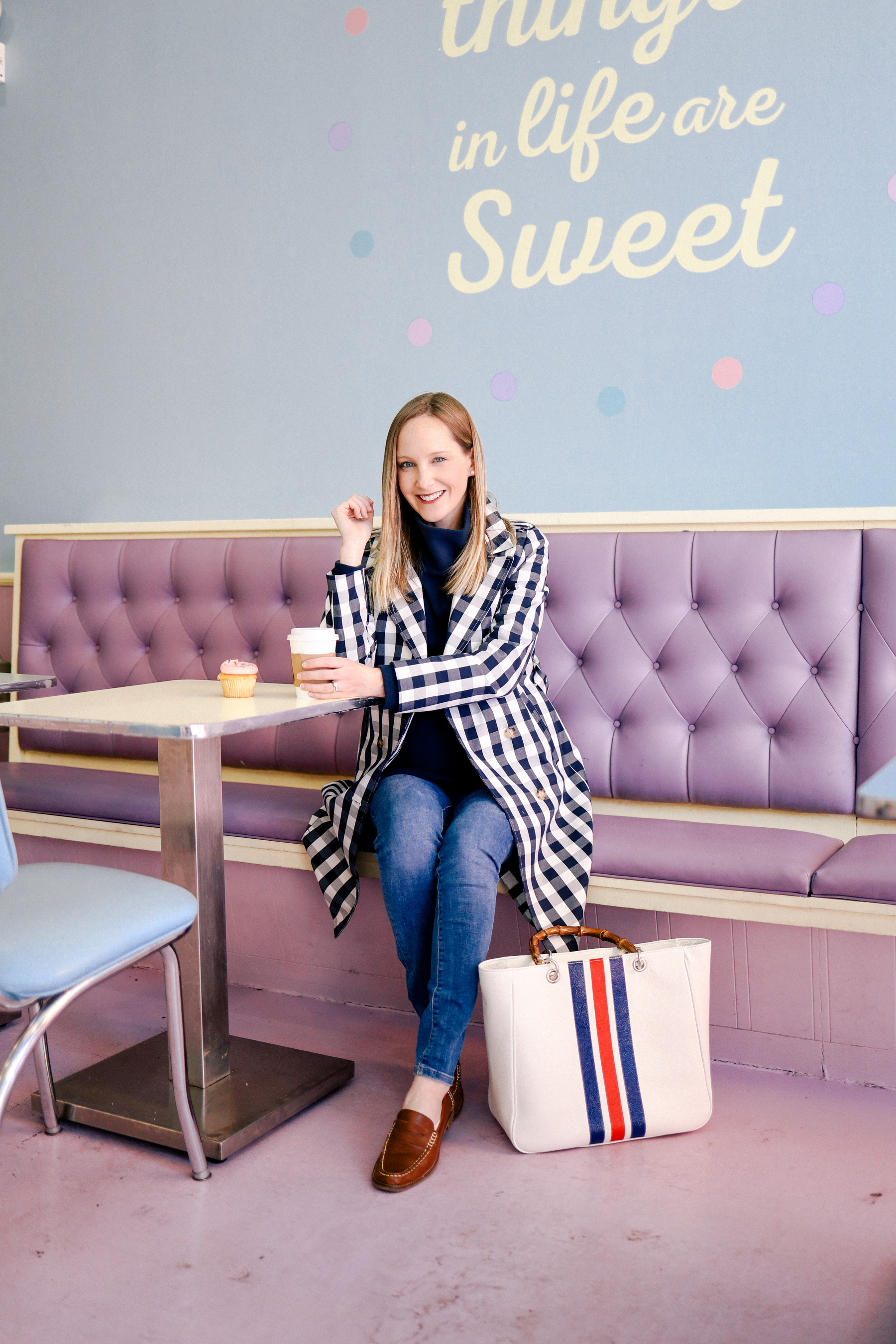 J.Crew Gingham Trench Coat (On crazy sale! Only $82 when you use code "SALEUPGRADE.") / Dudley Stephens Fleece / Sperry Loafers / Mark & Graham Elisabetta Bamboo Tote (Use code "SPRING" to take 20 percent off all bags today!) / DL 1961 Maternity Jeans (These light wash maternity jeans are better, though, in all honesty! Also on sale! Also, OMG. Gap just came out with white demi-panel maternity jeans. FINALLY!)
This is one of the best J.Crew sales I've ever seen. Today, you can take 60 percent off the entire sale selection and 40 percent off everything else when you use code "SALEUPGRADE." Crazy! Here's what I recommend considering: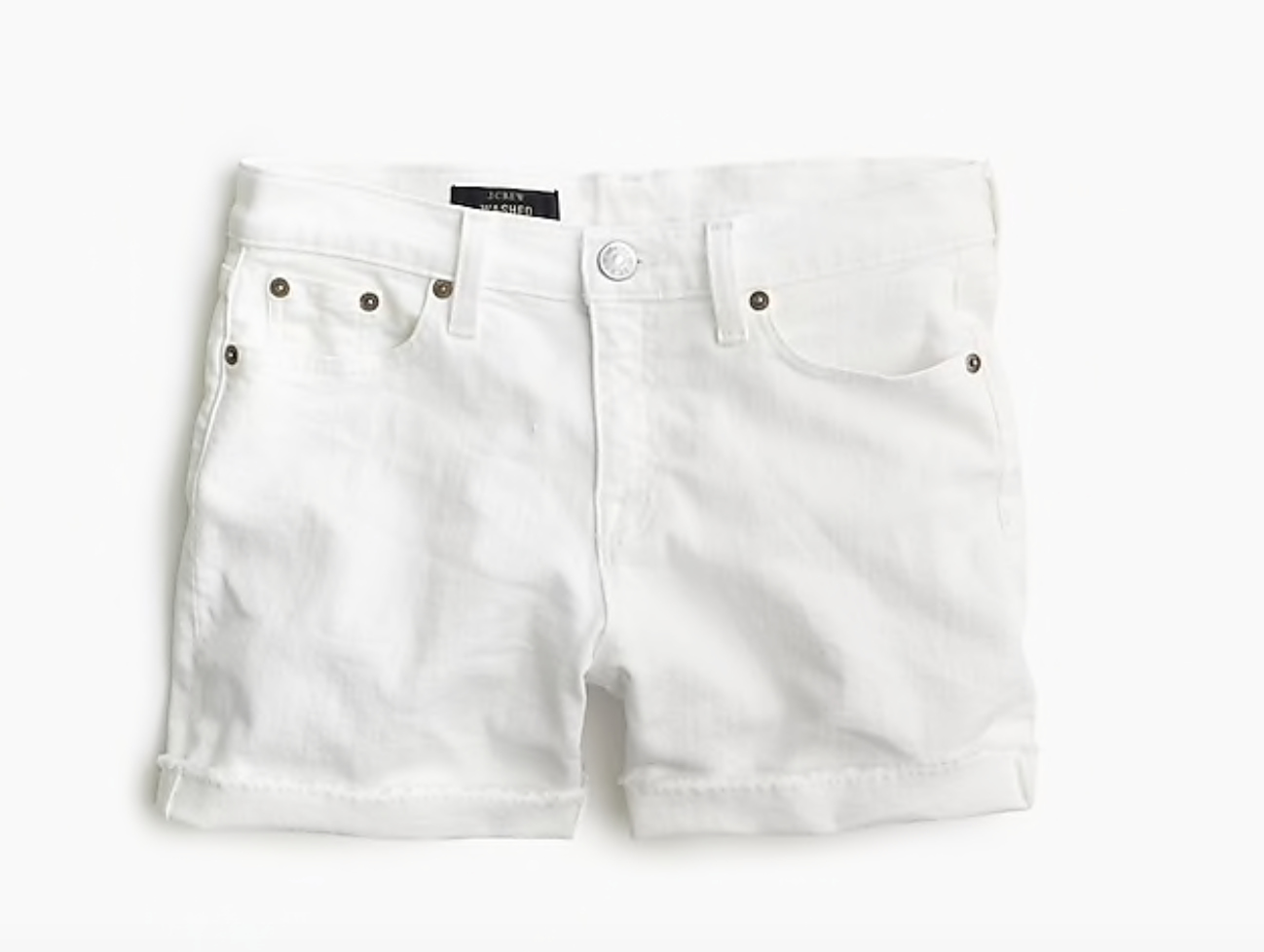 White Denim Shorts: I only own one pair of shorts, these are them! :) While I usually only wear them to the beach, they look neat and crisp, and are definitely a staple that every girl needs in her closet. I also love the look of a navy gingham button-down with 'em!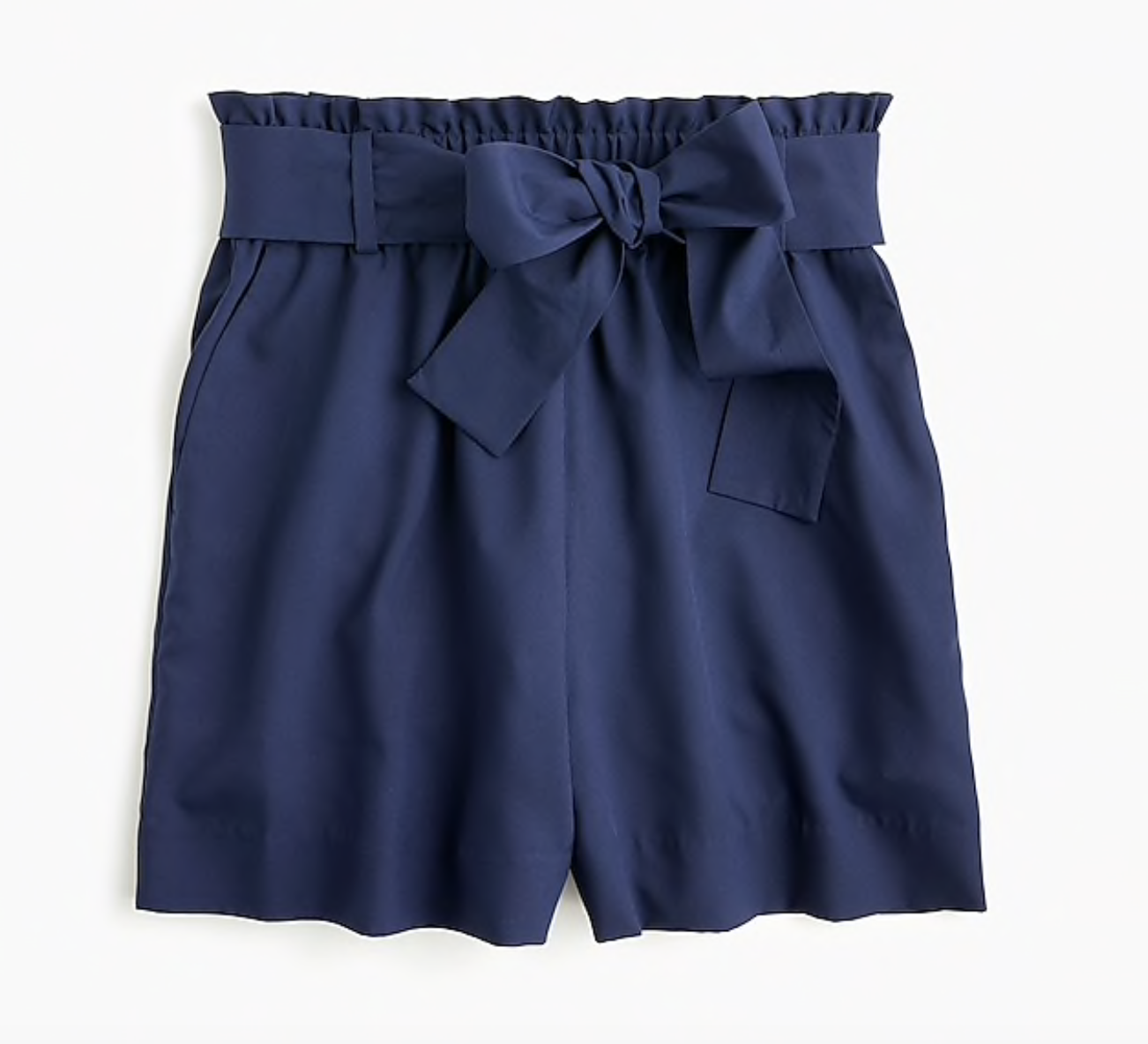 Paper Bag Shorts: If I wore shorts regularly, these would be in my cart for sure!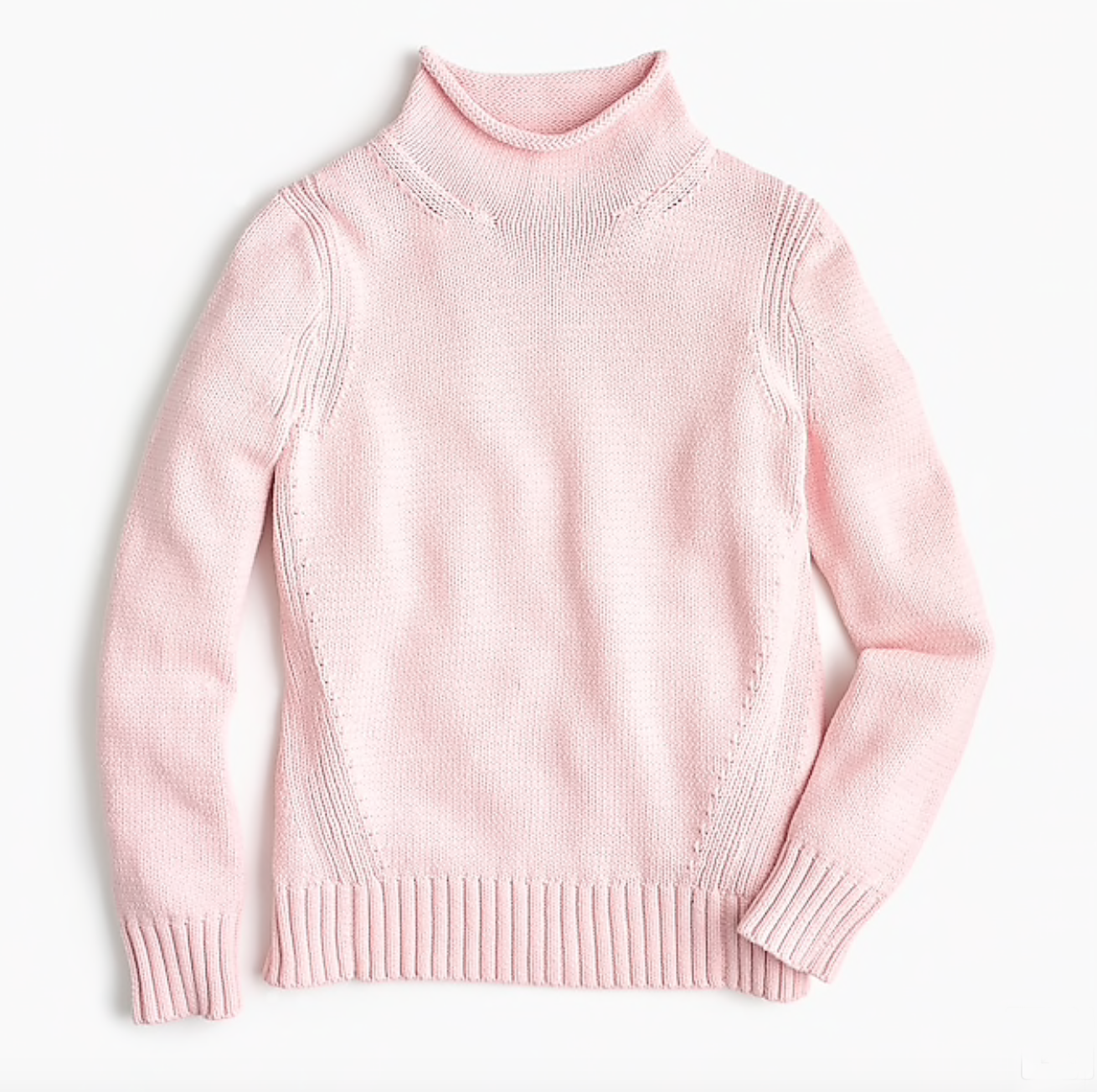 1988 Rollneck Sweater: One of the most popular sweaters of the season! I love it in light pink.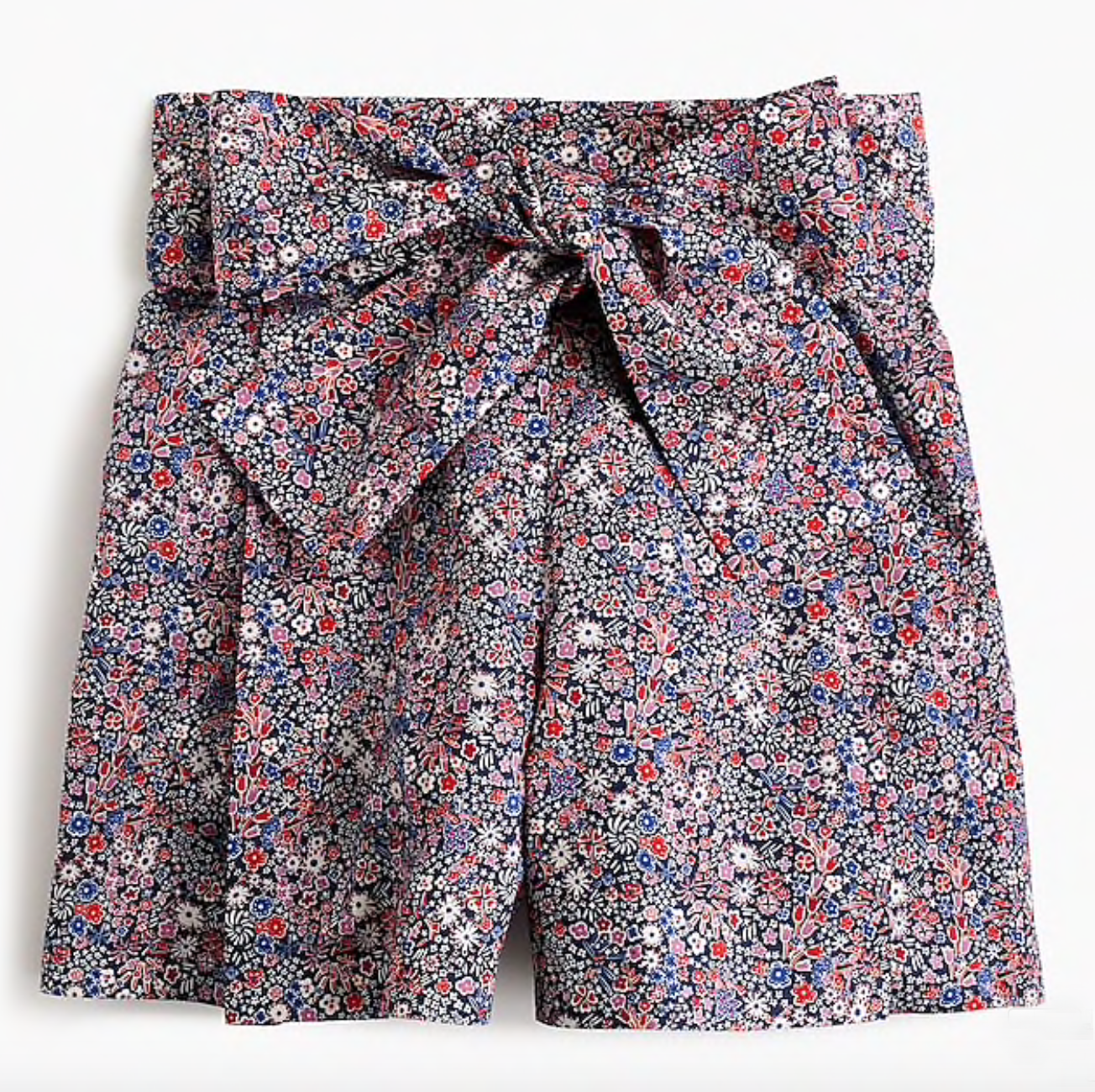 Liberty London Shorts: Yes! You can't go wrong with Liberty London, and the bow makes it all the more cute.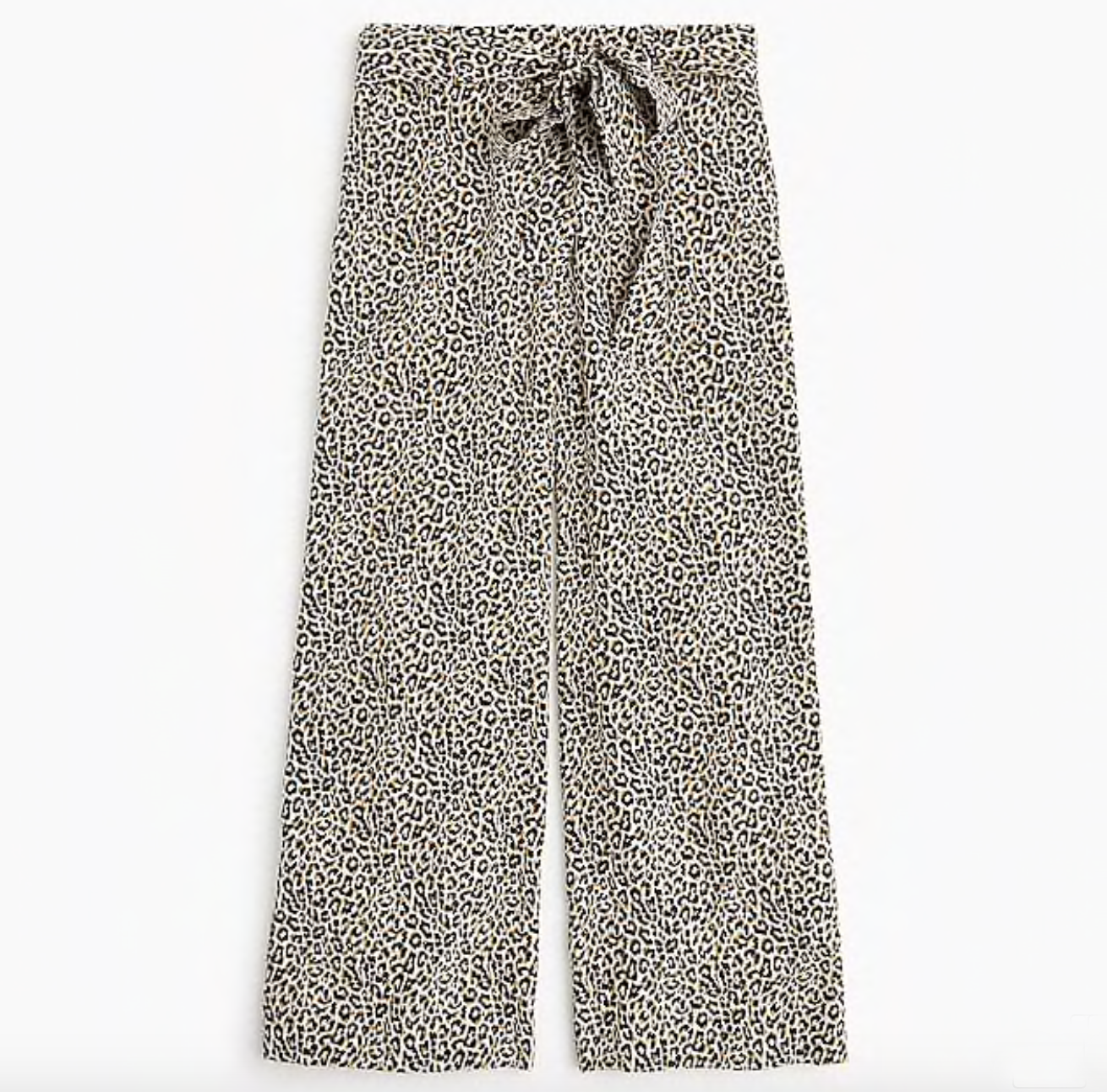 Wide-Leg Silk Leopard Pants: Thinking that these would be a lovely pair of pants for postpartum.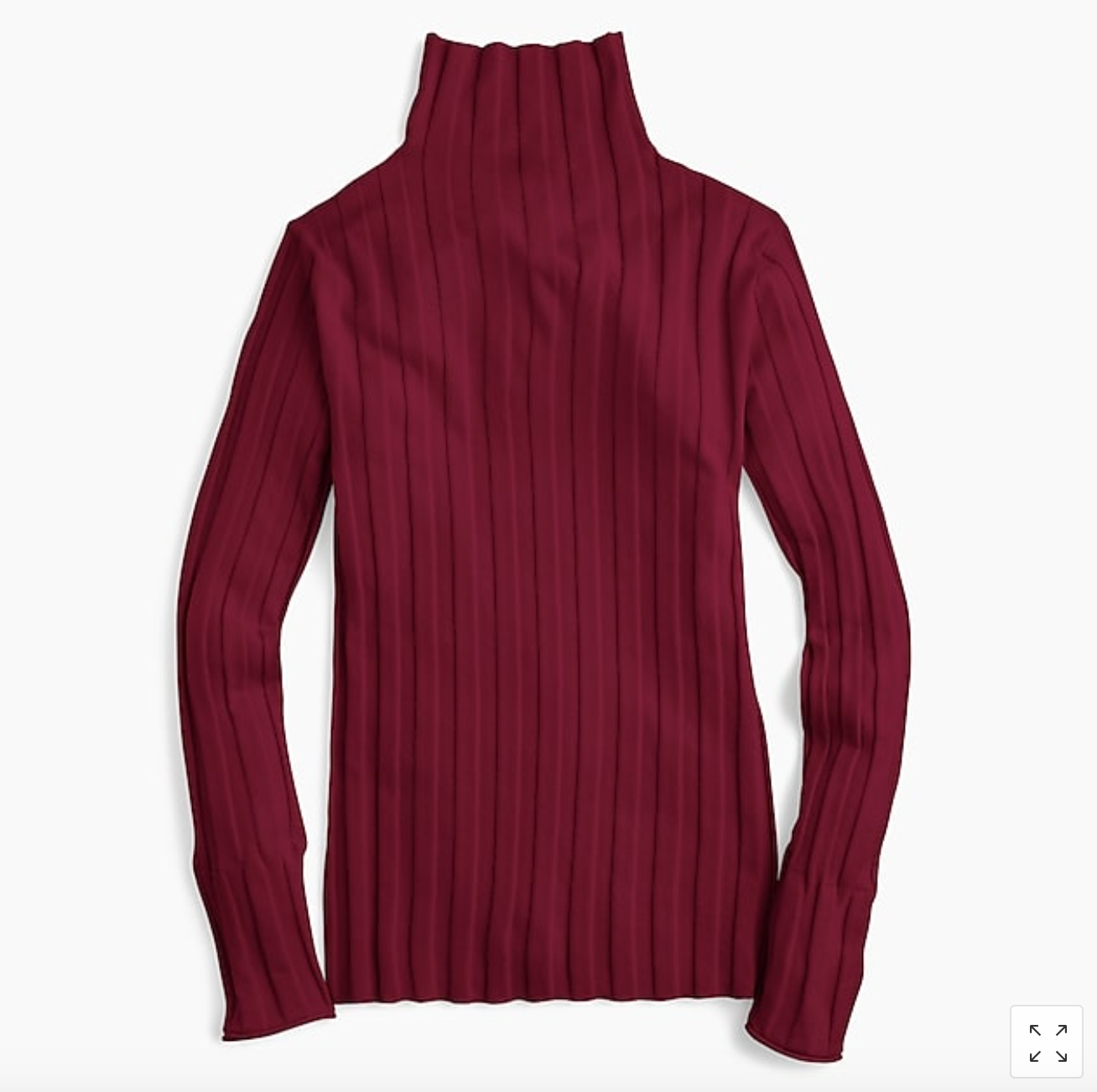 Tuckable Ribbed Turtleneck: This is one of my favorite tops for the colder seasons because I can tuck it into pants and skirts. It makes my wardrobe so much more versatile, and it's surprisingly warm!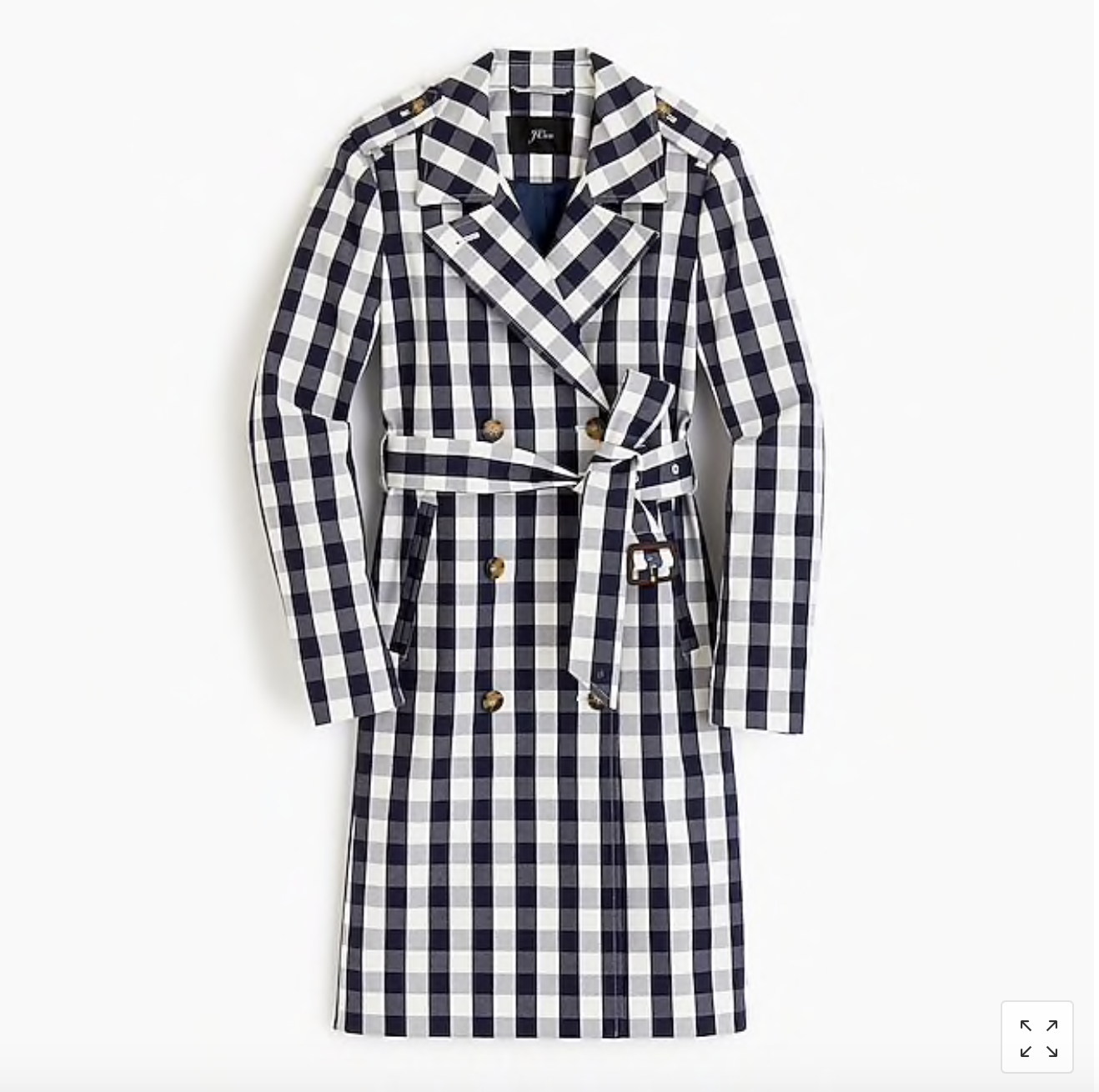 Gingham Trench: ONLY $82 today with the code! Nuts. I'm wearing it in this blog post, and I'm obsessed. I would say that it runs generously, but not super oversized. Order your normal size.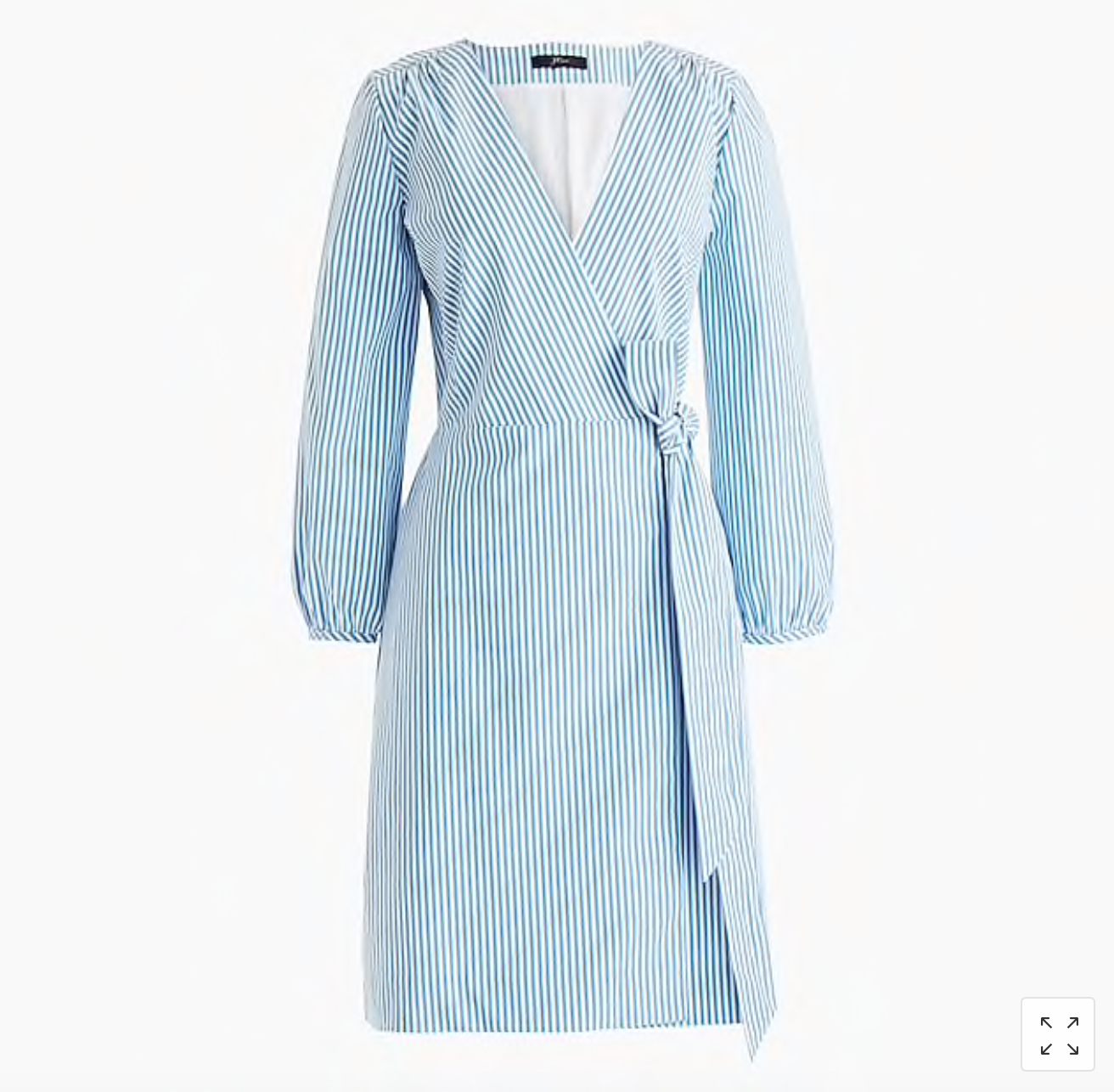 Striped Wrap Dress: I went ahead and ordered this for the summer because it's only $32 with the code and is adorable! I love the sleeves (great for over-air-conditioned places, haha) and the fact that it'll be good for nursing.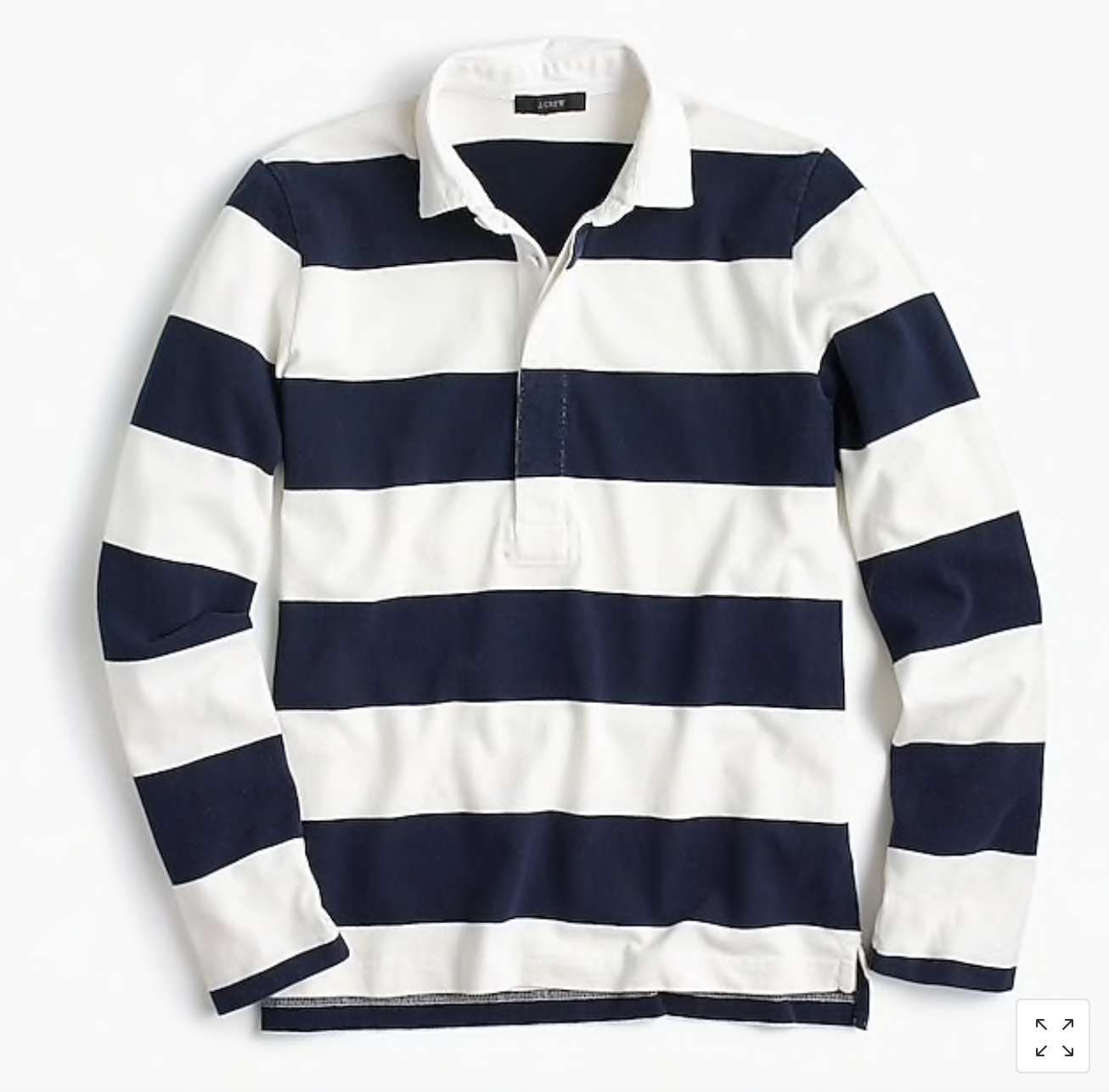 1984 Rugby Shirt: CRAZY GOOD DEAL. $12 for a preppy staple! Nuts. *Adds to cart.*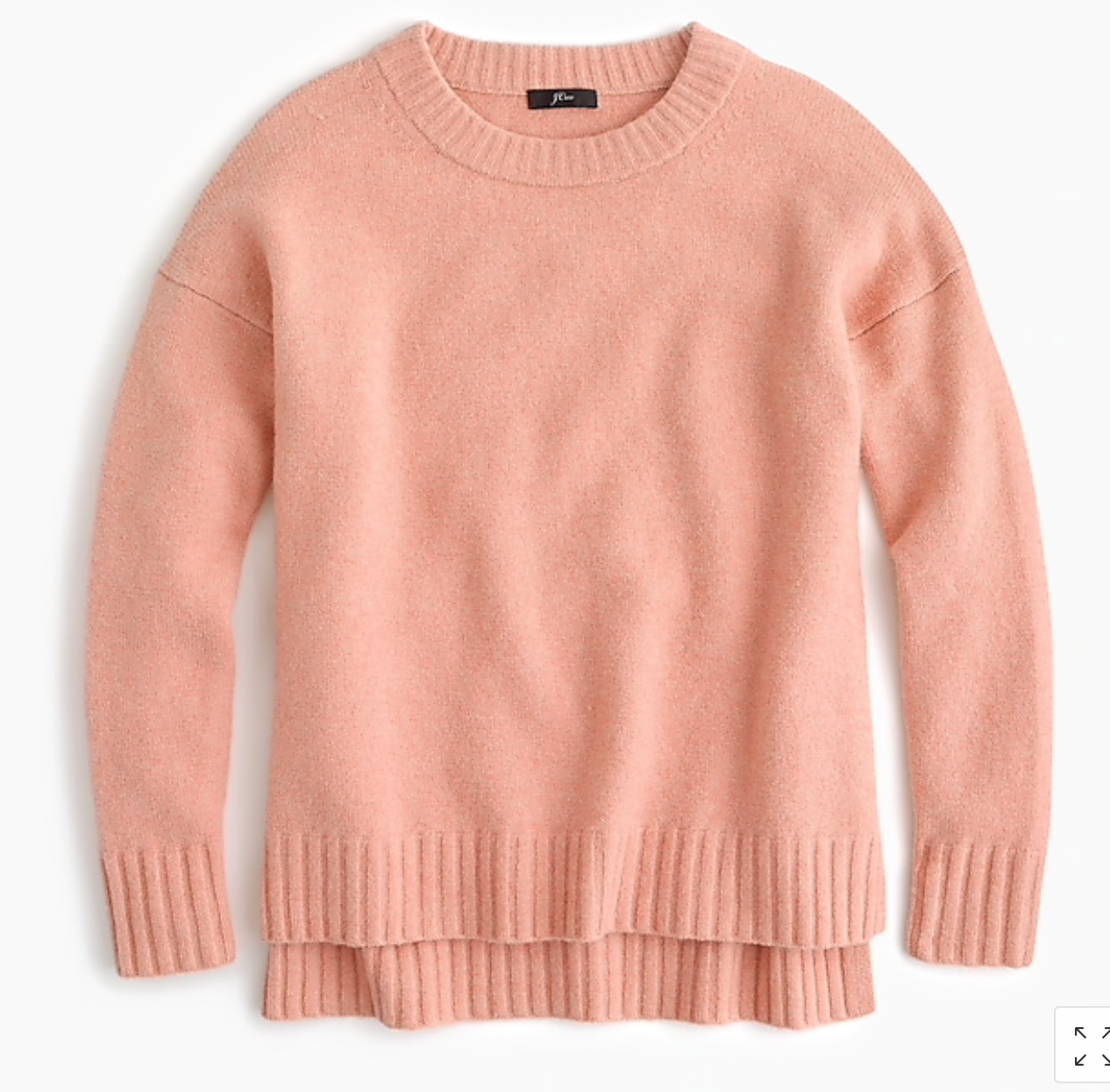 Supersoft Yarn Crewneck Sweater: It really is super soft. Pair this with white jeans and you're good to go this spring!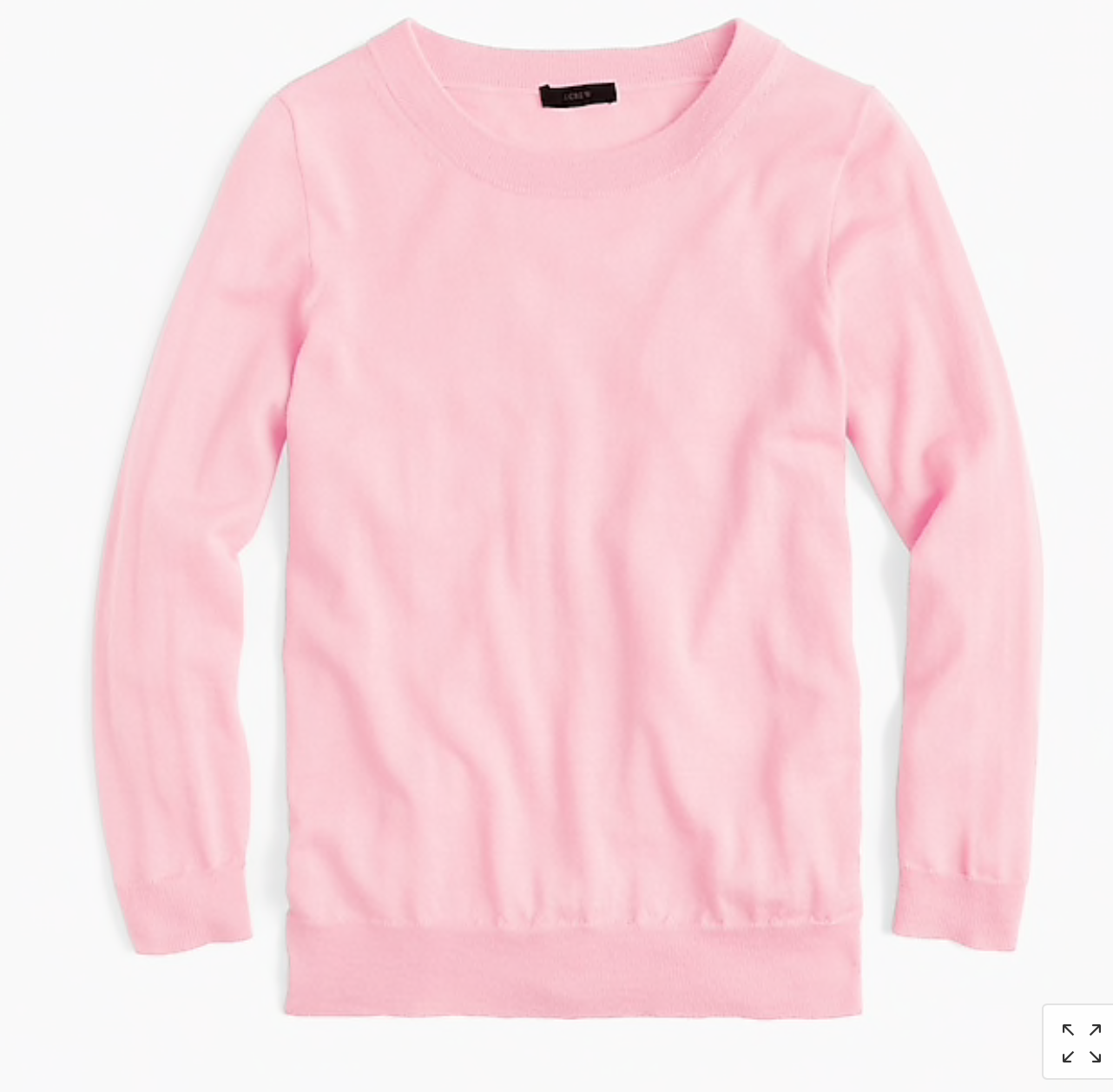 Tippi Sweater: I have a bunch of Tippi sweaters because they're wonderful for tucking into pants and skirts, and wearing under sweaters. I usually go one size up as they're more fitted.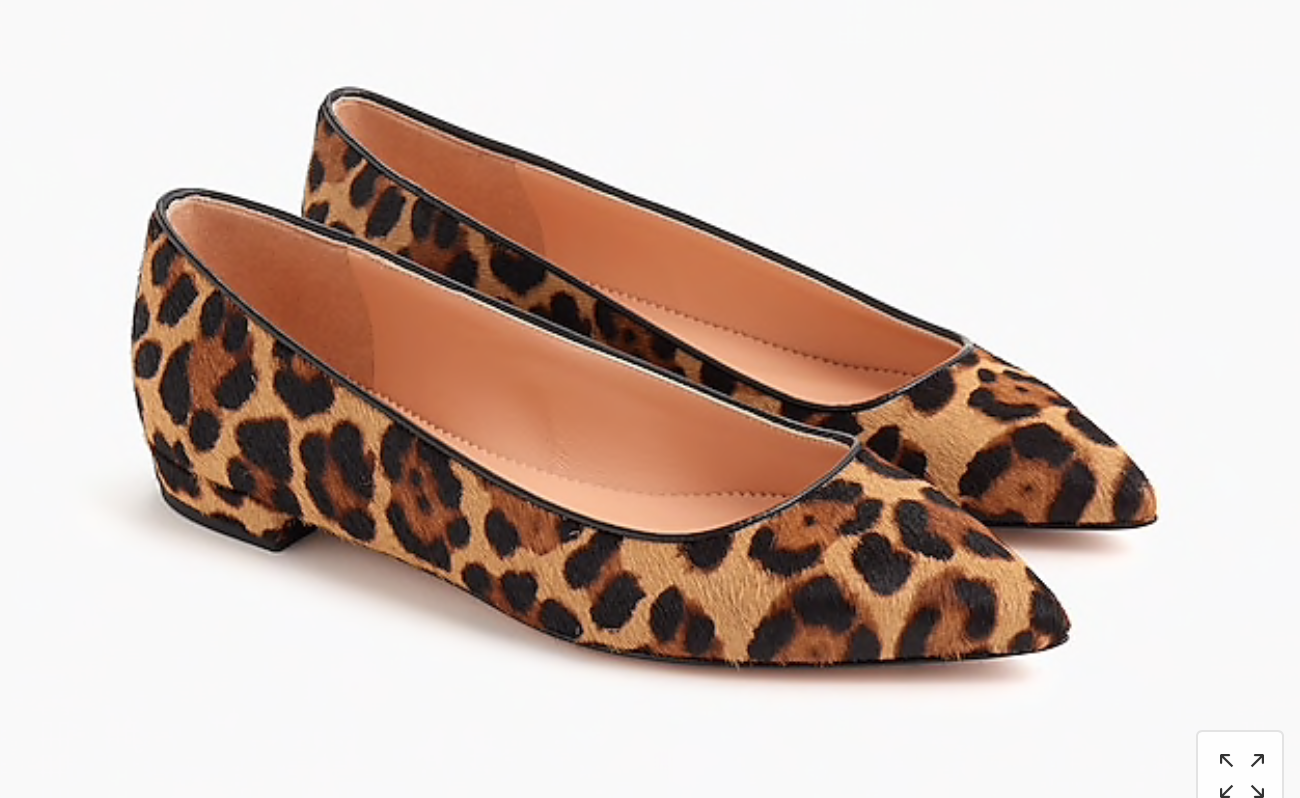 Leopard Flats: Great deal on timeless leopard flats. Love the point!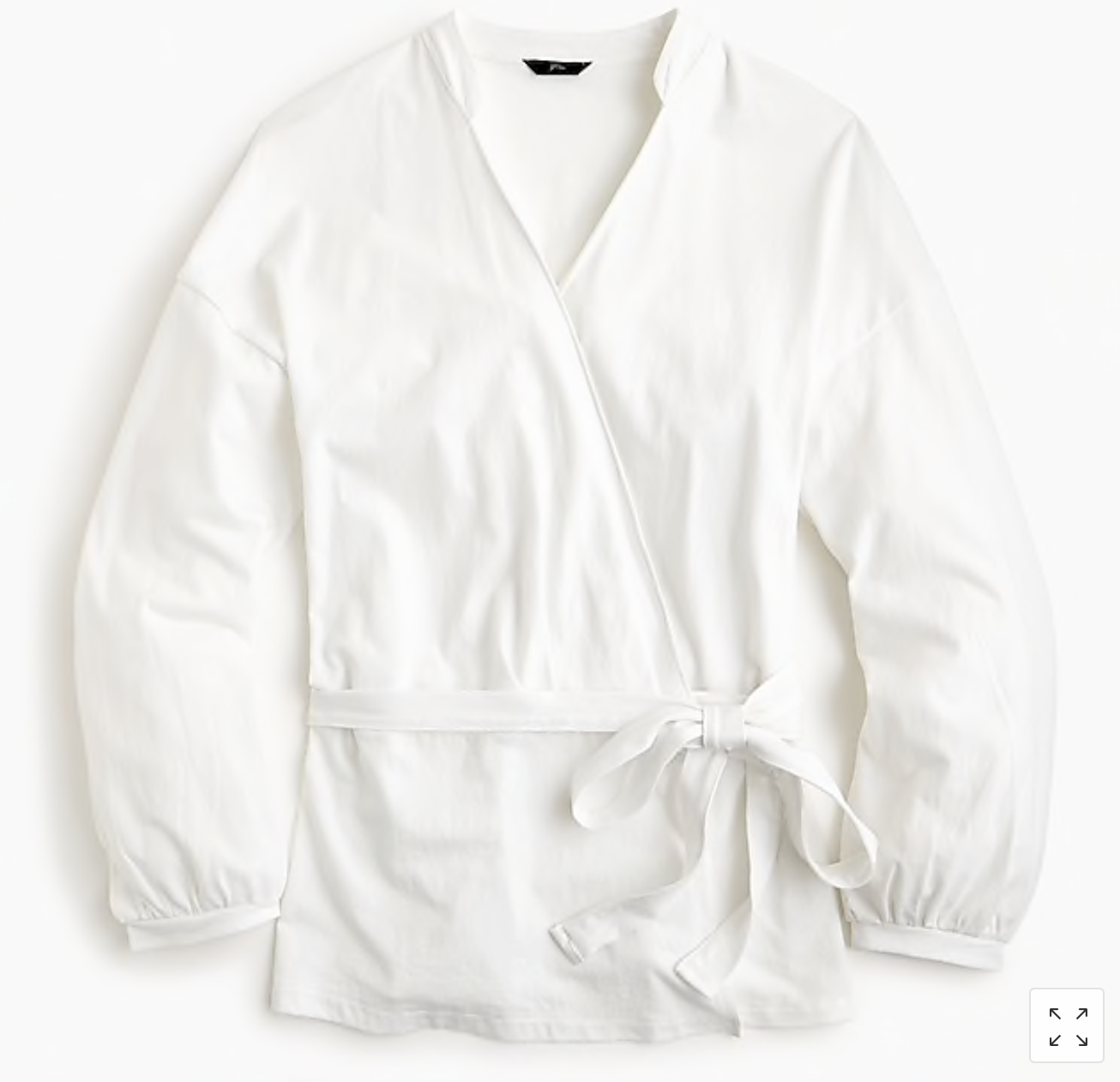 Collared Wrap Top: This is a t-shirt material, so it's nice and soft and cozy.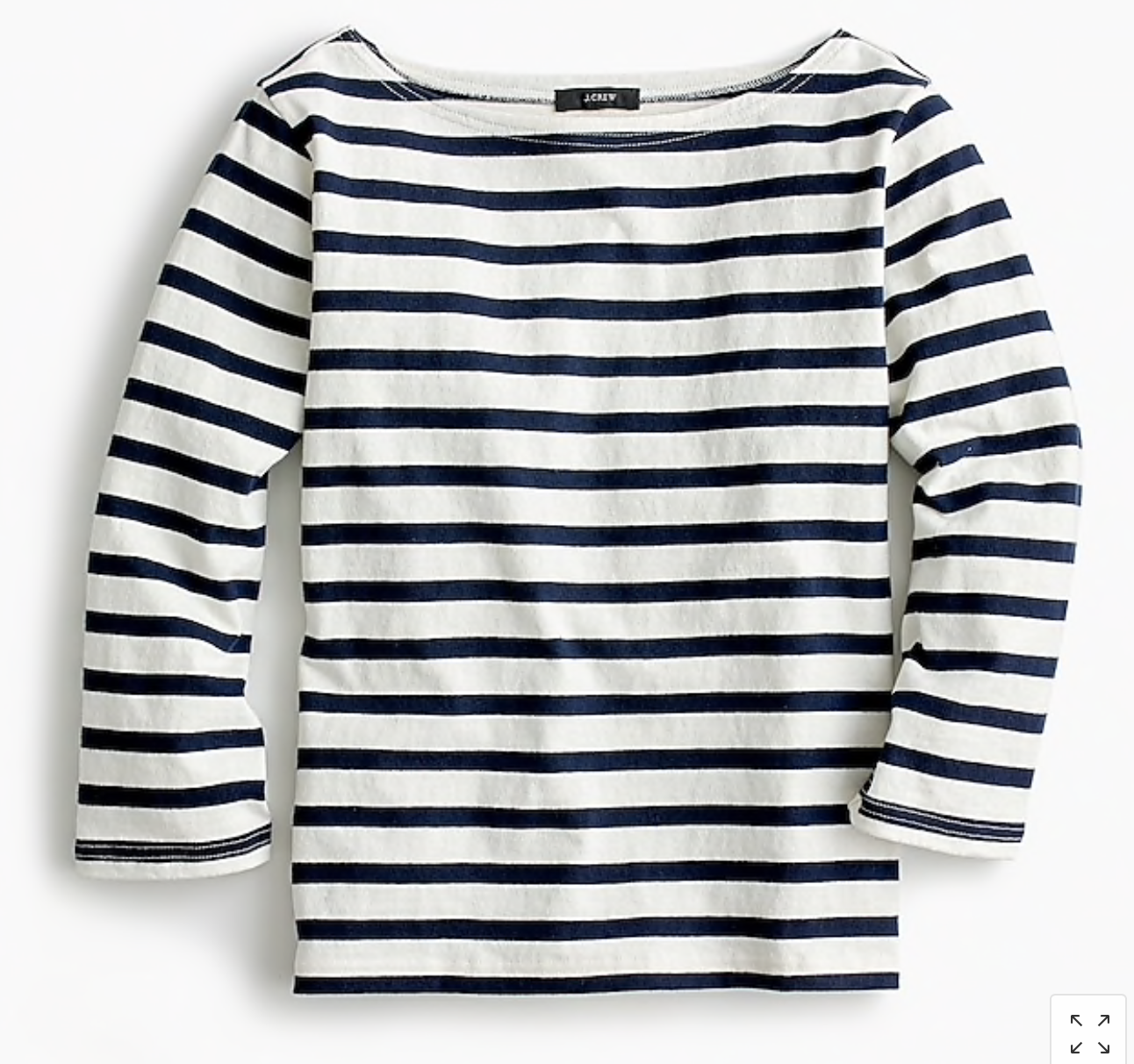 Navy Striped Boatneck Tee: I have three of these because I wear them with EVERYTHING.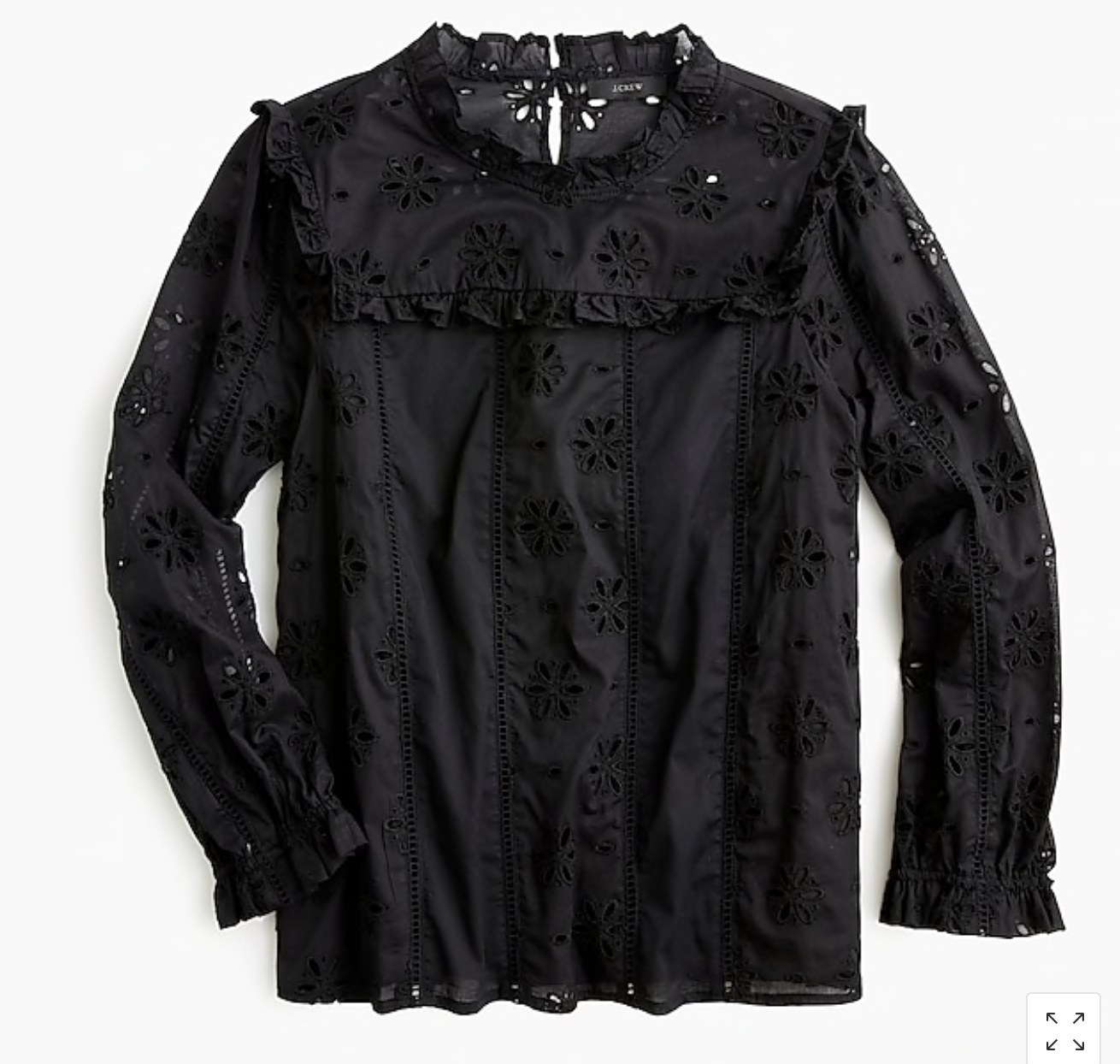 Eyelet Top: My beloved eyelet top! You need it. Just a warning, though: It runs large. I would go at least one size down.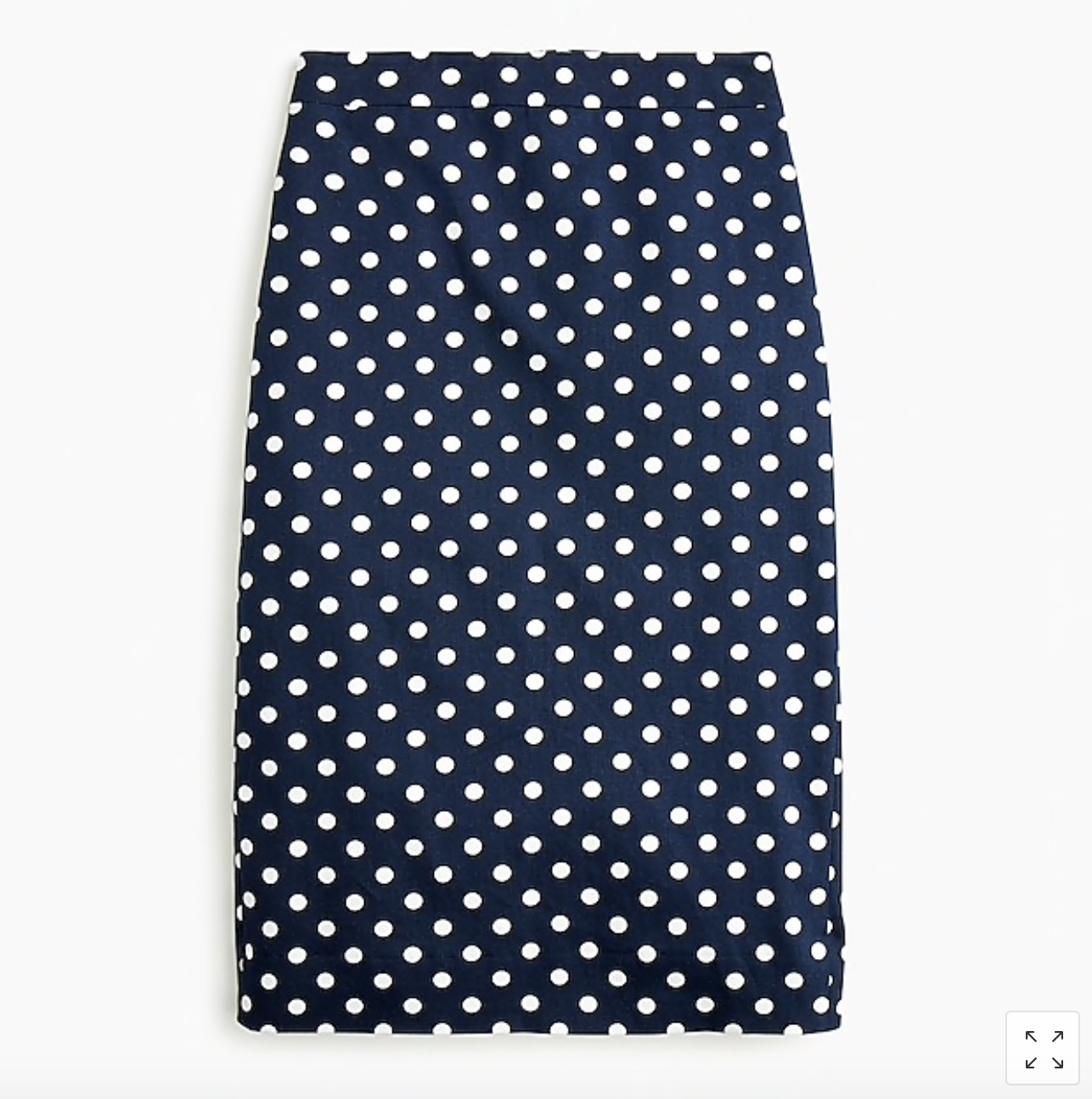 Polka Dot Pencil Skirt: SO wish I had any chance of wearing this over the summer, but no way my tummy's going to bounce back that quickly, haha! Hoping to live vicariously through one of you.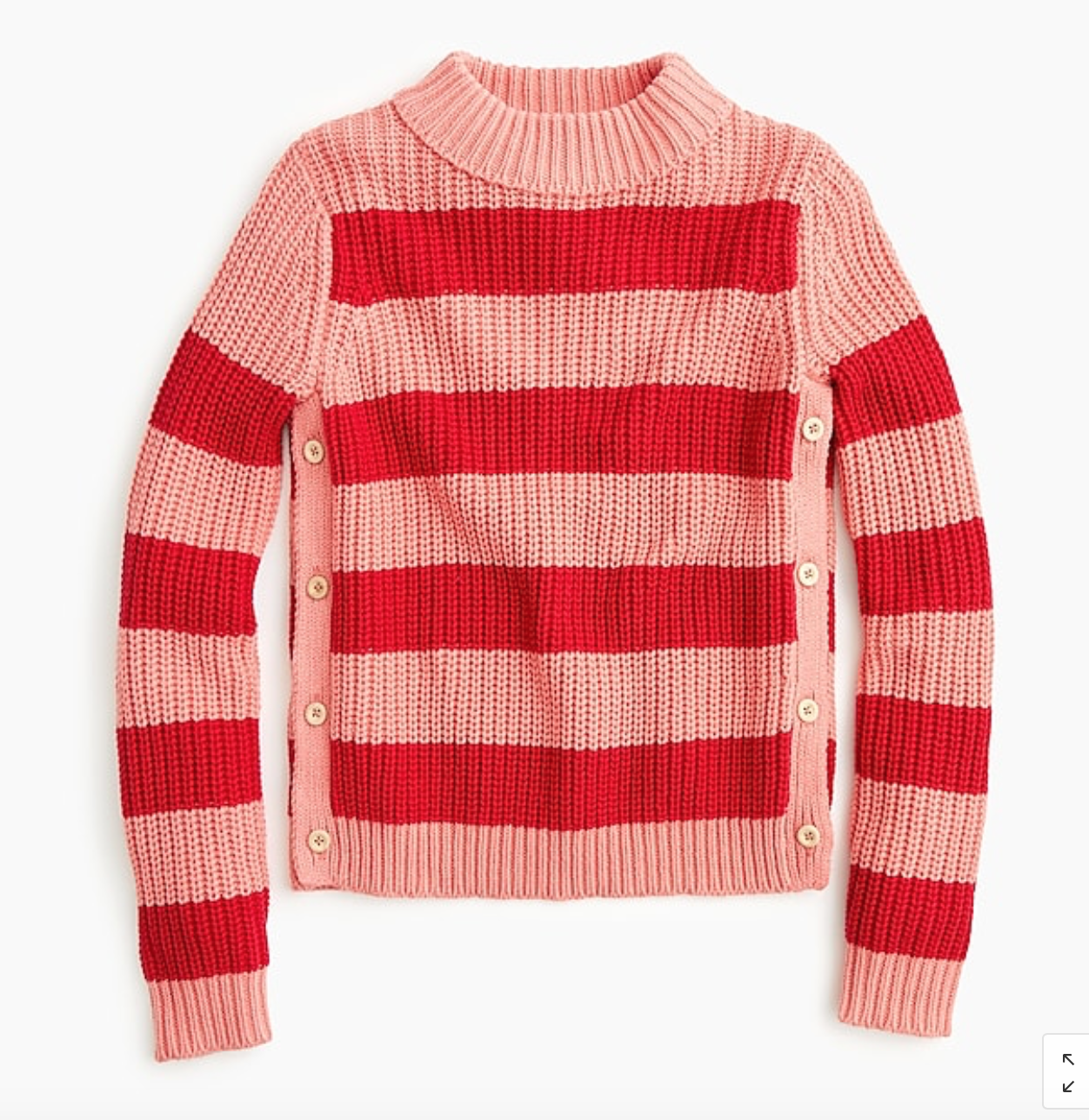 Striped Rugby Sweater: Kind of reminds me of Blue's Clues, but also love it.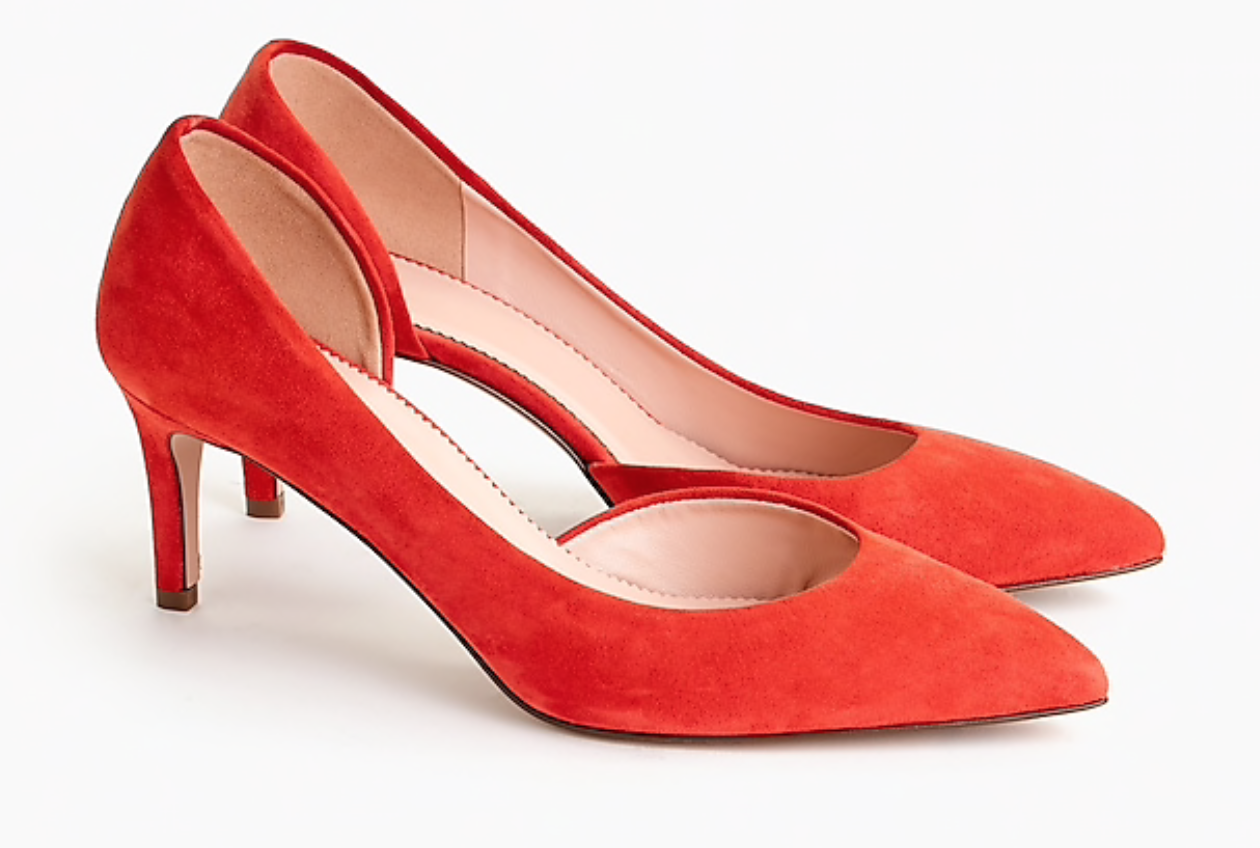 Suede Pumps: Everyone needs a pair for the spring and summer!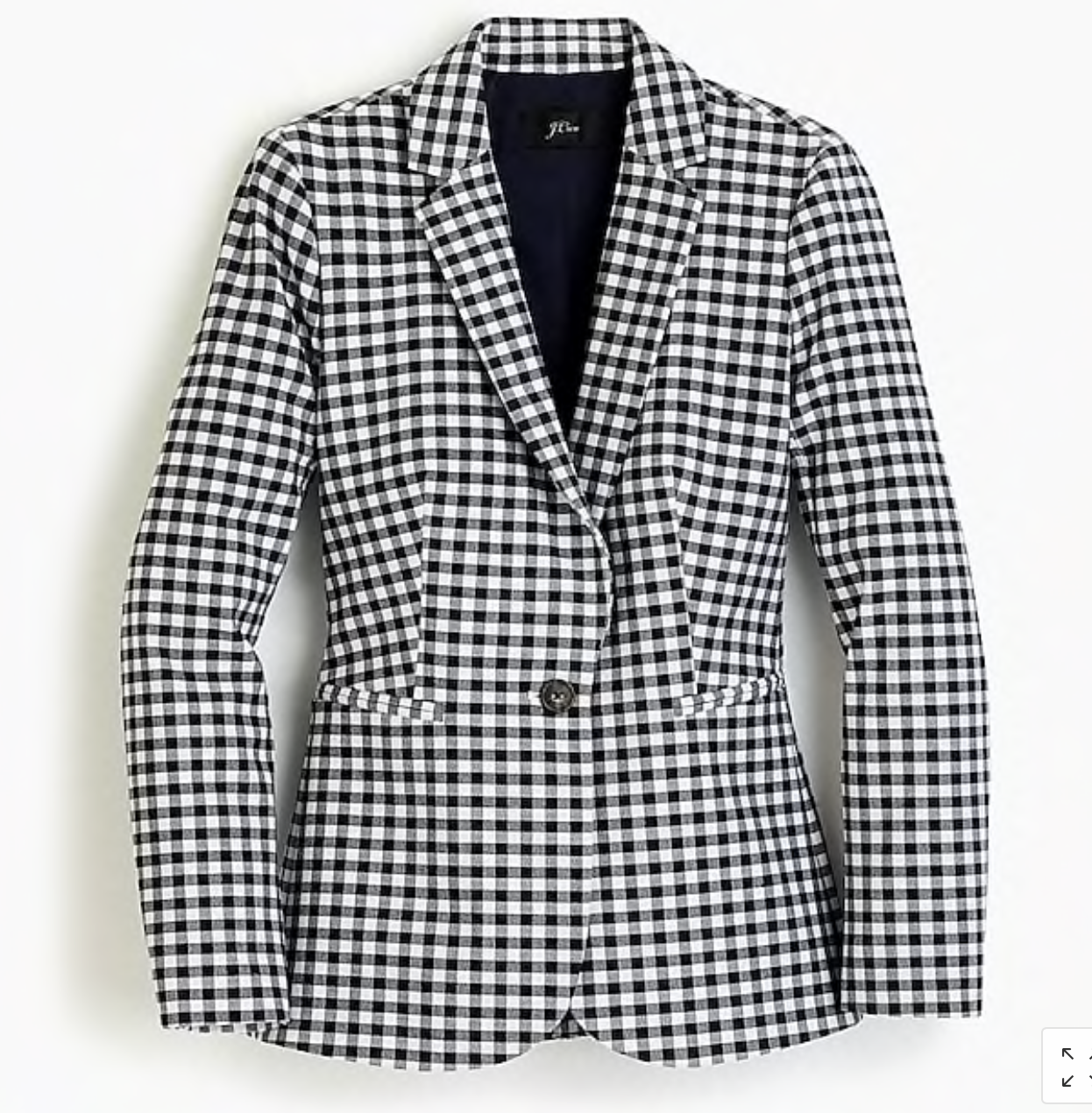 Gingham Blazer: Really fun that this number is included in the sale. :) White jeans, a navy top, and the above red pumps? Boom. Cutest outfit.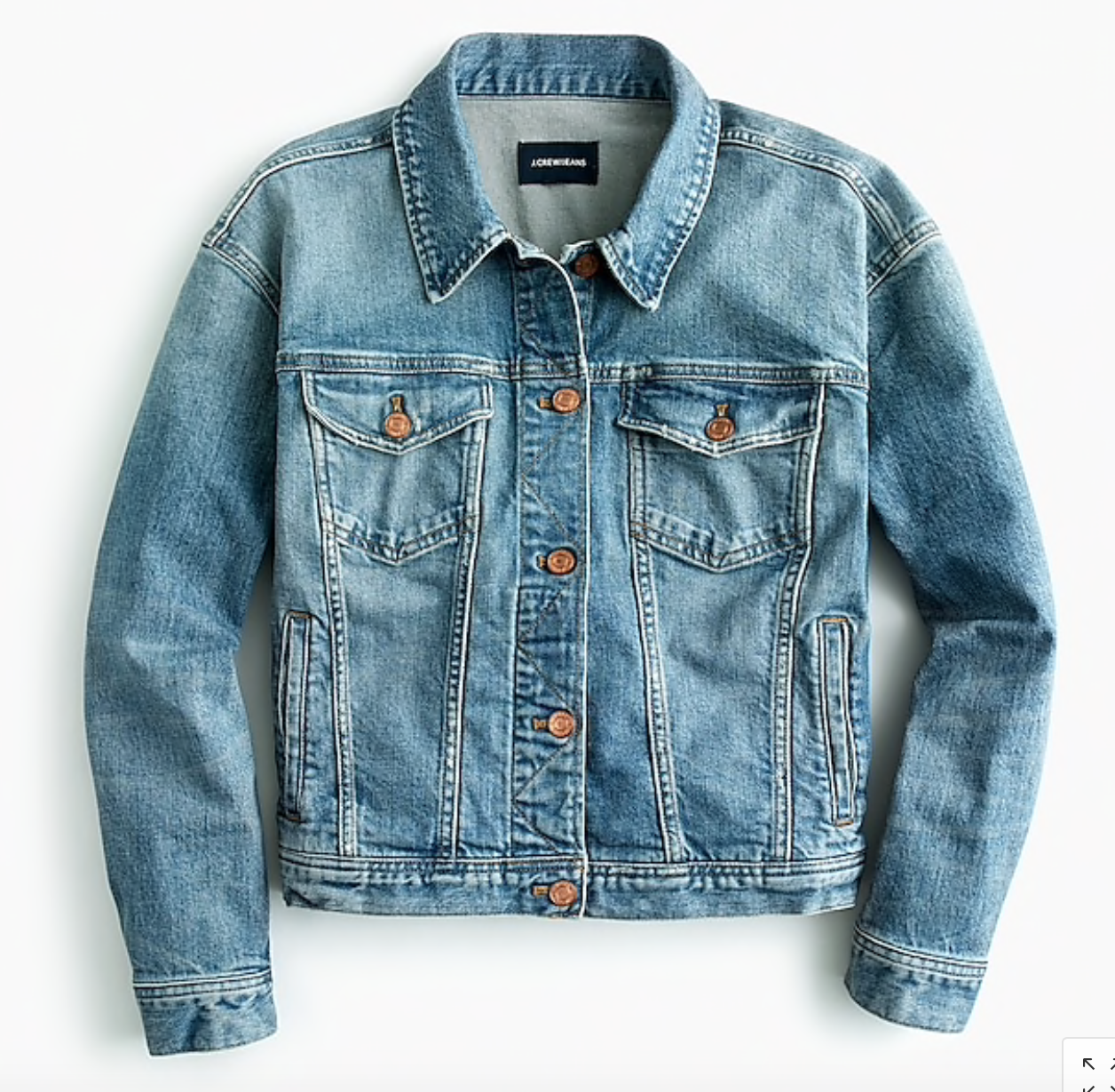 Denim Jacket: Another classic I couldn't live without. It's my #1 go-to jacket for the spring and summer!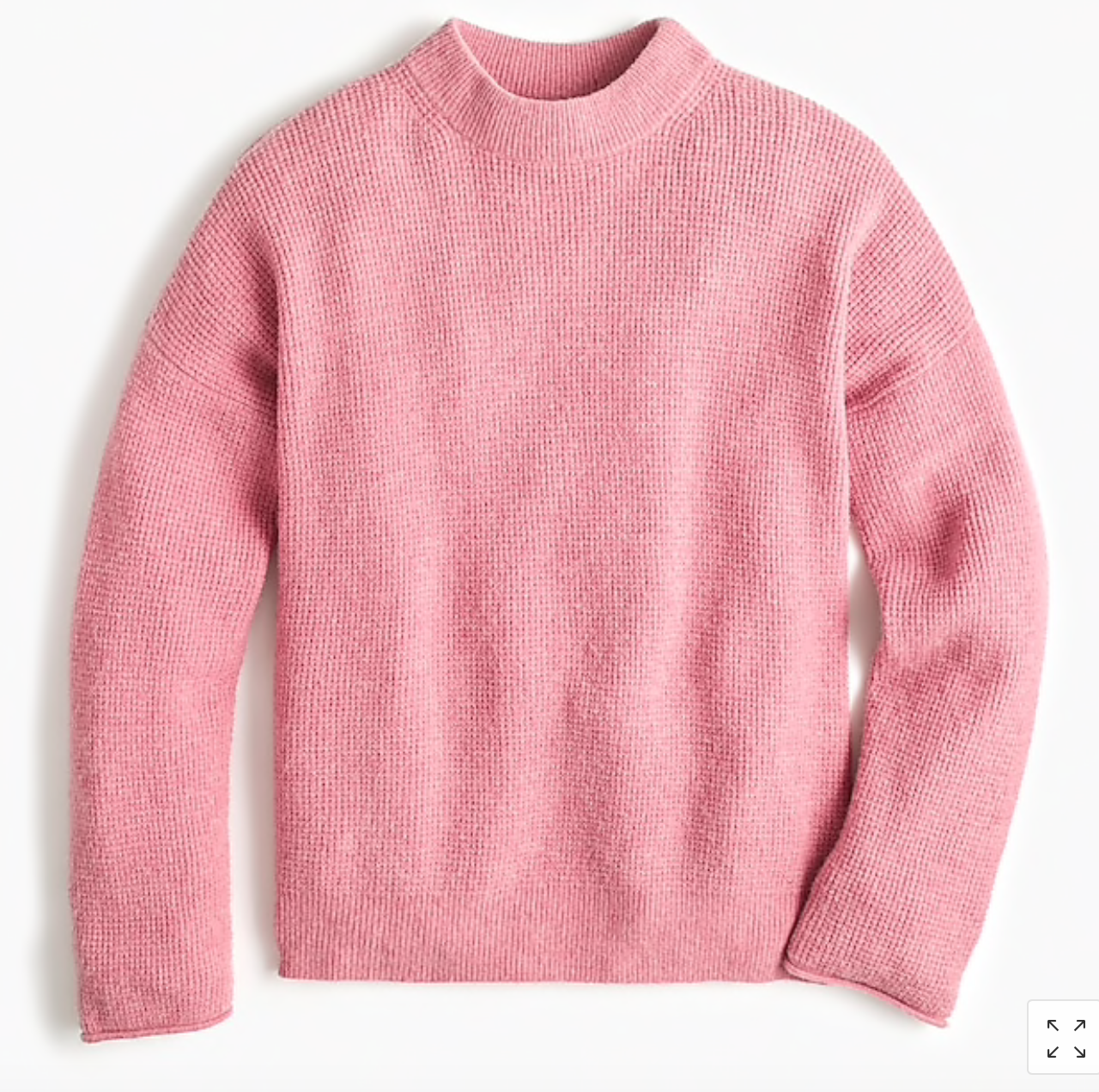 Supersoft Yarn Waffle Sweater: I have this in gray and wore it all winter!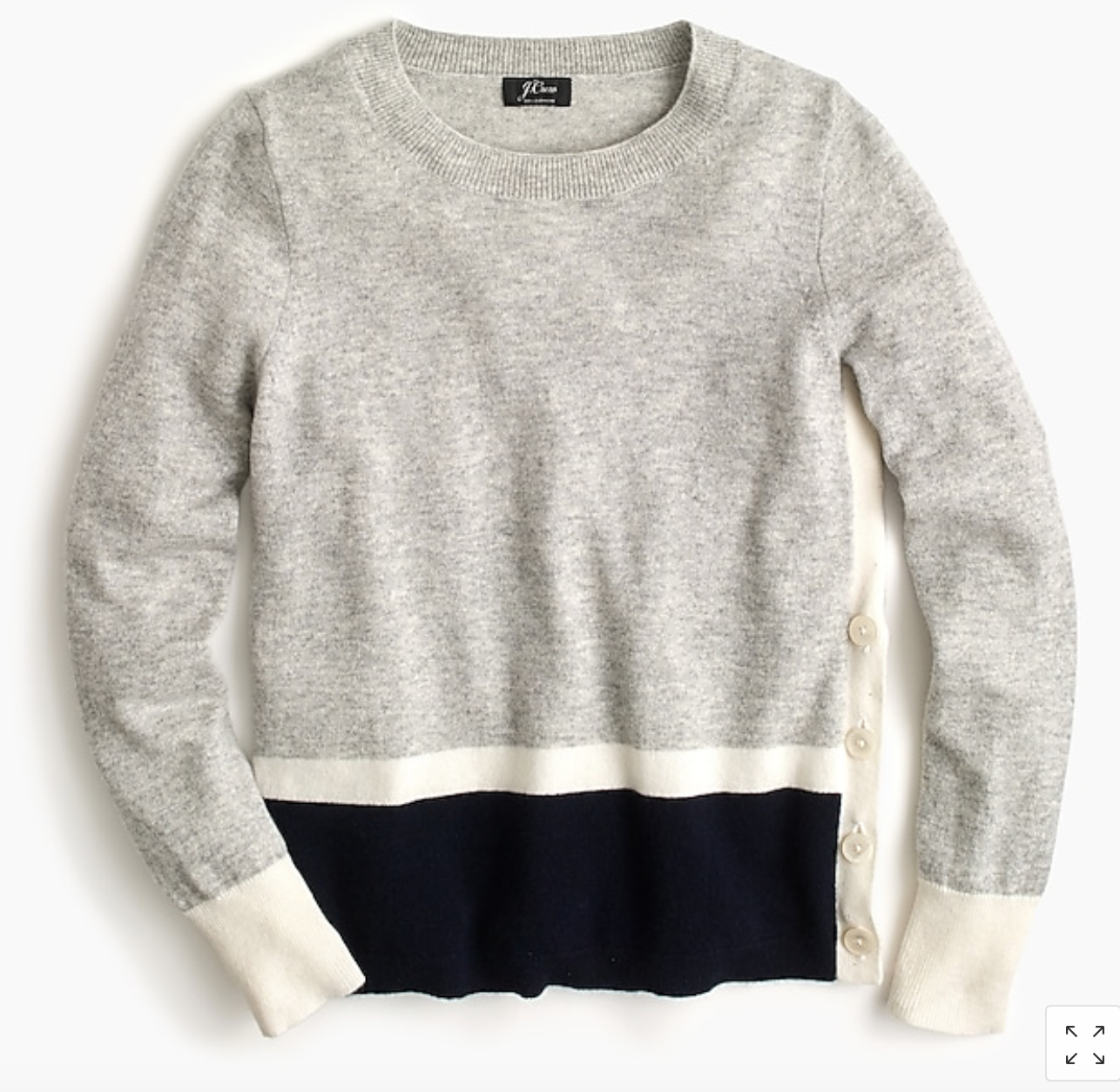 Cashmere Striped Sweater with Buttons: TRYING SO HARD TO RESIST THIS ONE. Looks incredibly soft, love the stripes, and can't get enough of the buttons. UGH. So hard!
Striped Boyfriend Button-Down: A basic that I layer with sweaters and blazers year-round.
Boucle Sweater: If it were socially acceptable to drape myself in boucle every day, I would.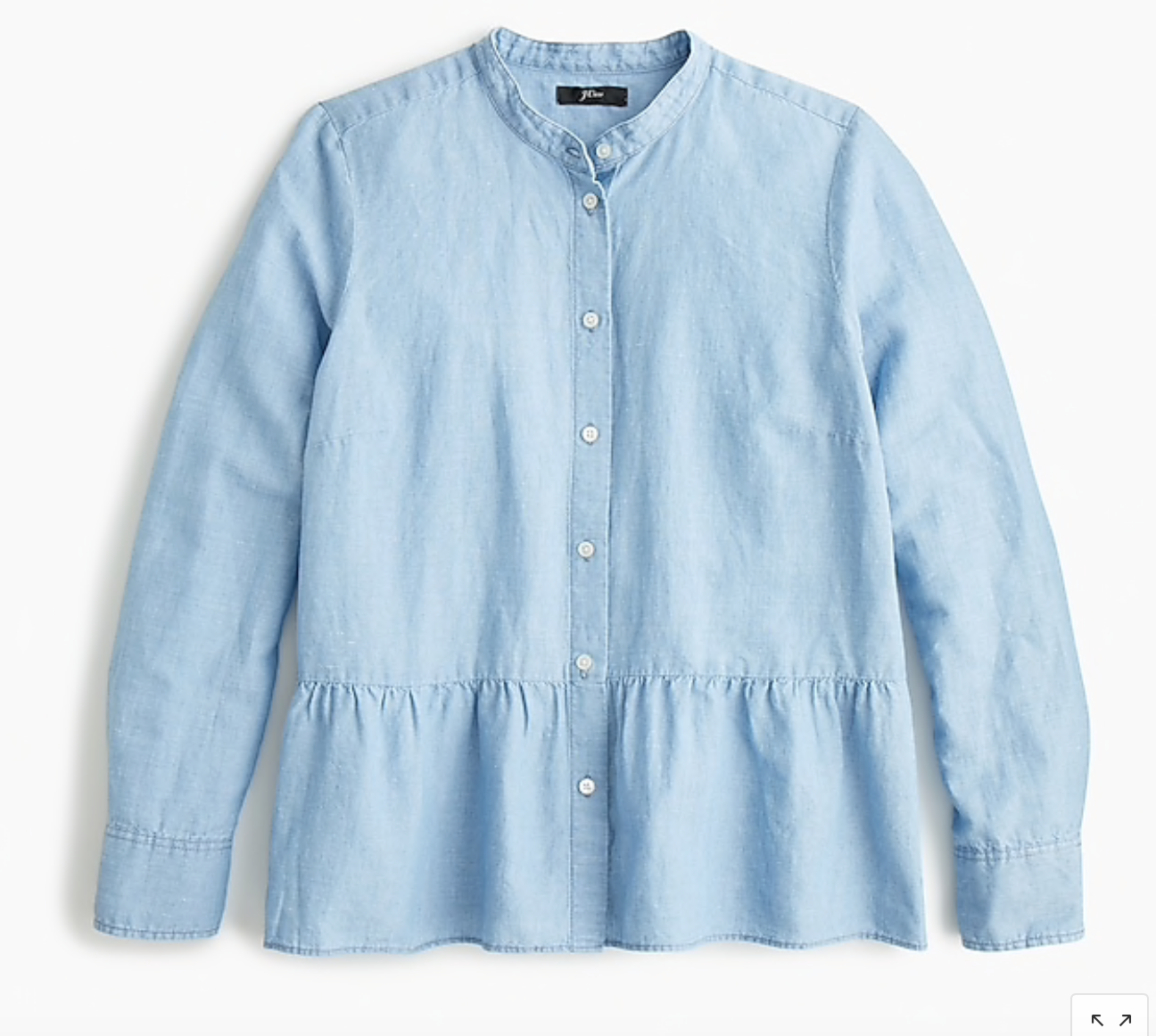 Peplum Chambray Shirt: Another really cute one for post-baby!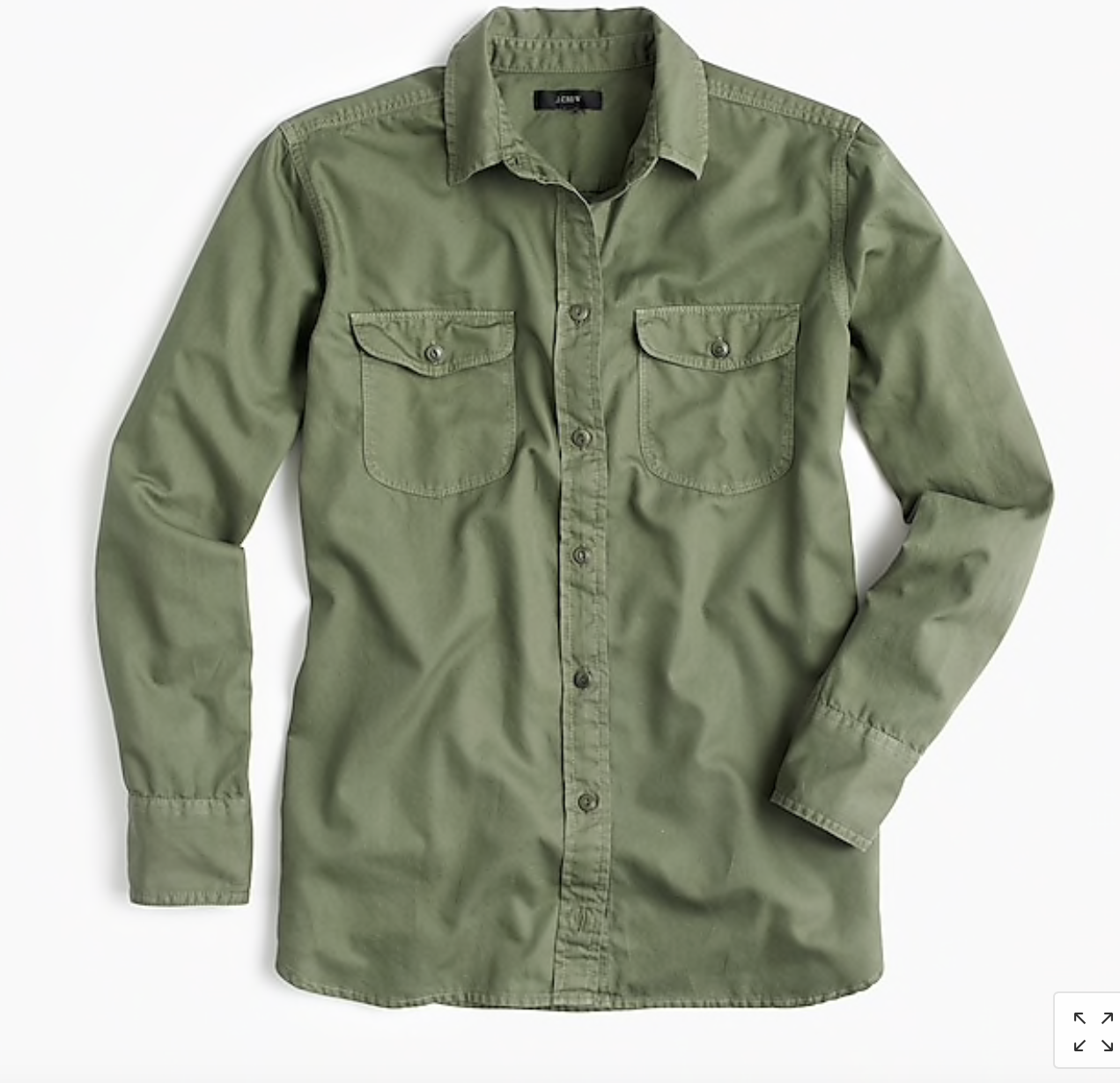 Utility Shirt: YES! Pair it with leopard flats and a cognac bag. I love it.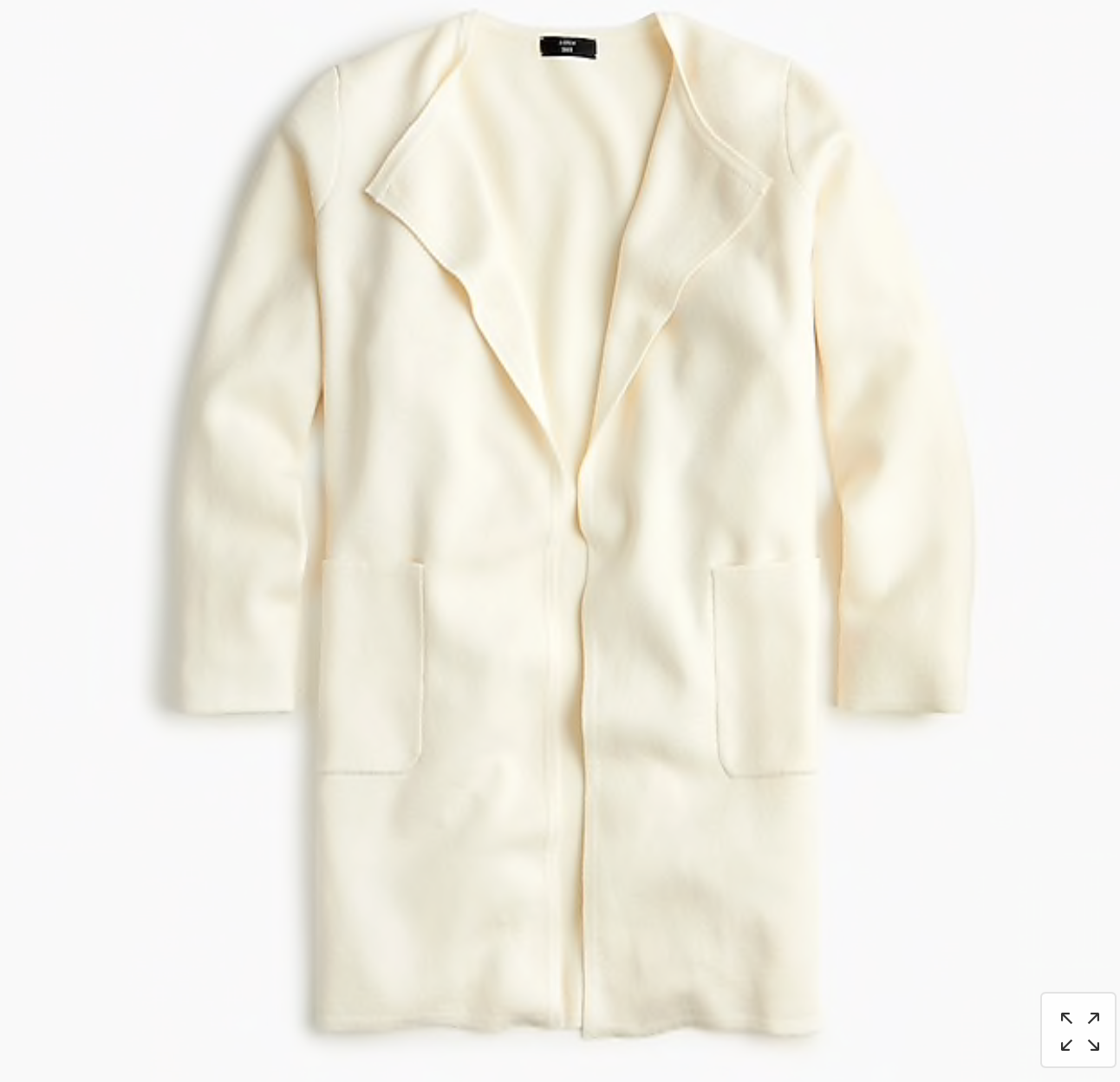 Sweater Blazer: Everyone needs a good sweater blazer for spring.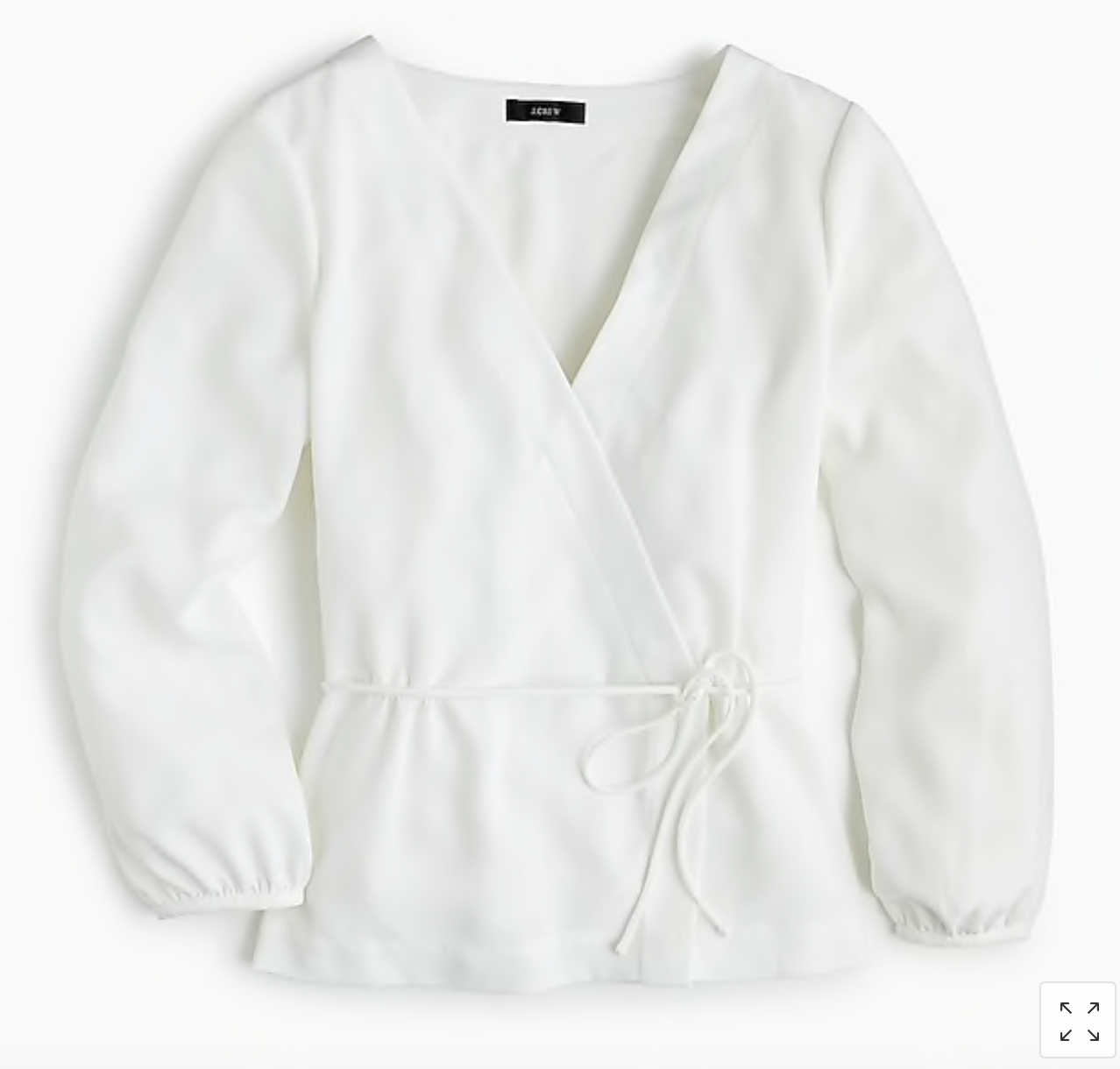 Wrap Top: My most-worn "going out" top.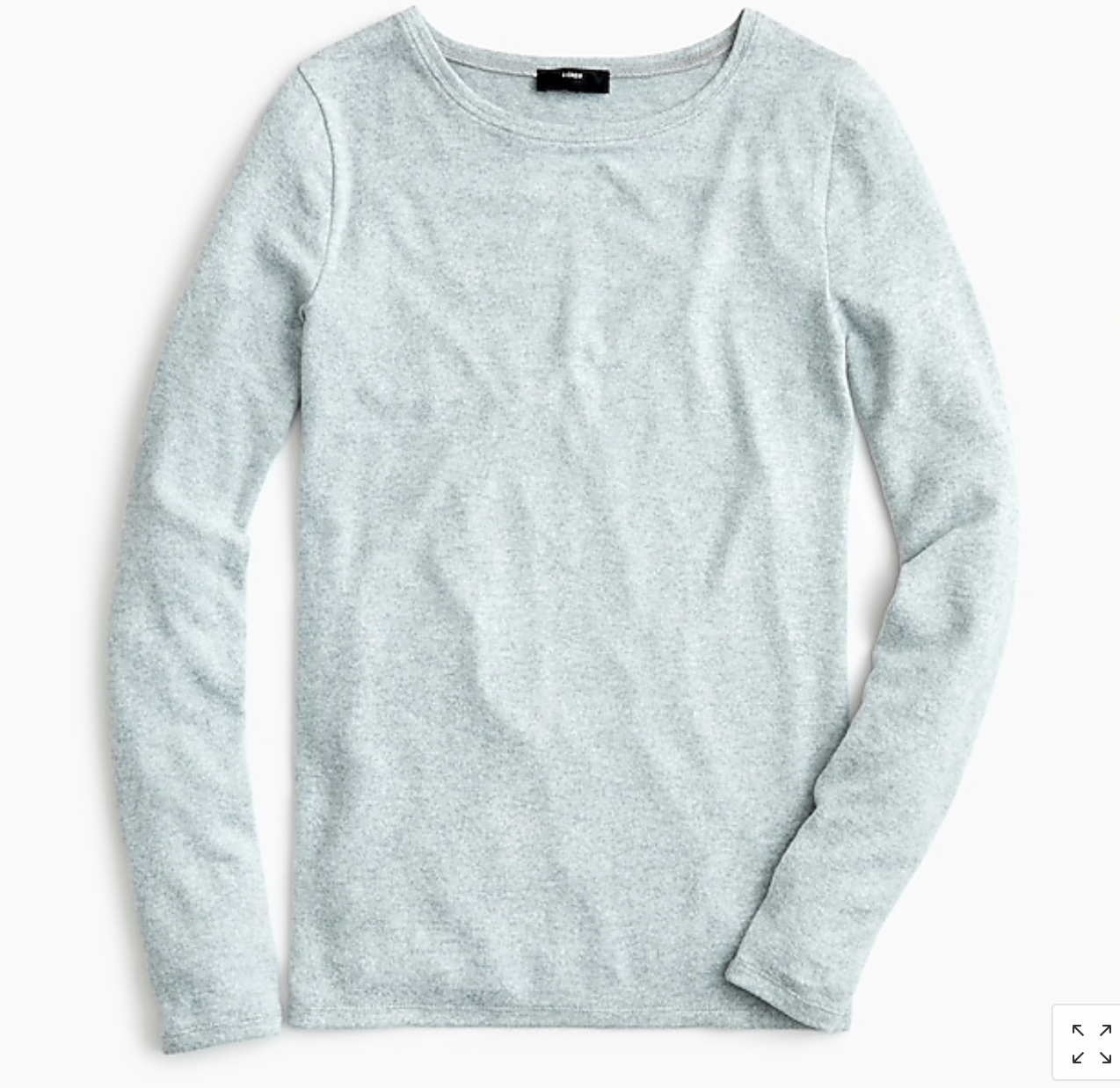 Supersoft Long-Sleeved Tee: SO SOFT! This is a great weekend top.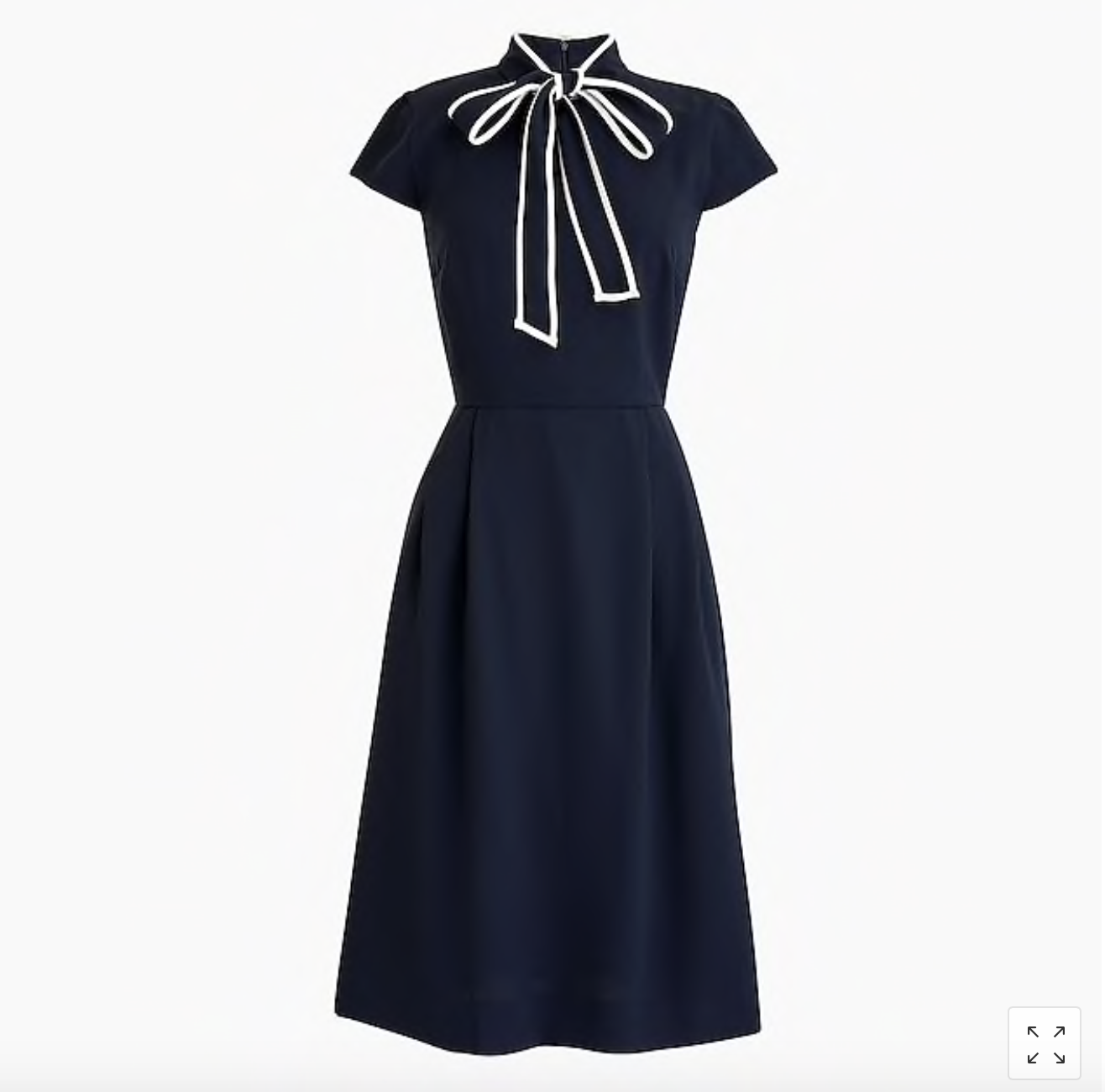 Navy Bow Dress:  The definition of prep.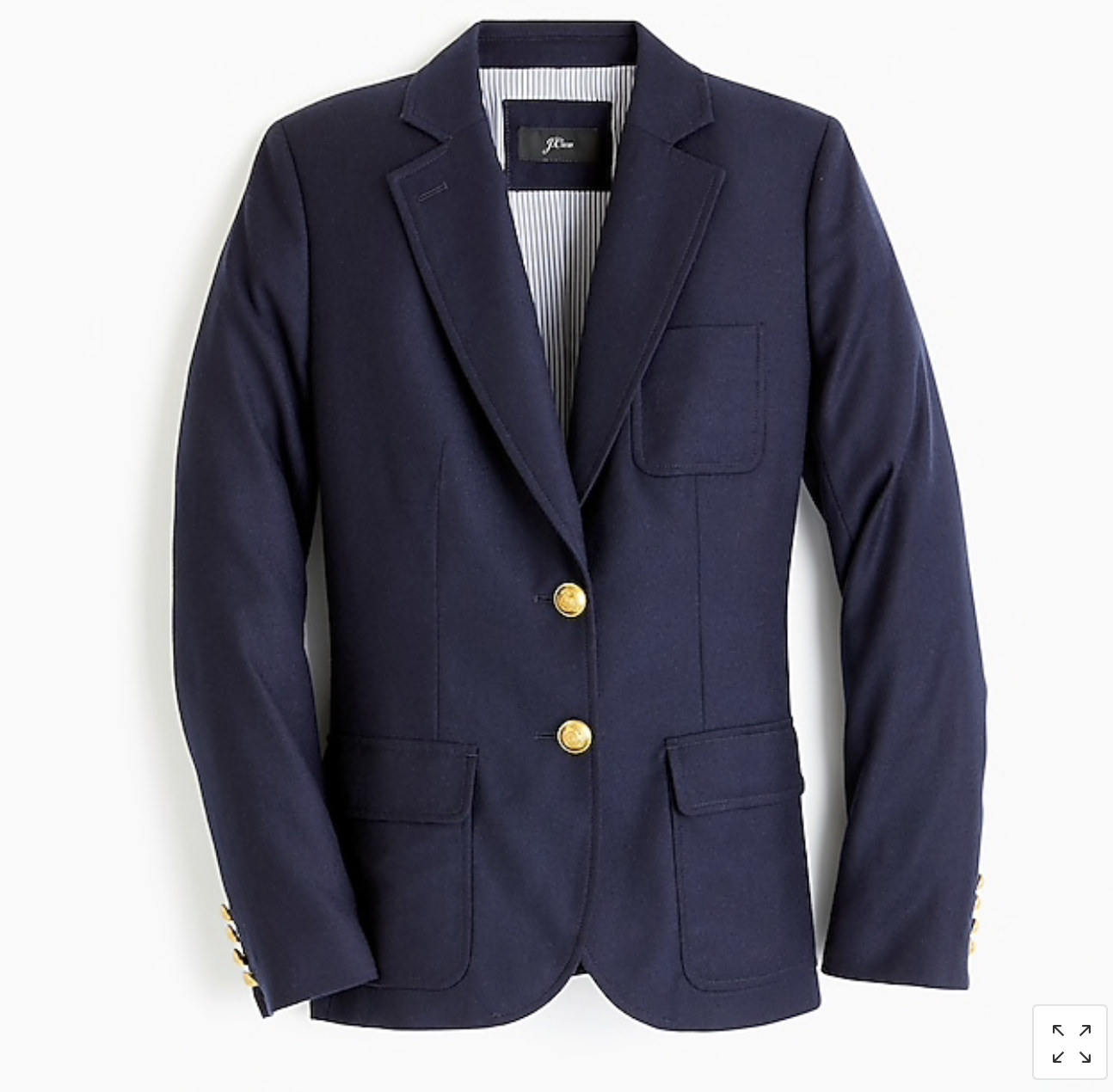 Navy Blazer: I don't have this particular navy blazer, but it looks just like mine. (Which is 40 percent off today, too!) Couldn't live without it. :)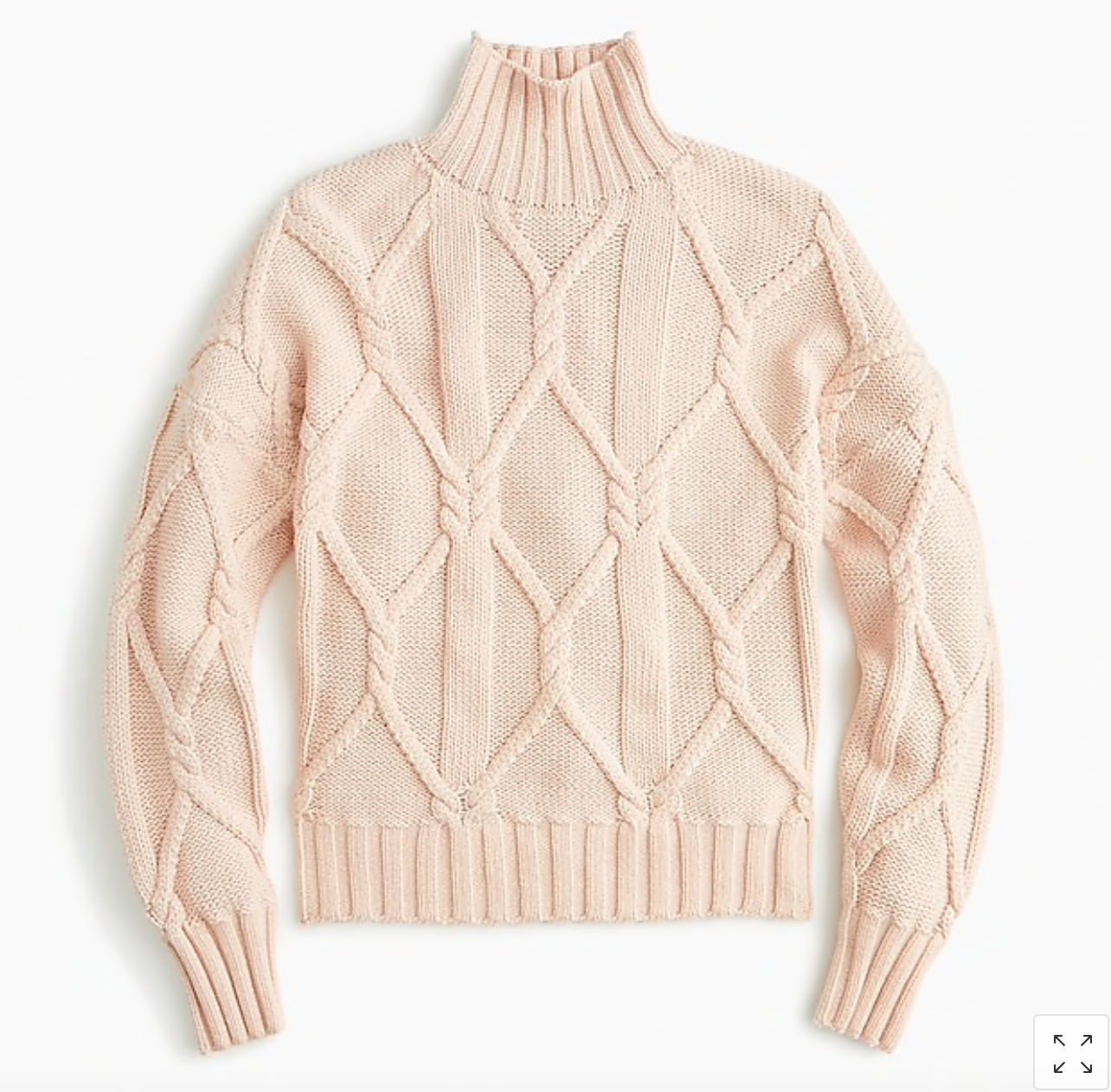 Cable-Knit Sweater: I assume this one is going to sell out pretty quickly, but I've had my eye on it for the longest time! :)
Remember: you can take 60 percent off J.Crew's entire sale selection and 40 percent off everything else when you use code "SALEUPGRADE" today. Happy shopping!