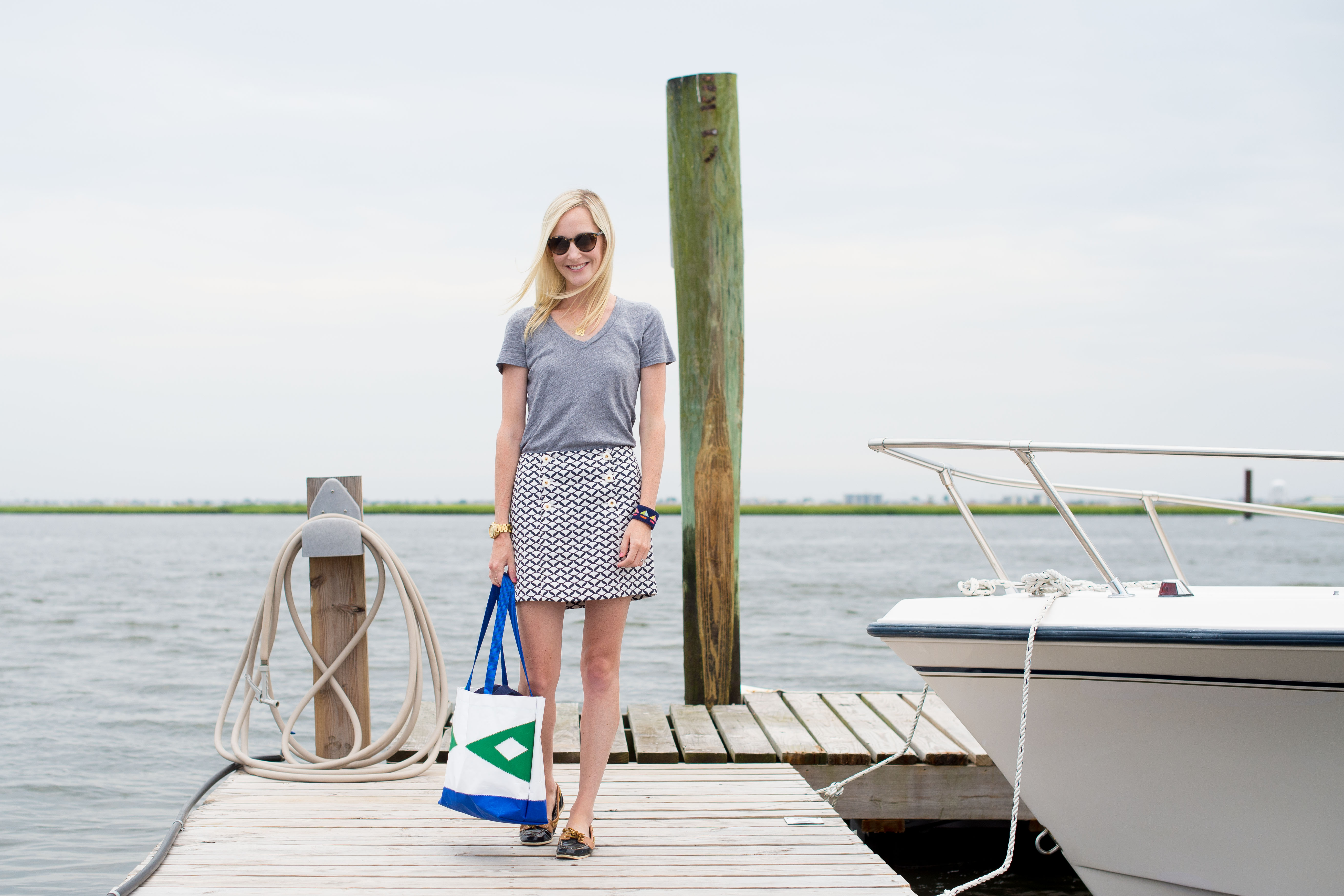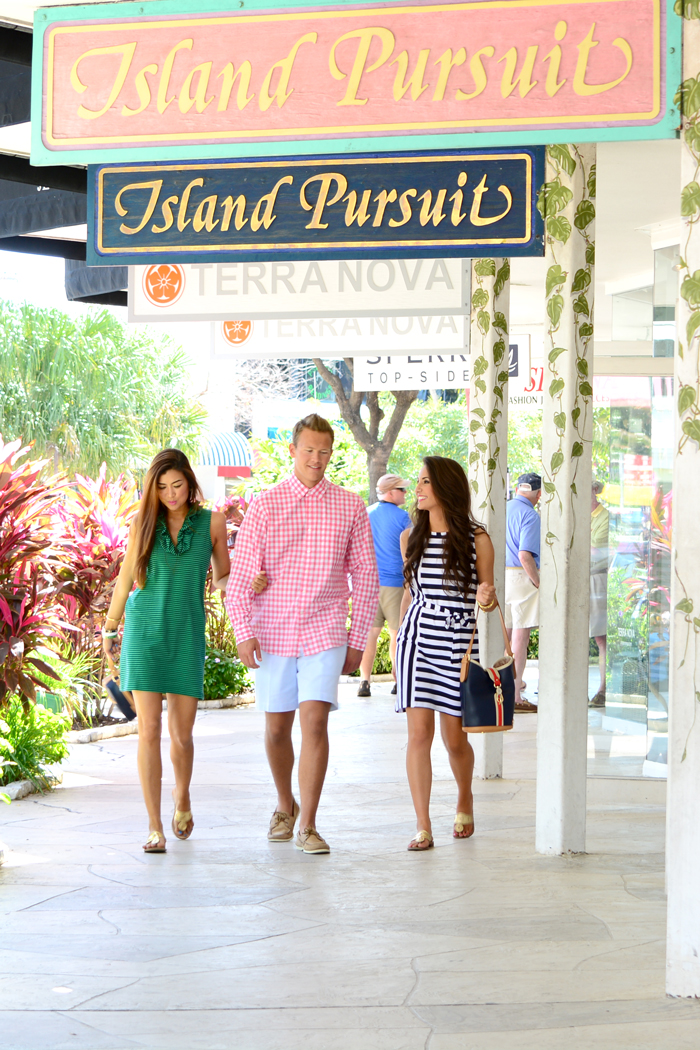 One of my favorite retailers right now is Island Pursuit. The company, which is celebrating its 30th anniversary this year, carries a tremendous amount of preppy, nautical pieces–many of which can be worn year-round! Right now, I'm loving the store's outerwear, sweater and shoe departments. (Um, how cute is this striped jacket, this sweater, and these polka dot Toms?! And did you see my post on the Saint James Propriano Dress?)
Another reason I love Island Pursuit is because of the story behind it. Michael Valentino, the store's founder, grew up in New York. But when his family took a vacation on the Jersey Shore, he became captivated with beach life. (Me in a nutshell! #loveit) Later in his childhood, he visited Florida, and it was there that he realized he belonged by the water. Thus his pursuit to live on an island began.
At the age of 24, Michael opened his first store in Boston selling authentic Swedish clogs. Shortly thereafter, in 1979, he opened "Northern Pursuit," a ski shop in Killington, Vermont. He then opened four additional stores, including one in Hyannis, Massachusetts. While Michael experienced great success with his stores up north, he still had the goal of living half the year in New England and spending the other half in Florida. He opened the first Island Pursuit on Martha's Vineyard in 1983, and then a second location in Sarasota, Florida in 1988.
Today, there are four Island Pursuit stores. They're located in Sanibel, Florida; Sarasota, Florida; Chatham, Massachusetts; and Newport, Rhode Island. Don't live by one of the locations? No problem! You can still shop online. Below are some of my favorite products currently in stock. Oh–and don't forget to take 20 percent off regular-priced online purchases with code "KELLY"!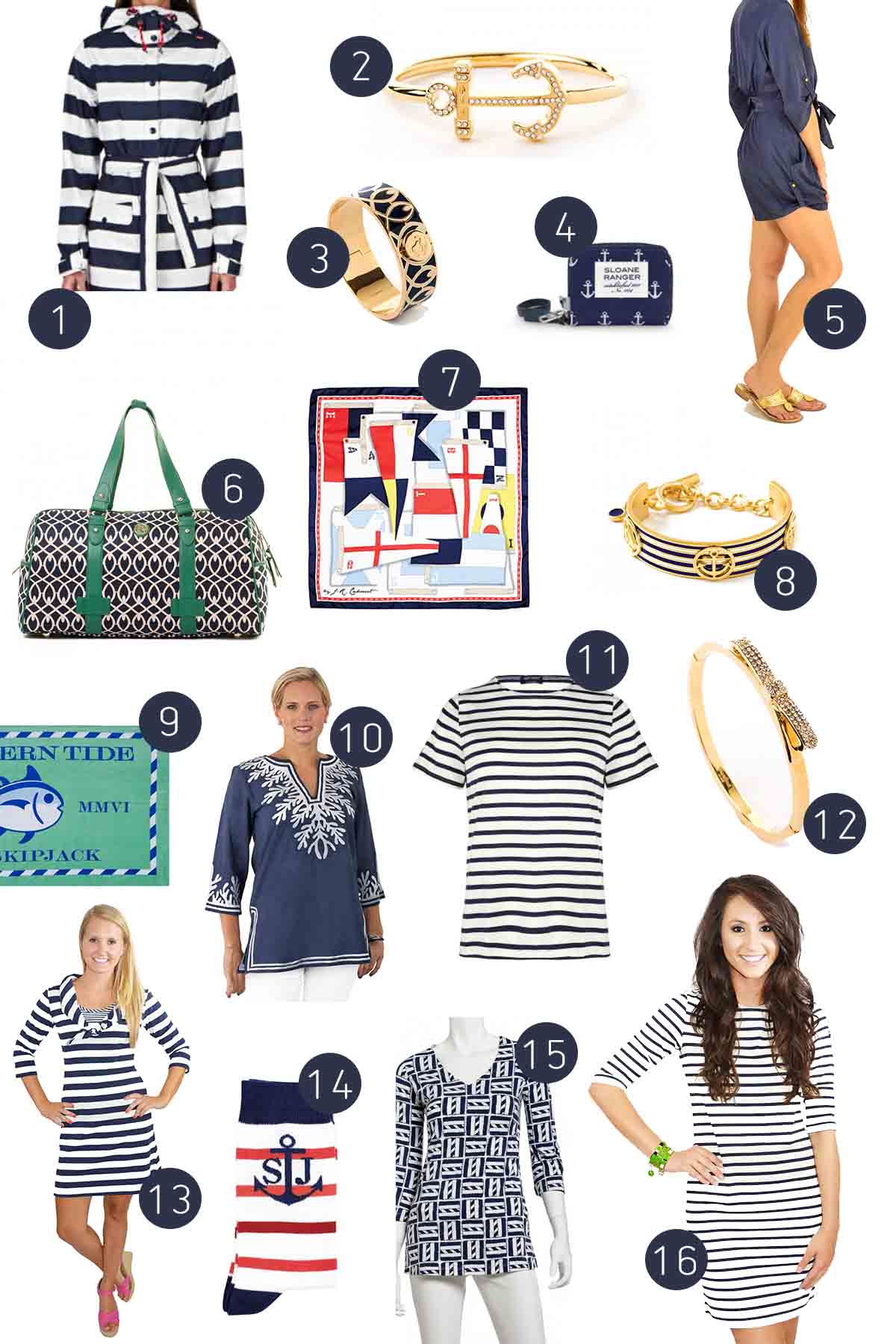 One
/
Two
/
Three
/
Four
/
Five
/
Six
Seven / Eight / Nine / Ten / Eleven / Twelve
Thirteen / Fourteen / Fifteen / Sixteen
Be sure to check out the store's new arrivals, too! By the way: Island Pursuit is now carrying Hayden Reis. My beach tote, which is featured in the below images and in this post (and this one!), is available! :)